Another weekday, another trip – this one to the Bay Area to visit Mark and Onyx, and celebrate my 61st birthday!
It's always lots of luggage when I visit – bringing wine to the boys. A lot of stuff for three nights!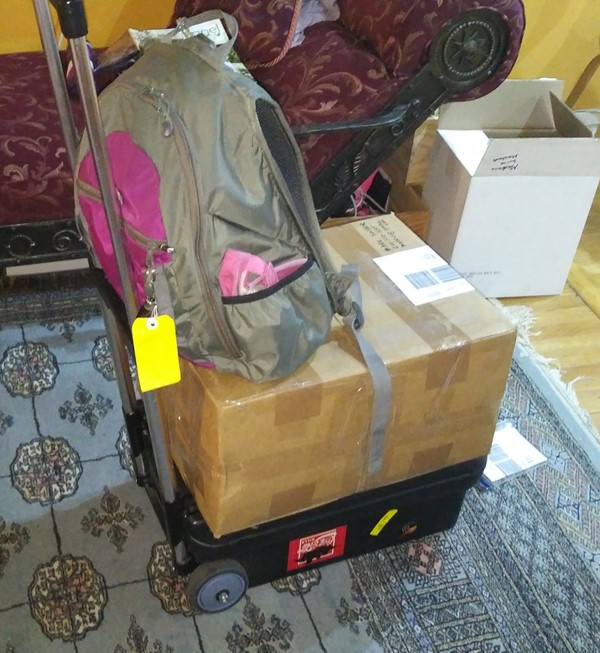 Another early morning flight….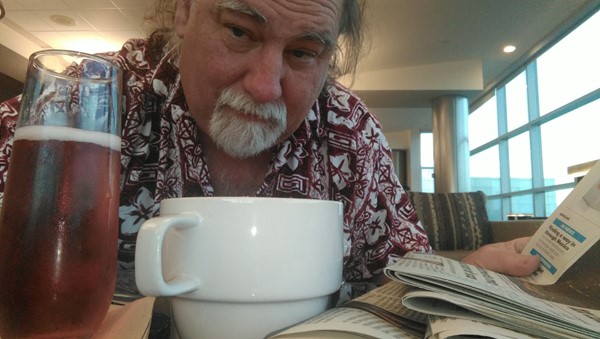 And no upgrade to first…
But plenty of room in the overhead!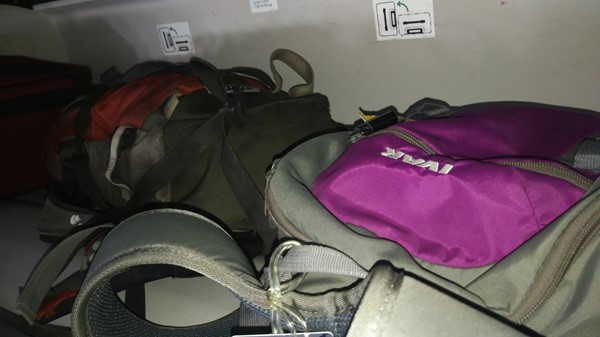 Onyx was a saint (a hungry saint) and stopped at a small burger stand on the way home.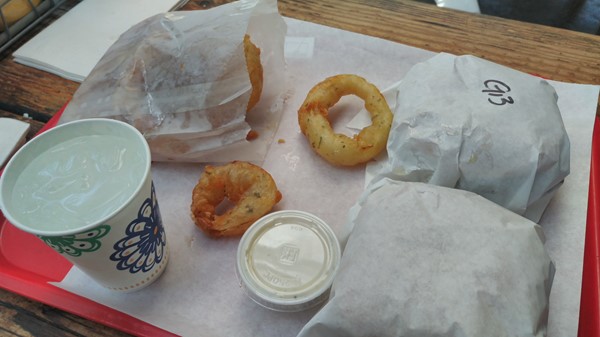 Pretty good stuff (even if the staff is a little surly).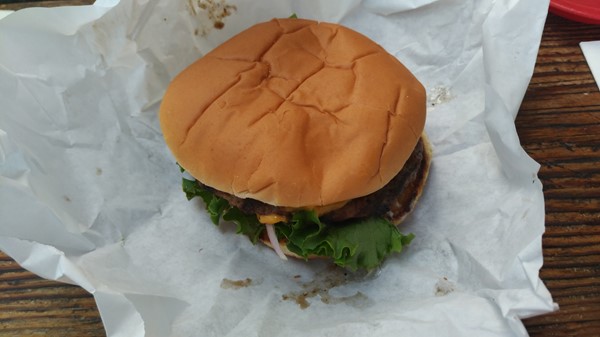 Got settled in and took a nap before getting rousted for a dinner of take-out Ethiopian which, for some reason, I don't have a picture of, even though the boys had company over – must have been having too much fun.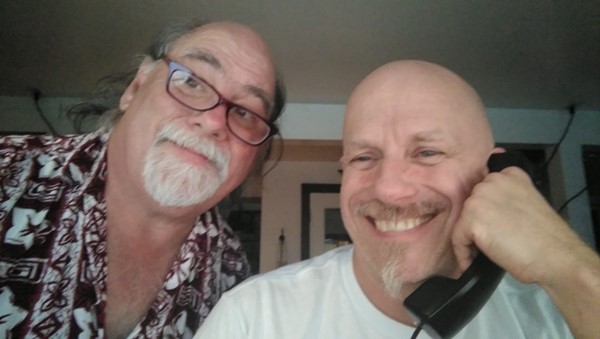 Was up late (Mark [the other one] was up until 4am working), so slept late. Hit BevMo in the afternoon for bourbon, rye, and ginger – because at 6pm we are due at Rosenblum Cellars on the Oakland waterfront for the start of my birthday (61) evening: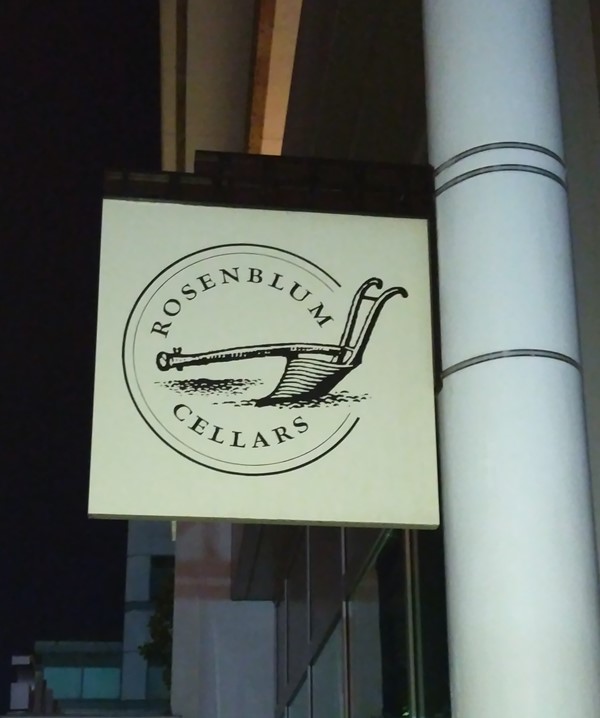 Devon is a member so the first flight is on the house….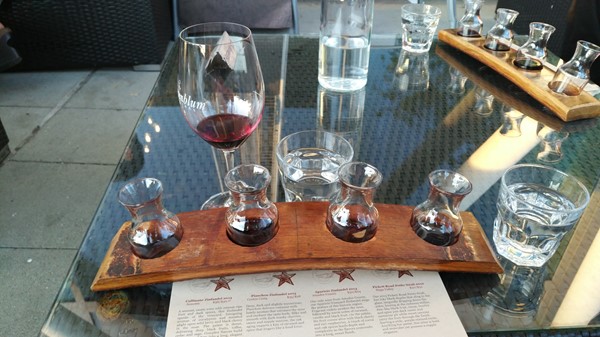 A good time was had!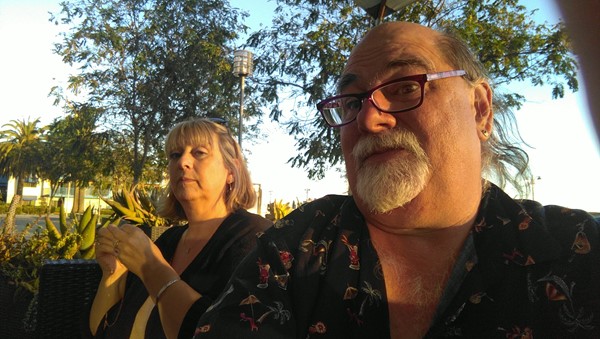 Even the hipsters who are playing Giant Zynga on the lawn: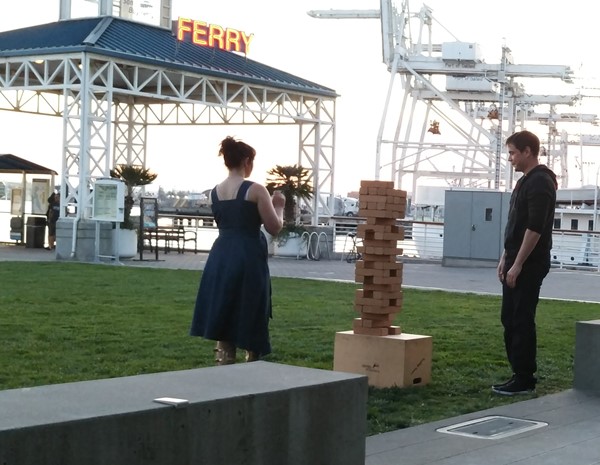 We had some little nibbles, but it was off to dinner at Marica, starting with a Beefeater Martini in honor of Pucci: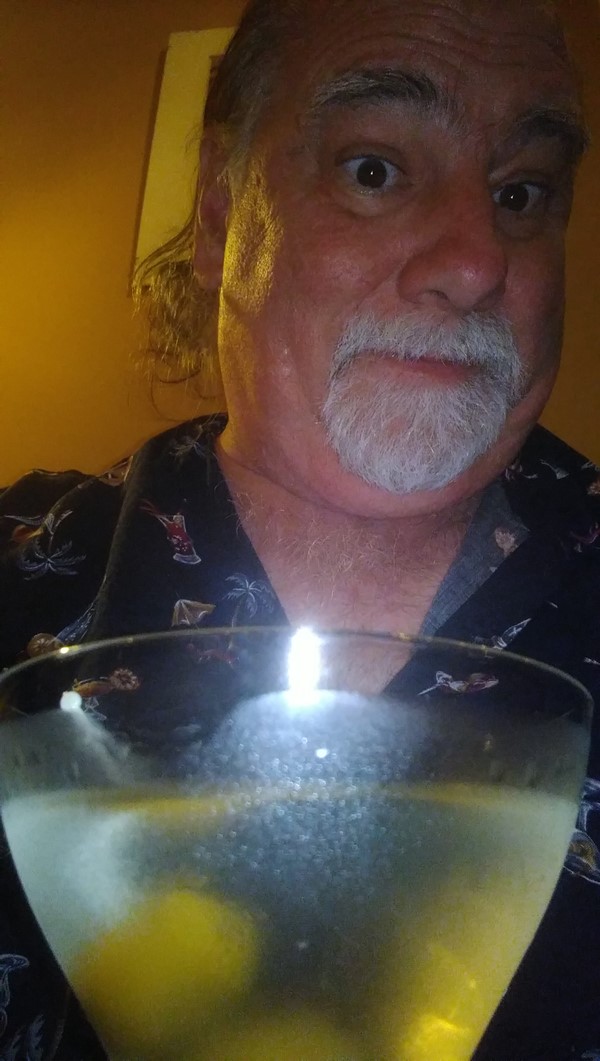 It was a fine meal…. with free mussels for the birthday party!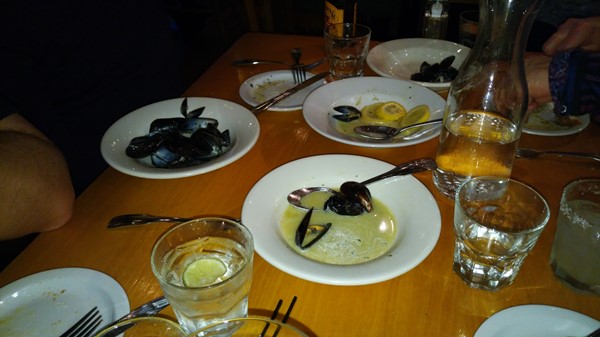 Followed by swordfish for several of us: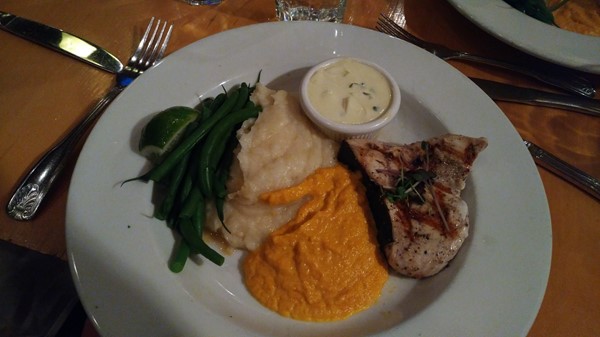 Meatballs for Devon: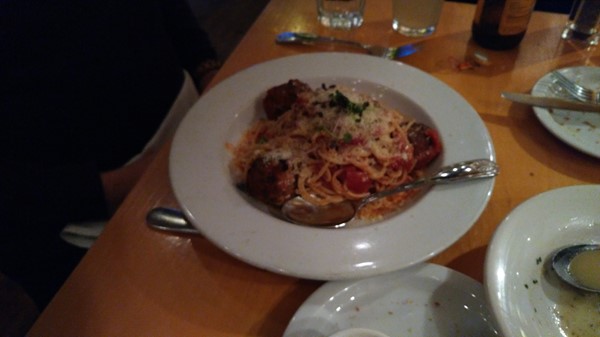 Salad and Calamari for Mark (I thought about those, almost wish I'd ordered them):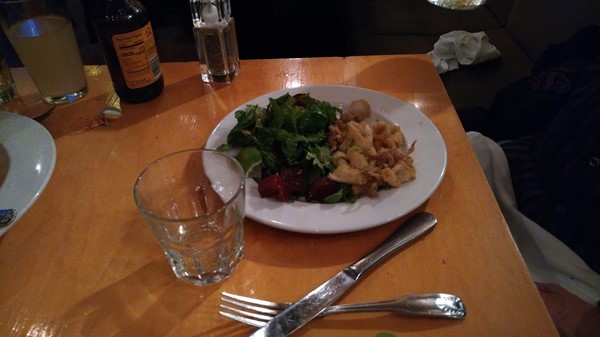 A damn fine birthday meal!
Friday was a laid-back day, I took BART into town to hook up with Rache who as on a day trip to the Brazilian embassy for our upcoming trip to Uruguay in November.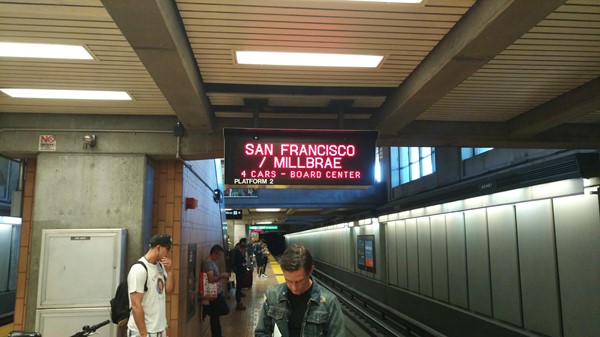 Takes about 15 minutes to walk to the station, and 20-30 minutes later, you are in downtown San Francisco. I found Rache in the Ghirardelli chocolate shop having a coffee: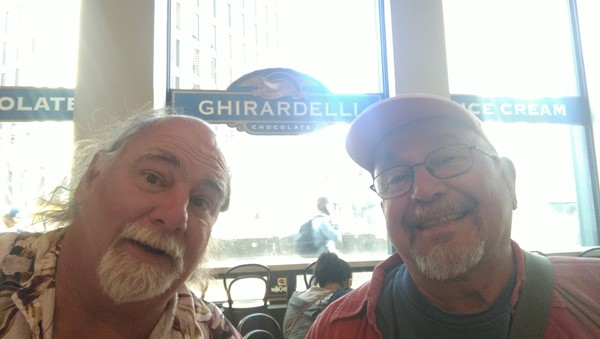 We headed out for an afternoon of drinking, starting at The House of Shields: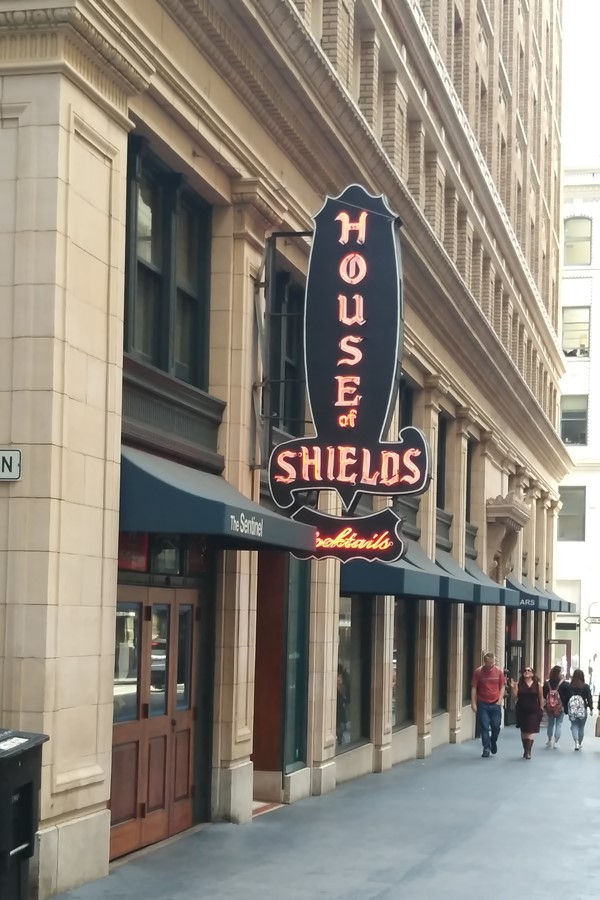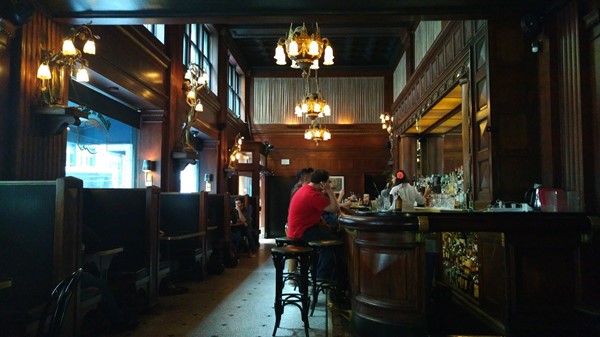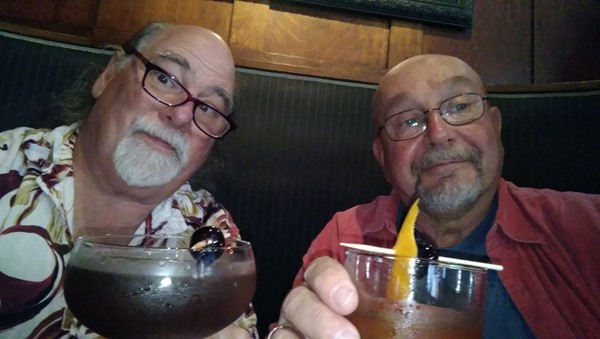 Next up is the Pied Piper (which didn't open until 4pm):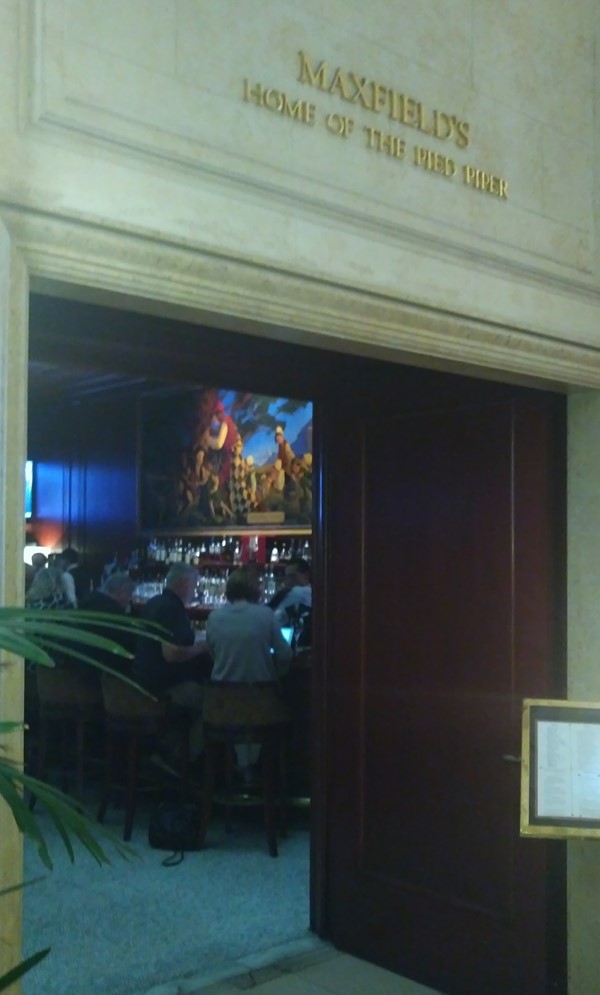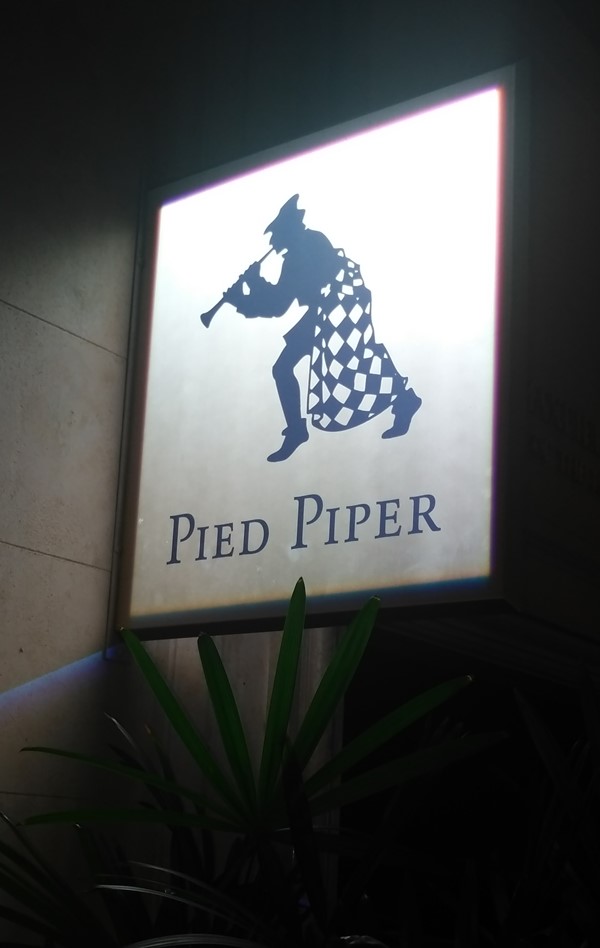 The Pied Piper is the home of this WONDERFUL mural by Maxfield Parish: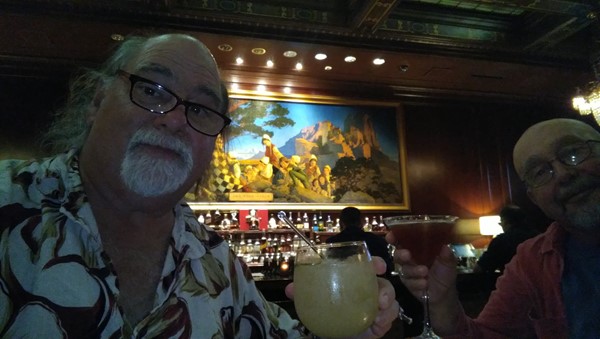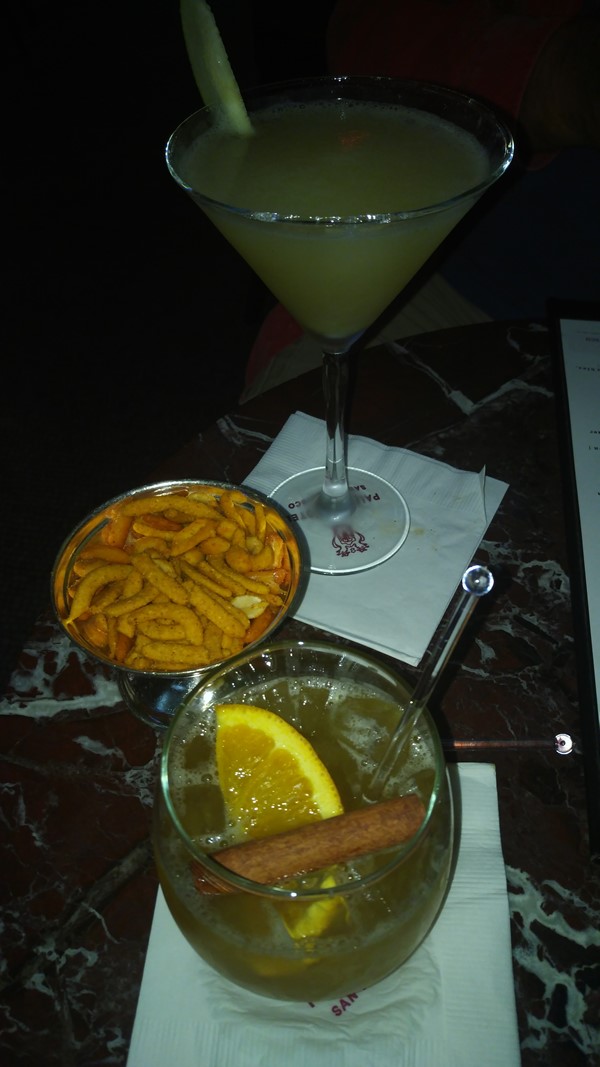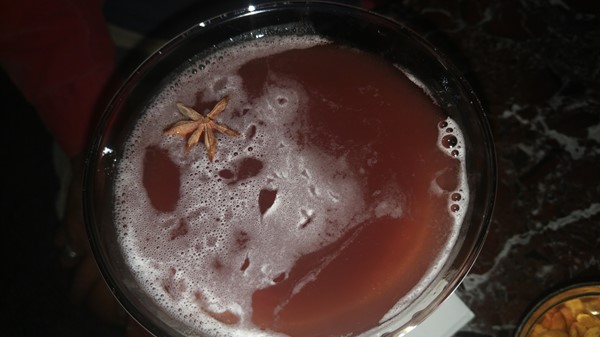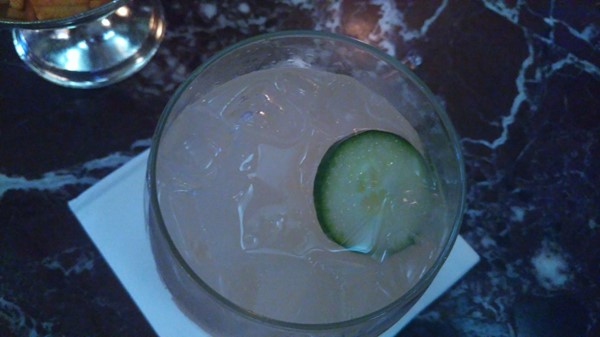 Just the three of us having scallops and Brussel sprouts as our dinner.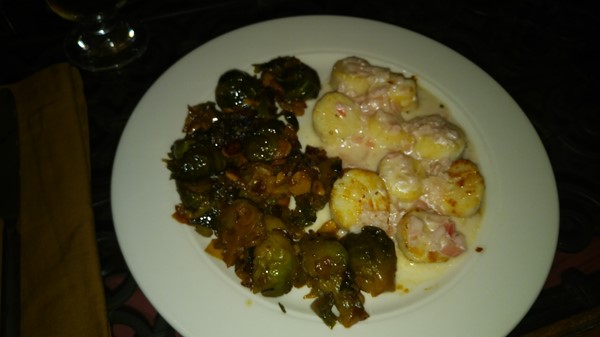 All the fun came to an end with an early Saturday morning run to the Oakland Airport for my return home. Had enough time for a real breakfast at Chili's…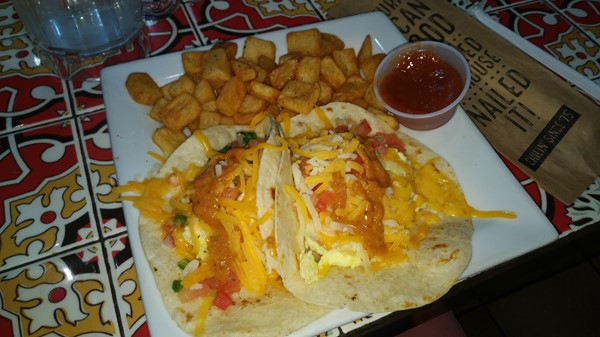 Which, as it turns out, sadly I wouldn't need when I heard my name called: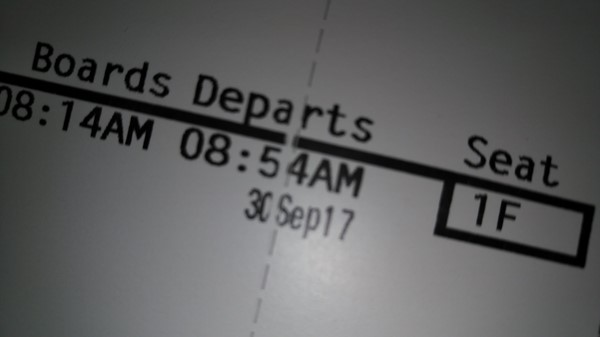 But really, all I wanted was a place to sleep, not a huge breakfast burrito and a fruit place (though it looked REALLY good).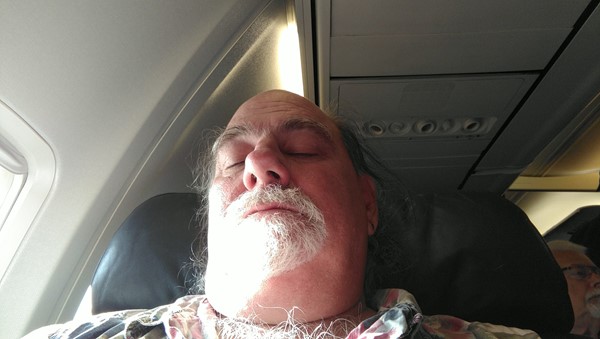 Next week is Kansas City, and the completion of my quest for Alaska MVP Gold 75K!
[? ? ?]