Without fail, the weeks around my birthday always involve travel. Not that it's much different from the rest of the year. This week is a couple of nights in Kansas City.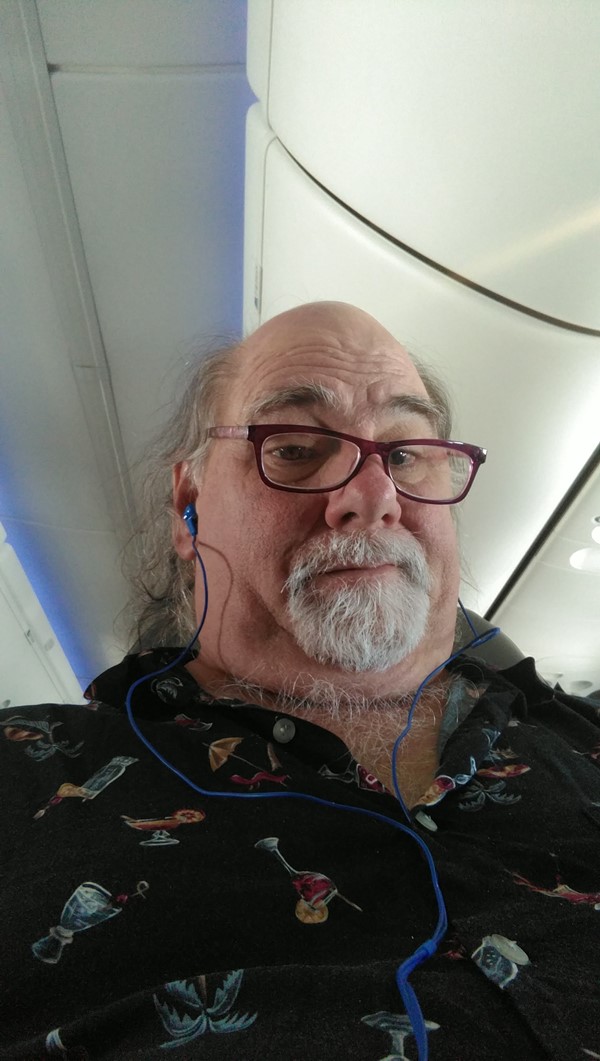 It ain't first, but it comes with sugar coated Smurfs!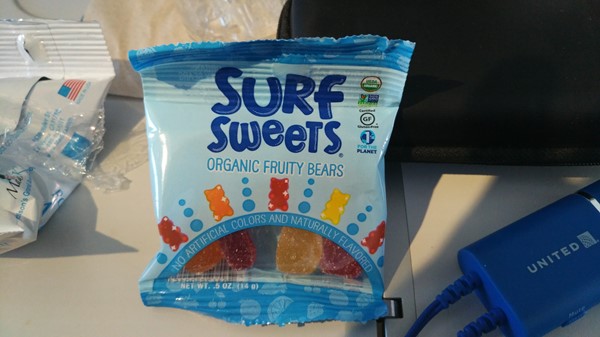 And free booze…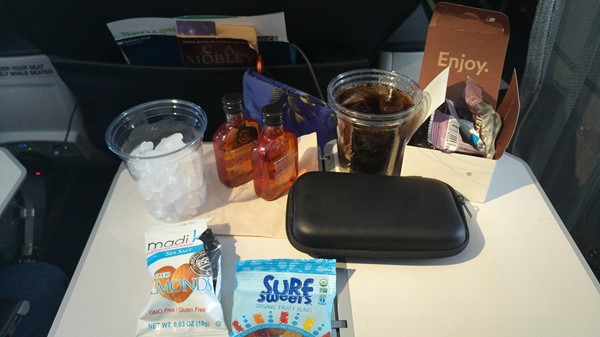 Didn't get into KC until almost 6pm. Drop my bags and head for BBQ!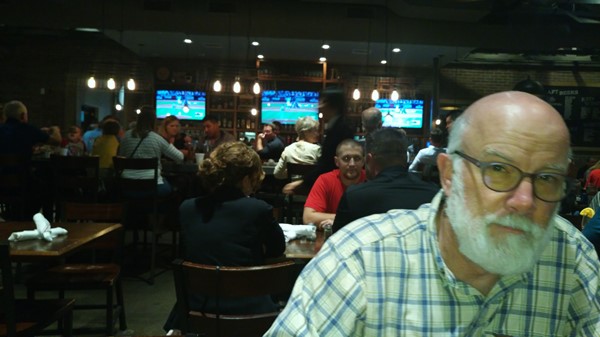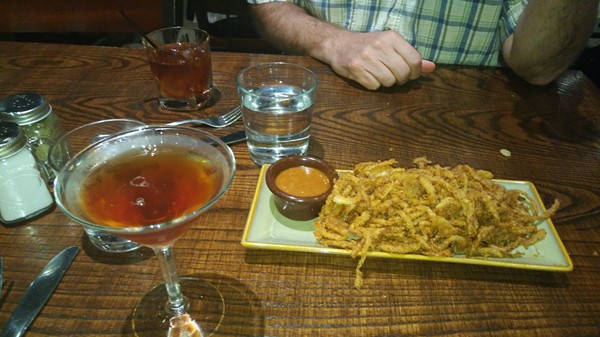 Yes, you can get a Manhattan in a BBQ Joint (Q39). We got the onion straws (above), and split a Triple Threat (sausage, pulled pork, pork belly, apple coleslaw, zesty BBQ sauce, toasted bun).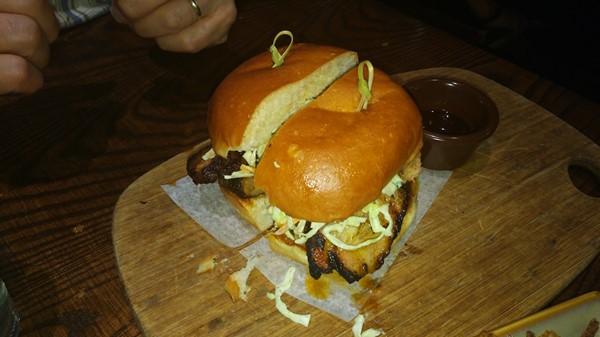 It was the perfect amount of food (for once!) You can't see from the photos, but you couldn't swing a rib without hitting a manbun in this place.
Back to the condo for a little work (for Paul) before heading out for the 10:40pm show (yes, me) at the Green Lady Lounge…via Kansas City's FREE Light Rail (the residents within half a mile of the track pay for it to the tune of $200 a year).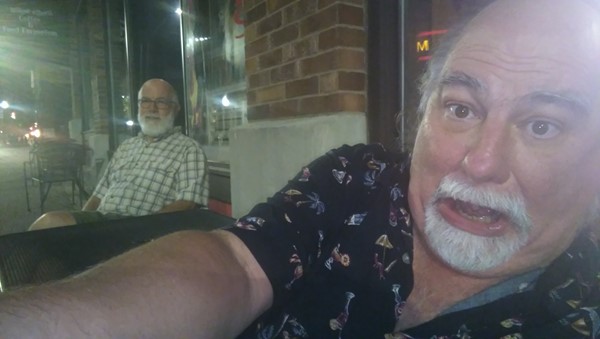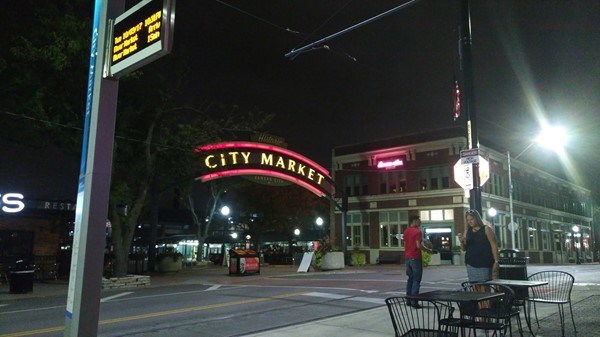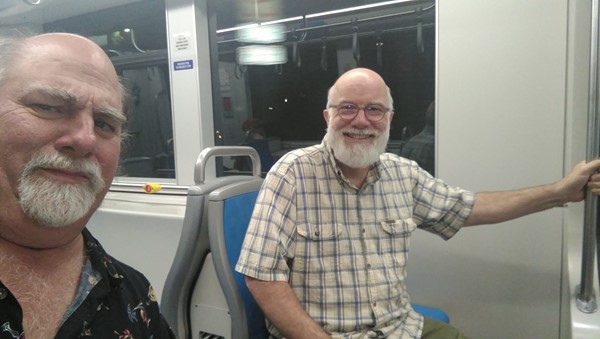 And hot guys doing tricks on the car: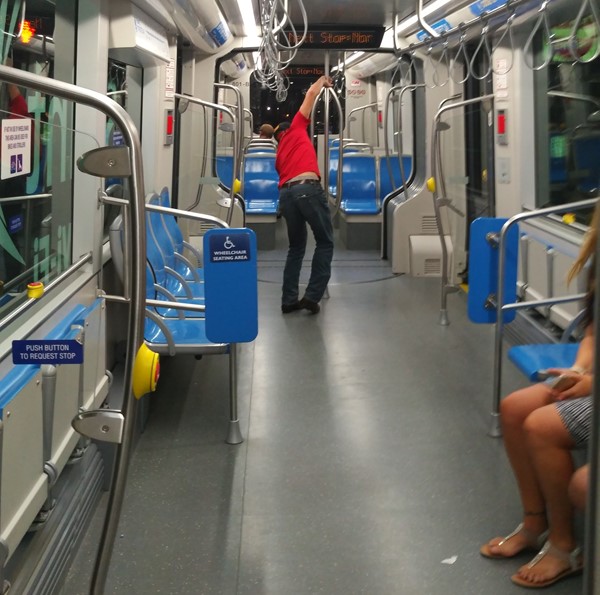 Into the lounge we go!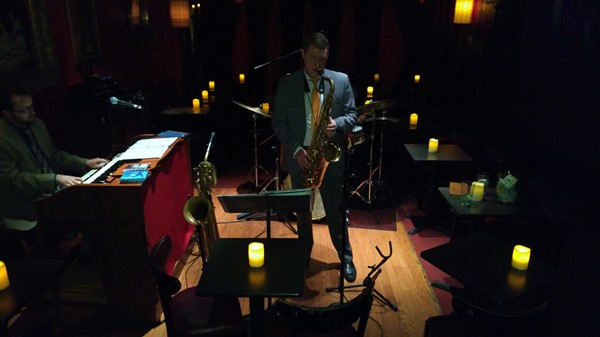 Chocolate Martini and Manhattan!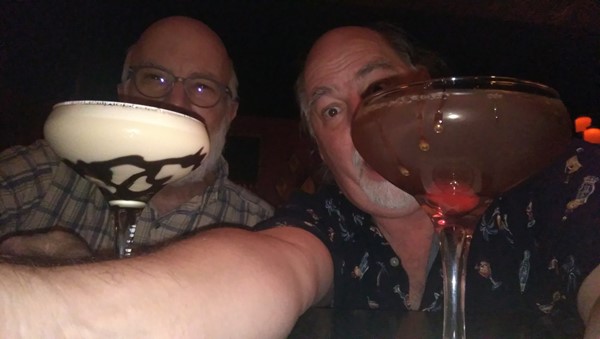 Here is a clip from the first night….
It was 1:30AM when we took Uber back to the condo, luckily $6.35 down the same road:

After a late night, it WAS NOT an early morning. Paul rousted me at 11:30 so that we could leave for Lawrence (Kansas) at noon (which turned out to be 12:30) for lunch with Wendy.
We are at Genovese, which is an Italian place. With a full bar!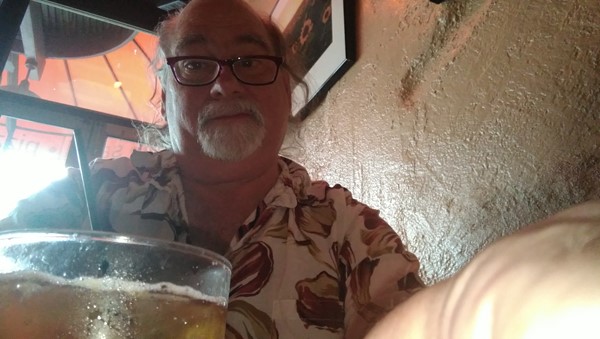 The food was good, too!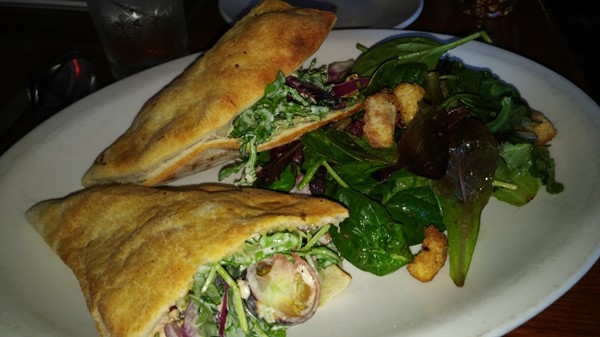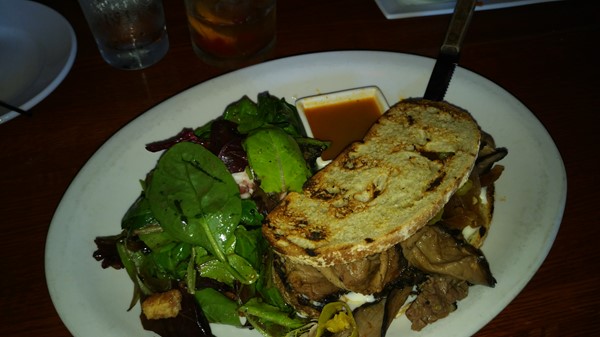 I napped in the car while Paul drove us back to Kansas City for drinks and dinner with Gail – starting at a distillery.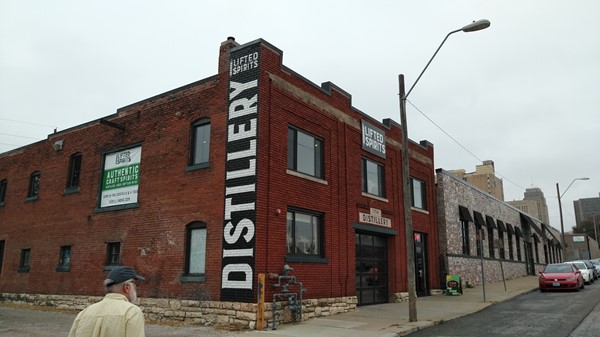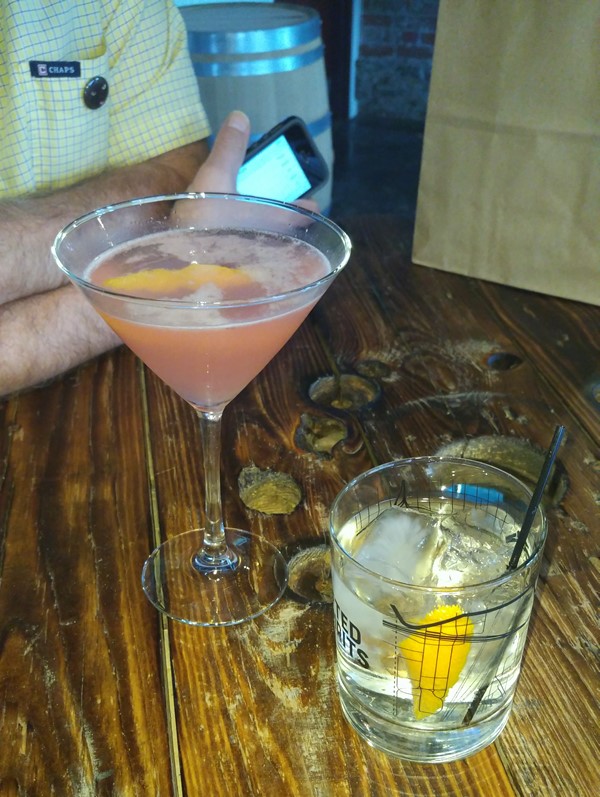 Next up is dinner at the Grand Street– which sounds sidewalk, but is definitely upscale: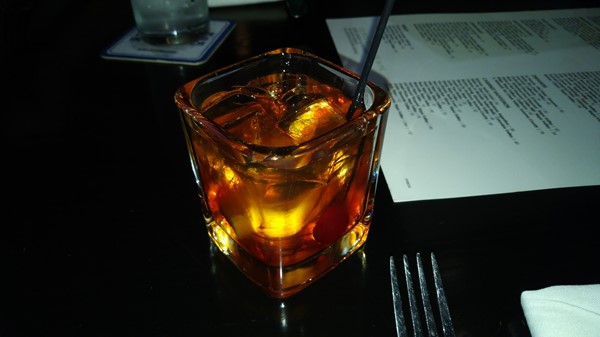 And really great food…my pork chop:
Gail's pasta: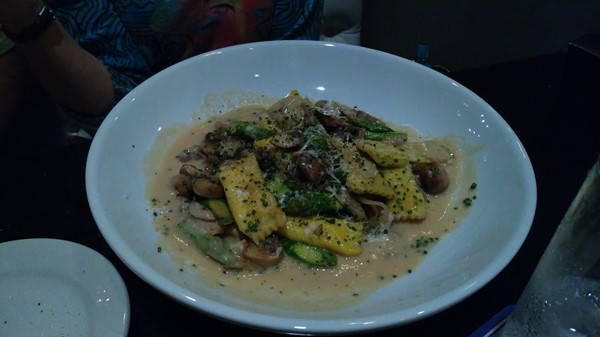 Paul's salmon: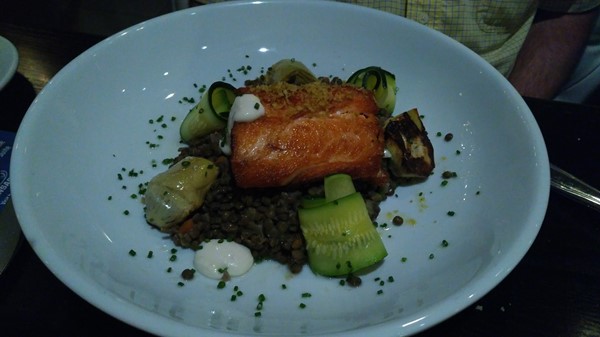 And the schedule repeats itself after Gail heads back to their country place to take care of the cat they removed from the condo for my visit. I "sort" of feel sorry, but it's nice to not have to huff pink pills to breath.
Back to the condo so Paul can work a bit, before we hit the jazz club again – this time Ubering since it's raining.
Different B-3 Organ Trio tonight…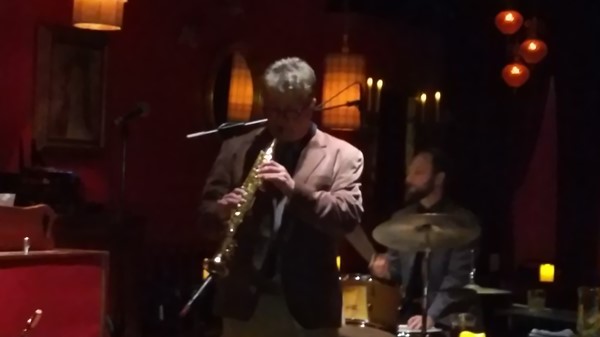 And a shot of the club itself: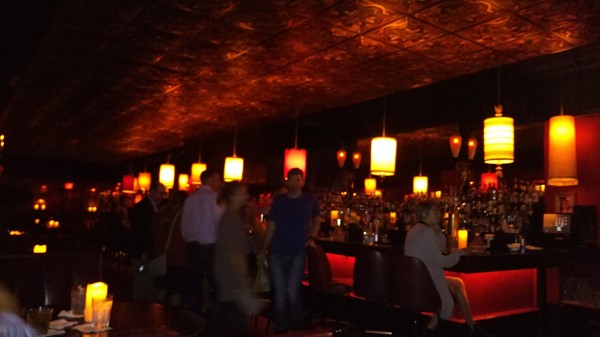 And a little clip from tonight:
Another night up until close to 2AM – at least tonight we got the bed made (last night I just slept in my clothes on the couch):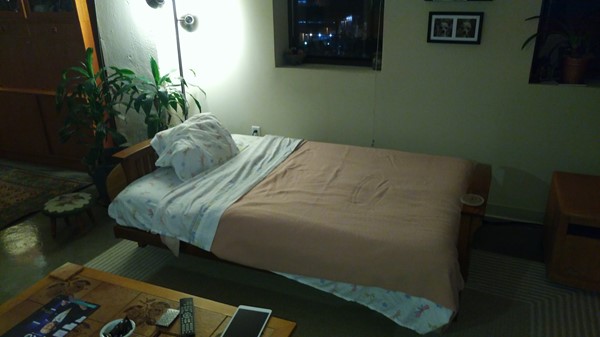 The morning, shall I say afternoon, found us headed to Gates & Sons for BBQ sauce for the shop (I hit Bryants yesterday):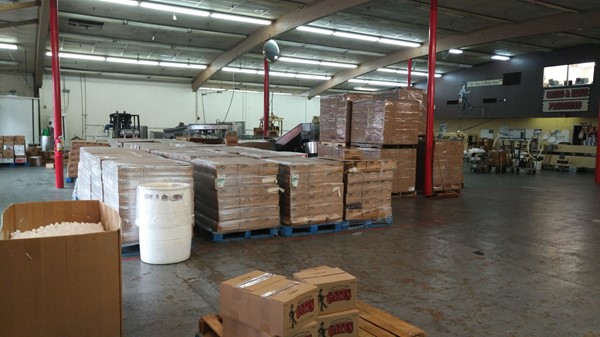 Sadly, my usual contact, Tina Starr, was still on vacation, but still managed to grab my case.
Luckily, my flight is early evening, so we have enough time to pop by the Nelson-Atkins to see a little Thomas Hart Benton. Thanks to Ace at the front desk, I discover works I've never seen before that were hidden in the Atkins Auditorium: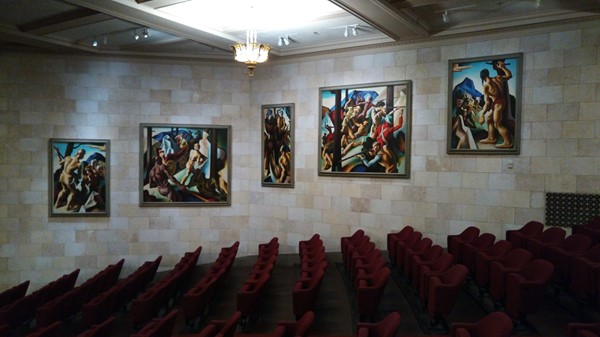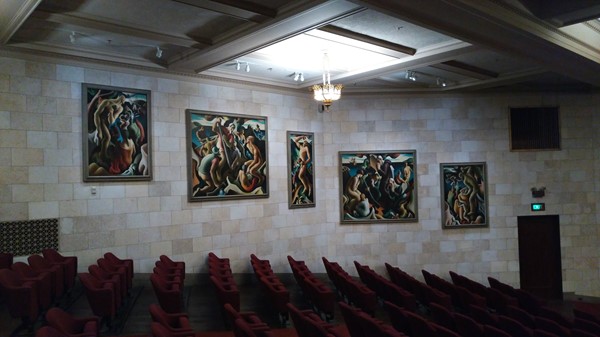 And here is some detail: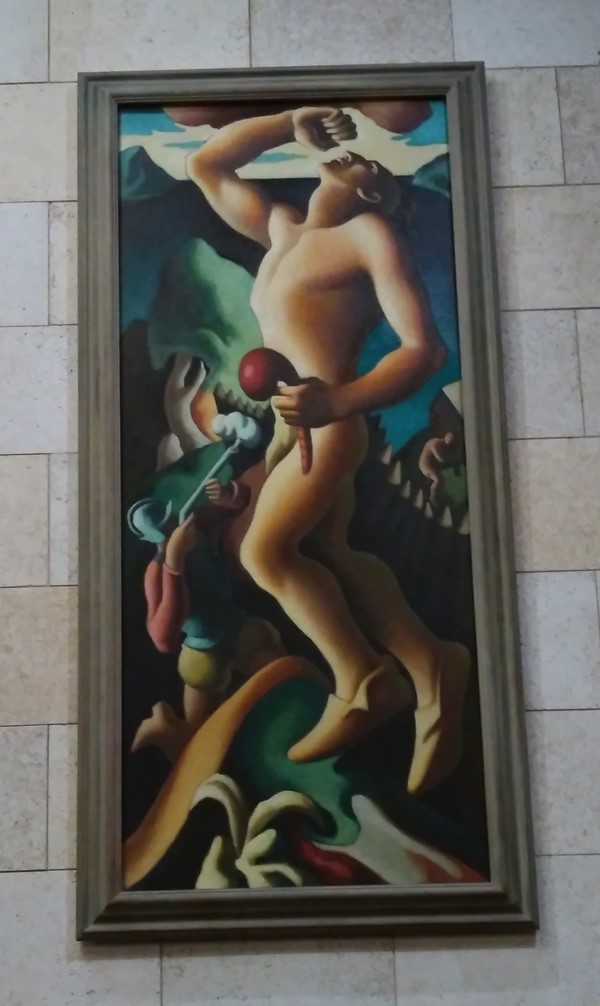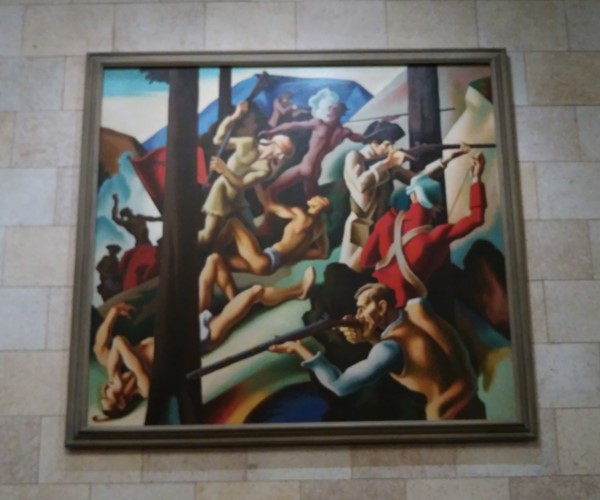 And then onto the Benson's in the rest of the gallery, the most famous: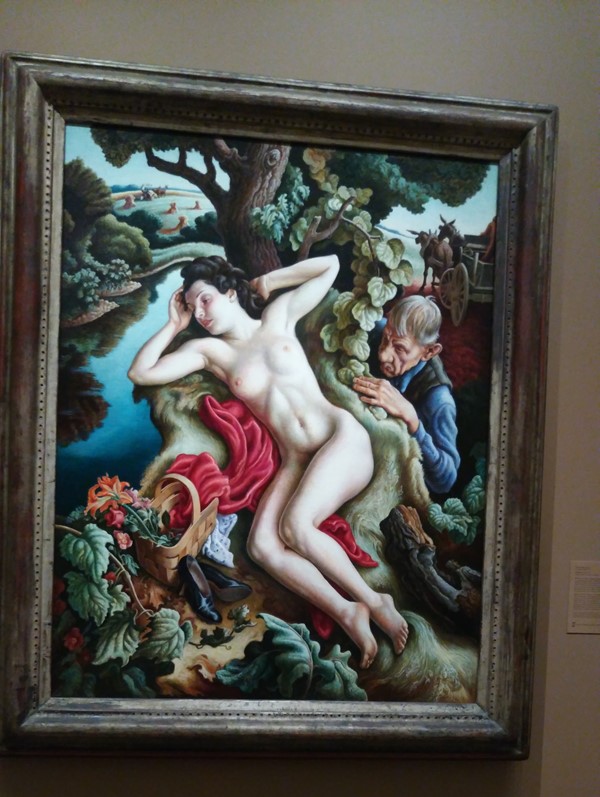 And my personal favorite: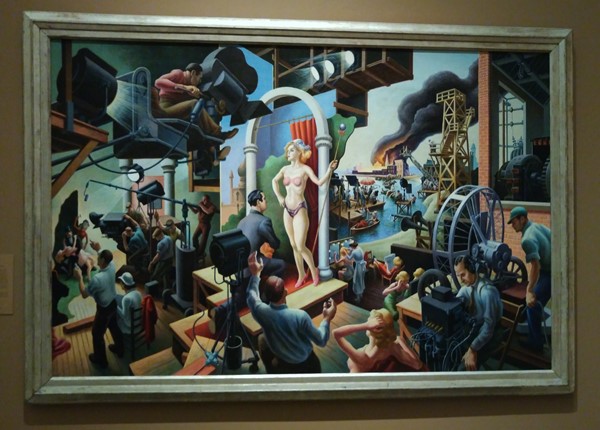 A wing by the condo to finish packing, and a swing by The Savoy Hotel, being renovated by 21st Century Hotels. I grew up having my birthday dinners in The Savoy Grill, and when I used to come to KC on business, I'd stay at a B&B that was renovating the Savoy Hotel room-by-room with a STUNNING breakfast menu from the Grill. They are doing a complete restoration: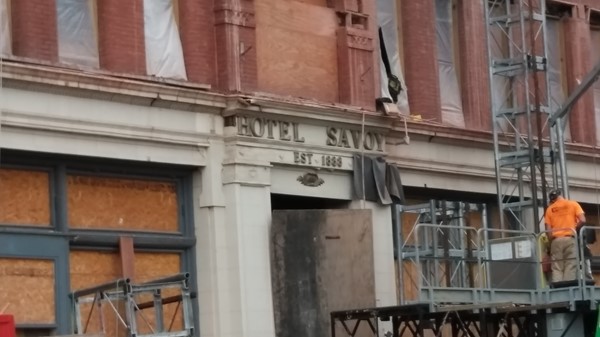 Yes, that says 1888.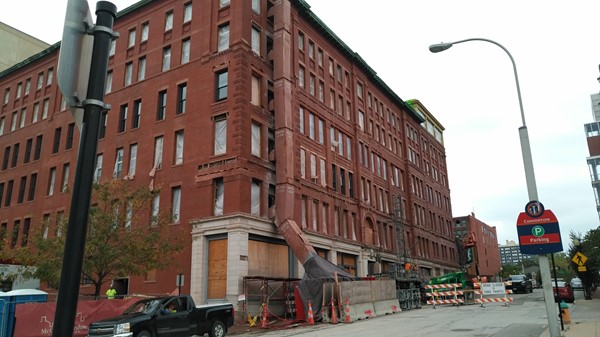 Got to the airport, had some sliders at the Boulevard Brewing outlet in the airport….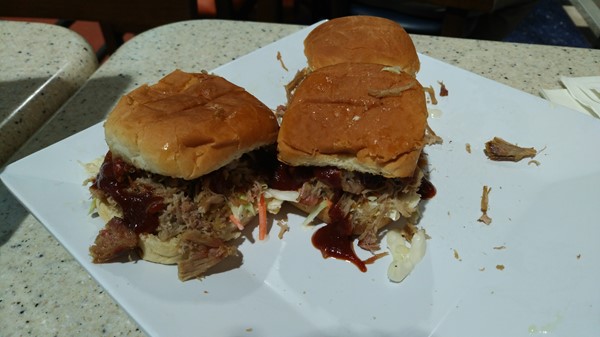 Endured a non-TSAPre line…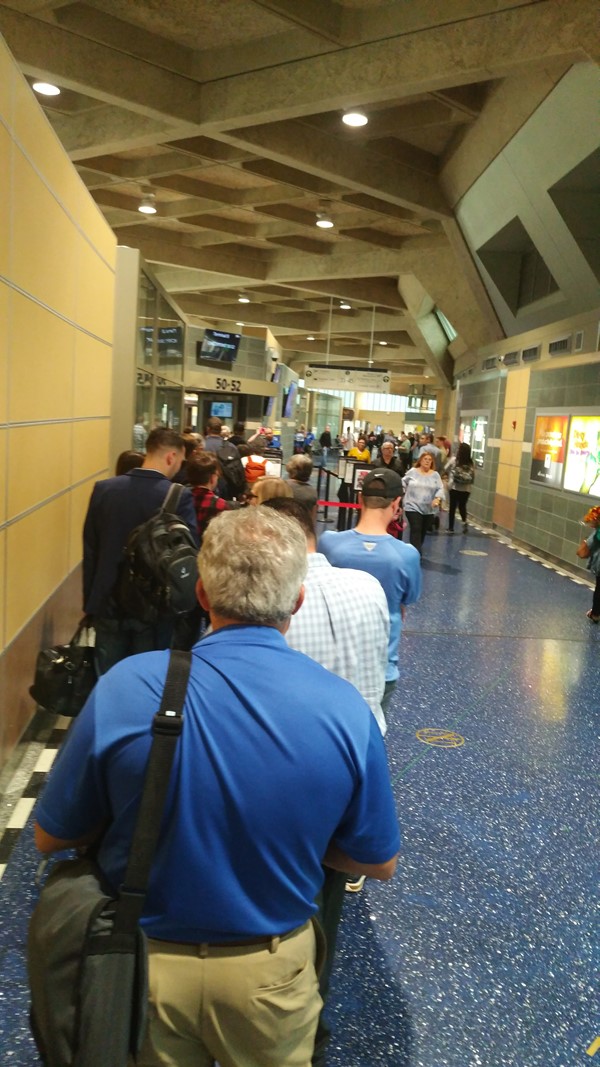 And hopped into my overcrowded "Premium" class seat for the return home: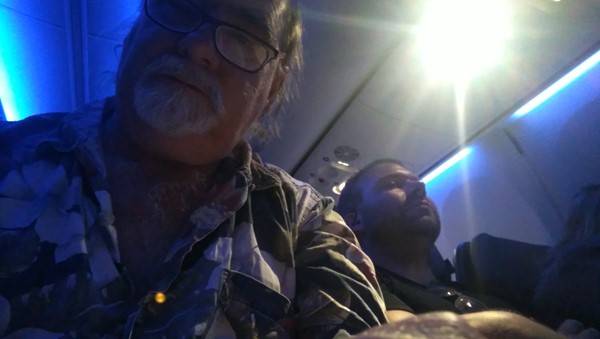 Thank you, Alaska, for the free DigiPlayer when I told them this was my final flight to make MVP Gold 75K!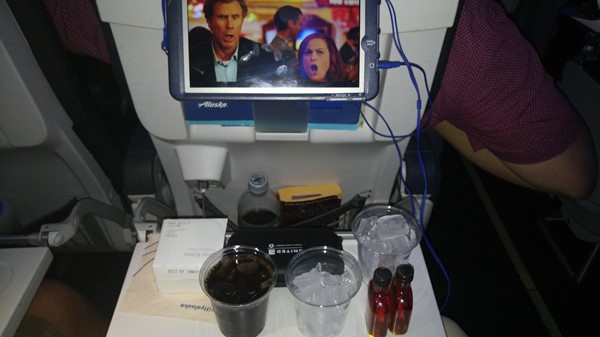 And the free cocktails help too.
[225.0]