It is true that sometimes I'm not on the road or in the air – then it's time to get stuff done around the house.
Like fix the luggage that has broken from all the air travel. My hard-side that turns into a hang truck needed some serious re-bolting and a couple of pop rivets…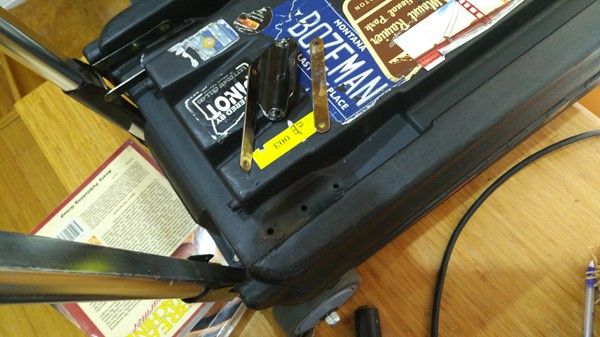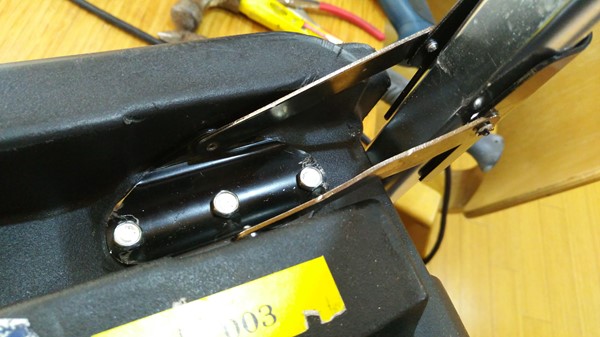 The other bag – the one that turns into a computer table, just needed one of its wheels glued back together (we'll see how long that lasts):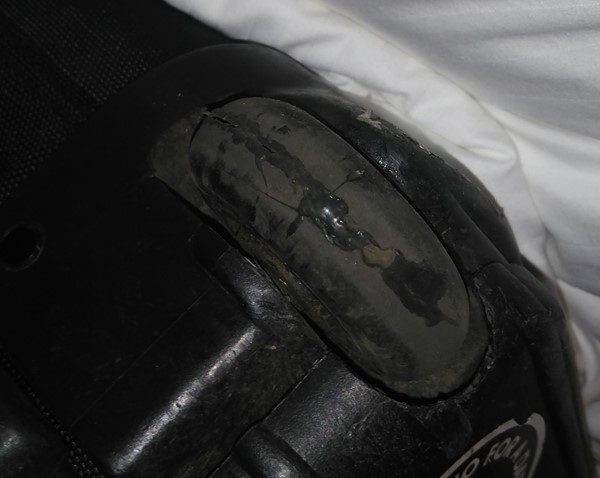 And a little shop project. A recycling shed for out by the street: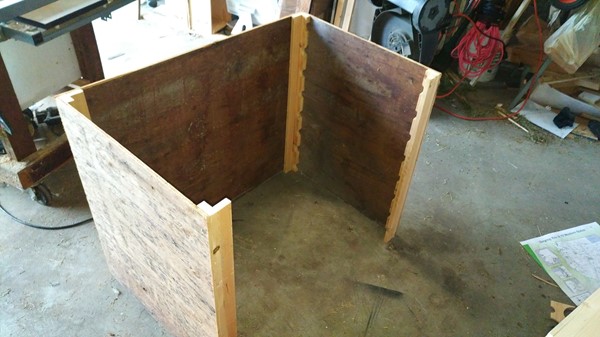 That is all cardboard from the wine shop where we don't have garbage/recycle pickup.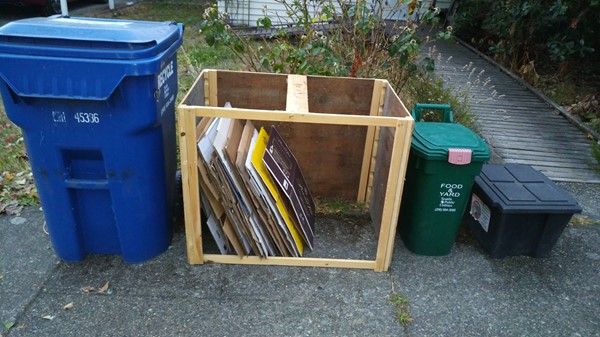 And the completed project! Jim called it a "cardboard doghouse".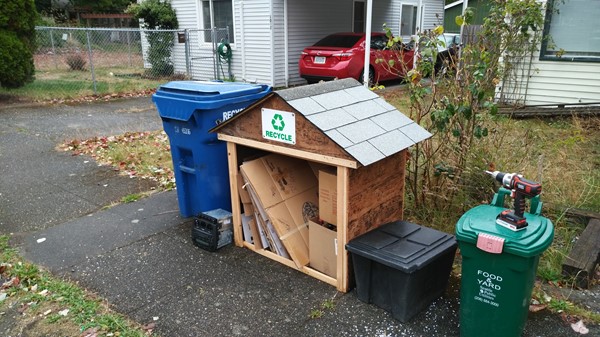 And project for the shower, like a self-draining soap dish: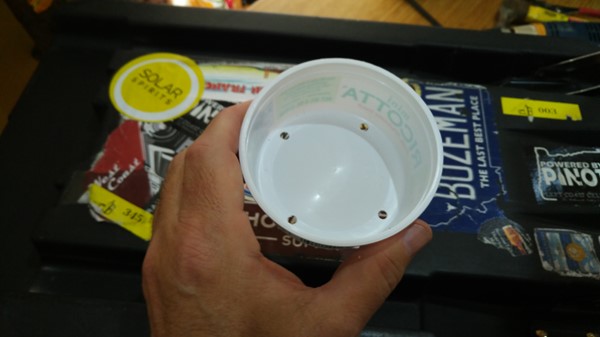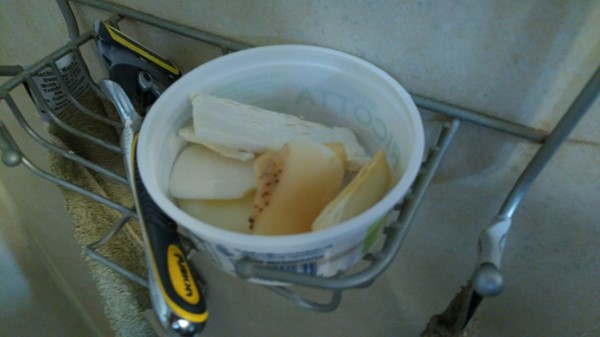 Plus, additions to the showerhead mounted waterpick: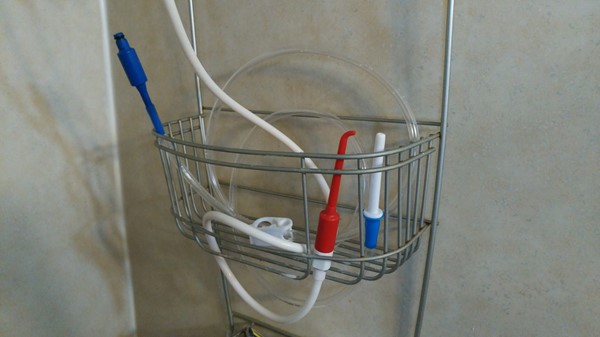 Ran a load of wine into brandy and got it maturing on the back deck: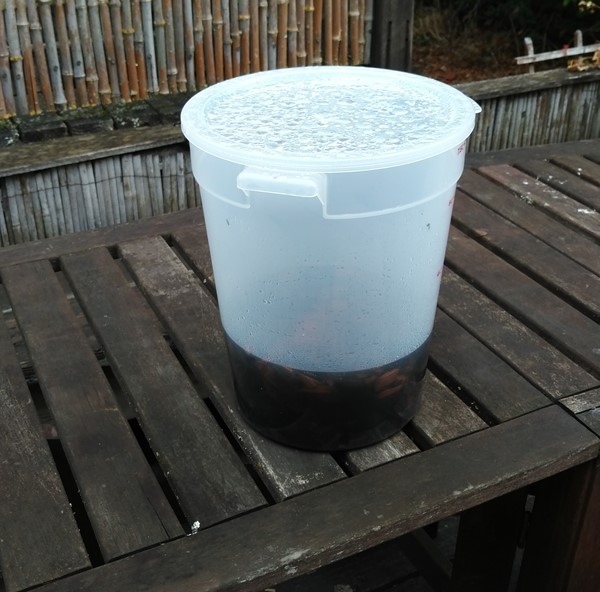 Picked up another nine and a half cases of bad wine for the next runs. Turns out having the Ford Escape is handy!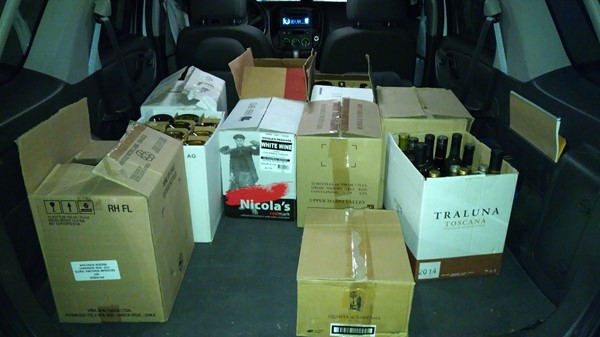 Her advice was to check some of the bottles as they might still be drinkable – that would be nice at a buck a bottle. Stay tuned.
Sort of nice to have a week off the road since it seems like I haven't for the last six.
[? ? ?]