I booked this almost a year ago – figuring that it would be easy to fill four nights in a three-bedroom/three-bath Presidential unit right on the beach in Long Beach…turns out, two of the usual cast of characters are going with me a week later to Vegas, so it's just Rache (who actually LIVES in Long Beach, Washington) and I in the massive place – we each have our own wings!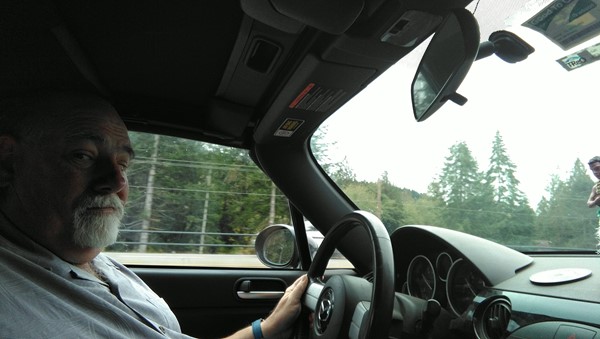 Nice day for a drive…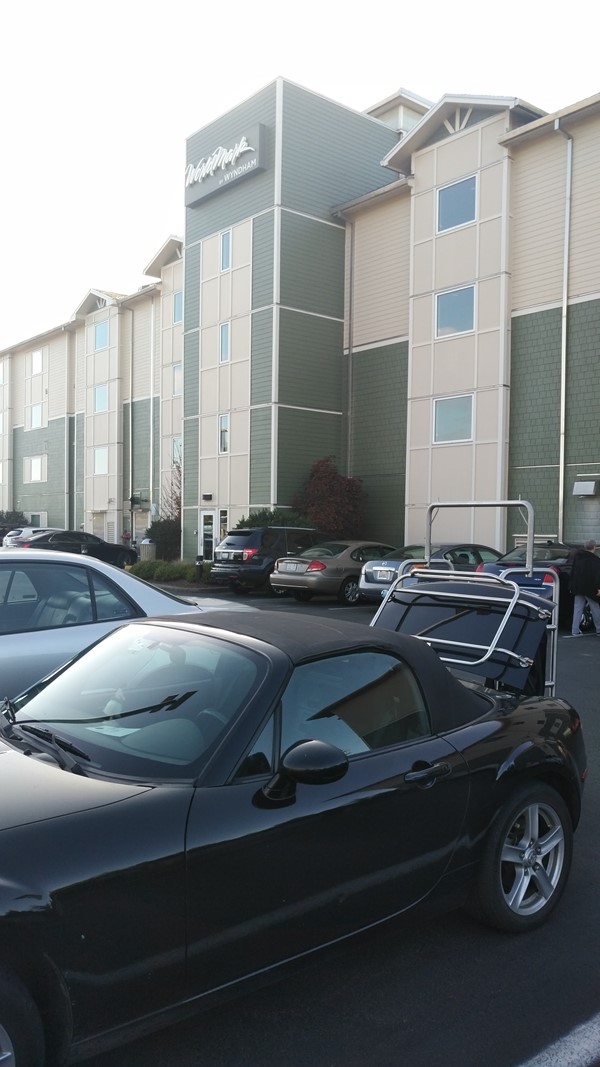 View from the beach: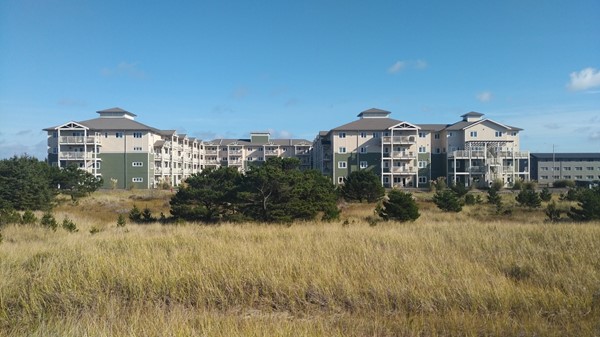 Ours is the upper left hand top unit, big enough to take a little video of….
And here is the view: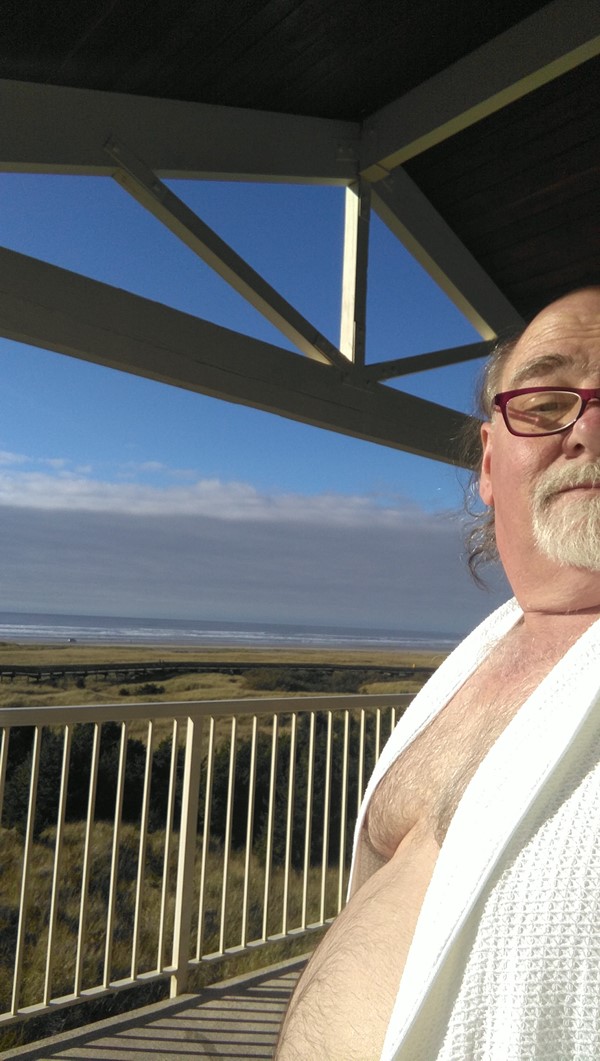 I don't' think we will run out of alcohol anytime soon!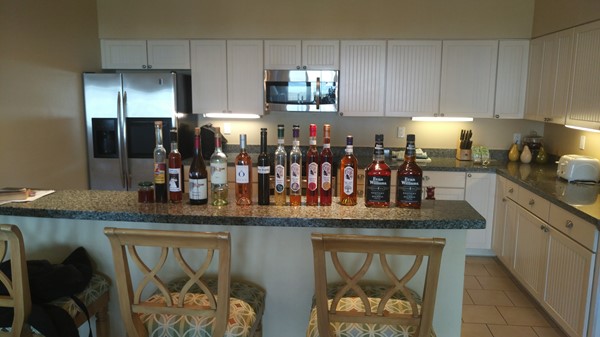 And Rache brought some pre-dinner nibbles in the form of bivalves. Luckily, he's a pro at shucking…
Yum!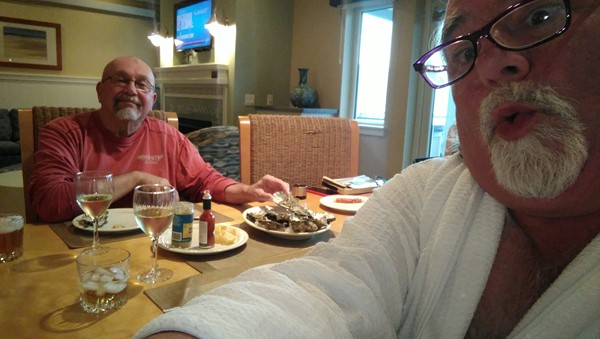 Before long, it was time to start work on dinner and get the BBQ fired up: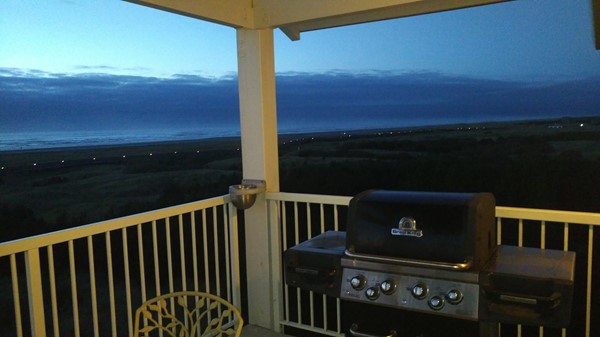 Grilling as the sun goes down: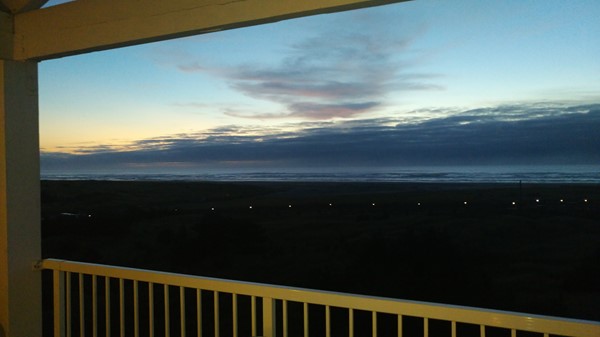 Steaks off the grill – and Rache brought navy bean soup to go with it.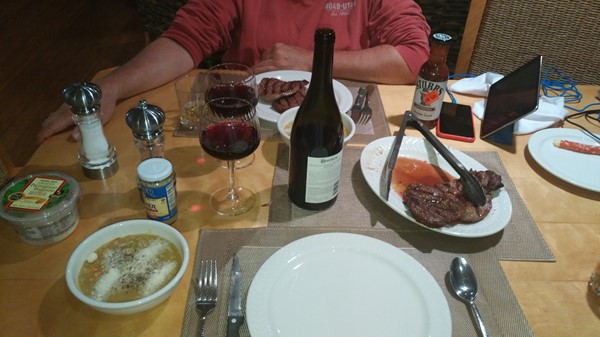 Life is hard at the ocean, but then you go to bed and wake up to a scramble of eggs, fresh corn tortillas, and leftover steak:
One of the reasons we brought all the booze was to sample the distiller who is setting up shop across the street from the WorldMark. Nice facility: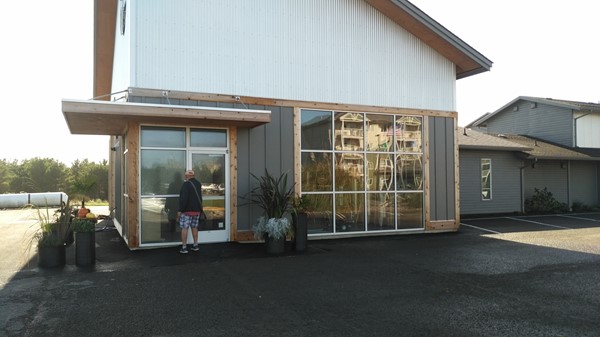 With nice equipment: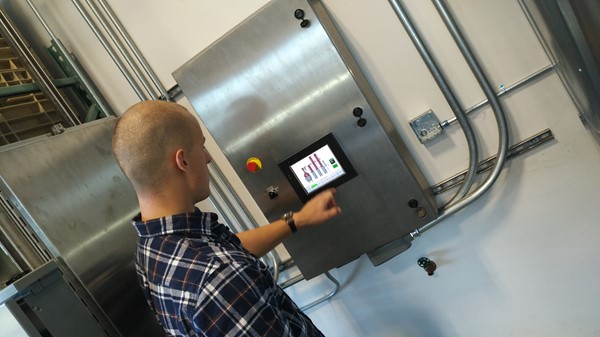 Fully automated for repeatability.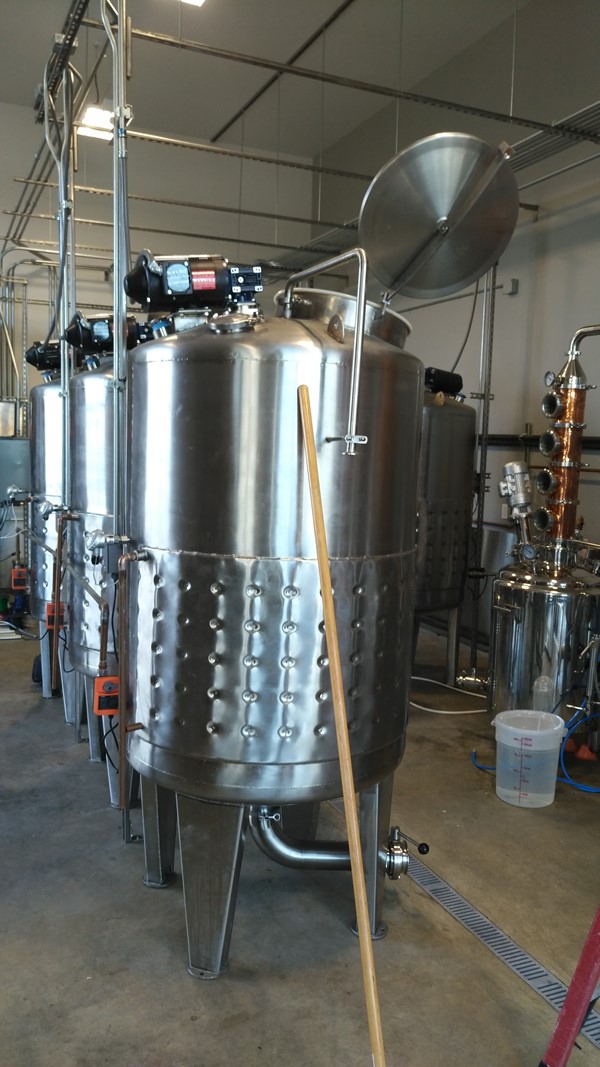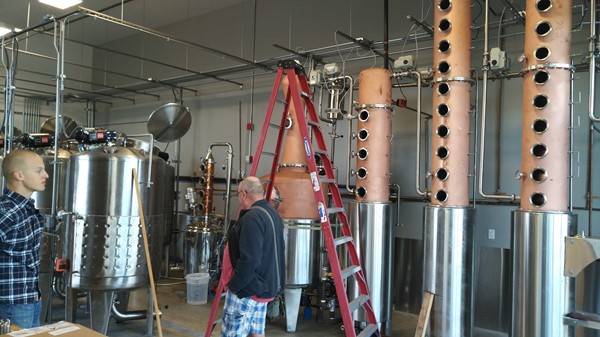 A little bigger than my rig!
Ran some errands and then headed over to Ilwaco for a little lunch snack at Salt.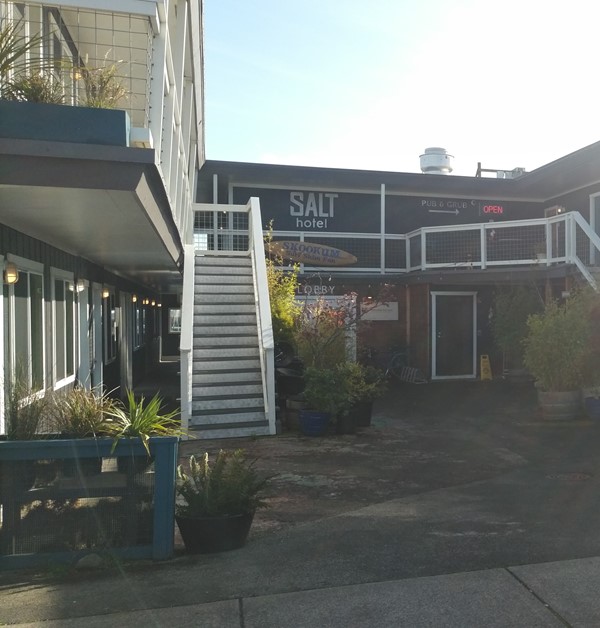 And cocktail.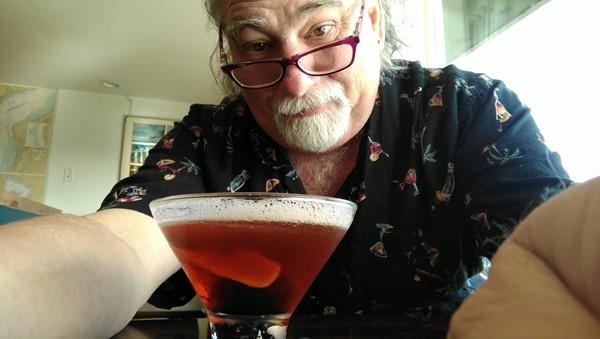 With a view.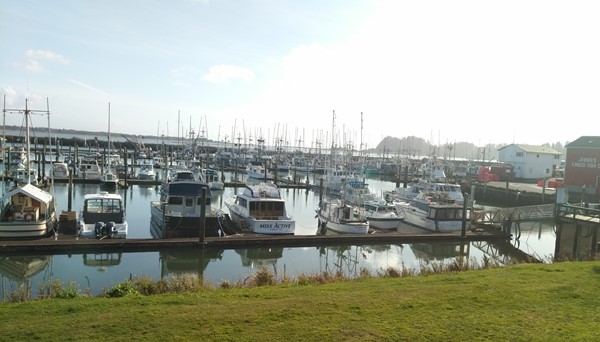 The food is good, too! Fish tacos….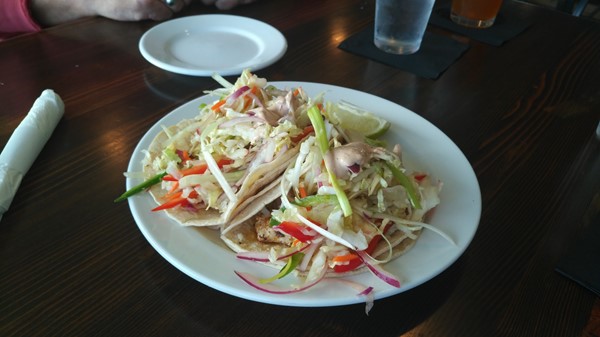 I'd forgotten my slippers, so we visited the local clothing/hardware store (Dennis Company) – where I found these FABULOUS rubber slippers marked down from $30 to $10 – I had to take the inserts out to turn the Women's Size 11 into a 12.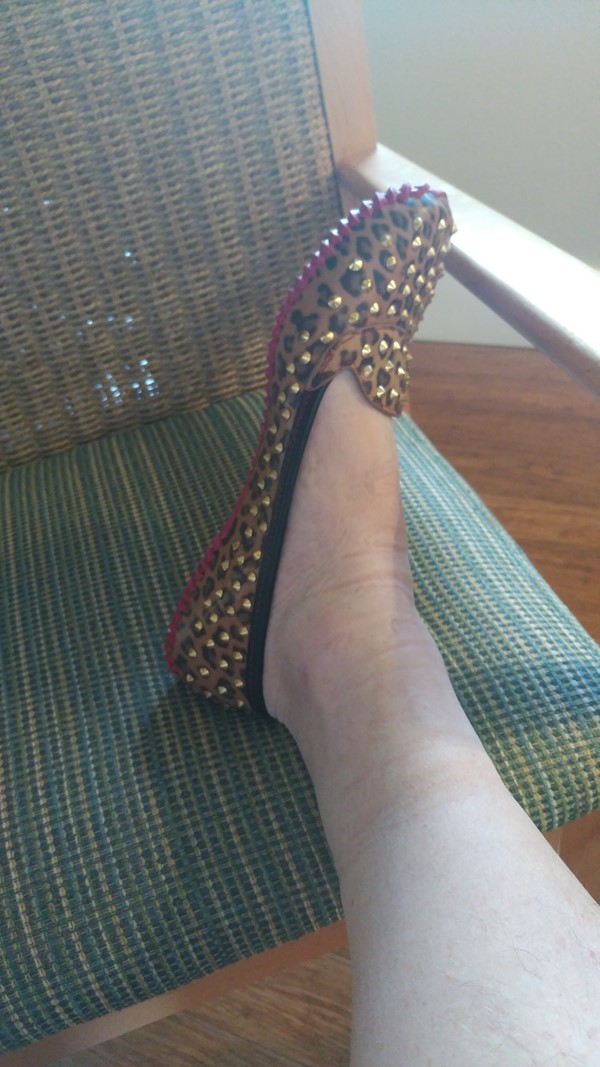 Tonight's dinner is BBQ Chicken with Grilled Corn-On-The-Cob.
Prep is done: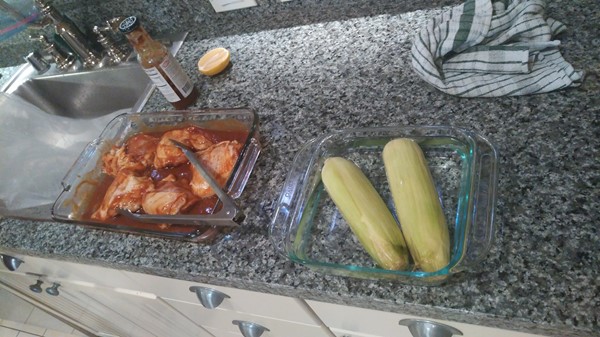 And Rache shucked another dozen oysters: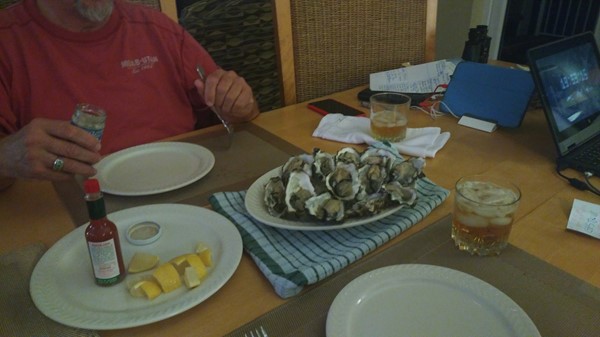 Nothing like grilling in your robe:
The aftermath…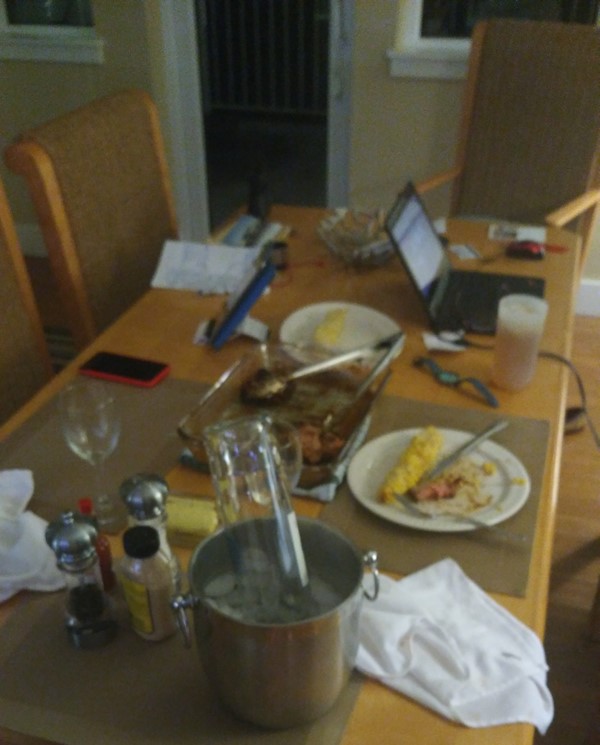 With an after dinner hot tub: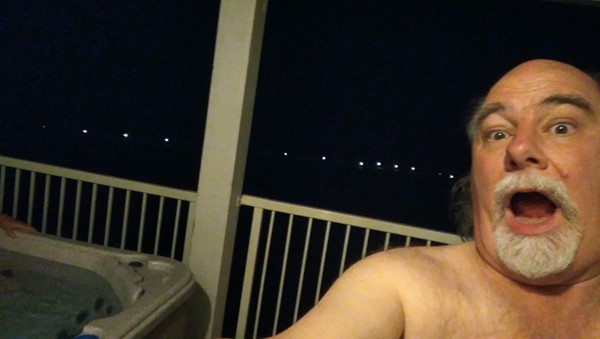 Rainy day but we wanted out of the apartment. Met up with a friend of Rache's who used to dog sit for him across the street at the Pickled Fish, above Adrift (which also owns the distillery). My eggs benedict with Bloody Mary: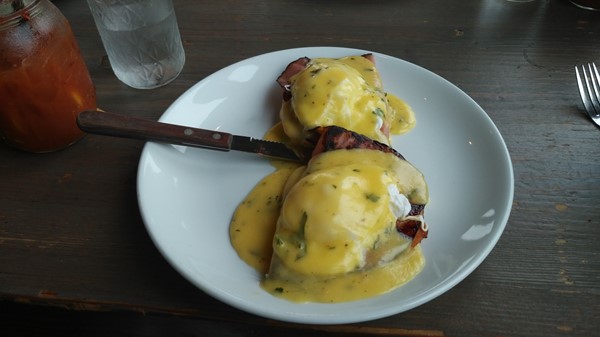 The Yoghurt Parfait (which I'd never have ordered, but it looks REALLY good).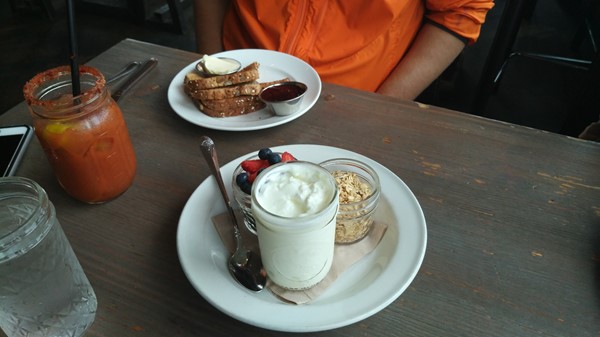 And Rache's light breakfast sides of Grits and Bacon: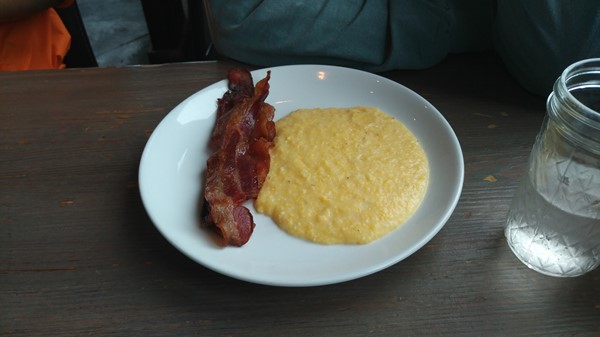 Back to the apartment for a bit of storm watching – this is what happened to the hot tub cover: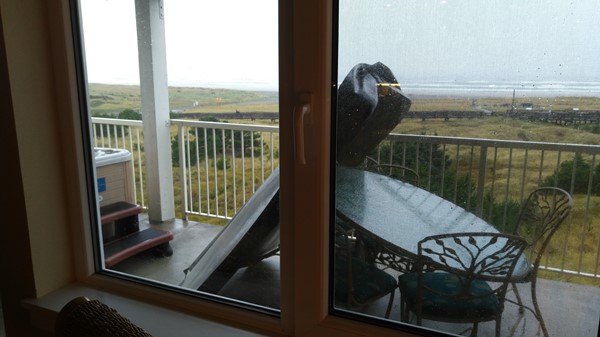 And a little video:
Serious rain…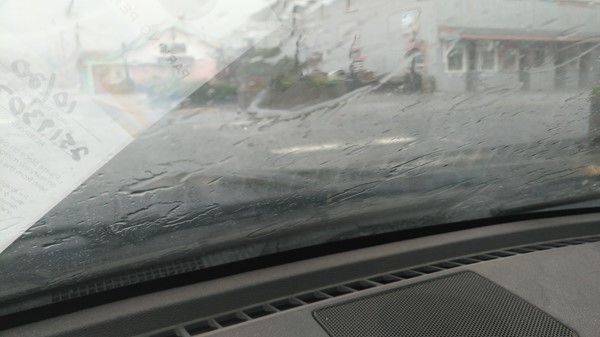 We ducked into the Long Beach's version of Ye Olde Curiosity Shoppe in Seattle – Marsh's Free Museum. Half alligator, half boy….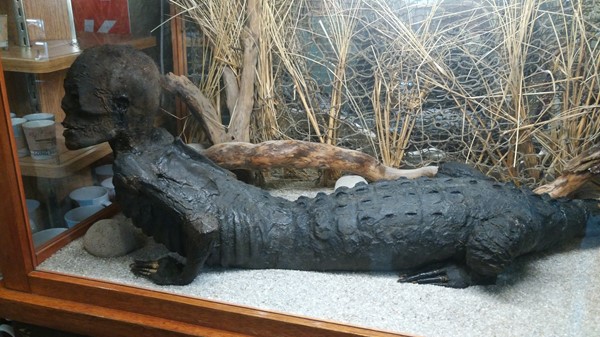 With a working player piano –
Found a moderately tacky t-shirt for Kathy, but sadly none in her size.
Fortunately, by the end of the day, the storm died down enough that I could actually BBQ again – and try out the rotisserie I found in the water heater closet.
Prep: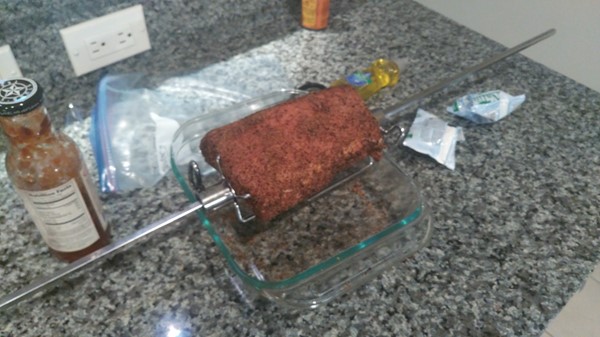 Rotisserie mount – not stable – missing pieces: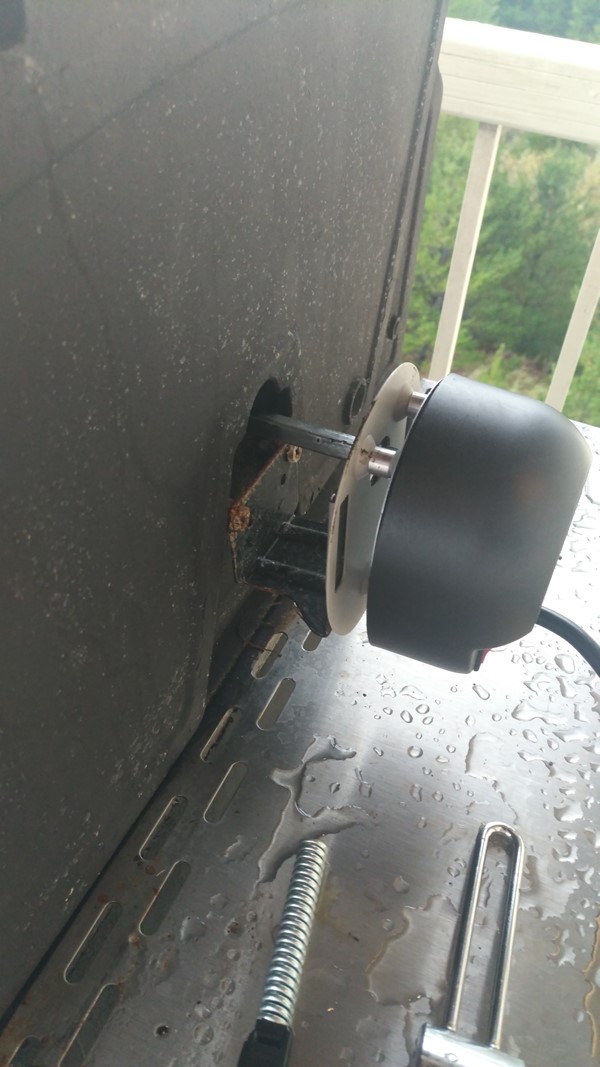 Meat on the grill: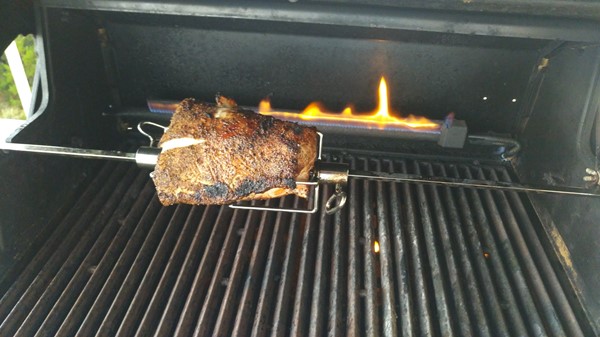 Dinner: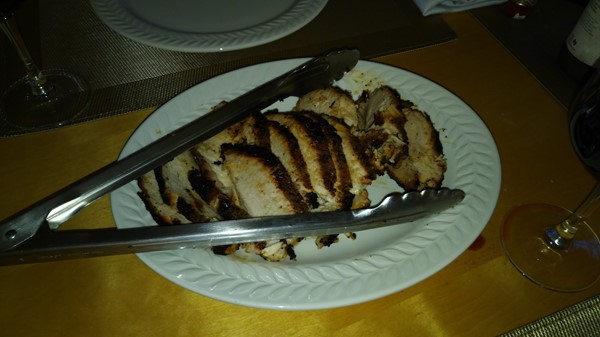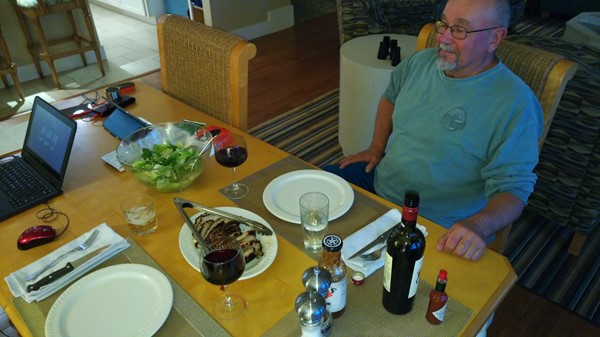 After dinner hot tub celebration with a Cuban cigar I brought back from Havana: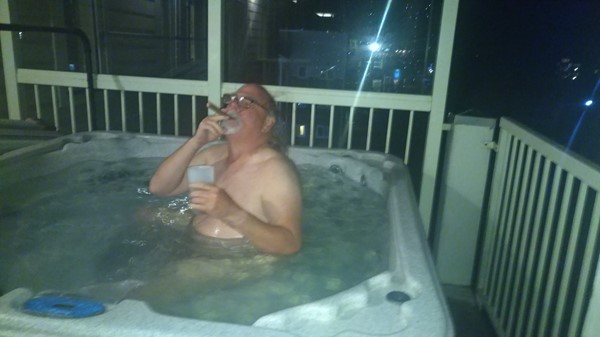 Fun trip – all sorts of weather. Hustled back to the city on Friday for something that turned into a date.
[? ? ?]