After last week's quiet trip to Long Beach (Washington), this week is a little more hectic, since it's VEGAS, BABY!
Salamander stayed the night at my place since it's an early flight (because we are all cheap, and this was the cheap flight) with DancingBear showing up at 6am for our Uber to the airport.
Bit of a clusterfuck boarding the plane – that or most of the plane was MVPGold and higher – might be since I saw one of the wine shop customers in line (and on the plane in my favorite seat).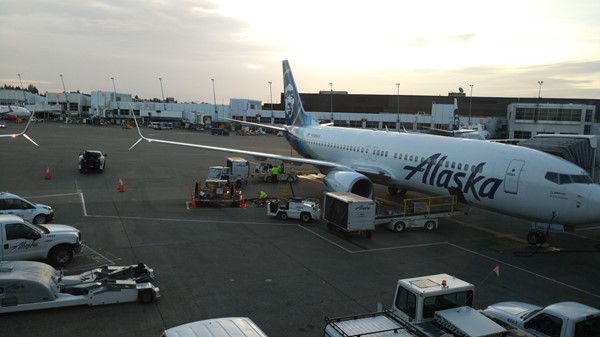 DancingBear and I were across the aisle in the Exit Row (nope, not even an upgrade to Premium for me), which Salamander in the back. We were on three different reservation numbers, and the three of us in one row would just be a bad idea.
Picked up the rental car with me as a second driver, and since we were too early to check in, it was off to lunch at the Black Bear Diner (even though they don't have a bar) for lunch. And not a small lunch. I got the Rueben (very good):
Salamander, the Hot Turkey Mess (I mean Sandwich):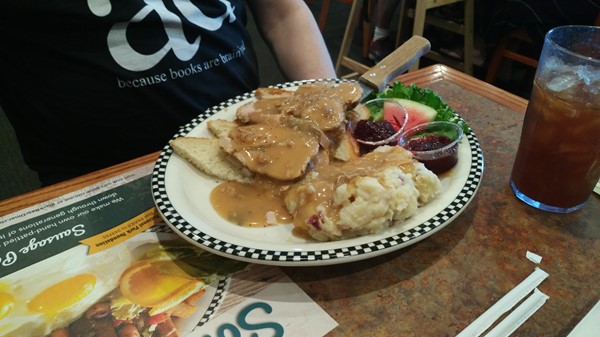 DancingBear got the Turkey Sandwich with avocado and cranberry: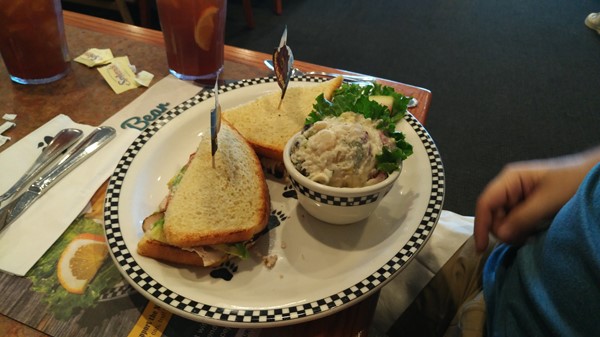 Stocked up at the liquor store for the week and beyond, then headed to the WorldMark Las Vegas Boulevard to see if our room was ready – it only being 1pm, I was pleasantly surprised when it was available.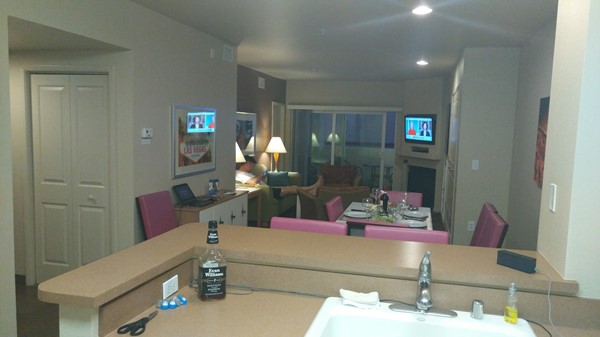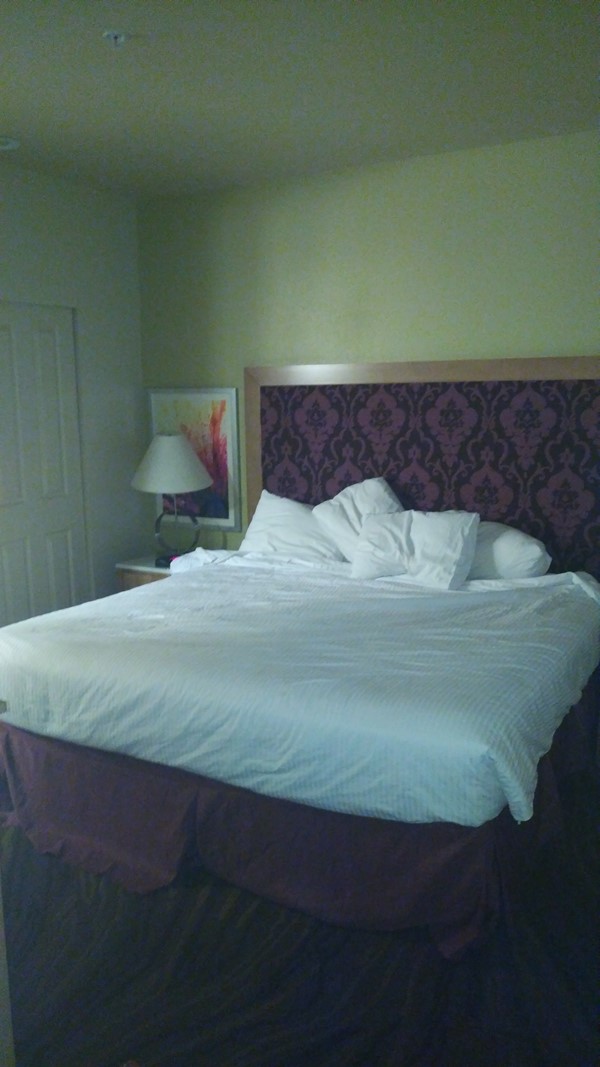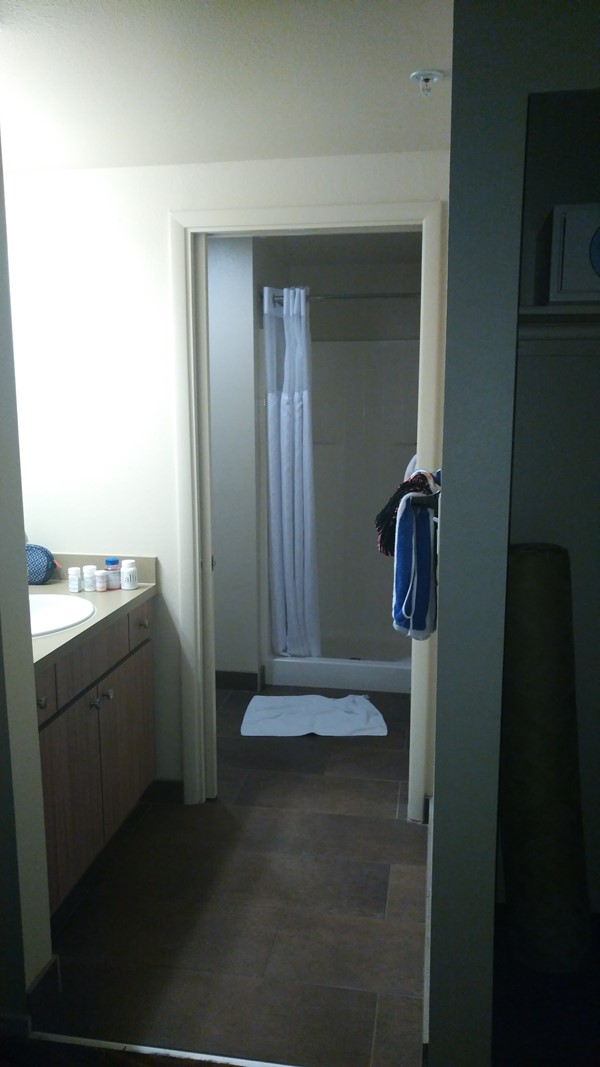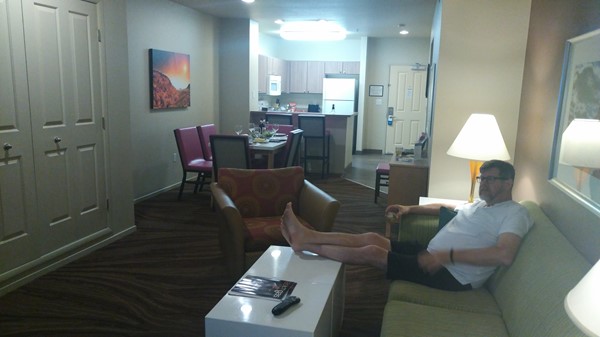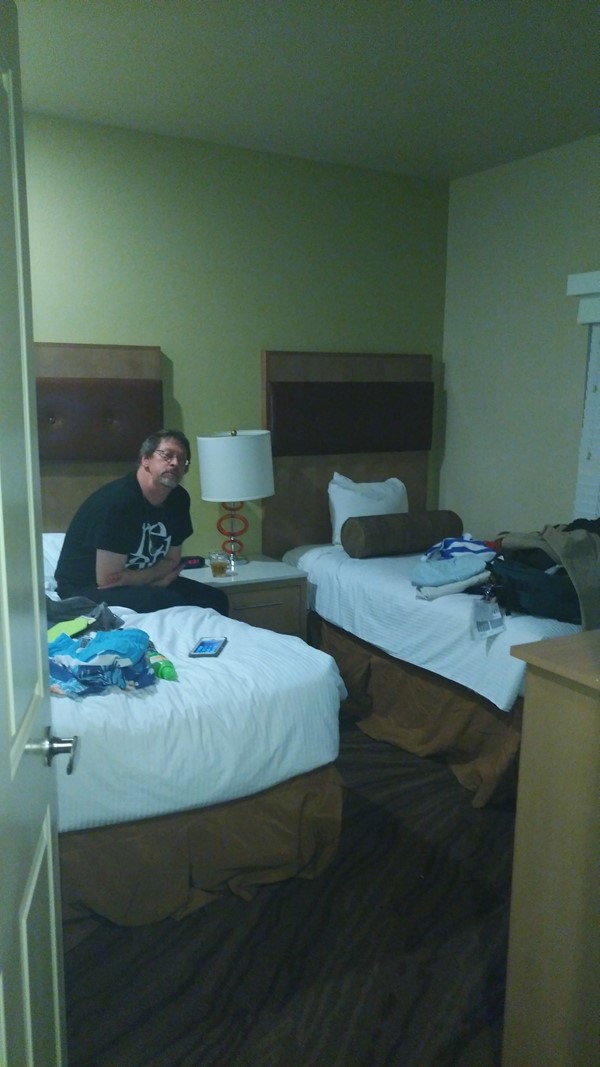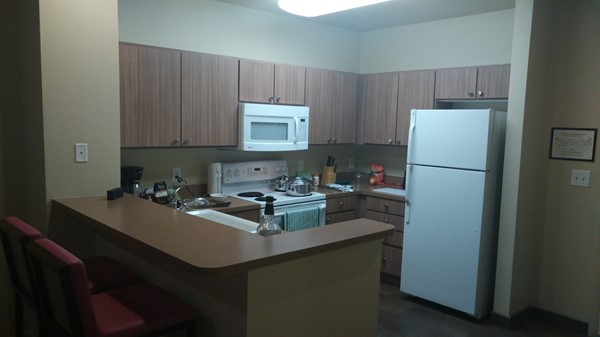 Here are lots of pool shots which is where we headed after stocking the fridge: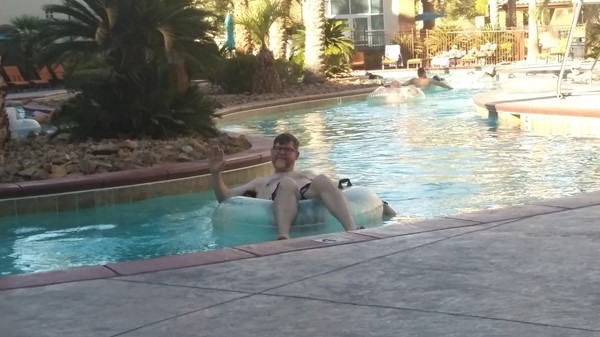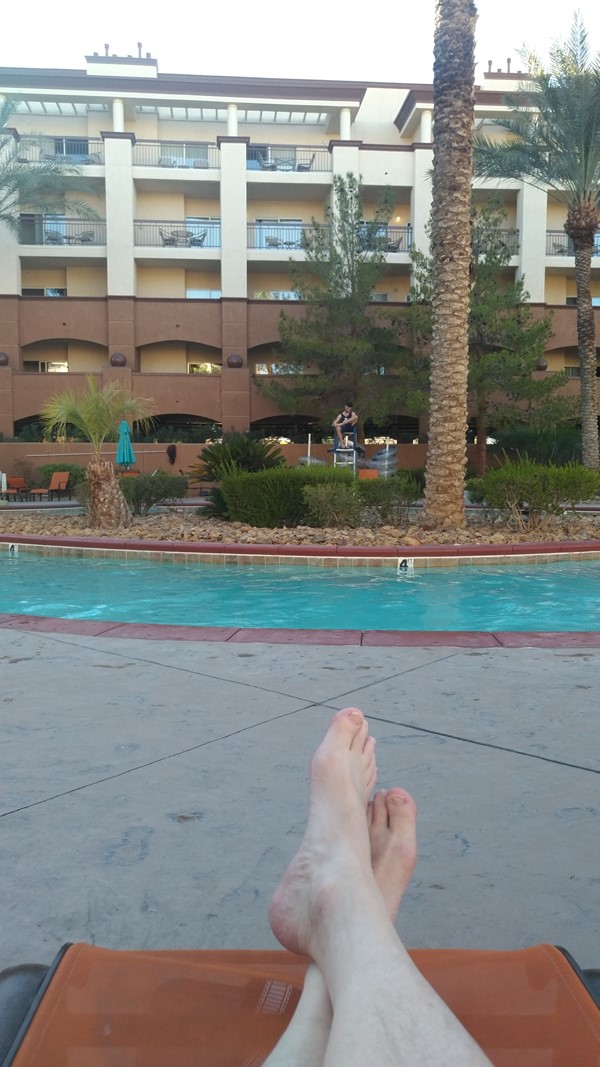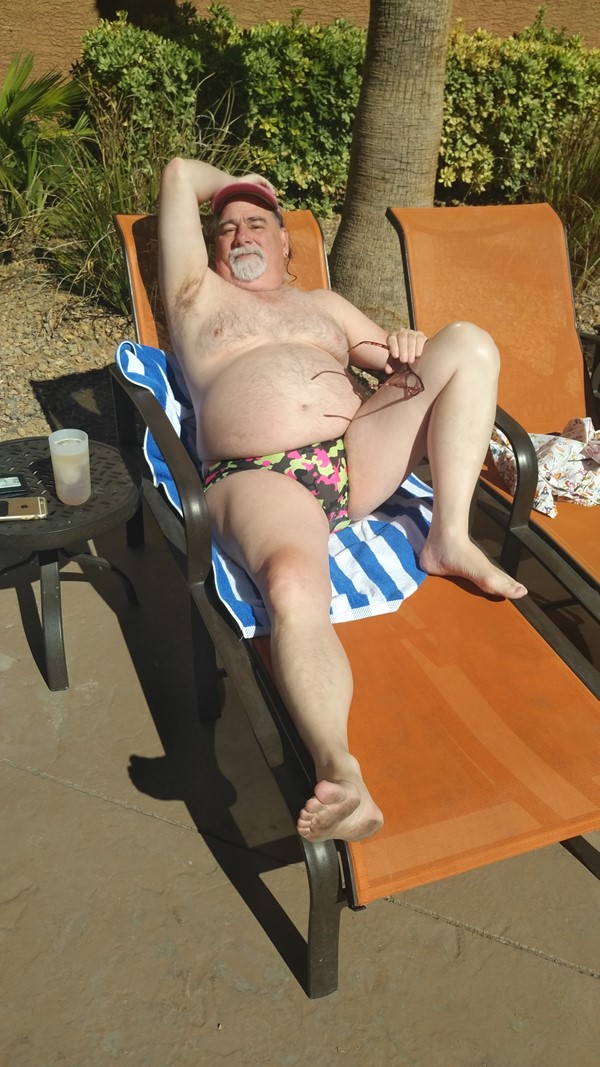 Salamander didn't spend much time poolside as he prefers to go to the strip to watch people. Fortunately, he tends to make it back home in time for food, which tonight, DancingBear is making Chicken Marsala from scratch: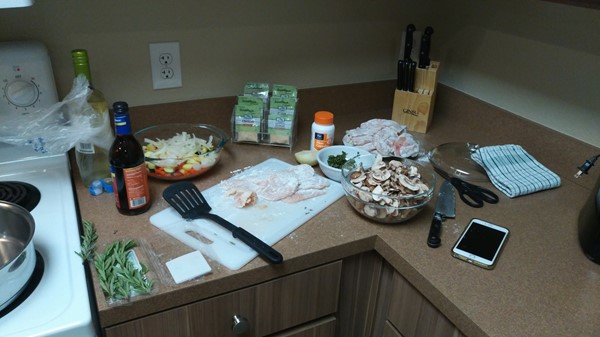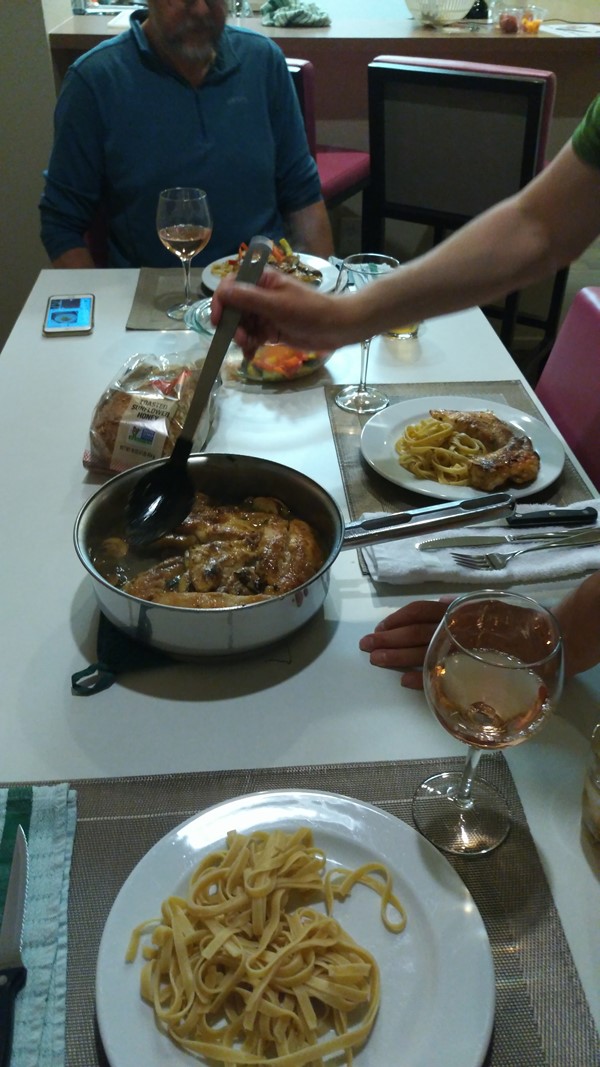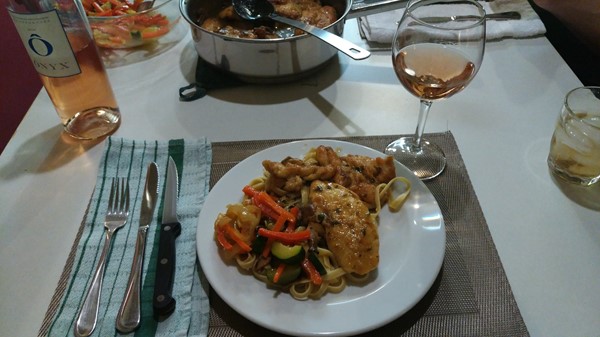 We eat well while we are on the road – this is breakfast the next morning: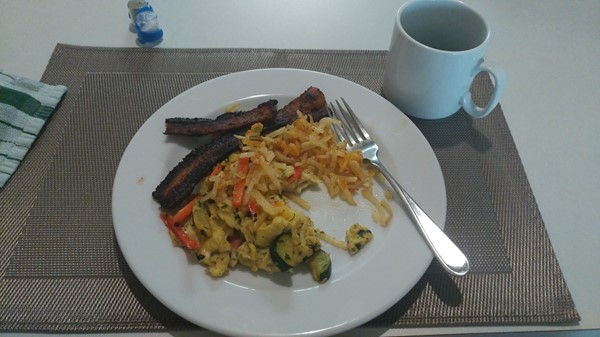 Sadly, I'd eaten half before I got the camera out. Even our lunch outs are fun…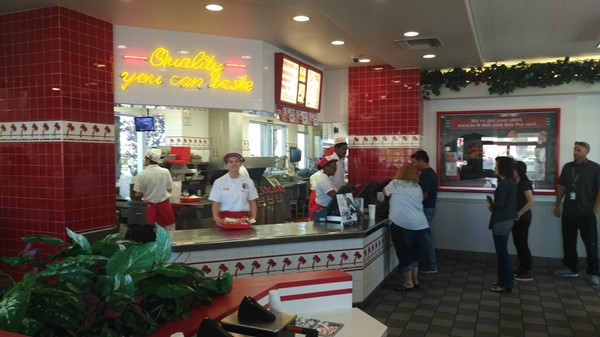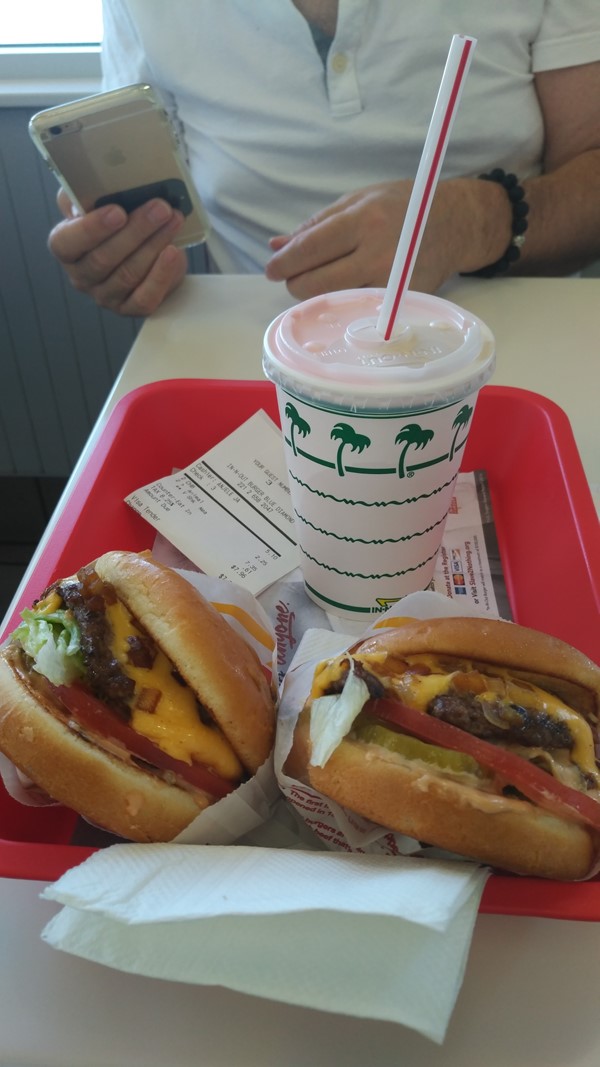 Tuesday was errand day. DancingBear needed sandals, but ended up with sandals, tennis shoes, and a new jumper. I was shopping for cheap cloth napkins since the unit didn't come with an, and I forgot to pack mine. Almost bought this: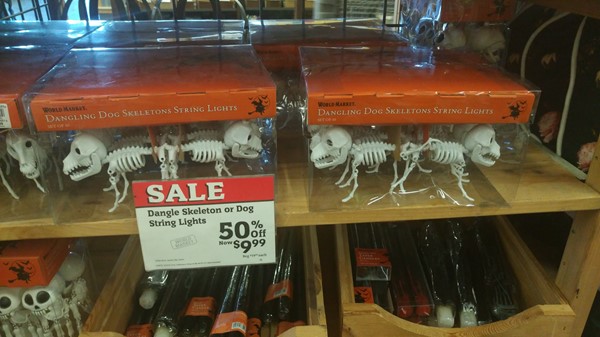 Tonight, we are having guests for dinner. The Colonels are in town from Kentucky, which is why we are here this particular week – got the table set up for the five of us: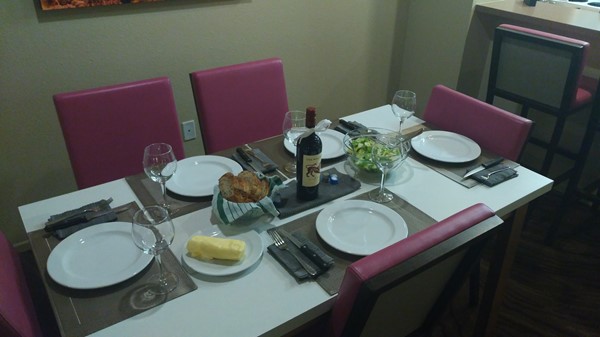 Tonight's dinner: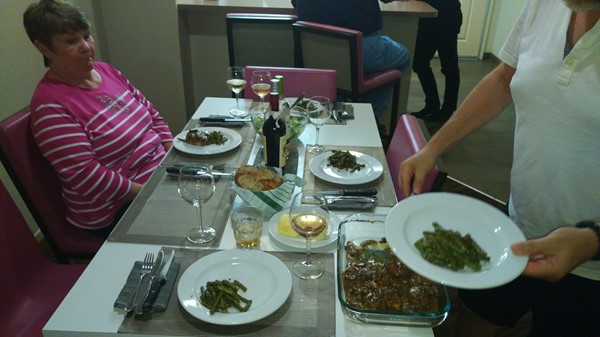 Our final day in Vegas, Salamander went back to the strip and DancingBear and I headed to Red Rock Canyon National Conversation Area, not far from Vegas. He even had his National Parks pass with him!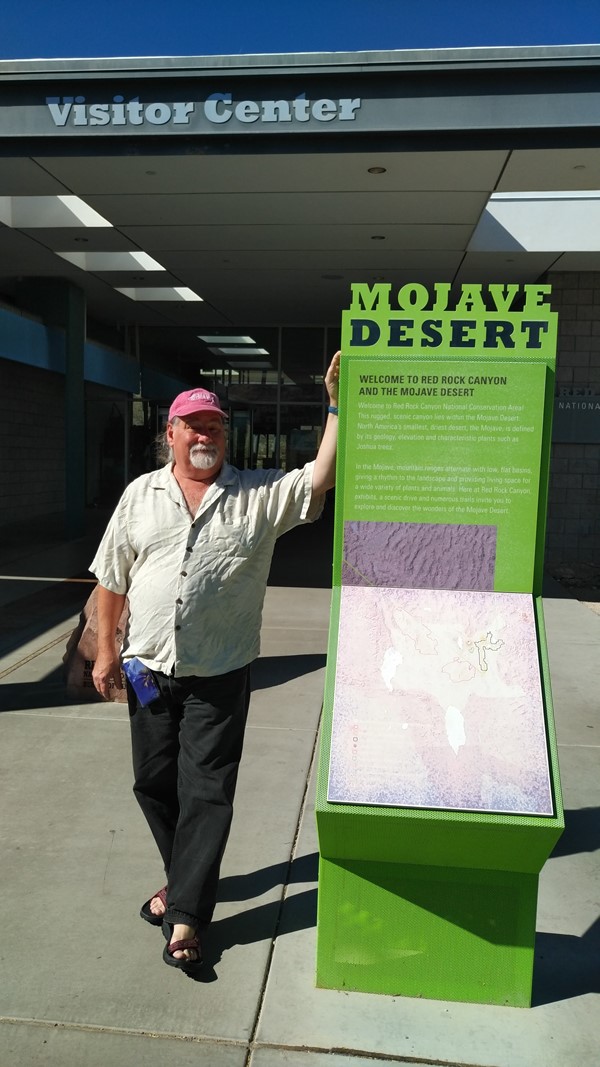 I didn't get the picture stitched together very well, but you get the point: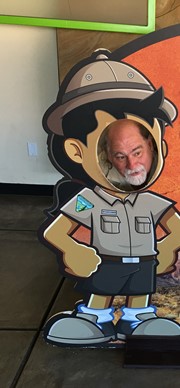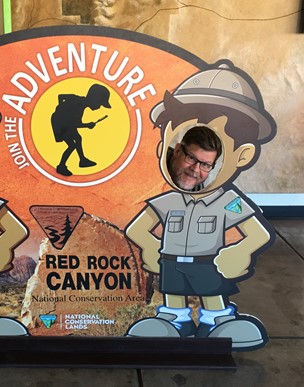 This park is just a beautiful drive….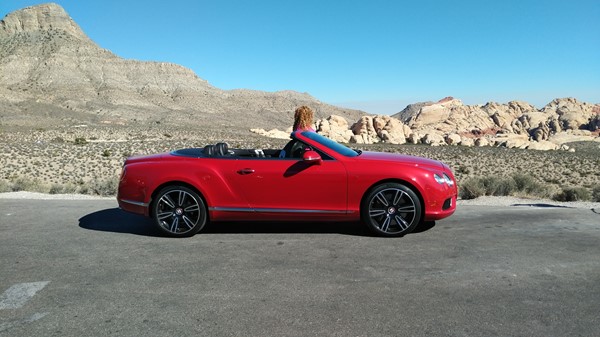 Yes, that's a Bentley ragtop.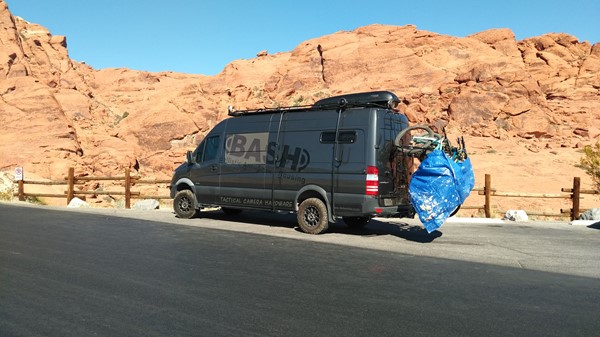 A four-wheel-drive Mercedes Sprinter: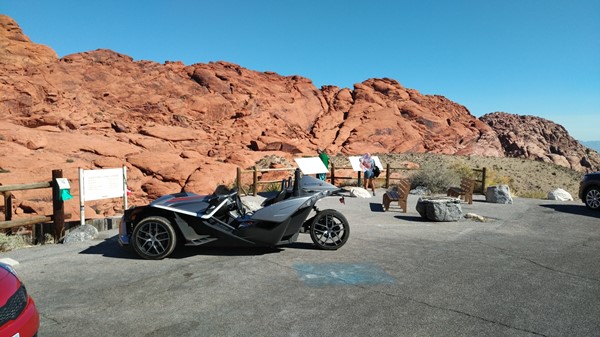 And a Polaris Slingshot: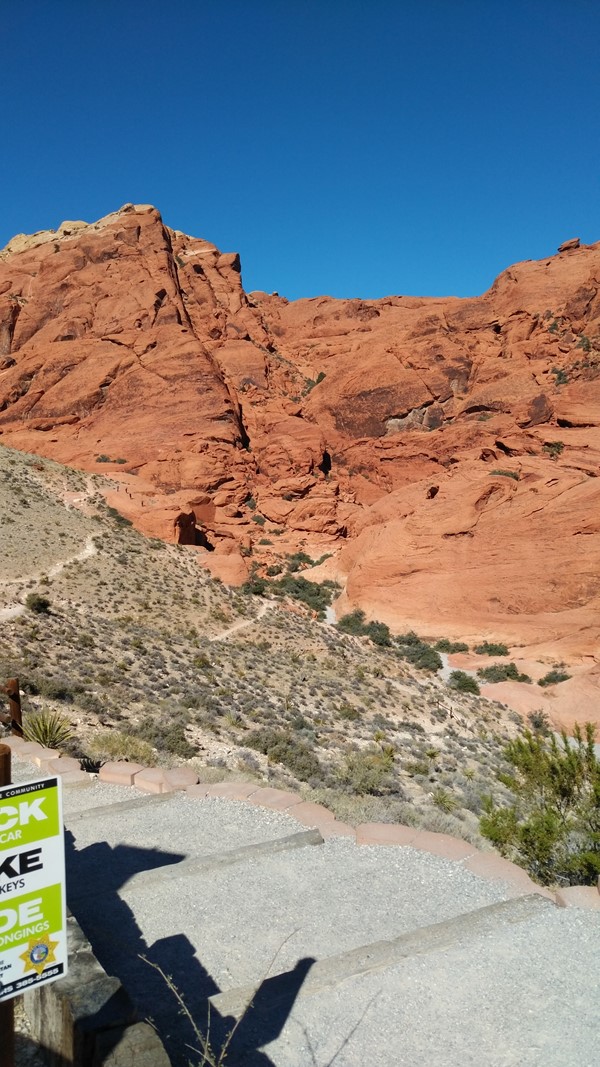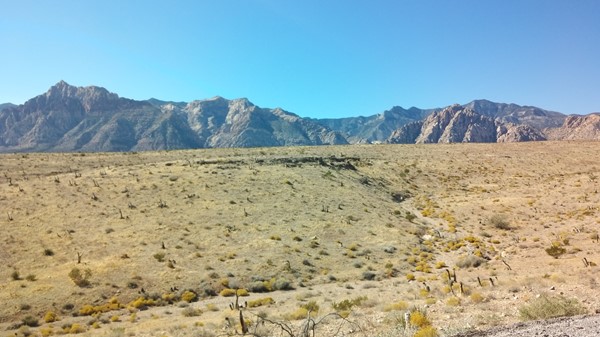 And you can even get a Nevada plate featuring Red Rock Canyon…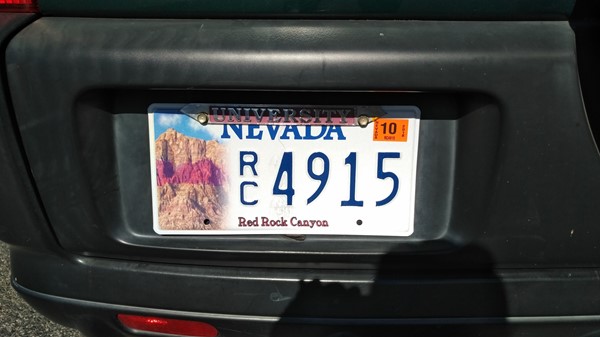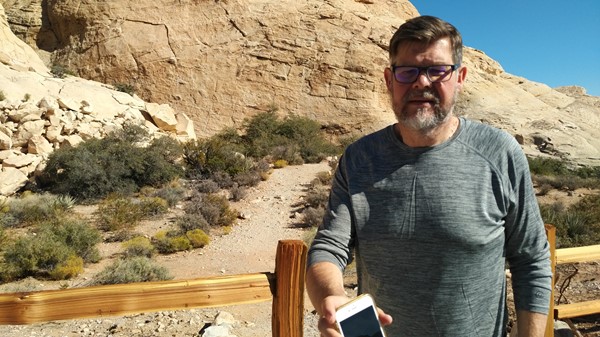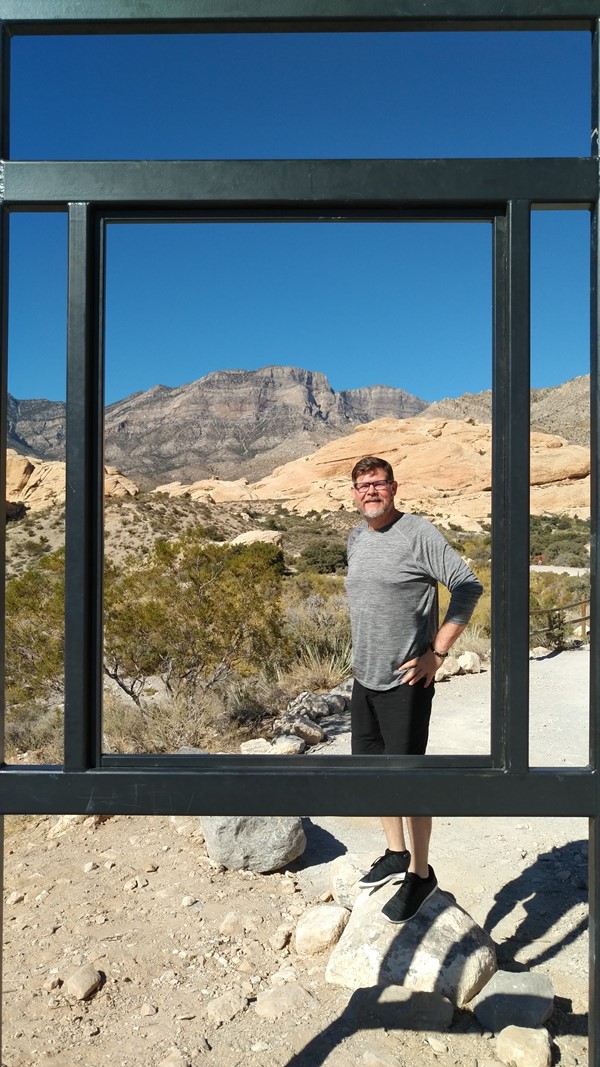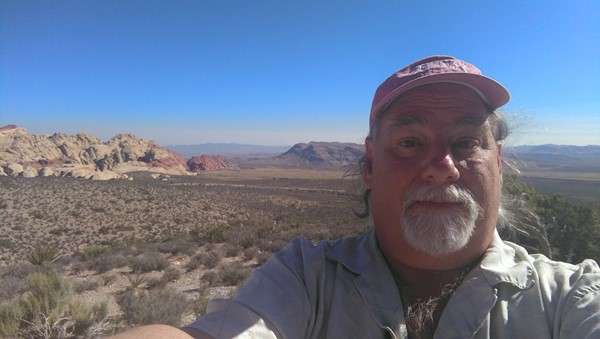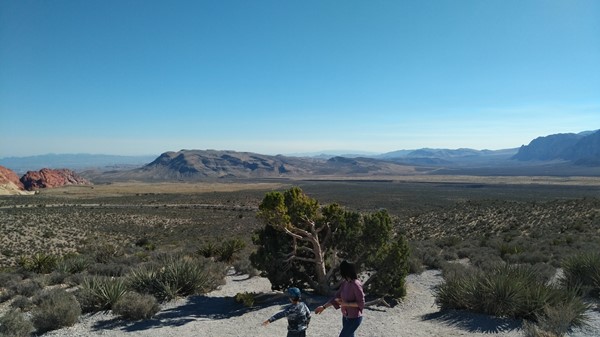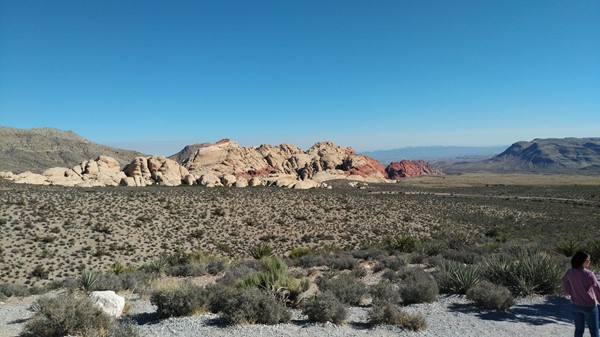 After all the activity, it was lunch time.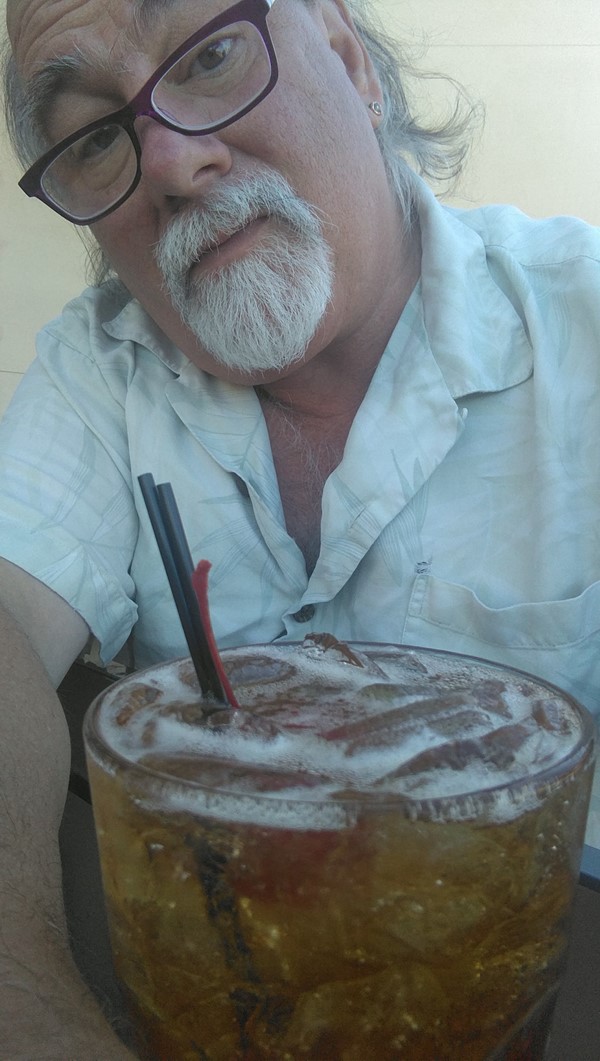 Not the best lunch food or service wise, so I'd avoid John Cutter. ONE waitress for the entire inside and outside.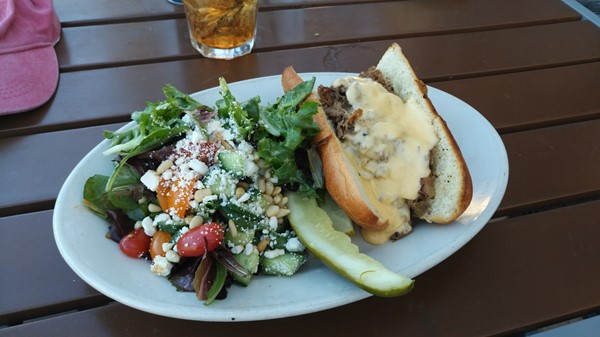 Both DancingBear's wrap and my ½ Philly Cheese Steak came with a side salad – which we boxed and took home for dinner.
And our sunset from the walkway to our unit: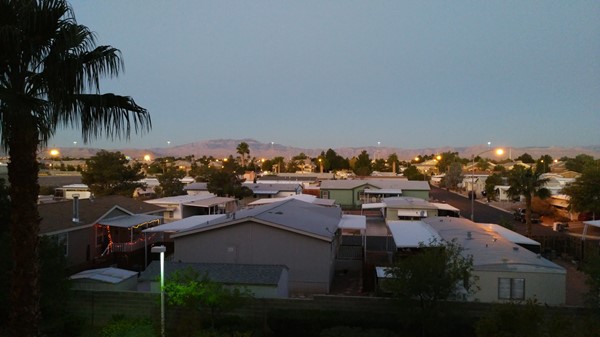 And said dinner: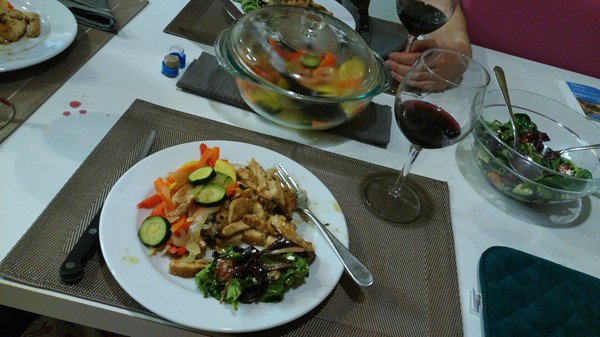 Not bad for leftovers!
Another early morning finds us back at the airport – at the lounge partner I didn't know about before this trip, and what a lounge it is!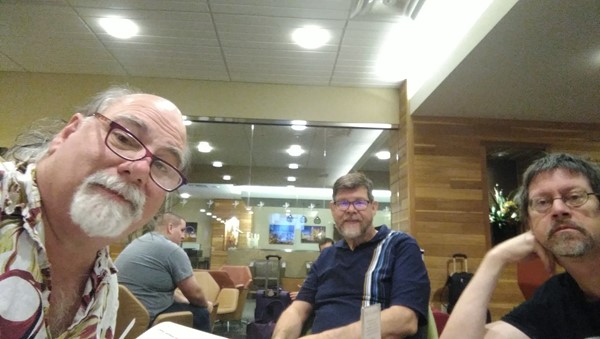 Yep, it's morning, no one is quite awake.
At least I got into Premium for the ride home, DancingBear missed it by one row, and Salamander was almost back by the bathrooms. Maybe I should link are reservations next time to see if I can get up all better seats.
Home to work a five-day shift – a rarity.
[225.0]