I always post (OK, slightly) happy, happy, stories of lounges and upgrades, but often as not, it's merely the lounge for some "pre-func" and getting trapped behind the curtain on a completely full plane (or planes). In this case, it was a mileage redemption ticket with two back-to-back red-eye flights.
Snow is predicted, and Alaska has already cancelled 30+ flights out of Sea-Tac on Saturday (after working the day).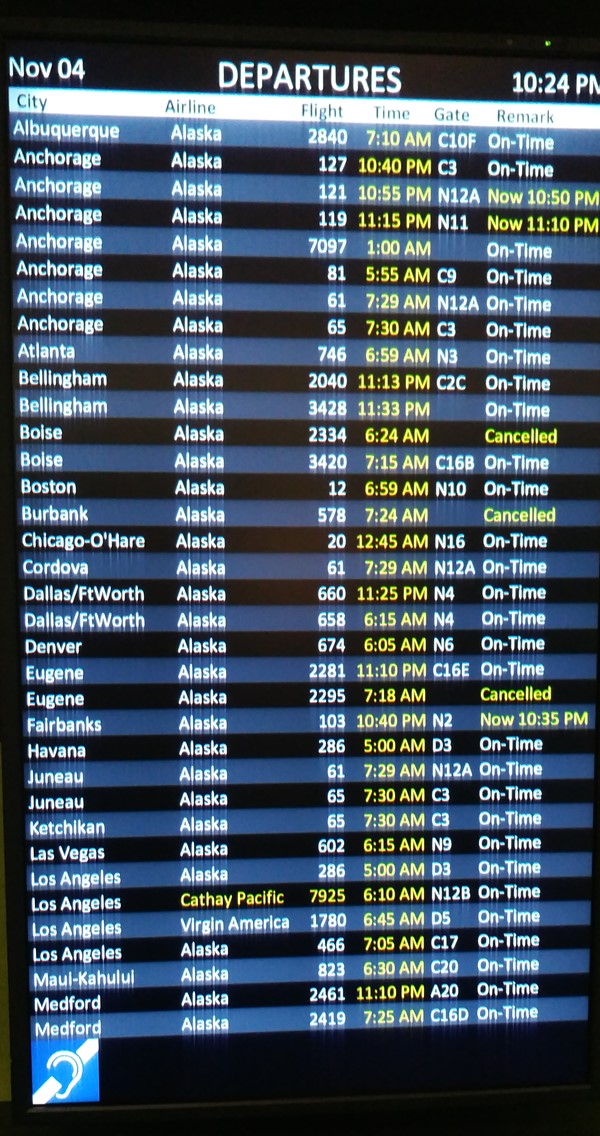 I'm sort of amazed that even travelling on American Airlines on a ticket booked nine months ago, my current Alaska MVPGold75K status shows up: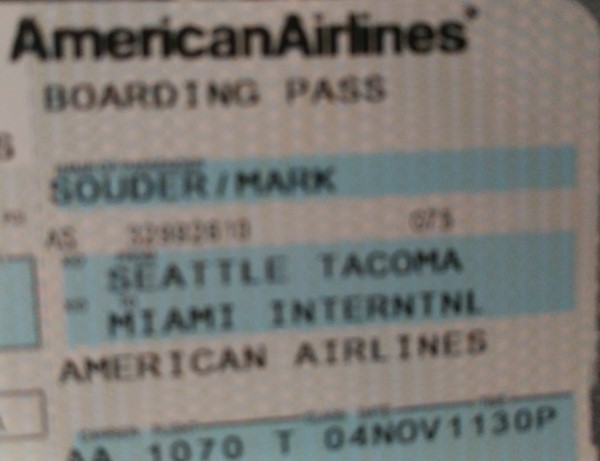 I love the fact that the photo is so blurry that I don't have to blur out my frequent flyer number!
It looks good in the picture…but then the rest of the row filled up: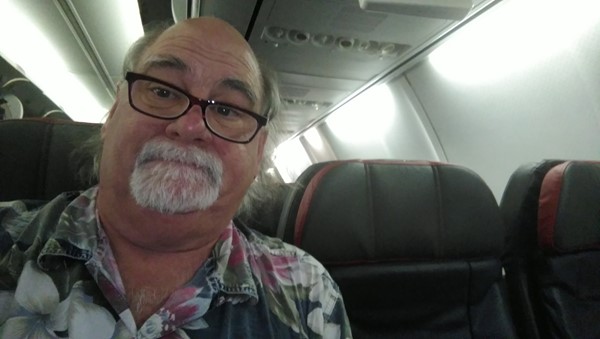 And off I go on the red-eye to Miami – where I experienced Daylight Savings Time in the air!
Maybe got an hour or two of sleep, but this is where I really got the sleep: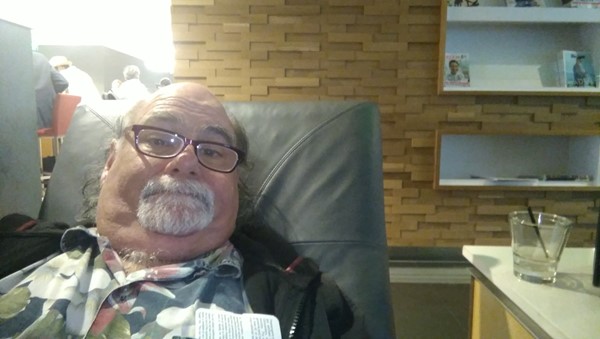 In the recliner at the Admirals Club in Miami (best $295 a year I spend, right up there with Amazon Prime). It being an international gateway, there are even showers (besides the free food and booze):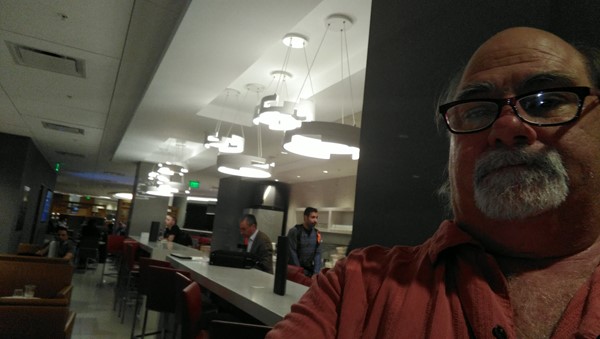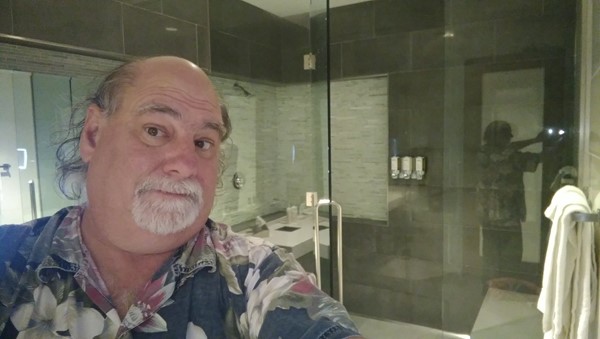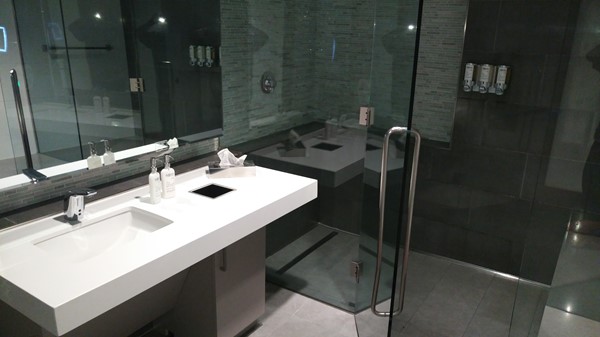 Sadly, the shower room wasn't equipped with an "amenity kit" – you know, things like a razor, toothpaste and brush, but I'd packed a fresh shirt and socks in my laptop bag, which I needed (like a run-on sentence) on the next, also full flight, a mere 13 HOURS later: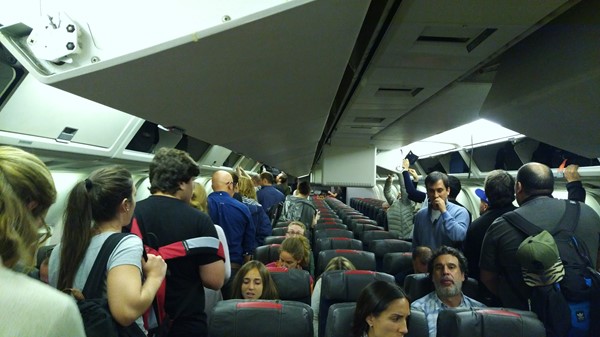 This is a 767-300, which the business class section has been upgraded, and there is Main Cabin Extra (where I am), but it's not been gutted and redone. I just realized I have a picture of Justin, who I saw on leg one of the trip, and chatted up in line for leg two. Seated, in G, with glassed.
Here is what they call "power at the seat" (and only available in Business and Main Cabin Plus). Sorry, I forgot my cigarette lighter adapter!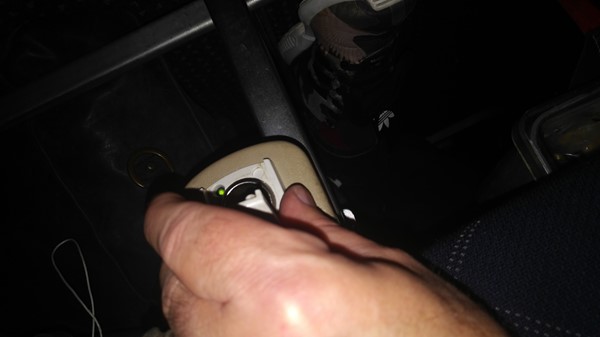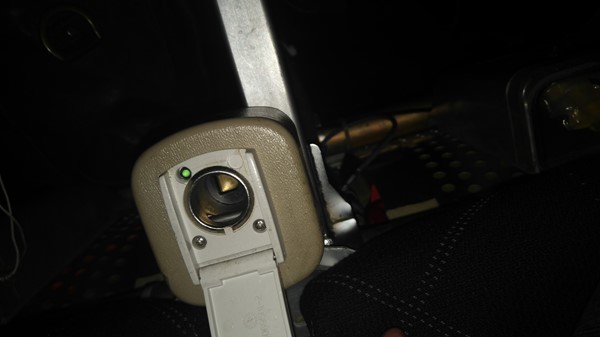 Seriously, on a plane, where a kid can put his wet orange juice-laden finger in the socket? In Main Cabin Extra (where I was), there were AT LEAST nine children (one of them hacking up phlegm and kicking the back of my seat until he passed out – or was that me).
My review of this particular American Airlines 767-300 is:
Useless power jack, thanks for trying
Reading lights for the entire plane not functioning
No working flight attendant call button
No audio to go with the overhead video that they reset twice
You had hot food for "dinner" and an interesting "breakfast"
There was free wine and beer
So much for getting any work/reading done. I couldn't even really see my meal: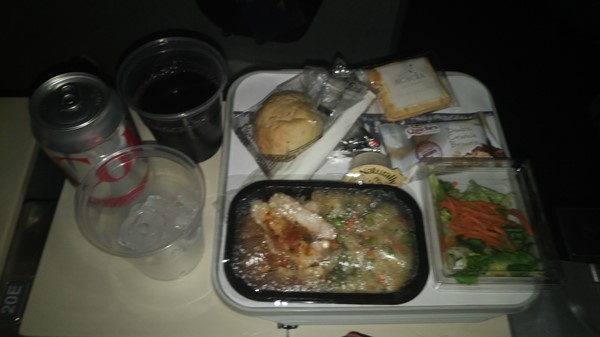 I should have keep the phones light on, so I could see to cut the "chicken". They didn't even turn up the house lights since it was a red-eye flight. But it's free "food" and "light" booze in the back, with extra legroom (which goes away for Alaska premium flyers for American Airline awards [and regular bookings] after January one).
There is an "odd" upside…I couldn't read or watch TV, so, on an eight-hour flight, I actually got a couple of hours of sleep – which I usually don't do on planes (too much stimuli).
Hello, Montevideo!
When I booked the hotel transfer, I didn't realize how important the $7USD upcharge would be ($45USD rather than $37), to ride into town in a C-Class Benz. I needed it.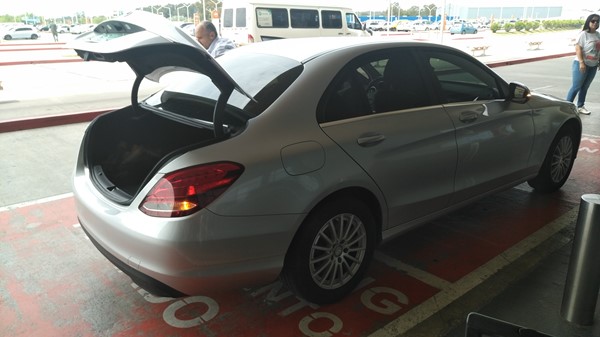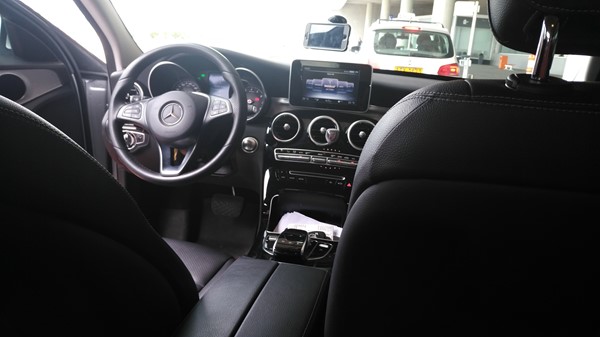 My driver (Gonzalo, from bybremises.com) was a little tardy, but that allowed me to stuff my hoodie and two liters of bourbon from duty free in my checked bag. The flight was late, and I was one of the first off the plane so I was a tad worried, even though they'd sent me a confirmation, with his picture, and a reminder the day before I arrived. Kudos to Gonzalo for chatting me up, in enough English, to inquire if it was my first time (to Montevideo – and yes, but it was only four hours off a cruise ship) and if he should take the scenic route along the coast and the Rambla (Republic of Mexico) neighborhood, which bordering the sea, reminded me of the Malecón in Havana, Cuba – but being the very wealthy suburbs rather than in the city center.
Got to the hotel reasonably sober, but way too early for check-in.
Stored the bags and headed out for lunch.
To be continued.
[? ? ?]