I should mention that our hotel rate includes breakfast – and it's not a bad breakfast: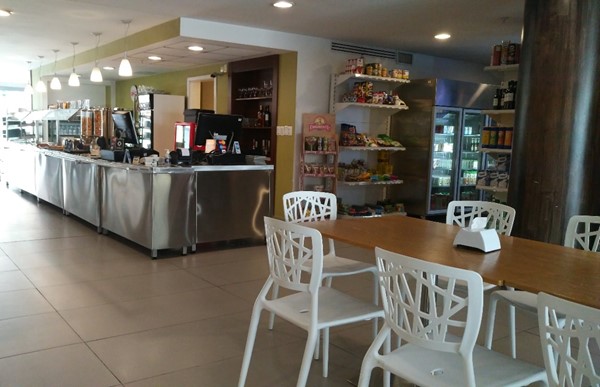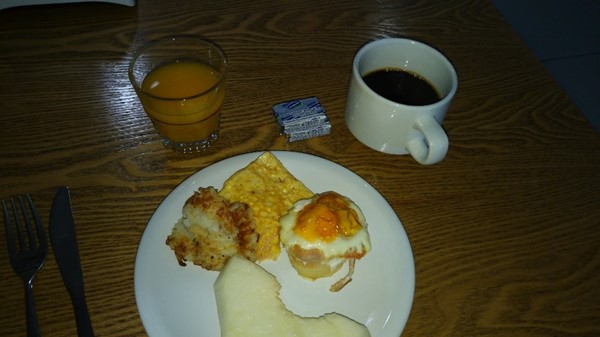 And, as it turns out, there is also a convenience store – and since they use the restaurant's credit card machine, so it's 22% off snacks, sodas, etc. The ice (Helio in Spanish, pronounced Yellow), they will give you for free.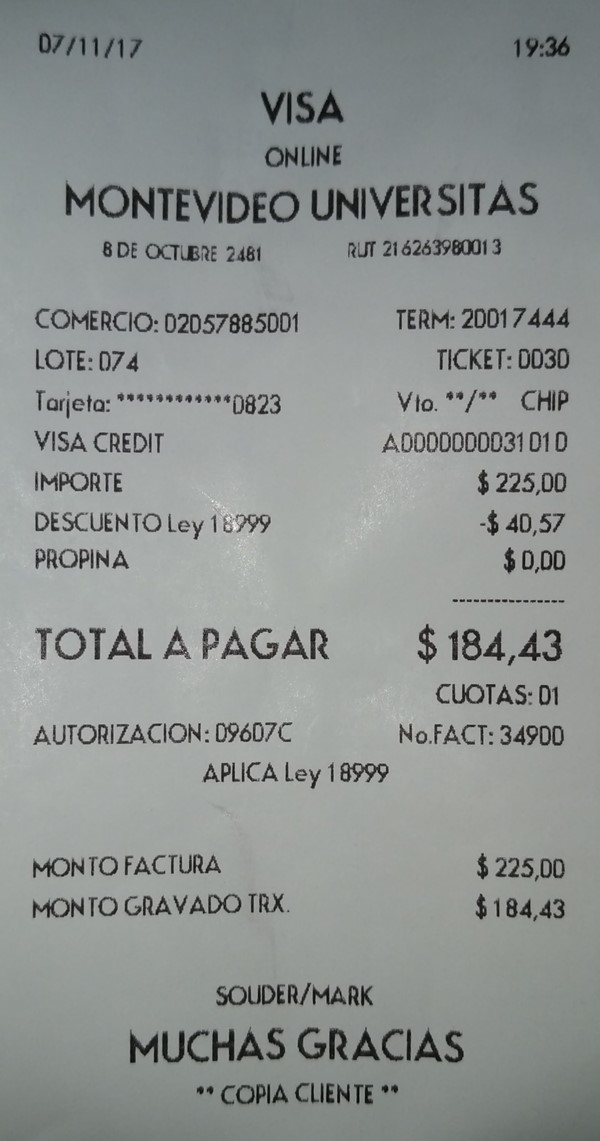 Wednesday in Montevideo – another day, another adventure. Calgon, bring me an Uber. And off we go…with Rache providing most of the commentary, and me adding my [ ] comments and pictures.
First of all, I use Uber. Call me cheap, but getting across this city of 1.3 million folk for less than $6.00 instead of 3,4, even 5 times that amount via cab, I can somewhat justify providing the Uber drivers something instead of nothing. Having the Skyroam Personal Wi-Fi device [$8 a day, plus hardware – and it's more reliable than my 2G free T-Mobile connection] makes accessing the Uber app just as easy as in the States.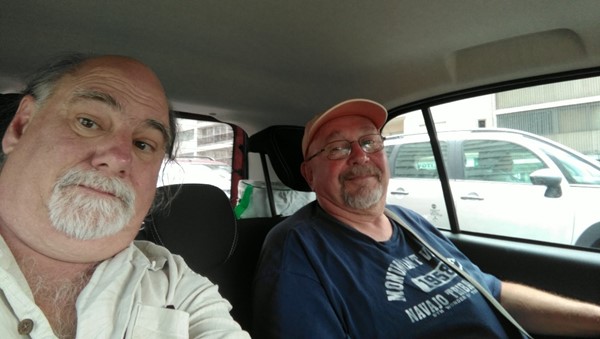 Markie's and my first stop was the Castillo Pittamiglio. The castle was designed by a guy who was an architect and alchemist. The visual reflects both. Alas, the tour wasn't until 5 PM so we just saw the exterior and the entrance.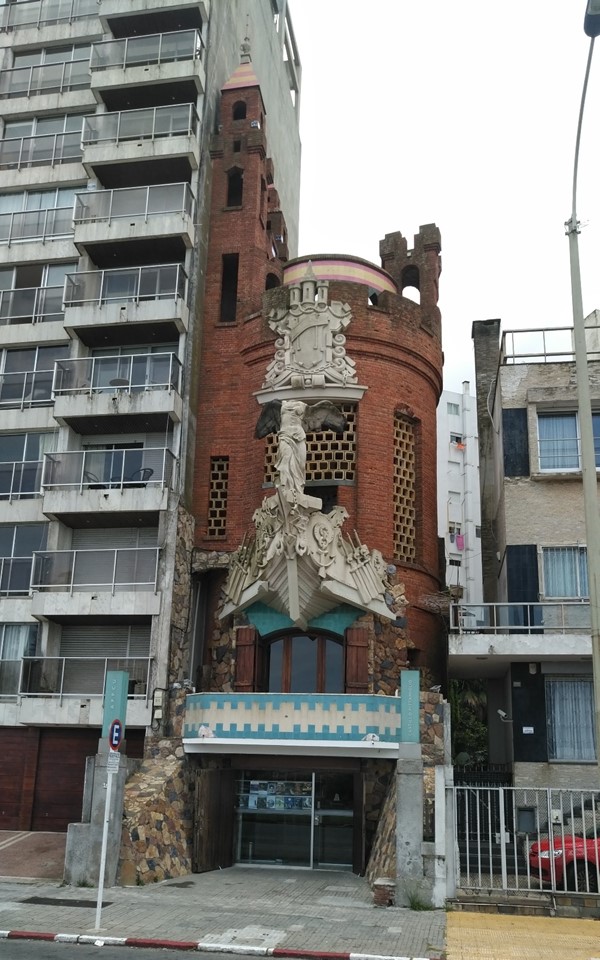 We opted to walk on the Rambla for a while but a squall (no, a SQUALL!!) sent us to shelter.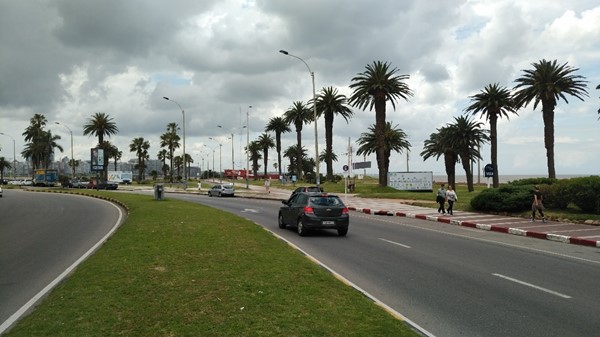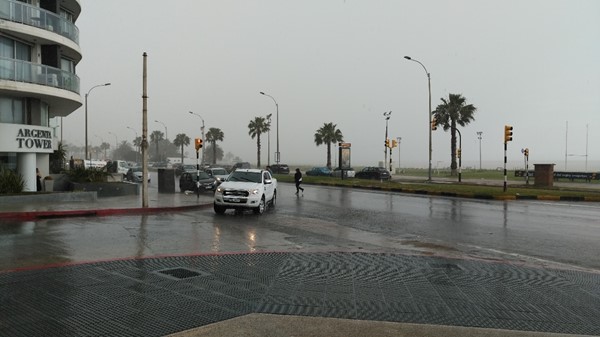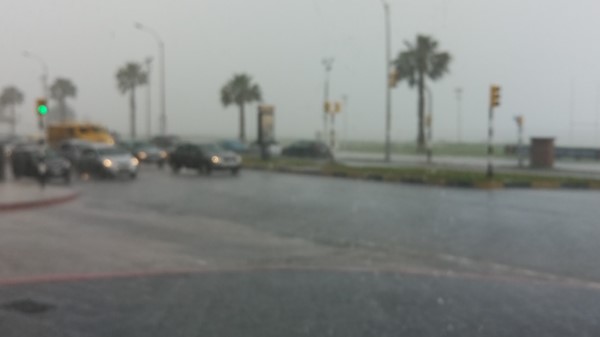 We summoned a driver and he delivered us to Mercado del Puerto. About the only thing that stands serve there is meat and more meat. This place I had seen on Anthony Bourdain and we found the "Estancia del Puerto," stall, and basically sat where Bourdain sat.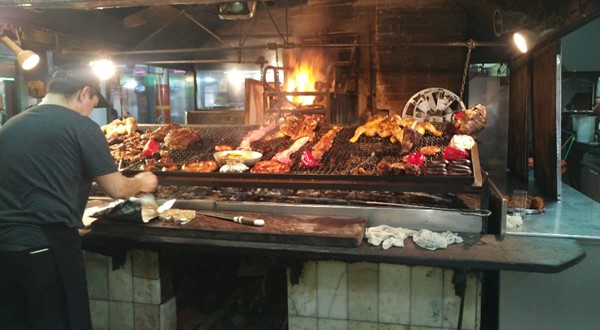 We opted for the BBQ for two and included beef, pork, lamb, and chicken, plus blood sausage, white sausage, kidney, sweetbreads, intestines, and perhaps more. Instead of a platter, a metal pan is filled with hot embers, then a metal top piled with meat is placed on top. Everything stays hot.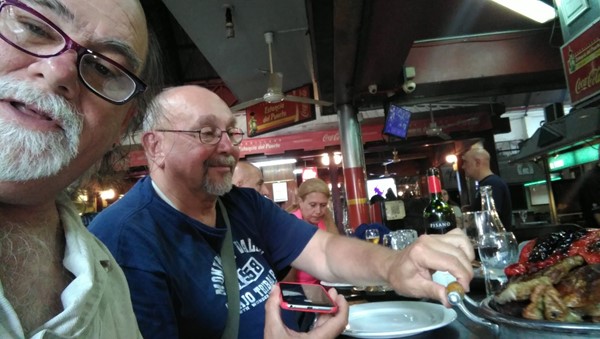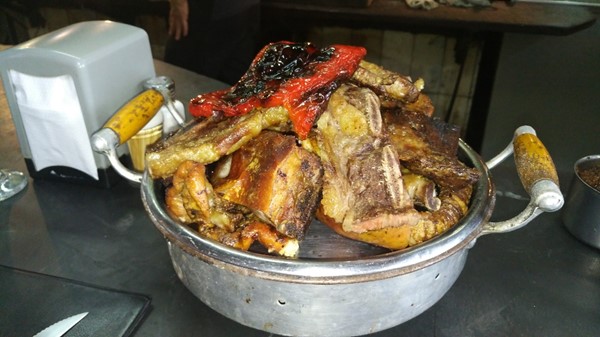 We chose a Tannat and mineral water to wash things down.
The BBQ for 2 could easily feed 3 or 4 and what we left behind certainly reflects that. This meat event is high on things to do in Montevideo, but I must tell you, it's more about quantity rather than quality. Bodega Bouza focuses on quality. I'm glad we did it. [We also spent a little bit of time looking at the half dozen shops that sold tourist goods rather than hunks of grilled meat.]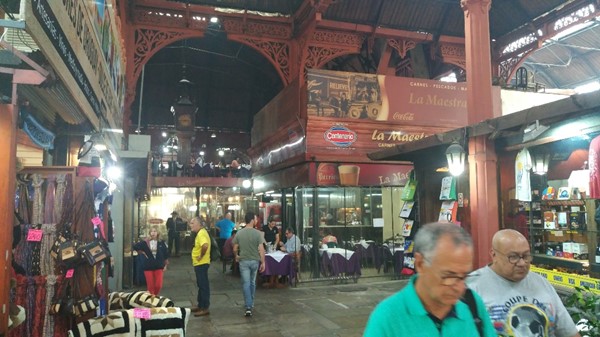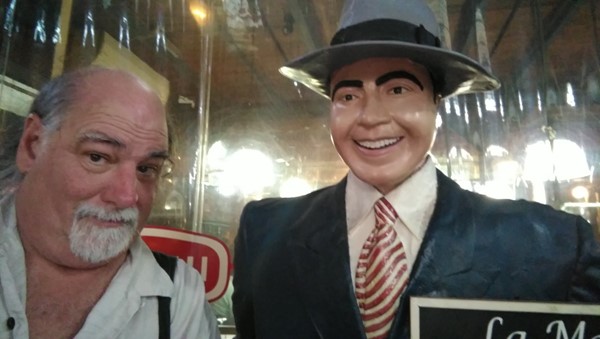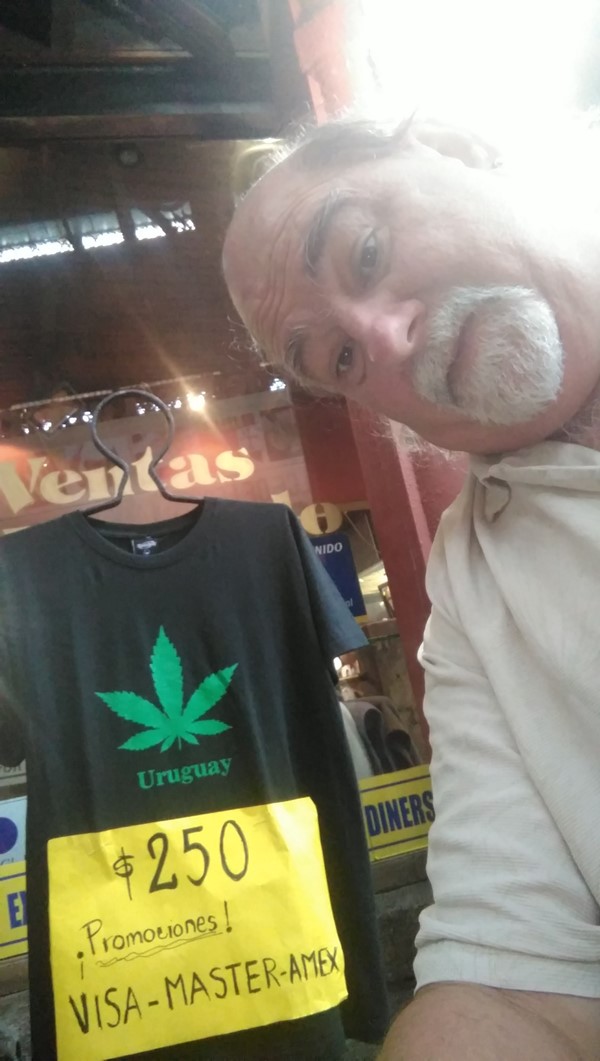 The rains had stopped and so had our energy. We summoned a ride to the hotel for a needed nap before our concert [and a little deck time with chairs I liberated from the supply closet and cocktails].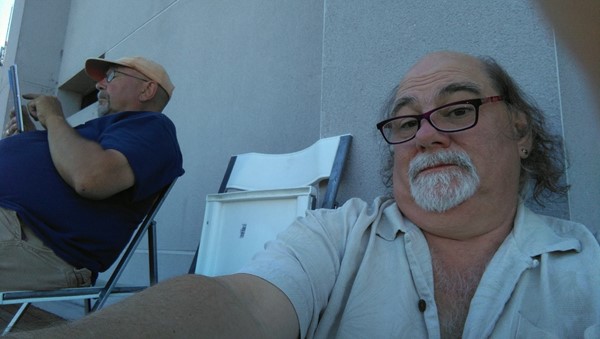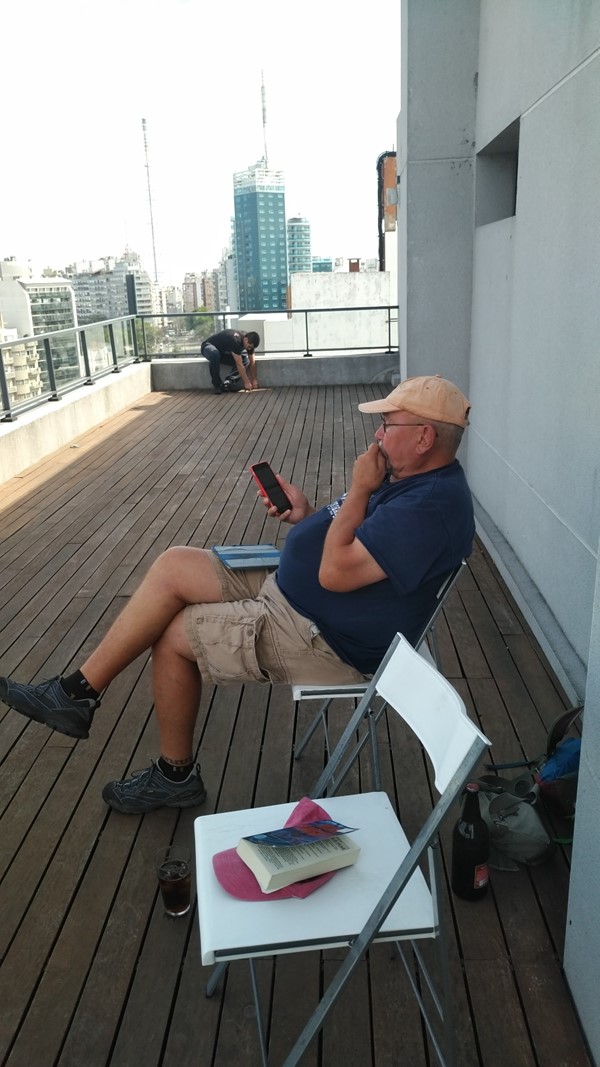 Prior to the concert, Markie and stopped in at Cerveza Patagonia, an Argentinian company with several locations. The server there was so into beer and gave me the name and address of a craft brewer here in Montevideo. I'll perhaps check it out today or tomorrow. The kid was really into beer and he was delighted with the North Jetty stickers I gave him. He immediately stuck one to his phone. Lots of enthusiasm and definitely an IPA fan. It would be fun to get him up to North Jetty Brewing. [And I love the repurposed kegs into bar stools and the Seattle-based Elysian posters in the bathroom.]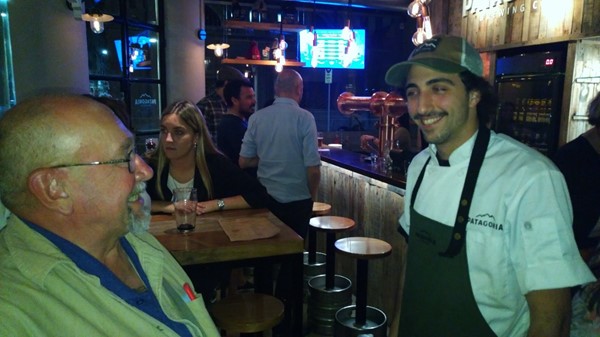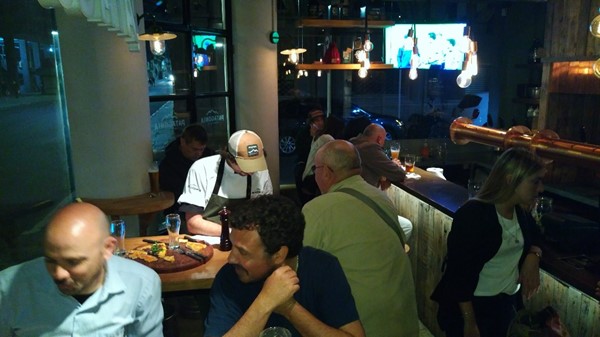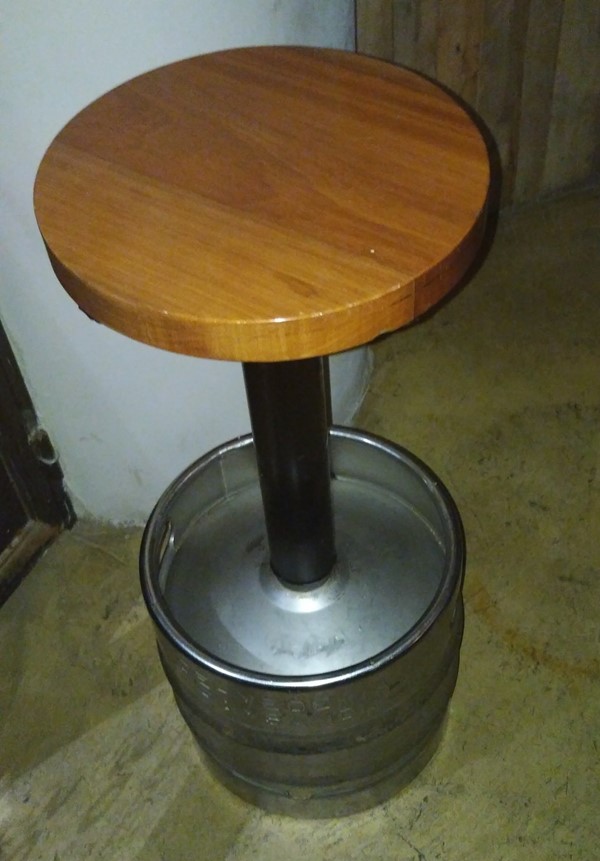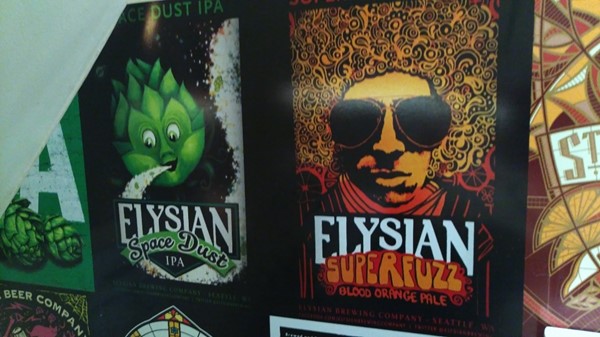 Teatro Solis opened in 1856. The interior is amazing. Tiers of boxes and fabulous seats throughout. Mario Laginha and Pedro Burmester, a piano duo, dazzled with technicality and artistry, if not always jazz. Still, it was a great event.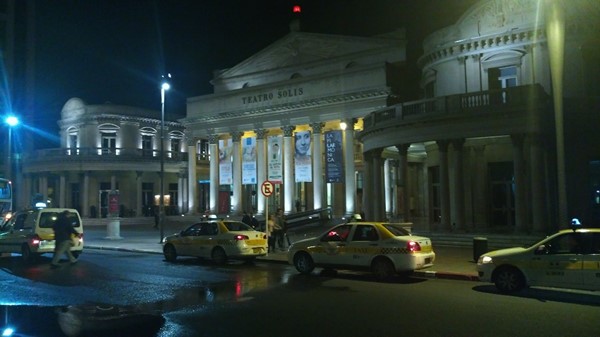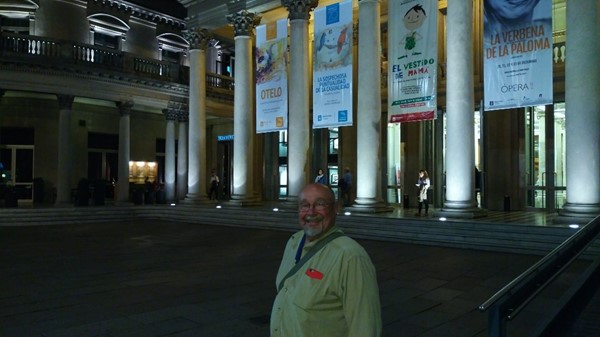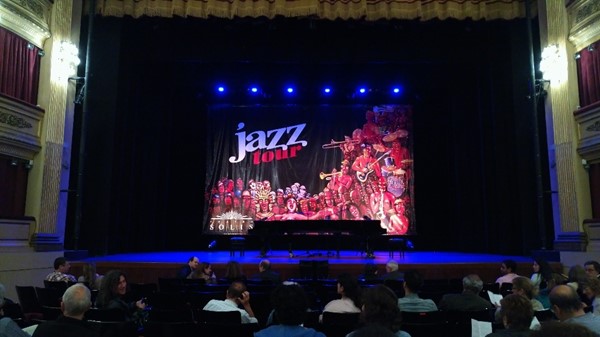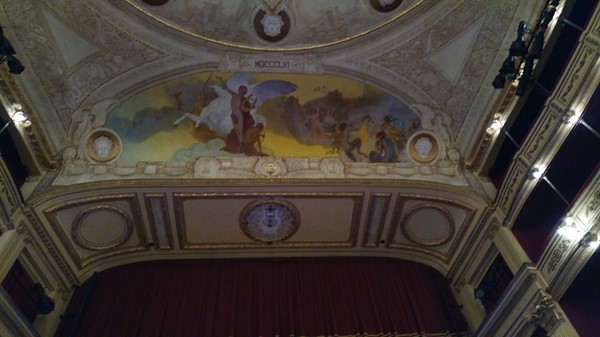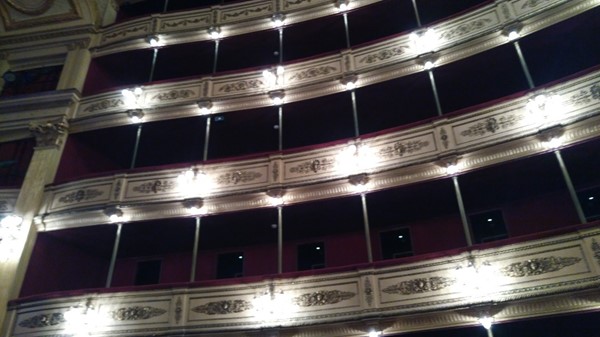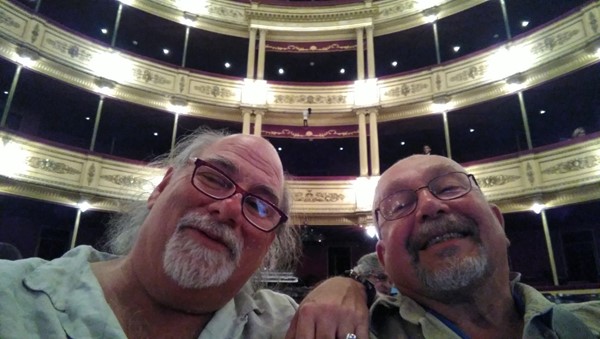 Our lunch was fading, so even though the concert started at 9PM, we are at 11PM looking for meal and ended up at Praga Restaurant y Café just off Plaza Indepencia. Again, we keep ordering two dishes each! Even with the bread and salmon spread as a freebie.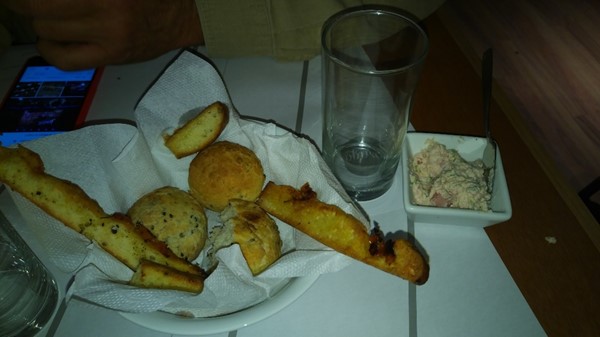 Ceviché starter for me: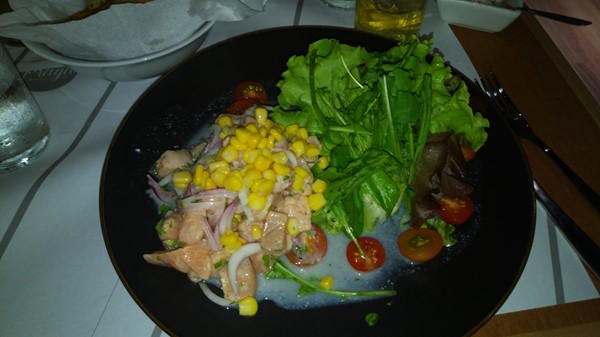 Salad starter for Rache (and he actually got a real salad this time):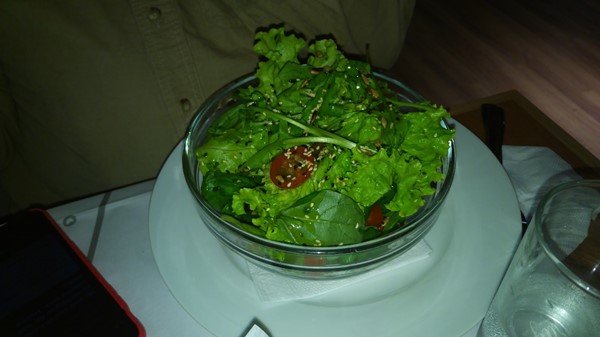 Tempura Shrimp for my main: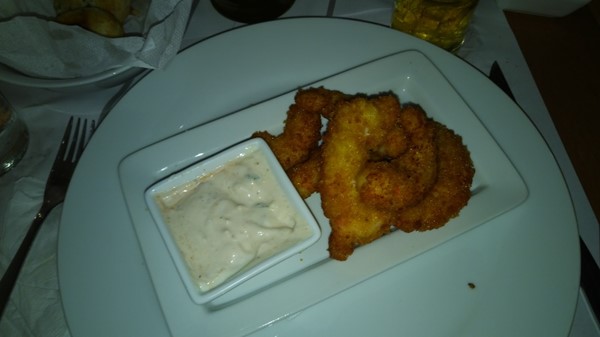 Risotto for Rache: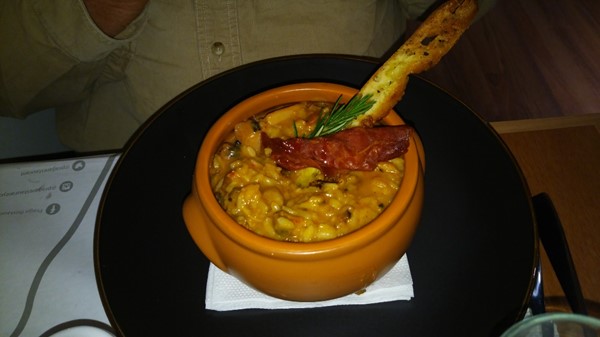 Back into an Uber, back into the beds, for tomorrow is an abbreviated last day.
[223.6]
For more than just this post, check out the whole blog at https://blog.unclemarkie.com