It's going to be a quick trip, but a friend is about to turn 60…on Thanksgiving Day. I can't be there for the holiday (I open the shop on Thanksgiving Day from 11-3), or for the party on Saturday (also working), so I thought I'd pop out for a couple of nights to hand deliver a birthday present (which I'd show you a picture of, but he might be one of those stealth blog readers and it would ruin the surprise).
I'd gotten upgraded for the return leg, but a few hours after I checked in for the outbound I got an upgrade notice for the flight to Boston. Woohoo! Rarely happens on the Boston/Seattle run since there are lots of business travelers on the route – maybe that 75K Gold status is paying dividends. The flight, booked just two weeks in advance, was $320 – and I had a $300 future flight coupon that I cashed in, so $20 for First Class roundtrip across the country.
Sadly, it's a red-eye to Boston and an early morning flight home. Headed to the airport early to have a little dinner before the flight since I'm guessing it will just be a snack even up front.
The Alaska Lounge now has their pancake machine turned on all day – and some people are fascinated by how it works: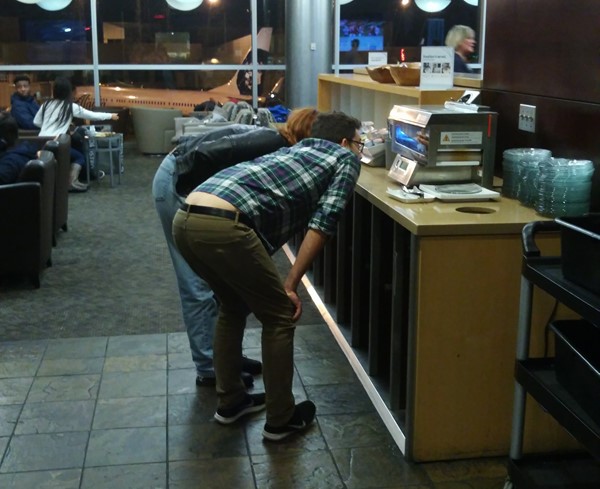 I'm not much of a pancake guy, so this was my meal in D concourse lounge: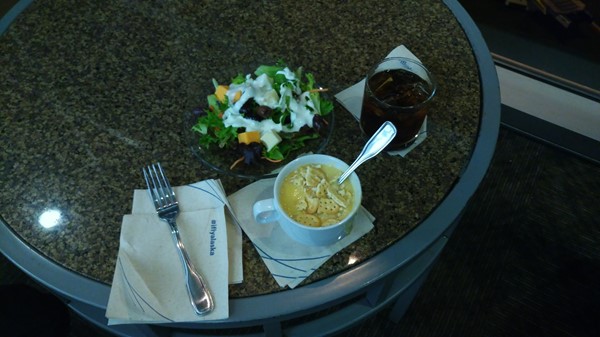 Followed by a different soup in the new C concourse lounge: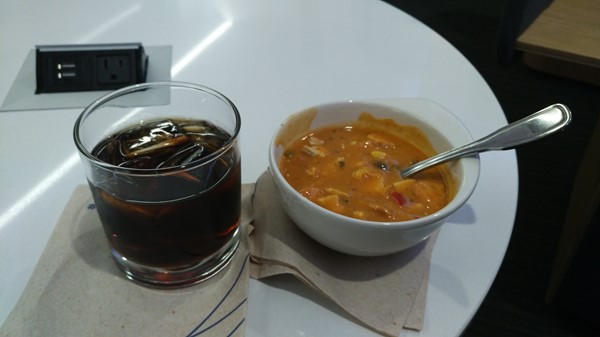 Seat 1A on the way out…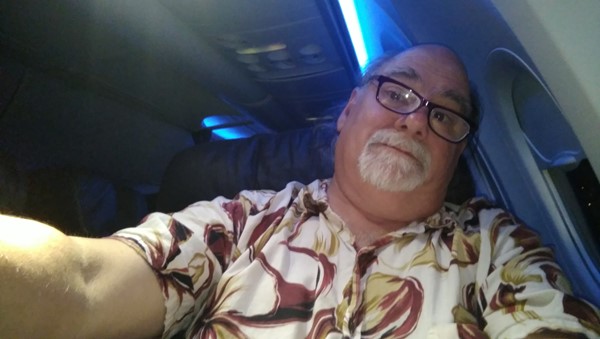 And the aforementioned snack…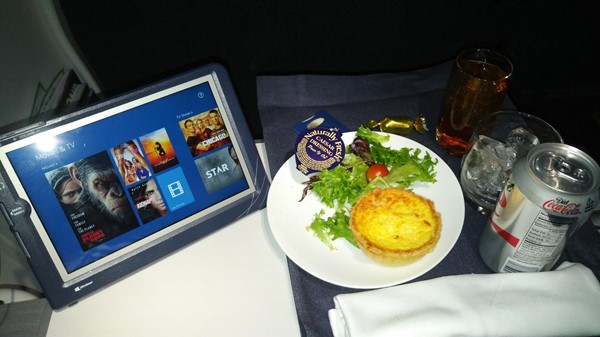 Can't overdrink on the plane because I'm picking up a rental car in Boston. Sad, I know. In retrospect, I would have done this differently.
Got to Pucci's place about 8am, and promptly went back to bed to get more than the couple of hours of sleep I got on the plane.
By the time I got up, it was time for lunch…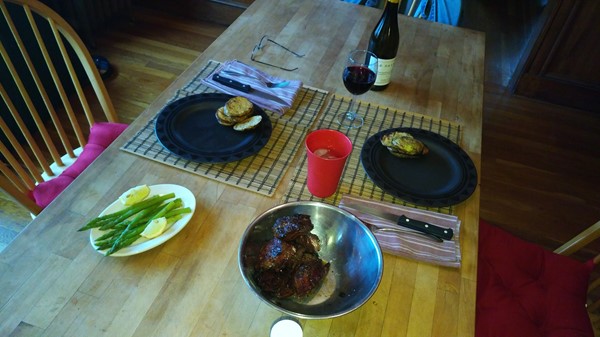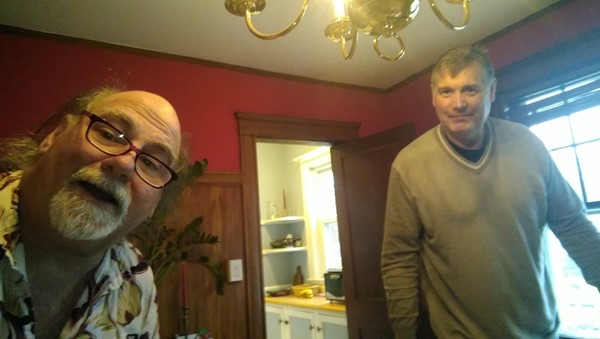 There was one convenience of having a car…a run to the liquor store for supplies. Pucci wants me to teach him my mother's recipe for Manhattans. I brought orange bitters, decent cherries, vermouth, and some of my hooch, but mom always liked rye in hers if she was making them fancy.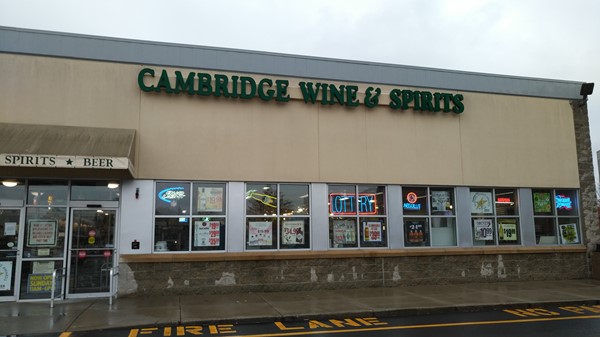 The downside of the timing of my visit is that it's just two nights (Monday and Tuesday) because I had company coming into town starting Wednesday, at least I did when I booked the trip. Both Monday and Tuesday are days that Pucci teaches from 3-9pm so we'll just get lunches and drinks after work this trip.
And drink, we did, staying up to 3am Monday night. The damage: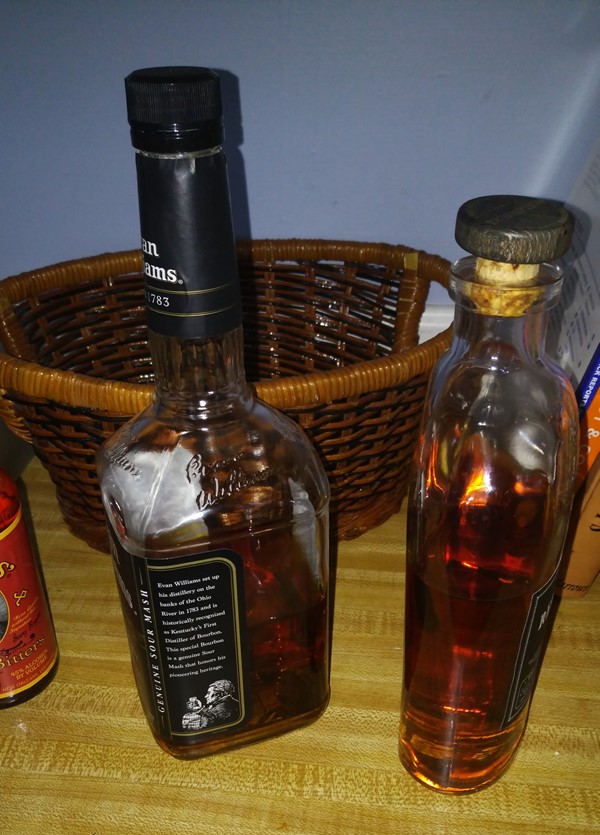 Oh, and the one on the left is a liter bottle. Needless to say, Pucci didn't make it to the gym in the morning. We barely had time to go out for Mexican food at Jose's, and we were so hungry, I didn't even get a photo of the "before", just the "after":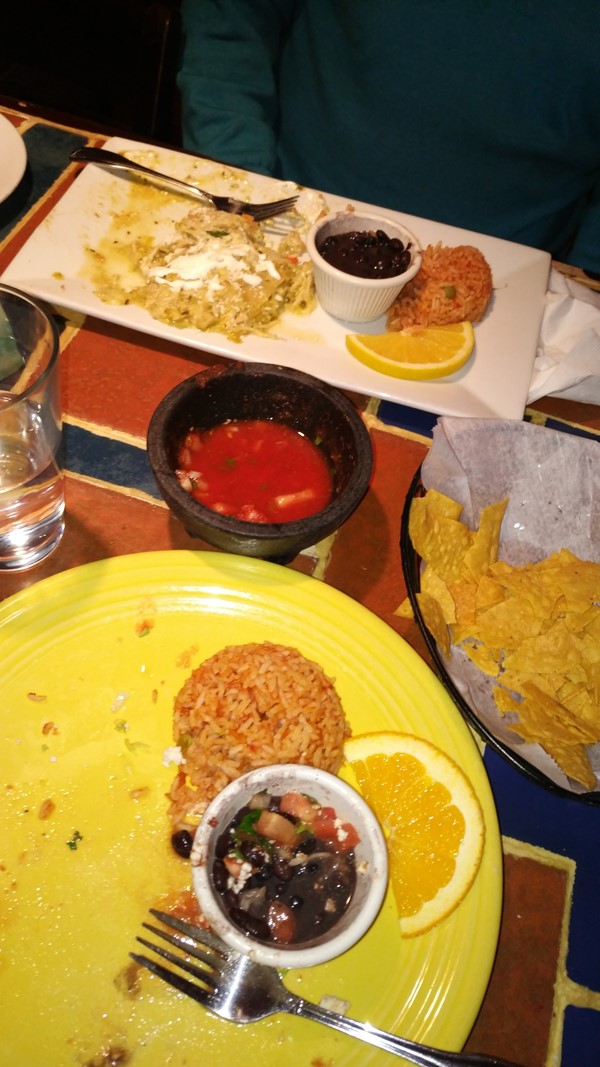 My dinner plans tonight are with Dan and Lisa from Denver. Dan works from home for a Boston-based company, and happens to be in town for a couple of weeks for work, and to see his Grandmother who evacuated Florida during the hurricane. The plan was:
Uber to the Alewife T Station
T to Government Crossing
Meet up with Dan and Lisa
Lyft to the restaurant
There was a mix up in times, and for me to be on-time (actually, 15 minutes early), I just took Uber all the way to the restaurant.
Half the time, and only $17.25! Guess how I got home.
Dinner is at Hojoko, located it The Verb Hotel. I started off with a cocktail and some edamame…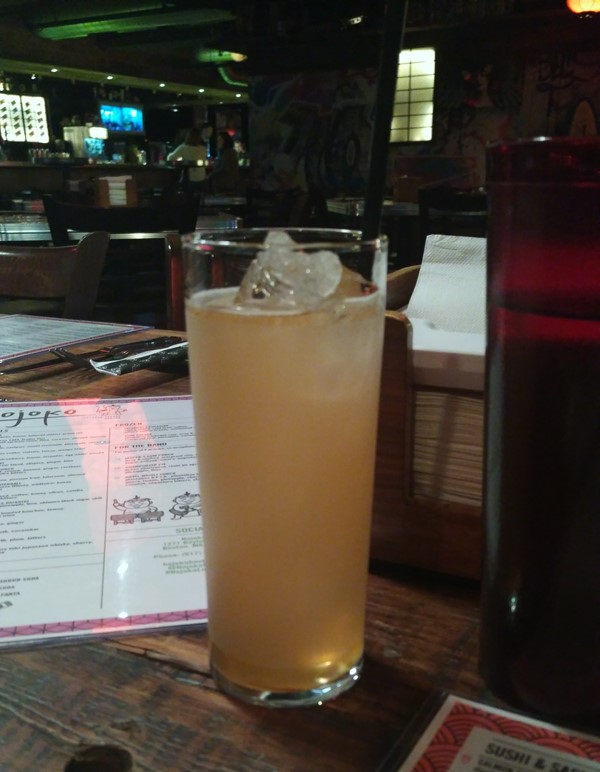 That would be the Relaxing Time Highball – a nod to Lost in Translation that I watched on my return flight from Montevideo.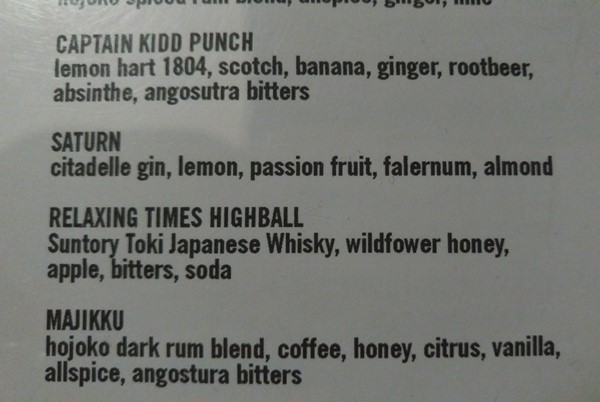 Nice restaurant – with a view of the hotel pool: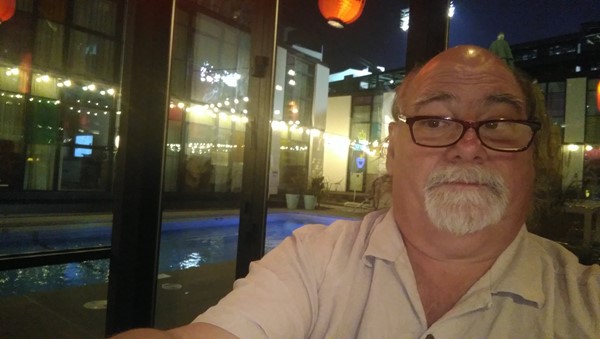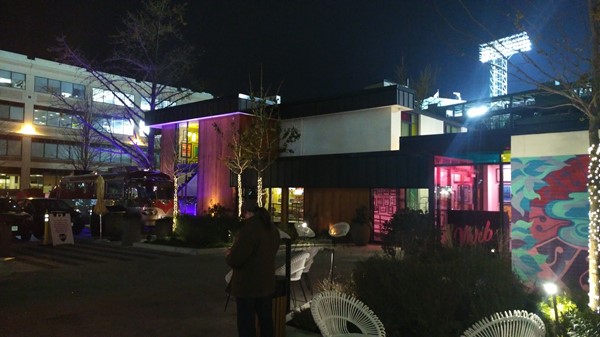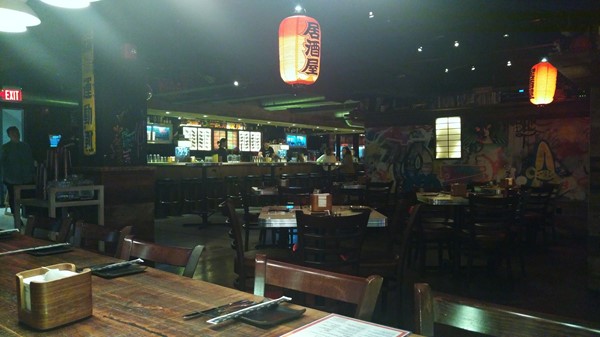 We were a party of six, including one six-year-old or so…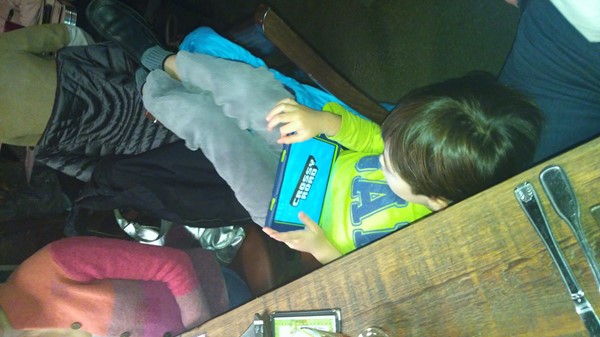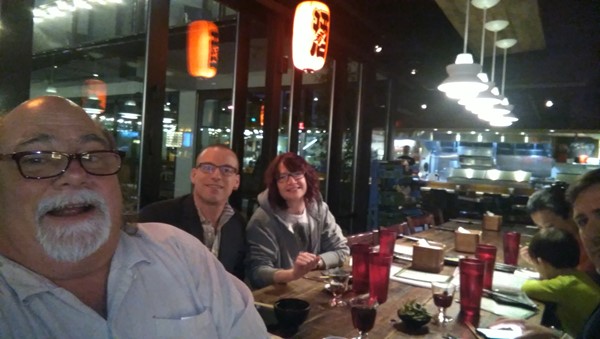 At this point, I'd switched to the Lil' Ume, there take on a Manhattan…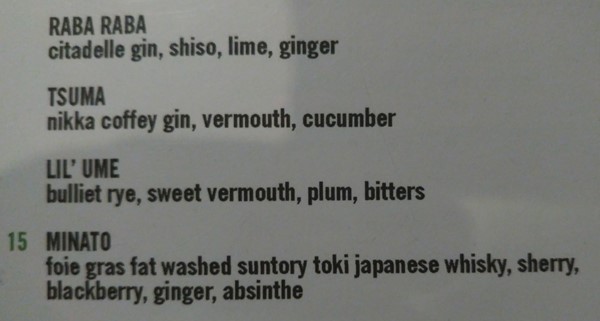 No, we didn't get into any of the "drink buckets"…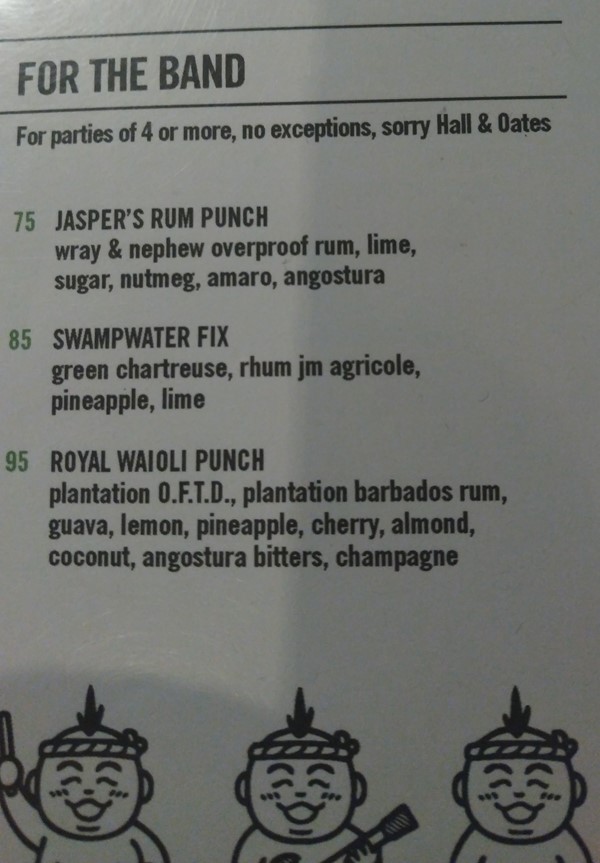 And then the food started coming…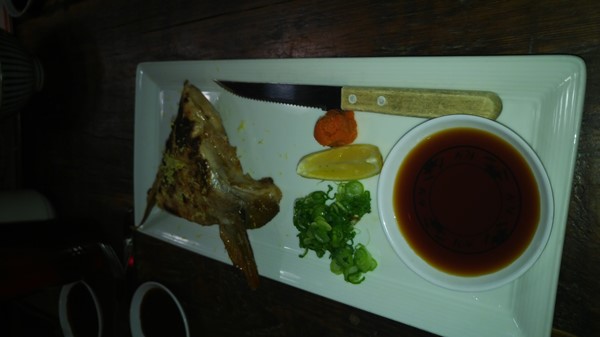 Above, halibut collar, below, Brains on Crack (calf sweetbreads).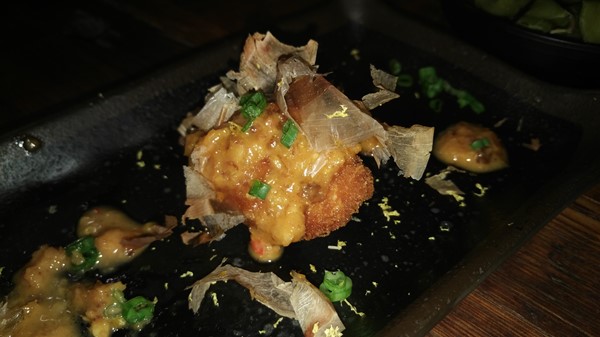 Plus, lots of sashimi, tempura mushrooms, some sort of roll, and more. We did not go hungry.
We started so early that I was home via Uber before Pucci got back from teaching!
More cocktails this evening, but there was a conscious decision on both our parts to wrap it up by midnight since I have to get up at 4am to get the barely used rental car back to the airport and get checked in.
Grabbed a Croisantwich on the way to the gate – sometime to tide be over until a real breakfast on the plane…this time in seat 1F.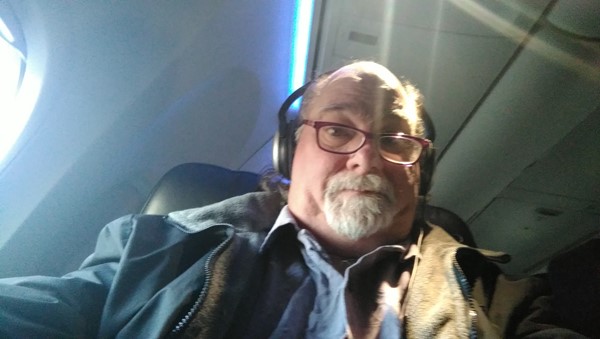 And said breakfast: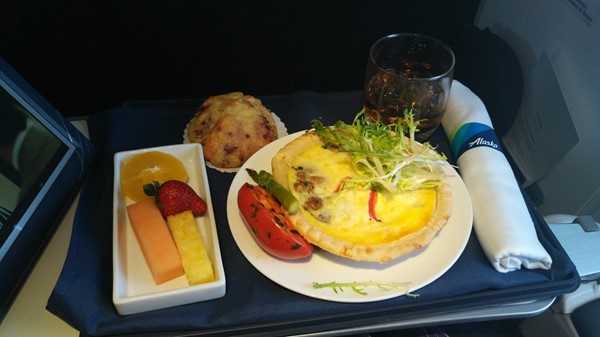 Not sure about the one piece of asparagus and the grilled Roma tomato, but ate the rest of it.
Got home around 1pm, and you guessed it, went back to bed for a nap.
A quick trip, but I managed to squeeze a lot in.
[222.4]
Want to see more of the blog? Click here for the whole thing.