More road warriors end up doing mileage runs at the end of the year to get/keep airline status to get free upgrades to the "land of warm salty nuts". I prefer to load up my account at the beginning of the year, booking TONS of flight when Alaska puts most of their destinations (except sunny ones) on sale for January/February/early March.
Last years "mileage run city of the year" was Boston, which cost me $235 round-trip and is a lot of flight miles, and frequent flyer miles, as Alaska is the last major airline in the US to award miles based on flight miles, rather than the cost of your ticket. What do I do with all those frequent flyer miles? Occasionally I give them away as Christmas presents, but mostly I use them to fly business class to Europe (coming up in February) and Southeast Asia (coming up in March). This year's "mileage run city of the year" is Raleigh-Durham at $190.80 round-trip. And, no, I'm not even spending the night to explore the city – although I understand it's a quite lovely place.
First leg of these runs is from SEA to JFK – where I got upgraded to First: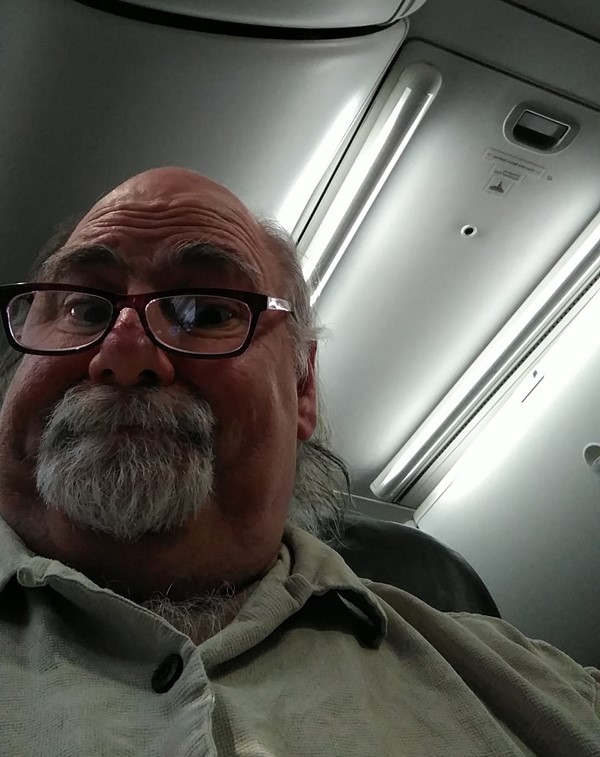 Since it's a red-eye, it's not the nicest inflight service, food wise: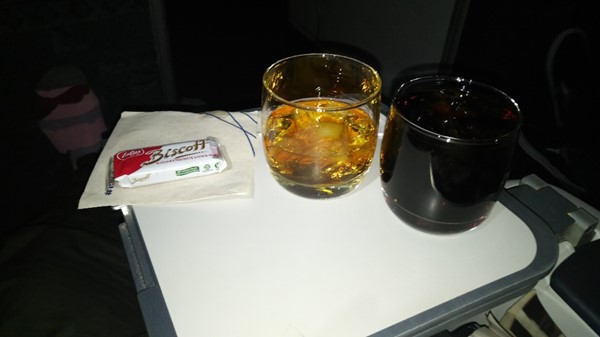 The "meal" is a "Protein Plate", which reminds me of the phrase that my grandmother's "home" used "Protein Loaf".
But, I did manage to get a little sleep on the flight after watching a movie and a little TV.
Early arrival at JFK – with enough layover time to explore the airport, specifically the 60's icon TWA terminal:
Which, if you look closely to the right – they are building a 500-room hotel (TWA Hotel) opening in 2019. Here are some better daylight pictures of what will become the hotel lobby: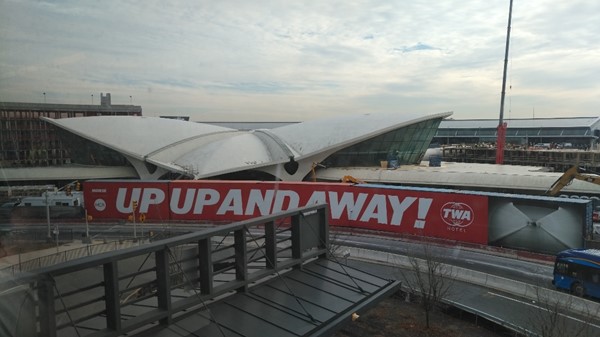 Other sightings at the airport – a line of Nissan NV200 taxicabs: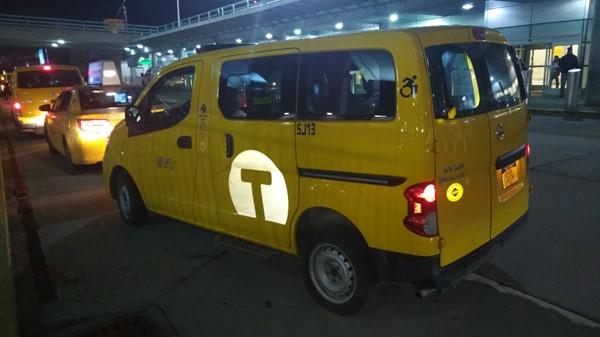 And a faux Tiki Lounge: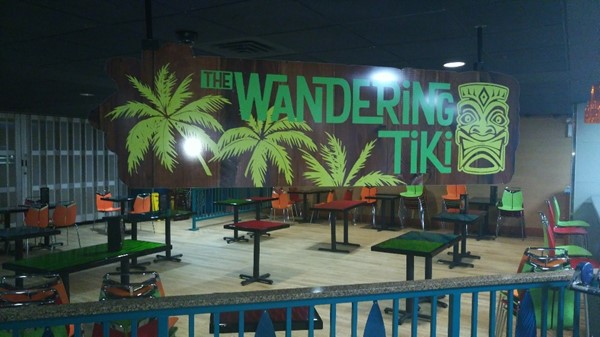 Speaking of lounges – I hoofed it over to the Admiral's Club the next terminal over: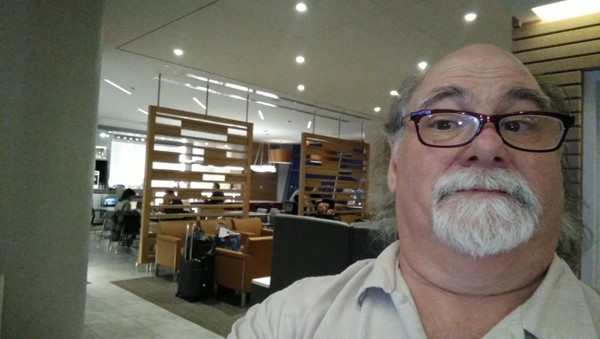 Where I spotted one of the American Airlines "history" paint jobs – from all the carriers that they gobbled up over the years, this one, AirCal: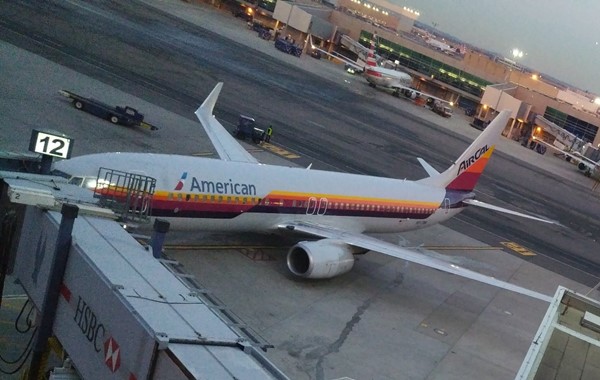 But soon enough, it was back onto a plane bound for PDX with much better inflight food. The salad: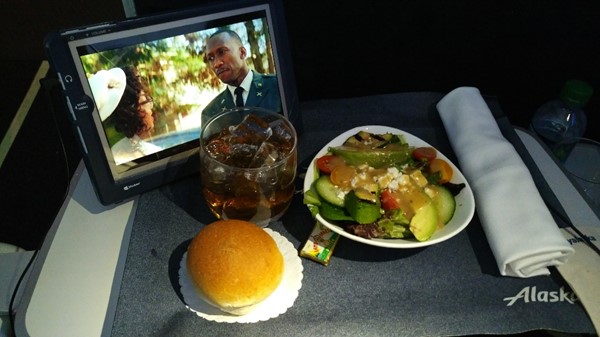 Which was followed by your choice of ravioli with pesto (which I had), or the Trident cod over Jasmine rice,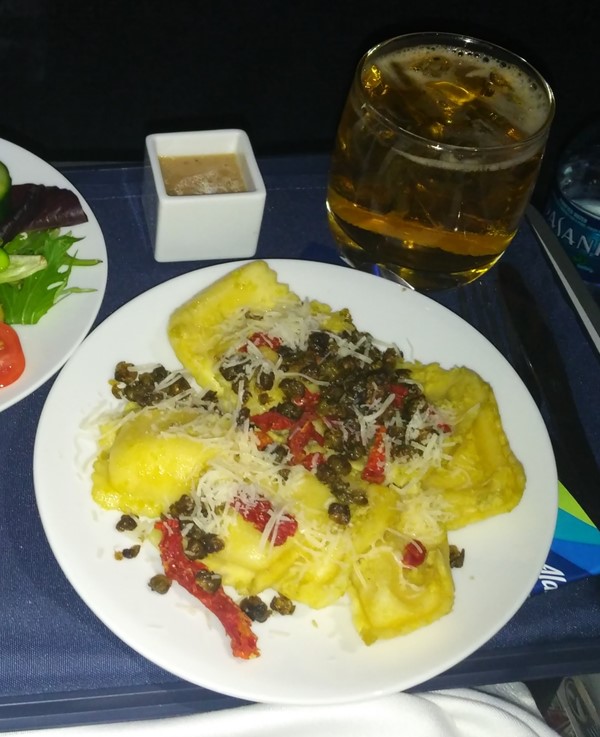 Followed by cheesecake: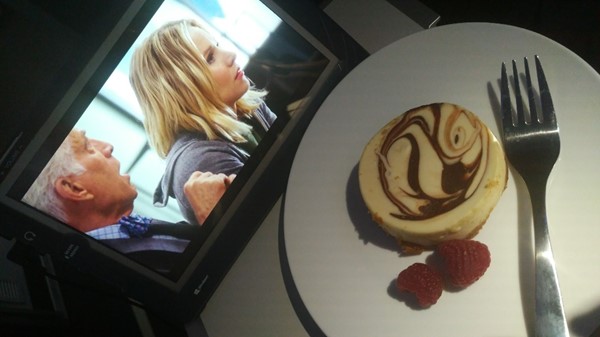 Got to PDX early afternoon and headed to the lounge to see if I could get on an earlier flight home to SEA. I had been upgraded to First, but was willing to let it go for the less than an hour flight to get home five hours early. Even had time for a little clam chowder and Treveri Rose Bubbles!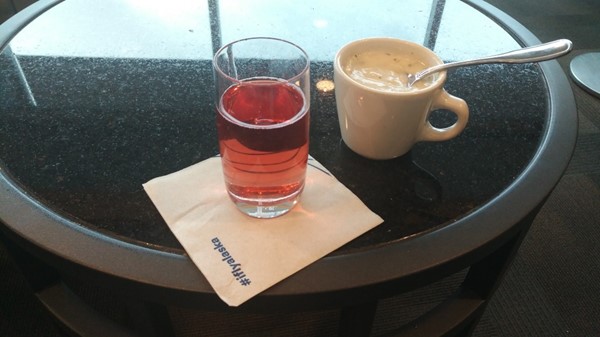 Portland is a great airport (except that the Lounge doesn't have a full liquor license), including a movie theatre: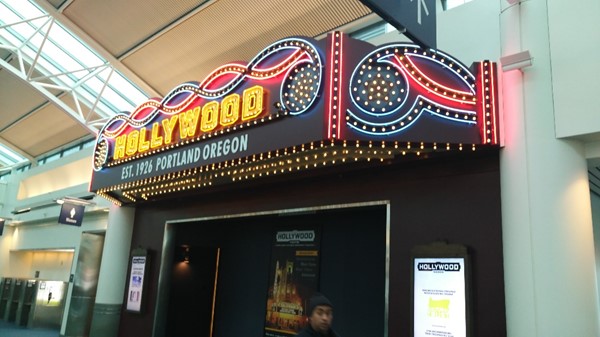 And a pop-up wine store: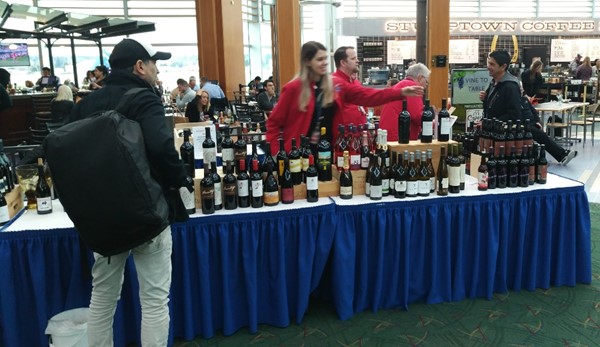 Made it home in one piece – so that I could work at the wine shop Saturday and Sunday, because, wait for it, because Monday I'm headed to RDC. Got an upgrade at the gate to Seat 1A: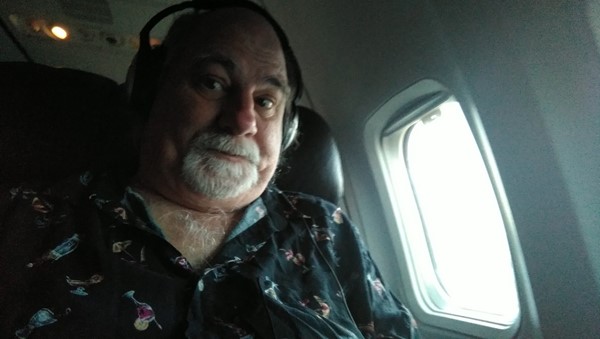 Which means it came with breakfast, which I had them hold for a bit since I'd filled up in the Lounge, and I needed sleep more than food.
It was a quick turnaround at the airport — 40 minutes until boarding – no time to get the lounge which is at the other end of the airport. Before you knew it, there was more food (and drink) being served. This time I went for the Trident Cod after the salad: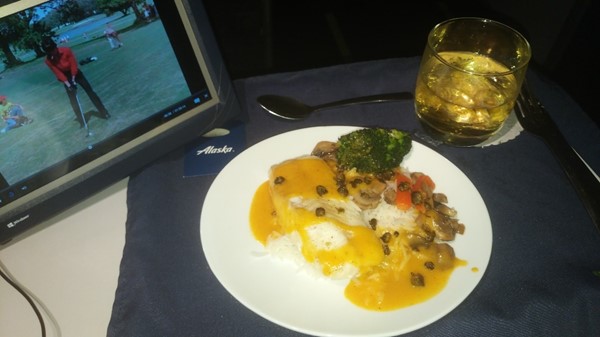 Basically, it was a 12-hour flight day, plus a couple of hours on the front to get from my house, and some on the end to Lyft back home…all, so I could do it again in the morning, sadly in coach.
Upside is that I was travelling with DancingBear, who got us into a different lounge at SEA, the American Express Centurion Lounge: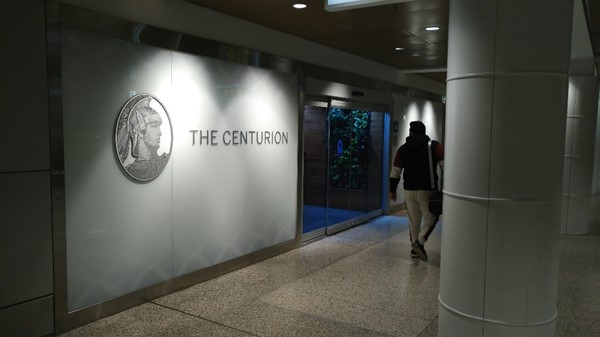 The two of us suffering in coach for five hours: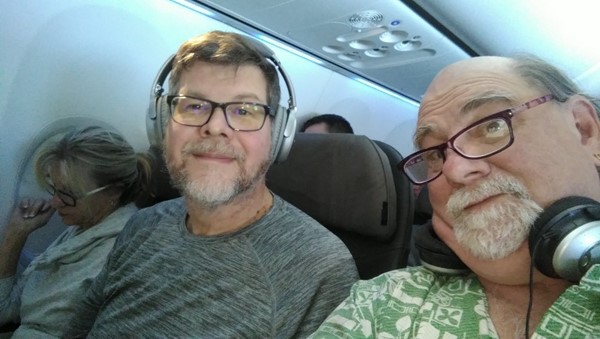 At least we were in Premium Class with free cocktails and a snack box which didn't keep either of us from ordering the Tom Douglas Kitchen's Breakfast Sandwich made with Beecher's Cheeses. Not bad for $5 – and if was super-hot temperature-wise. Sadly, it was gone before I had a chance to get a picture of it.
We were much happier on the way back in seats 1D and 1F – DancingBear loves a window seat, I love the aisle, so it all works out: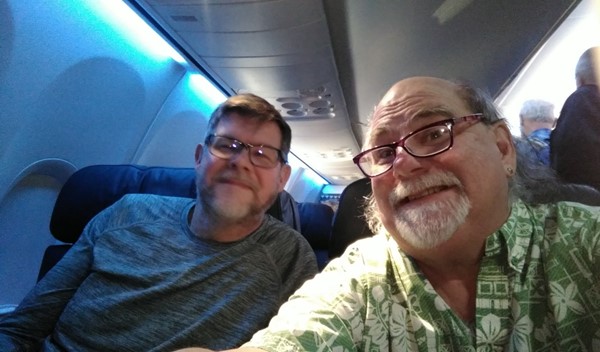 As for our dinners – it's the same menu on most of the long-haul domestic routes in First – did you want the Pasta (me) or the Fish (DancingBear).
When we arrived back to SEA, we were at the end of the C Terminal, so I took us to the lounge to grab chocolates for the flight crews (my habit to repack them eight to a small zip lock bag). And since we are in the Lounge, why not have a nightcap!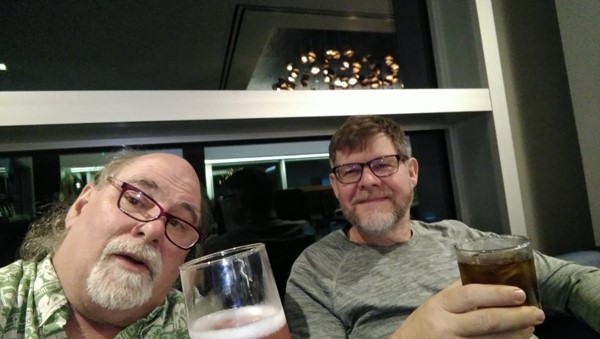 Well, that's the end of the "just for miles" trips in the last week, for I'm home for 12 hours before heading to the Bay Area in the morning. Fun fact — about 350 miles into the return from RDU, I hit the half-million mark on Alaska Lifetime Flight Miles. Sadly, it doesn't even get me a thank you card.
[? ? ?]
For more blog posts, CLICK HERE.