A quick post before I go off to work for the weekend. This week was another "mileage-run week", which started off with a bit of a hiccup…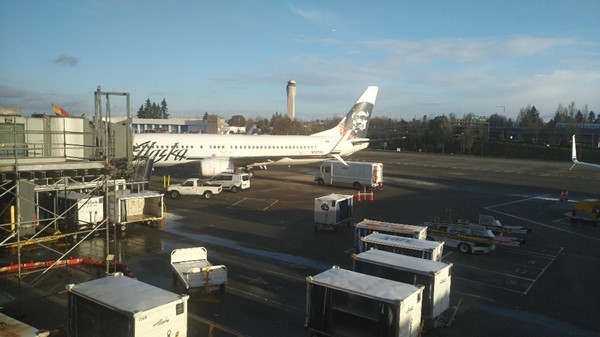 The plane was there…and we were all boarded…and then we were unloaded due to a mechanical problem with the bathroom. So, there was a delay…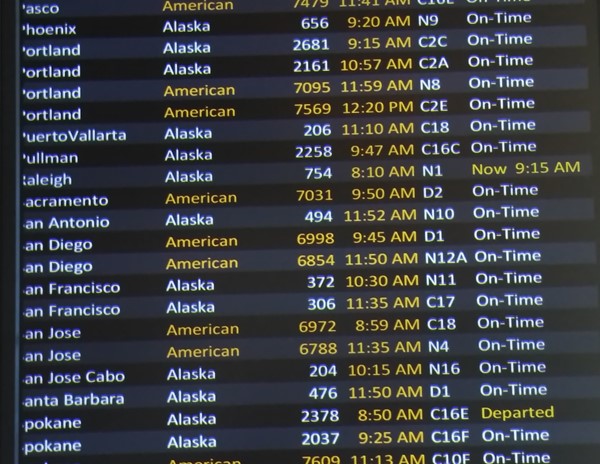 And sent to another gate at the end of C Concourse, and then BACK to our original Gate (N1) – to get back on the same plane we got off of, however, with a new lavatory. Yes, they did a toilet swap.
We were over two hours late getting out – good tailwind, so we made up an hour, but it turns out our plane wasn't doing a simple turn at RDU – it was going in for a heavy maintenance check.
Thankfully they held the plane for the EIGHT people, like me, who were doing mileage runs – and FOUR of us took up the entire Row 1 on the return flight. But we had a brand-new interior – look at the carpet!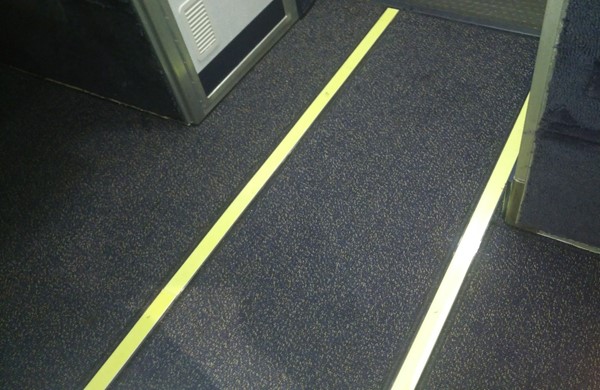 Yep, got off the plane, walked over to the gate next door, and was onboard in minutes – guessing they held if for us since none of the eight had luggage.
Got home later than I expected – around 10:30 – fixed a drink, watched a little TV, went to bed because I'm up at the crack of dawn (again) to return to RDU.
But this time I had COMPANY. DancingBear did the Wednesday turn with me, and we were both upgraded!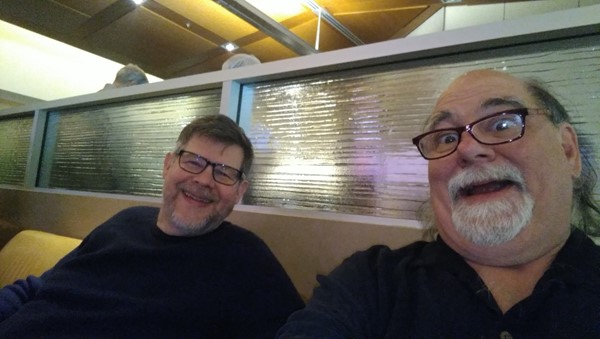 That's a picture from the Admiral's Club at RDU – with another tailwind, we had time to walk to the other end of the terminal for a quick drink and a cup or two of soup. Not we hadn't eaten on the way out.
Turns out, the plane we came in on, was headed elsewhere other than returning to Seattle: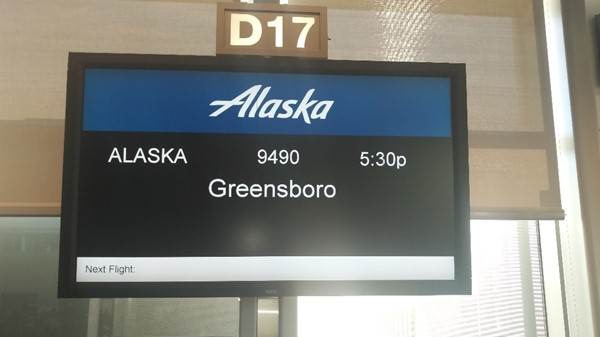 Looks like IT'S going in for a C Check as well in Greensboro (this is a 10-year or so major event). You won't find THAT flight number in their database.
Seems like they are doing a bunch of overhauls at their maintenance facilities. http://www.mro-network.com/maintenance-repair-overhaul/alaska-airlines-haeco-americas-spend-100-million-facilities
Flight home was on-time so it was quicker than last night since DancingBear just picked me up and we left the car at the airport.
Final mileage run of the week was a surprise for Rache, but not to DancingBear who was also joining us. Surprise for Rache in that he didn't know where we were going until we got to the boarding gate for our redeye. Gave me time during the day to actually pick up the new washer/dryer combo I'd ordered weeks ago, and just for shits and giggles picked up a 32-bottle wine cooler for the living room: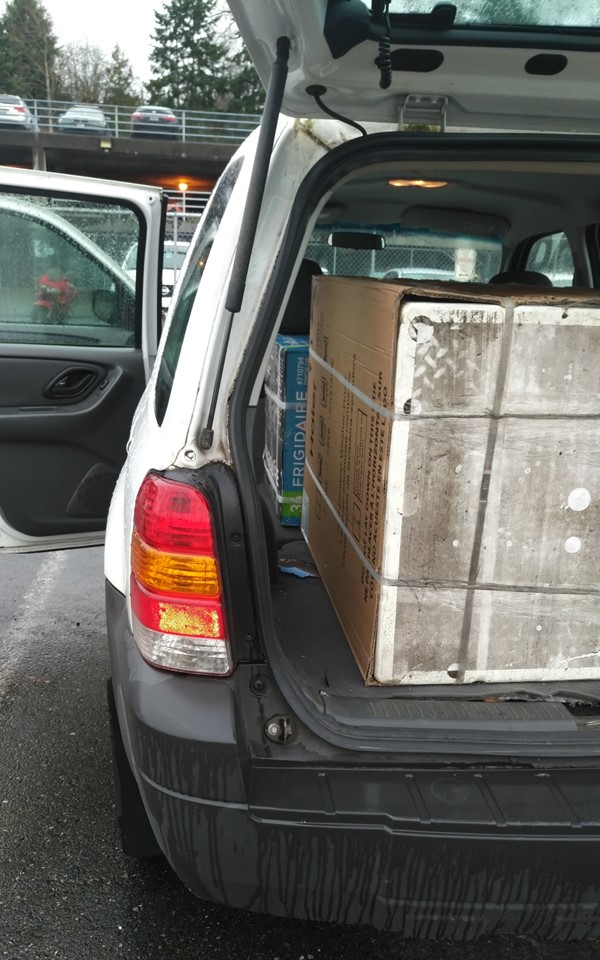 Man, it's nice having a car that can haul shit! With Rache's help, got the boxes wrestled into the house, and even got the washer/dryer installed!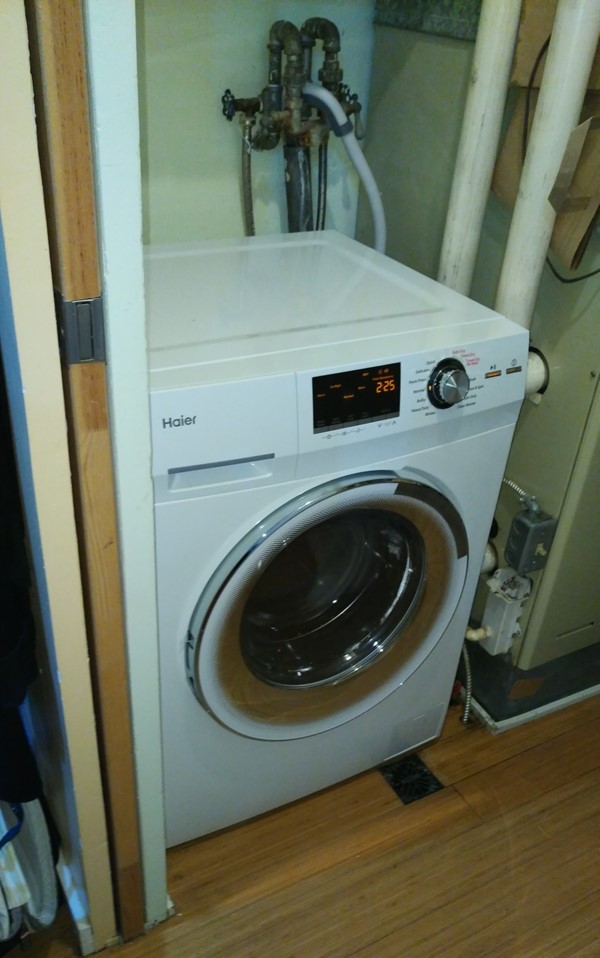 Yes, it's all-in-one wash, dry, sadly, it doesn't fold the clothes. Didn't get as far with the wine cooler installation: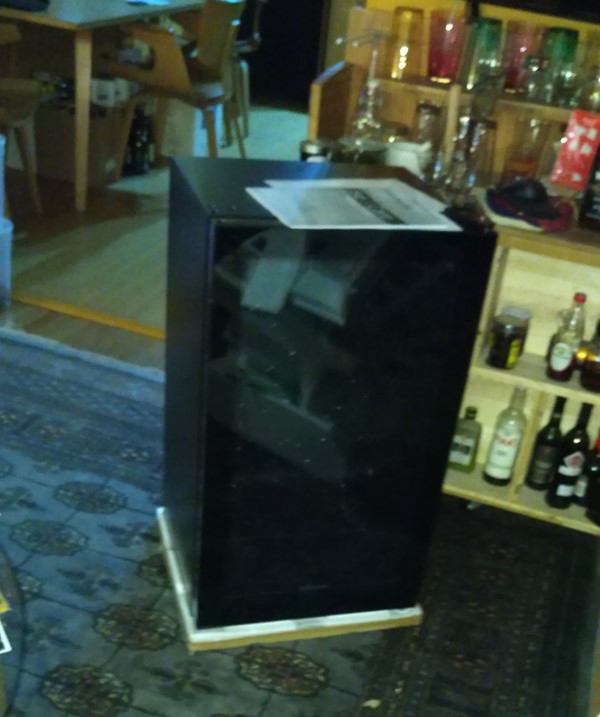 Returned to the airport around 7PM, and DancingBear got us into the Centurion Lounge, which Rache hadn't been to – and it really does have better food/drink than the Alaska Lounge: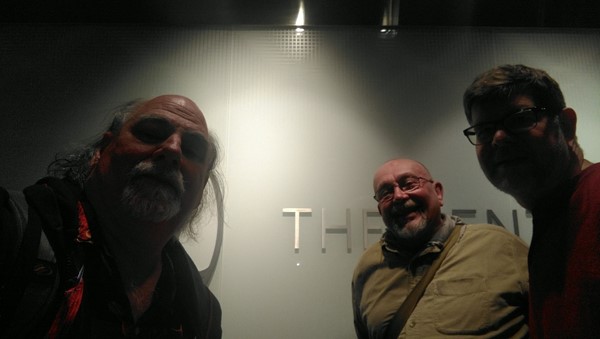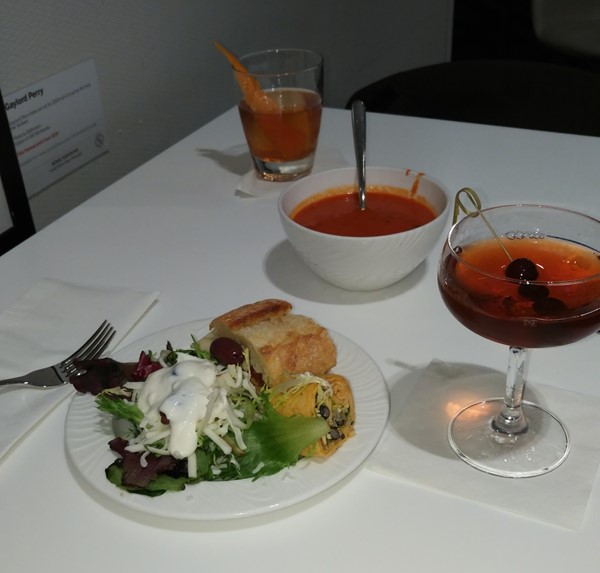 That would be DancingBear's Old Fashioned, and my Manhattan (with Luxardo Cherries).
We were separated on the plane – originally, we'd all been in row 8 on the way out (DancingBear in 8A, me in 8C, and Rache in 8D), but Rache and I got upgraded, sadly not so for DancingBear, but it's a red-eye, so mostly sleep.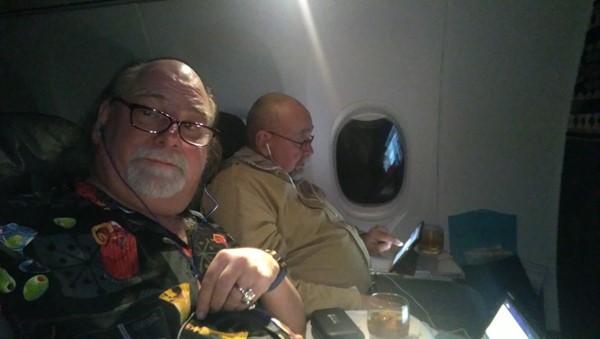 As both Rache and DancingBear will tell you, I don't sleep really well on planes, though on the way back I was so exhausted from the redeye that I did manage to get some. And went to bed as soon as we were home.
Sort of odd to have two free afternoons in a week of mileage runs – but it did give me time to start on the MOUNTAIN of laundry that had piled up in the month that my washing machine had been dead:
Loads take in the three-hour range, but since it's a combo, you don't have to move them over! I love the various options and the display that tells you the time it will take with your options: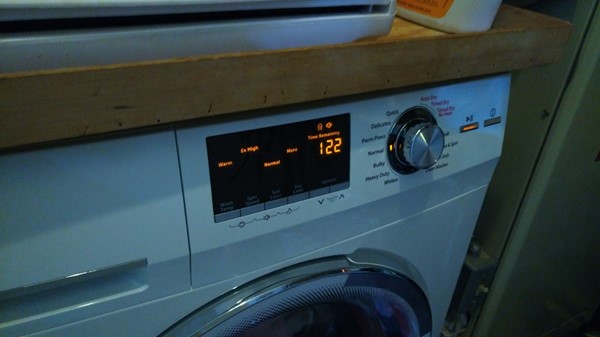 Though you can really tell it – got the shelf done that sits on the washer/dryer – and even got the new wine cooler installed!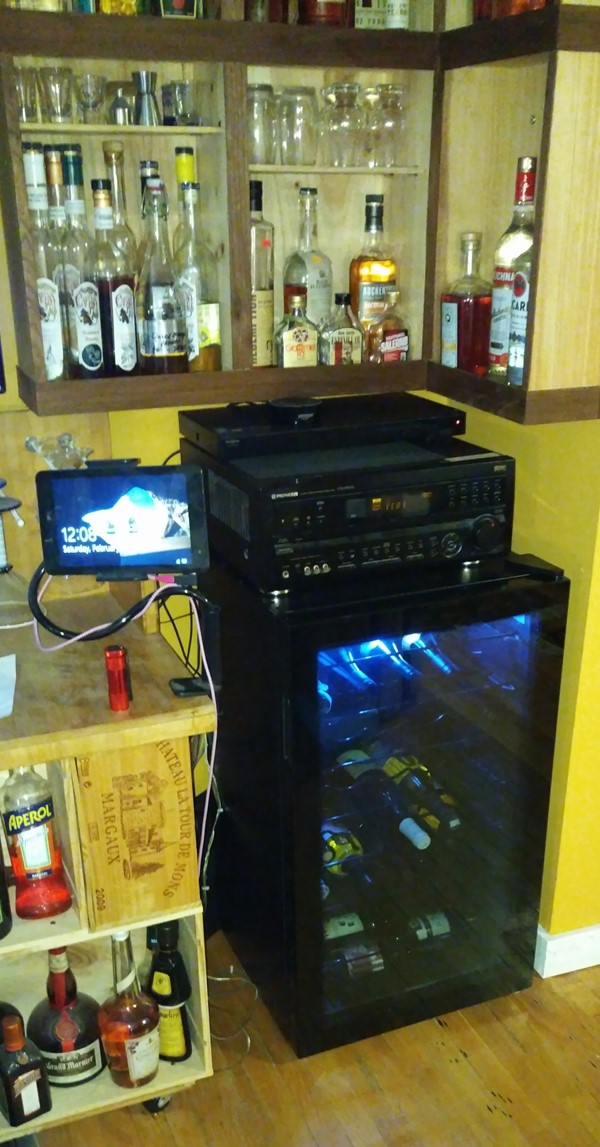 It's probably time to replace the massive amplifier that feeds the ten speakers spread around my tiny 800 square foot house. But that's a project for another day.
In case you were keeping track, by the time these miles posts, I'll be at 35,442 flight miles for the years. After next weeks' vacation (yes, I'm staying someplace for a bit), I'll be at Alaska MVP Gold through 2019.
[228.0] YIKES!
For more blog posts, CLICK HERE.