This morning I get to sleep in…until 10 – it feels SOOOOOOOOO good. Rache is out discovering the city. The plan is to meet back up at noon latest so we can get to our afternoon mission.
What did Rache do with his usual early rising? Explore Waikiki? Nope. He grabbed an Uber to Pearl Harbor and snagged a ticket to the 8:45am tour, leaving his enough time to explore some of the other exhibits.
I don't have his pictures, so I grabbed one from their site: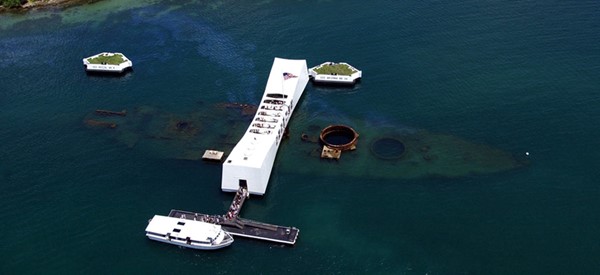 I did the tour many years ago, and more recently, Rich (while he was alive) did the Aviation Museum at Ford Island. Sobering is how I describe the World War II Valor in the Pacific National Monument. It reminds me that I should revisit – through you really do need to get there before the tour busses arrive.
We met back up at the hotel, and headed out to grab some lunch at Aloha Sushi which is a block or so away, nothing fancy, but not that expensive either: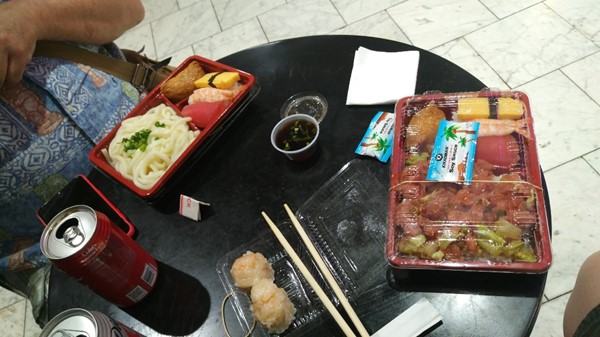 While they look like they are pre-made, they are made to order, and placed into standard containers.
Next up is a tour of the Hawaii State Capitol led by Rick, but we had a little bit of time to kill, so here's what is on the grounds: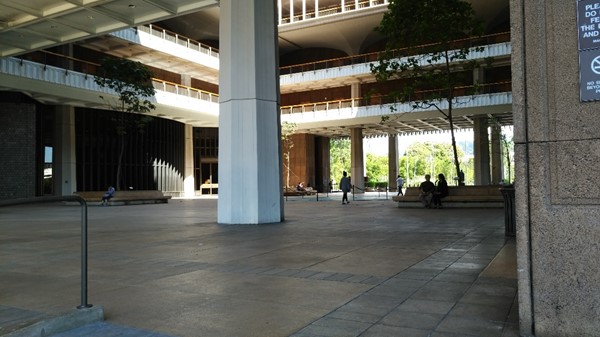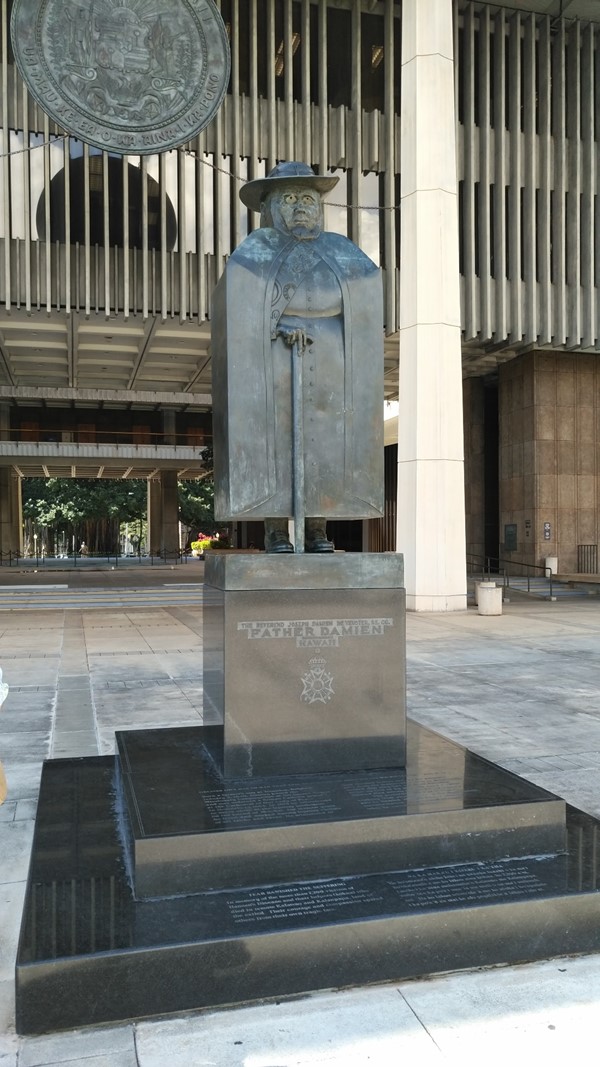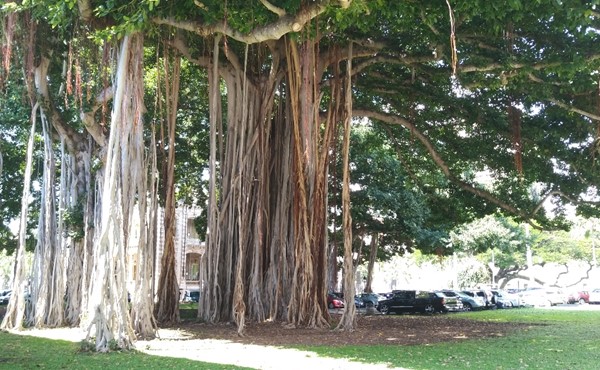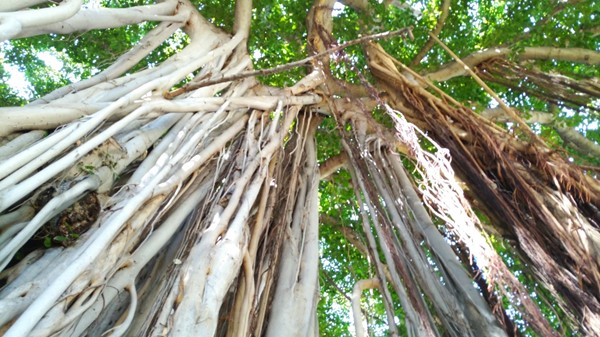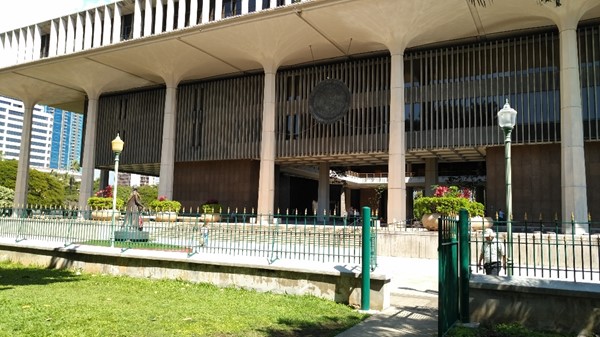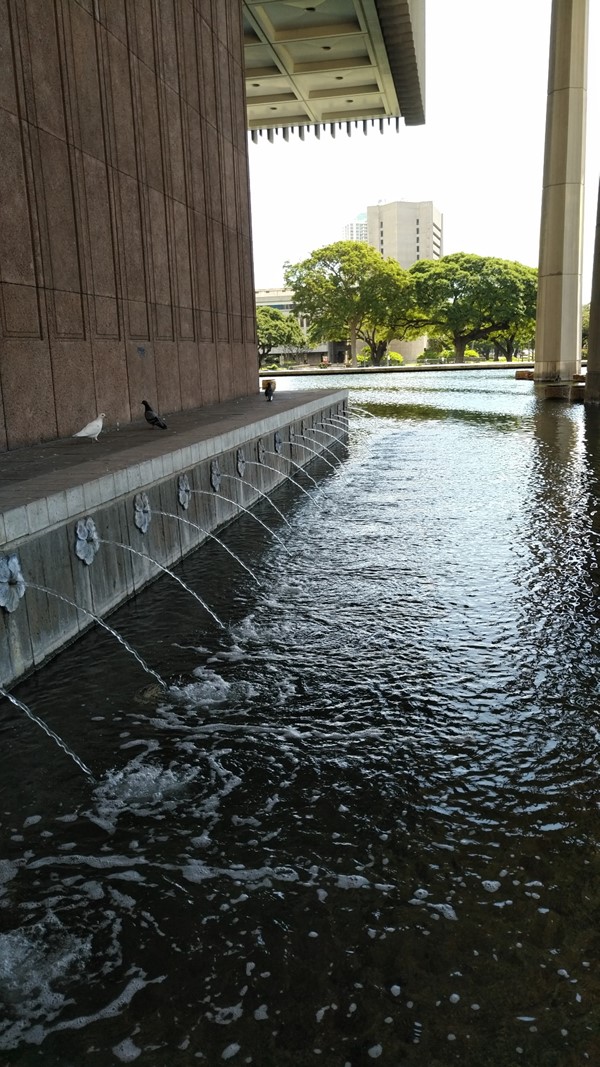 Soon, we are on the tour!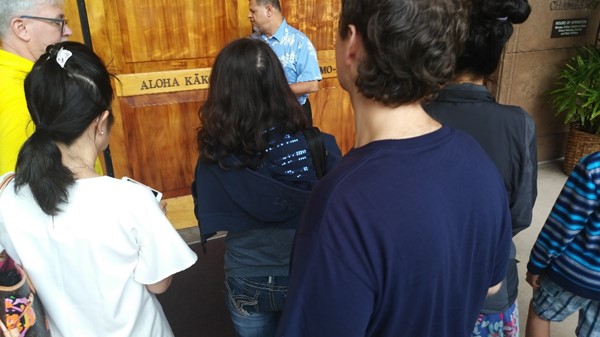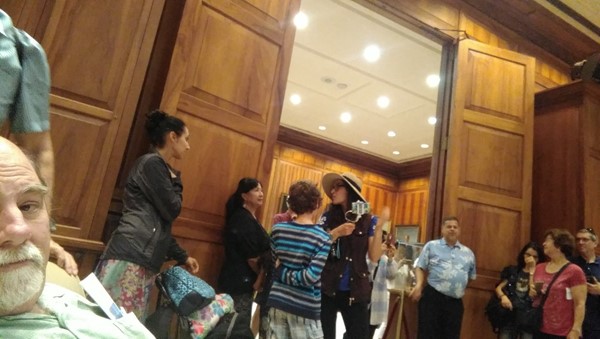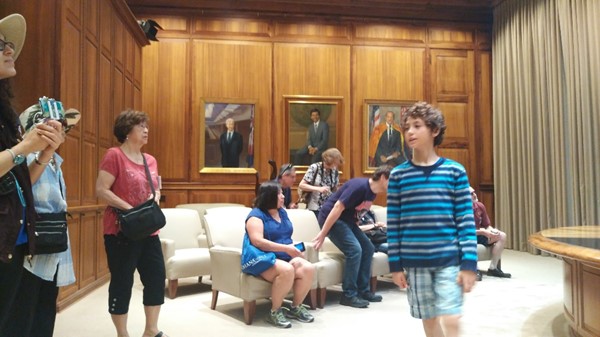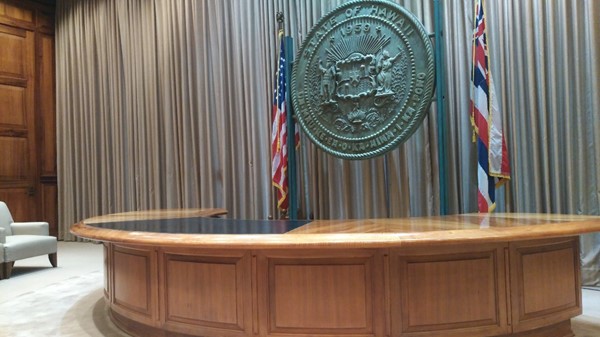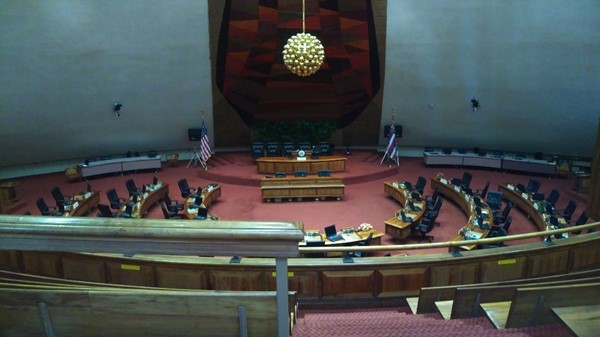 There were some great mountain views from inside the open atrium: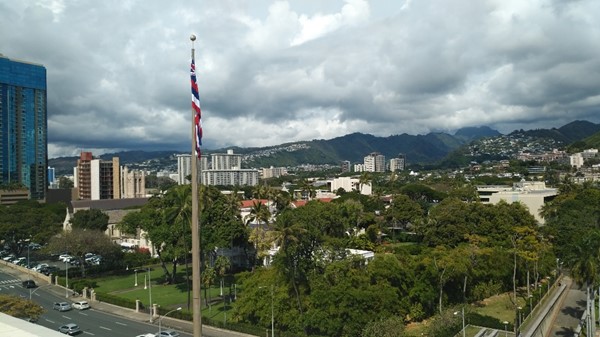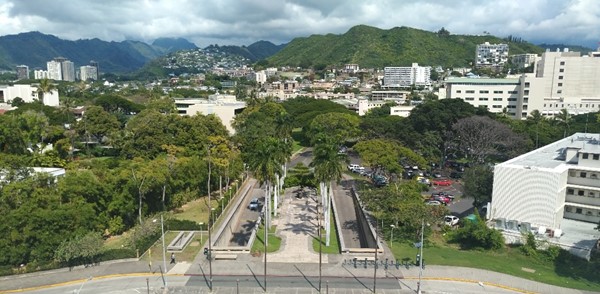 After the tour it was off for a little stroll past the Iolani Palace…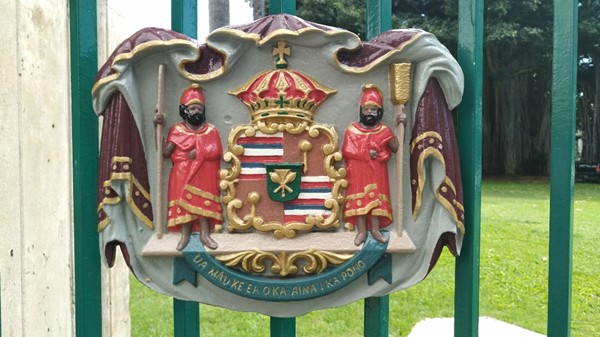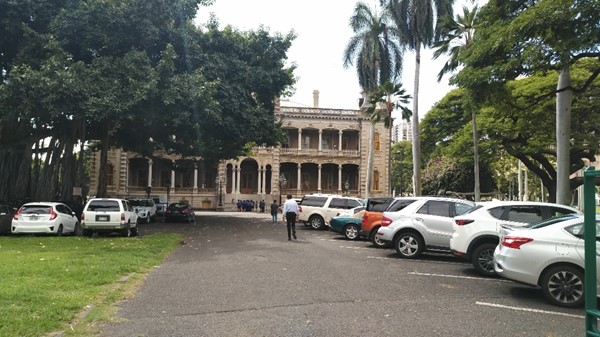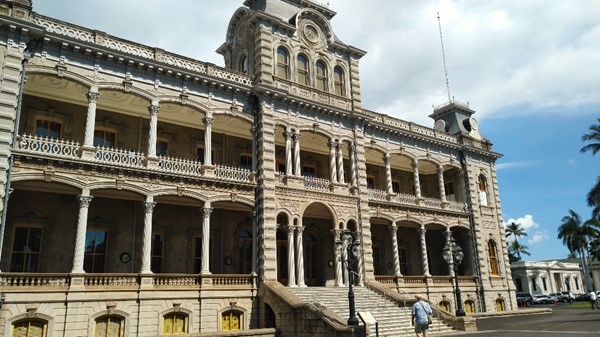 Ending up at the Supreme Court building of Hawaii…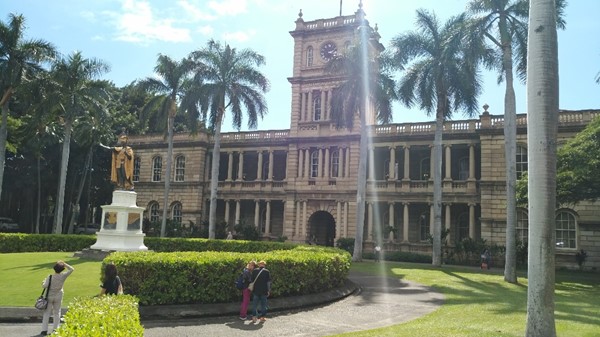 After no security at the Capitol, we had to go through metal detectors set to "useless" to get into the building: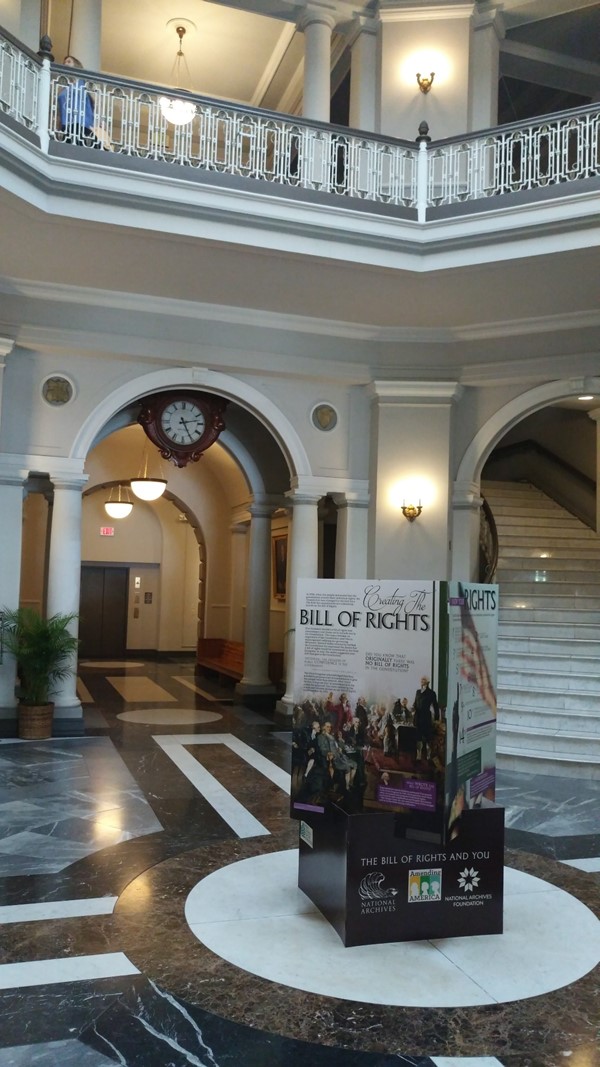 Complete with 1930's courtroom: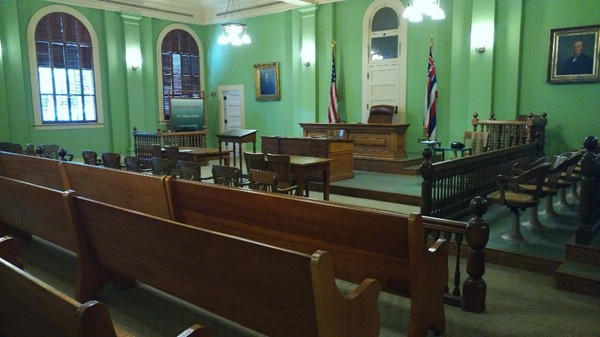 And displays about WWII, including internment of residents and other topics: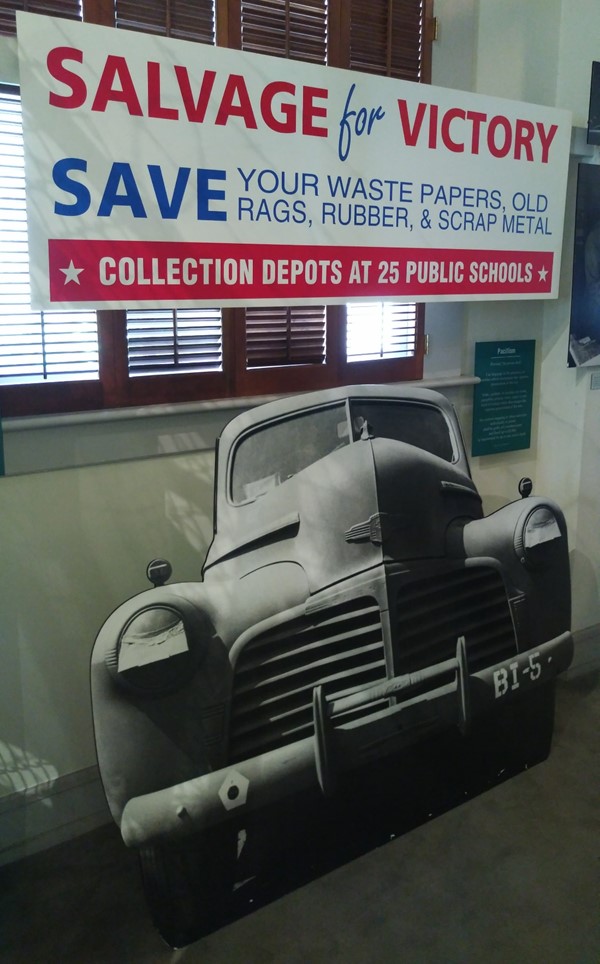 Having our history lesson for the day it was off for cocktails and snacks at Tiki's, which overlooked the beach: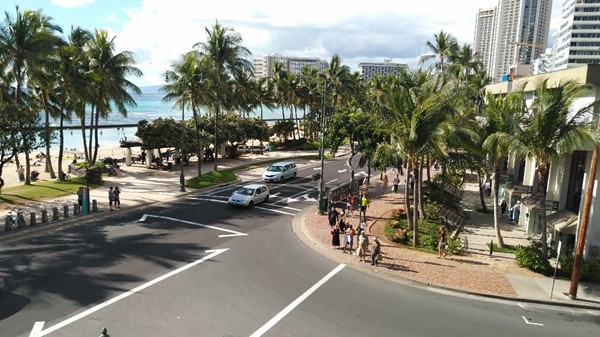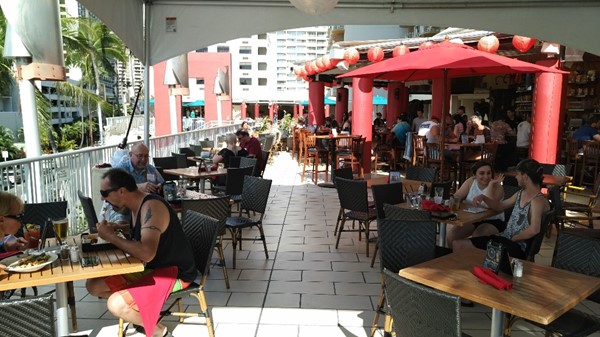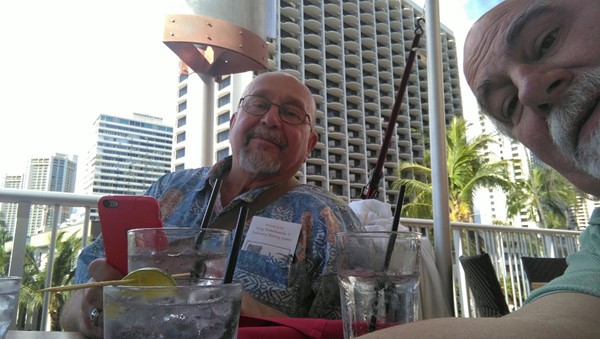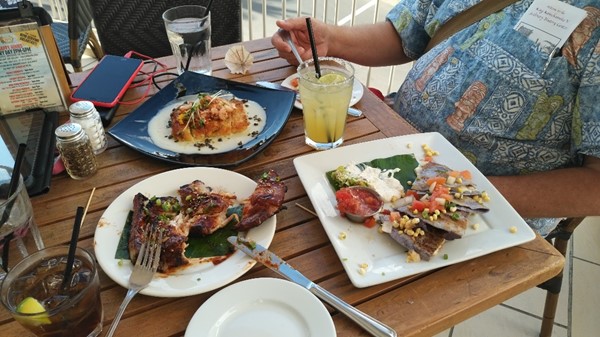 And on the way out, a most lovely restroom sign: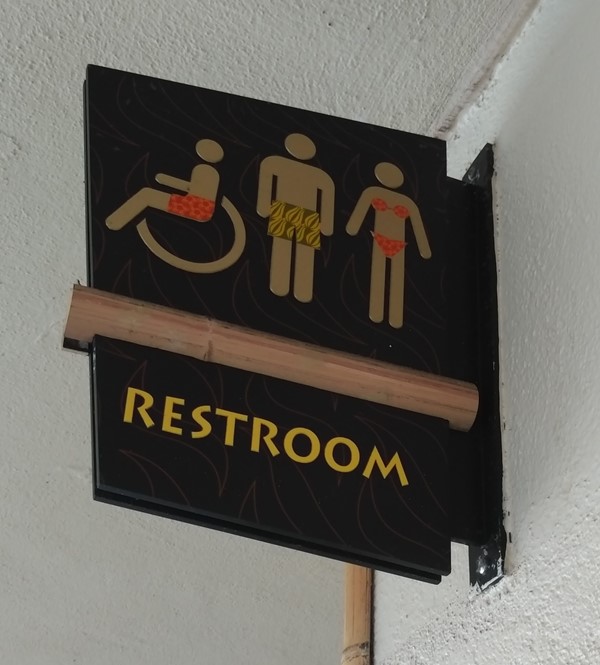 We walked back to the hotel passing the DUKE statue on the beach: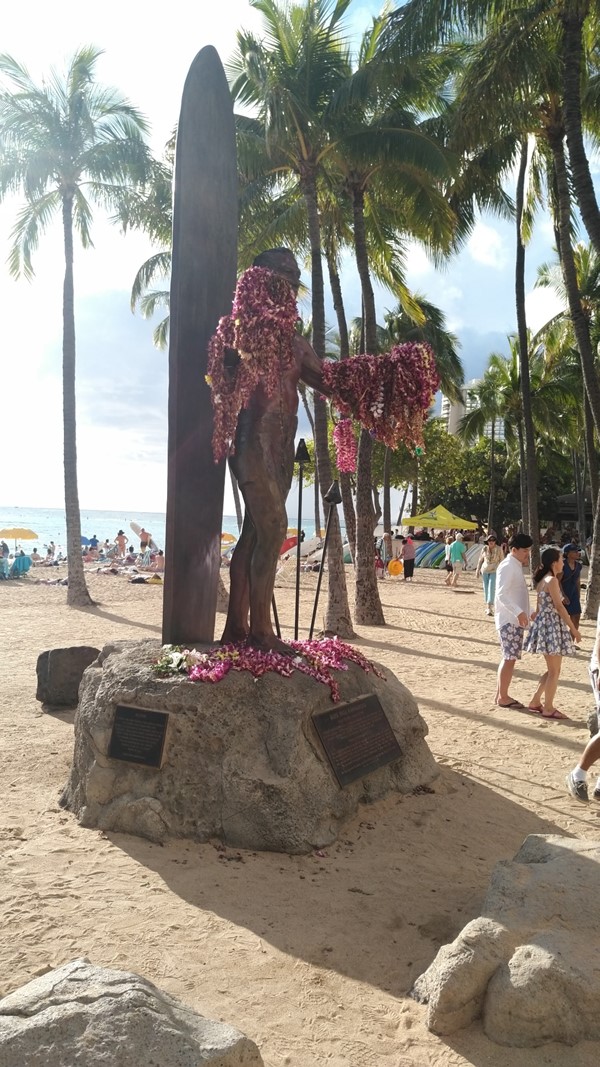 Rick joined us for cocktails after he got off work, and well into the evening. Quiet night at the hotel, other than the clinking of ice.
[225.7]
For more blog post, CLICK HERE.