Our final day on Oahu finds me sleeping in again, and Rache exploring. This pattern works well for us.
Our morning chore is to get out of the room by noon and get to the airport to pick up our rental car for our island tour – which looked something like this: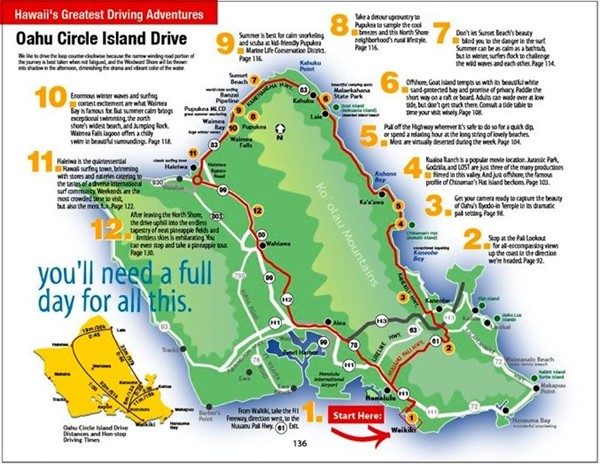 We added a couple of stops, like the cemetery at Punch Bowl: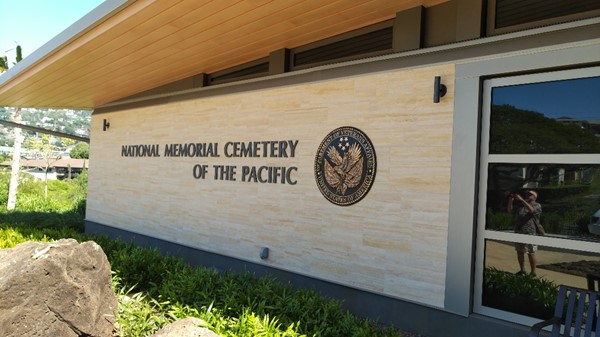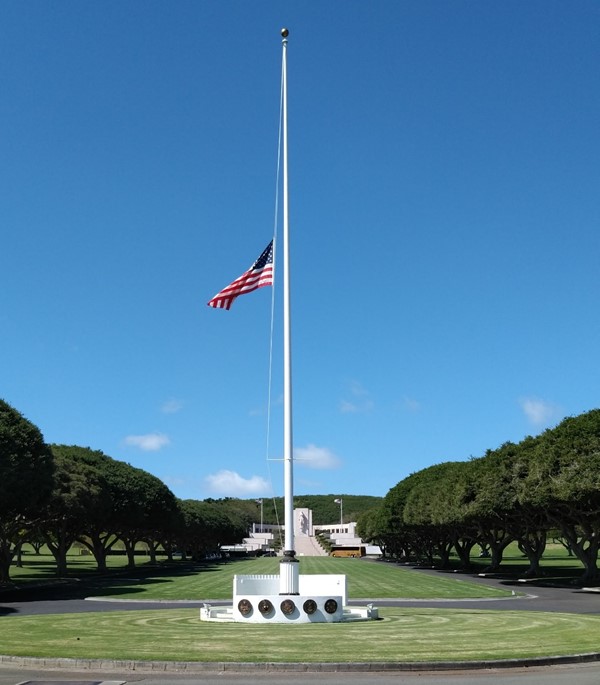 This would be between Waikiki and stop number two on the map, the Pali Lookout, where it was windy as hell!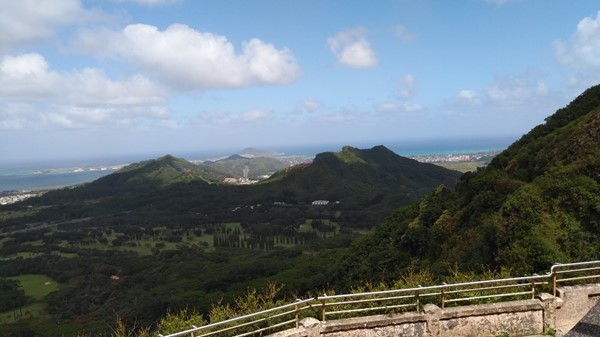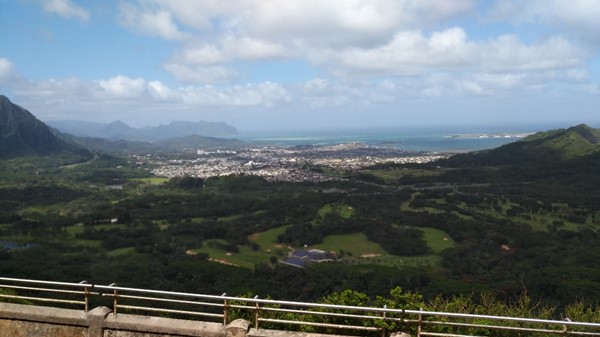 Next, we backtracked on the map to see the view from Hanuama Bay, which was closed to swimming because of tidal action. On the map, it's at the lower right hand corner: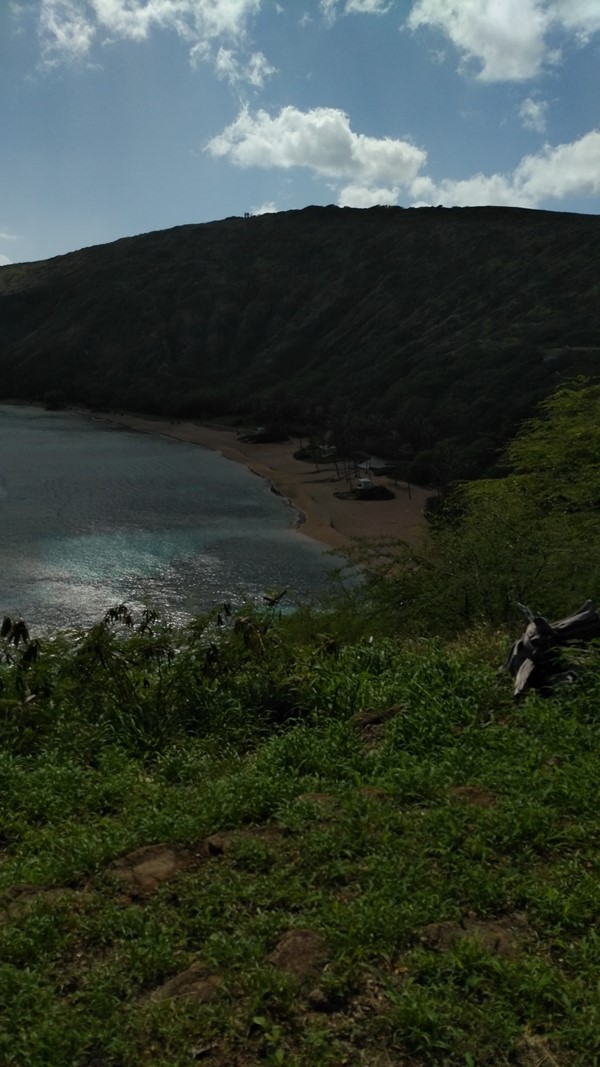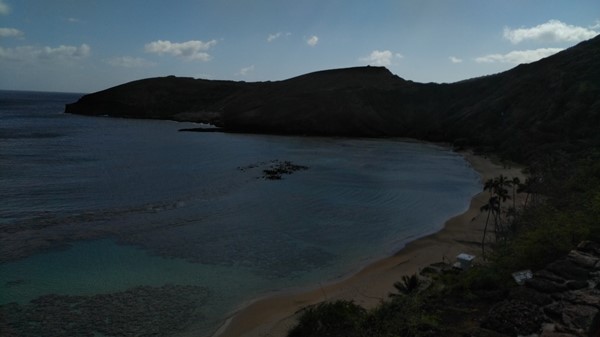 Then headed up the windward side of the island: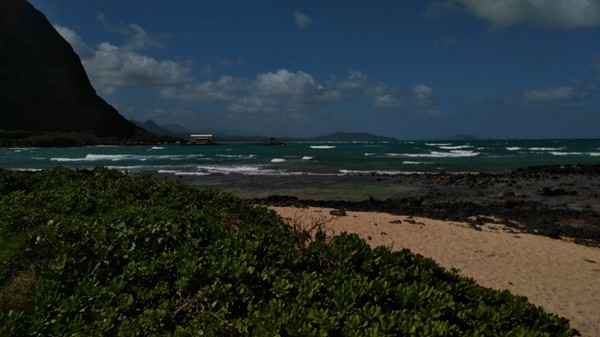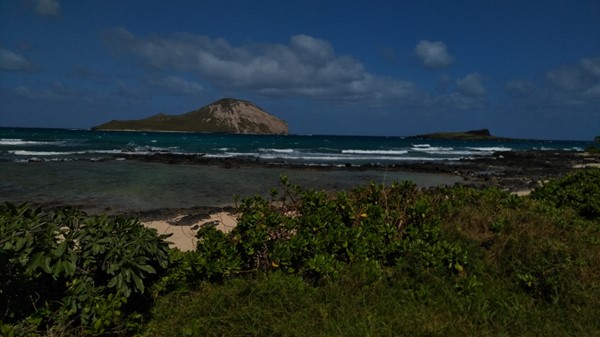 We made a quick stop and L&L BBQ, where I had the Kaluai Pork Sandwich: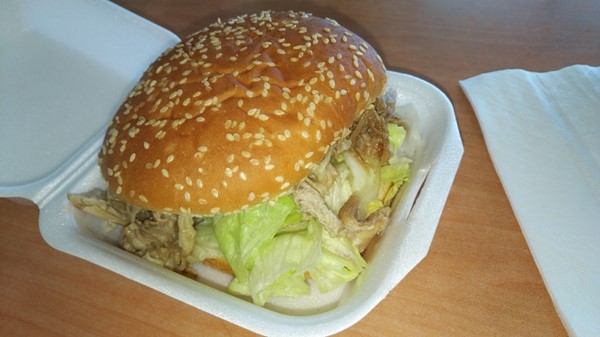 I'd hoped to make it all the way to Giovanni's Shrimp Truck – but I couldn't hold out, hunger-wise. When we finally made it there, we split a garlic shrimp: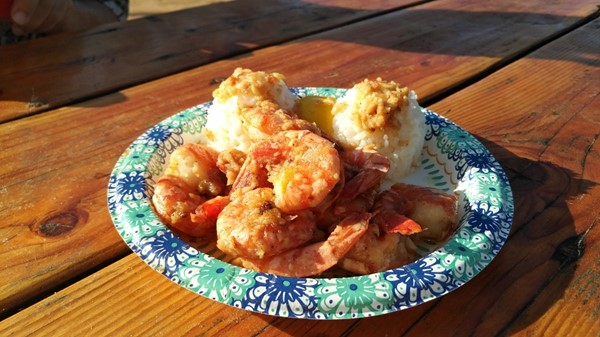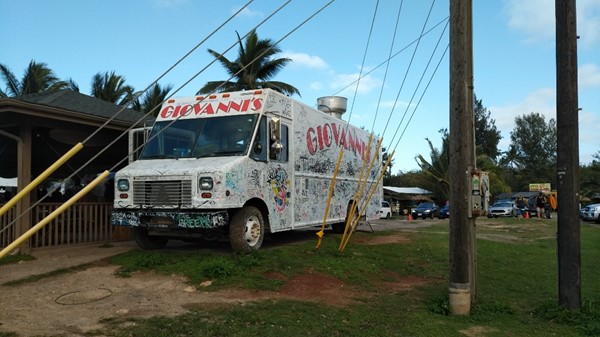 After that, it was a couple of stops at famous surfing beaches on the North Shore: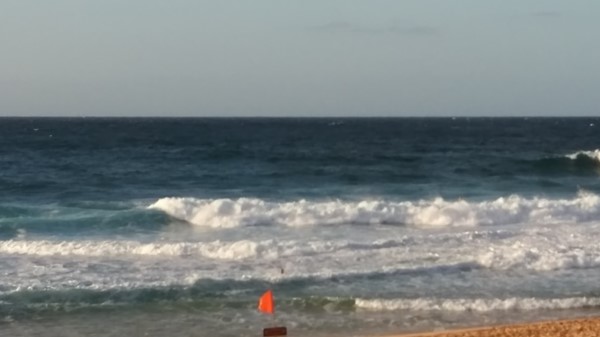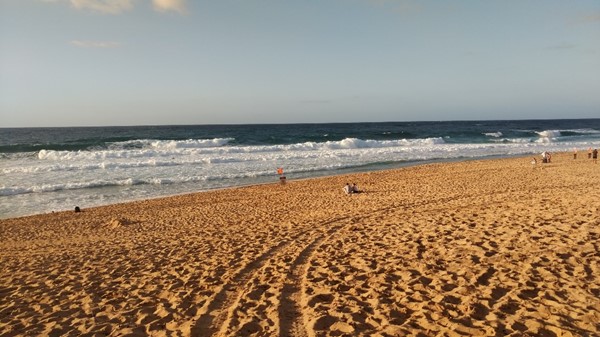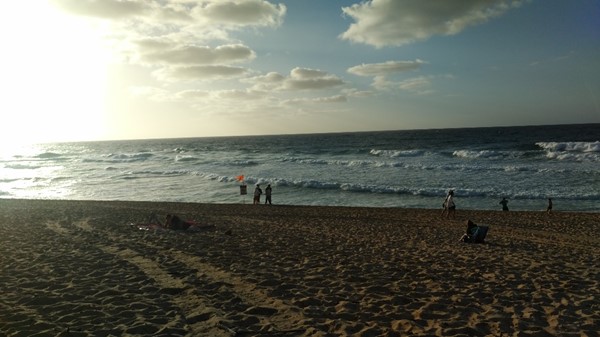 Again, lots of chop on the water, so not many surfers with all the orange flags up.
We made it back to the airport with four plus hours before out flight, which we needed because Rache's phone rang as we were about to return the rental car. Someone had found his wallet under the picnic table at Giovanni's. They'd tracked down his brother, who called his neighbor, who went over to have his roommates call and tell him. Amazing detective work by a mother/daughter team staying out by Turtle Bay (beyond Giovannis).
Forty-five minutes back to the North Shore, a wallet reunion, forty-five minutes back to the airport, more gas in the car before returning it.
I don't think this much stuff has gone missing on a trip, EVER!
We still had time to chill in the American/Japan Airlines Lounge before our flight – but not as much as I'd planned.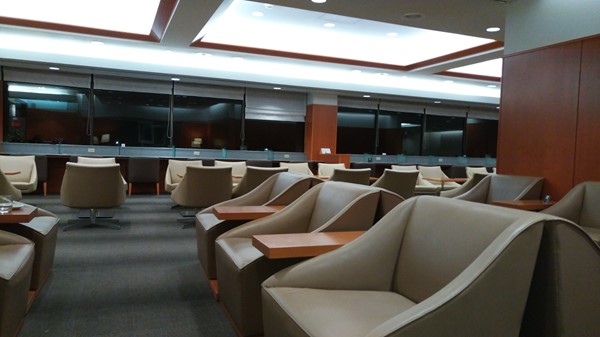 Heavy on the ramen…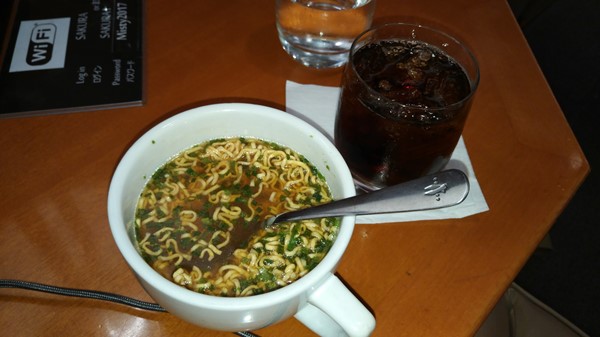 But the bathrooms had heated toilet seats with water!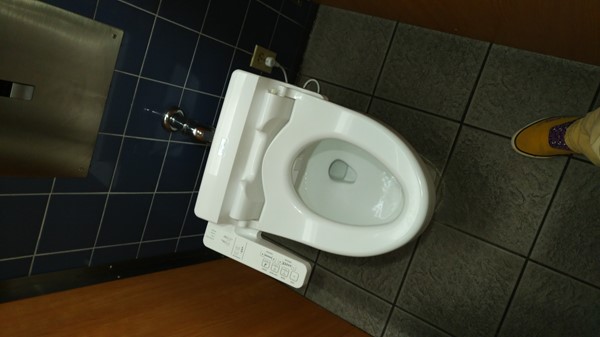 It was a red-eye flight home. Sadly, no upgrade to first, but we were in Premium, and I managed to get some sleep.
Gotta work the next two days. Sigh.
[222.8]
For more blog posts, CLICK HERE.