It may have been a lay flat bed in Business to get here, but it's still an overnight flight, and I don't sleep well on planes without help (Scotch and Ambien).
Chatted with Mindi, had a little toast, kicked off my shoes, threw my feet up onto the couch, and I was out for five hours.
Jeff got home around 2:30 in the afternoon from prison (he was on some group visit) and tried rousting me – it didn't work. Got up in time for cocktails!
Jeff and I popped out for supplies before they started whipping up dinner (bangers and mash), and we must have been having fun because the food pics I have start in the morning with a scramble made from eggs and leftover bangers, along with potato pancakes from the leftover mash: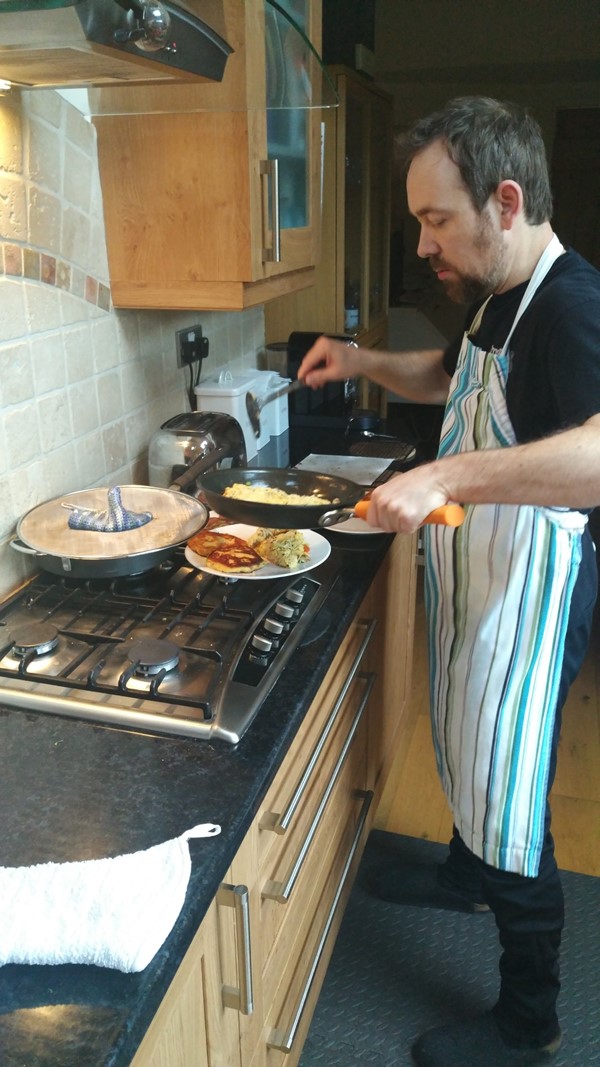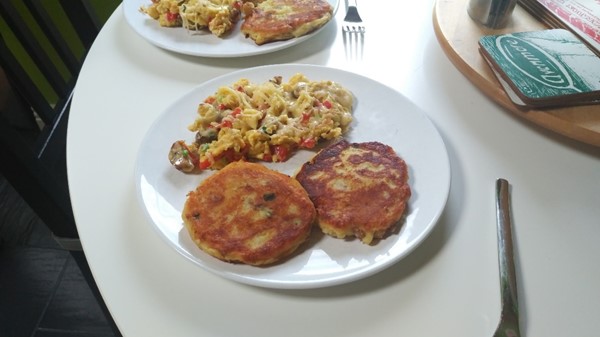 In the past, I've been the one doing the cooking – but apparently my skills have rubbed off on them.
Dinner was a lovely roast…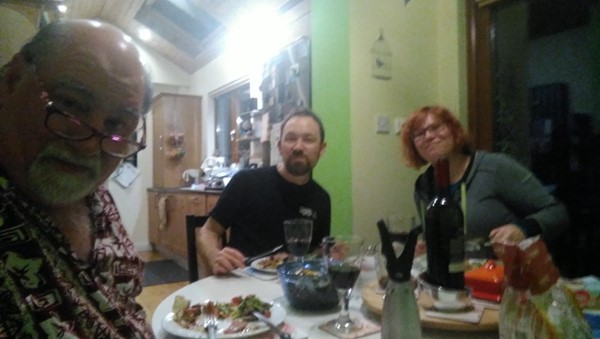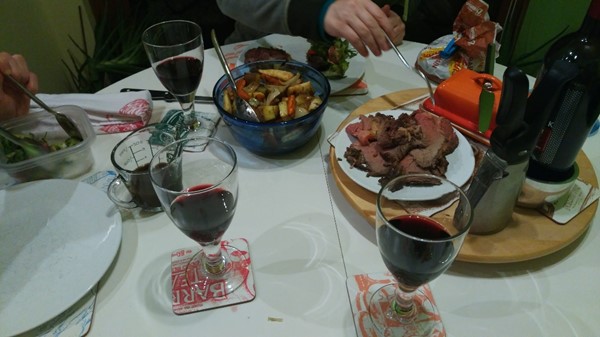 A humorous photo of their microwave – which housed the butter, sugar, and other things that their raucous cat Marvin tends to knock to the floor, and or eat.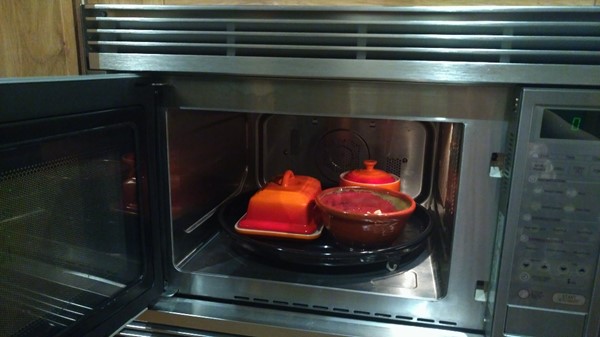 Had Jeff not suggested a distillery tour on my final day in Dublin, might not have left the neighborhood – the goal being "catching up" rather than "seeing the sites".
We even had a version of a Caesar (a Bloody Mary made with Clamato), though it was Gin rather than Vodka for our pre-distillery meal.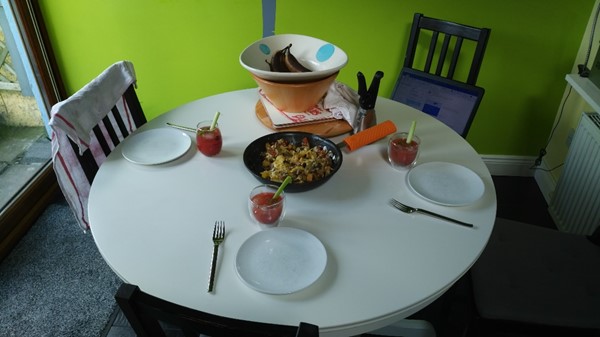 Off to the distillery we go!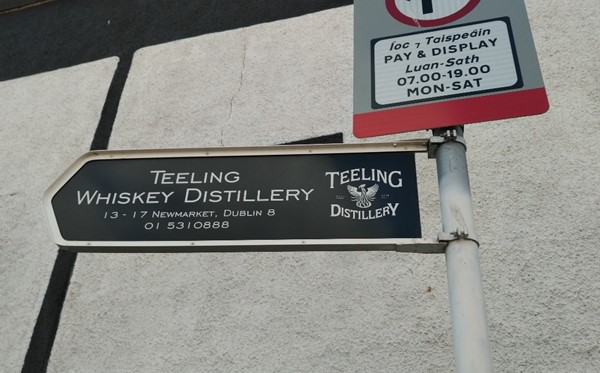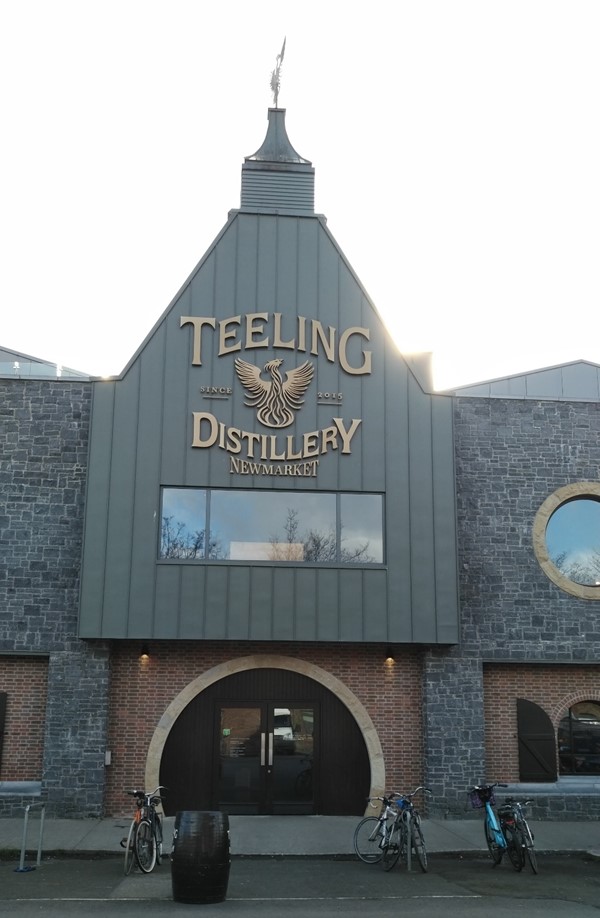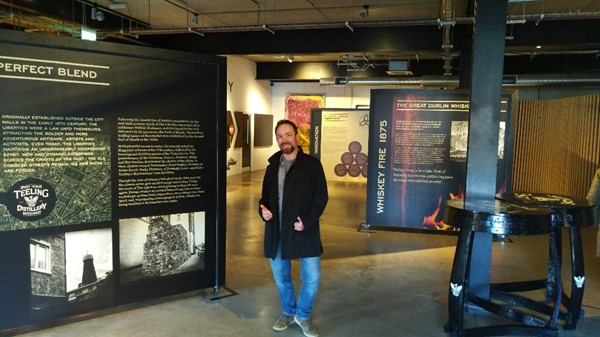 The Teeling Distillery is the first new distillery to be built in Dublin proper in 125 years. AND we have a hipster tour guide (Rory):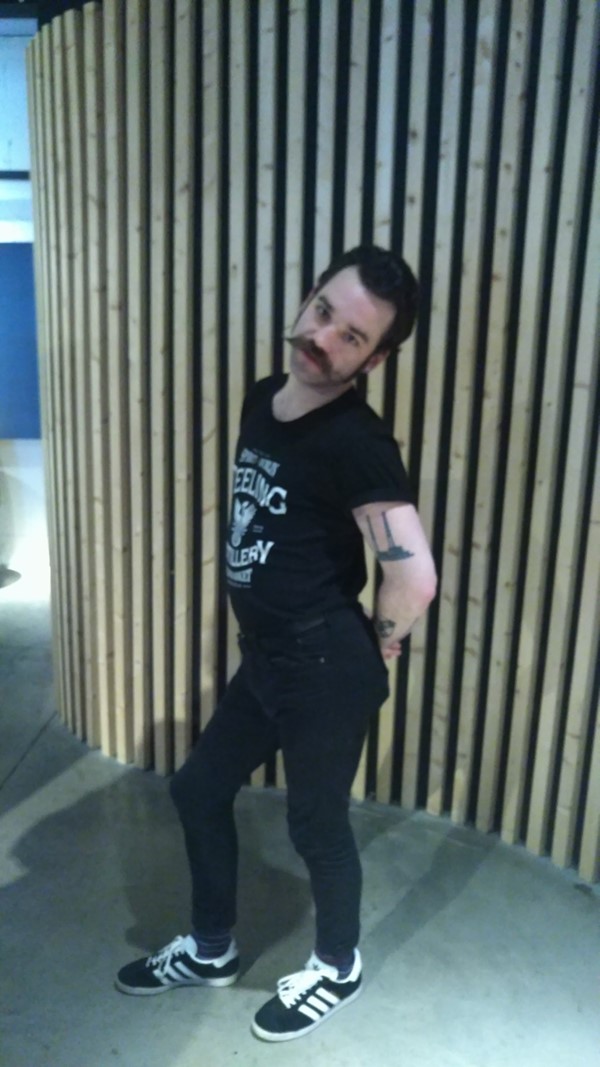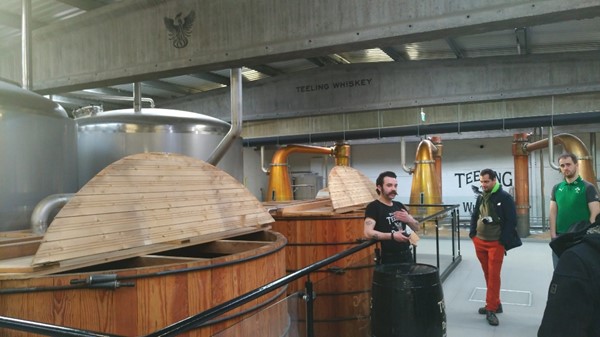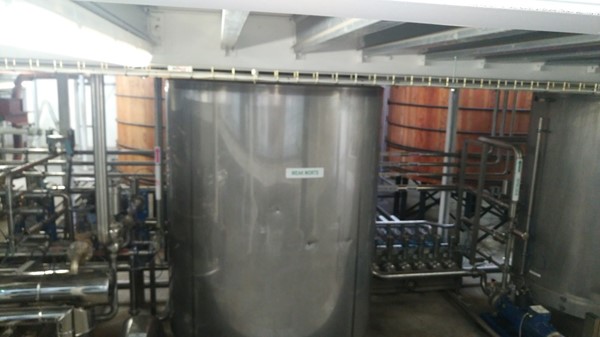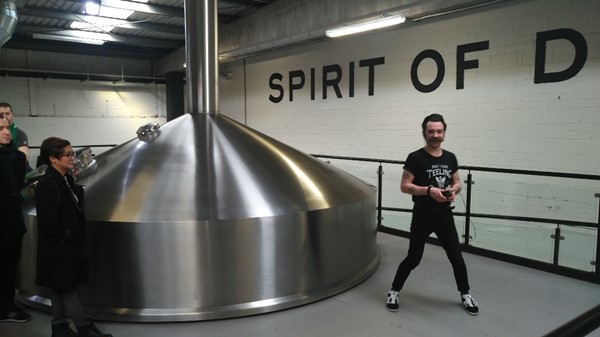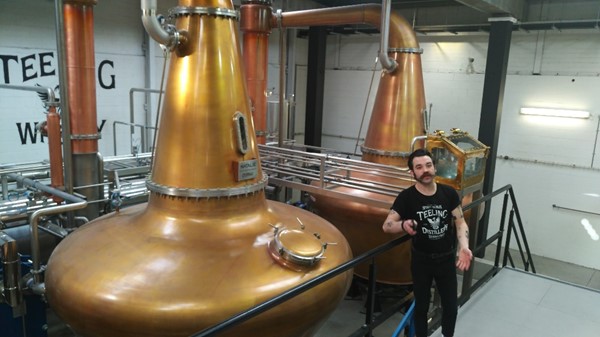 Lovely way to spend a bit of the afternoon, especially when it comes with a big tasting at the end: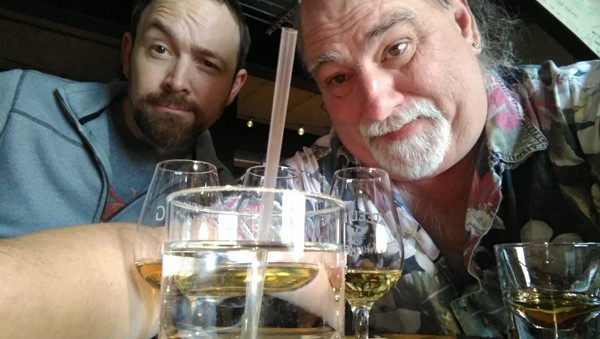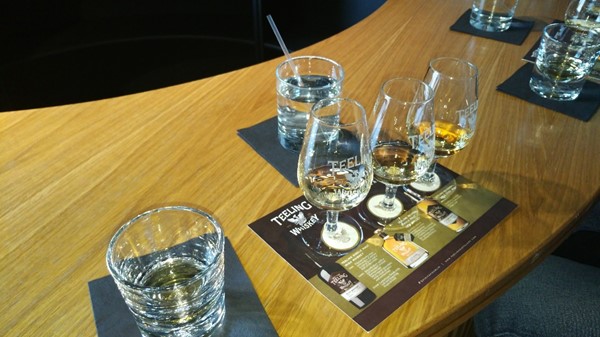 An odd sign on our route home: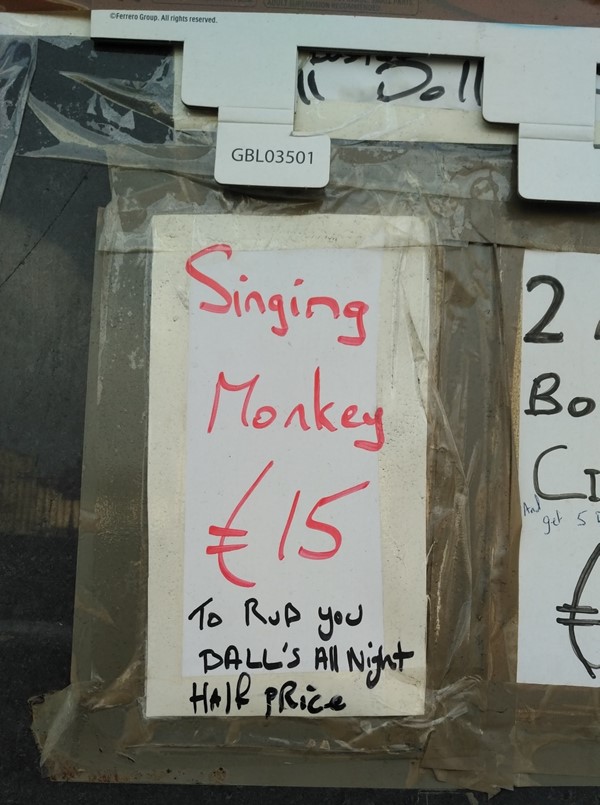 And some interesting products in the grocery: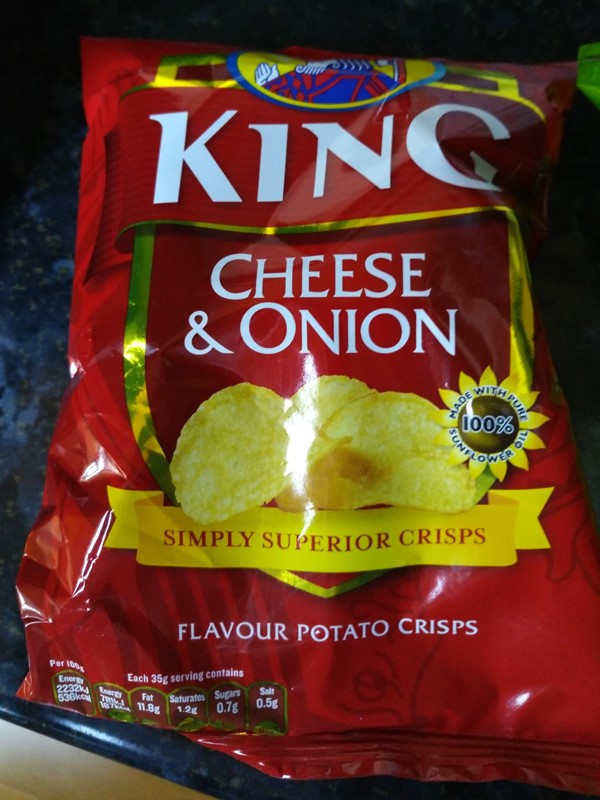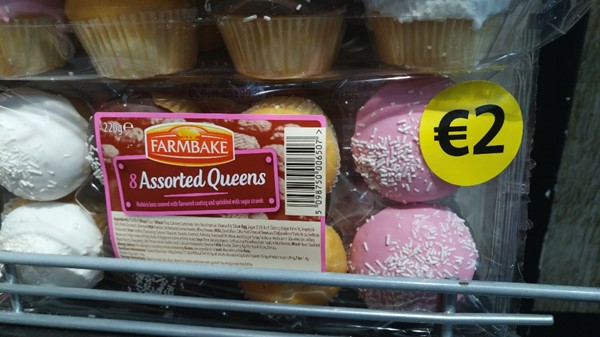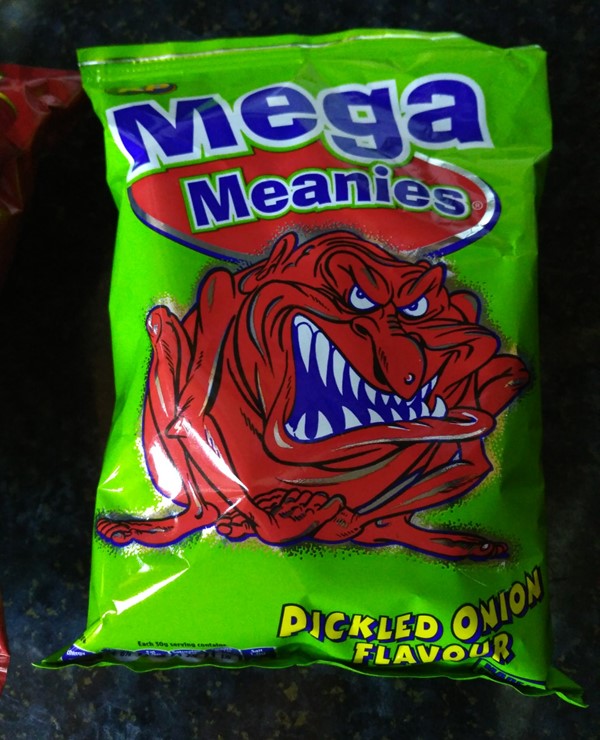 Had a bit of a nap before dinner, and started clearing out some of Jeff's whiskies that only had a bit left…one from Ireland: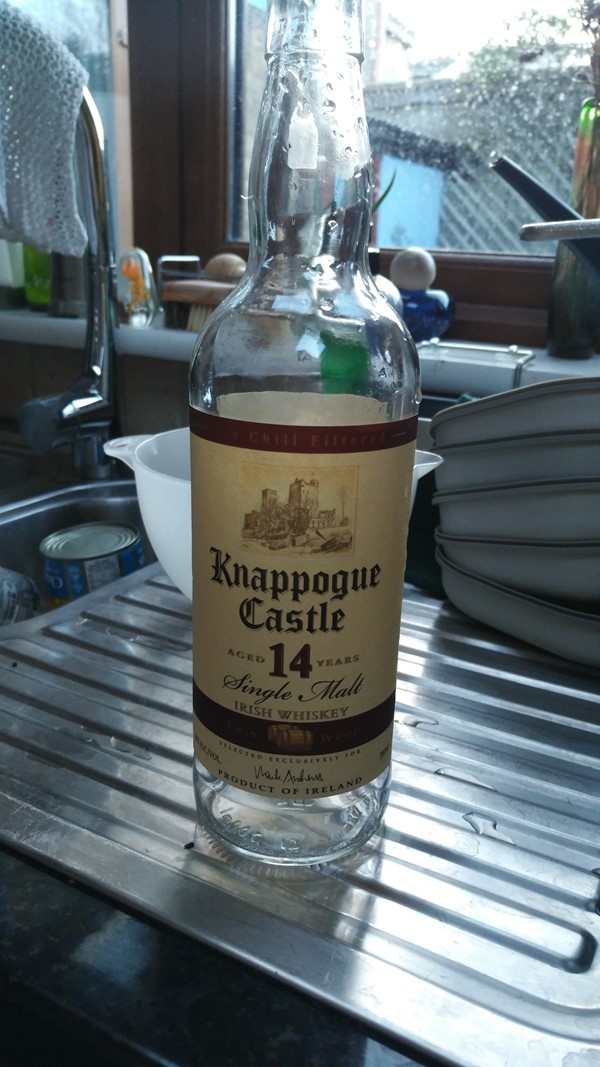 One from Germany: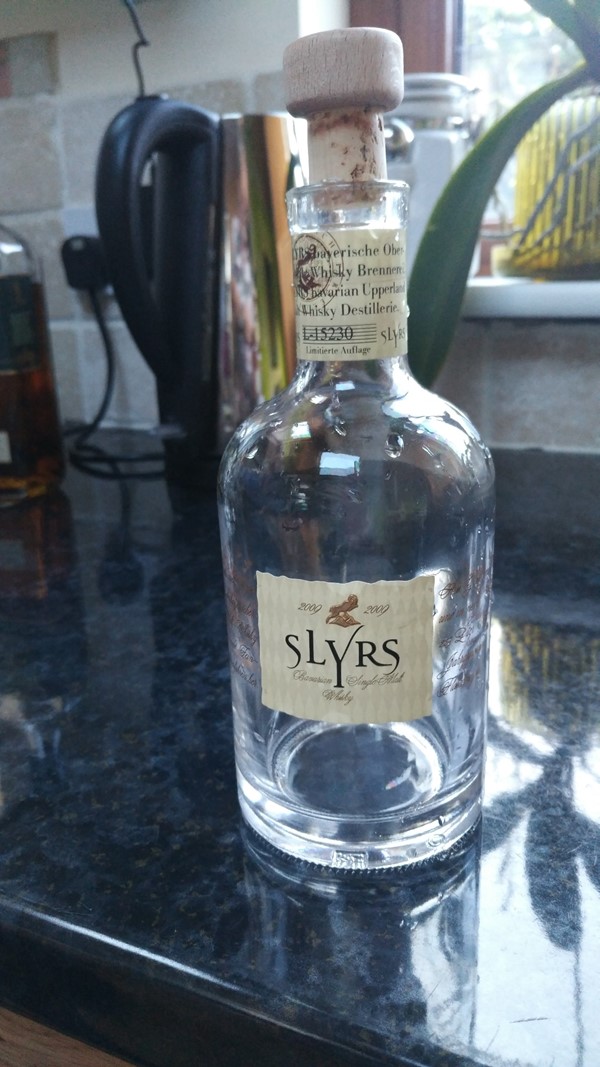 And one from India: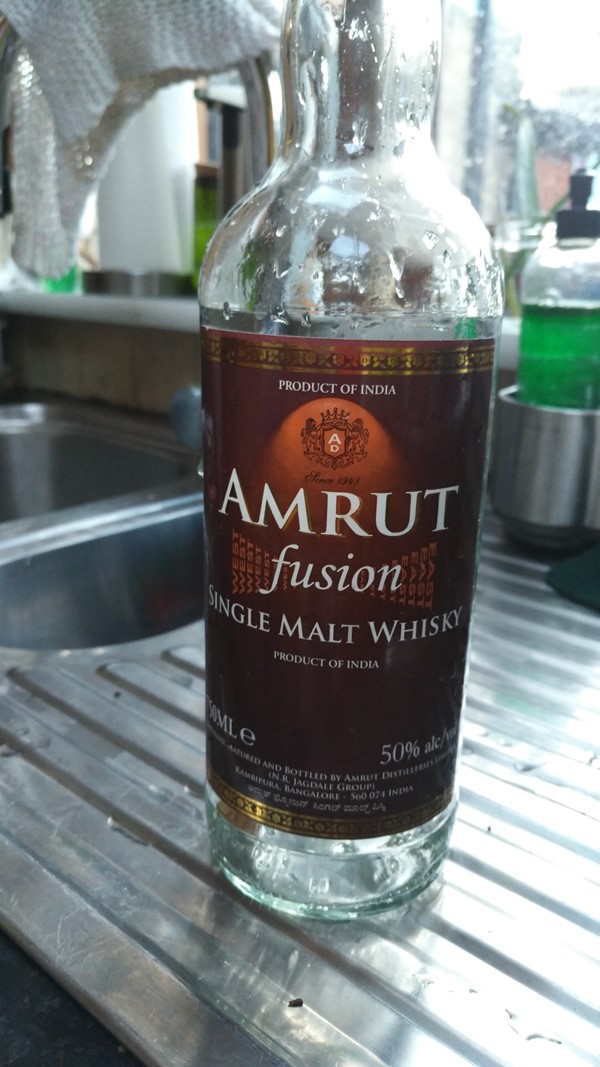 The final dinner of my visit was a Chicken Picata made with green olives rather than capers (because that's what we had) and carrots sautéed in butter and Christmas spices with a little Drambuie: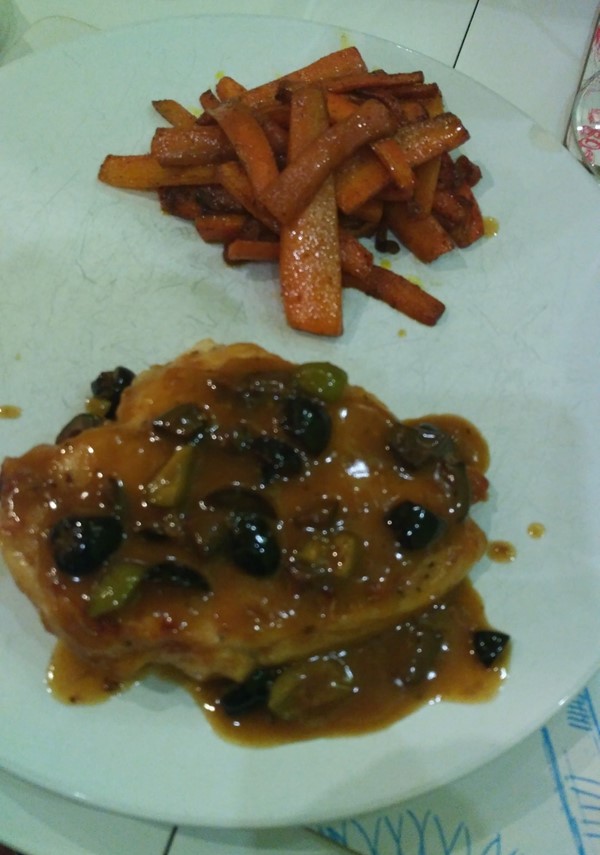 A wonderful meal to finish a visit.
Tomorrow, off very early for the next leg.
[? ??]