Too bloody early to out of bed and into a cab headed to the airport. Made earlier by the lack of a lounge at Dublin that I had privileges for. Breakfast was lunch here, though I didn't go for the beer option:
My hope for sleep on the short hop to Newquay was for naught…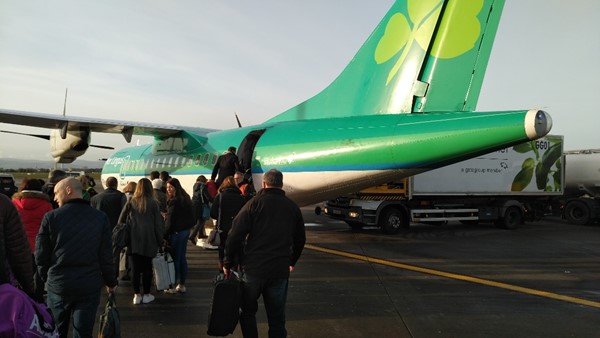 Noisy buggers, those ATR42's…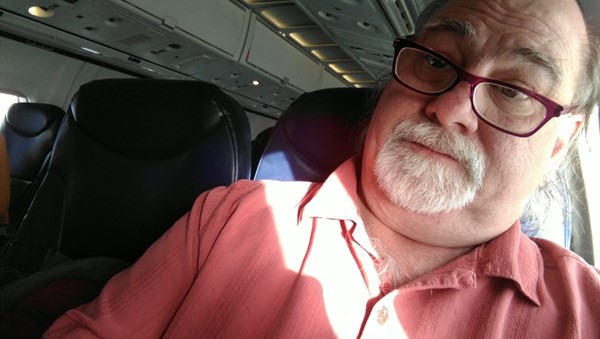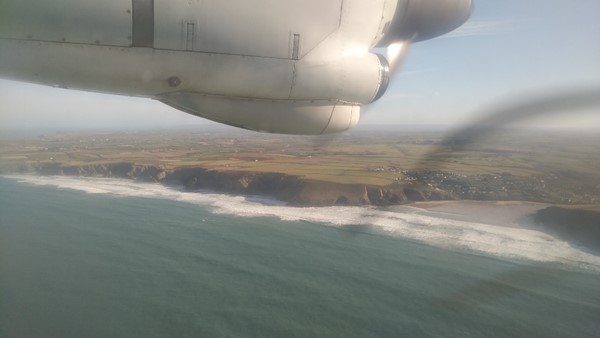 It was an hour plus hop…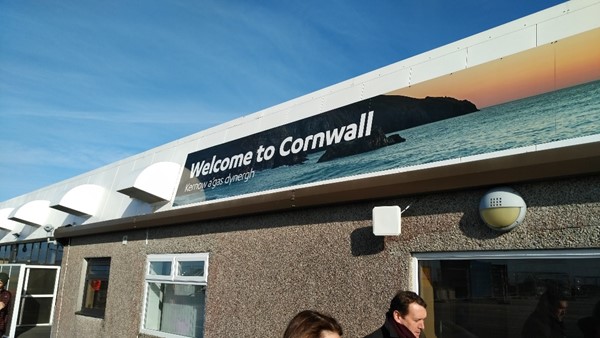 We were running a bit early, beat Ovenden since it's a 45-minute drive from Plymouth.
We did a bunch of shopping on the way back to the house – where I turned in for a couple of hour nap. I've been napping a lot on this trip, even after the time zone difference. Maybe the last seven weeks of flights have caught up with me!
Tonight is dinner out to celebrate Ovenden's soon to be ex-boyfriend whom he still lives with and is heading to the Canary Islands with on Tuesday (the joys of non-refundable fares).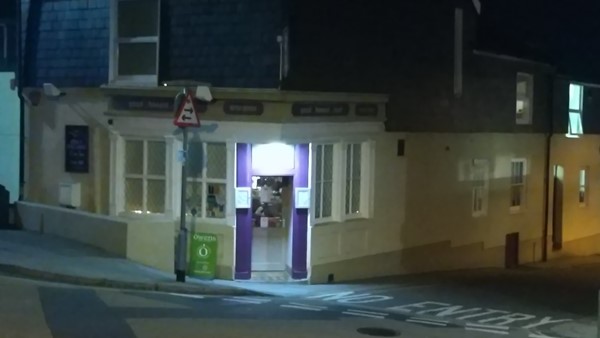 Not that you can tell from the picture, but that is Rock Salt. Service was spotty considering the place wasn't totally full, and they were out of the starter we wanted, and our first choice for wine. Not a good start to dinner with starving people.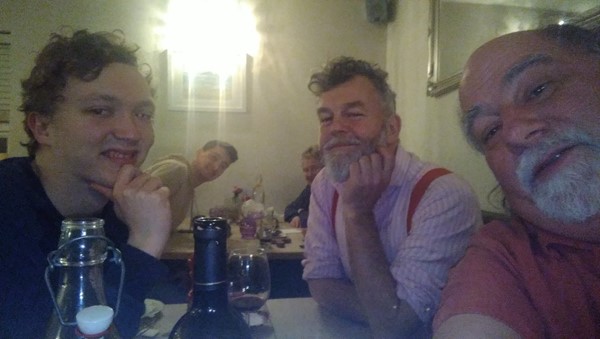 I LOVE the cute guy behind us popping into the picture!
I started with monkfish scampi, Adam went for some chicken appetizer, Ovenden for the surprisingly good breads and spreads platter. That said, they were all good.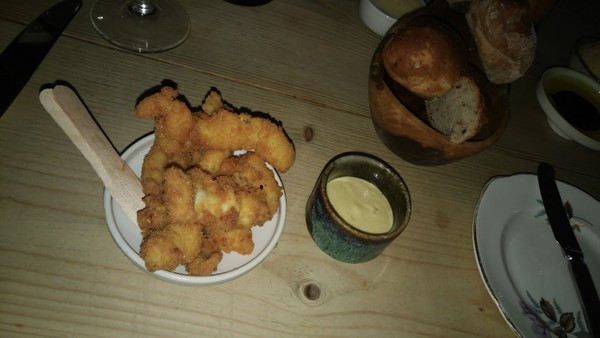 For the main, I went for the venison (lovely),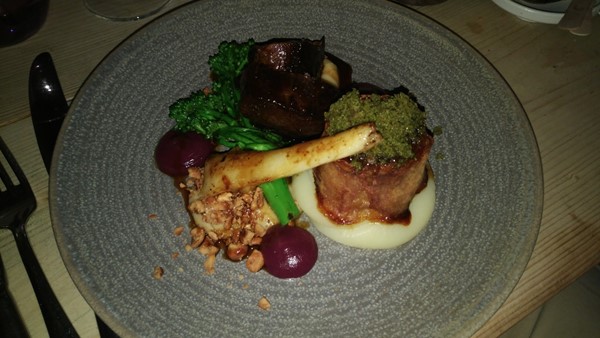 and the boys went for steaks (also lovely, since they gave me a bite).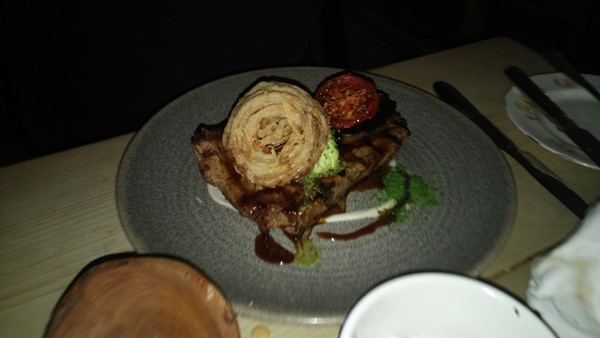 I got to start using the flash! Tasted way better than the pictures.
One of the funny things about my trip to Plymouth is that Adam, Ovenden's soon to be something, works at Kentucky Fried Chicken – which is going through some chicken delivery issues, which even eventually hit even the USA Today. He kept calling in to work, they kept saying, "not yet." Unpaided furlough it seems. But here is the sign from one of the 450 stores shuttered throughout England.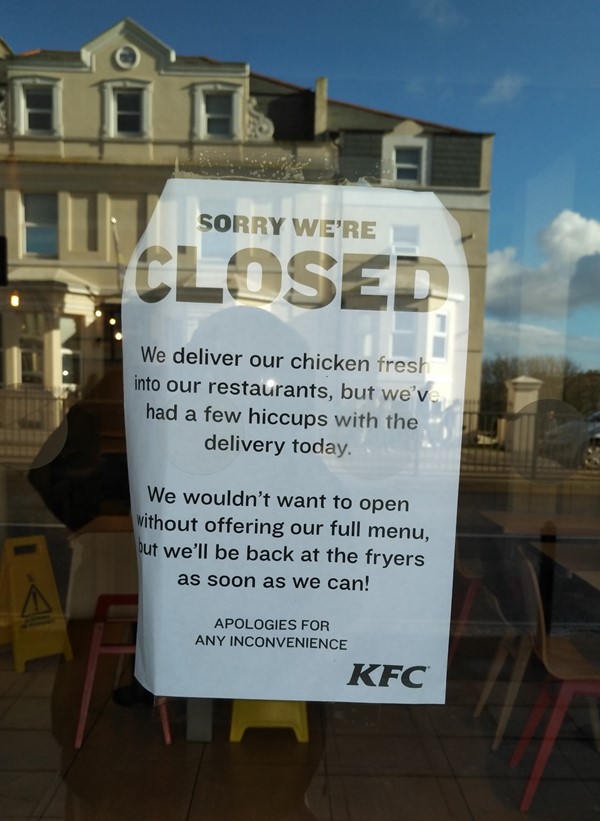 Over the next couple of days, we explored (well, re-explored, since I've been here before) the city. Not sure why all the pictures look gray, other than it was gray all the days, with occasional drizzle. Now, WHY did I leave the gray way of Seattle?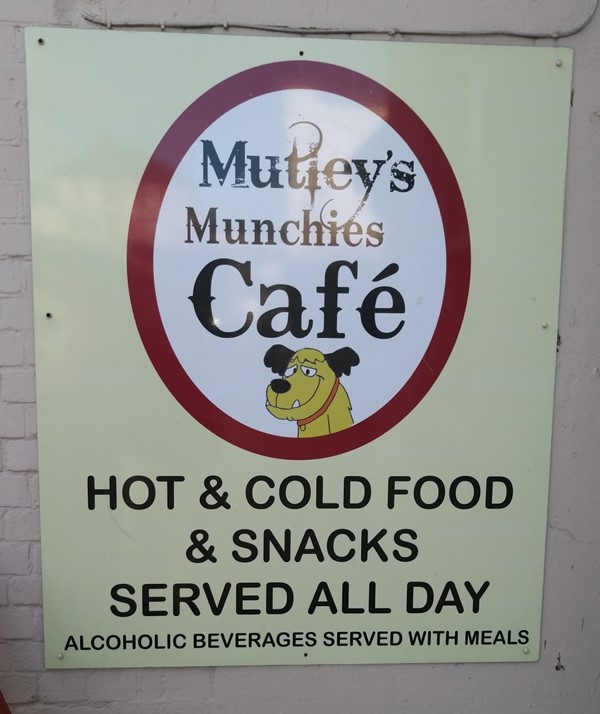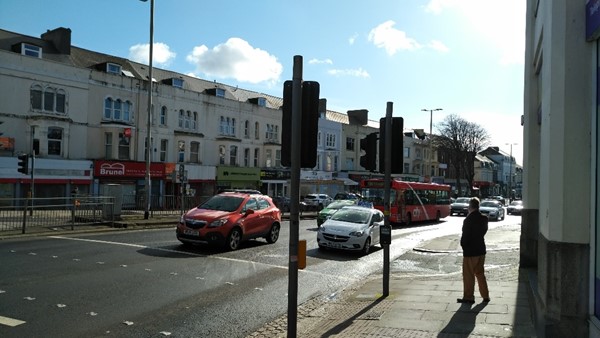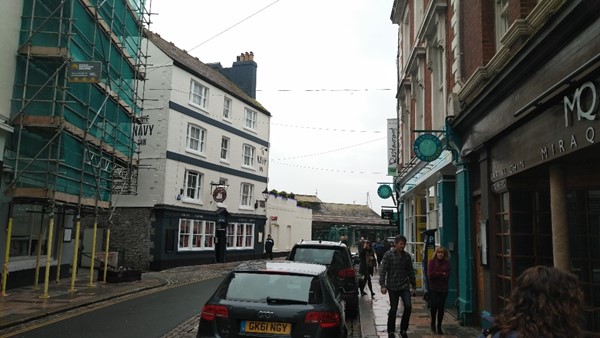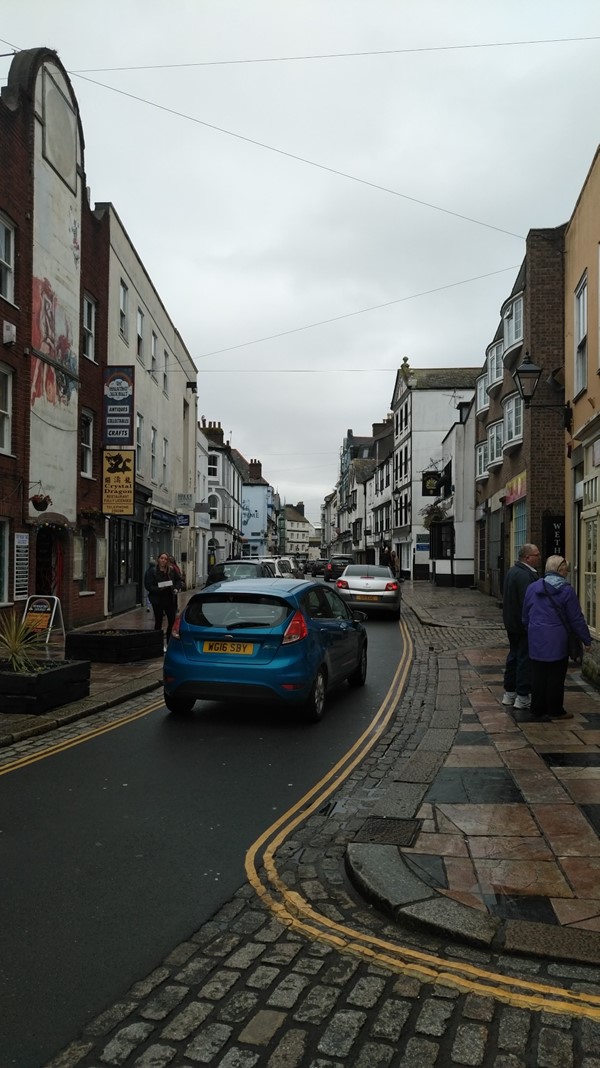 And up to Plymouth Hoe we go…
Even when we eat in, we eat well, and apparently, quickly, since all I got was smeared plates!
My last day in town, off to the Plymouth Gin Distillery we go – sadly, no photos of the facility itself (except for the bar), so this is from Wikipedia: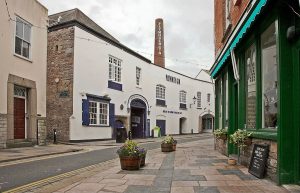 It was a good tour, worth doing again (as I have in the past), and learned some new things, Ovenden connected with an old friend, and we got a free gin and tonic in the Refectory Bar: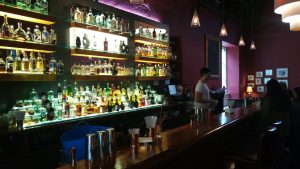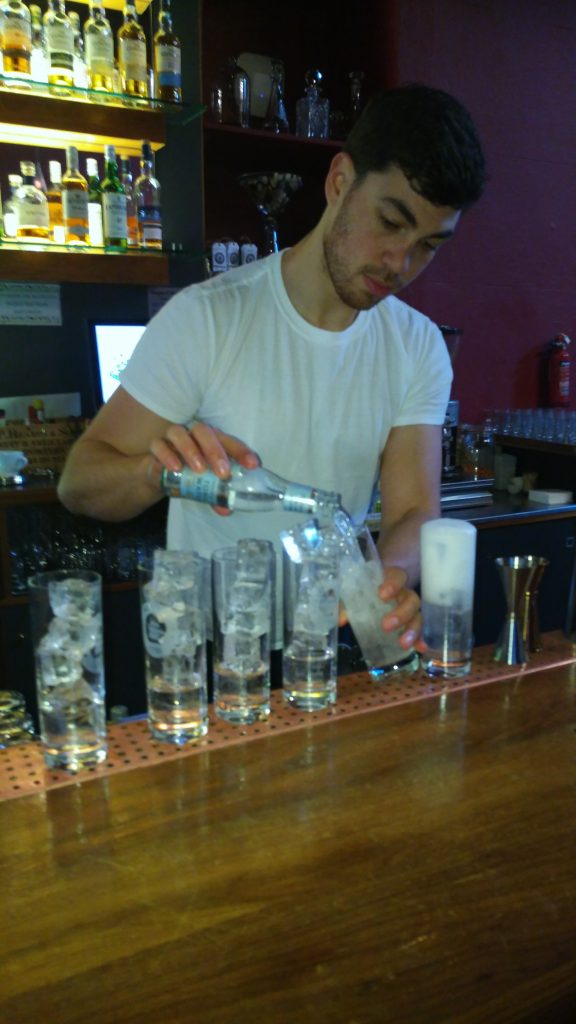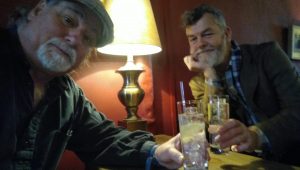 After our drinks, it was off to find a place to eat, which because of a closed bridge, we have to take a two-minute ferry to our restaurant, Rockfish: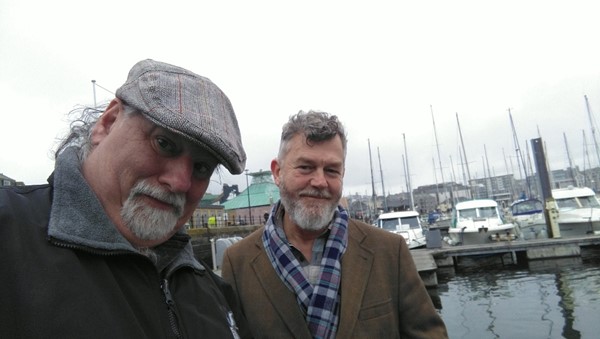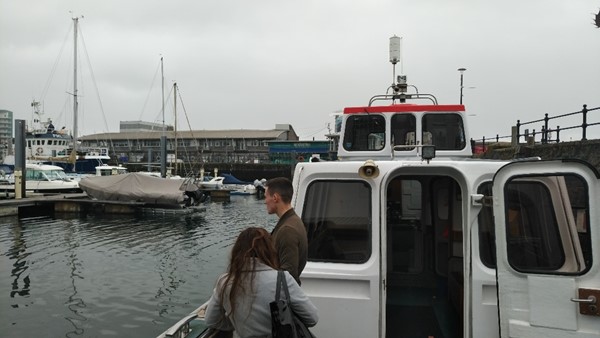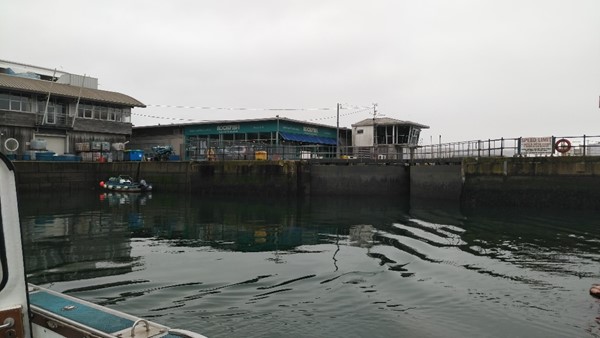 Where the fish was GREAT! And the portions HUGE! And the waiter was a GINGERCUB! But first, a half-price Bloody Mary…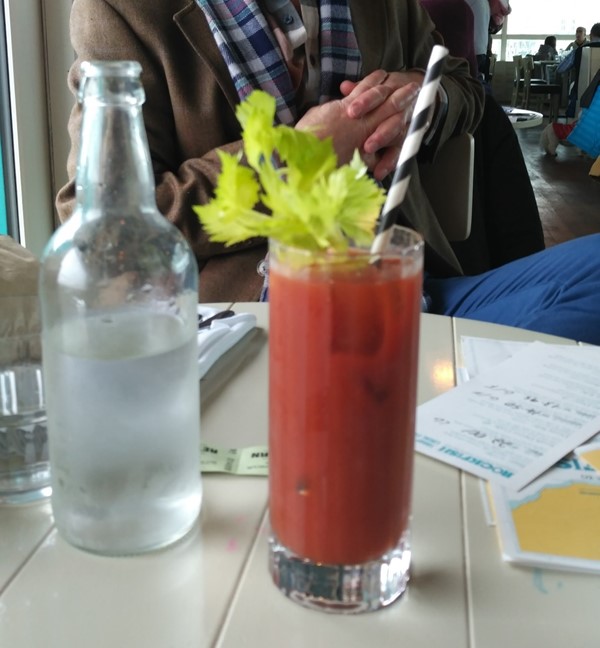 Ovenden went for the Monkish and Salad:
I went for the Line-caught Haddock and Chips: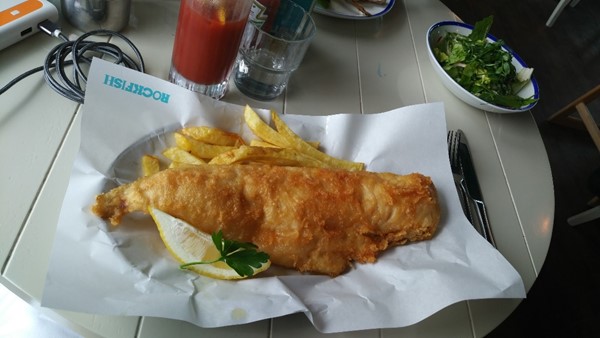 Our final meal at the house was a dinner of Partridge Breasts – things you don't find often in the states: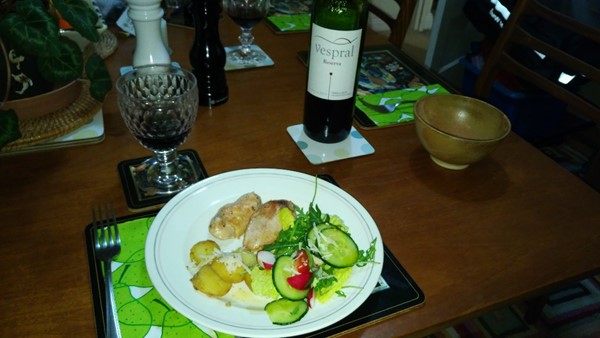 What a wonderful place to hang out for a few days. Next time I won't wait 15 years to return.
[? ? ?]
For more posts, CLICK HERE.