It was a reasonable 11am train north from Plymouth to London…time to stop by the shops for a snack for onboard…and onto the train I go: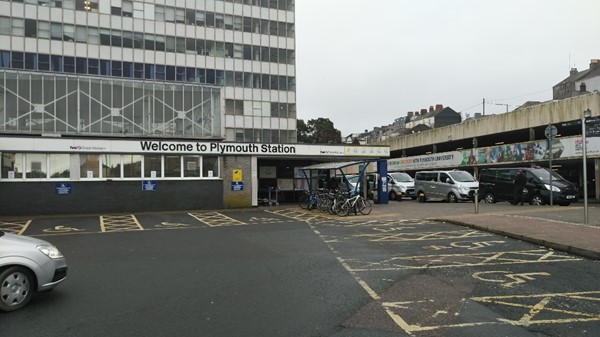 Plymouth station was modern in 1961, not so much now – more Soviet-era Brutalist. But the boys saw me off at the platform!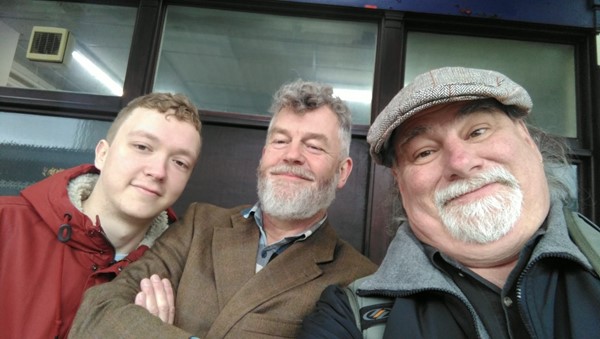 And plenty of room on the train for me and my snacks…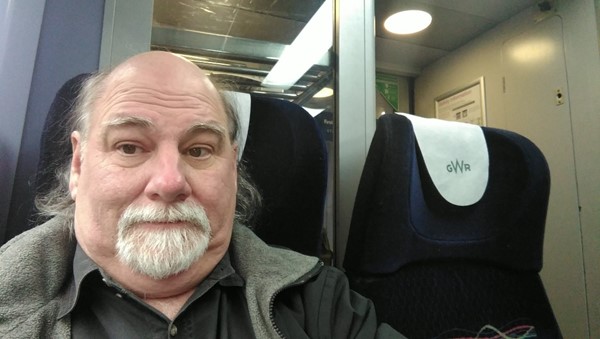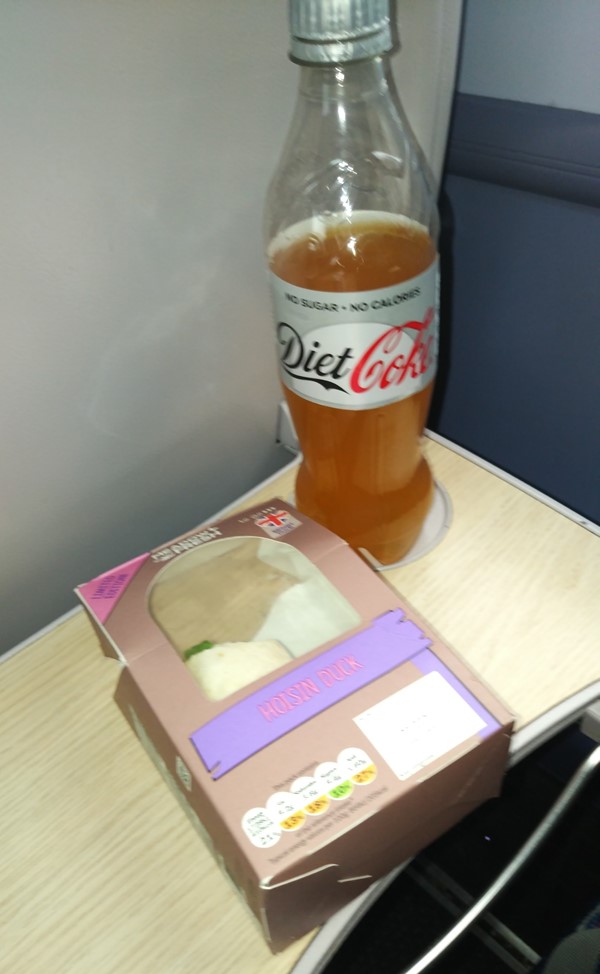 That would be a Hoison Duck wrap (no mayo, so even though they say refrigerate, not that necessary).
Love the European train system— at least on this network, when I booked the trip the day before, they gave me a lovely little printout of my train changes:
It runs on time, or if it doesn't, they tell you, and it's less than 5 minutes off: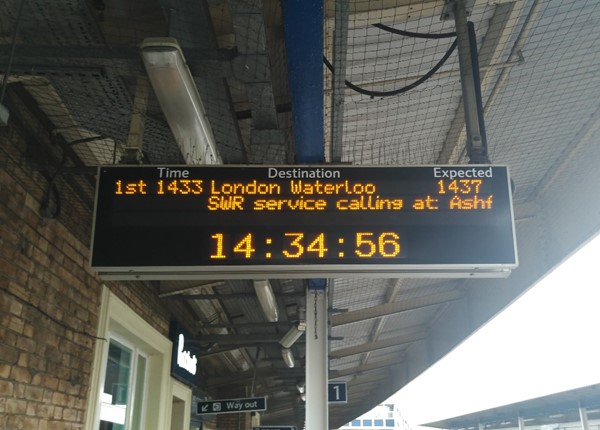 The travel time to Reading was quick, only a couple of stops in route, but to get me to Hounslow, it was two milk runs basically stopping at every stop. But I got there. Didn't miss a connection.
Speaking on connections, my last connection was on a brand new Siemens rail car – so new it gave me a slight headache from the out-gassing from the new plastic materials: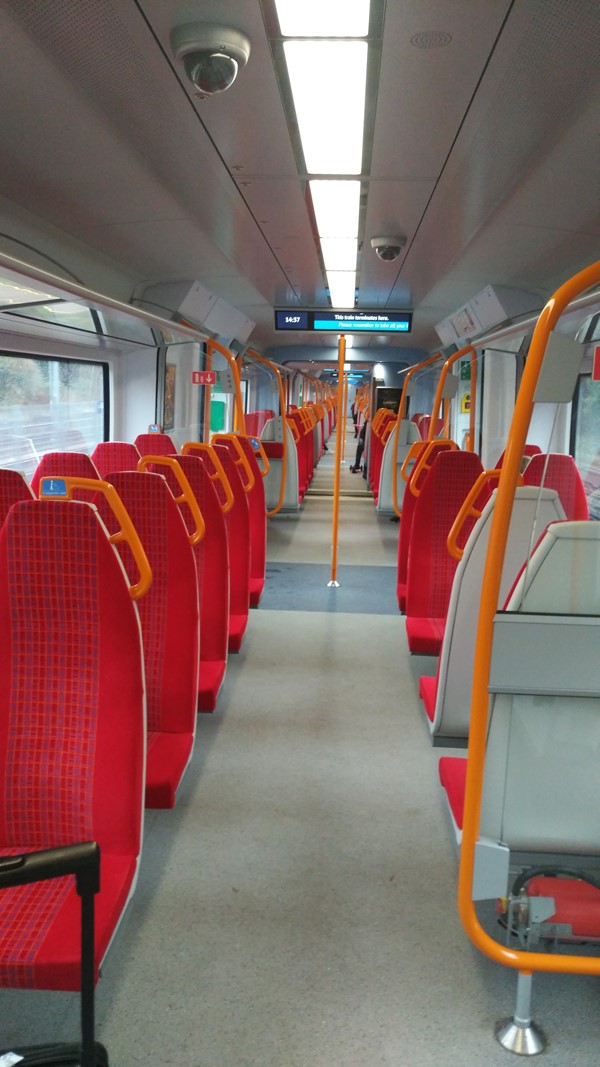 Upon arrival in Hounslow I realized a big "oops". I was at the Hounslow TRAIN station, not one of the three Hounslow TUBE stations.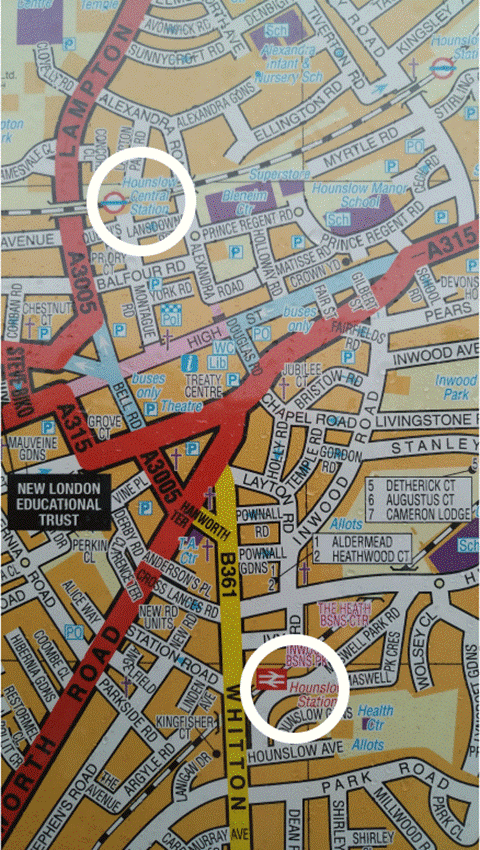 I arrived at the lower one, needed to be at the upper one – which was a block from my hotel. Should have grabbed a cab – instead I wandered for an hour (or maybe should have asked where the hell to go). Should have been a 15-minute max walk. Live. Learn. Ask directions.
Arrived at the Ramada Inn Hounslow: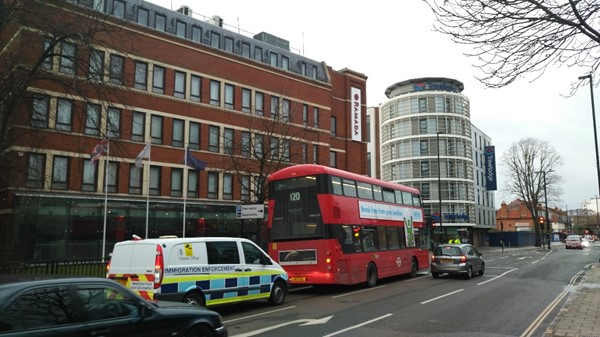 Mine would be the one on the left, not the Travelodge rounded one. Got checked into my "Executive Room", which was UKP$5 more per night than a regular: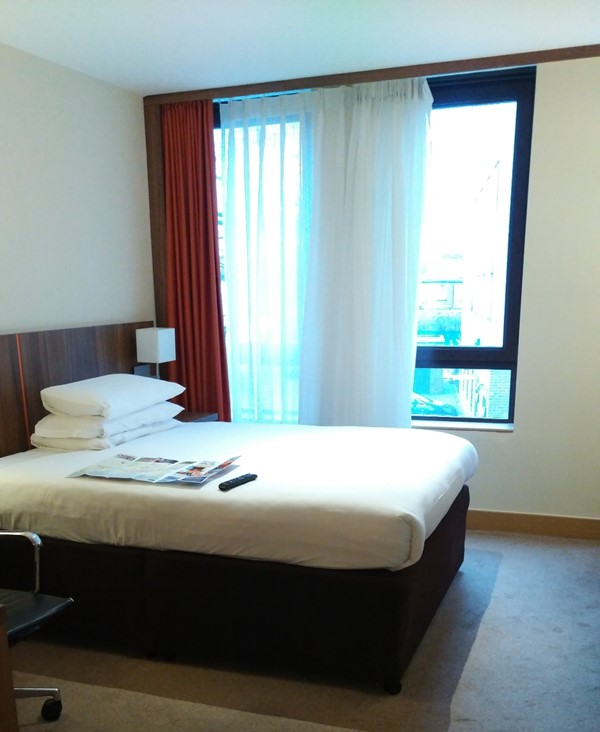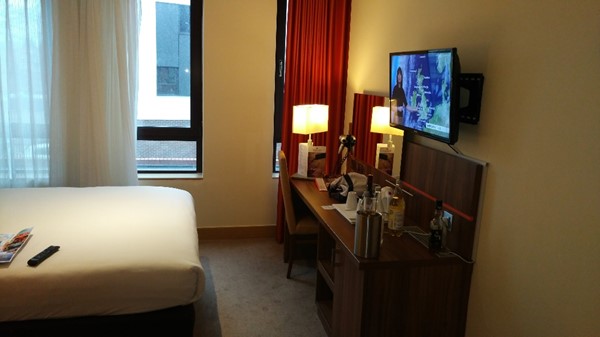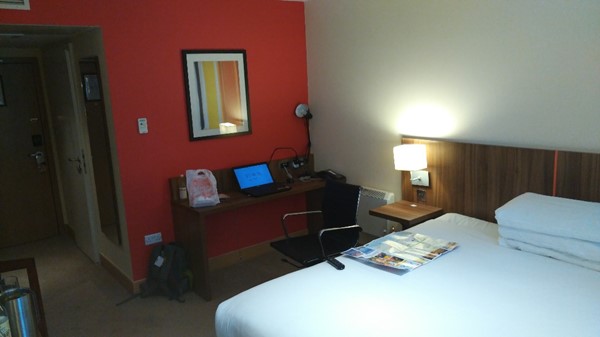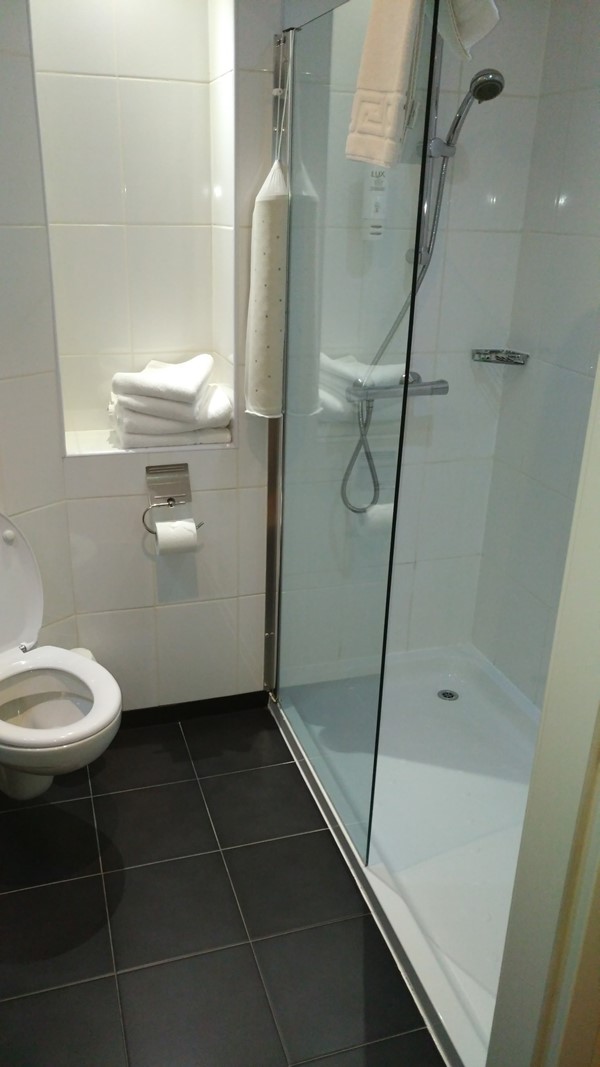 Being a member of the Wyndham Rewards Program, they give you a little starter bag – mine contained these: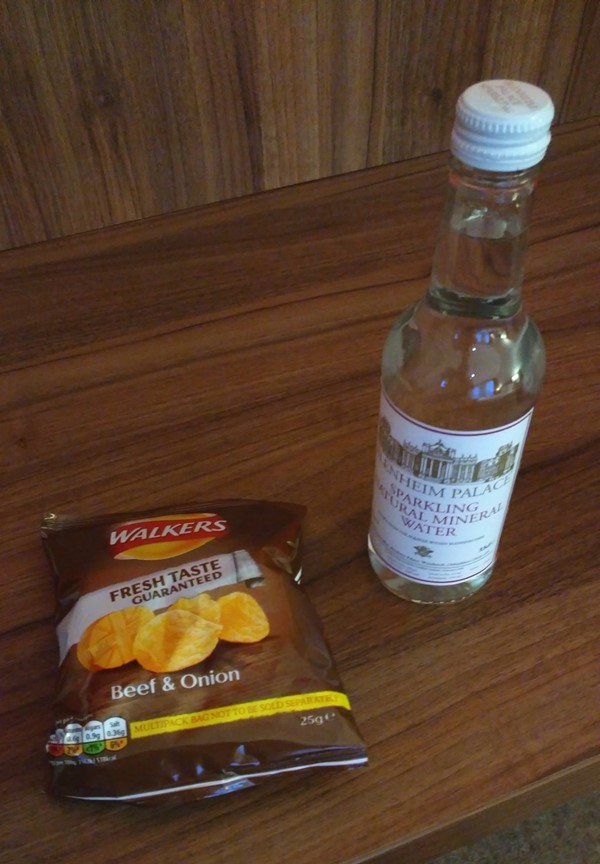 And they have a bar downstairs, so I can get a "bucket of ice" – another picture to add to my collection of what hotels around the world call a "bucket of ice". Yep, that's a white wine bottle cooler.: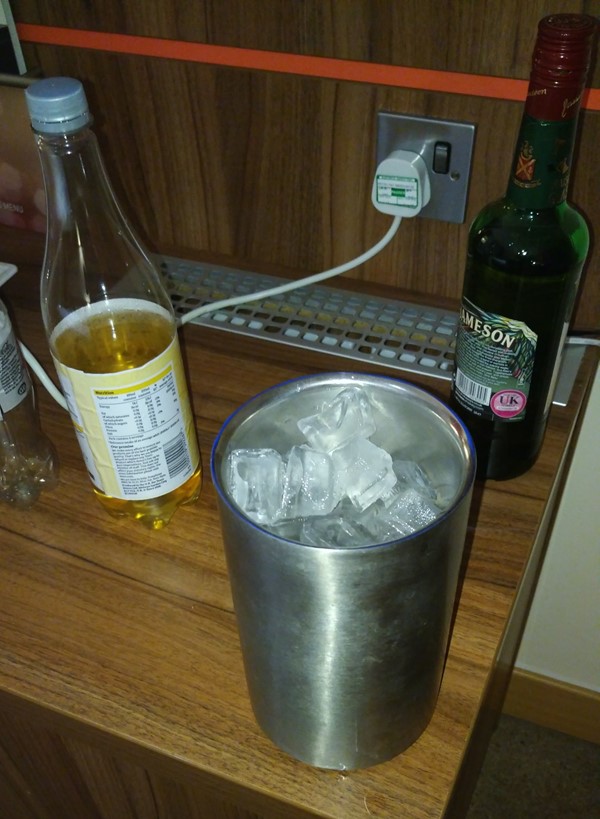 Hounslow is an immigrant-based neighborhood, fairly close to Heathrow as you can see in this shot: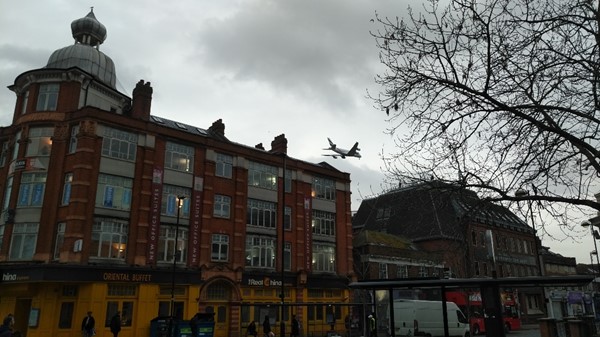 After my wondering around, I needed to get off my feet, more than I needed a "fine dining" situation, so I just grabbed a box of Hallal Chicken from CKC. Apparently, they don't use DHL as their shipper (that's in reference to previous posts about the KFC debacle going on – STILL – in Britain during my visit):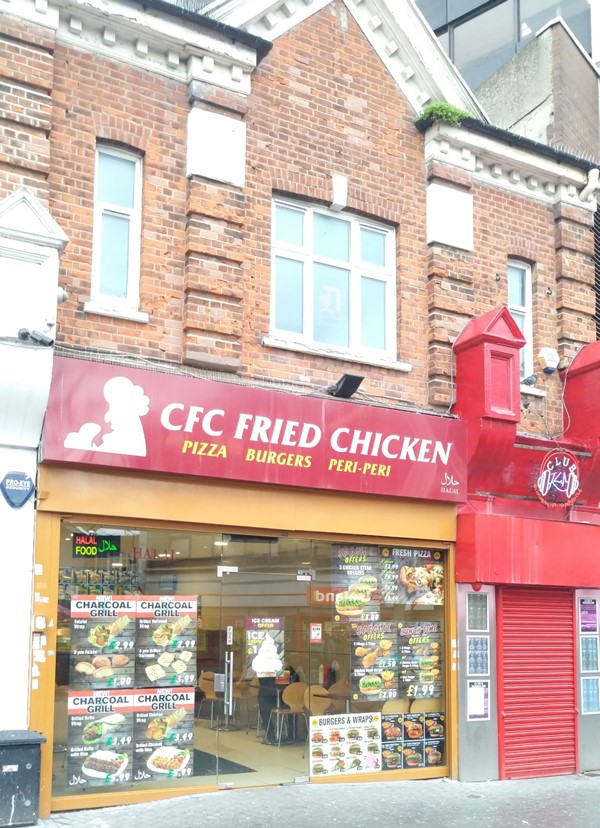 They are a chain, and here is the two-piece with chips version: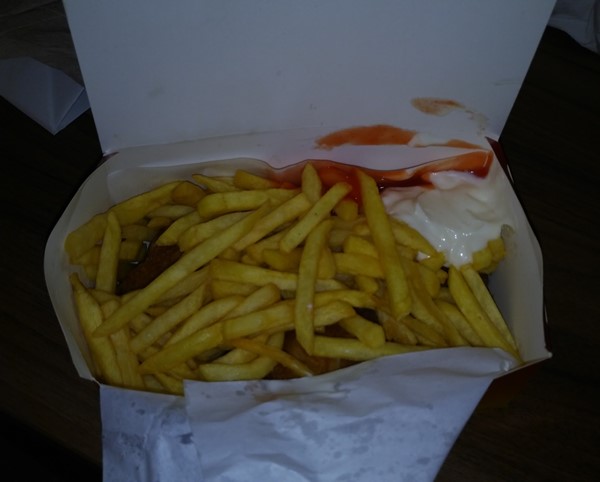 The chicken is at the bottom.
I'll close this post with one of the "oddities" of British life, the distrust of their electrical system, hence, the phrase, "Lucas, Prince of Darkness". There are yearly inspection stickers for EVERY piece of electrical equipment in the room: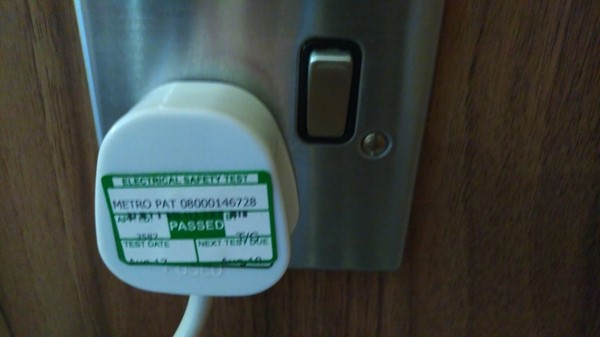 And, of course, switches on EVERY outlet. So odd (by American standards).
Tomorrow is another day.
[? ? ?]
For more posts, CLICK HERE.