One of the advantages of staying in Hounslow is that it's four stops from Heathrow, meaning a short commute. It also helps that my flight isn't until 1:10pm.
Got to the airport in plenty of time – to search out Sobraine cigarettes in Cocktail Colours…sadly, once I found the Duty-Free Cigarette section, they didn't stock them, BUT they did hide the cigarettes from public view in a tiny room: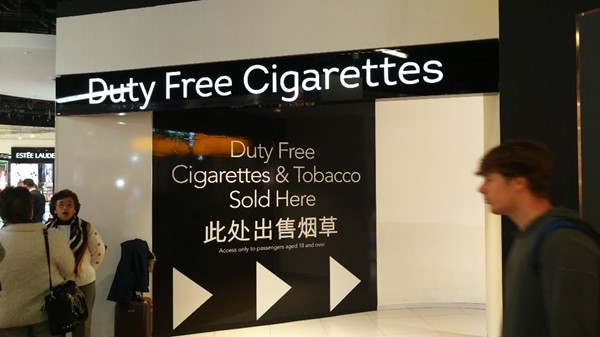 Canada also hides cigarette products from public display.
A decent lounge to hang out in at Heathrow: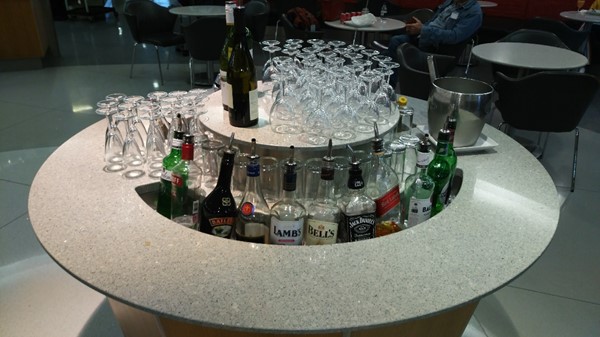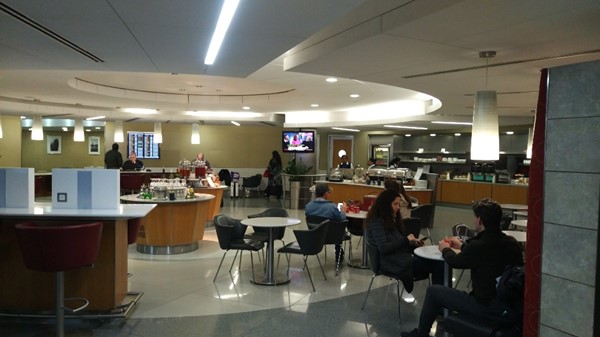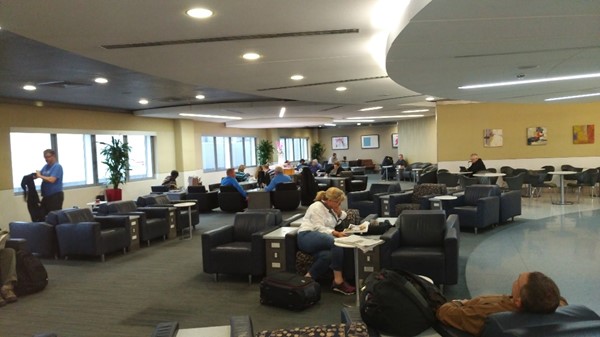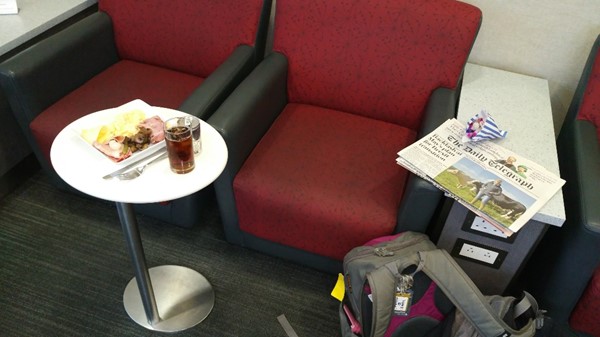 A little food, a couple of drinks, some newspapers, and before I knew it, it was time to board my flight to Los Angeles…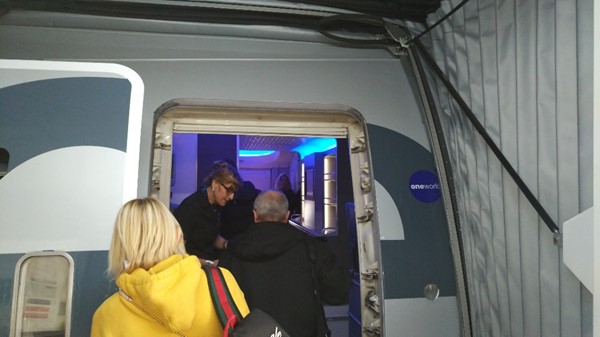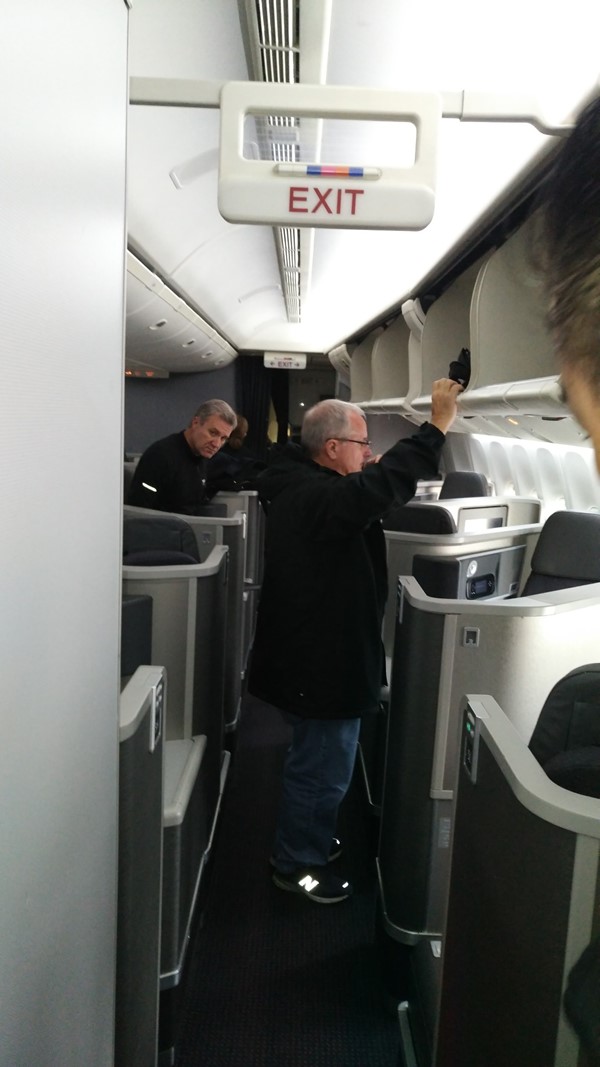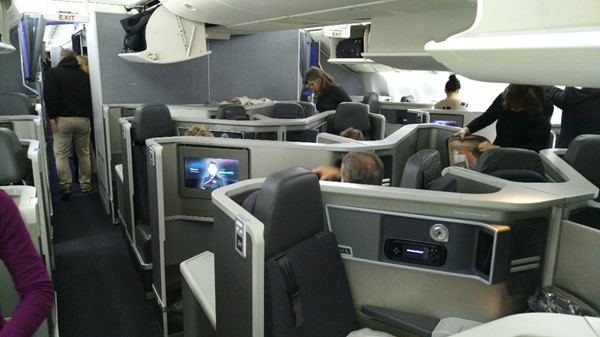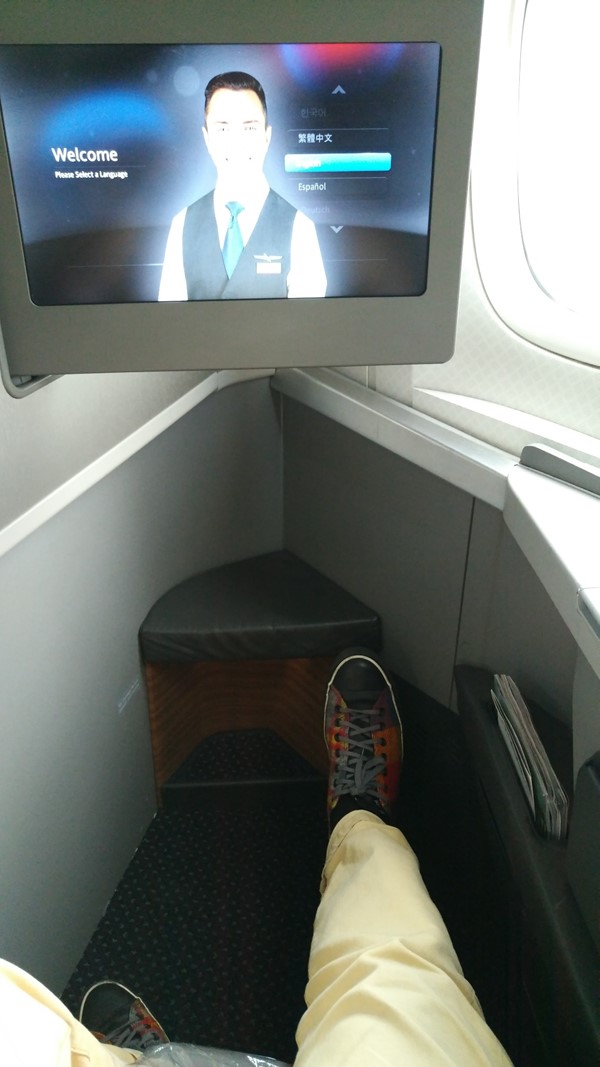 Plenty of room to stretch out up here in Business Class.
About 45 minutes into the flight, the parade of food begins – hot nuts, cocktails, and watching Oscar-nominated Three Billboards!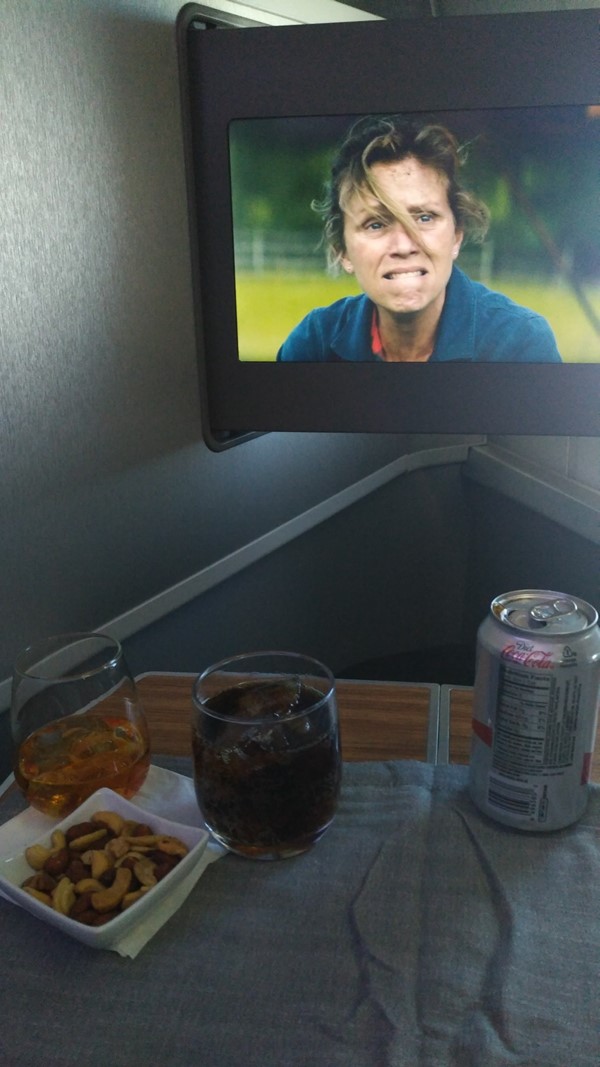 Then onto the salad course. It was nice to have the more drawn out service that a ten-and-a-half-hour flight allows.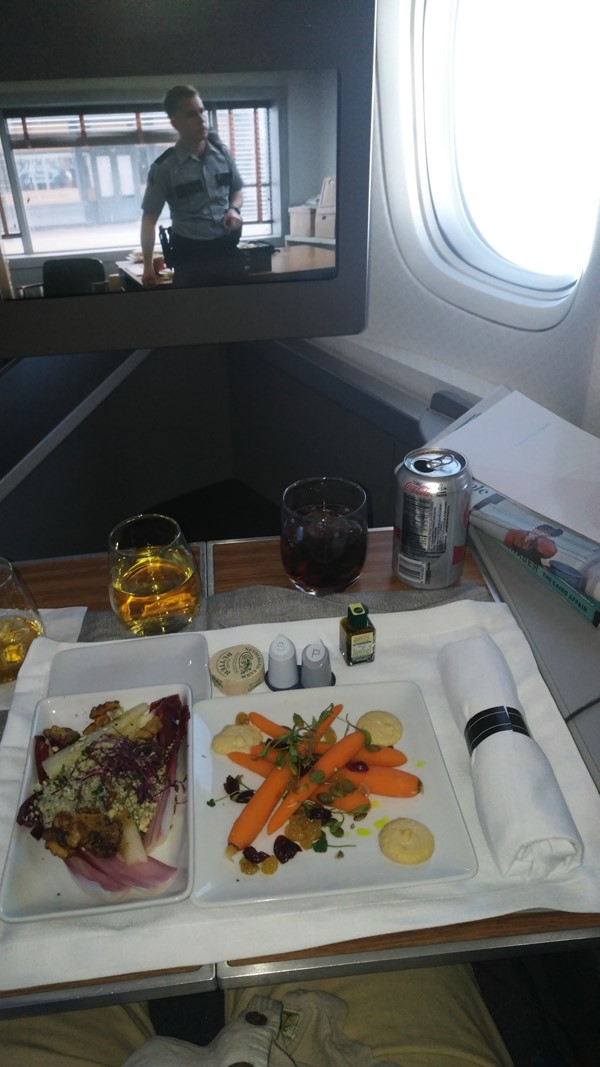 And then the Main Course: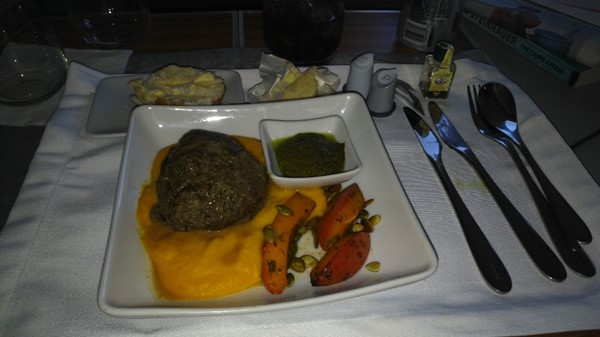 And let's not forget dessert!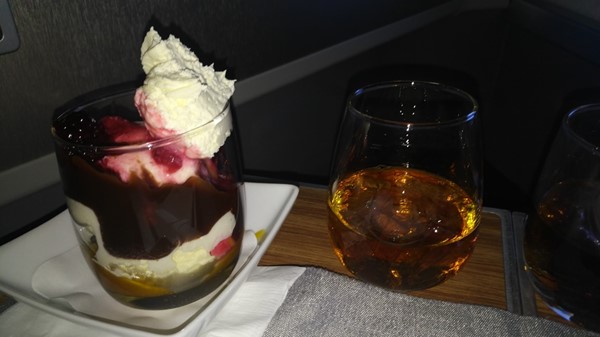 While the bathroom wasn't as nice as the double-side on the long-retired SAS flight from Seattle to Stockholm flight, this one wasn't too bad: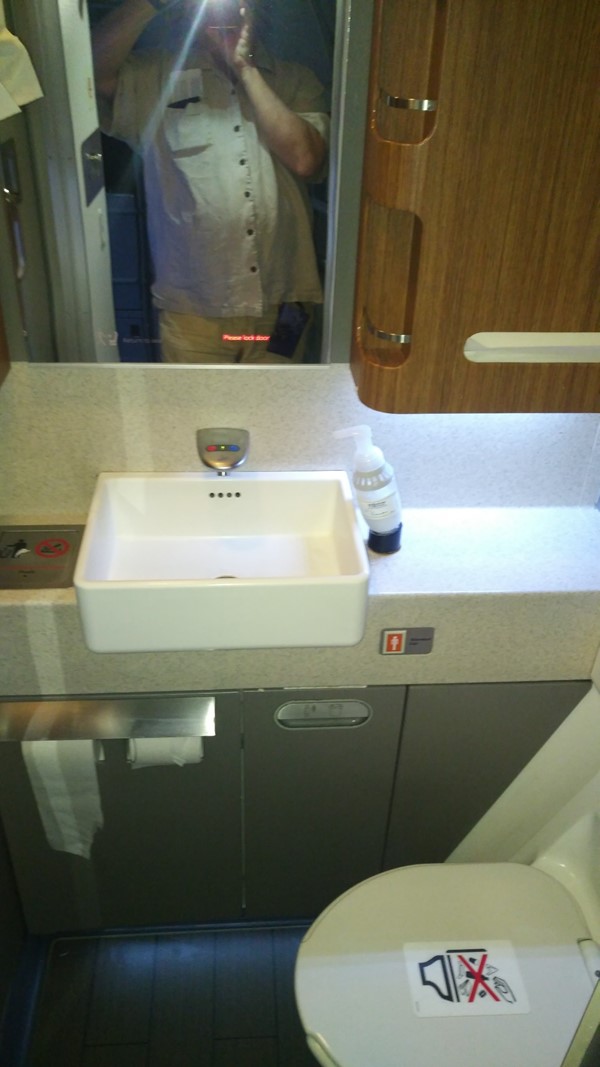 Time to try and get a little sleep in my lay flat bed: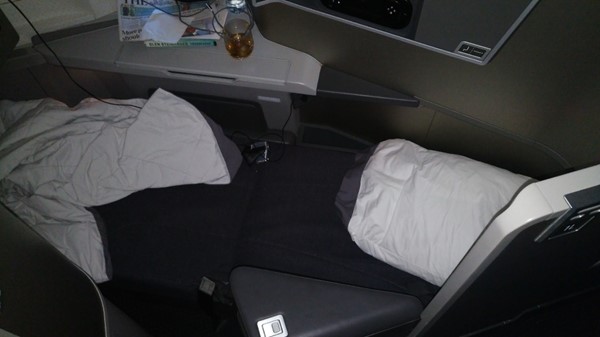 I got a little sleep, but you are still bouncing around on an airplane.
Before landing, lunch showed up: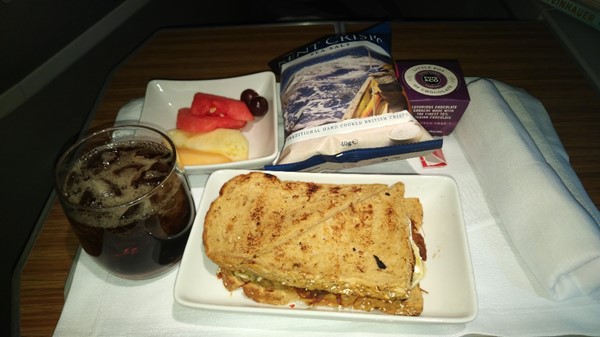 All the food was pretty tasty!
Made it through customs/immigration in one piece, and it was off to the Admirals Club at LAX. Turns out there are THREE levels of service in Terminal 4 – the Admirals Club, which I could get in using my Alaska Board Room card, the Flagship Lounge (where I got to go) because I was on an international Business Class ticket, and a First Class Lounge which I saw glances of. I'm happy enough with the Flagship Lounge and their massive food offerings: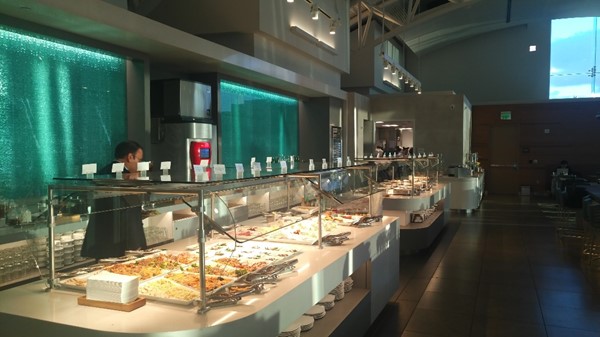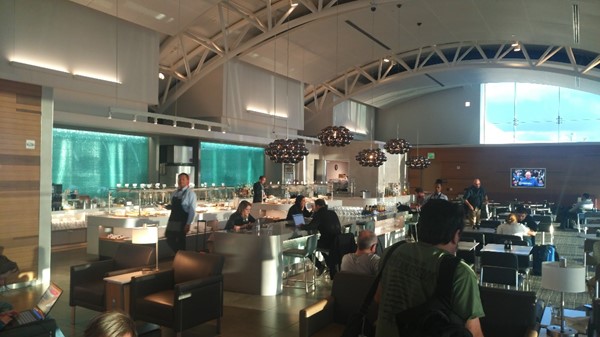 It's also really nice to have a shower after a long trip, when you have another couple of hours of flying ahead of you: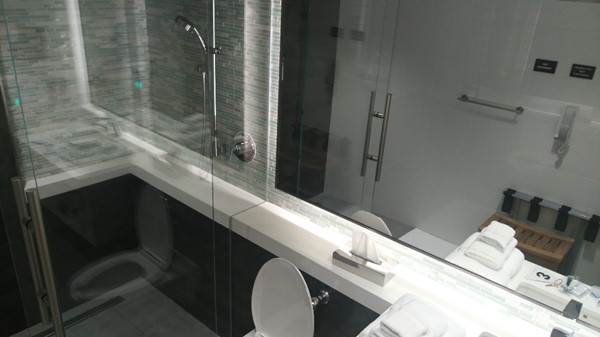 Oh, did I mention the custom Pho stand? That's what I had since I wasn't really hungry from the overseas flight: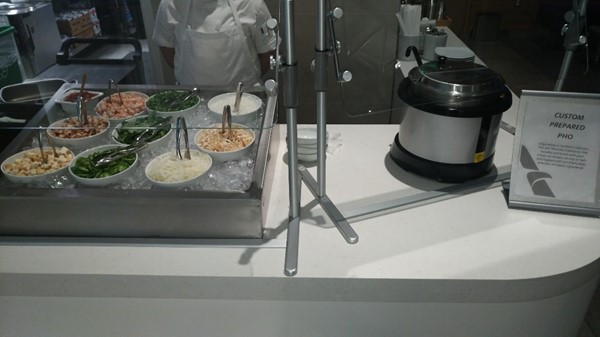 Or the pour it yourself bar with half a dozen whiskies?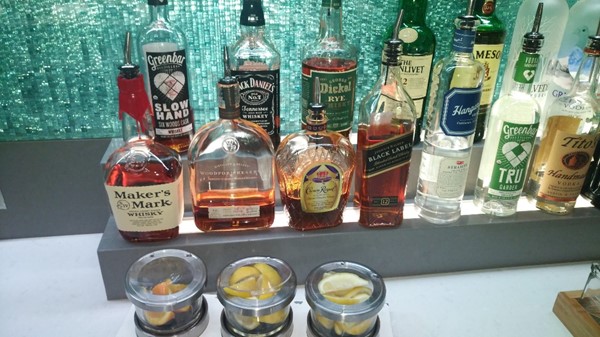 Sort of hard to leave this luxury and get back on a plane – but that's what I did, to be rewarded with a broken seat next to me…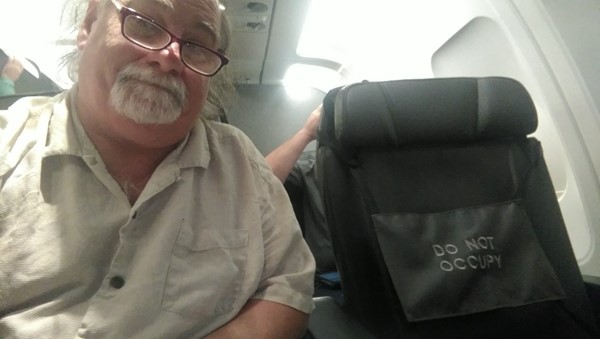 And the food parade begins again…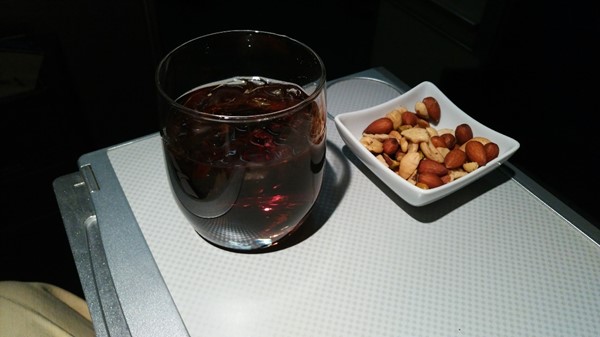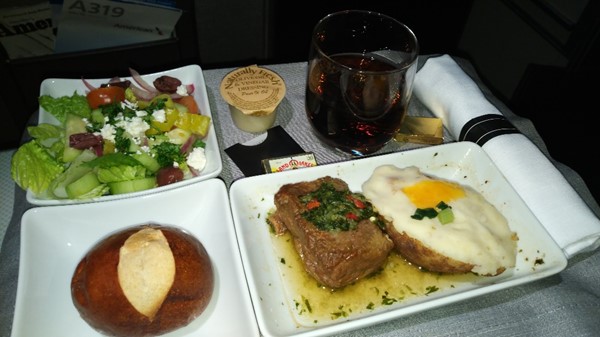 The amusing part was that the roll on the two-hour flight was warmed – but on the 10-hour-plus flight, they didn't warm the roll. With a little Snickerdoodle for dessert: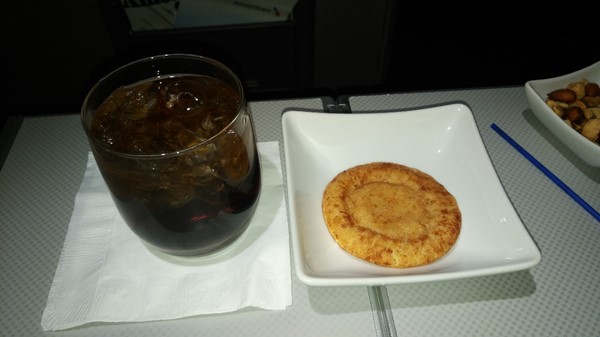 And then if was grab the luggage from the carousel, hail a ride home, and collapse into bed.
Another vacation completed.
[? ? ?]
For more blog posts, CLICK HERE.