Nice to have a washer/dryer when preparing to leave the continent for ten days. Woohoo, clean laundry!
My trip to Japan kicked off with a humorous encounter at the ANA check-in counter…where I ran into Beth, Zilla, their two kids and his mother. And on my flight no less!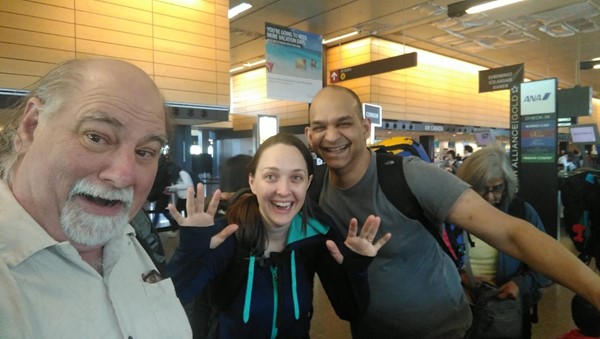 Seems like they like to get to the airport three hours before flights as well.
Left them to get through security, and I headed to the S Concourse and the Sea-Tac owned lounge that ANA contracts out to serve their Business and First-Class passengers. Nothing like a noon time Manhattan.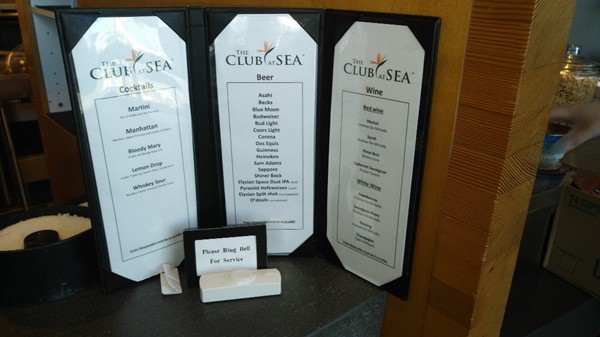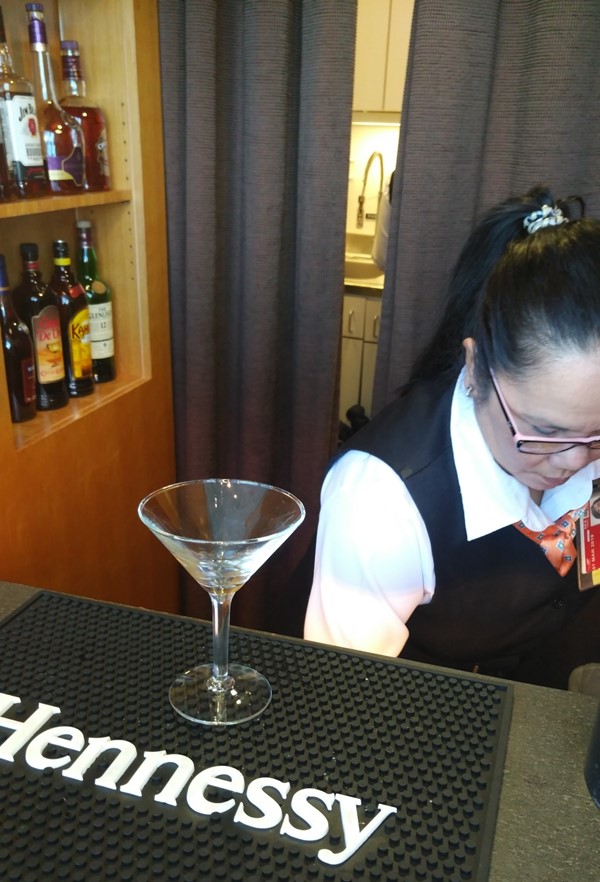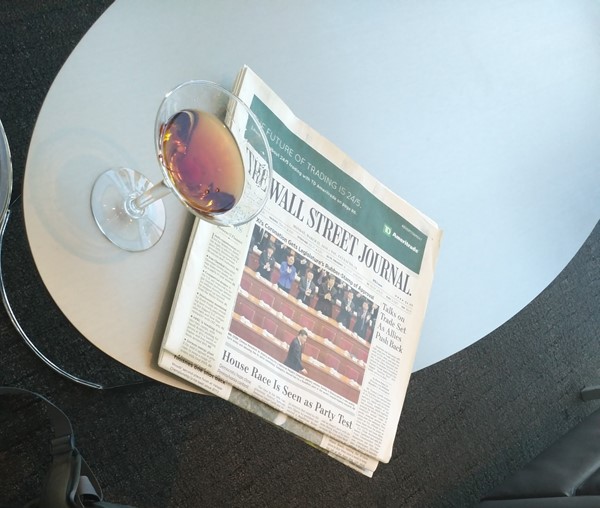 When I arrived, breakfast stuff was out, but quickly transitioned to lunch items: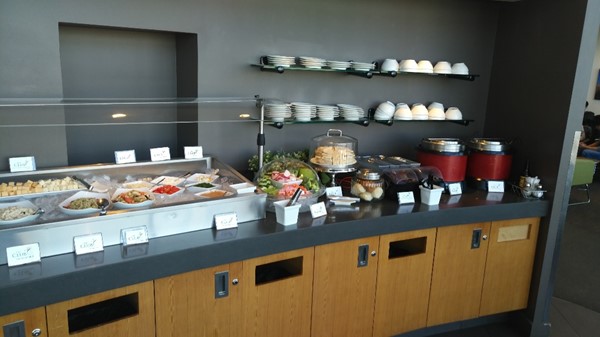 Not a bad lounge, though not huge: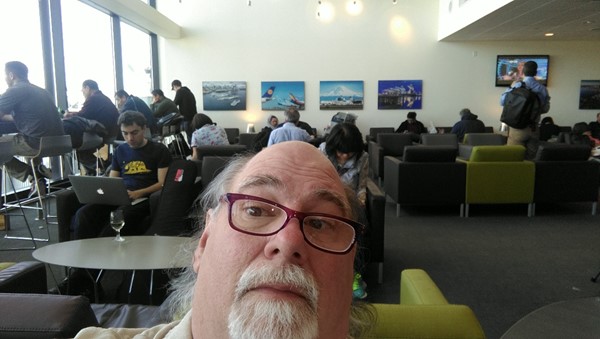 Nice views of the runway: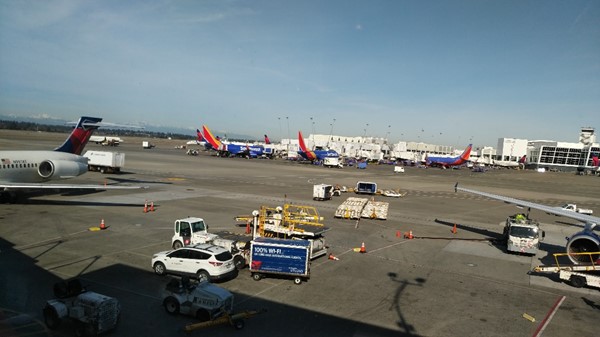 Before long, it was time to board: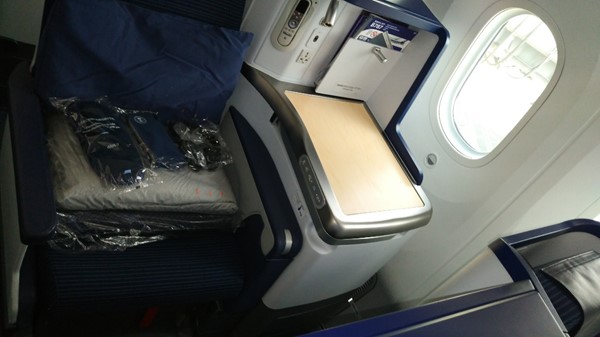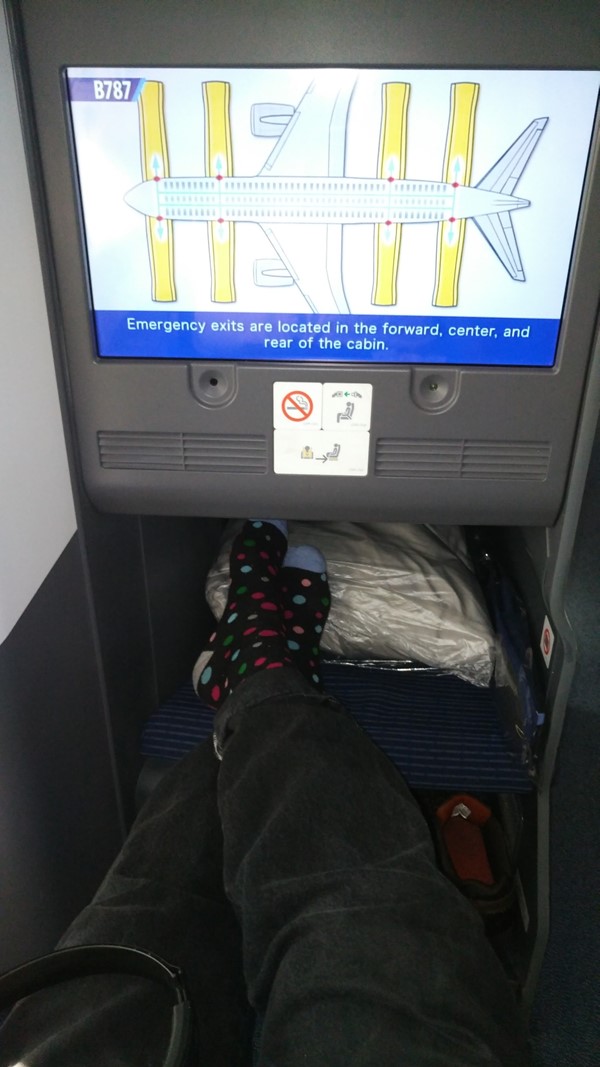 Not the best picture of my Business Class seat, but you can see by the window size that this is a 787.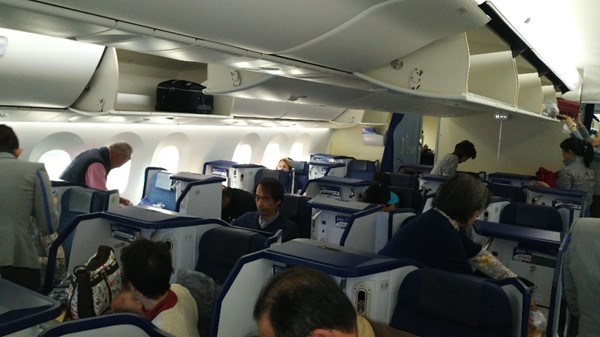 And the usual pre-departure glass of bubbles!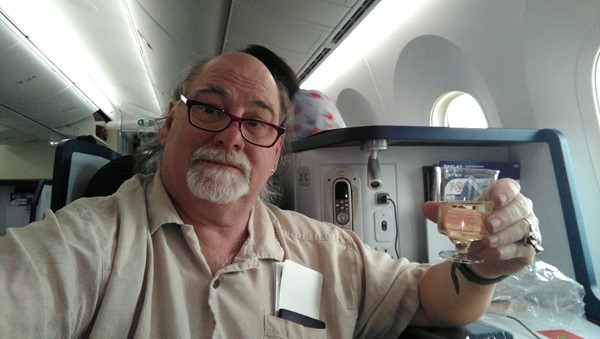 And it certainly was a beautiful day to fly…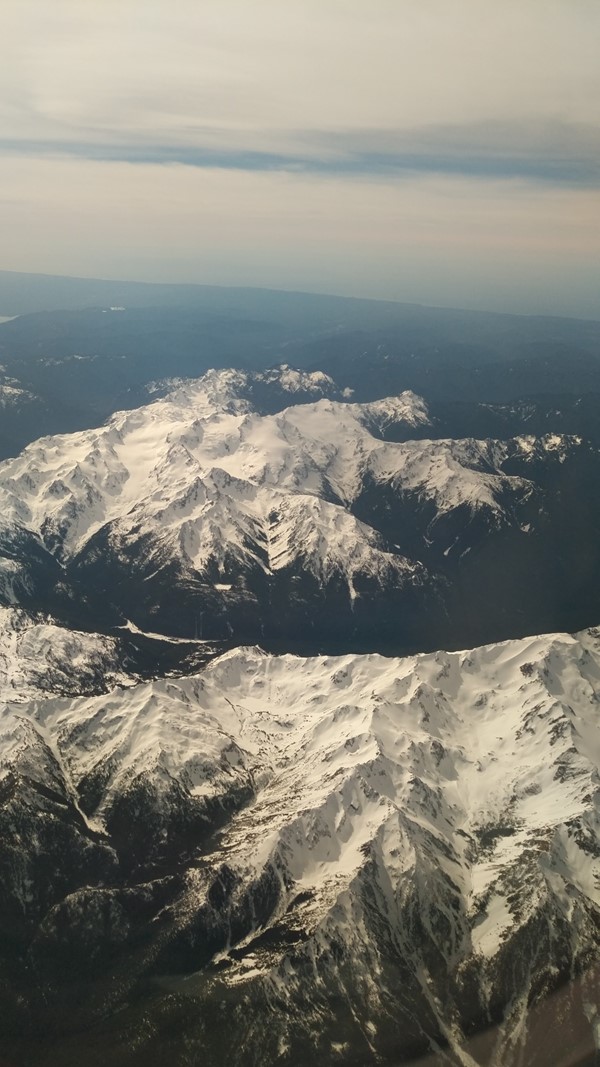 Soon, food started coming out. There were choices of either Japanese-style, or what they referred to as International. I chose International. Round one: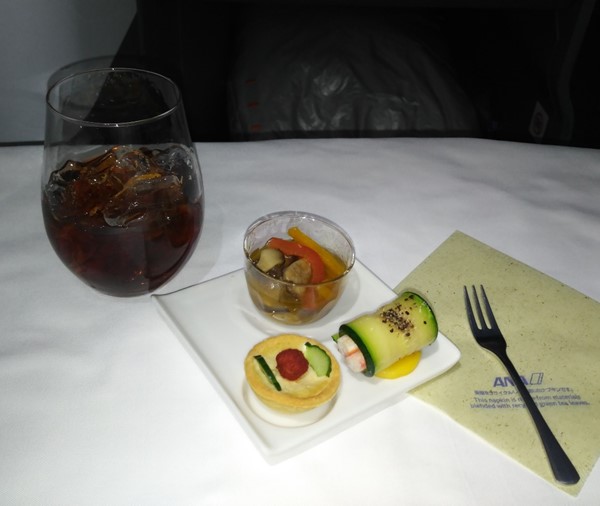 Round two: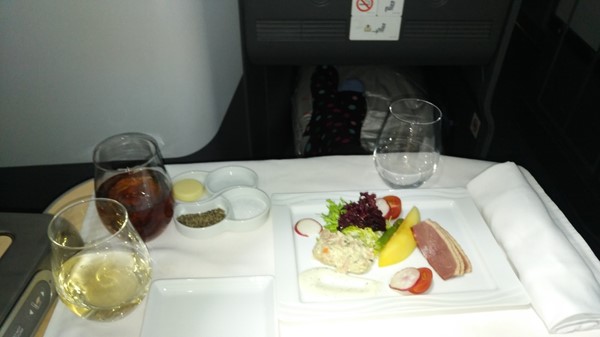 Here is a close up of the classiest salt/pepper contained I've seen on any airline: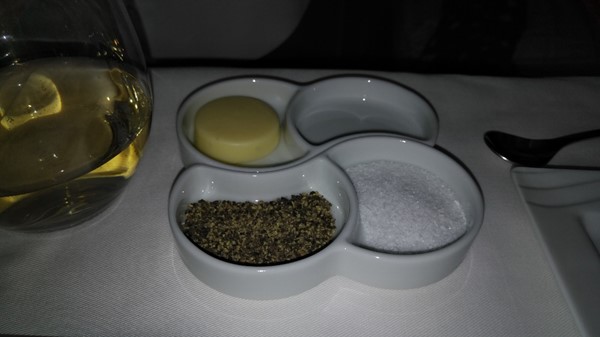 They were two separate pieces, and the empty on is for Olive Oil that came in a tiny little bottle which immediately went into my backpack.
On to the soup (corn) course: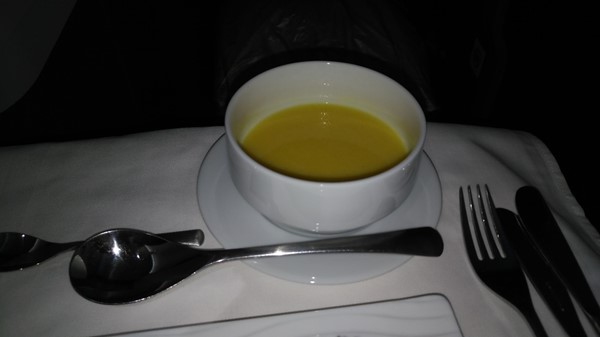 Followed by the main: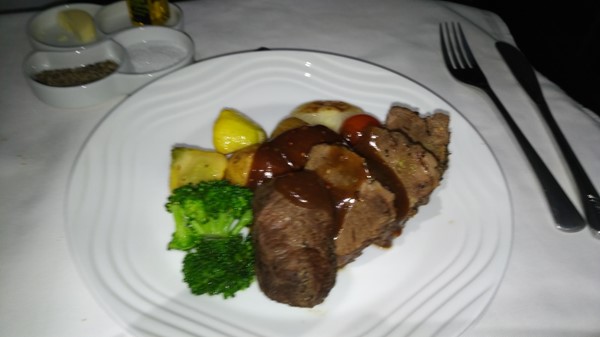 Followed by dessert: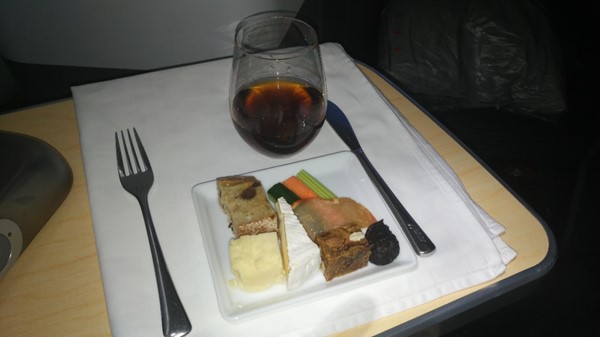 And more booze: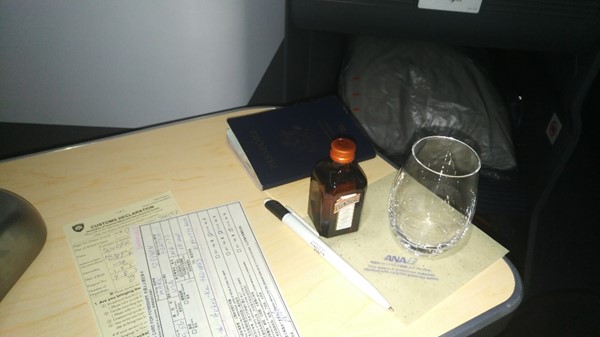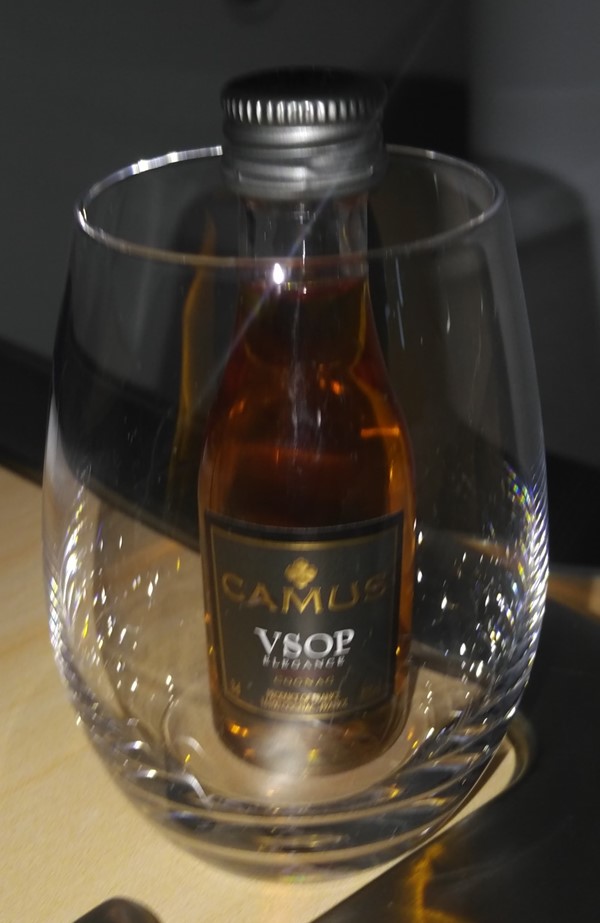 I went back to check on my friends a couple of times during the flight – they were in Economy Plus, which has nicer, wider seats (and I believe, upgraded food), that regular economy in the far back. I think they said it was $1800 more round-trip for the four of them: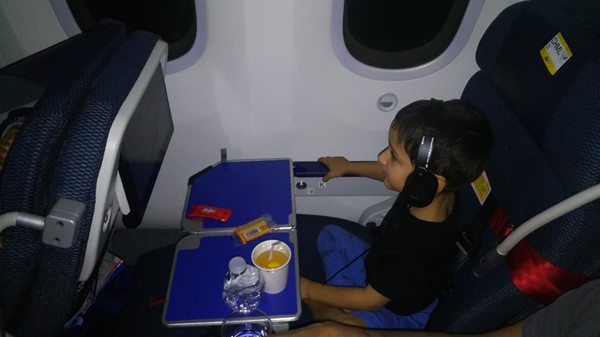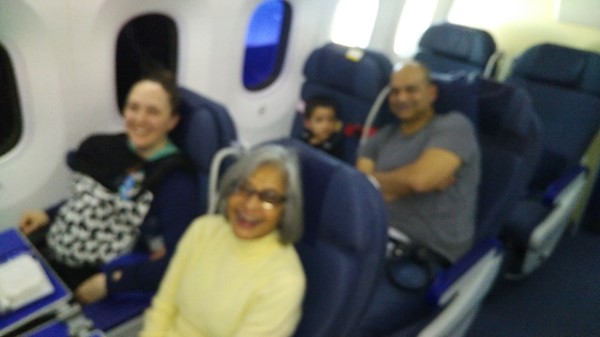 Kind of nice having people to visit during the flight!
Then there was the pre-landing food service. I opted for "International" with a little champagne: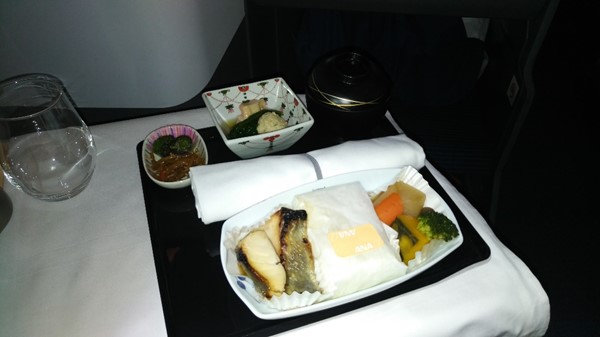 Nine and a half hours later, we landed in Tokyo, where after immigration and customs I headed to the ANA Domestic Lounge, which was oddly, before security: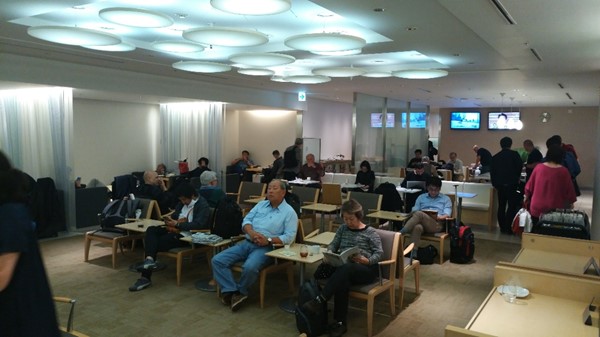 With free, pour it yourself booze: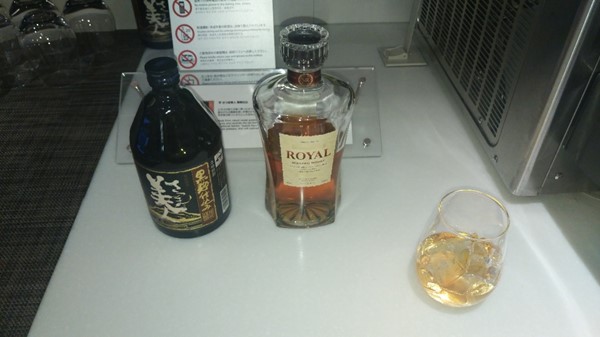 But the food offerings were fairly puny.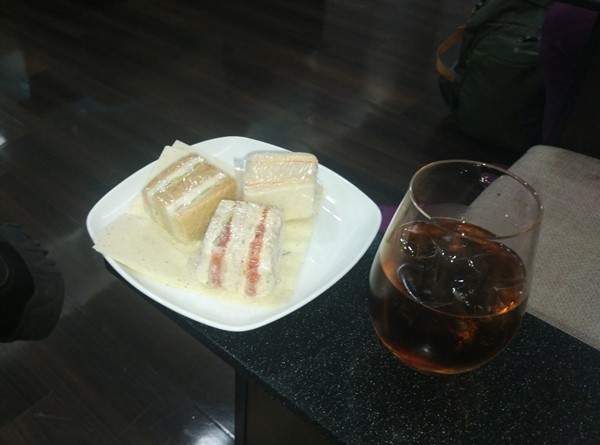 In retrospect, I should have used the showers in the lounge. Next time!
The boarding was out a set of doors and onto a bus out on the tarmac to a 767-300, which seems like overkill for the short flight to Nagoya. My boarding pass said Economy – but this is what "economy" meant to ANA: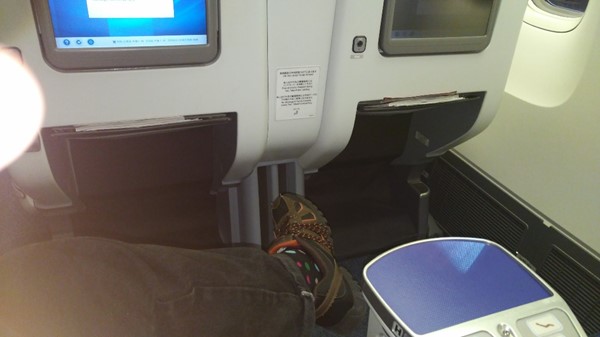 Before the doors closed, I moved to this seat instead: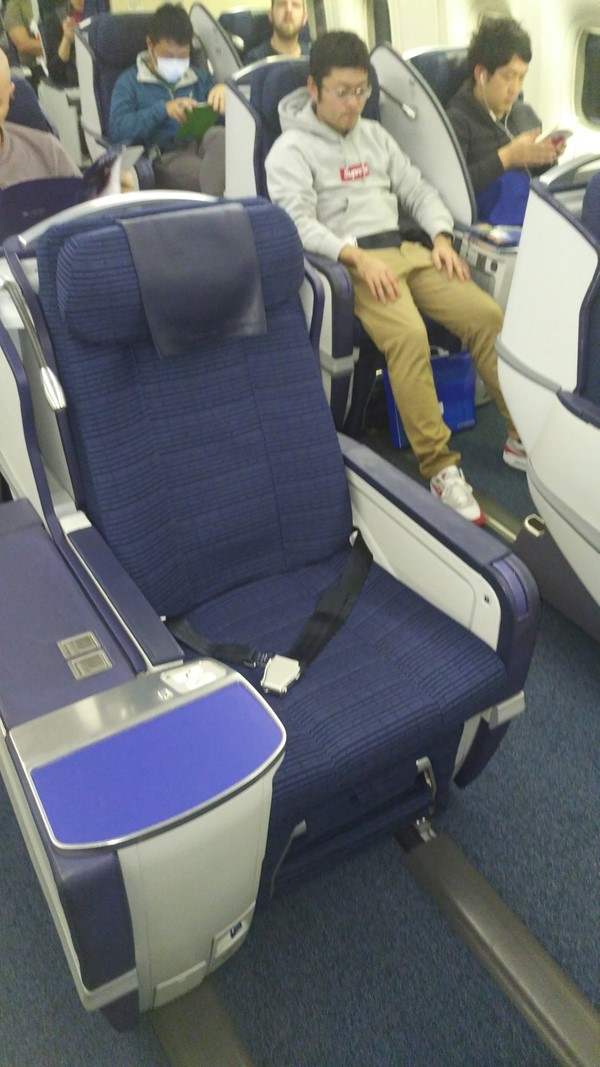 Like its own little island in the sky!
There was only time for a water and tea service on the 45-minute flight – maybe that's why they called it "economy".
This is what greeted in at baggage claim!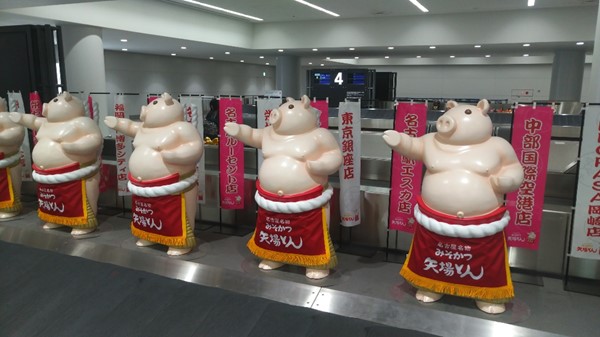 And Johnny Depp was on the train with me: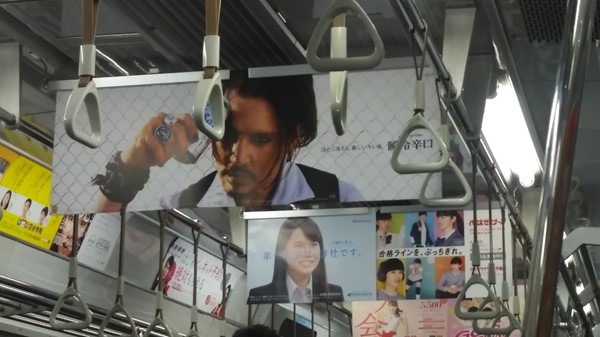 While getting into town was a straight shot – finding the "Golden Clock" in the huge Nagoya station took an hour of wondering around: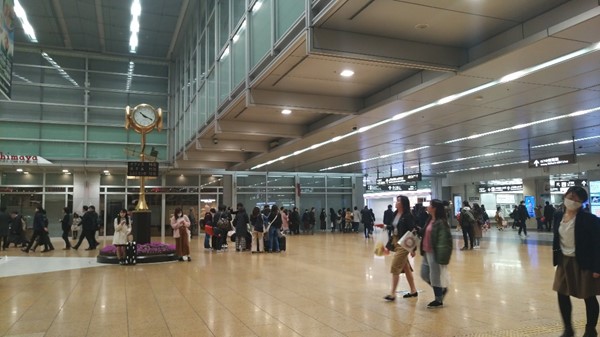 I needed to find the clock because his directions to the British Pub (a chain called The Hub) we were going to meet up with started from this point.
I can't tell you how glad I was to find the place – and get a cocktail. I would have preferred a stool to sit on, but the place was packed, and everyone was smoking, both inside and outside, where it was actually warm enough to hang out.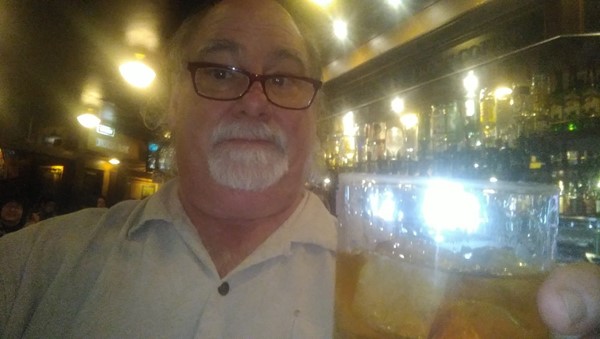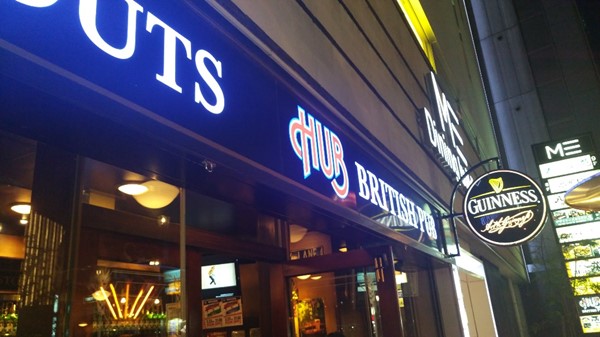 I couldn't really leave my bags to go back and get a second drink, so messaged Julian to meet me at the Golden Clock instead. At least there I could sit on my bag without the smoke.
Julian works until 9:30pm (starts at noon) teaching English in Komaki, one town over. By the time he got there it was already 10:30pm so we headed out to a 60's style restaurant, oddly, a couple of doors down from The Hub.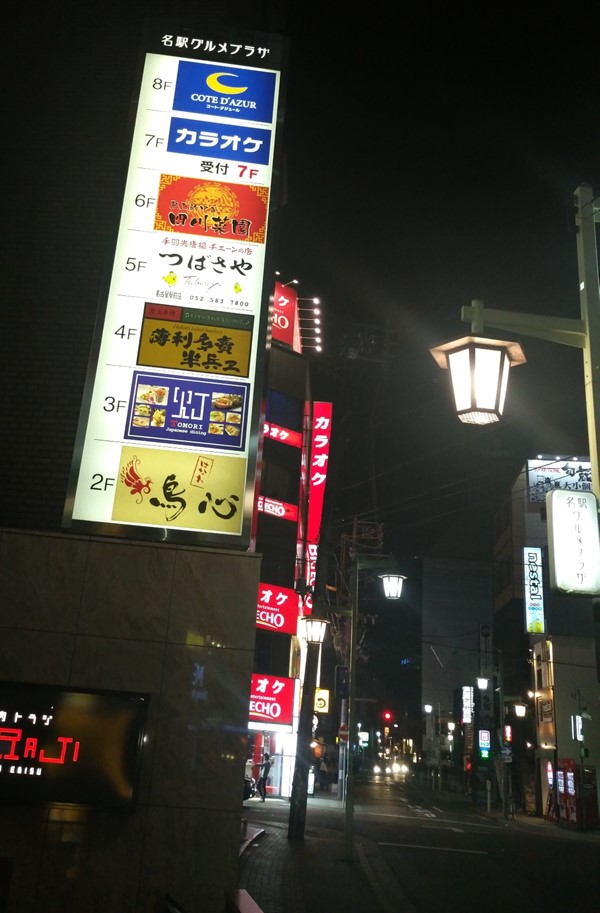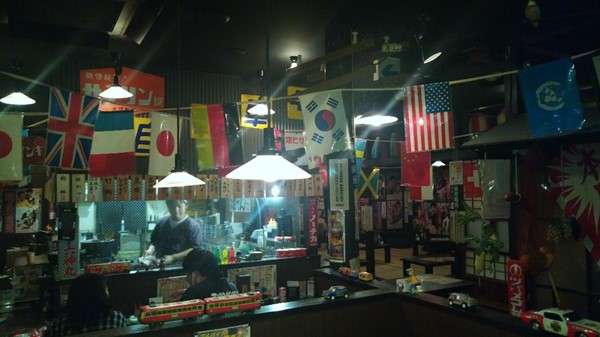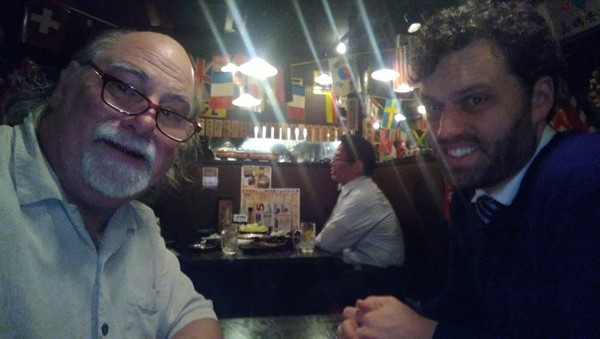 While it was a relaxed dinner, we had to rush at the end to make sure we caught the last train home, which was around midnight. We made it, but with only minutes to spare.
All in all, a VERY LONG day for me.
[? ? ?]
For more blog posts: CLICK HERE.