With Julian's work schedule (11am-9:30pm), it was definitely a sleep-in day after chatting until 3am last night. Guess I forgot to mention that we stopped by a 24-hour market near Julian's place to pick up some supplies. That might have led to the 3am bedtime.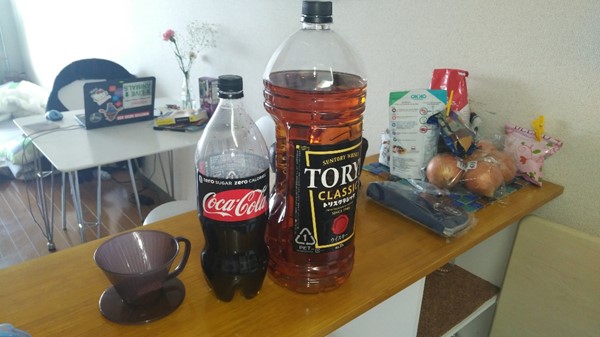 The Melita is in the picture for size (it's the standard #4 size, not the #2, next to a 1.5-liter Coke Zero – next to the FOUR LITER bottle of Suntory Classic Whiskey. Go big or go home!
I made myself a little breakfast: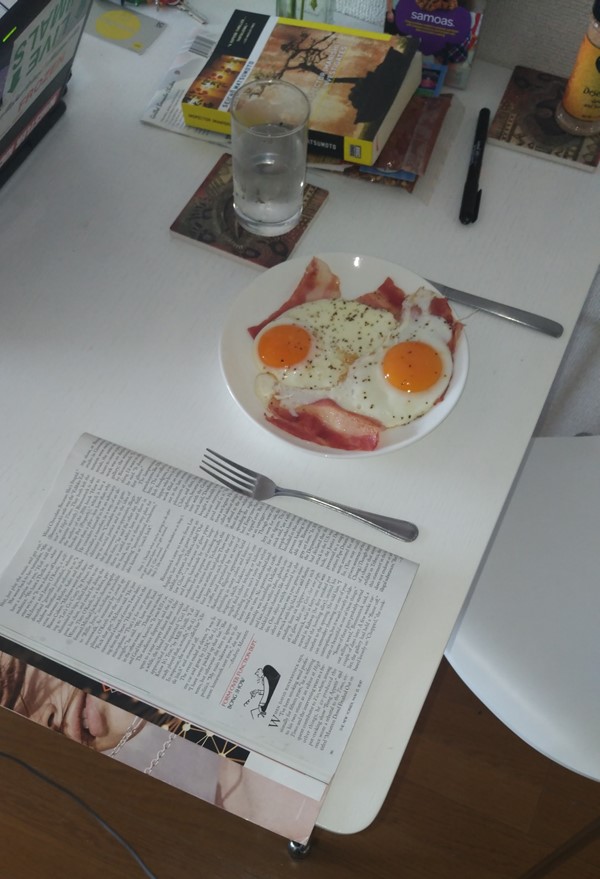 Before heading out to Sakae to one of the largest 100 Yen stores in the city. It's a short walk from Julian's apartment in this complex: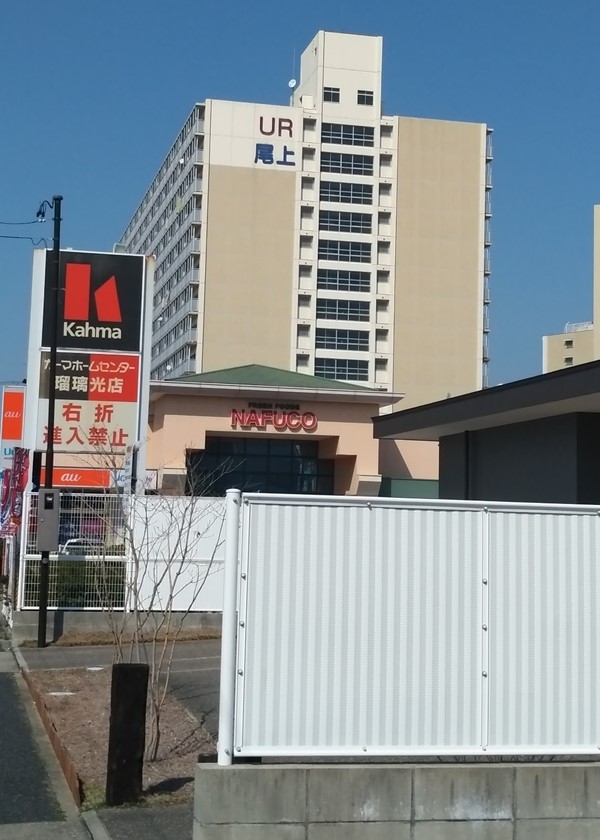 To the subway headed into the city. No transfers (at least to Sakae), and saw a couple of interesting vehicles along the way: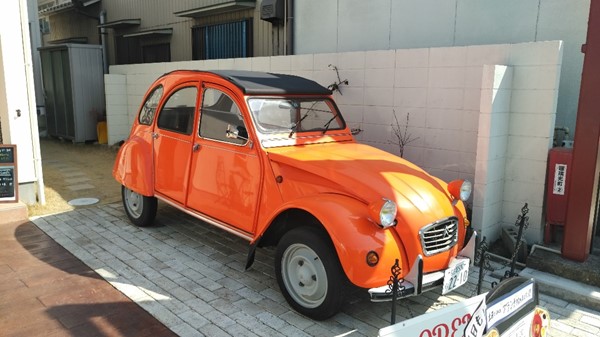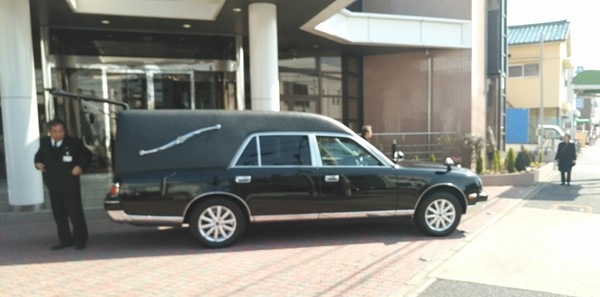 And, not unlike Seattle, some interesting manhole covers: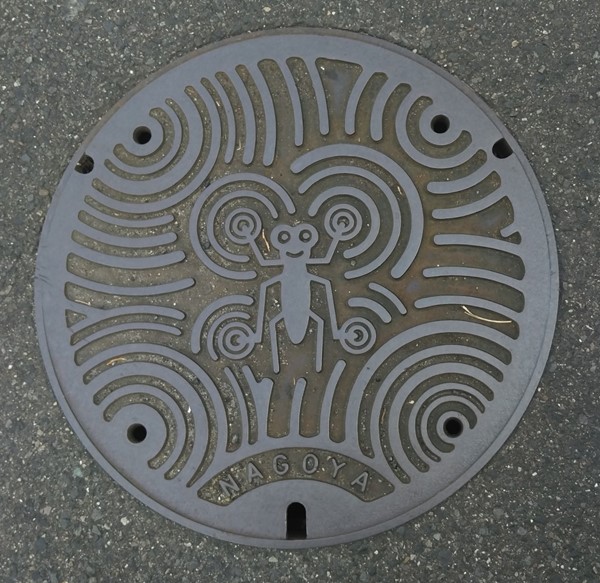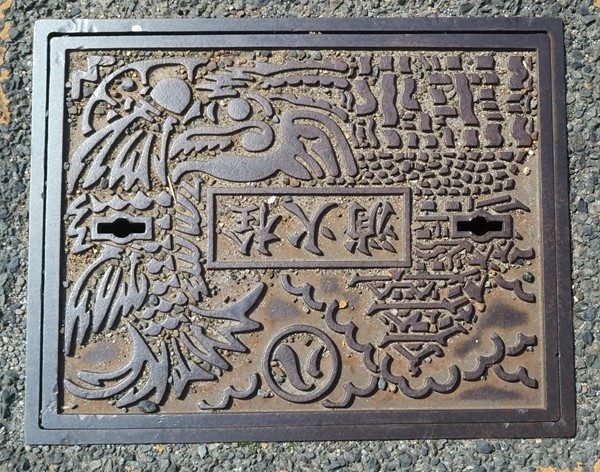 Even a cemetery: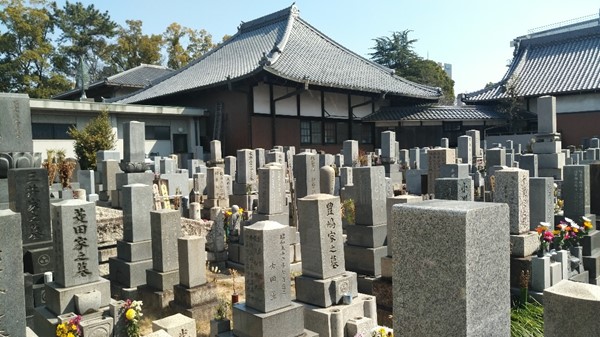 One of the things I do when I travel is to take pictures of the transit maps (especially if they have English on them). It gives me a backup of where I'm going and how to return:
While in Sakae looking for the exit that Julian sent me, ran across a Bear Papa, which we have one in Seattle!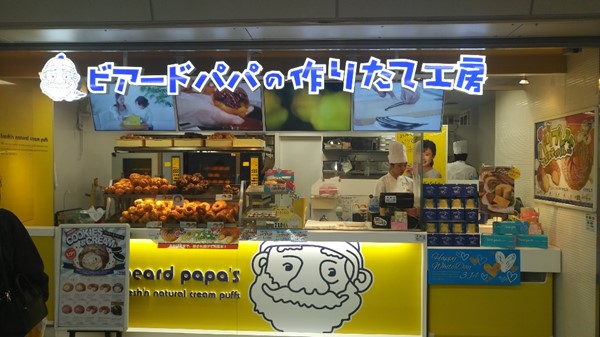 Found my way to the store, which covers and entire floor of a mall: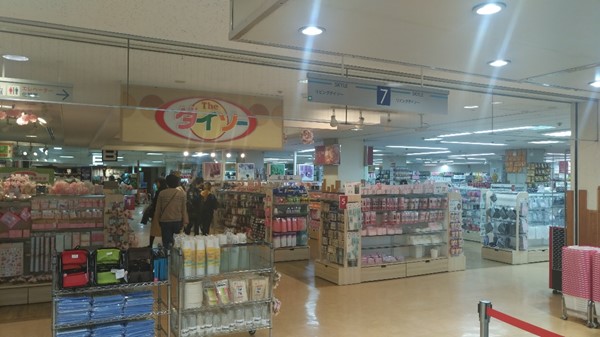 I actually managed to spend 3400Yen which means lots of quirky presents for people upon my return: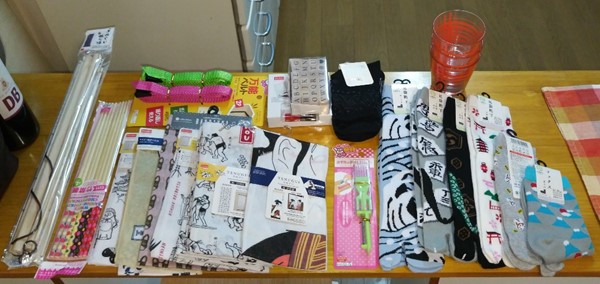 Also went across the street to Don Quixote – a four floor mass of Japanese consumer goods: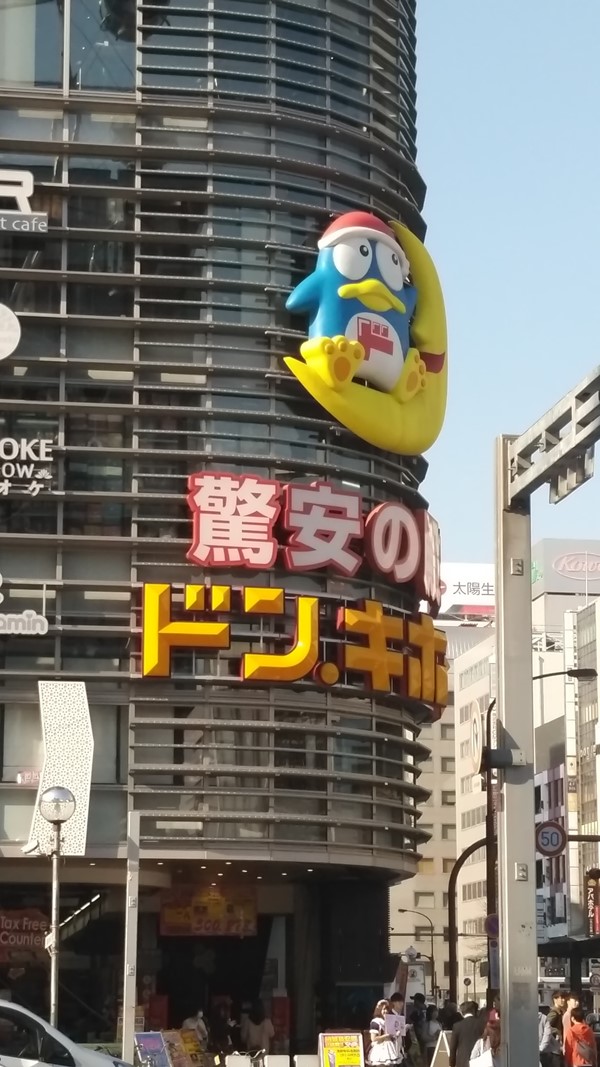 It wasn't until I as headed back to the station that I noticed a Ferris Wheel stuck to the outside: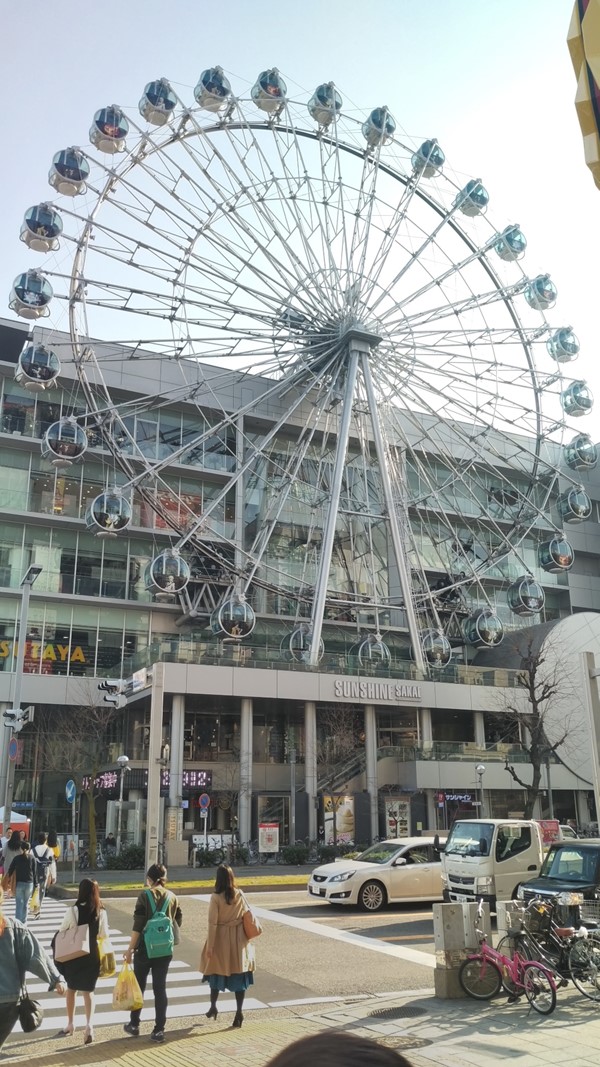 Back in Julian's neighbor it was off to the Aeon (grocery/department store) a couple of block away for grab an afternoon snack, which wasn't these: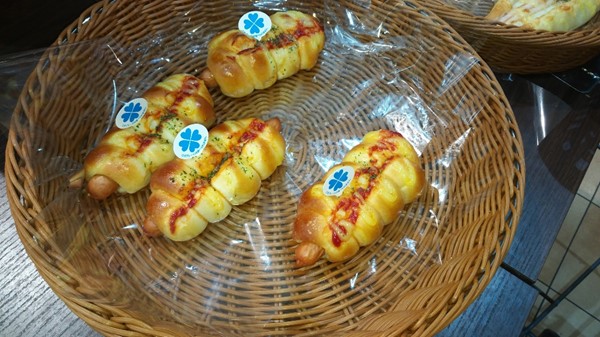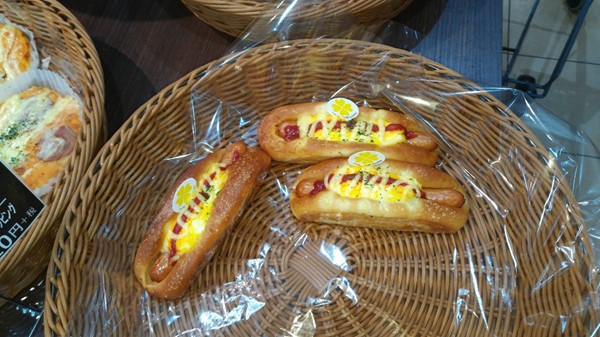 But these: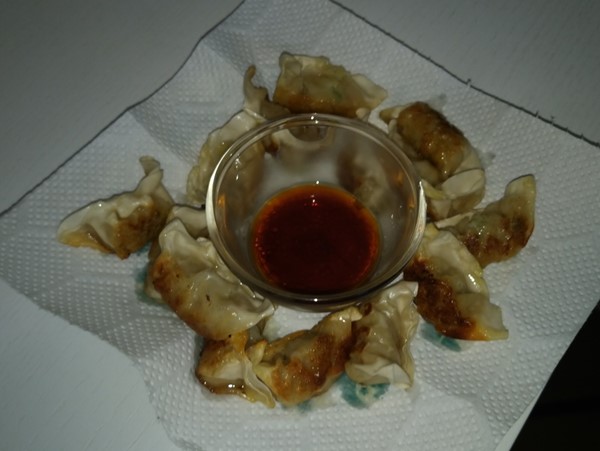 The plan is to meet up with Julian in Komaki where he teaches, taking a different subway line. Julian tracked down a spare rechargeable transit card with I refilled in Sakae. He works in the building right on top of the train station, so it was easy to find.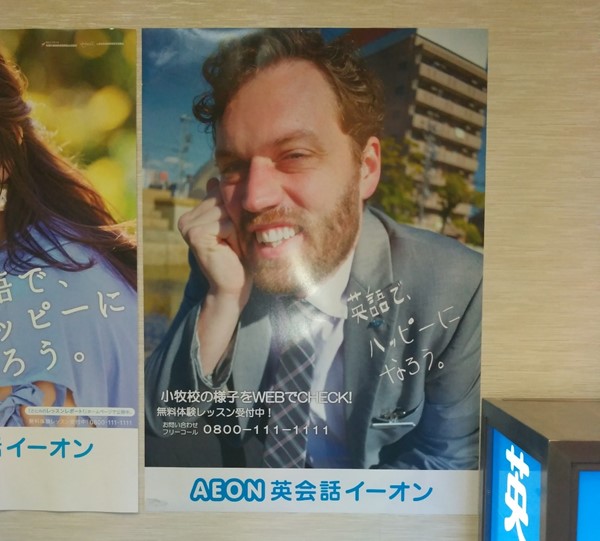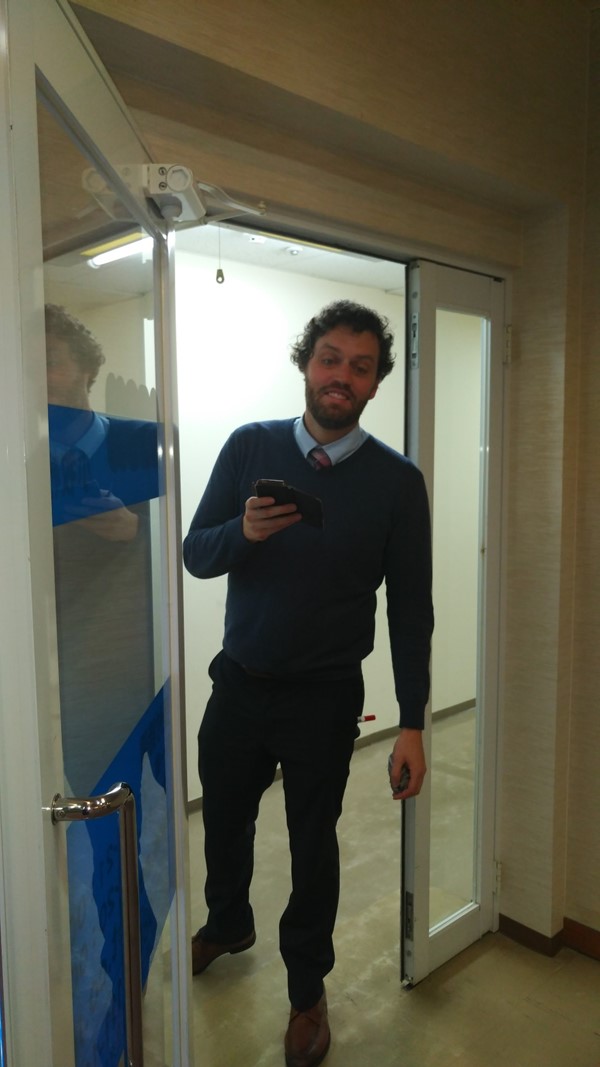 Off to dinner we go with his friend Tak at the wheel. I'd met him on one or the other of my two previous trips to Nagoya. Two more teachers, a student, Tak, Julian, and I in a van rolling towards the restaurant owned by the mother of another student who has befriended Julian with furniture for his apartment, etc.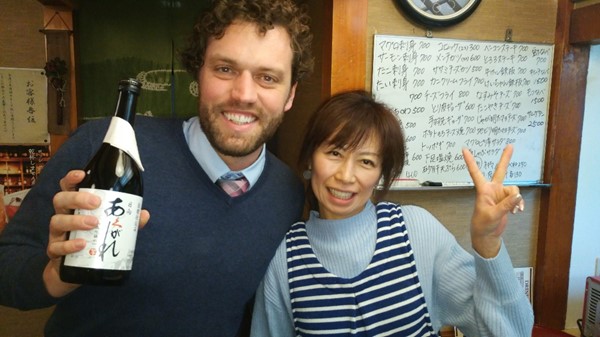 She even gave him a bottle of sweet potato wine (Sochu).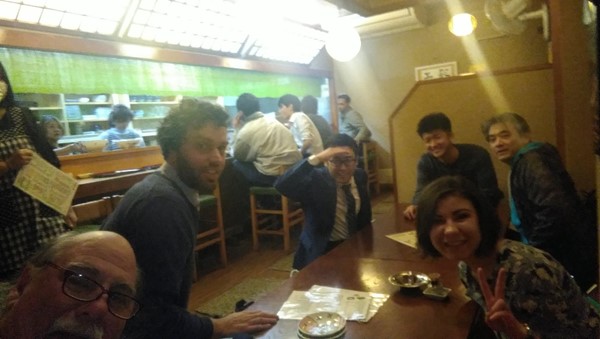 I was fascinated by the Jazz Musician speaker set. Might have to try and track on down.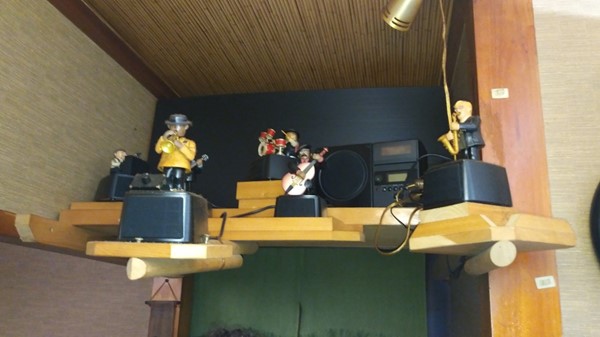 We were having so much fun that, tonight, we did miss the last train. Tak offered us a list, but it would have been 35 minutes out of his way, and he gets up at 6am, so we sucked it up and dropped about 5000Yen (about $50) on a cab for the 7-mile ride.
Didn't stay up as late tonight, closer to 1:30am.
Tomorrow, Julian has PTO (Paid Time Off), which was a royal pain to get from a supervisor. He had to go to the district manager to get his legal PTO.
It's festival time (again!).
[? ? ?]
For more blog posts, CLICK HERE.