Several weeks ago, I just couldn't take the rain anymore and booked flights to Maui on United…yes, United. You all know I'm a loyal Alaska flyer, BUT I CAN BE BRIBED! And bribe me, United did.
The offer? Spent $300 on flights completed before the end of July and get an additional 9,000 miles on top of whatever miles you earned from the flight. Spend $1500 (these are just ticket costs, no fees) and they bump it to 42,300 miles. Add another 2 miles per dollar by putting it on their credit card, and the condo on a different card that does a one-to-one match, and by the time this is all posted, it will be just shy of 60,000 miles which is enough for a roundtrip economy ticket to Europe, or one way in Business. And I get a trip to Hawaii in First Class out of it!
The adventure begins: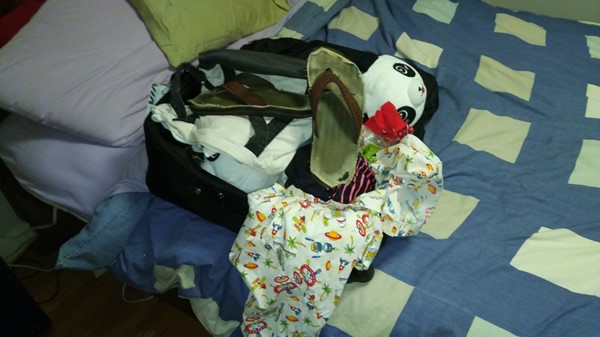 Yep, taking both sandals AND Panda Slippers.
Sadly, I missed my friend Shua (short for Joshua) who works at Floret at Sea-Tac in the atrium:
Before settling into United's Domestic First Class: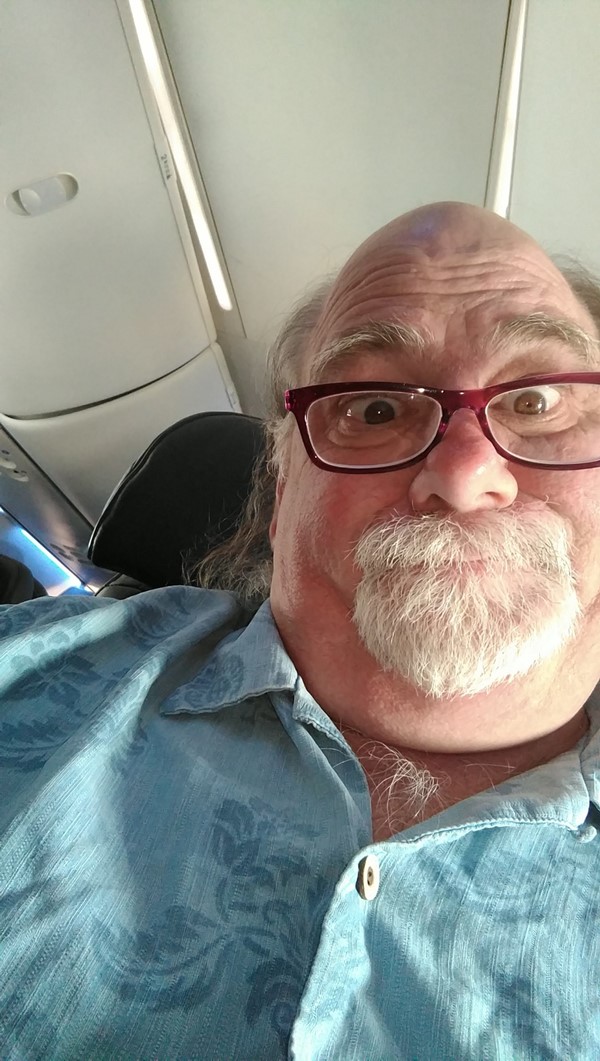 I had a stop in SFO, but sadly, no new books for my collection. I love the two locations of Compass Books in the United terminals – they have a great selection of remainders (new books, but discounted):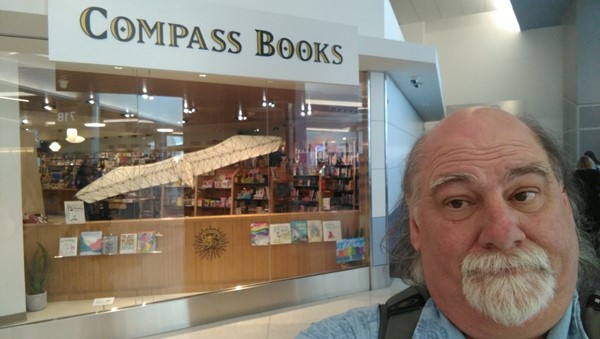 I have two (well, now one) passes for the United Club for use when I'm flying domestic – I get free access when I'm on international. I made use of one of them at SFO: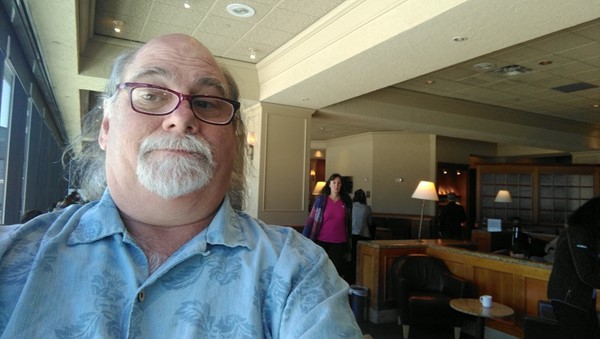 .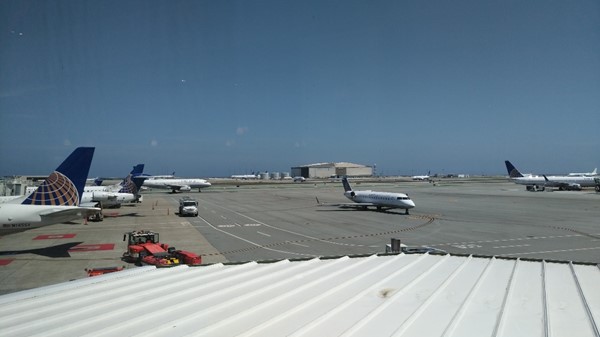 It was a several hour layover, but before you know it, I was in my seat headed for Maui with my "on the ground" cocktail – one of the advantages of flying United.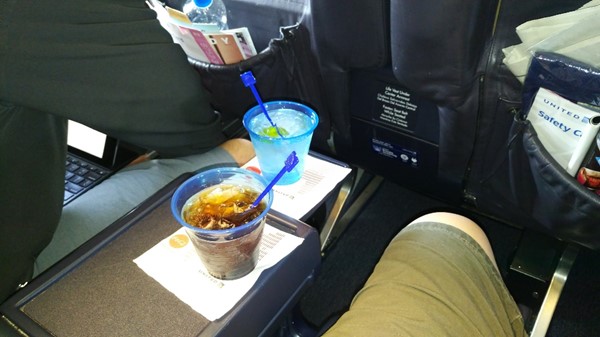 And once we were in the air, my hot nuts!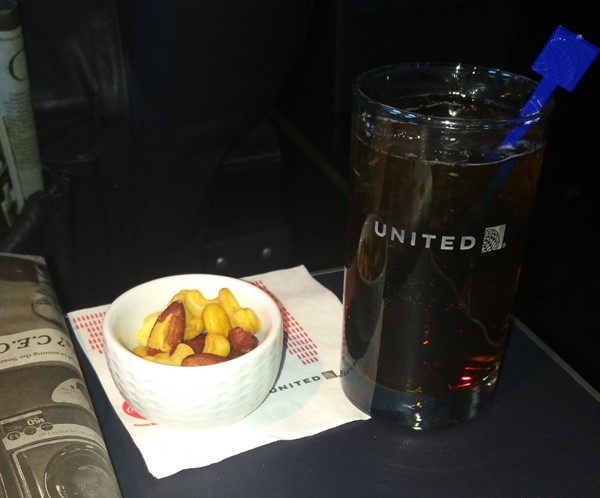 What I don't understand is meal service in First Class – it's a five-hour flight, but they plop your dinner down all at once…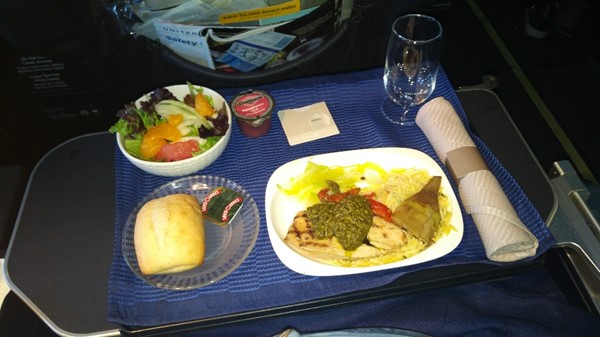 Rather than salad, then the main. At least they served dessert separately!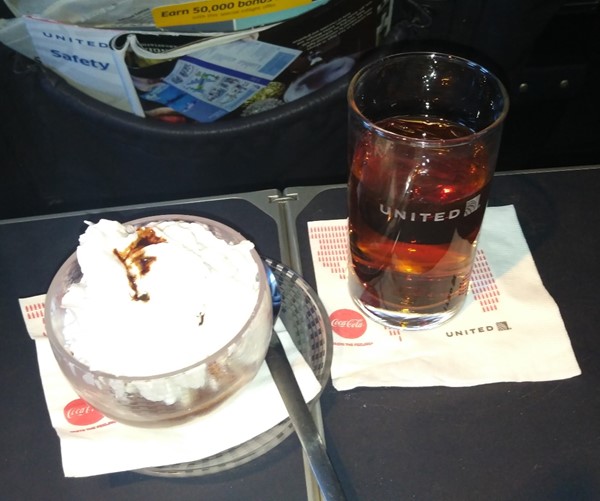 Aloha Maui!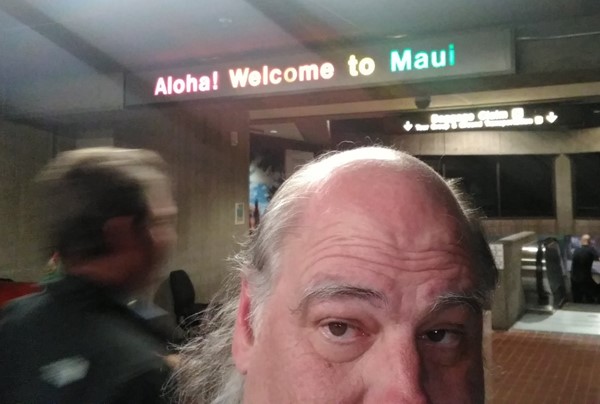 Got the rental car, and the first stop is the grocery store for dinner, breakfast, booze and mixers. Here is tonight's dinner: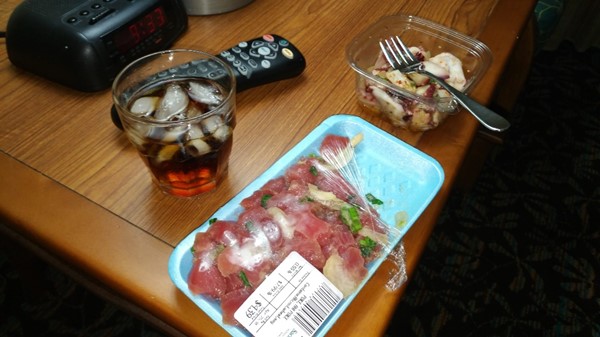 And breakfast in the morning: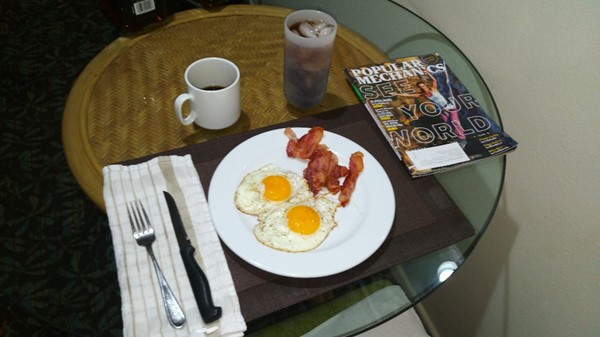 And yes, I cooked ALL the bacon and clarified the bacon fat using a coffee filter and the cone from the coffee maker: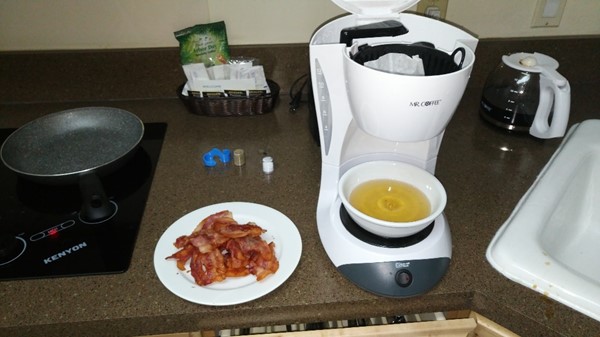 And this is what the final product looks like. This makes up for not packing any cooking oil.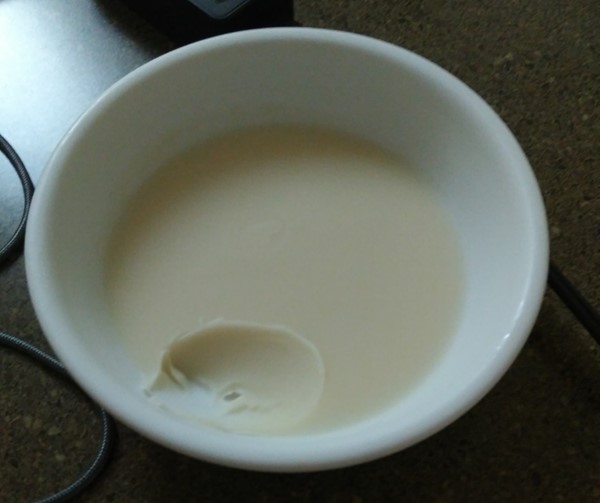 But I should show you the place that I'm staying…it's a small studio, but with a full kitchen: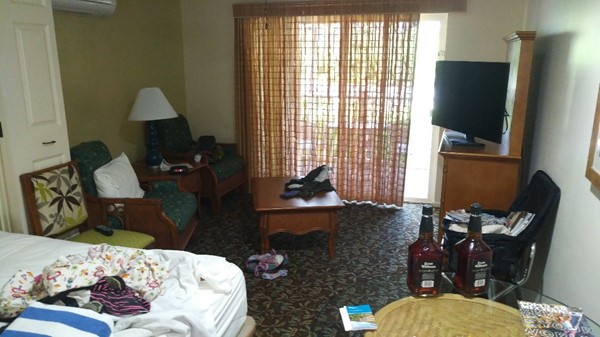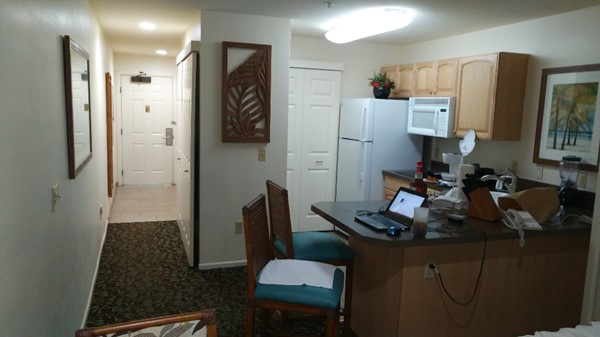 And then there are the grounds: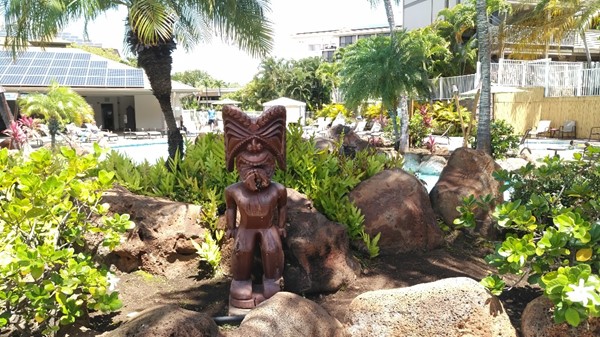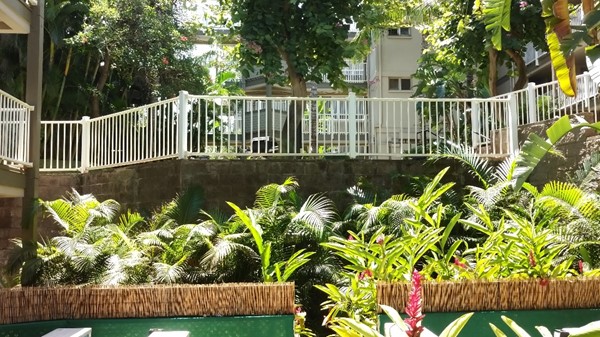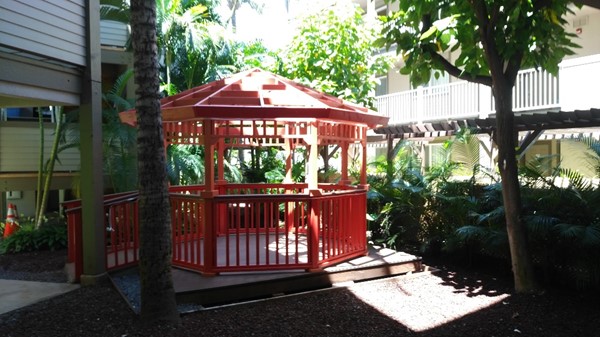 And the pool: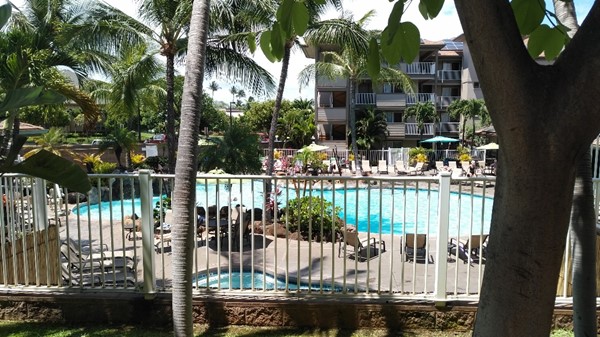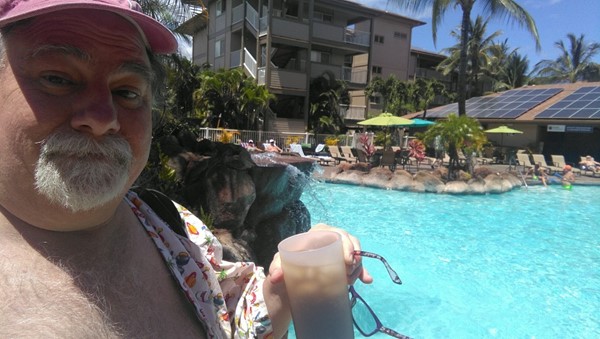 But, I'm at the far end of the complex: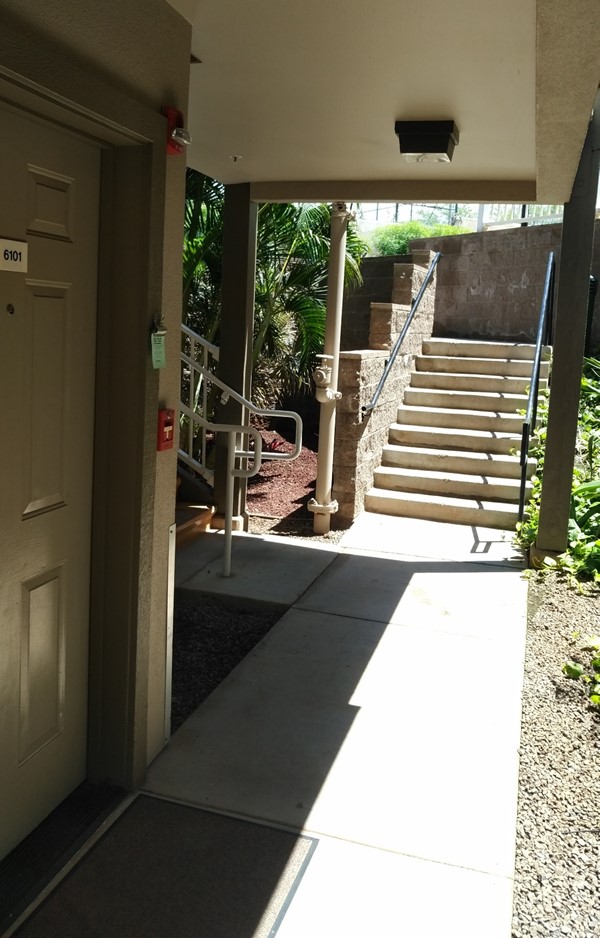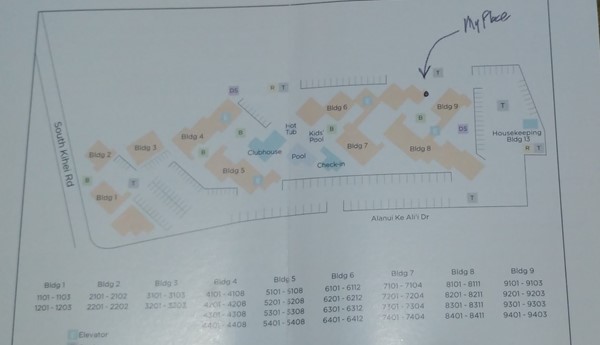 Yep, it's a BIG place, bur the oddly had a unit available when I booked two weeks out, VERY RARE for Hawaii and WorldMark. And the major reason that I chose Maui as my "mileage run to the sun" destination.
I only have three nights here, so the focus is on pool time, but I still have to engage in my favorite Hawaii passion – thrift shopping for Tommy Bahama shirts (average price was $12 each).This would be what I scored at The Rainbow Attic – LOTS of great stuff here: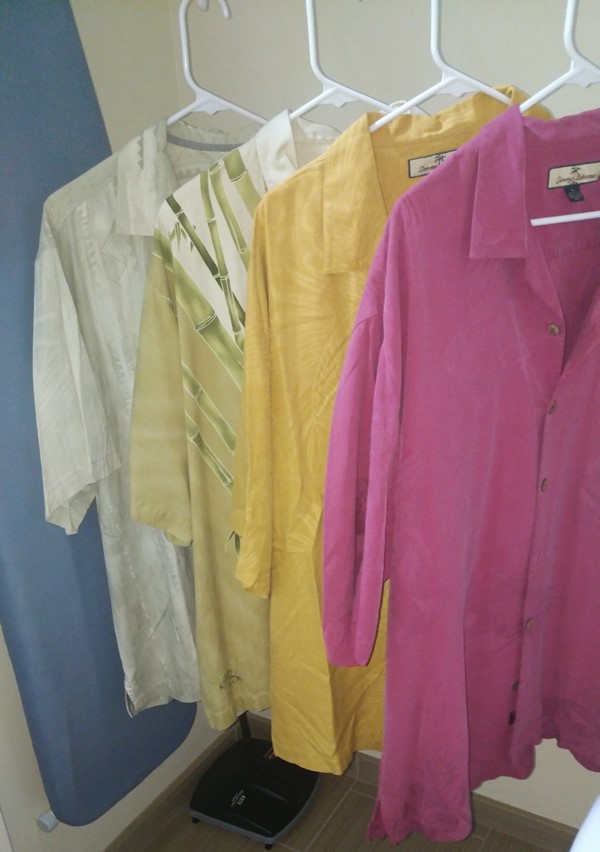 And I did pick up a few other things to bring home: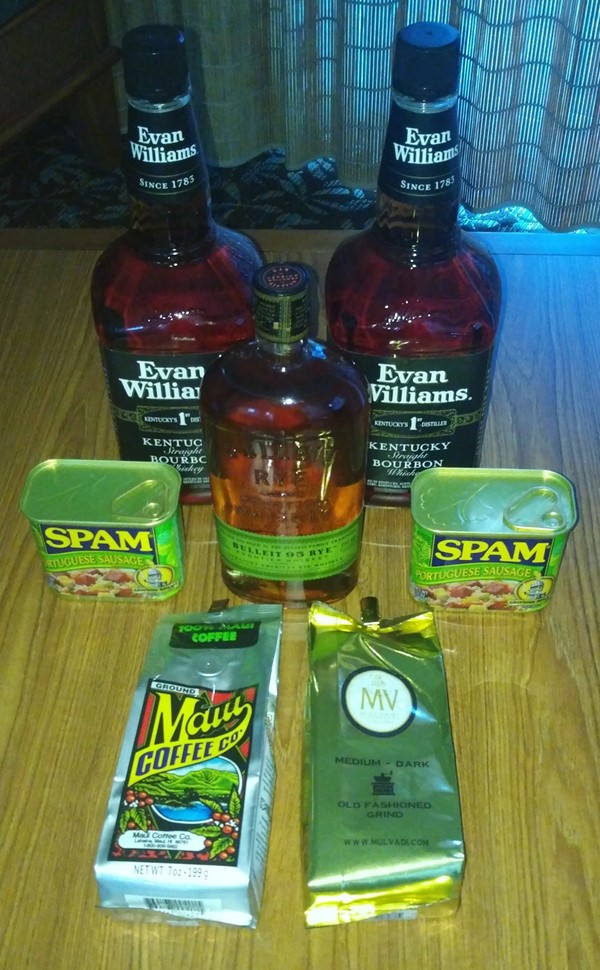 Next nights dinner was flank steak off the grill (communal grills located around the complex):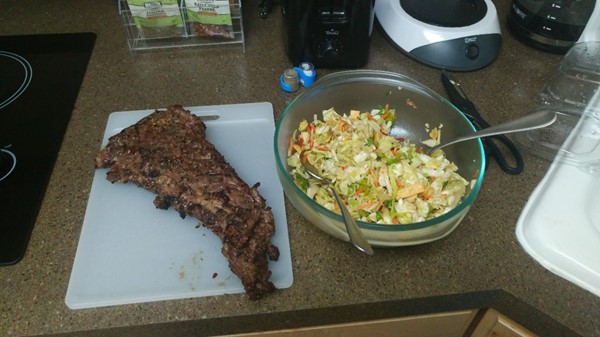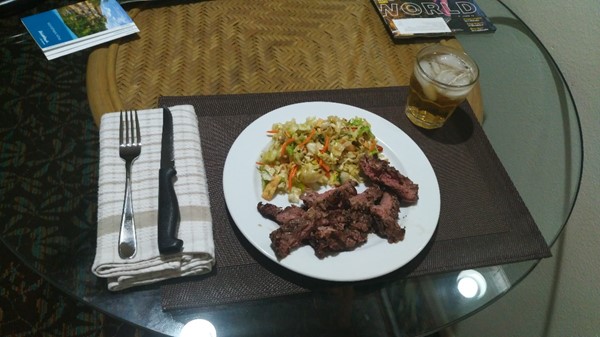 Which, the following night, turned into steak salad – no leftovers when I left the place!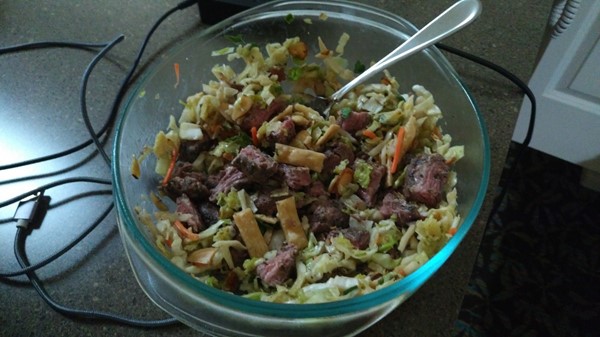 My last day held a special moment – I had lunch with Swanda's sister from Portland. She happened to be on the island as well!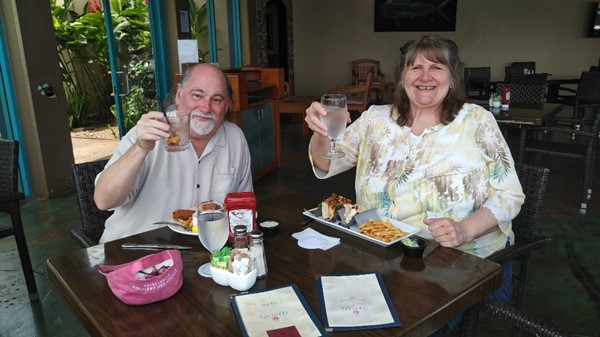 It's great to see her enjoying life on her sabbatical from teaching. She is recently back from a couple of weeks split between Amsterdam and Paris.
And here is the requisite flower photo: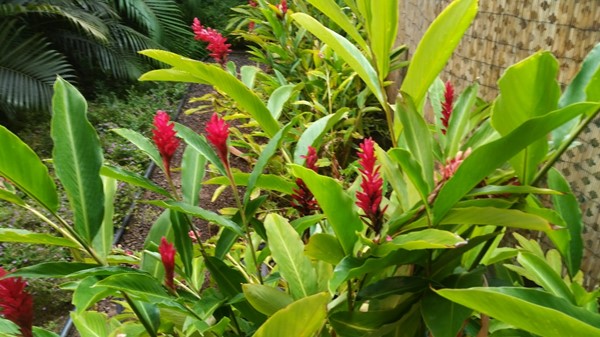 And the 360-degree video:
My last day on Maui, I had to make a stop at one of my favorite fabric stores: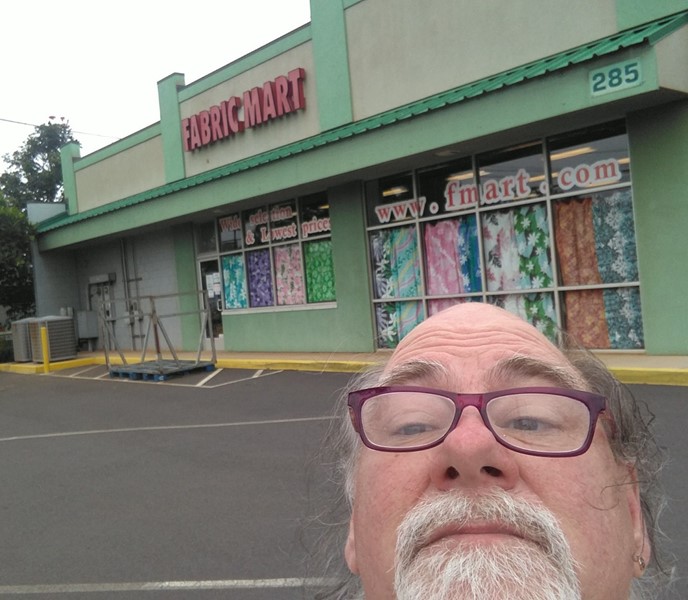 With it's GREAT selection of Asian and Hawaiian fabrics: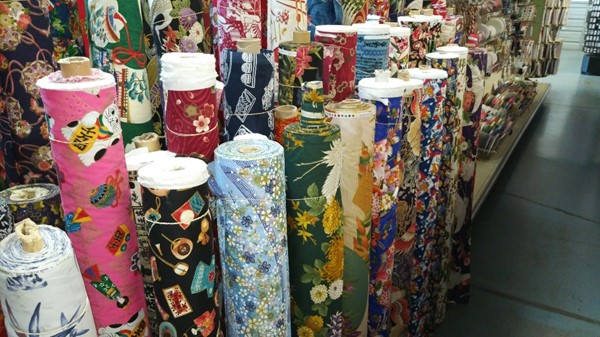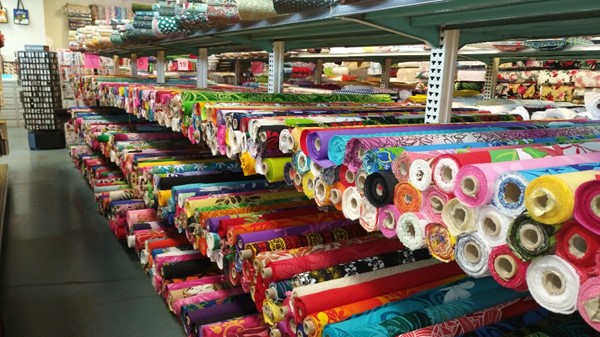 Before I knew it, I was back in the air headed home, with yet more food and drink.
More room on this 757 from OGG to SFO: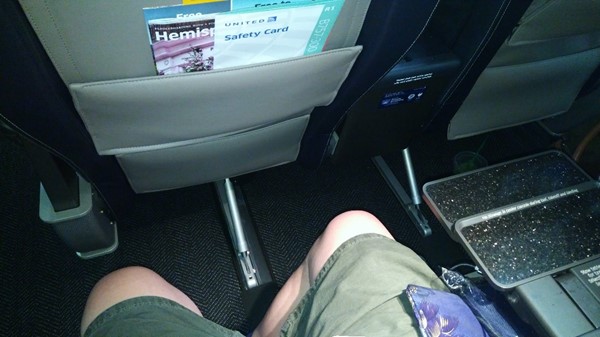 And room for drinks and food: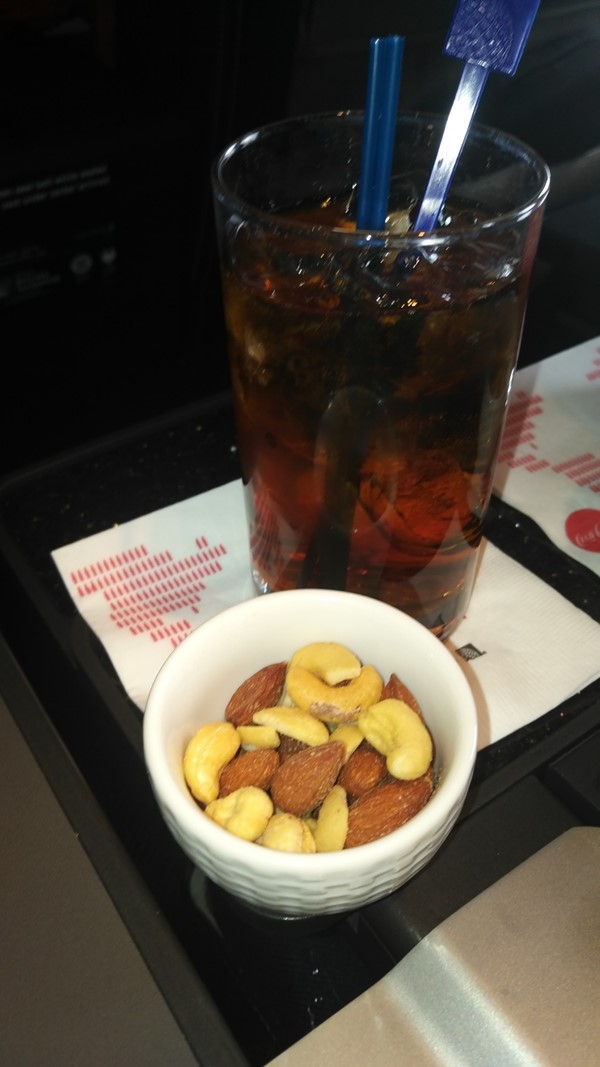 Warm nuts, and, once again, they didn't bother to warm the rolls: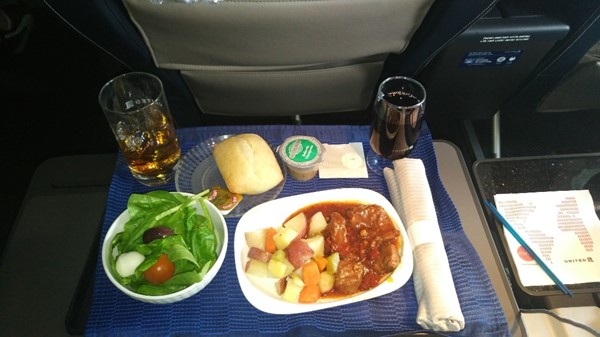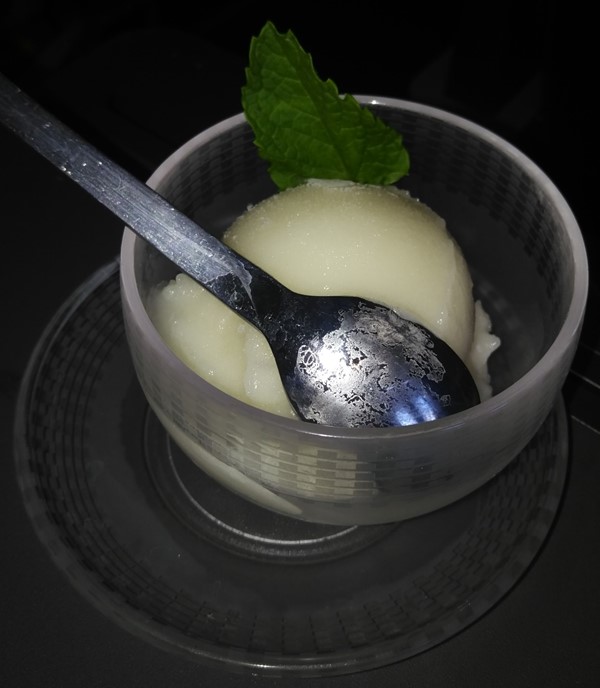 Even more room on my SFO to SEA flight: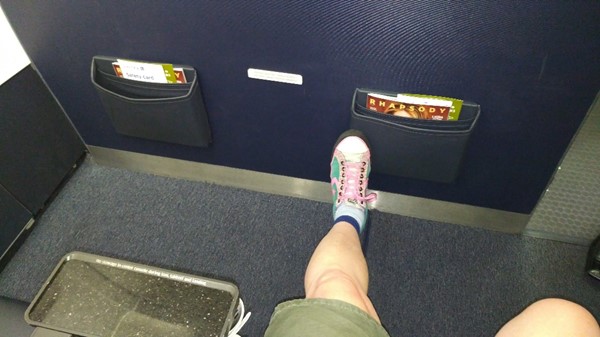 And a present from the flight attendant – from the "pay for it" in back: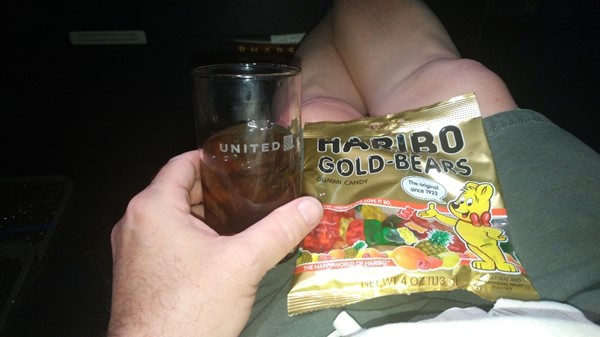 Didn't get home until around 2am. And there is work tomorrow. Sigh.
[222.2]
For more blog posts, CLICK HERE.