I discovered this great site if you want to make pretty maps of your airport itineraries – but I also do cars and planes, so those aren't on here. Isn't it pretty?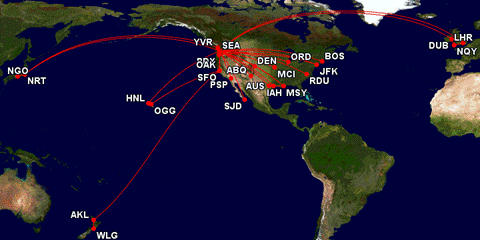 This isn't the final map for the year. I'm assuming I'll go some more places since I only have one trip for July, one for August, and none for October (when it is cheap travel time).
So, the site is called, Great Circle Mapper. I might have to start adding these to all my posts.
[223.2]
For more blog posts, CLICK HERE.