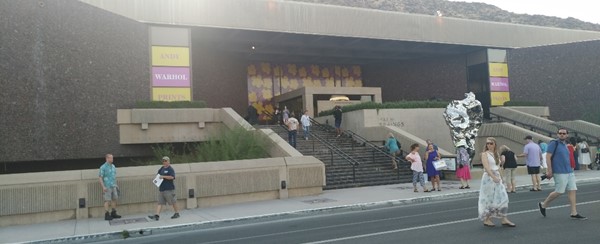 I wasn't in the building for more than five minutes when I was overcome with the thought – "oh my god, he is a talented artist" rather than the P.T. Barnum of Pop Art. Previously, I'd just thought of him as all Soup Cans and Marilyn, but that was just one portion of his career.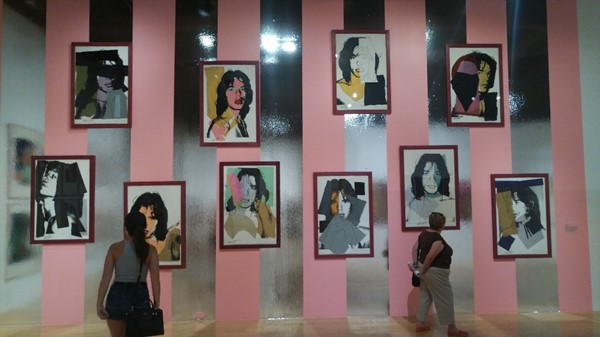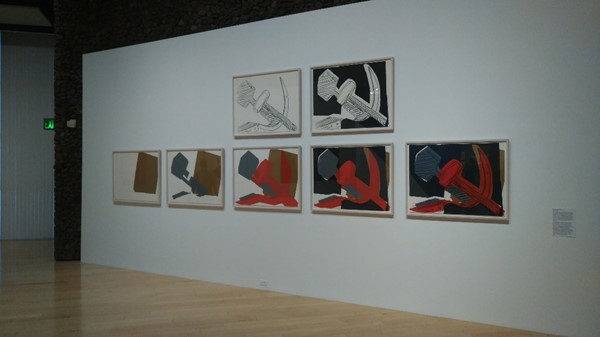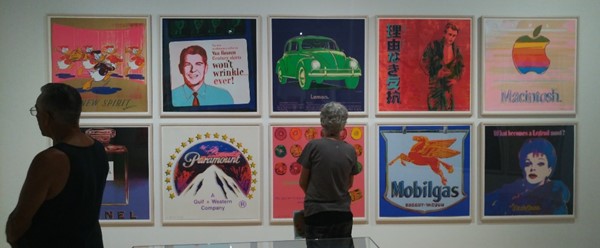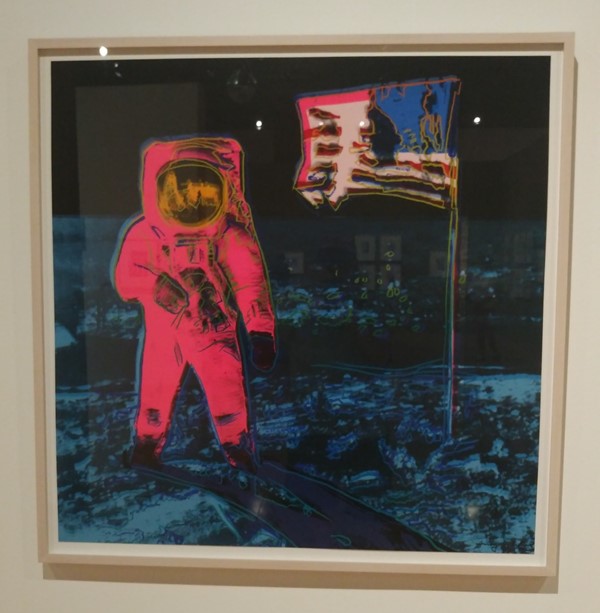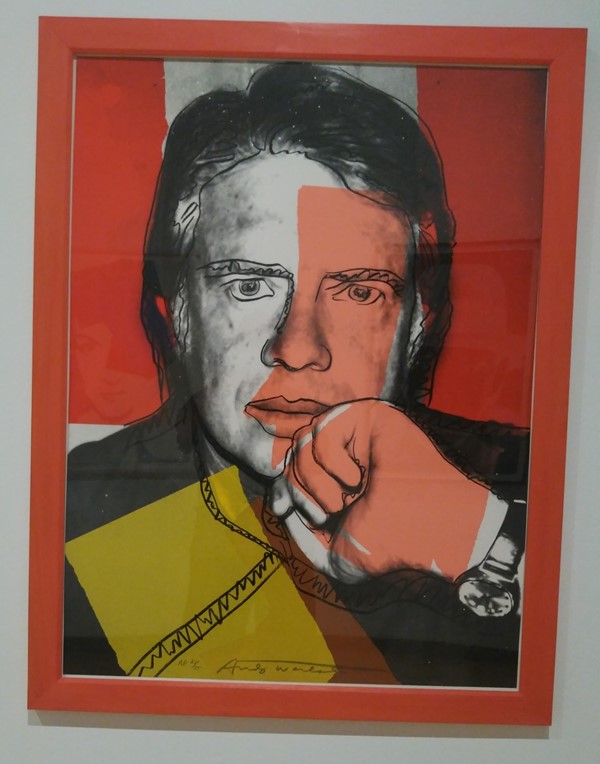 I was even tempted by the Warhol dominos in the gift shop: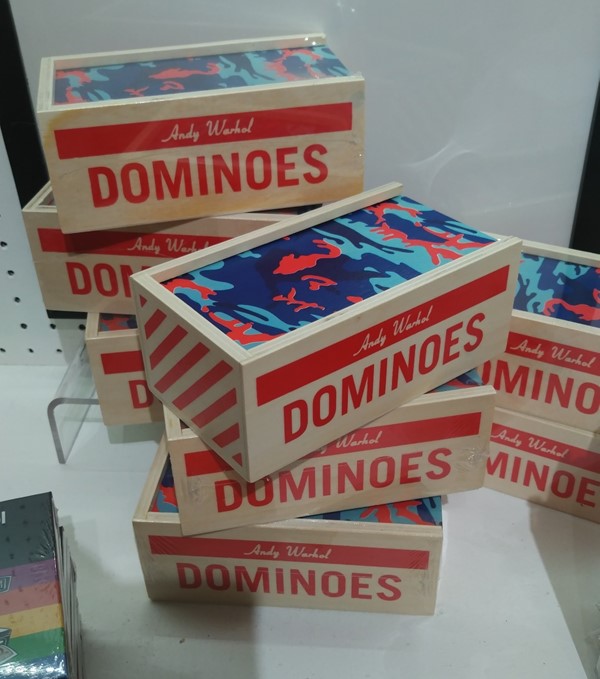 It being Palm Springs, there is some mid-century furniture on display: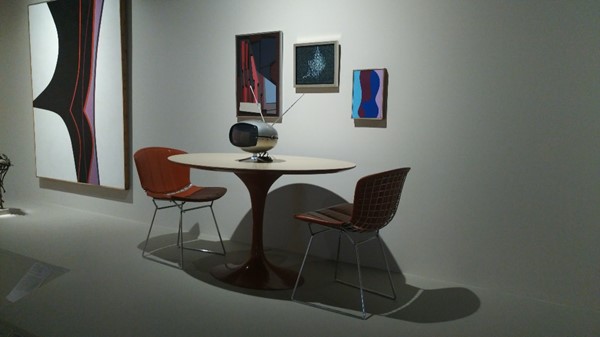 As well as this textile are piece of a melting rug: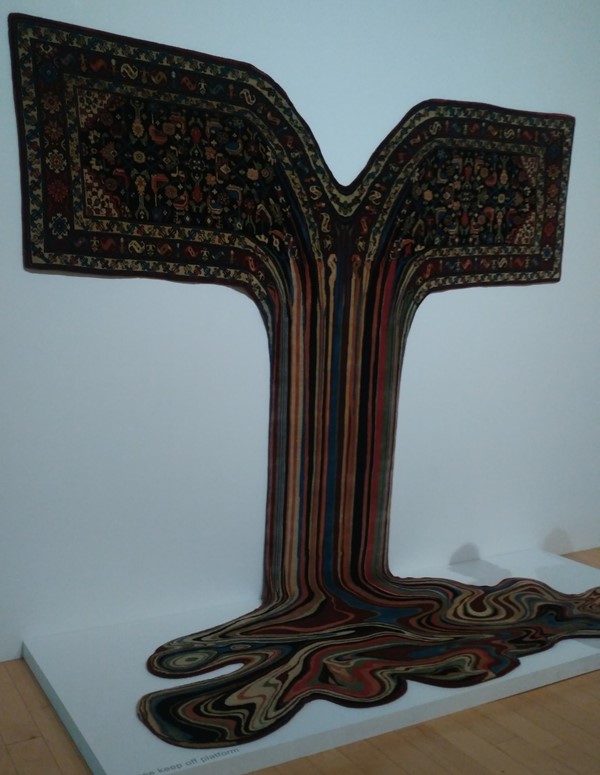 And a quilt of the Salton Sea: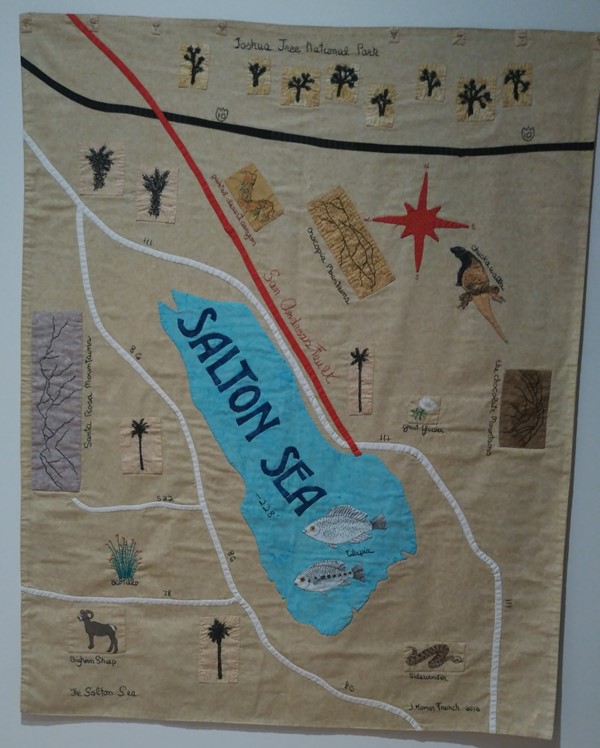 I finished the exhibits earlier than either of the boys, so I headed down to the basement café, which actually opens onto the sculpture garden: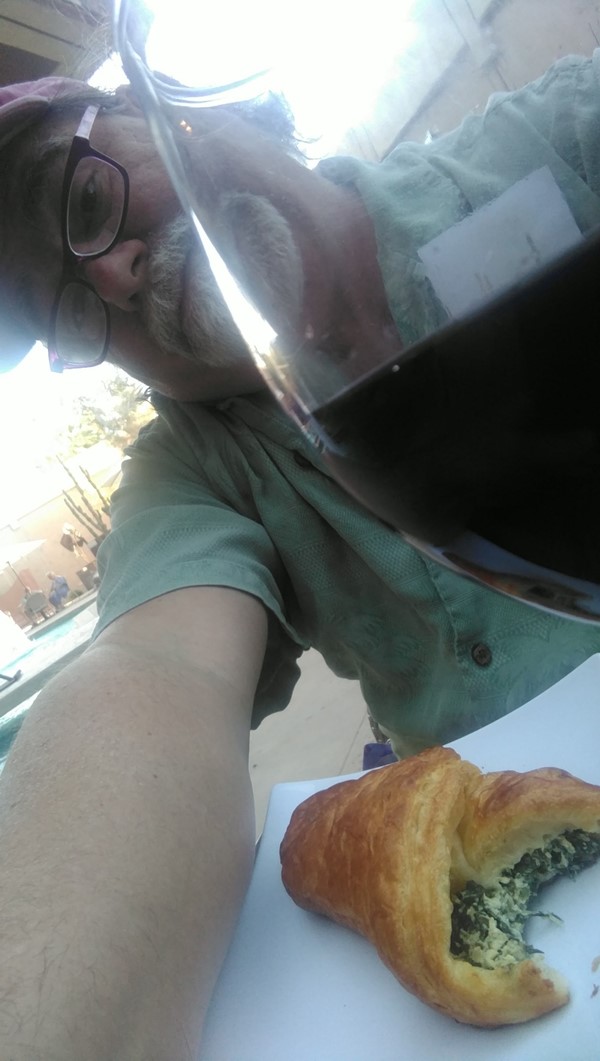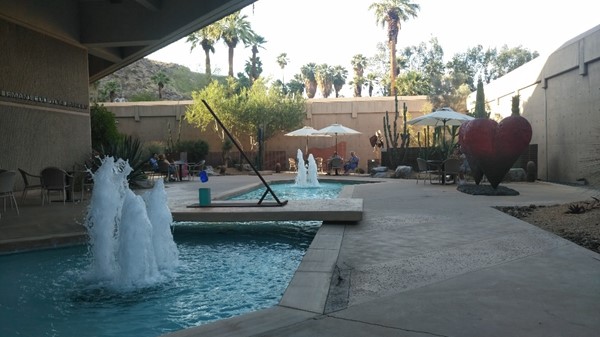 Not a bad way to spend a couple of hours.
[220.8]
For more blog posts, CLICK HERE.