Because I've had this design gig for the last couple of months, I've been traveling with a rolling laptop bag because:
I've got a pinched nerve in my left shoulder and my laptop backpack doesn't help the tingling
It's an older, heavier laptop, but it has programs installed that I can't do this gig without
Problems with the bag are that the bag itself is old-school, meaning it doesn't have a strap on the back to slide over your rollaboard. A drill, some strapping, and four sets of bolts/washers/locking washers/nuts solved that problem. And, what the hell, while I'm altering it, why not install a removeable battery and a couple of USB charging ports! It's just a couple of drill holes, some USB flush mount adapters, and a little superglue.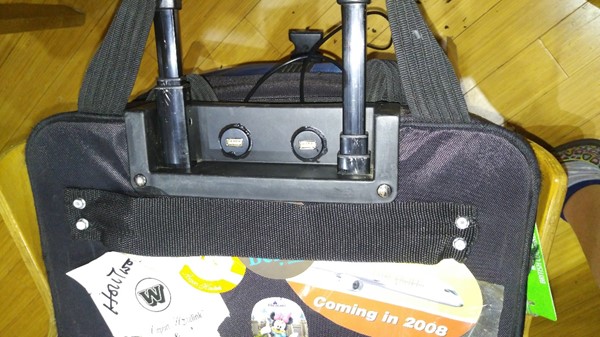 10,000mAh removeable battery pack: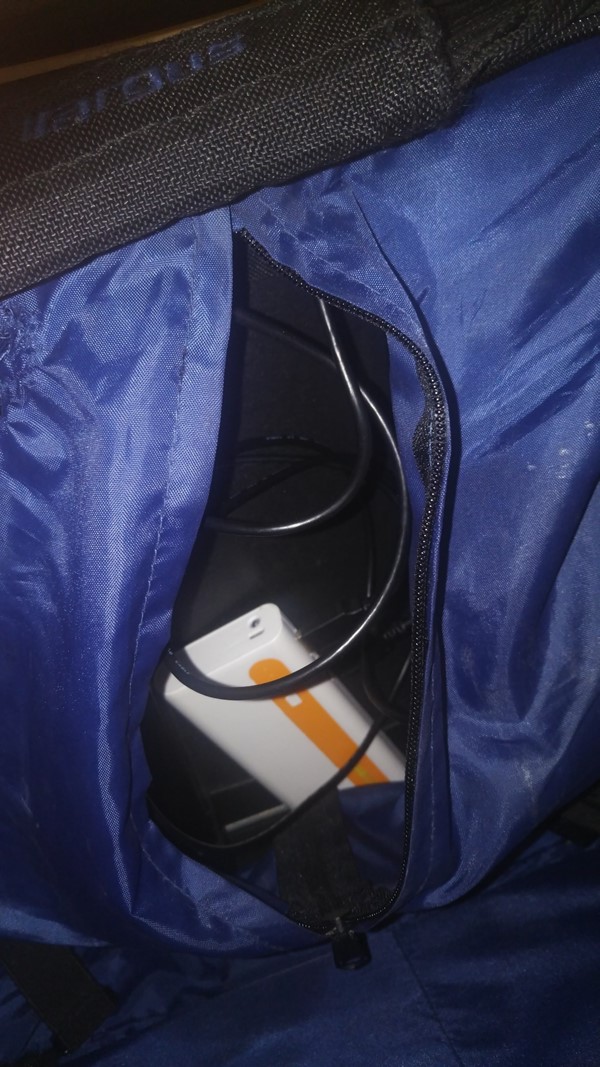 And a flexible plastic cover to keep the removeable battery pack contained between the handle supports.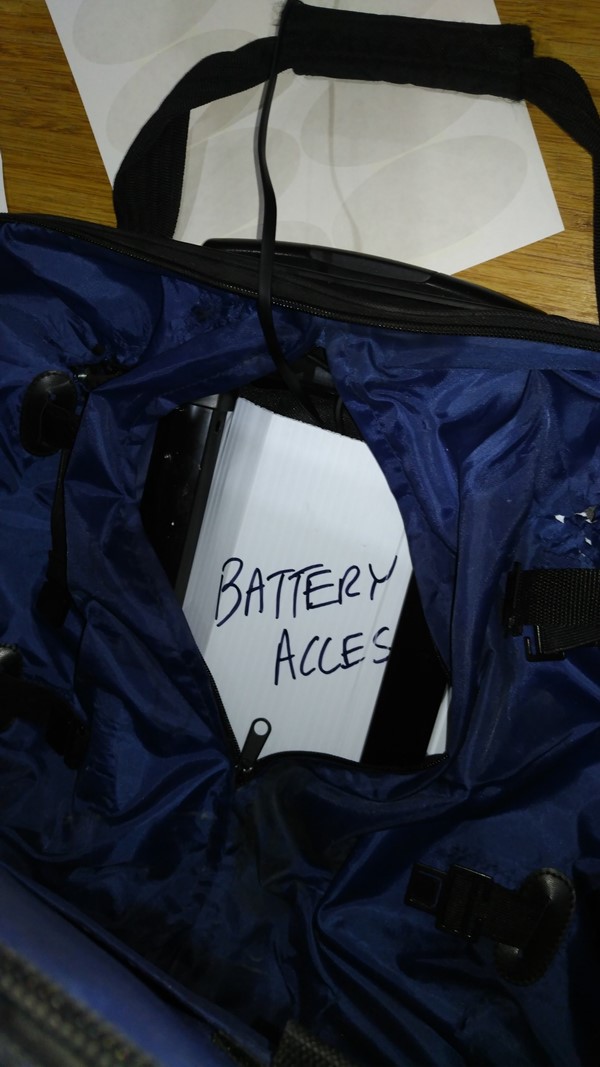 Don't really want to take this on my 10-day New Zealand adventure, but it is what it is, and the gig pays well.
And since the battery is removable, I could check it if I had to. What can you check? CLICK HERE.
Guess this means that now I've hacked three different pieces of my luggage.
[? ? ?]
For more blog posts, CLICK HERE.