Check out time is 11am, but the ferry to Picton isn't until after 2, so there is a little tie to sleep in, and scout out some breakfast after leaving the bags at reception.
For the first time on this trip I actually used Trip Advisor to find a close-by restaurant – and considering the number of reviews I've posted (296 reviews and ratings) on Trip Advisor, you think I'd use it all the time!
I ended up at Columbus Coffee: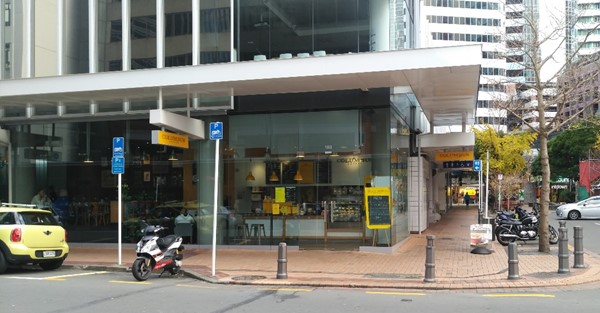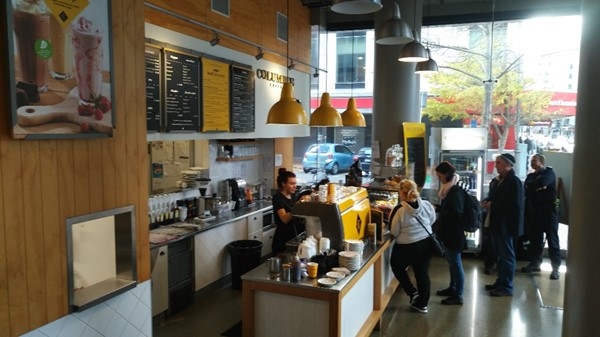 I had the Eggs Benedict, which came on a couple of pieces of dense soda bread – YUM!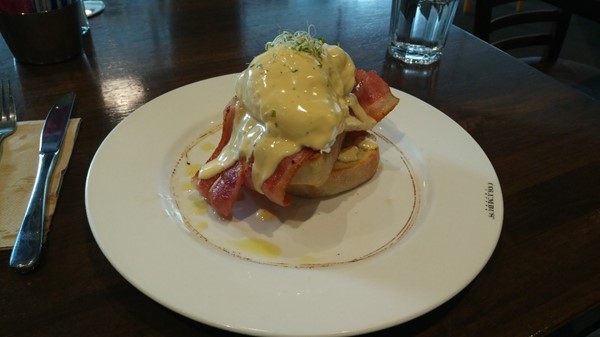 After my "light breakfast", it was off to visit the Wellington Museum (Free) which is on the waterfront in the old Bond building: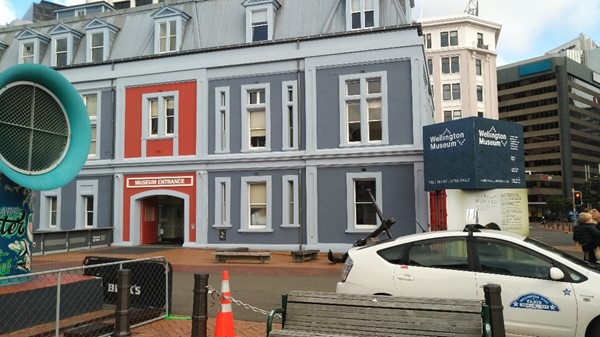 Spread over four floors it has some very imaginative/interactive exhibits – like ones where you pick up a 30's telephone handset to listen to the commentary – perfect for a history museum.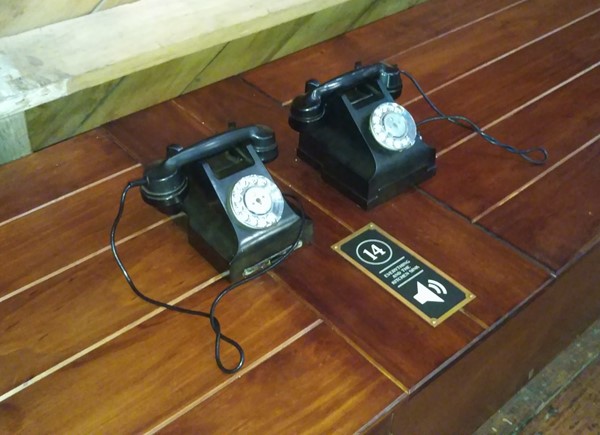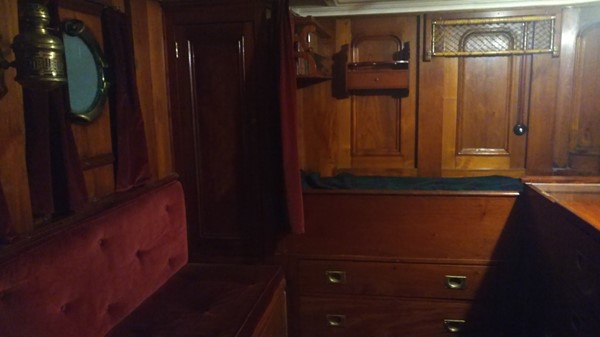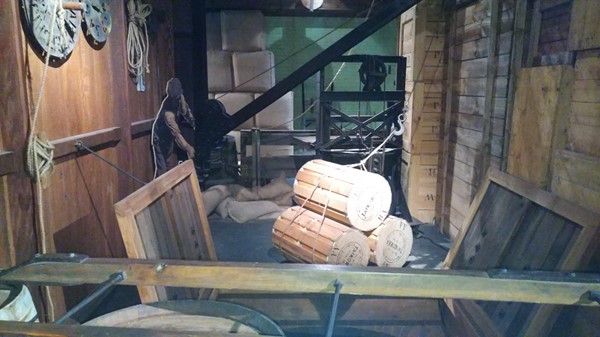 And an innovative spur of the moment donate kiosk: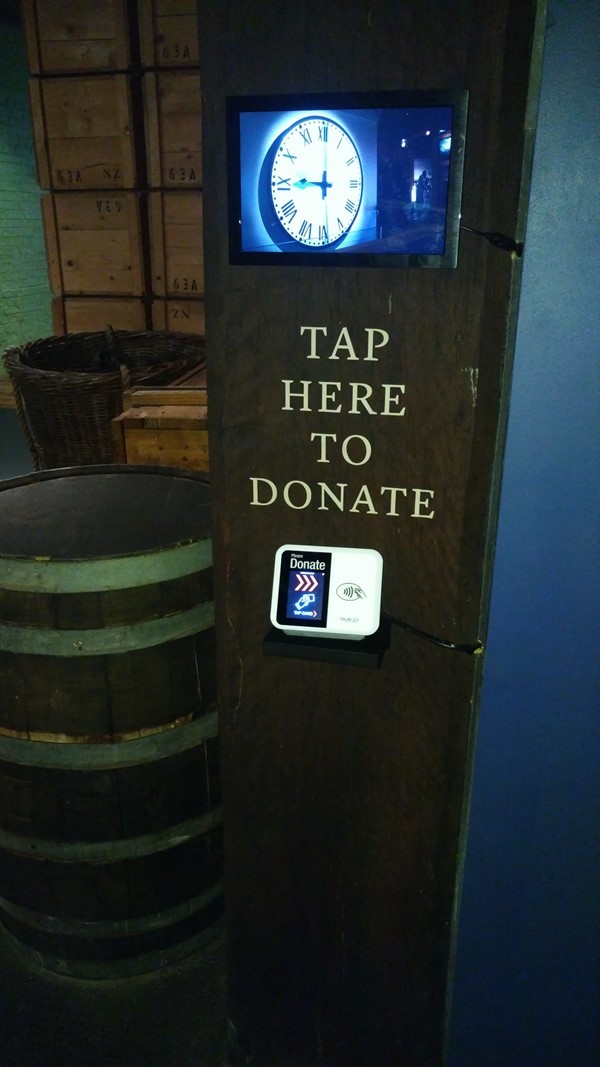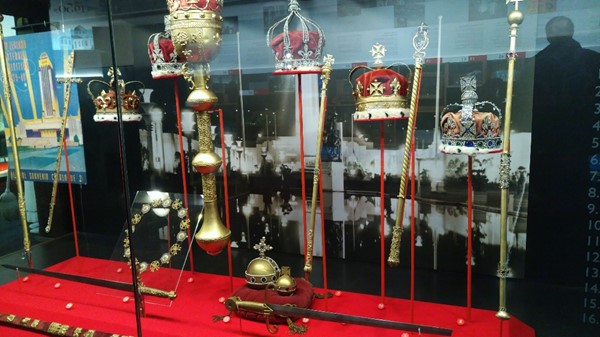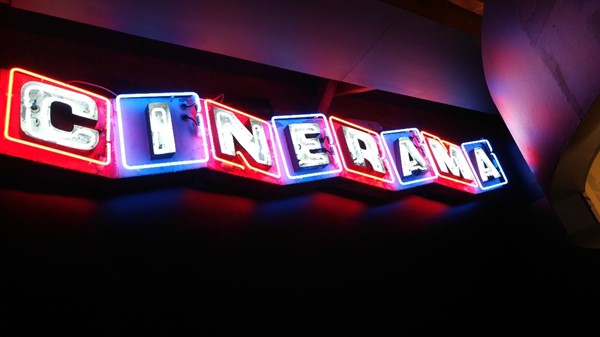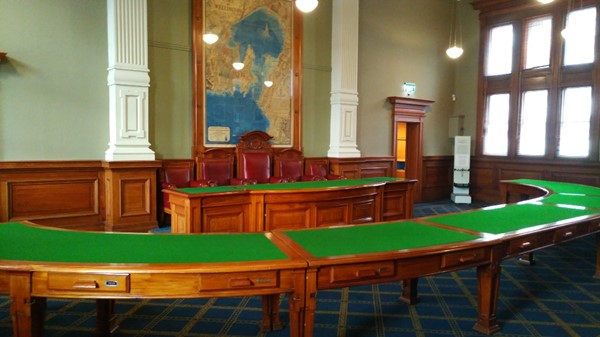 By far, the most moving piece in the museum was a 12-15-minute piece in one of the two theaters: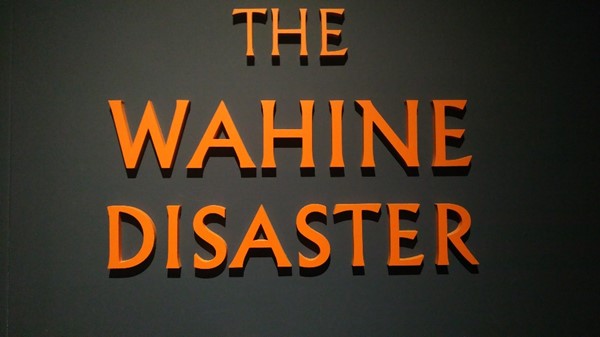 Here is a link to a could of newsreel clips on the disaster in 1968 where dozens lost their lives: https://www.nzonscreen.com/title/nzbc-wahine-disaster-1968
A sobering movie to watch a couple of hours before I get on a boat to cross the same passage – at least today it is calm and clear. The video left me a little stunned and chocked up. It's worth a click through.
With more time to kill, stopped in at the Academy Galleries for the 44 Solo Women's Modern Art exhibition: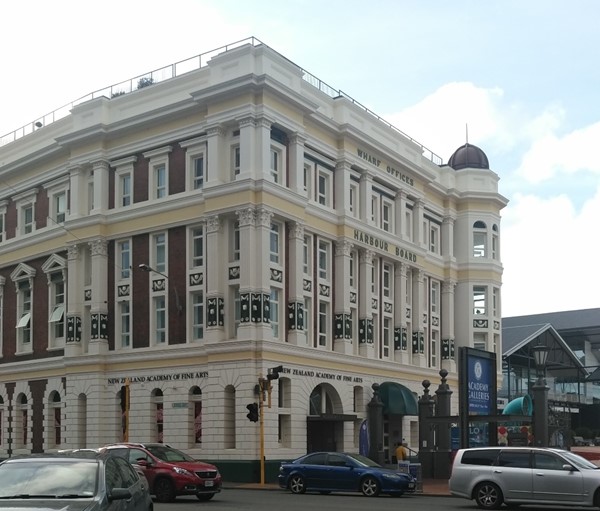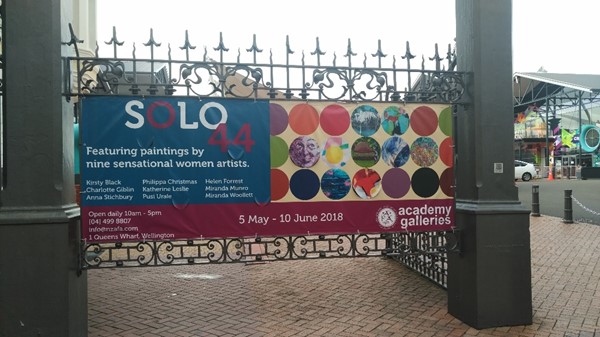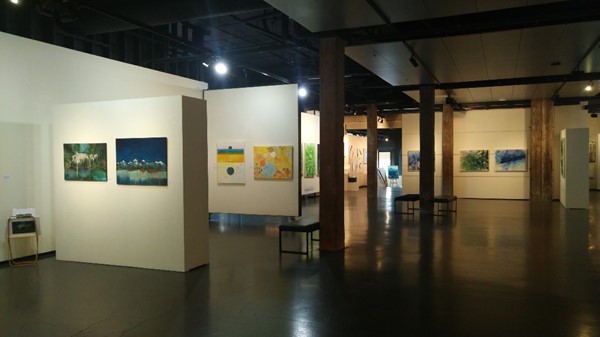 Interesting to see, but nothing moved me to bring out my wallet.
Back to the hotel for a bit of reading, then packed up and Ubered to the ferry terminal.
NZ$10.47 (US$7.37) was the cost – certainly getting spoiled with Uber in New Zealand!
With plenty of time before my boat – there is the opportunity to watch the Interislander unload cargo from Picton. Lots of camper vans…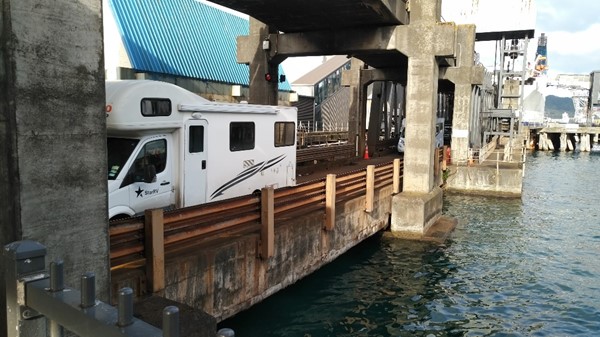 And trucks: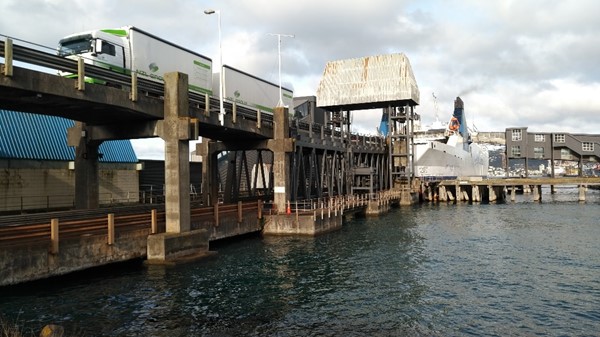 Imagine my surprise when I heard a train whistle and rail cars started rolling off the boat!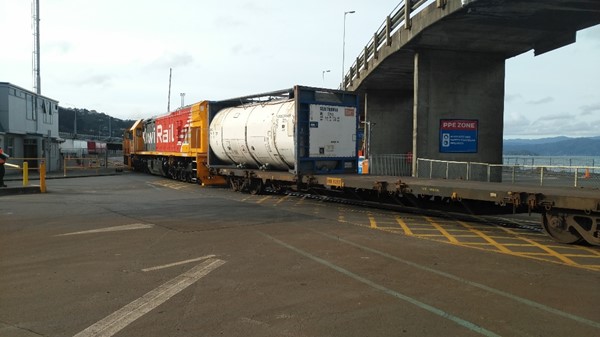 Though technically out of chronological order, here is the train deck on the shop: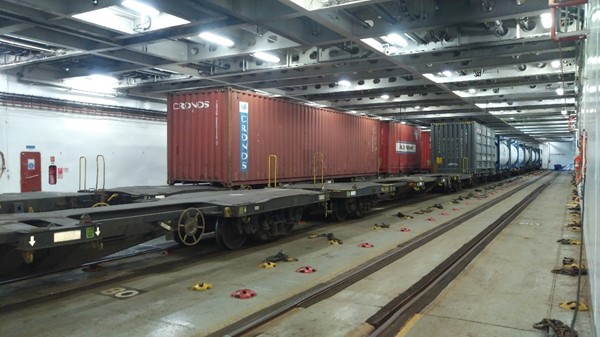 As for me, I'd booked the lounge for the crossing to Picton, complete with buffet and lots of wines to sample: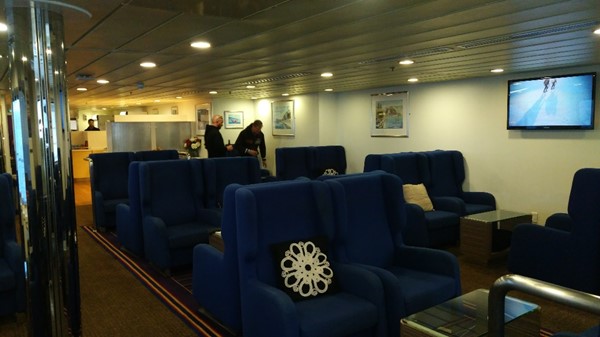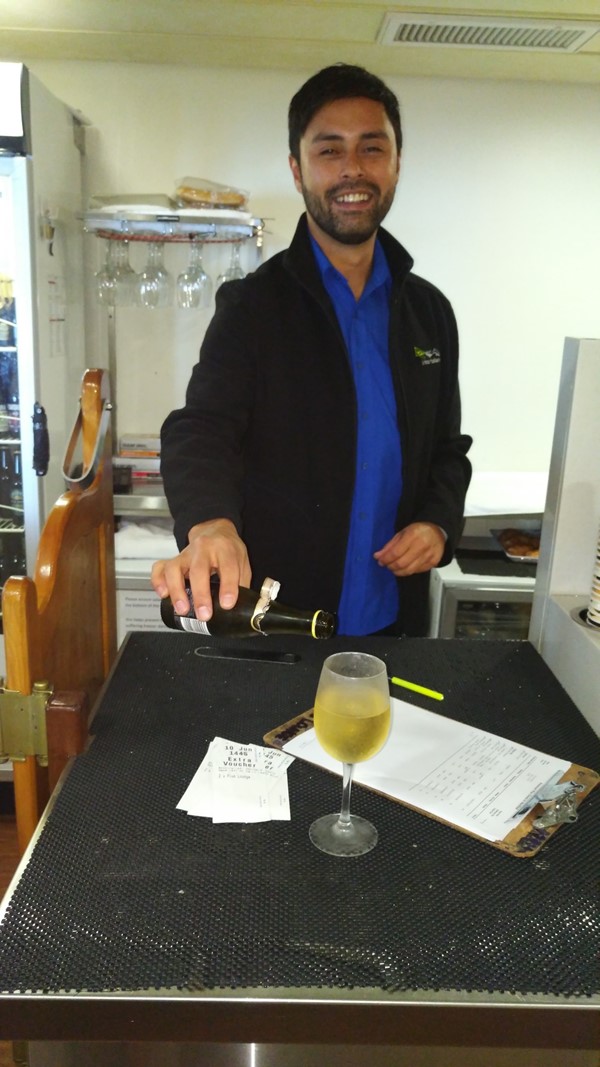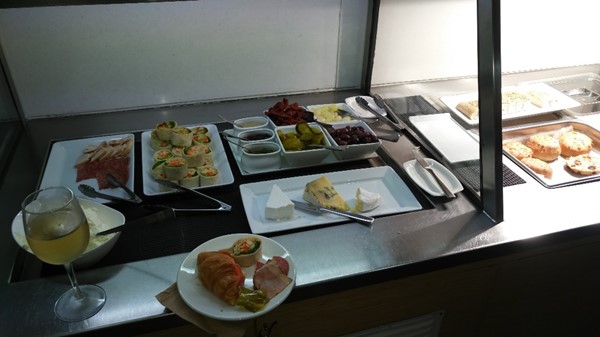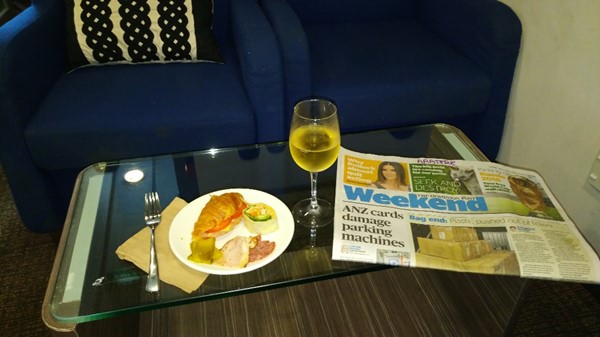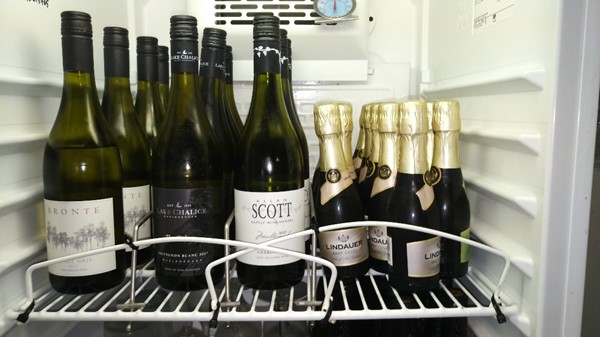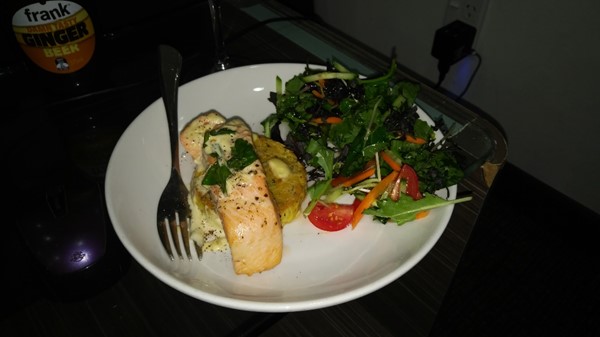 Attached was a lounge where I was permitted to take my wine – and it was a beautiful day, and not so windy at the back of the boat.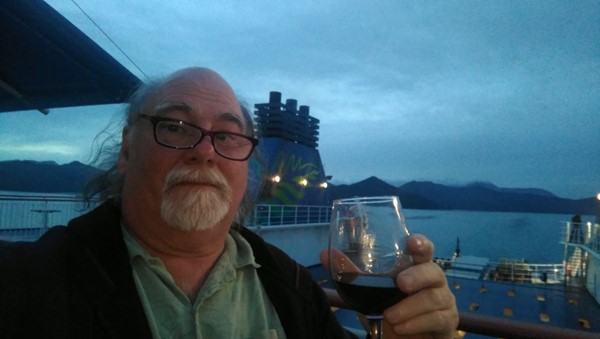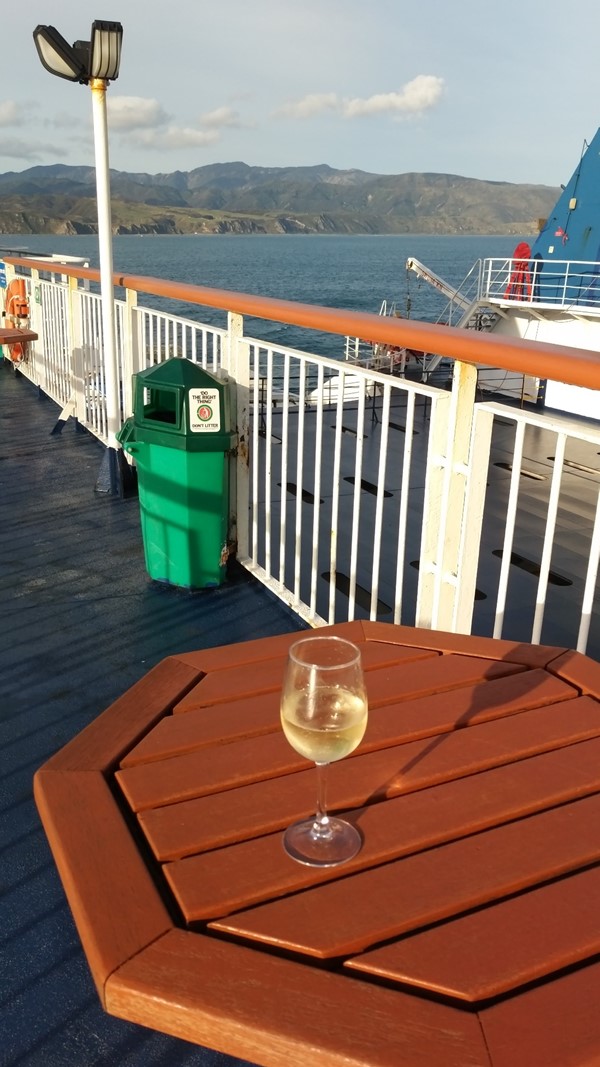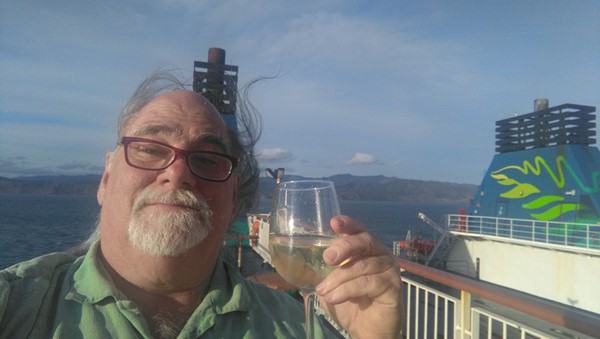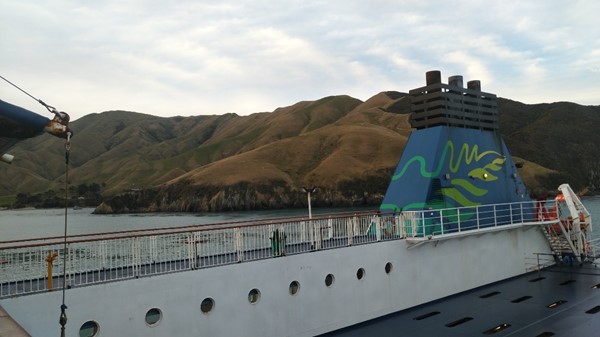 Here is a little short video of the panorama at the back of the ship.
It was dark by the time we landed in Picton – and I had a bit of a walk to get to the hotel, no Uber here, sadly.
And the first thing I see in front of my hotel (Picton Beachcomber) is this sign: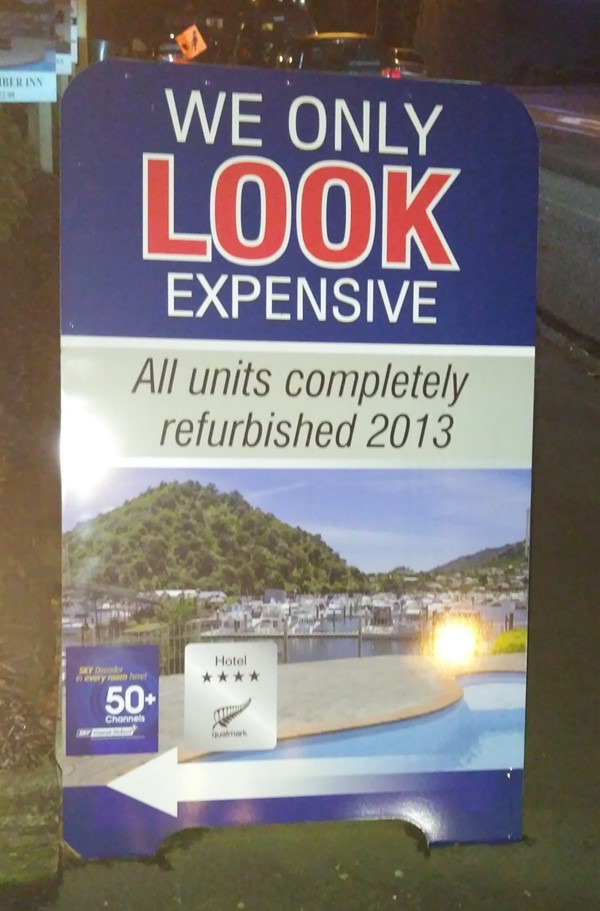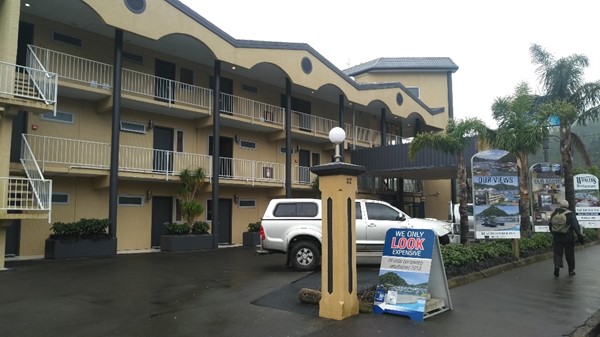 Signs like that always worry me, like "Seattle's Best Coffee", If they are saying in the name, they probably aren't. But the room wasn't bad: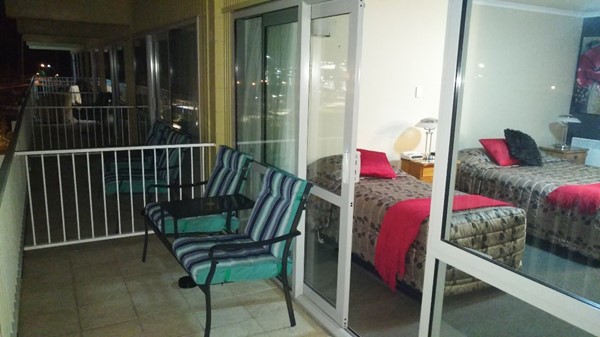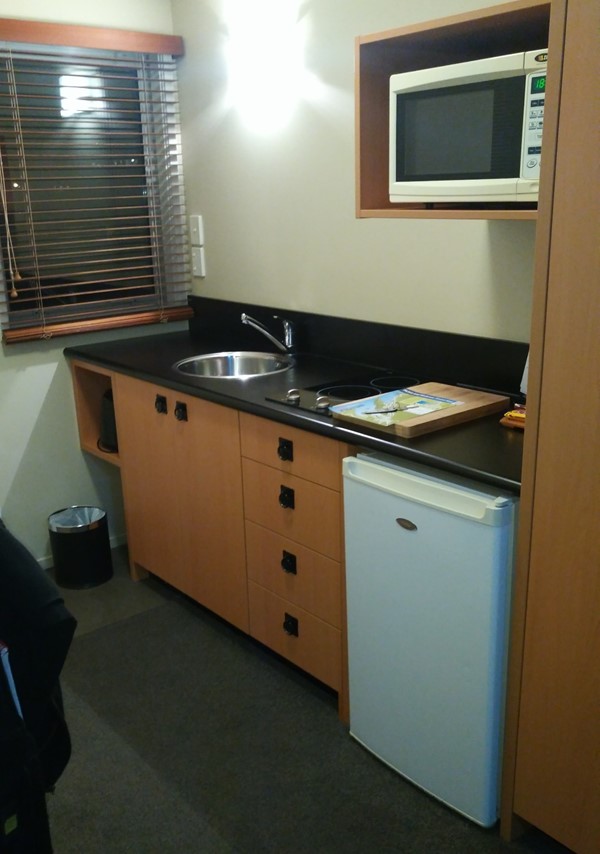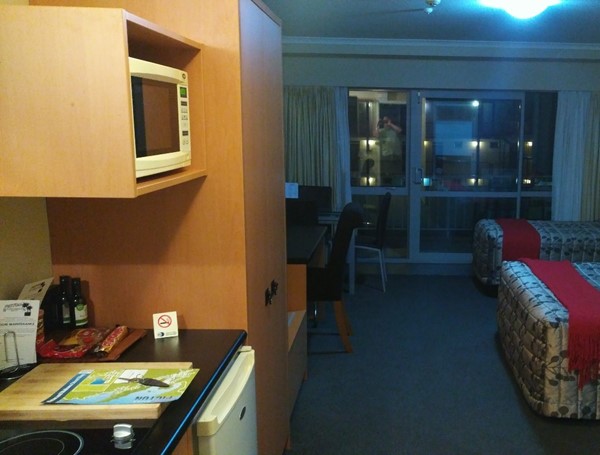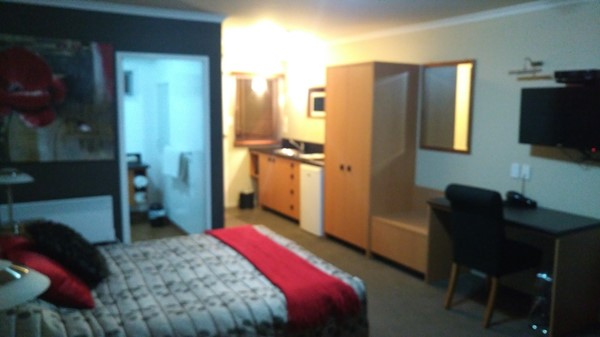 There was even an onsite restaurant, which saved me a trip back down the hill for food. Nothing like having a bowl of seafood chowder delivered to your door.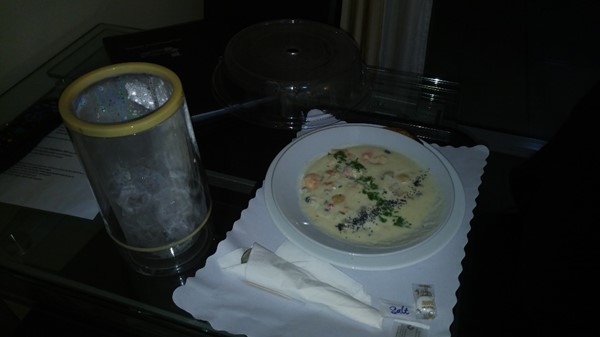 And yes, that is half a bucket of ice…sigh. But enough for a cocktail or two: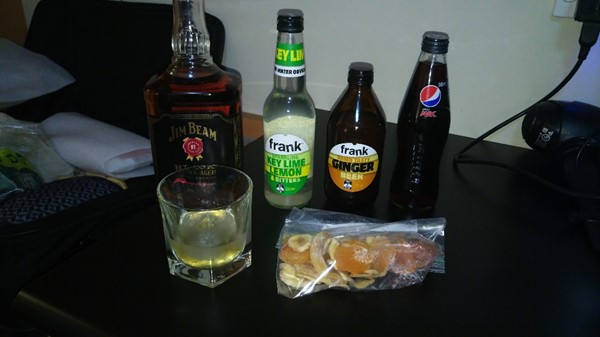 With that, another day down. Tomorrow, the return to Wellington.
[? ? ?]
For more blog posts, CLICK HERE.