No ill effects from my night of sobriety here in Dallas. Didn't seem worth $15 worth of Ubers to pick up a bottle or two to drink and/or take home.
Awoke at 6am – said, what the hell, the breakfast bar is open. In the south there is always biscuits and gravy on the buffet.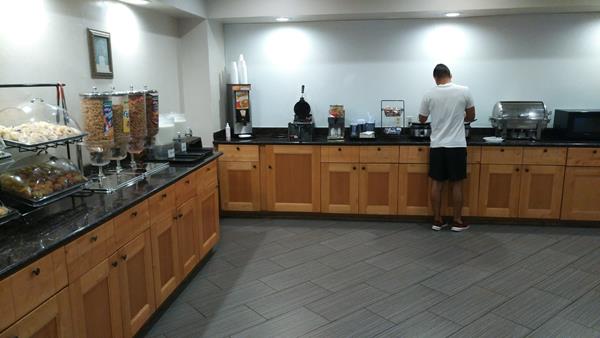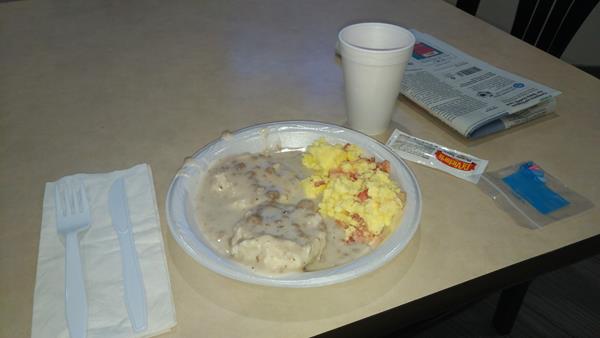 Got back to the room and went back to bed. Why not?
Checked out and caught the noon shuttle to the airport since the next isn't until 2pm, and there would be nothing to do except sit around the lobby.
Poked around at the restaurants since I had plenty of time to kill, and a cocktail might be nice, too. Found Sky Canyon by Stephen Pyles. I had been craving salad (the chop salad was $15), but then the woman next to me order the brisket tacos and the tuna ceviche. I'll have what's she's having!
Sadly, no food/drink photos. Was distracted by writing a blog post.
There were some humorous A-Boards by a couple of the restaurants: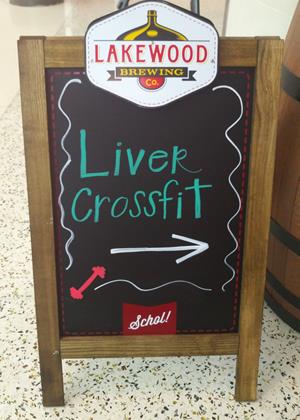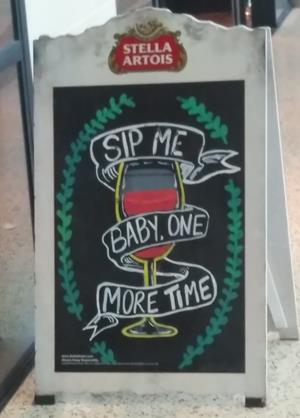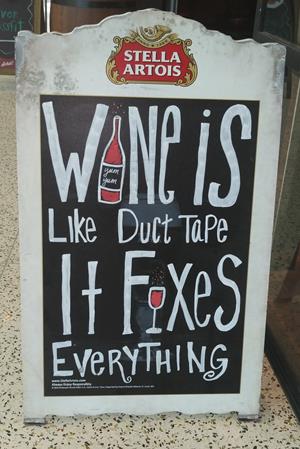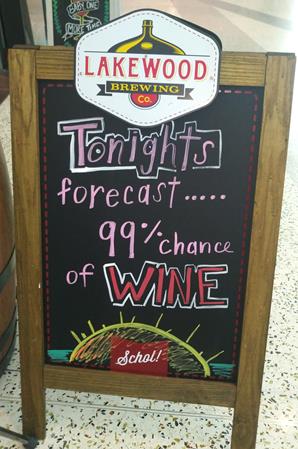 My flight to San Francisco on old Virgin America metal was great because I was in the two rows they have that are Premium Class, which is free food and booze in the back (unlike Alaska where it's free booze and a snack in Premium). I made good use of it!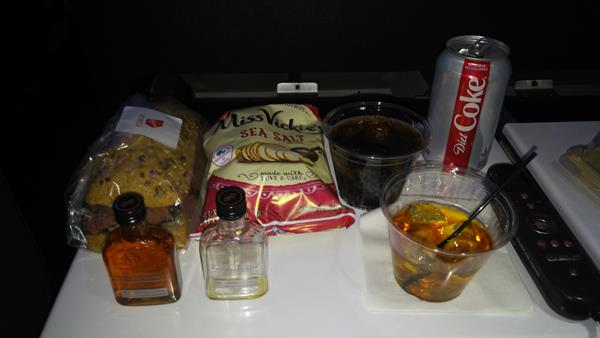 All ordered from their seatback screens…
Plus, there was enough time for a movie – but I've already forget was it was, other than classic comedy.
When I landed – I got this email (and text). Sigh.
We're sorry, your flight has been delayed.

Confirmation Code: XXXXXX

Dear Mark,

Alaska Airlines Flight 303 is scheduled to depart late from San Francisco, California to Seattle, Washington.

We take our promise to provide you with an exceptional travel experience very seriously and sincerely regret letting you down today.

You are confirmed and now scheduled to depart:

Confirmation Code: XXXXXX

Alaska Airlines, Flight 303
Departing San Francisco, California
Friday, June 15, 11:05 pm
Arriving Seattle, Washington
Saturday, June 16, 1:18 am.

Please note that flight times may continue to change. We encourage you to visit us online or download our mobile app to check your flight status.

As always, thank you for flying with us.

-Alaska Airlines

That was the first of several messages – in the end it was 11:55pm with more time waiting on the tarmac. Ick.
With my original connection I thought I'd just hang out in Terminal 2, but with this much time, might as well exit and go through security in Terminal A so I can go sit in the Cathy Pacific Lounge. I was pleasantly surprised that they had the custom noodle soup bar open!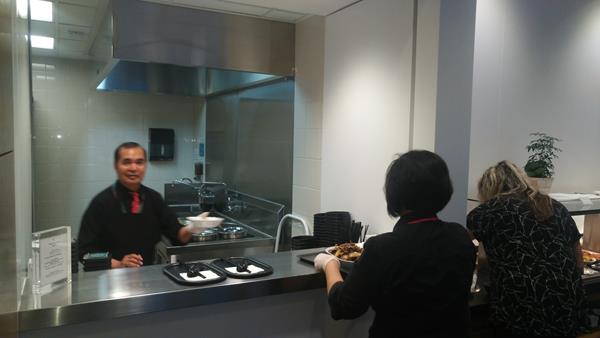 And a full selection of hot entrees: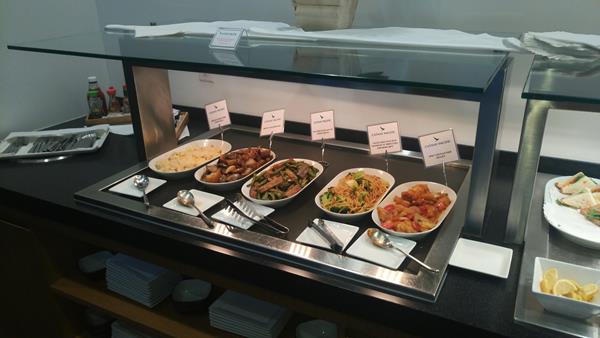 Plus cold sandwiches…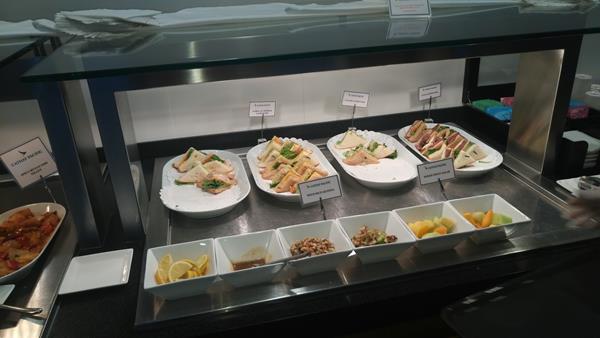 And the wonderful self-pour bar. I live such a tough life!
Didn't get home until 2:30am, and into bed at 3:30am, and had to open the wine shop at 11:00. Ouch, so parts are tough.
Below is a map of my completed 12-day journey.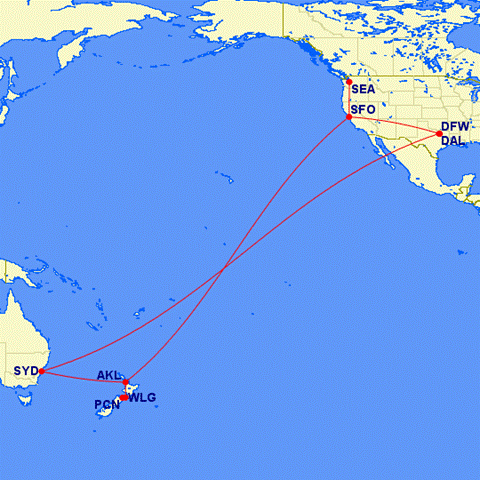 Actually home for a couple of weeks with fun tasks like getting a crown replaced.
[223.6]
For more blog posts, CLICK HERE.