Rache was up and out and on the mountain before I'd dragged my lazy ass out of bed. At least I was out of the condo at 11am.
Oh, what a difference a day makes – yesterday, no lines to get on the gondola, today, 30 minutes of wait time, even with the season pass: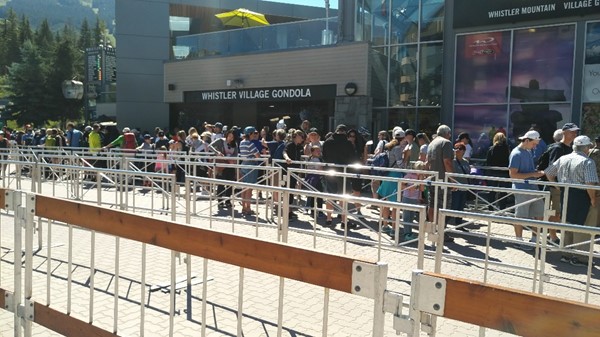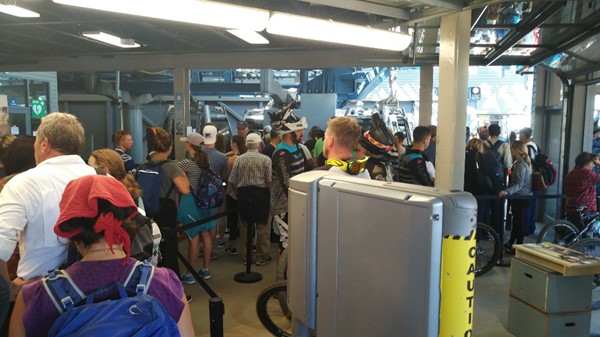 Rache and I kept in contact via Facebook Messenger and decided to meet at the Roundhouse – this was the view today, as they were getting ready to install glass panels on the deck: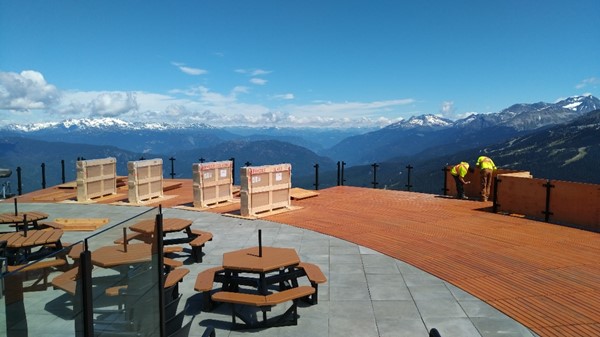 Yesterday, you couldn't see much beyond the railing, today – miles of visibility. Back on the Peak 2 Peak: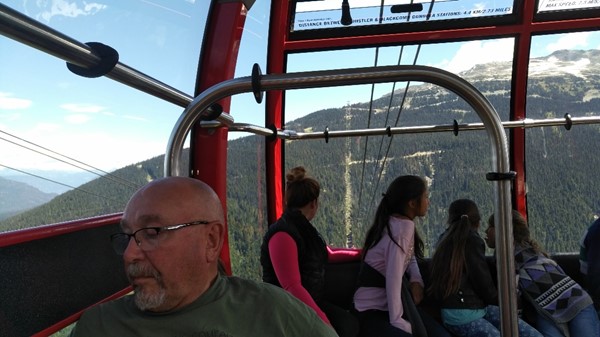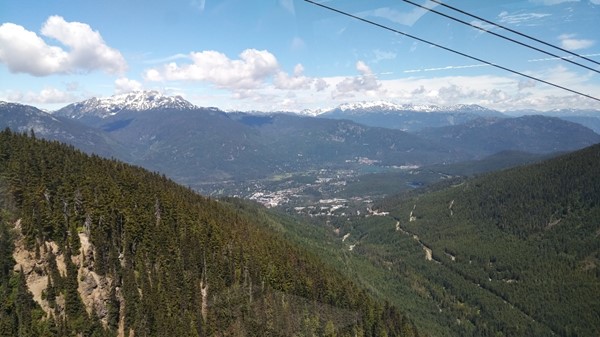 To the Blackcomb side: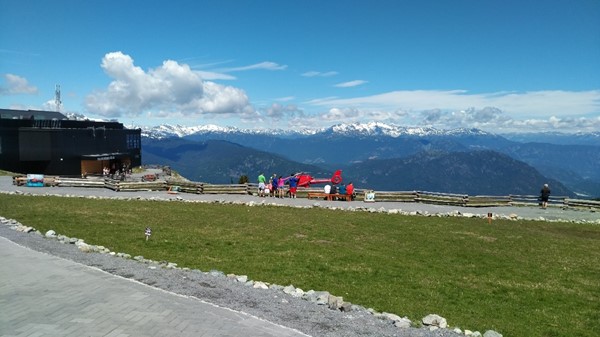 Back on the bus to 7th Heaven, then the lift up the hillside: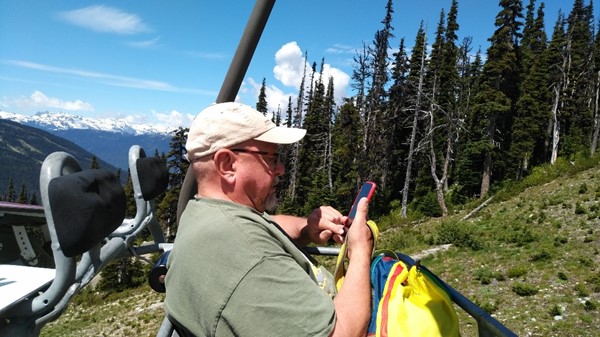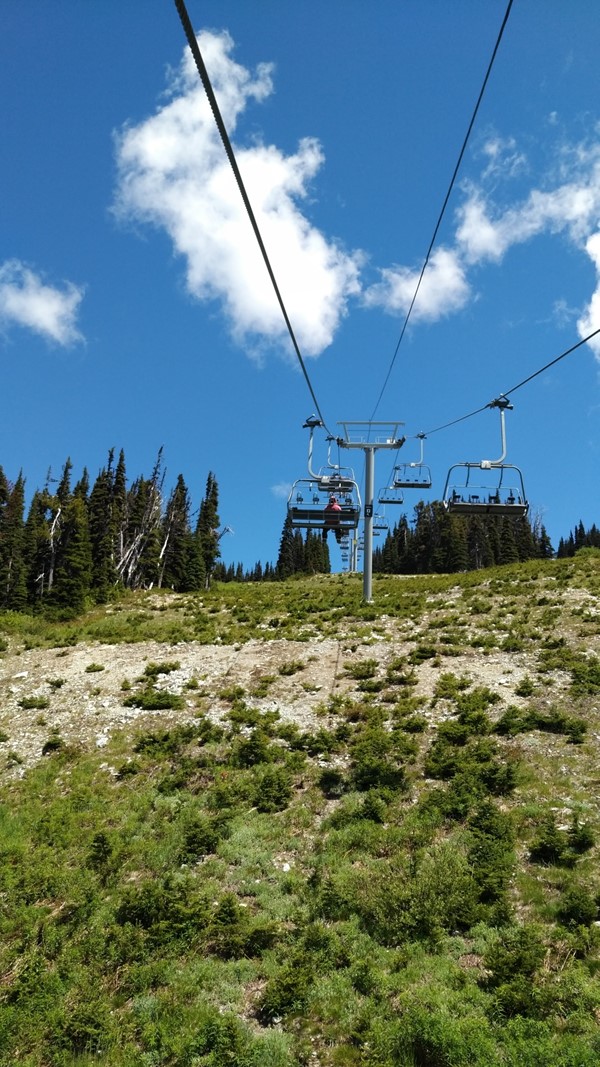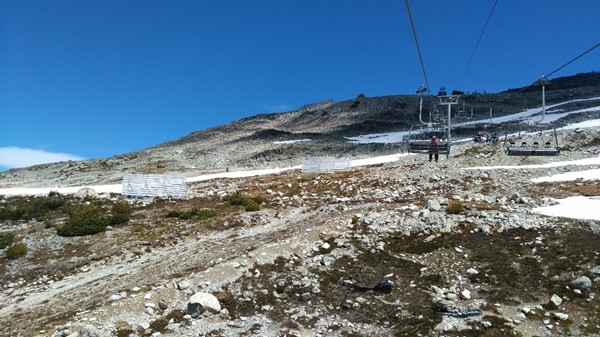 A quick side by side of yesterday and today, taken from the same location on top of Blackcomb Mountain. Yesterday: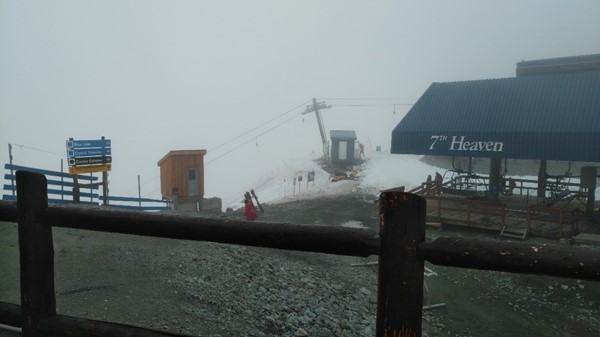 Today: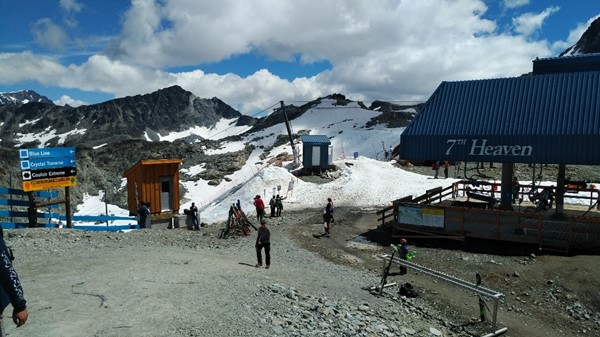 From the edge you can actually see into the bowl to watch people skiing and snowboarding…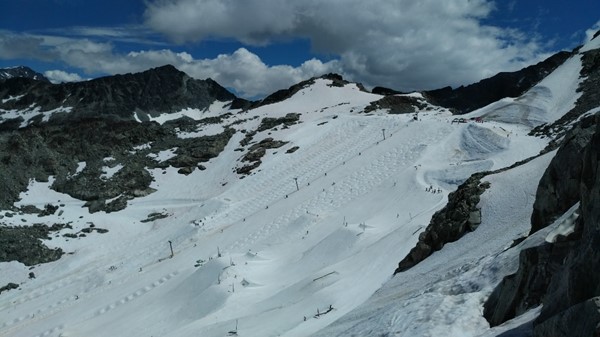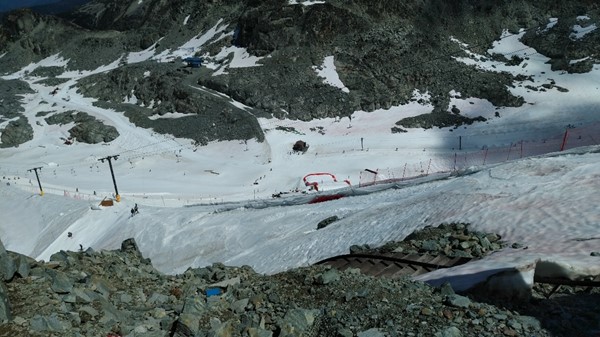 Oh, what a difference a day makes!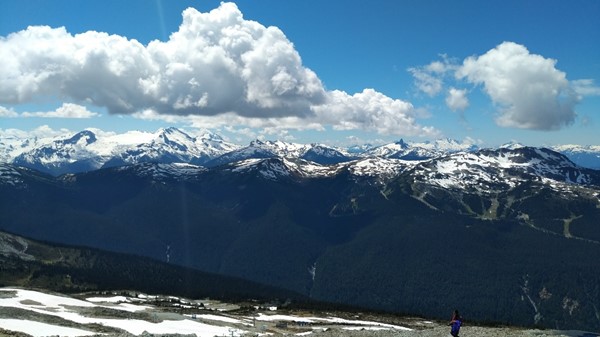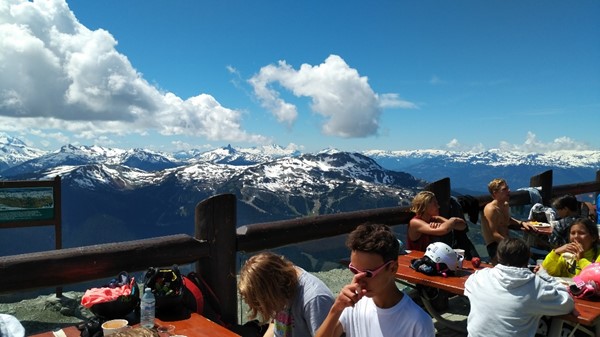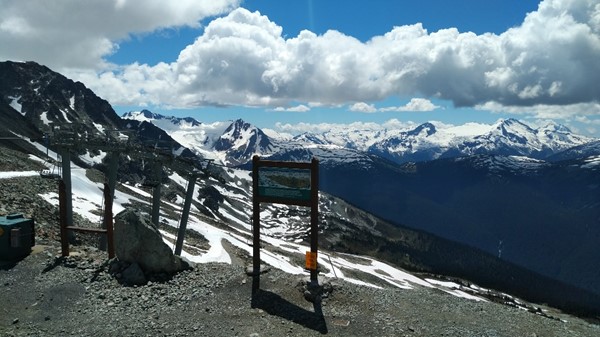 WOW! Now you know why I come up every summer…it never gets boring!
And back down the mountain we go…the two of us on the chairlift, and at least one skier on the slopes…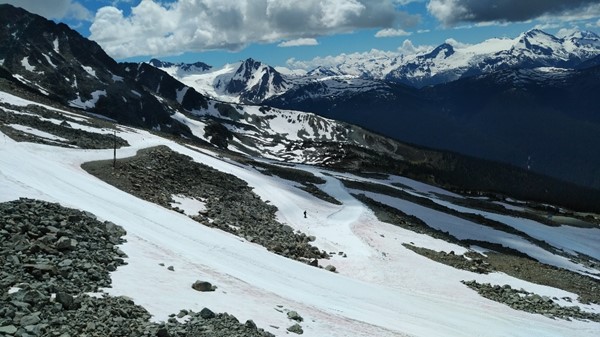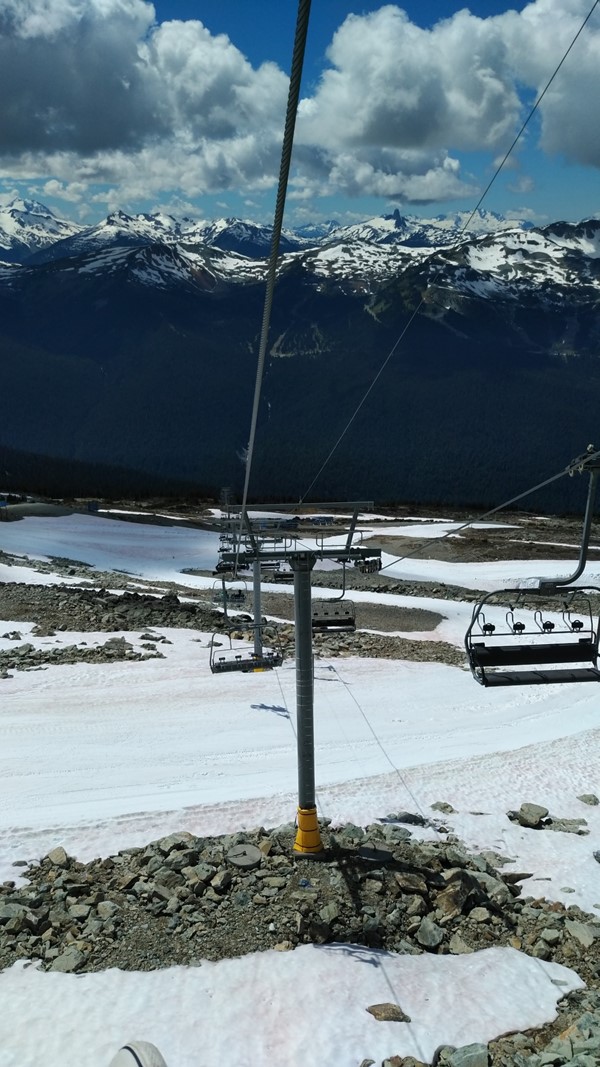 And you can see the bus we take back to the Peak 2 Peak: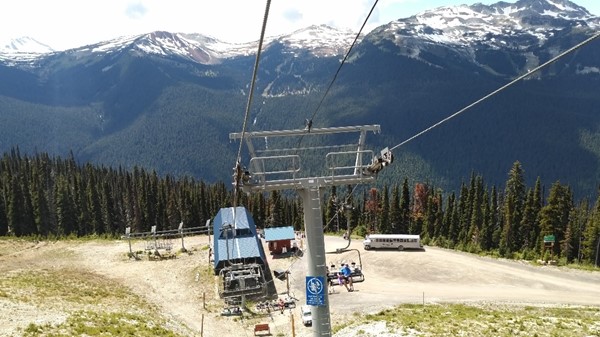 One of the highlights of my summer trips is to blow a wad of money at Christines – the upscale restaurant on Blackcomb. Great views, and expensive enough that there aren't many children in the place.
We started with drinks: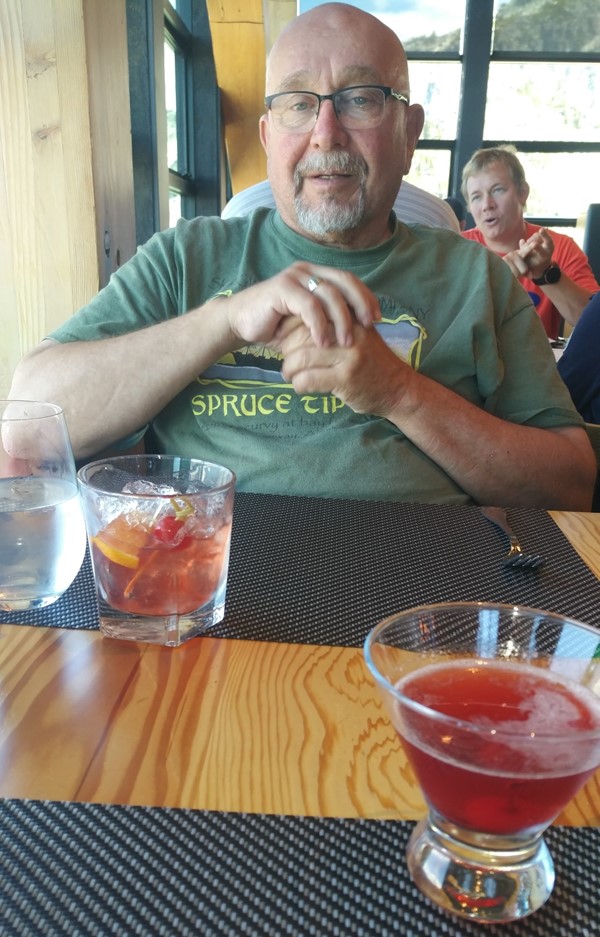 Followed by burgers (CAN$28).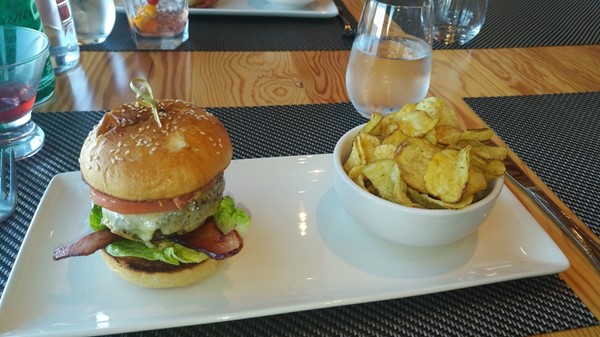 I have to say that I was disappointed. The burger, while pretty, was seriously expensive and messy as hell to eat. Add service more interested in pushing glasses of bubbles and more cocktails at a slow pace, might be my last visit for anything other than cocktails and a view.
Back to the Whistler side to explore a couple of lifts that haven't been open for tourists in previous years. Guessing this to make up for the inability to get down on the Blackcomb side as they replace two open chair lifts with 12-seat enclosed gondolas.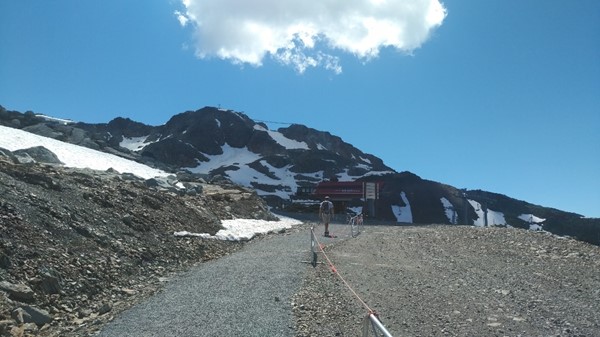 It's a bit of a hike to the Big Red Express…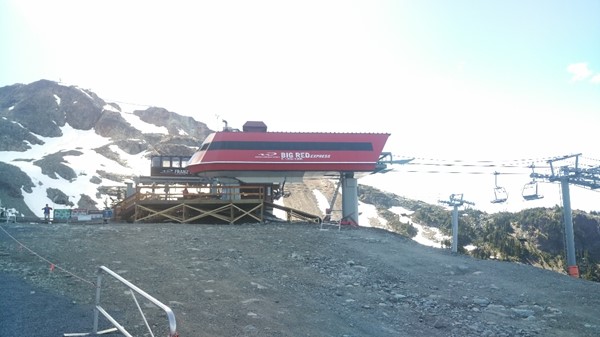 If you look closely, you can see the new suspension bridge between two peaks of Whistler Mountain.
I only have a couple of shots of descending into Whistler Creekside, where the other WorldMark is (though it's a SERIOUS trek to get to the lift).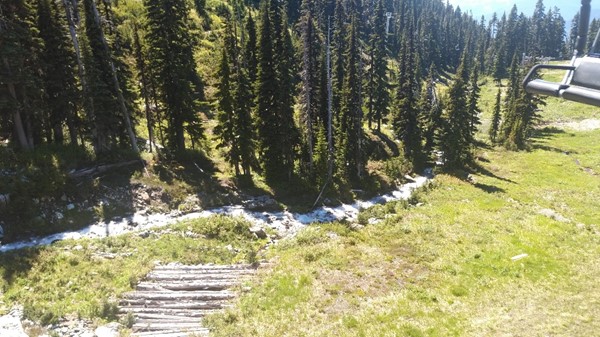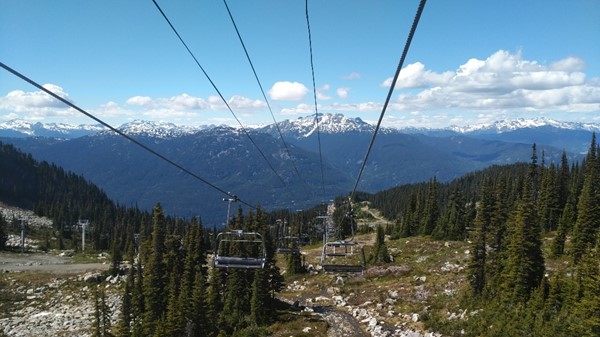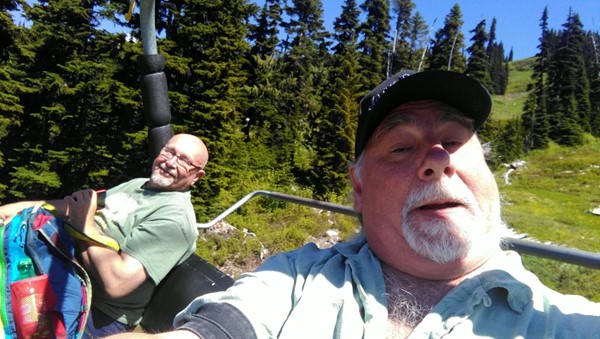 Tonight's dinner is lamb with Caribbean rice and beans, and the usual salad.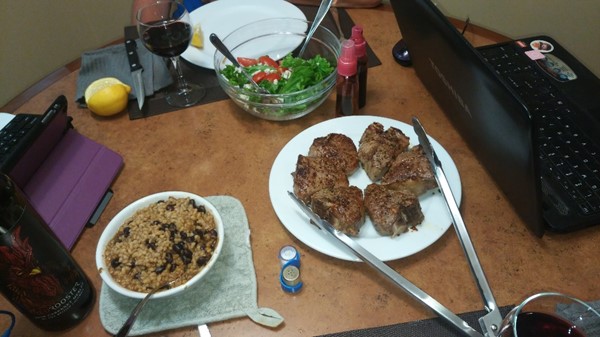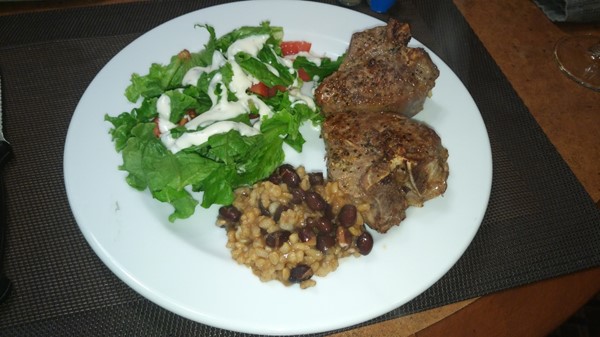 Another fun day on the mountain! One more to come.
[? ? ?]
For more blog posts, CLICK HERE.