Once again, I'm making multiple trips to Whistler to get the most value out of my Season Peak-2-Peak pass.
This trip, the midway stop on the way north is Vancouver – which it's rare to find a room during summer, especially a 2-bedroom!
The trip north was a little smoky, though not as bad as last August: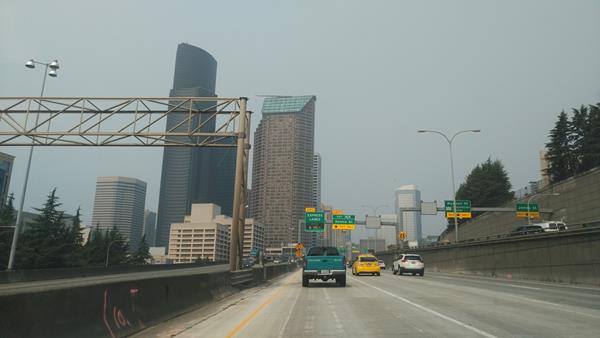 Anne doesn't have a Nexus card, so we had to wait for 20 minutes after duty-free (which probably shaved 20 minutes off the wait).
All my other trips I've been in a hurry, but this time, since we were only going to Vancouver, I could try out this hotdog stand just north of the border: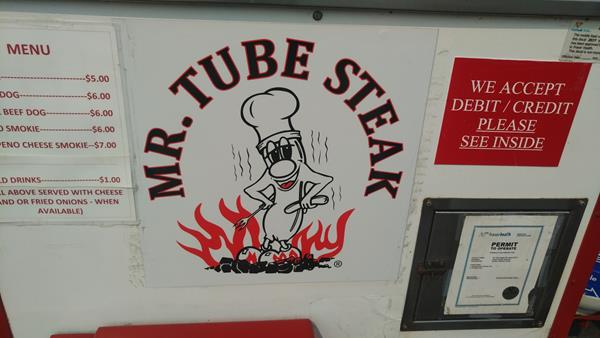 Not bad – I got the jumbo polish with the works.
Stopped for groceries and wine into town –here is a view of the condo: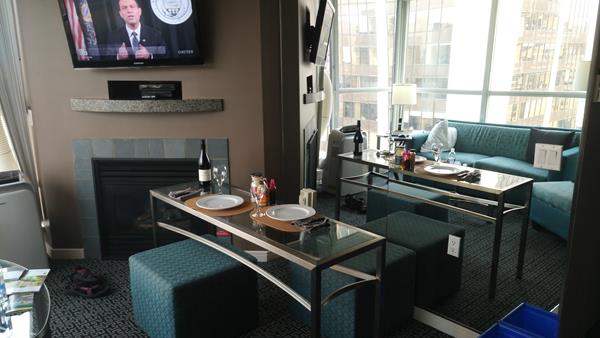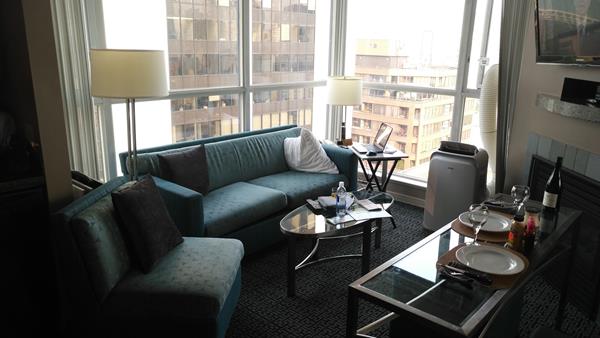 And a nice steak dinner: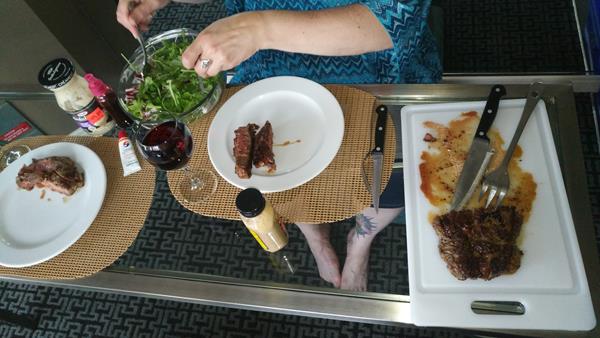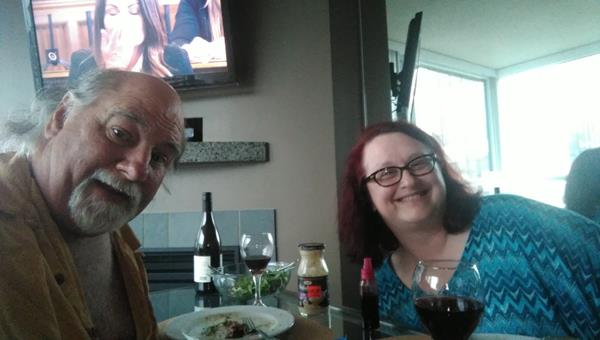 Anne even went to a bakery she knew to grab a little dessert!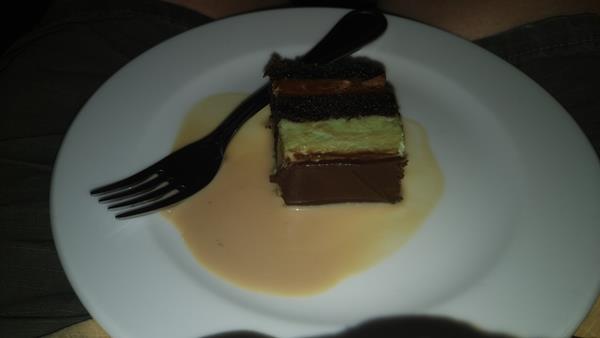 The view from my bedroom: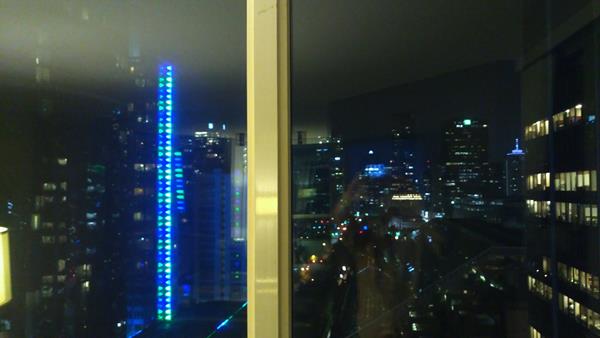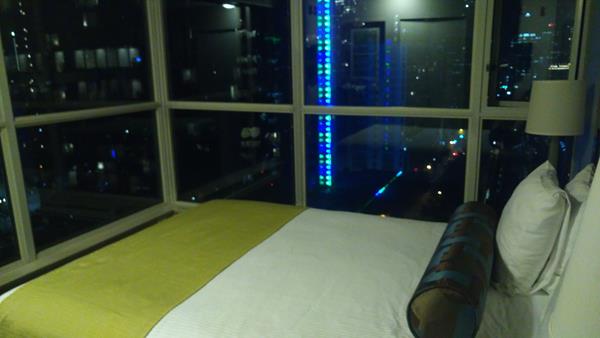 We actually got out of the condo at a decent time – arriving in Whistler around 2, meaning even with stopping to get Anne's Pass, we still had a couple of hours on the mountain.
Sadly, this week is CrankWorx, which means the village is jammed: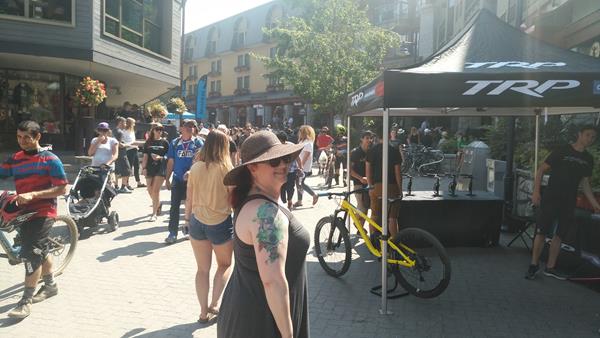 But not so much at the top – it's all mountain bikers in the village: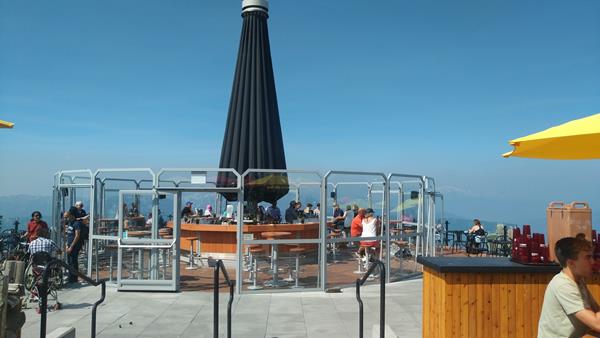 It was so nice, the new bar had its giant umbrella folded. And the smoke wasn't too bad (compared to last August):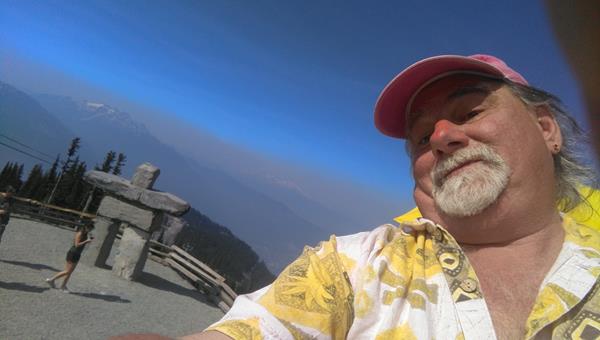 For our afternoon snack we split a chicken stripes and fries – it would have been way too much food for one person: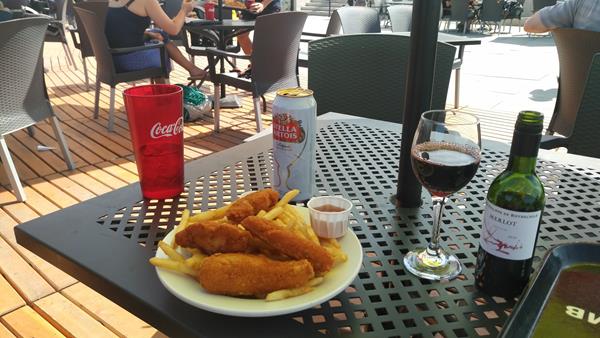 Stella for Anne, wine for me.
After our nibble, we set off for the gondolas headed to Creekside, which are open this year since the Blackcomb Village lifts are in the middle of replacement: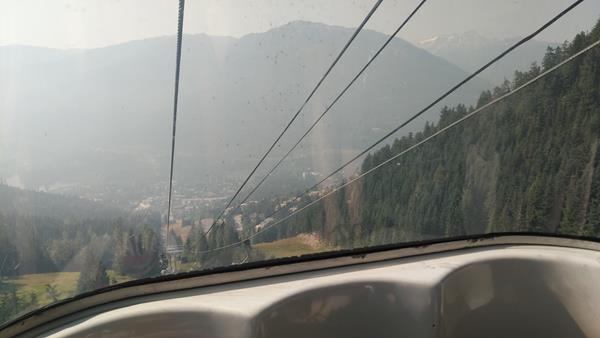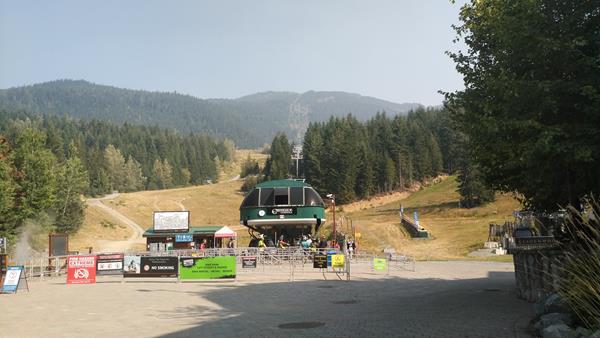 By the time we got back up to Whistler, lines were starting to form as everyone was headed off the mountain – luckily, I knew about the "Express" lane which means you get one of the dirty mountain bike gondolas, but you get it to yourselves! It the no line to the left.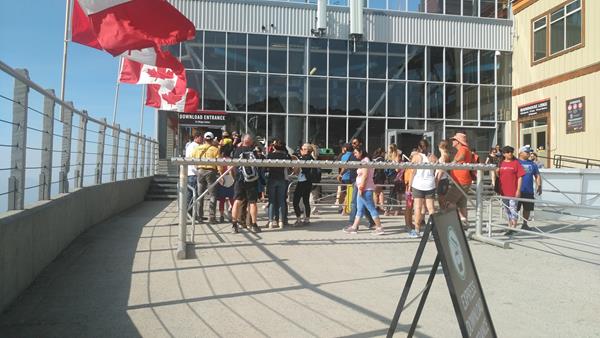 Didn't get any pictures of the condo because:
It looks pretty much like the one from last week, and
We are changing units tomorrow
Speaking of tomorrow, well, that would be today now – and Anne took off for the mountain earlier than I now that she knows where everything is. Lines were a little longer today, but no too bad: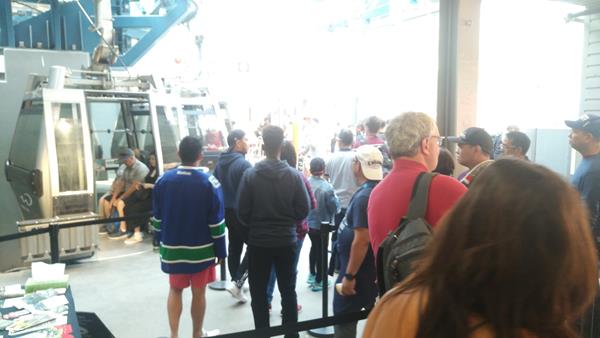 And this is the CrankWorx competition park: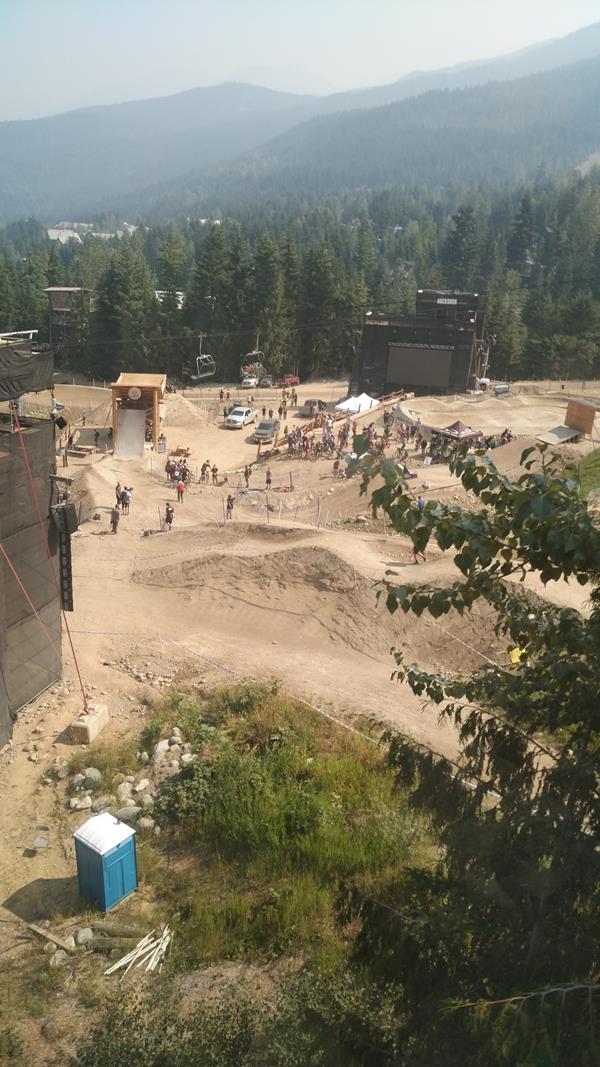 And the general smoke level – I wouldn't want to be competing in it: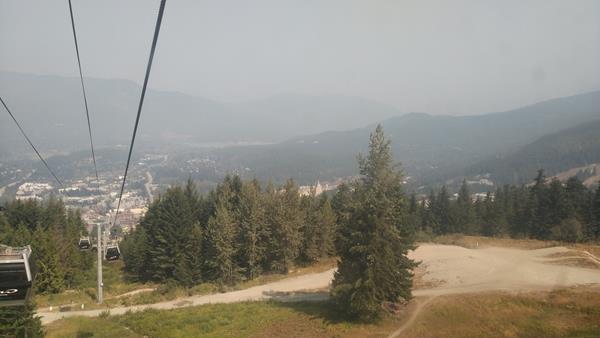 Our big item today is the Black Diamond hike to the Whistler Peak Gondola and visiting the suspension bridge: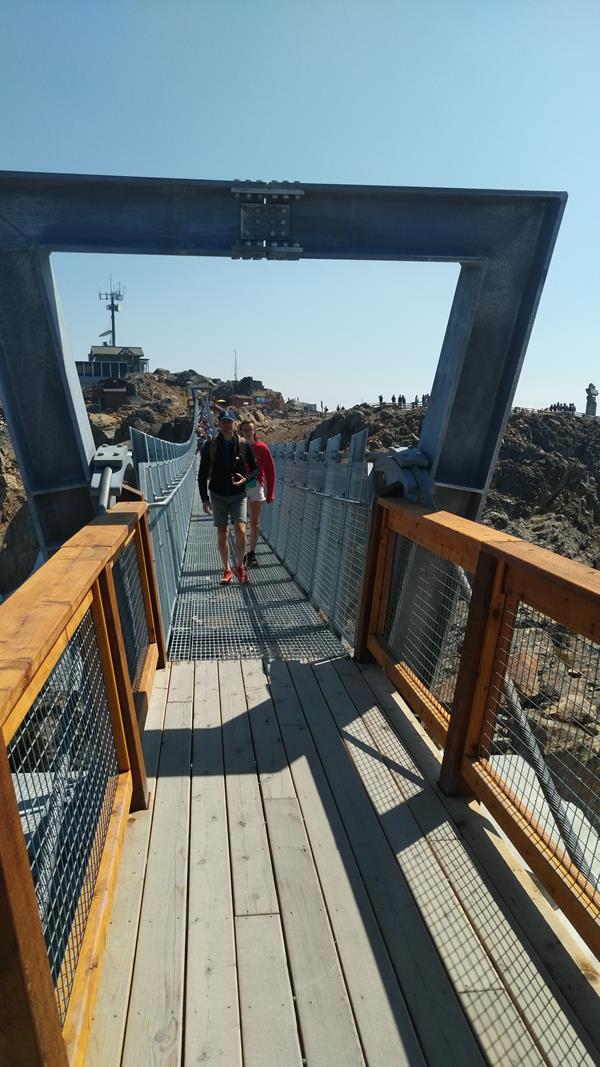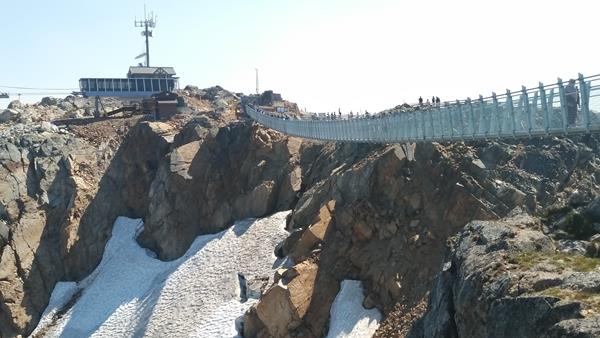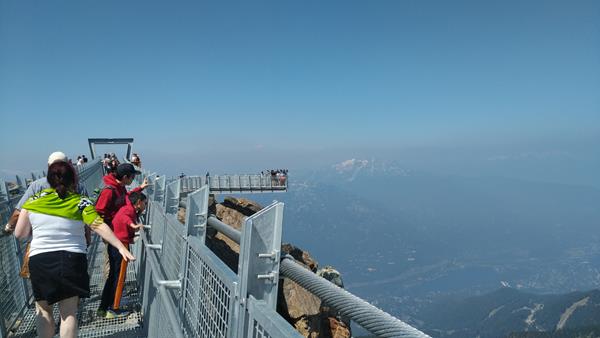 This triangular viewing platform wasn't here last month. Pretty cool!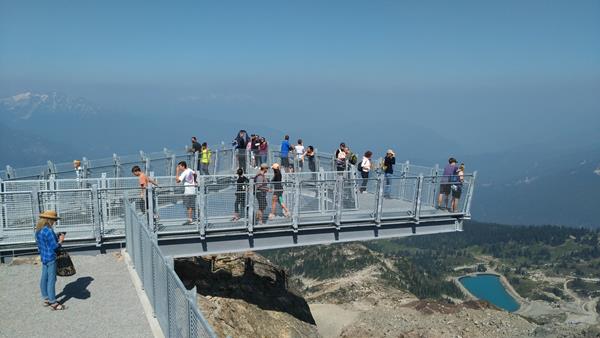 After our mountain peak adventure, it was the grueling trail back to The Roundhouse and the Peak-2-Peak gondola – we are both in the need of cocktails and a nibble: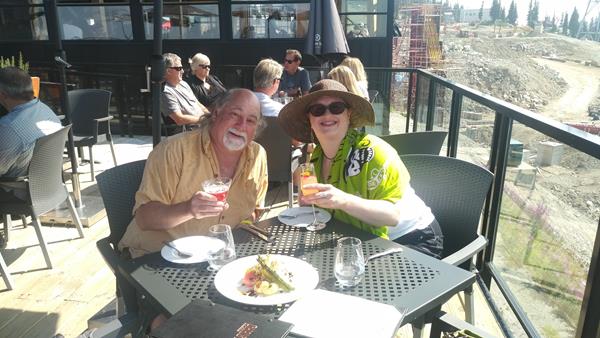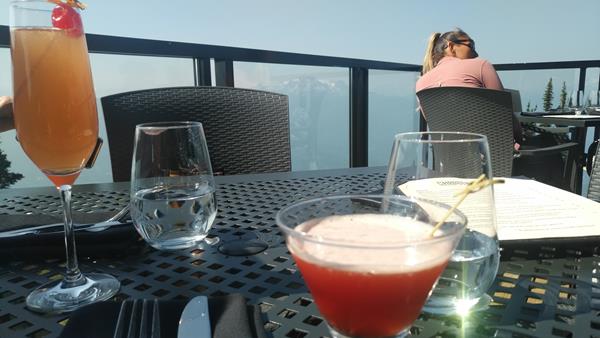 Christines delivered rather than disappointed this visit. Service was still spotty, and they are still pushing expensive domestic bubbles are the beginning of the meal, but our starter was wonderful.
We then took the Peak-2-Peak back for another cocktail at the Umbrella Bar before heading down the hill for a lovely en-suite dinner of bison steaks and salad. Life is hard: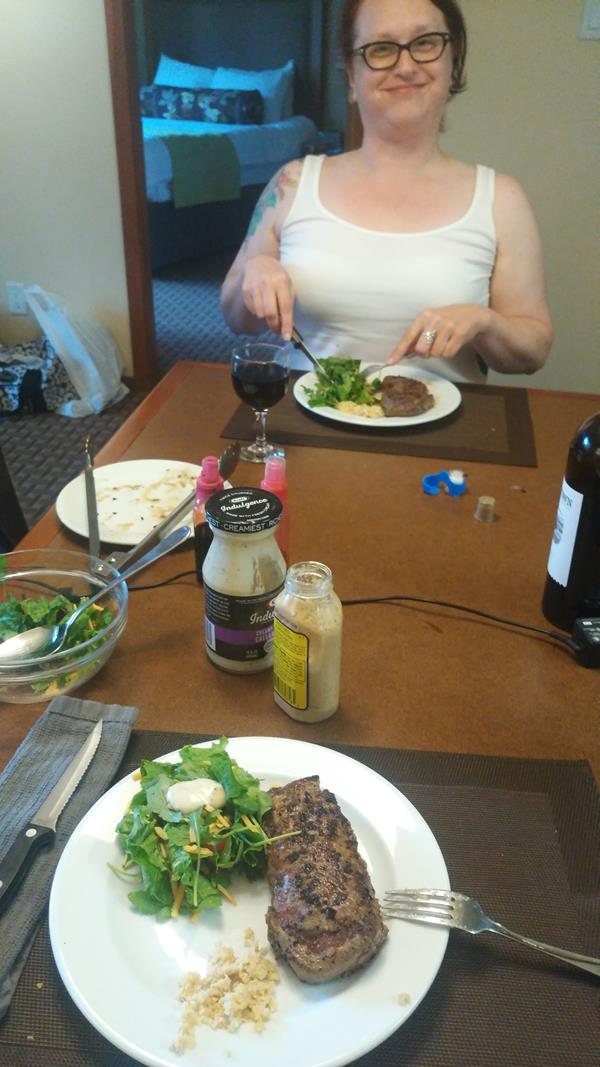 Anne went out exploring after dinner which ended up being karaoke and buying some gemstones – I was just happy on the couch.
Didn't get up the mountain our final morning, but we at least got out of the room before noon! It' important since it's a Friday and we have a border to cross.
That's it for this adventure – if you want to see some videos of the Whistler Peak Chairlift or Creekside, CHECK THEM OUT HERE.
[226.0]
For more blog posts, CLICK HERE.