The trip didn't come off as planned. I made it, but DancingBear had to cancel at the last minute since his dog Buster just got out of surgery the afternoon of the day before we were slated to leave. Buster went under the knife to remove a cup of pea gravel covered in BBQ hamburger drippings. I'm sure it tasted great going down, but not so much in his tummy: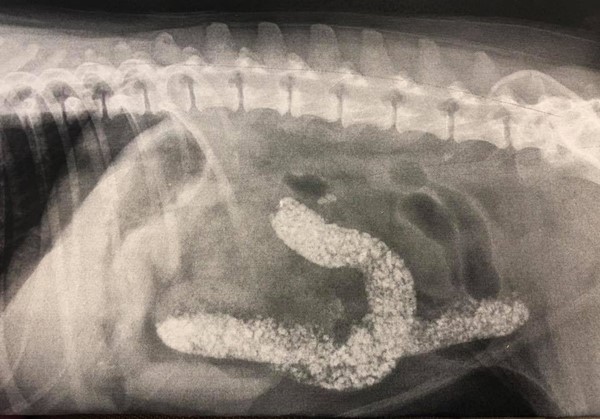 Not only painful to Buster, but painful for DancingBear: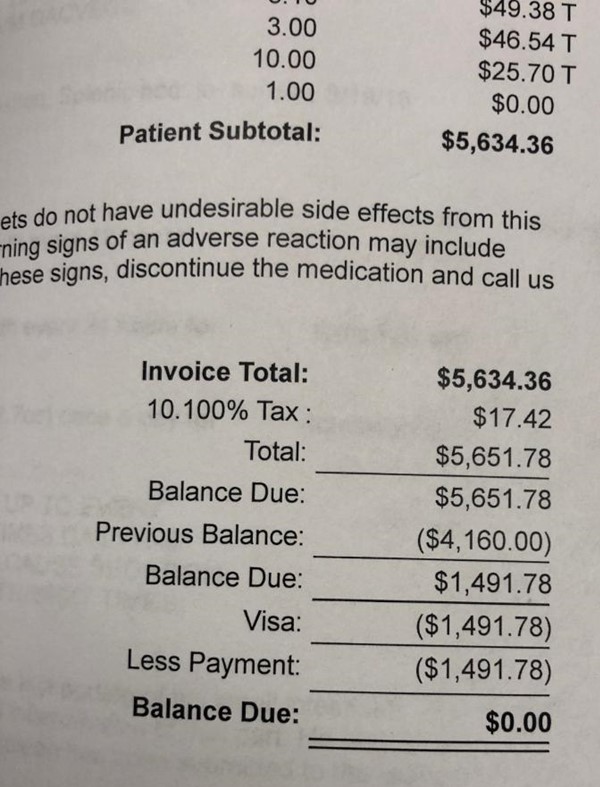 Ouch – but at least he is home and one the mend…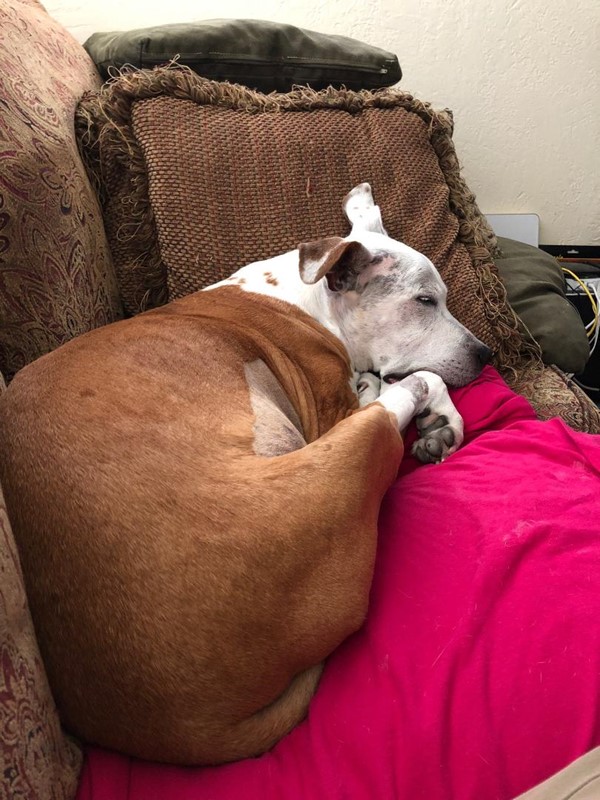 Meanwhile, I'm headed to Kansas City…and while at the airport, saw one of Alaska's newest liveries, the SubPop plane…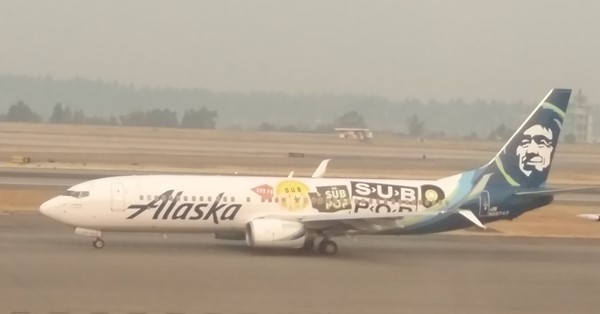 Which also shows you the smoke from wild fires raging in BC, WA, OR, CA – seems that we are getting smoke from all of them. As seen from above: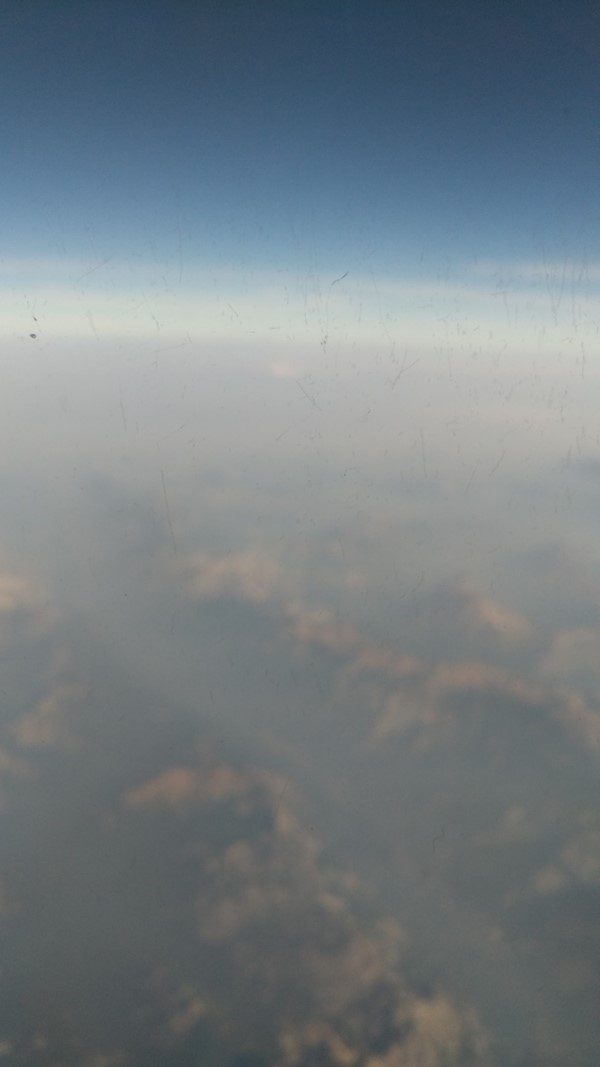 One of the sad things about DancingBear having to cancel his part of this trip is that there is no one to swap almonds and walnuts for cashews with in First Class (I like the cashews, the almonds, not so much).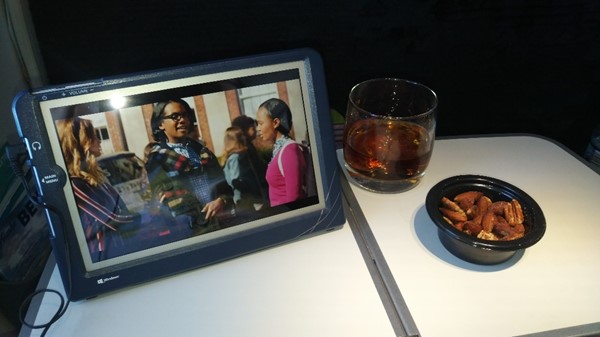 Was served a lunch from Alaska's new "trendy" menu. For some reason they thought I'd pre-ordered the fruit and cheese plate – silly people: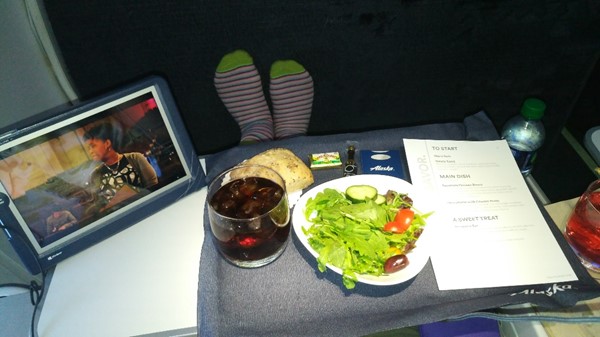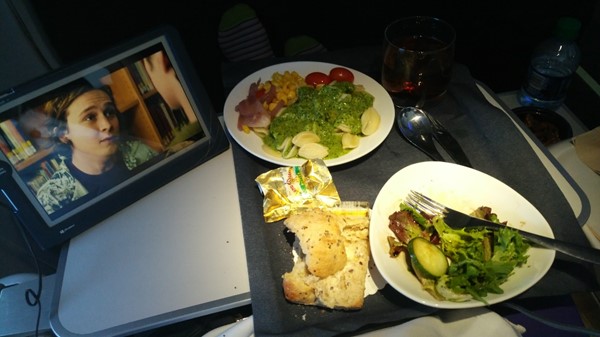 Got to see an interesting view on the landing in Kansas City – the NASCAR speedway on the Kansas side of the border.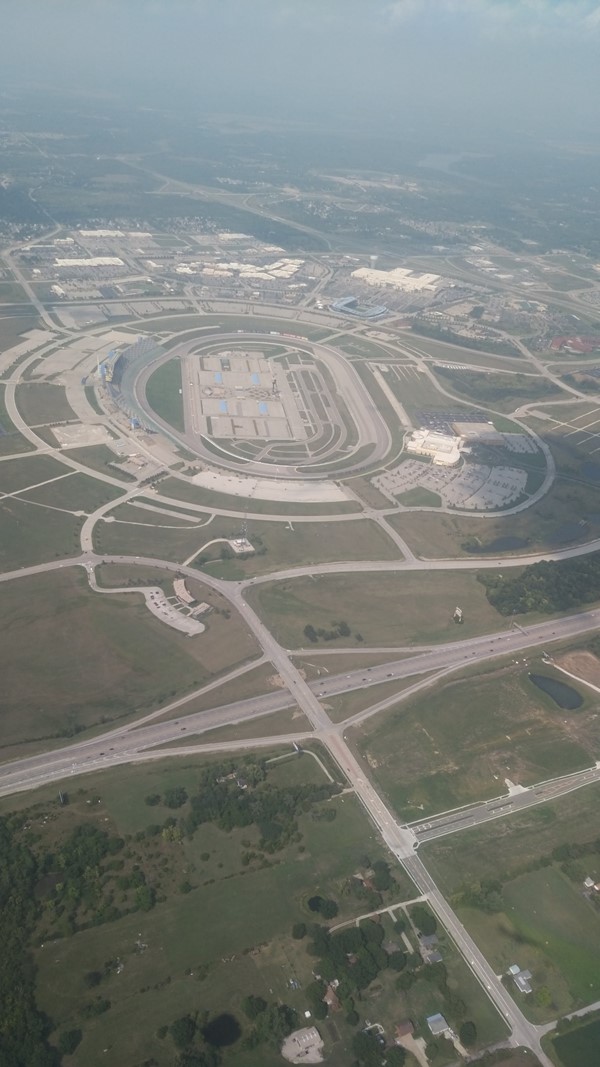 Knew it was there, but hadn't seen it from the air before.
DancingBear had arranged a rental car, but no DB, no car. I texted my buddy Paul before I left, and he was able to be my chauffeur for the visit – with our first stop at a grocery/liquor store in North Kansas City, where they had Verners, but I didn't really need a twelve pack (or the Yoohoo next to it):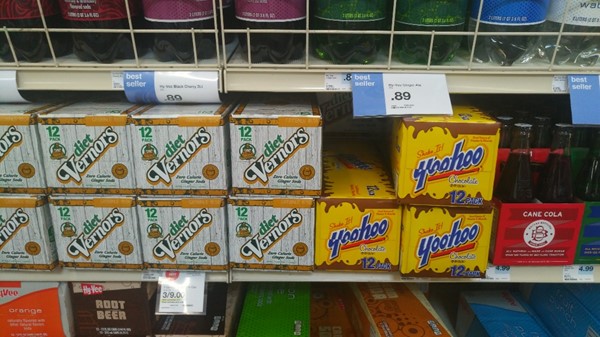 Got checked in at the 21st C at The Savoy Art Hotel, and after a little juggling, got the two queens changed to a king bed on an upper floor. Love the "Do Not Disturb" door hangers!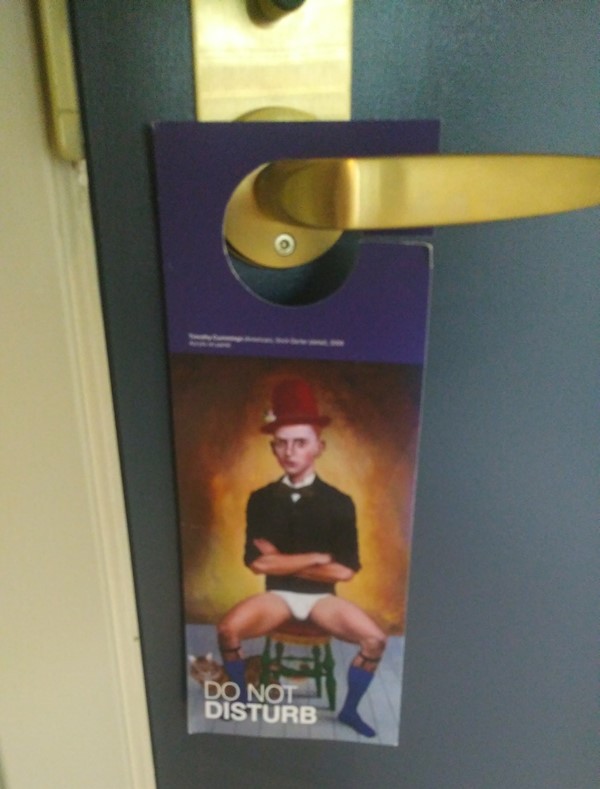 Maybe I should have stuck with the two beds…would have made for a bigger room.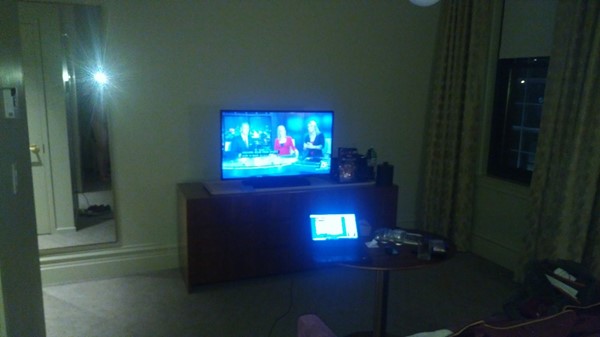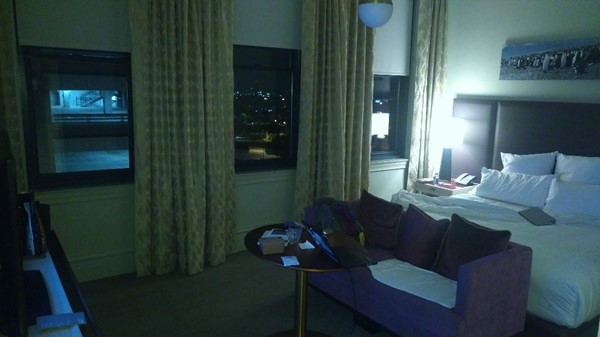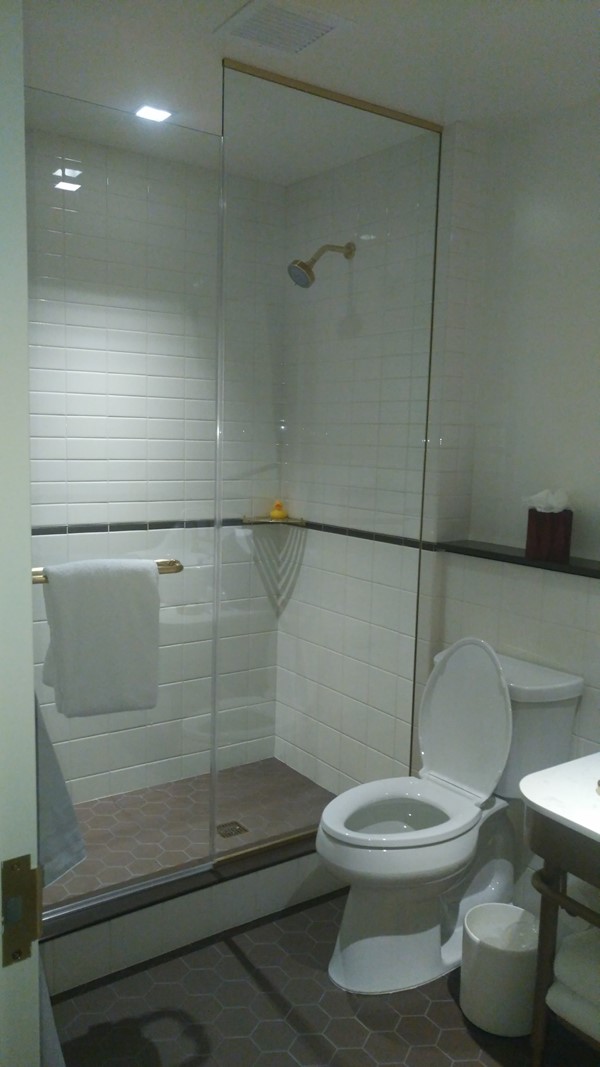 Live and learn. Nice, but not sure worth $250 a night (though I got a 21% introductory discount which barely covered the 19% Kansas City Lodging Tax).
After she got off work, we grabbed Gail and headed off to CharBar we went. Nothing like starting the trip with BBQ (and a Manhattan)!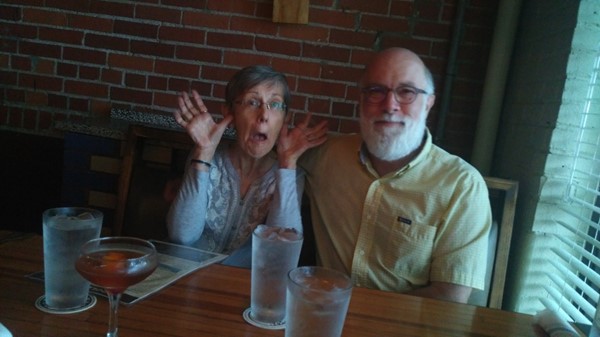 Paul and Gail split a couple of things, starting with the grilled jack fruit burger (vegetarian):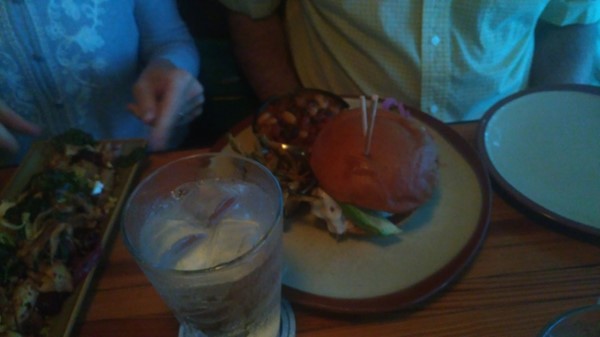 And the Fruits and Roots salad: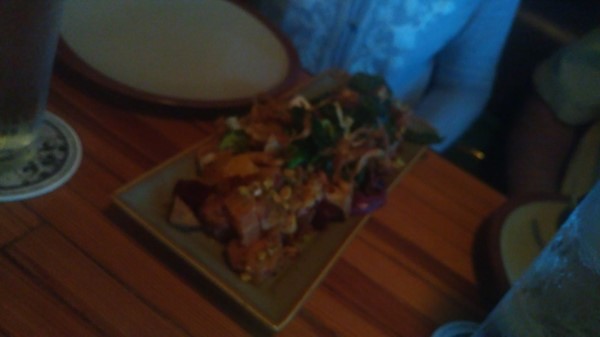 I went for the Pickled Pig sandwich (deep fried pickles and cole slaw):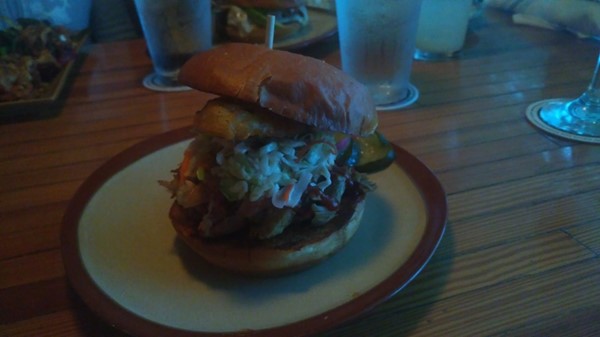 And though we were all full – we split the peach bread pudding – which was stunning: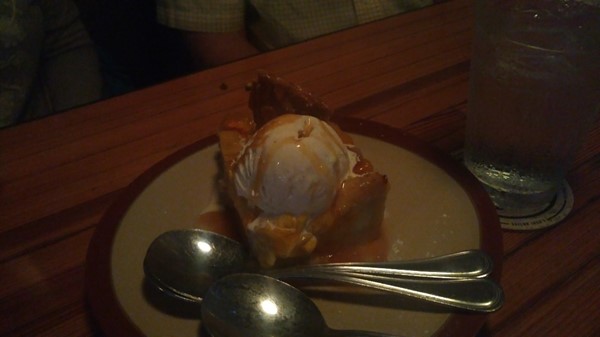 Gail dropped Paul and I off at The Green Lady Lounge for a little after dinner jazz, but to be honest, from all the food, we made it through a couple of songs and a drink and grabbed Uber's back home.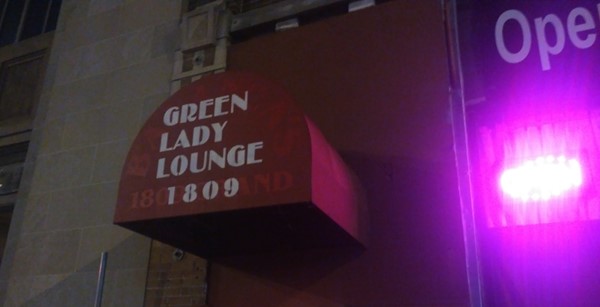 It's one of my favorite spots for jazz in KC – just wish I'd had more energy.
Back at the hotel, I found this wandering in my hallway….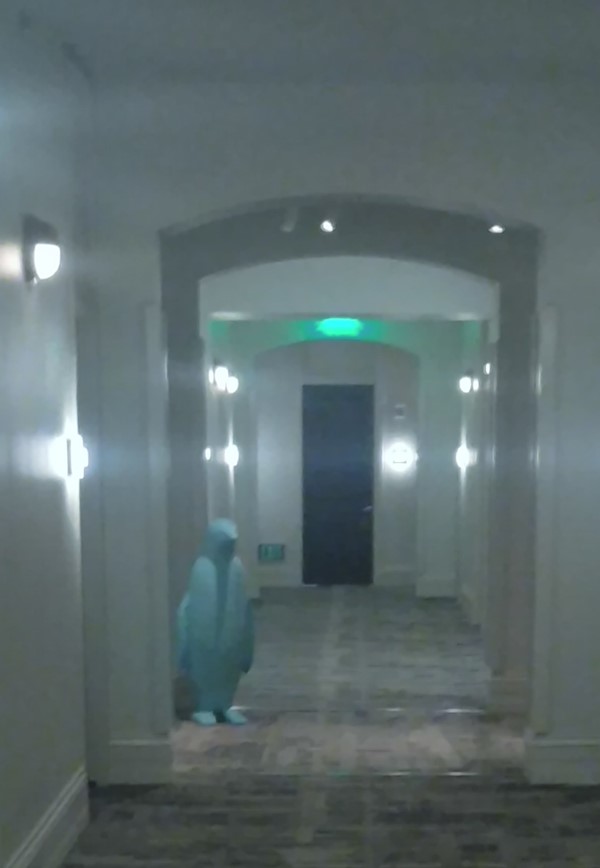 Apparently, penguins are "a thing" at the 21st C hotel chain.
The next day brought BBQ with Wendy in Lawrence at Bigg's BBQ (the favorite of my friend Nita):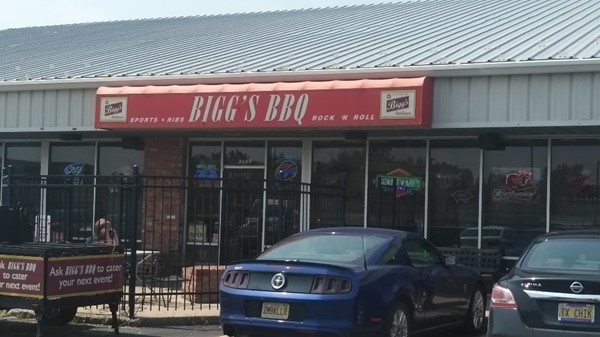 I went "small" with the three pulled pork sliders since we have 7pm reservations at The Savoy Grill: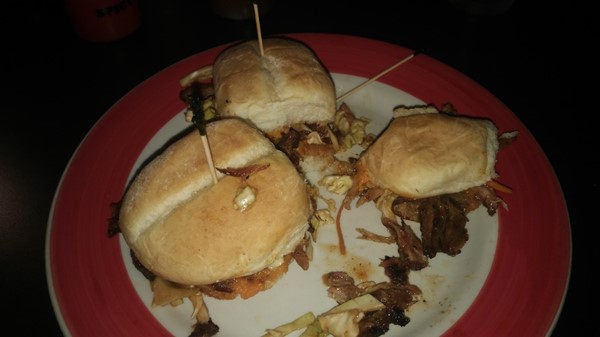 Paul had some massive sandwich thing: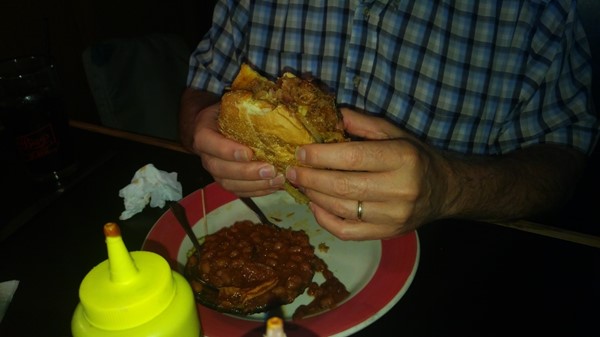 For Wendy, the burnt ends with cole slaw and fries you get two sides, but if you do it right you can end up with four between two people because the big sandwiches come with one AND endless fries: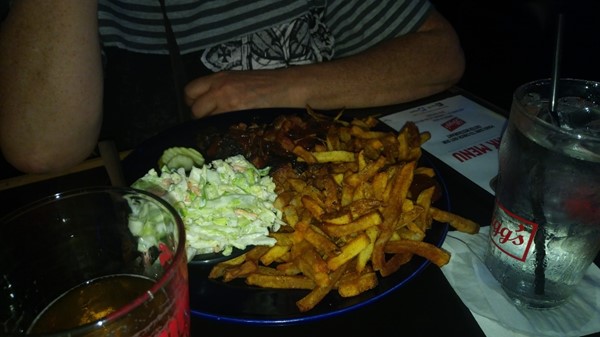 Paul dropped me at the hotel so I could get a quick nap (which didn't happen – worked instead), and Gail showed up at six for wine and cocktails in the room before dinner, which we made, and then headed out to check out the modern art on the first and second floor of the hotel (which is open to the public as well):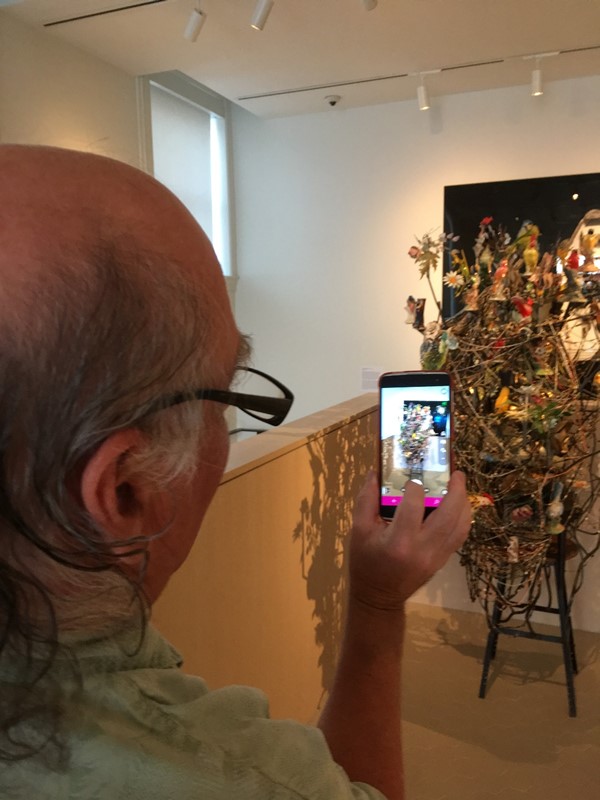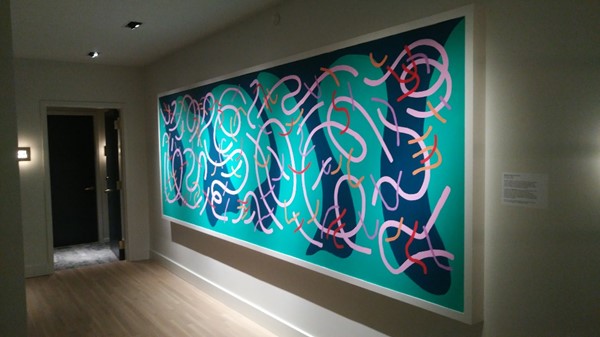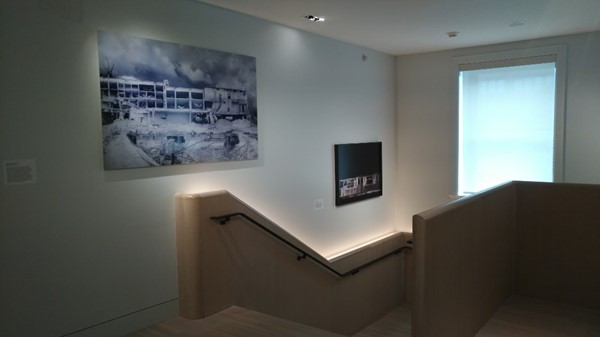 Even art in the meeting rooms: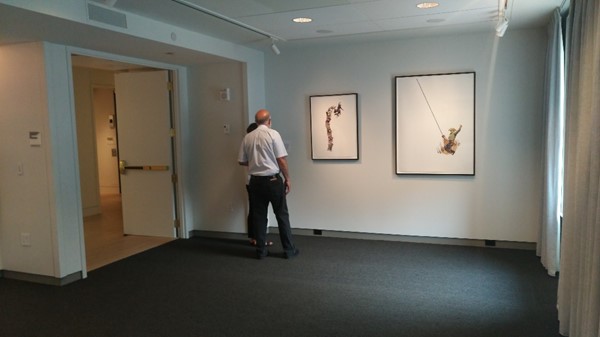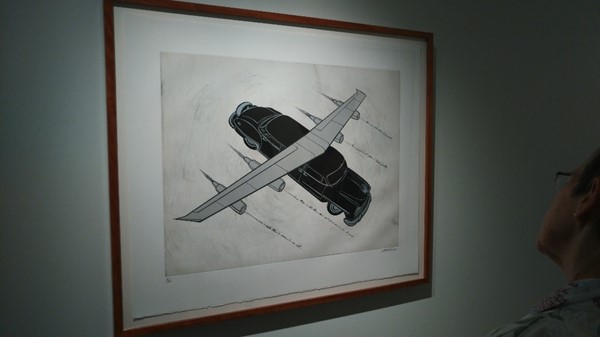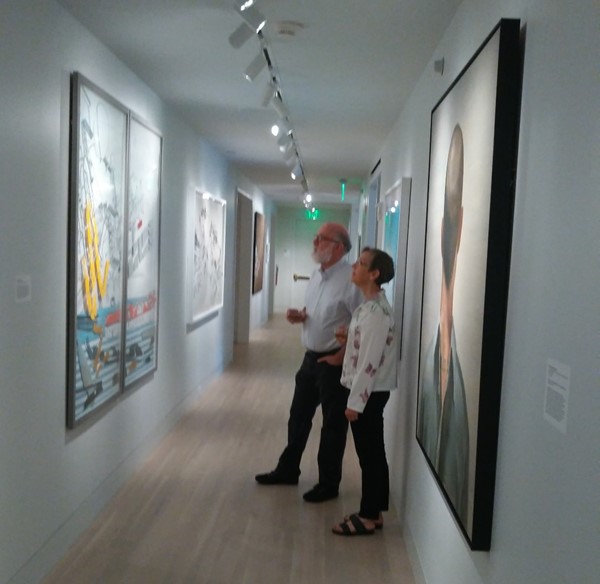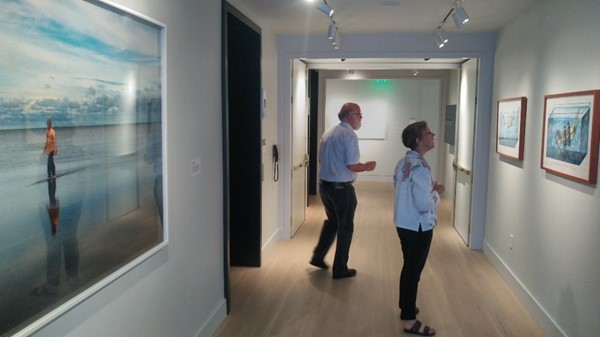 My favorite piece in the "Refuge" exhibit: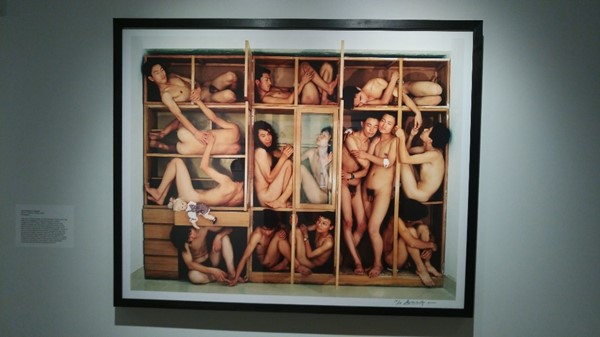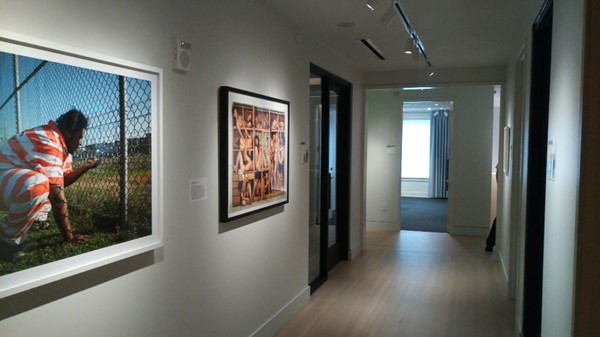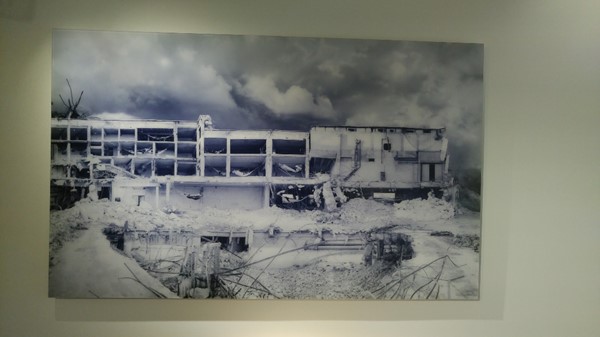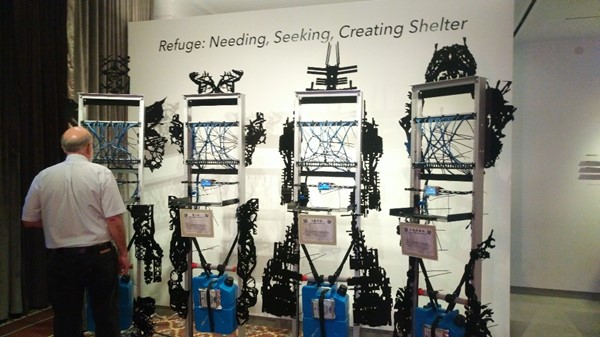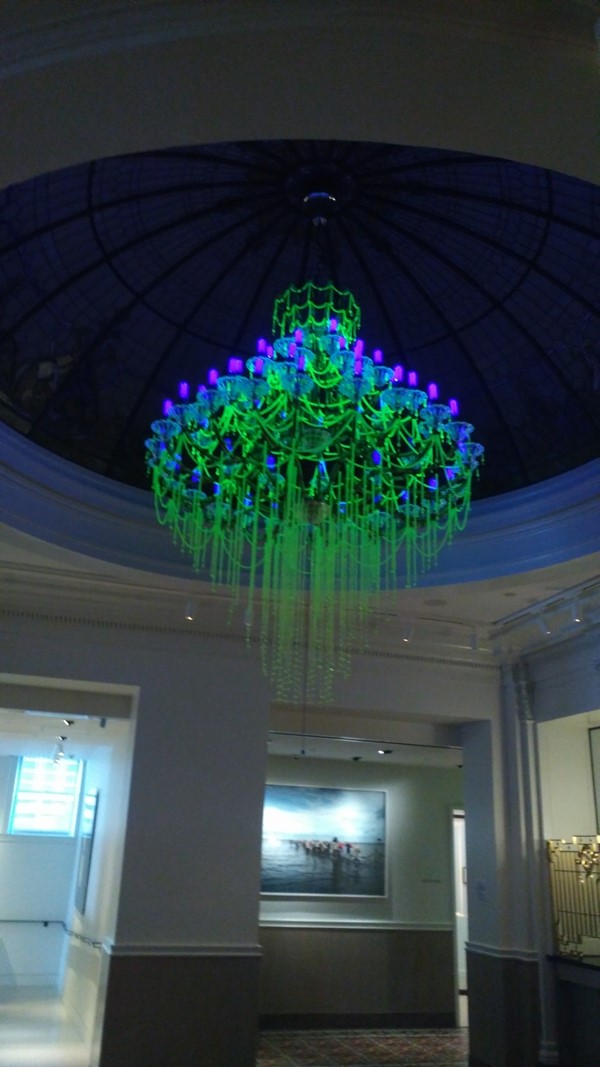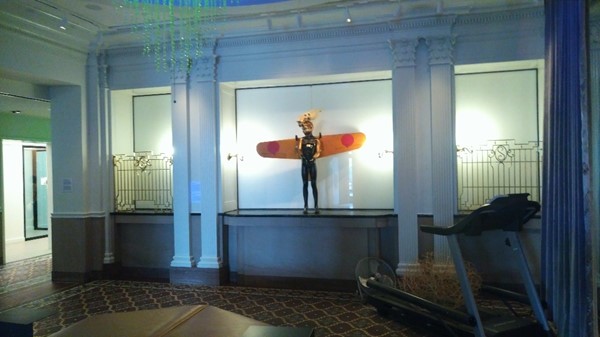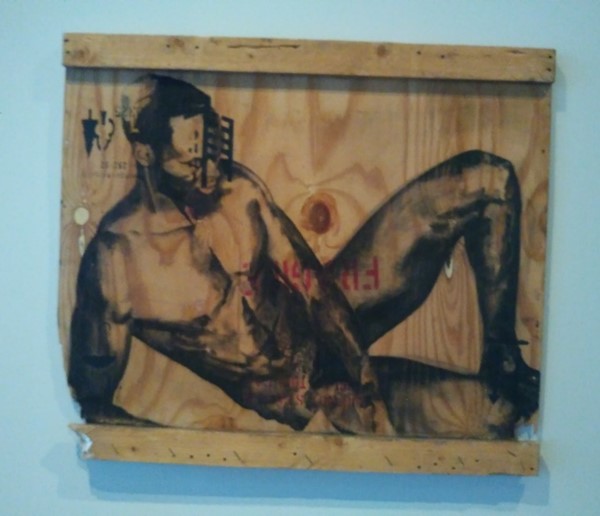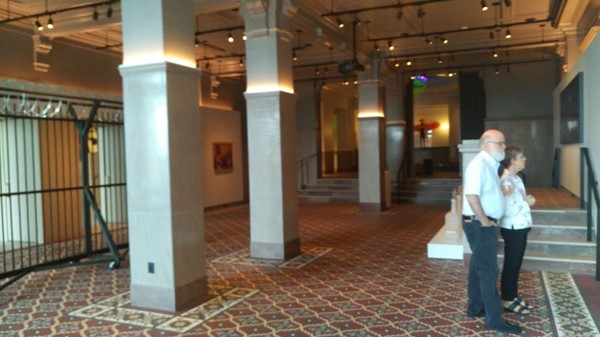 Then we were off to The Savoy Grill (after returning our drink glasses to the room):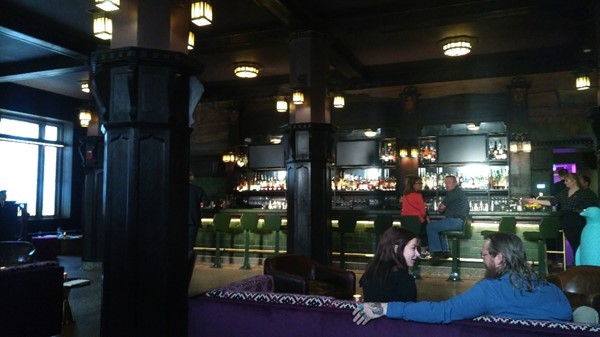 The view from Booth Number 4: The President's Booth – and of cocktails: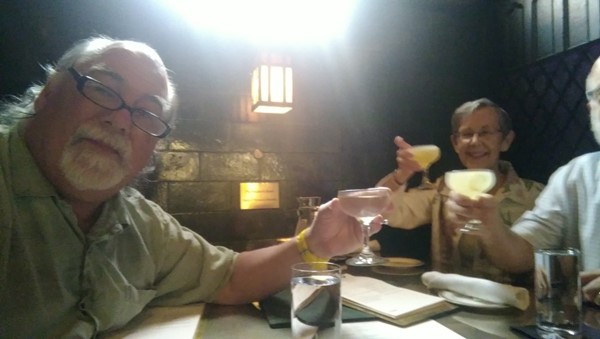 Me: Martini, Gail: Bee's Knees, Paul: I've totally forgotten!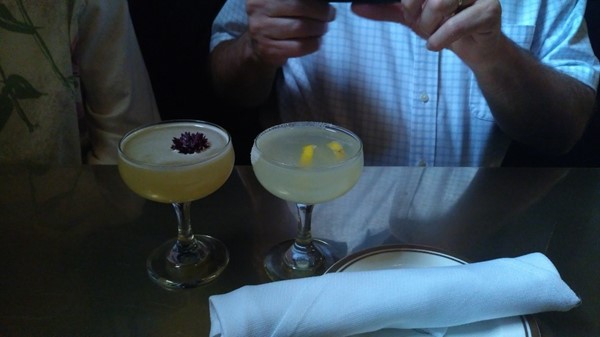 Next up, the cheese plate: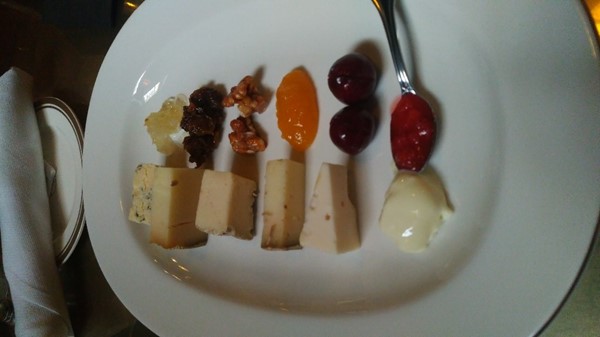 Check out the "retro" dishware: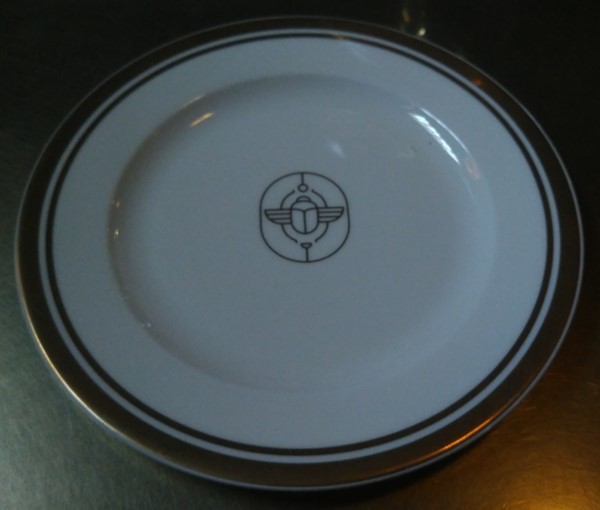 For drink round two, I switched from a Gin Martini (in honor of Pucci), to a Manhattan: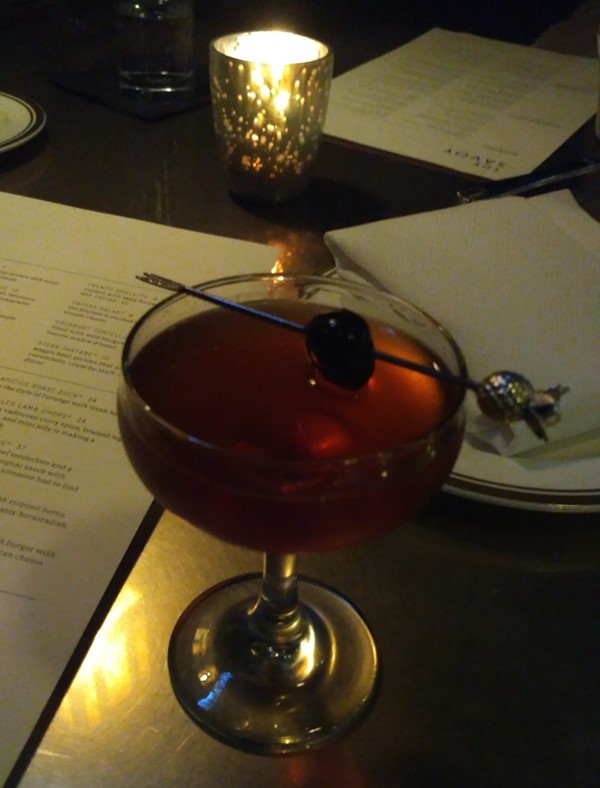 Paul got a Chocolate Martini (which he had at The Green Lady Lounge as well), Gail, the Kat's Kimono: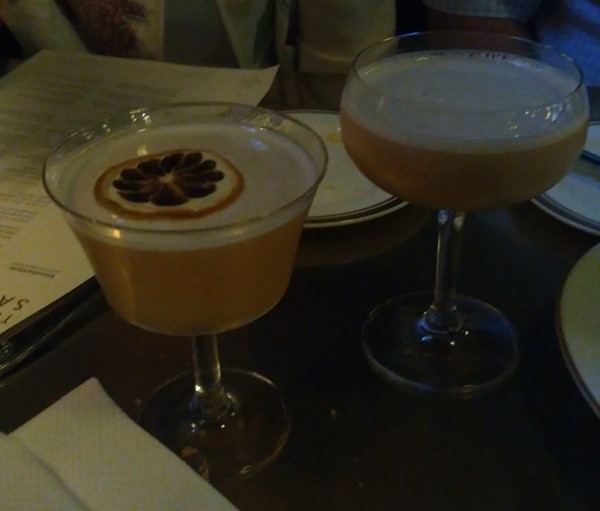 Then the mains and sides started coming…prime rib for me: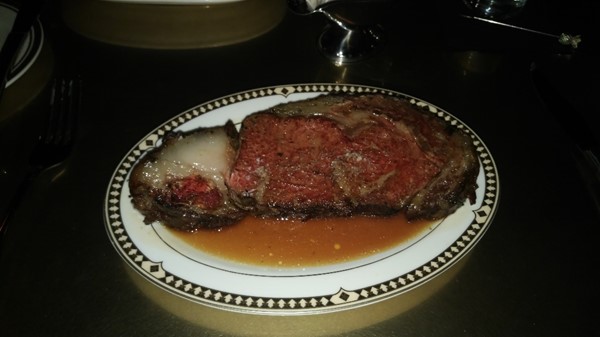 Pasta Primavera for Gail (housemade pasta):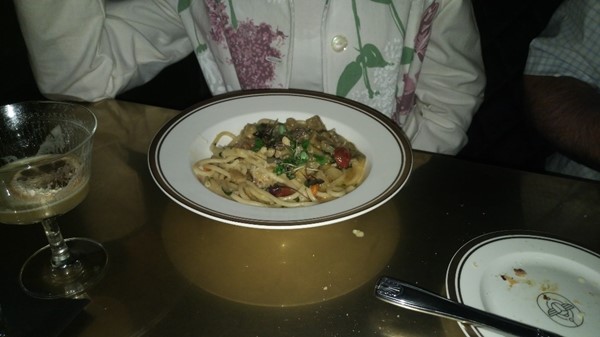 Salmon for Paul: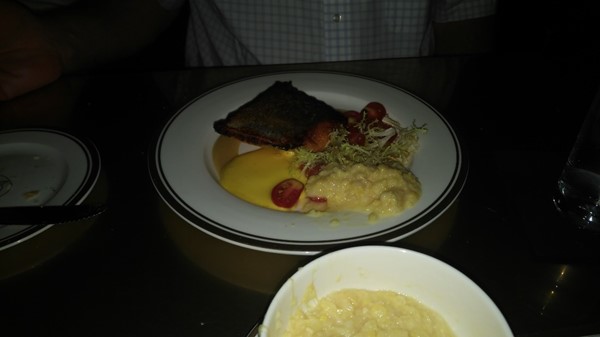 And sides of green beans almandine and creamed corned (which was pretty much mashed fresh corn):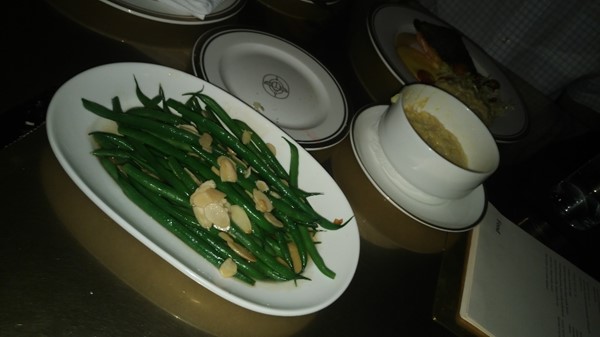 For dessert, the profiteroles!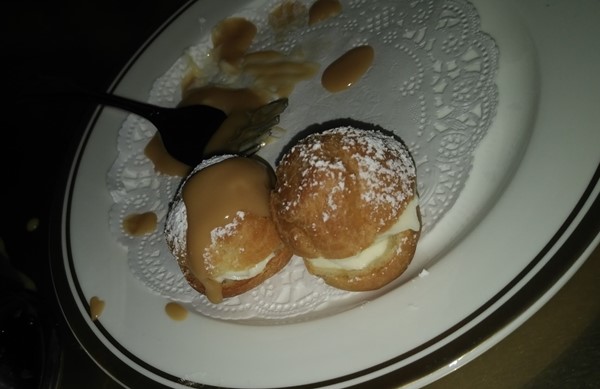 To go with my Benedictine and Double Espresso – and no, they didn't let me light the cigar: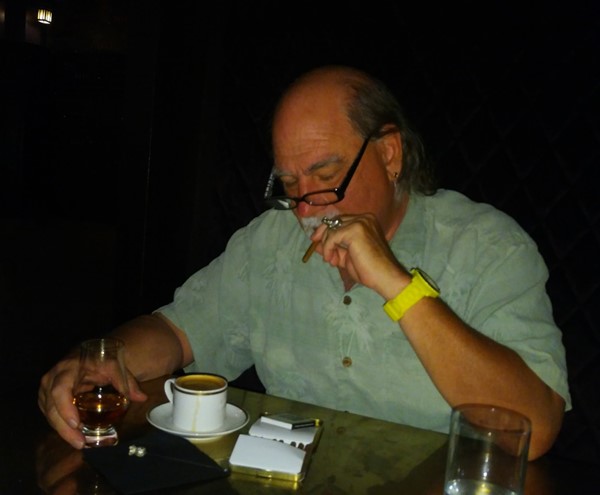 In the morning, I tried the room service (and in the restaurant) Biscuits and Gravy (same price as the restaurant [$14] and only a $3 delivery charge)
I was underwhelmed…A) salad with breakfast? B) the biscuit was more dense than fluffy, which had they split it, the gravy would have worked better.
To wrap up the visit to The Savoy, some random shots of the hotel, restaurant, and bar: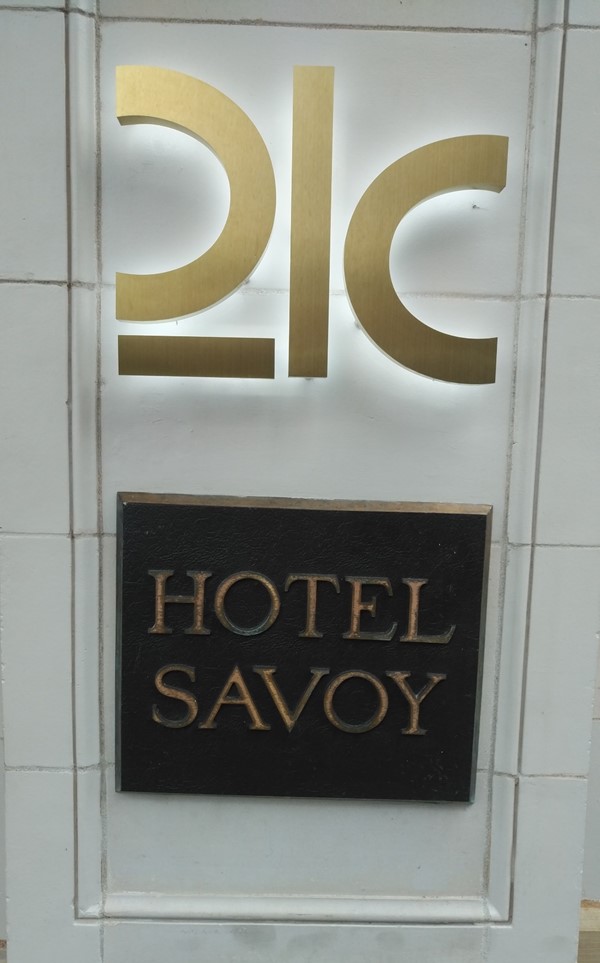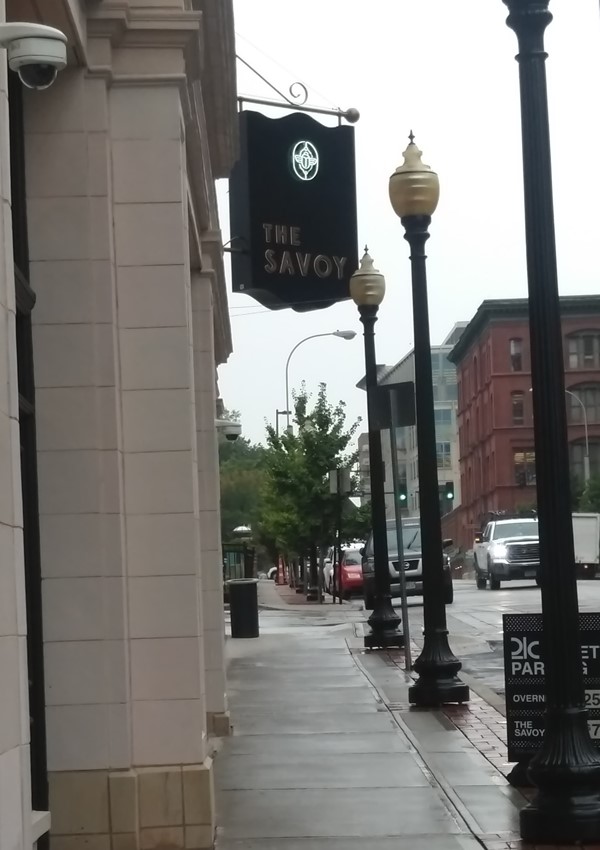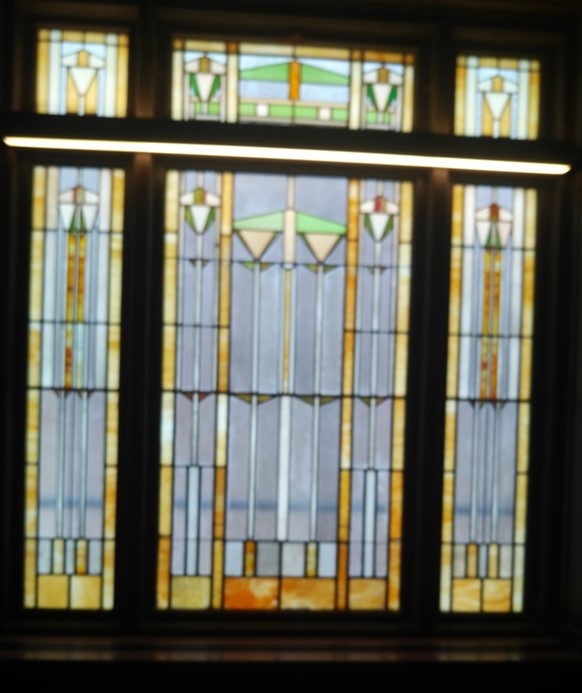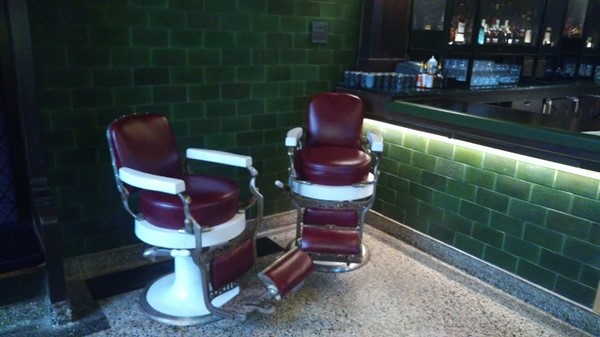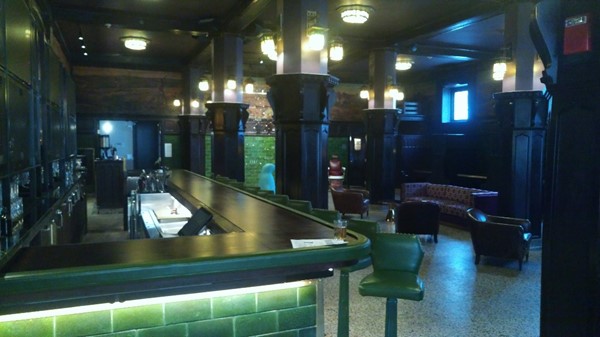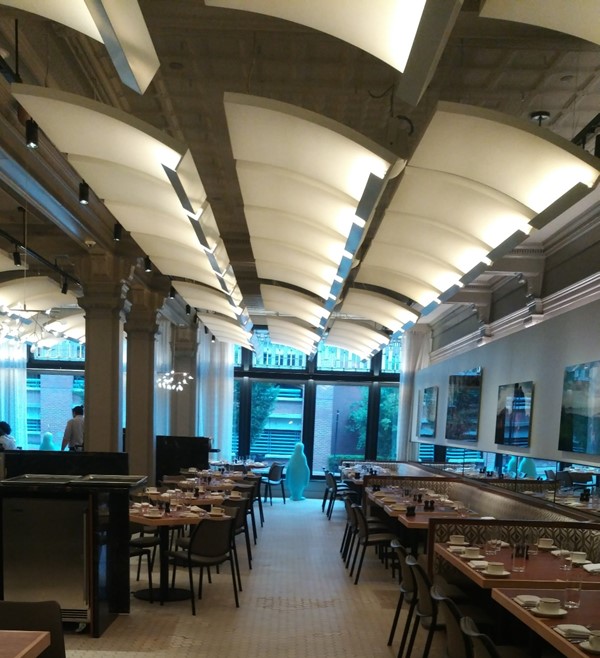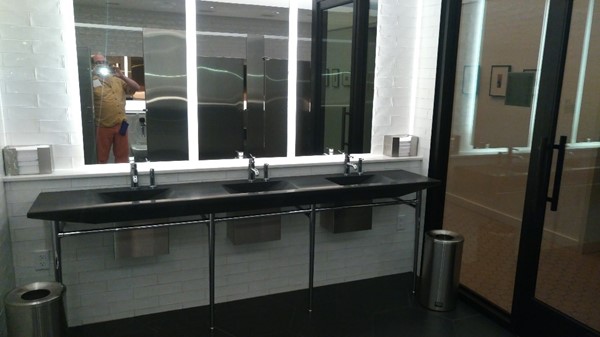 Check out was 11am (which I find annoying, but better than 10am). Paul grabbed me from the hotel, and we were off to lunch at The Nelson-Atkins Gallery: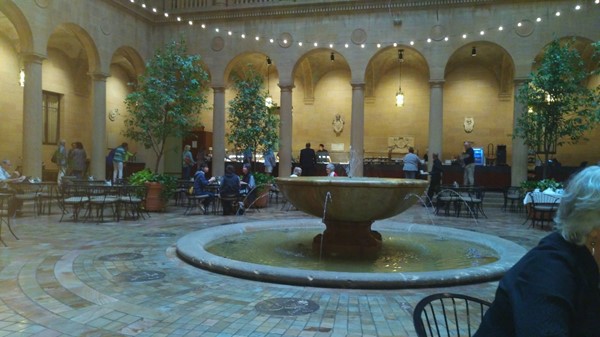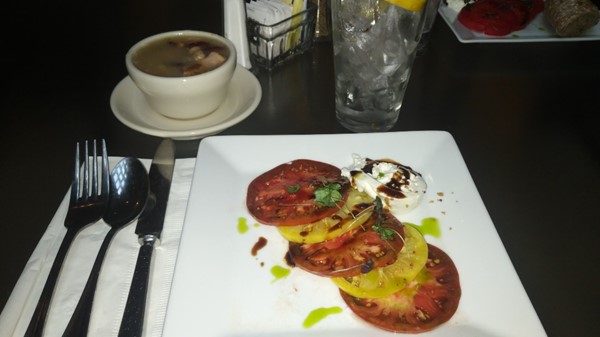 Spent a little time seeing art….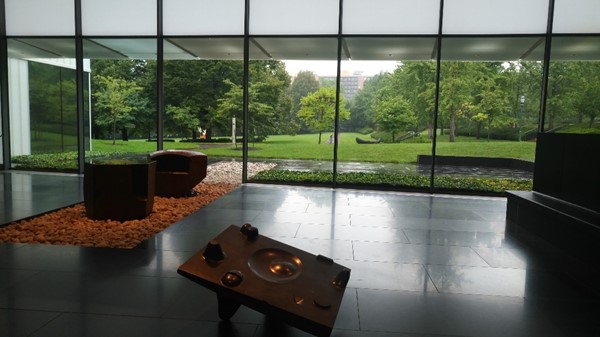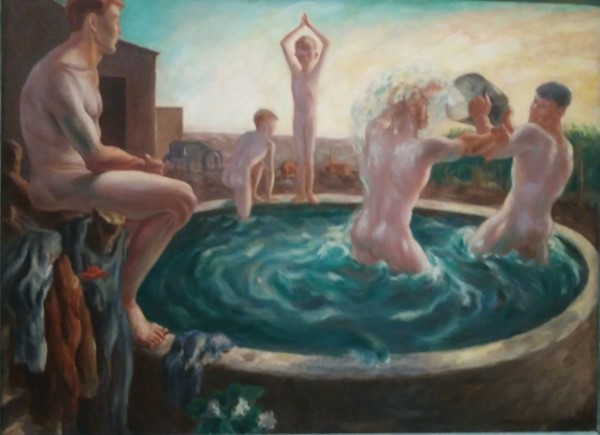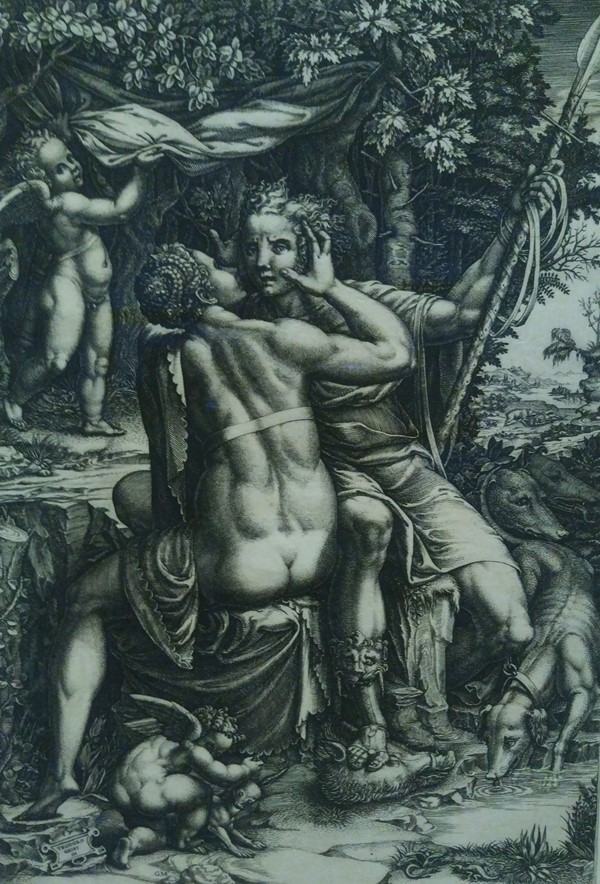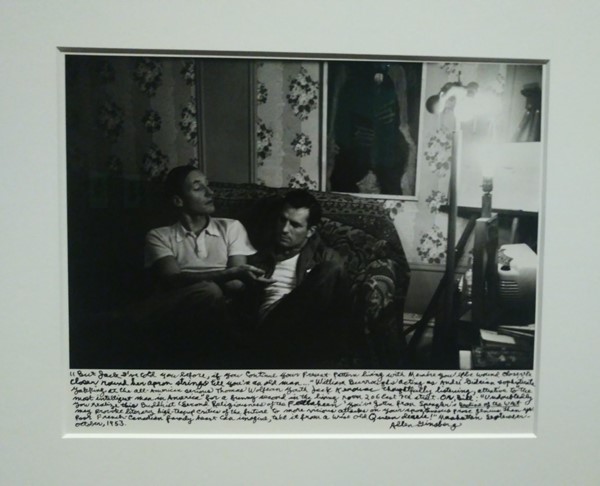 Next stop, the airport – and fortunately, the gift shop was closed, or I might have been tempted by these two t-shirts for Kathy: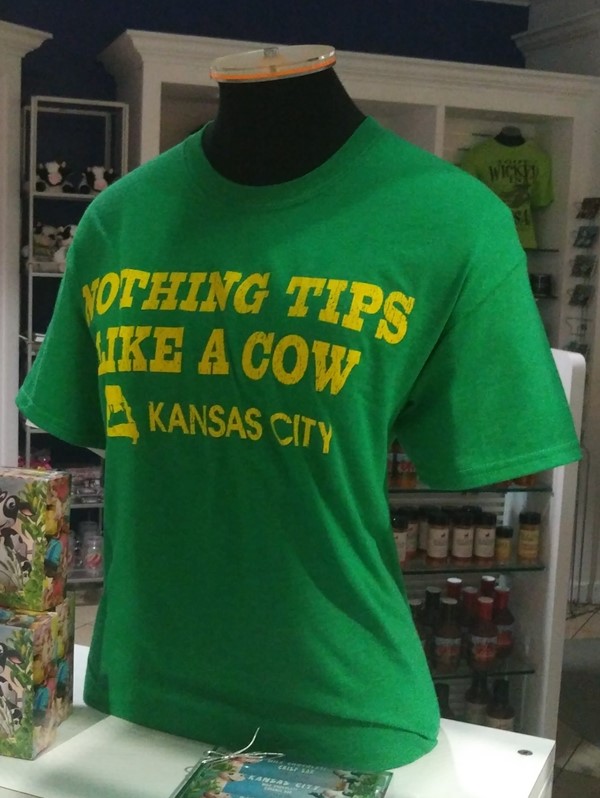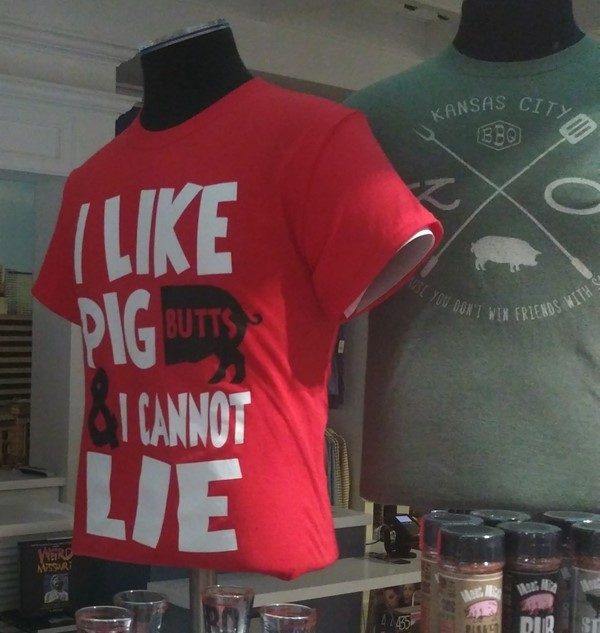 And onto the plane for dinner on the way home…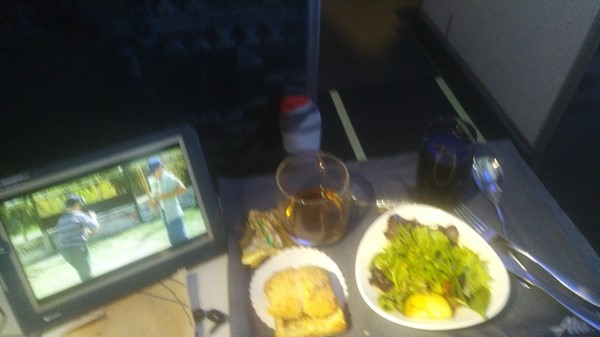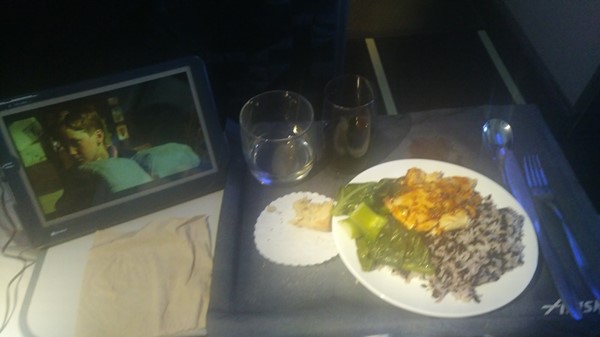 Complete with a couple of cases of BBQ sauce!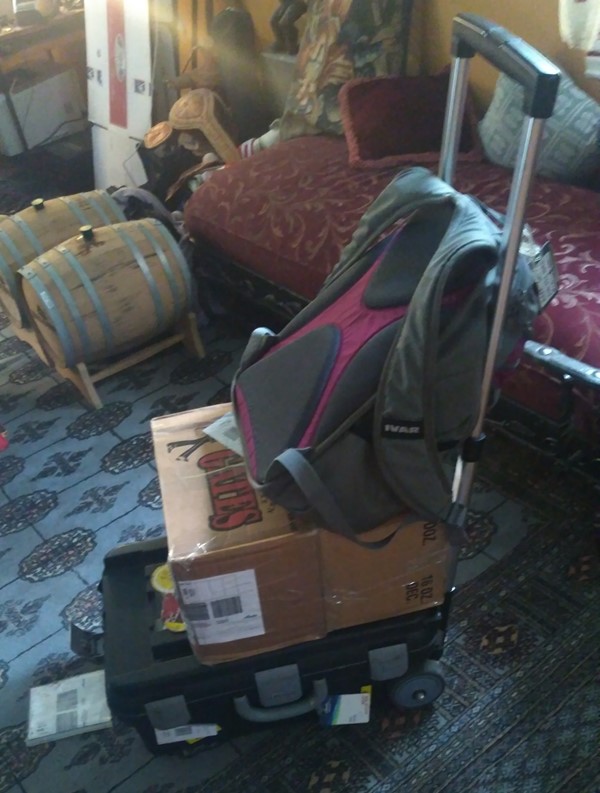 Another week, another trip.
[226.2]
For more blog posts, CLICK HERE.