In my quest to decide if I want to keep investing in Amtrak (time, not money), I'm trying a few of the routes I haven't tried (that still serve food). The summer it was the Silver Meteor from New York City to Fort Lauderdale. This week it is The Cardinal from Washington, DC to Chicago (it used to start in NYC as well, but track issues have caused it to not for the foreseeable future).
Rache and I started with an early flight from SEA to IAD – and then the task of getting into town by public transit (I was willing to throw an Uber at it) for $11 each (Rache was a little cheaper since he's 65+). We were in Premium with free drinks and a snack, but sadly, not first – we were numbers 9 and 10 on THAT list. It's less a deal for Rache since he can sleep in coach, me, not so much. But we arrived in one piece (albeit late) to the lovely (read, practical) Days Inns Washington, DC on Connecticut Ave. Nothing to write home about, but clean, good location, not over the top expensive.
Rache grabbed the desk, but not to worry, I have a travelling table!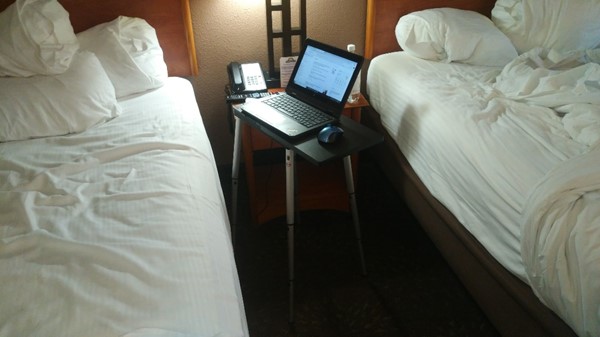 Being beat – I suggested we just order in food (the joys of a big city!). We went for Thai from ThaiPad, which was basically across the street. Oddly, no photos. We both got versions of Pad Thai (Rache, shrimp; me, chicken). I wanted something I could eat in the morning as well – no fridge in the room (and no chopsticks with the delivery!)
Basically, it was a comfortable place to crash for a night, close to a DC Metro station (for which I now have a card).
The morning found us headed to Union Station, and directly to the Accela Lounge to chill out until our 11am train.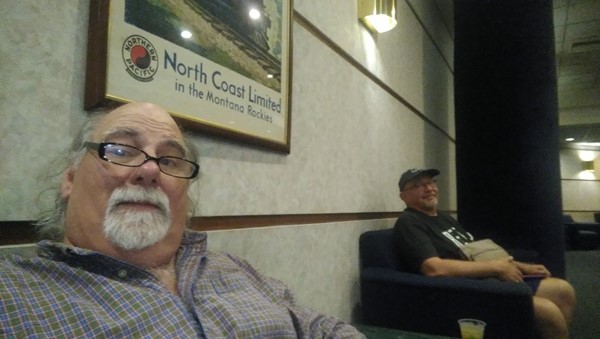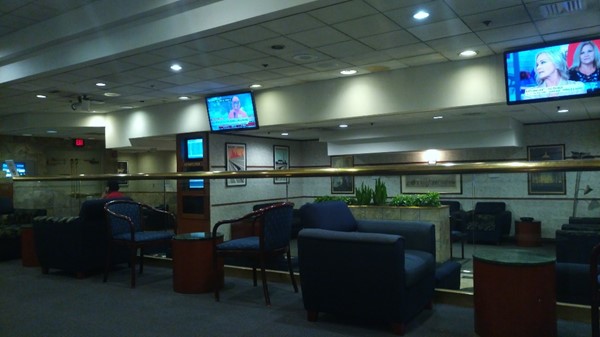 The lounge offers both Red Cap Service (slow) or a guide to the tracks – we took the later.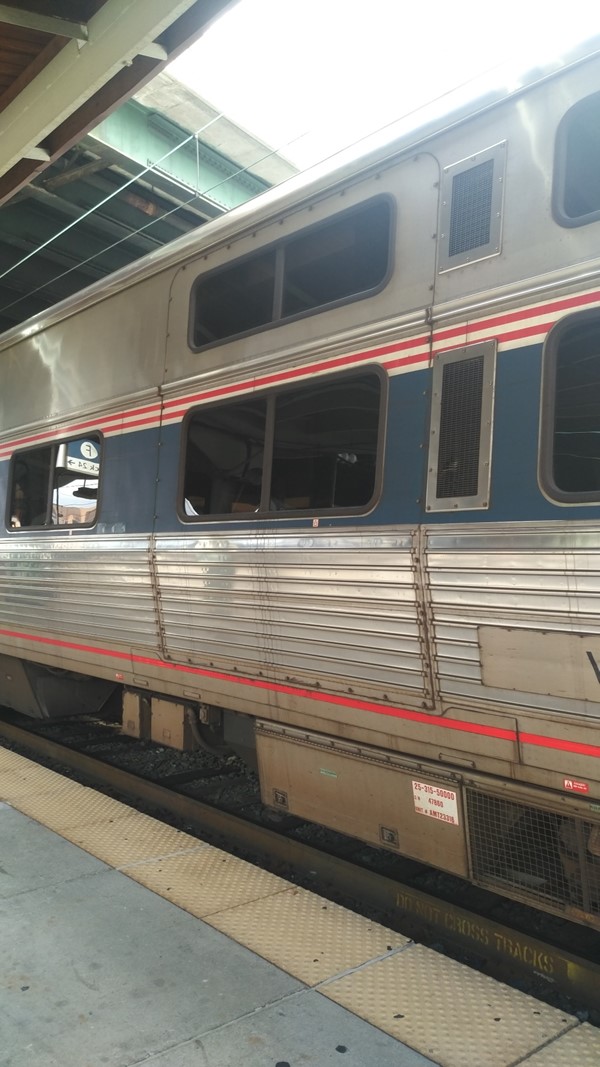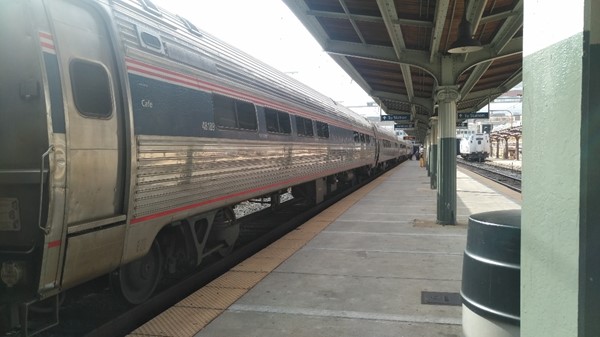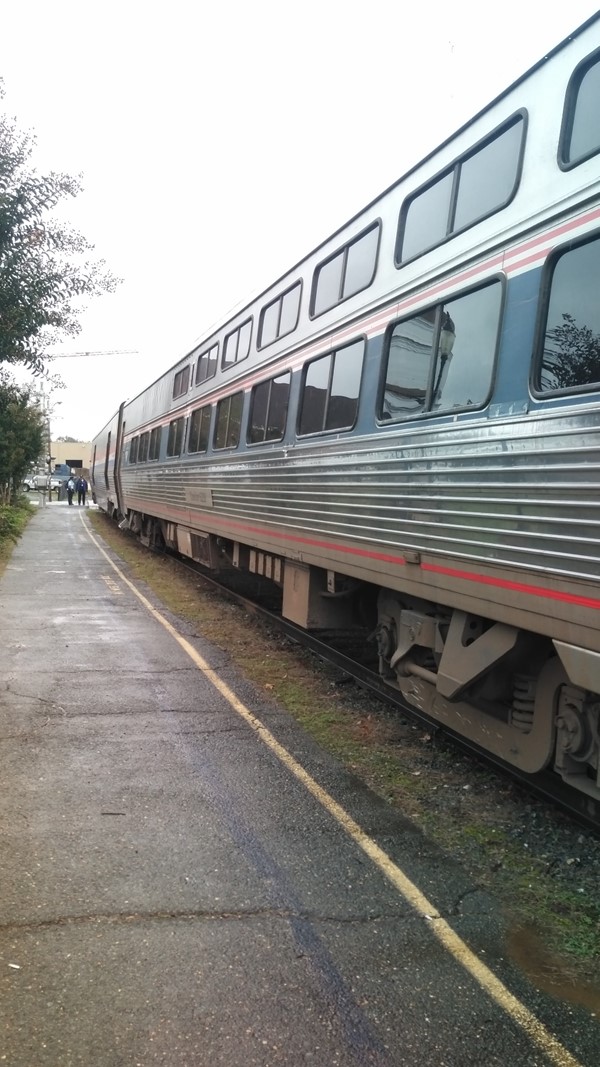 We got settled in with the help of our car attendant, Momma J – really DO wish I had a picture of her! She's been at it for 32 years.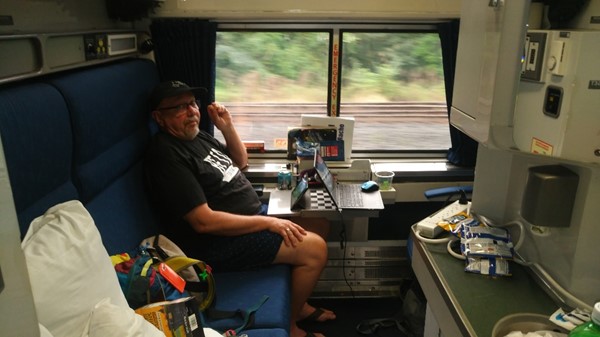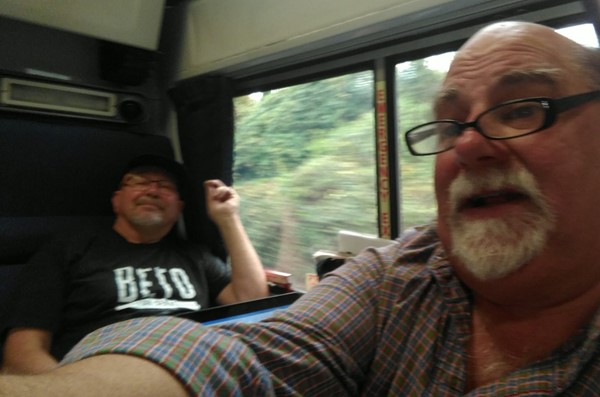 With our before noon boarding – we got lunch.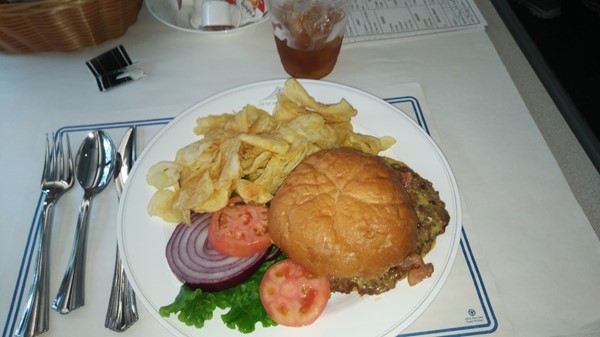 Please not that that the "silver colored" eating utensils are plastic – and that poor cheeseburger has been nuked. If you are going to do that – DON'T NUKE THE BUN, it comes out like rubber.
Dessert was better than the burger: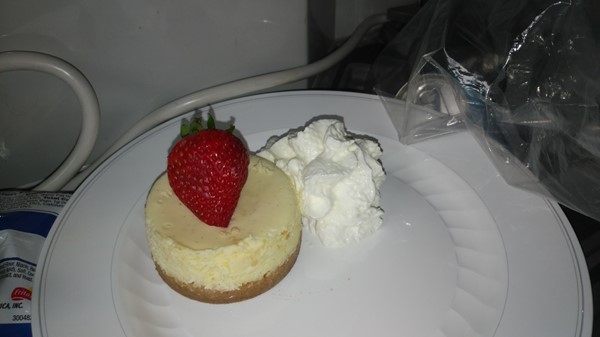 Fortunately, you are allowed to bring your own bar when you are in a sleeper (we are in the bedroom), and Momma J kept us stocked with ice: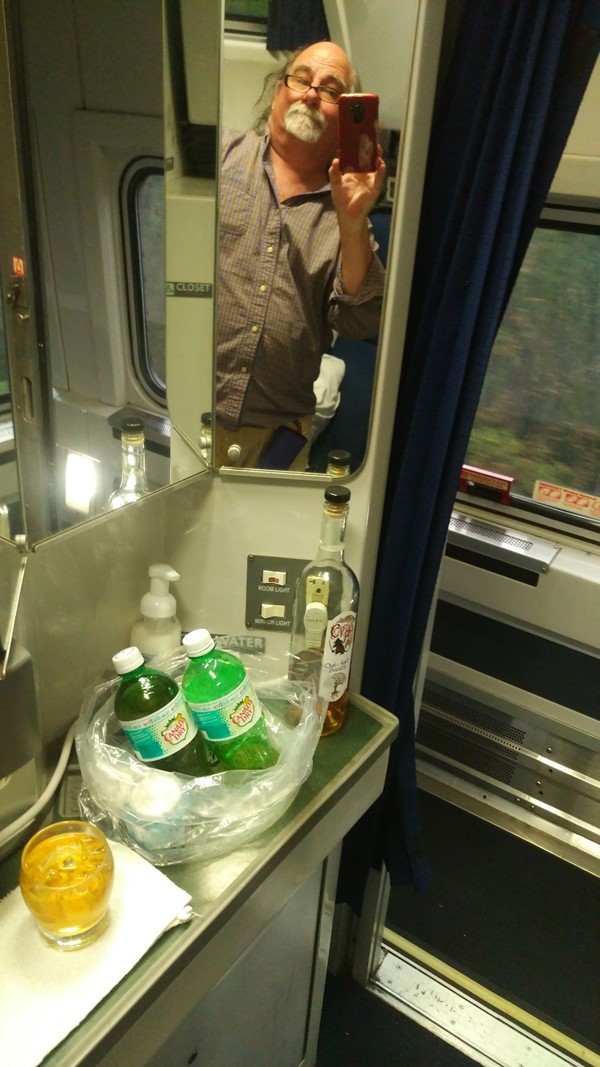 After dinner I looked at The Washington Post – and realized I should have gone shopping last night while in DC. Evan Williams was on SALE!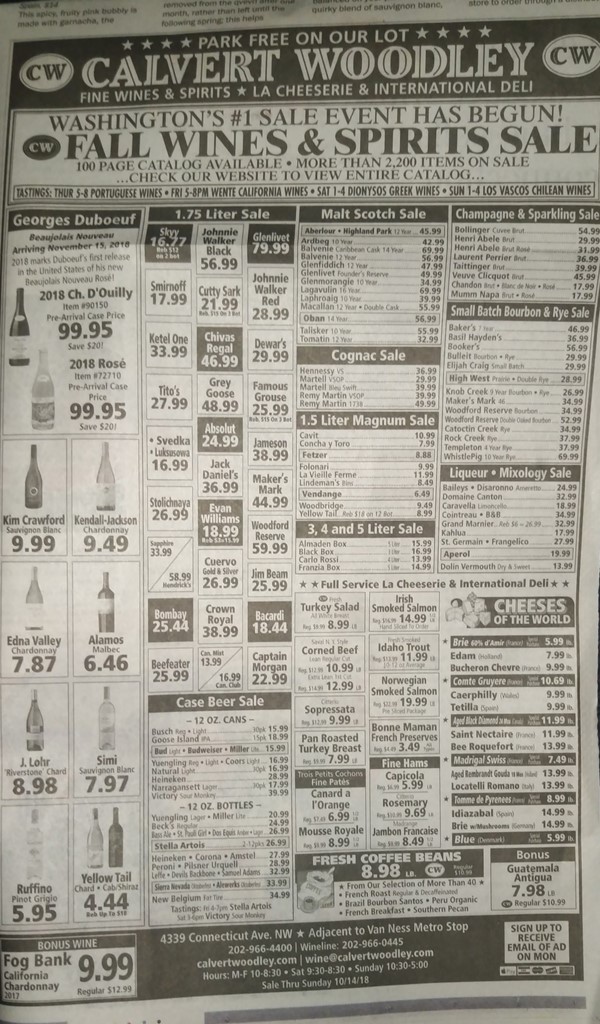 Let me zoom in on the important bit….and those are prices for 1.75 liter bottles.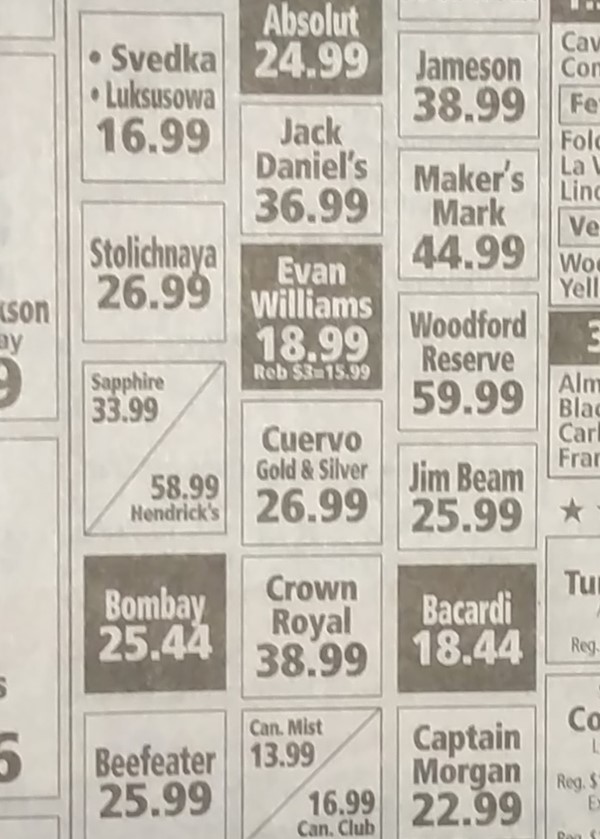 Welcome to our bedroom: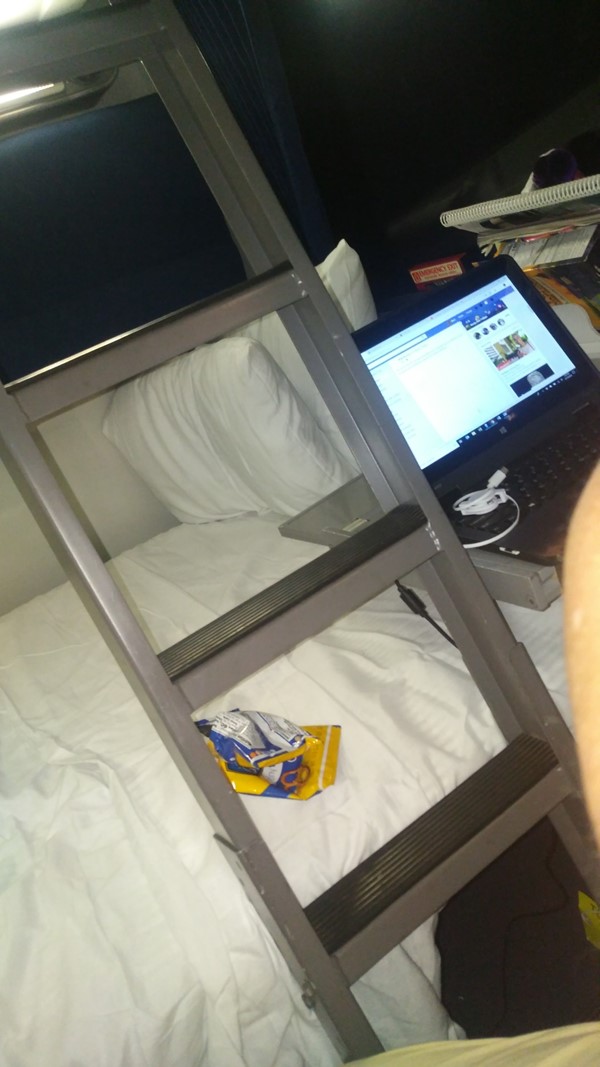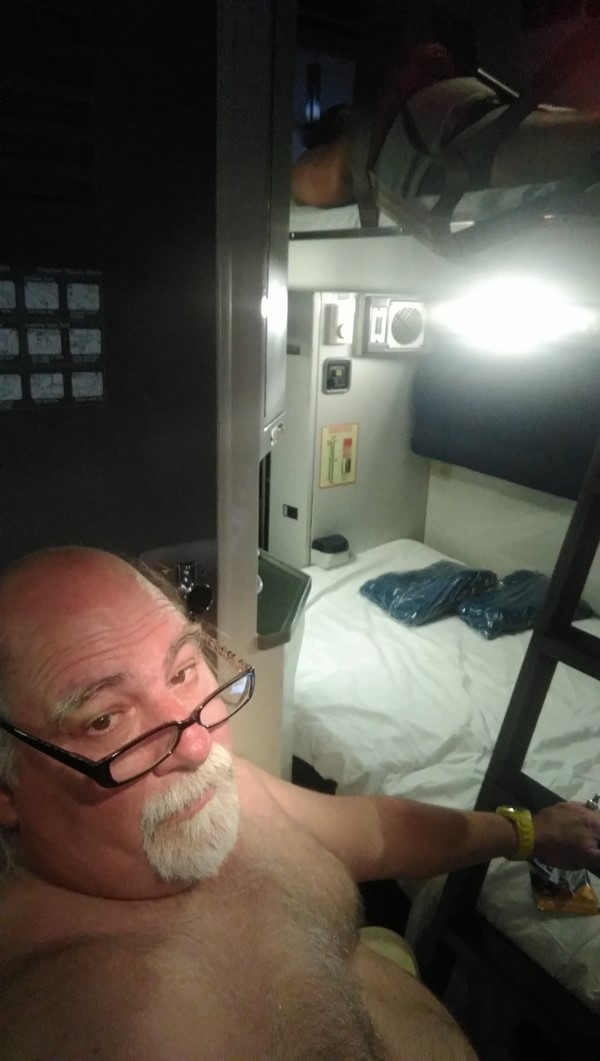 We DID get a good meal at Blackies not far from the station: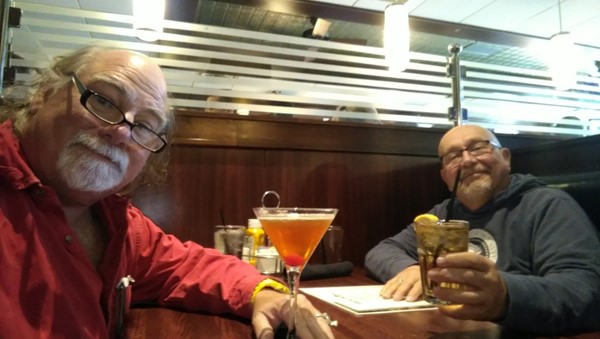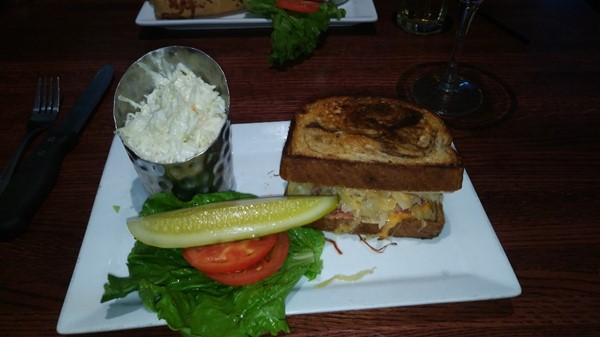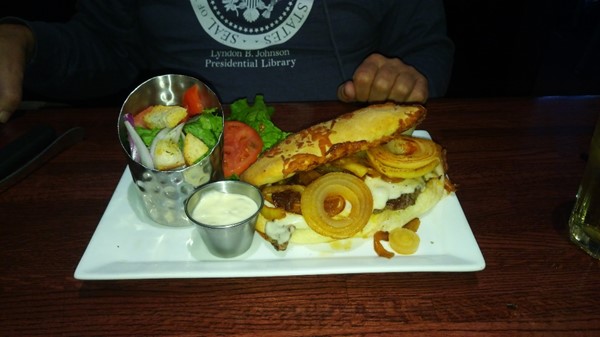 Definitely better than Amtrak! Next off we are to a gallery covered by our Ogden membership, the Intuit Gallery of outsider art – WELL worth a visit: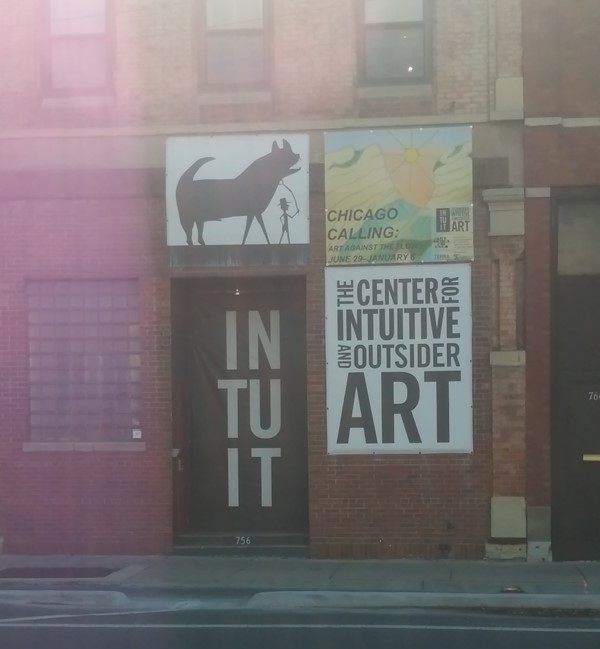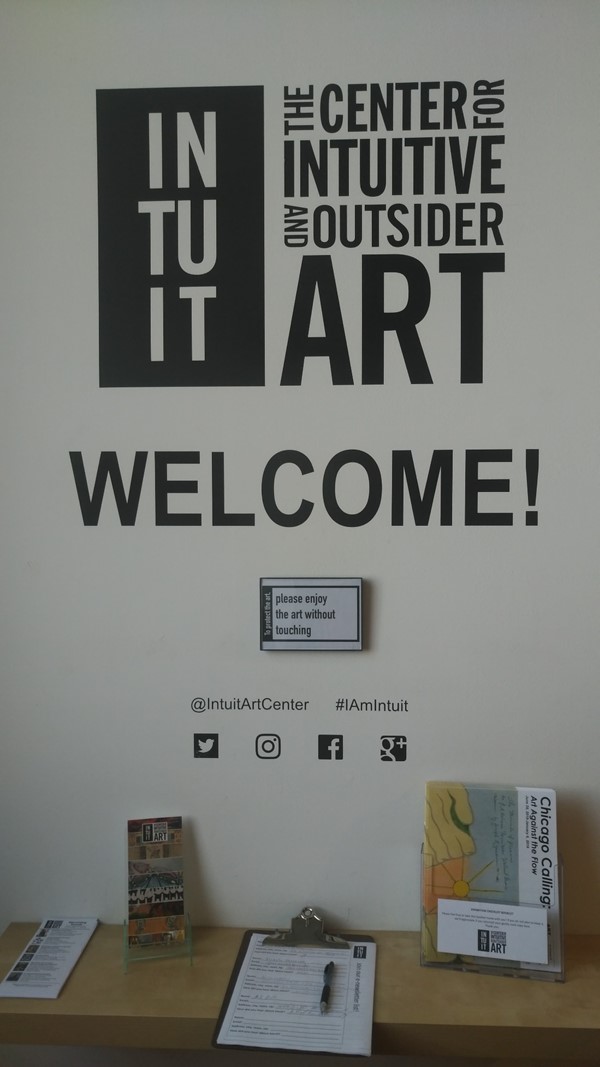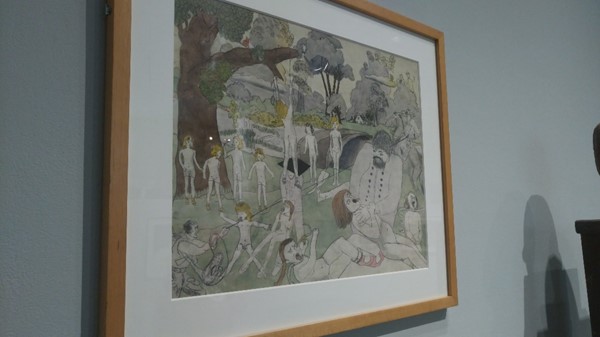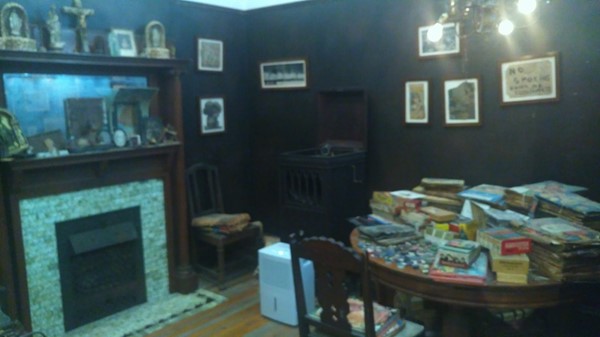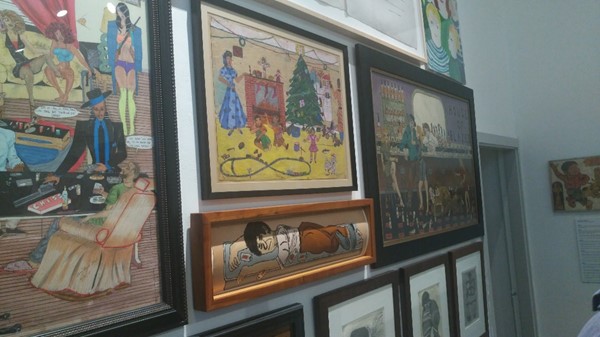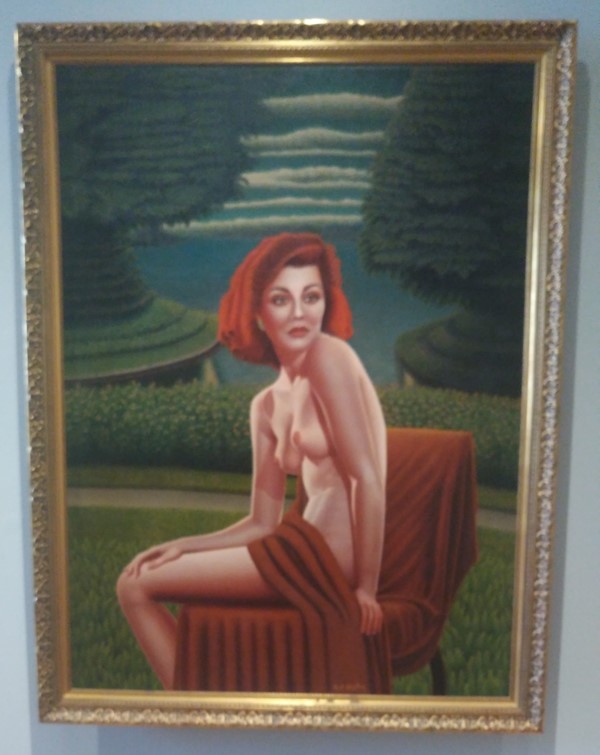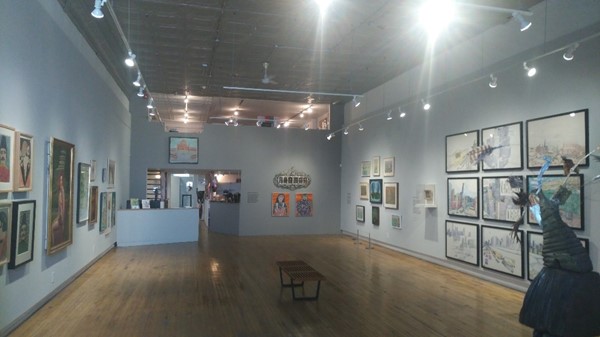 Didn't get a chance to check out this restaurant, The Silver Palm, which has a train car attached: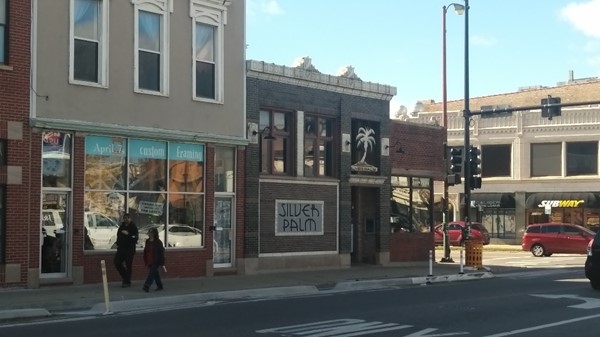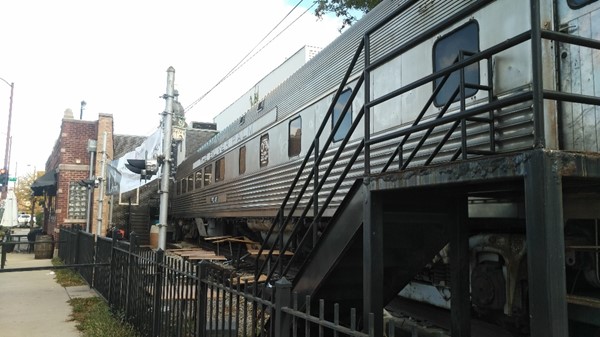 Back to the Amtrak lounge we went before the flight…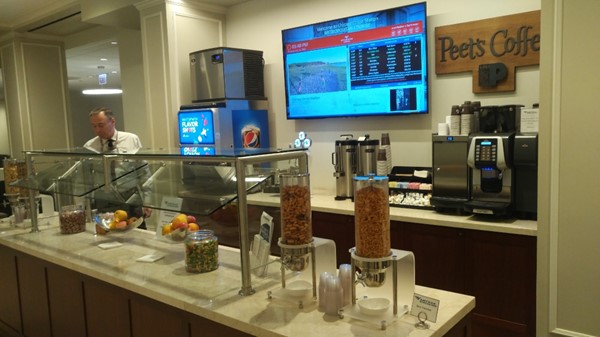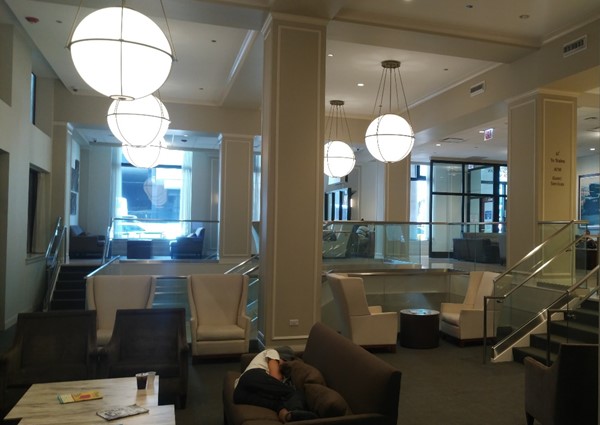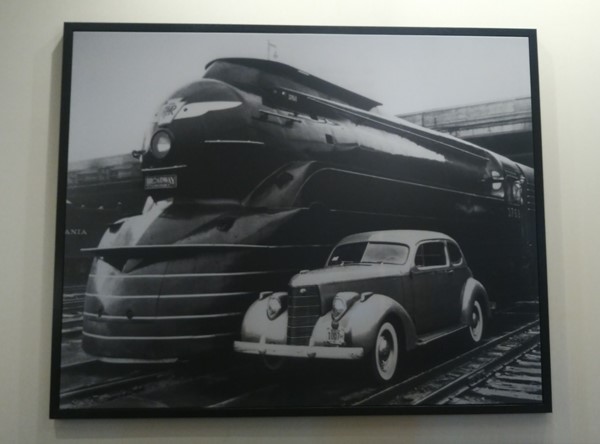 And the final shot – from the Chicago Airport and a statue of a police dog…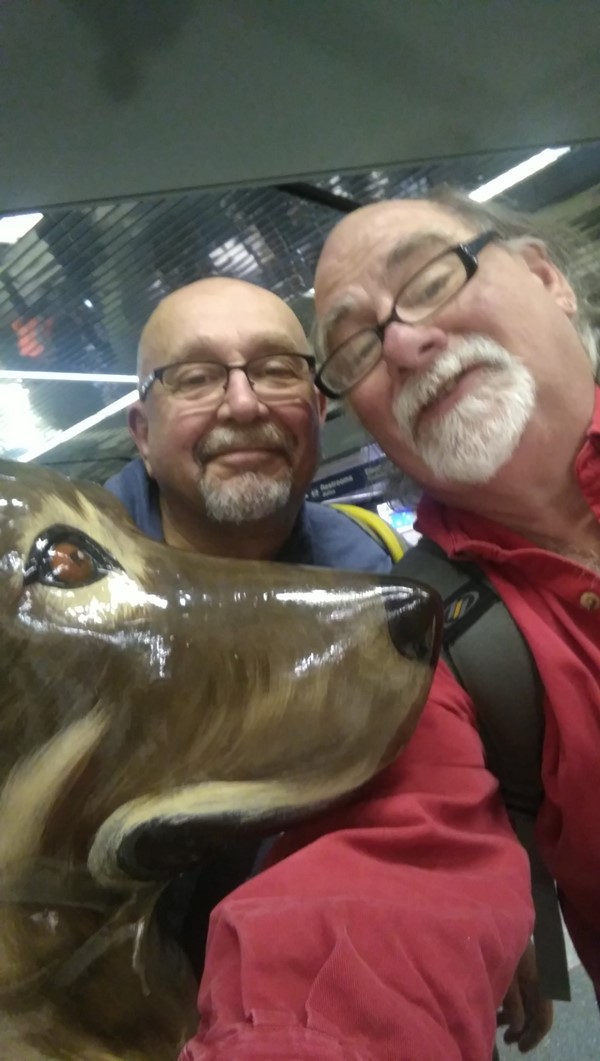 We are done. The food on the train SUCKED. The scenery didn't – but the food SUCKED! Abandon The Cardinal.
[228.2]
For more blog posts, click here.