They ask, I visit – when I can. This trip started with a random text three or four weeks ago. The questions was: "When are you coming back through?" My answer was, probably winter, but let me look at fares. And the fare was $237 round-trip Seattle to Boston. Off to the Lounge go I: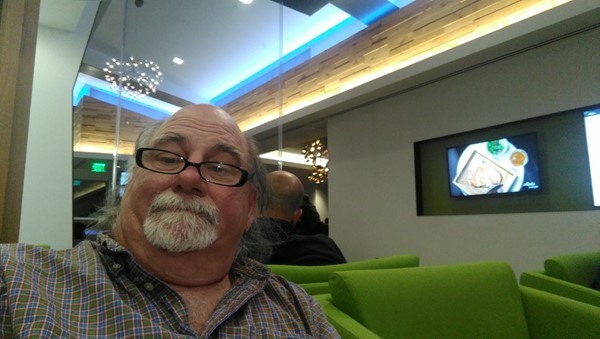 And it nicely started with an upgrade!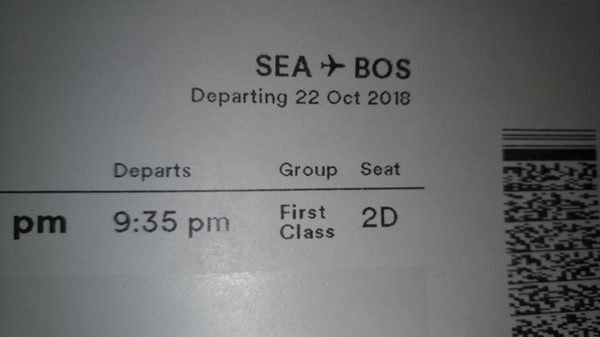 At least it's an aisle near the front for the long red-eye flight.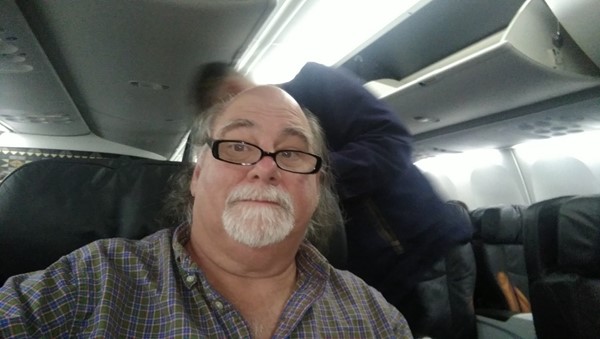 And I learned something new on the Alaska First Class Menu: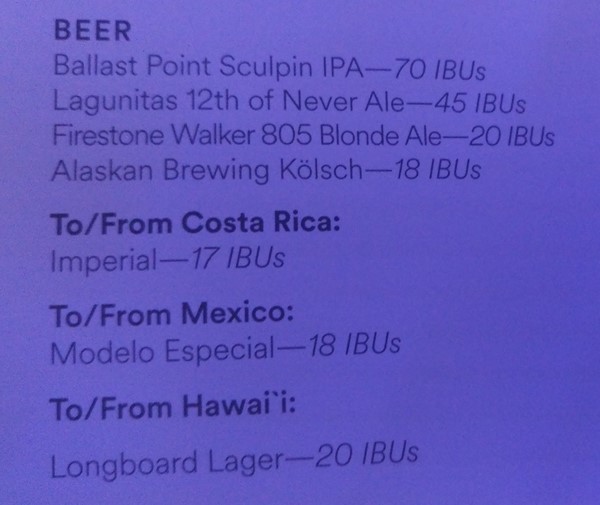 The unit of measure called an IBU which stands for International Bitterness Unit (though it also is a medical abbreviation for Ibuprofen). People who like really hoppy IPA (India Pale Ale) want a higher score. Check out the Wikipedia article HERE.
It's a redeye, so the food is going to be minimal, but it starts with a little berry smoothie….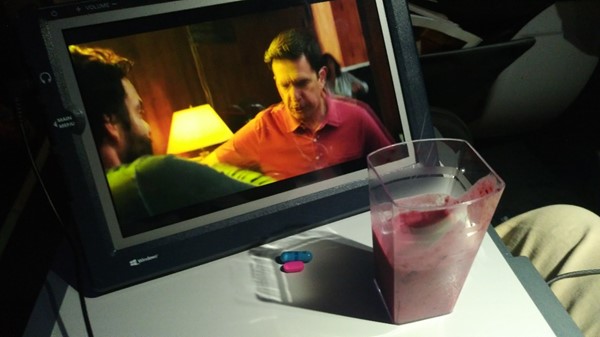 And then usually, it's veggies and hummus….but this was a small hot sandwich thing, which I was grateful for: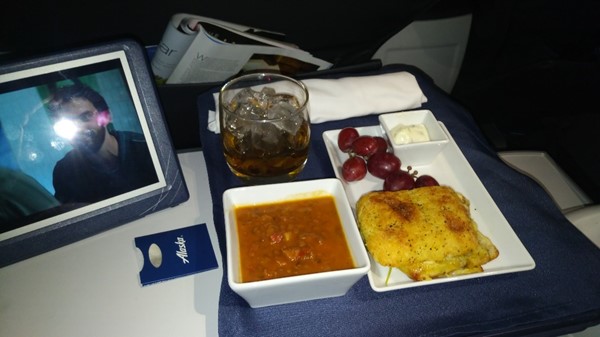 The problem with red eye flights is that they are red eye flights – my arrival in Boston was around 6am, and with checked luggage I couldn't even go sleep it off in the lounge one terminal over, so it was:
Baggage claim
Silver Line to South Station (Free)
Red Line to Alewife (Free)
Uber to Pucci's place ($15)
As also is my way when getting into Boston (actually Belmont) is to head straight to bed for a nap – which is what I did in my lovely guest bedroom: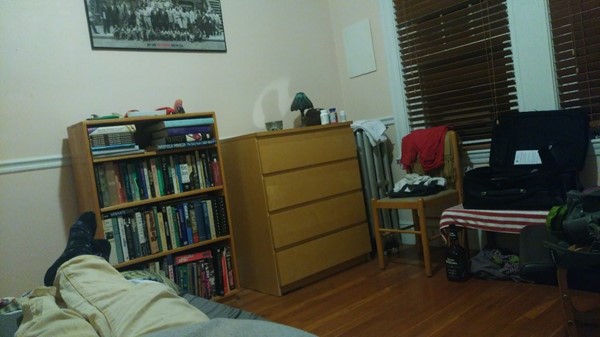 After my nap, we were out the door to Total Wine & Beverage (which isn't close, but it's cheap), and then back to the house for a lovely Pucci lunch. Plans to get together with Jill were thwarted by UPS deliveries at her place. Sadly, I didn't get a pic, so you'll have to take it from me, it was a stunning lunch.
When I visit midweek, I basically get to see Pucci around his teaching/performing schedule, so it's catch as catch can. Left me time to wander up the street to The Spirited Gourmet to grab a sandwich for dinner – and to check out the wine selection and look for a favorite Gin of Pucci's.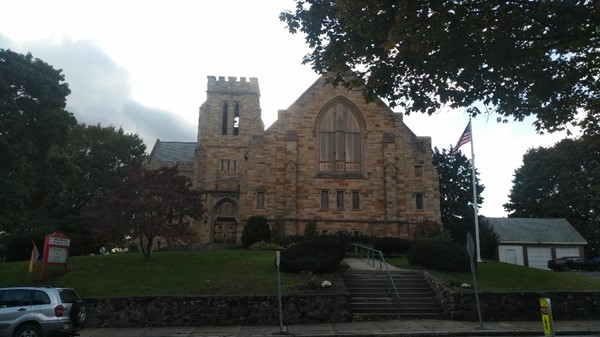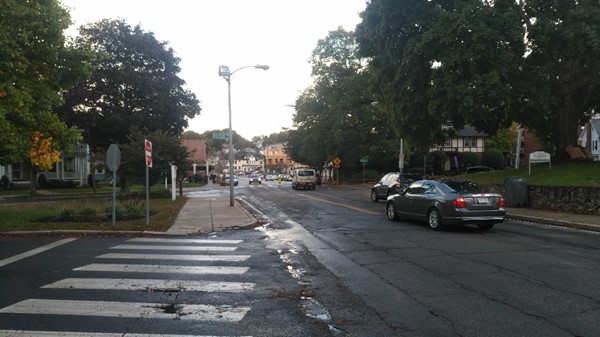 I got back just in time to miss the rain storm dumping!
While Pucci was off teaching – I ACTUALLY tuned to TV to watch the first game of the World Series: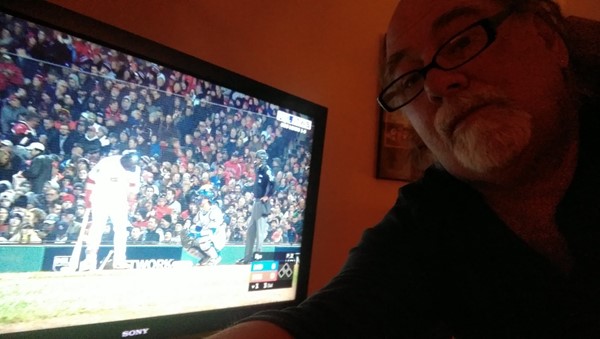 Much cocktails and conversation at the end of the game when he returned from teaching and watched them win. Almost felt like I was with Dad watching football!
The following day's lunch was at The Red House in Cambridge where during the day they feature ½ price oysters for the first dozen – I decided to tag mine with a couple of Maine Crab Cake sliders (and a Manhattan!)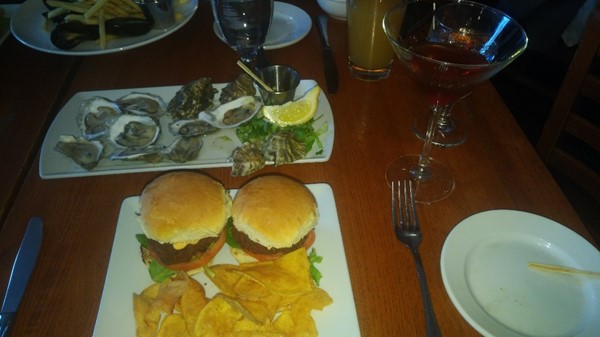 I should have had our server get a picture of all four of us – Jill, Norma (Jill's mother and wonderful woman), Pucci and I. Seems like I'm missing a lot of "photo ops" on this trip.
Pucci had the entire day off – he rearranged his schedule to move students to Friday and Saturday. THANKS!
With the afternoon free, we headed to a museum that I learned about through the North American Reciprocal Museum group that I get access to through my family membership at The Ogden Museum of Southern Art (with Rache). This is the same organization that exposed me to Intuit –Museum of Outsider Art in Chicago a couple of months ago.
Today's visit it to the Boston Waterworks Museum: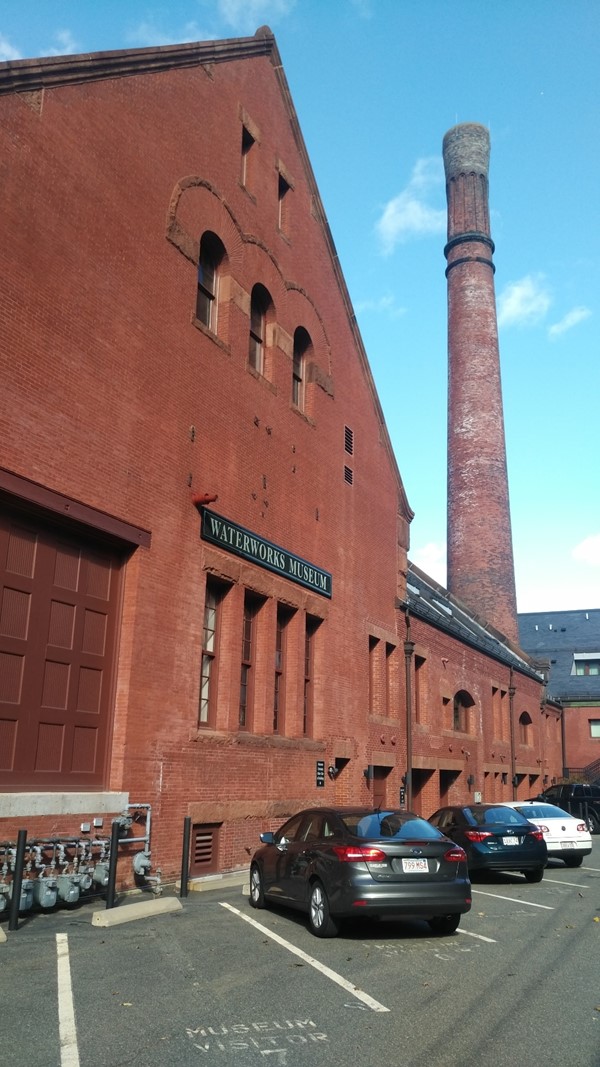 This is actually the back of the building – had to borrow a shot of the front from their site: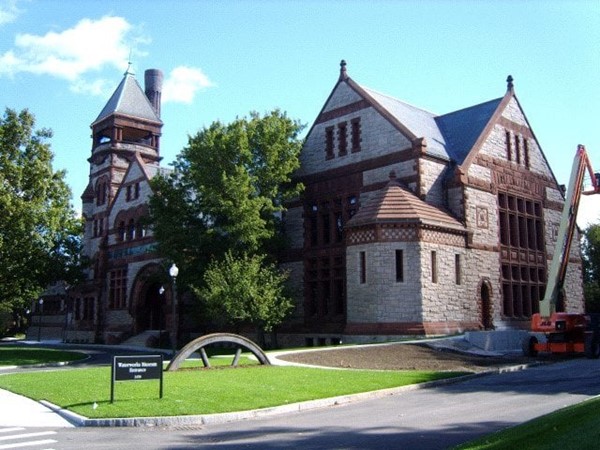 Pucci had never been, and I hadn't either – and they gave up a grizzled mobility challenged docent who was a font of knowledge about not only the equipment in the museum, but the whole Boston area water system. I was glad Pucci was there with his knowledge of some of the public reservoirs. Amazing old pumping equipment in the building, that was only shut down in 1974.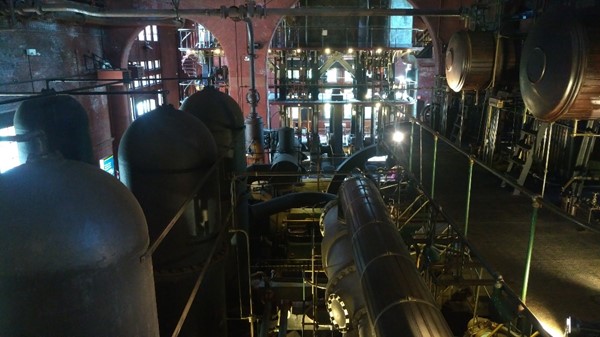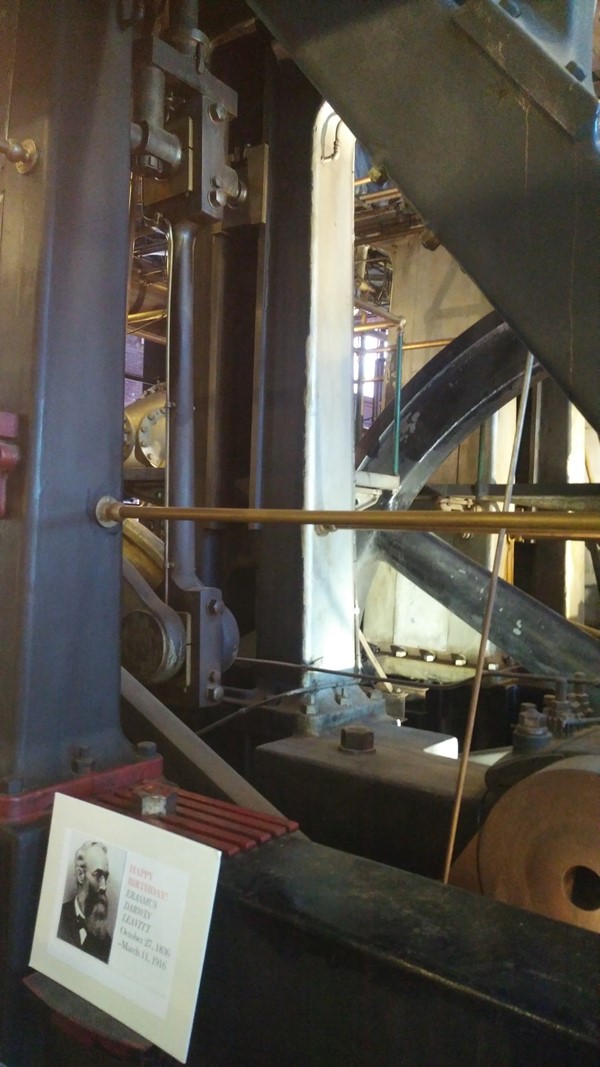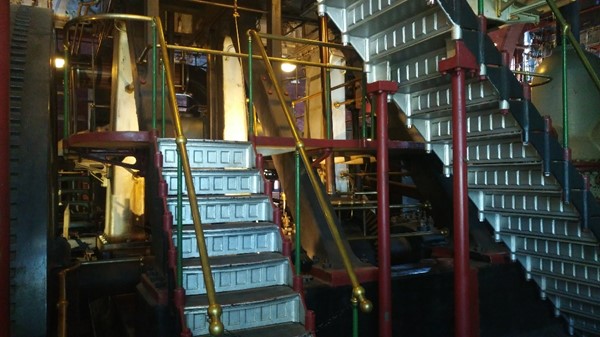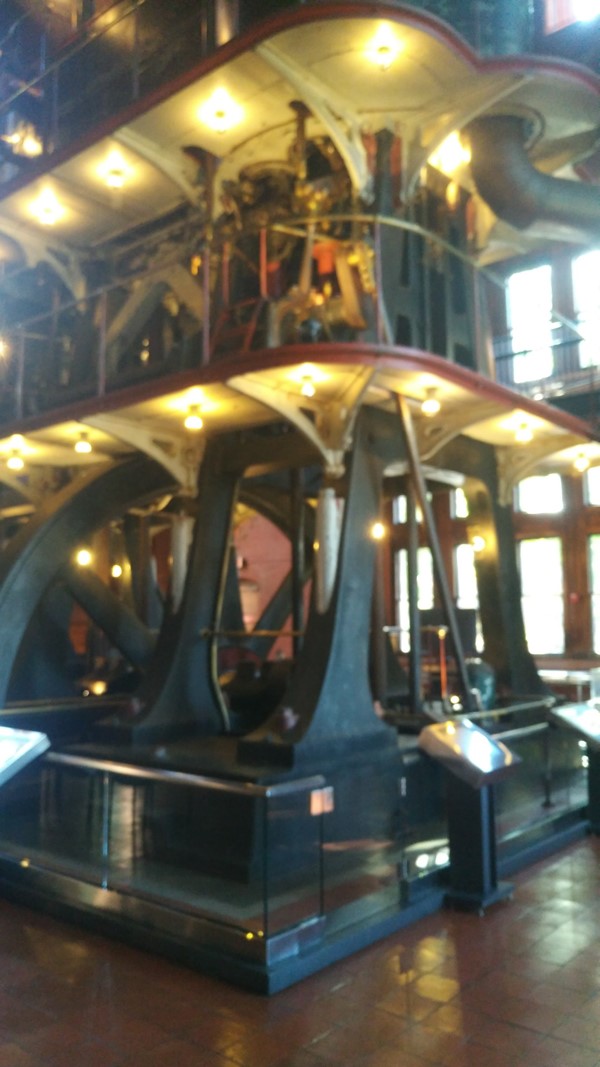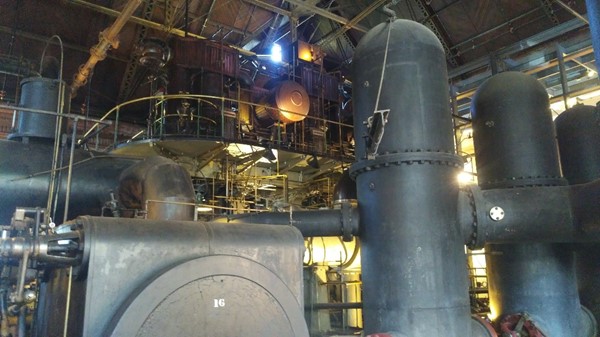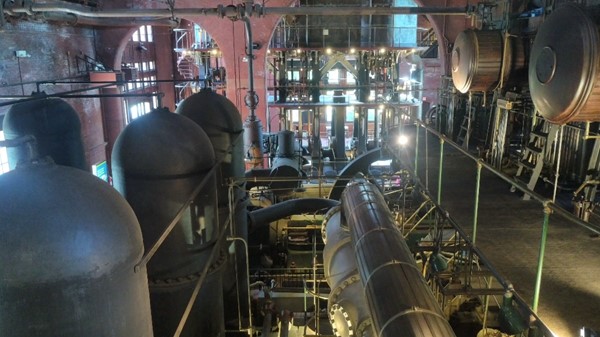 Serious "Steam Pump" at this place.
Jill was back at the house for dinner (after Pucci and I had afternoon naps!), and what a dinner it was, Beef Tenderloin, green beans, sautéed mushrooms, mashed potatoes – what a meal!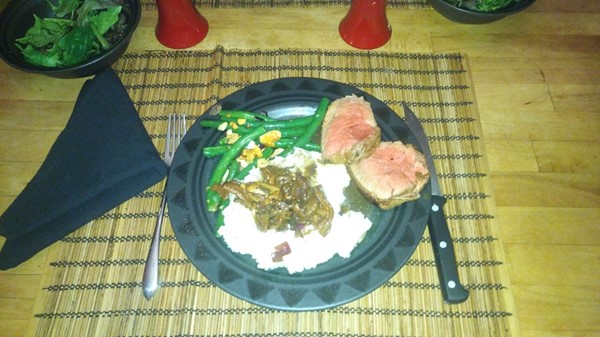 And I can't forget the special guest, Jill's dog, Murphy (aka, Murphy, The Wonder Dog):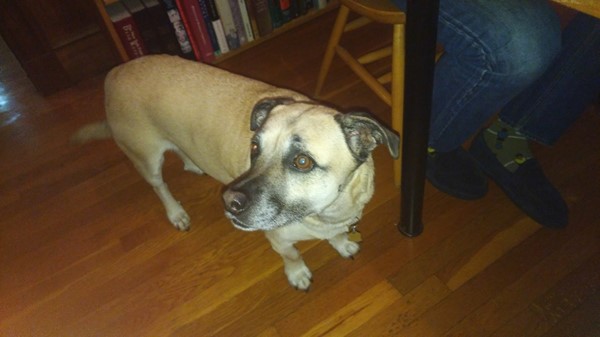 It was a wonderful quick trip.
The return trip was as cruel, timing-wise, and the incoming – a 7am flight (basically getting on the same plane that brought me here). I was out of the house, in an Uber (under $30) to the airport at 5am.
Oy.
[? ? ?]
For more blog posts, CLICK HERE.