When we made the plans, it was when we both had time open – not looking at the calendar and noticing that it was going to be election day in Austin, and when we made the reservations, Beto wasn't the buzz that he was on election night.
Rache showed up the night before, and I had to open the lovely bottle Fico gave me in Tucson last week when he brought mixers to my room on the train: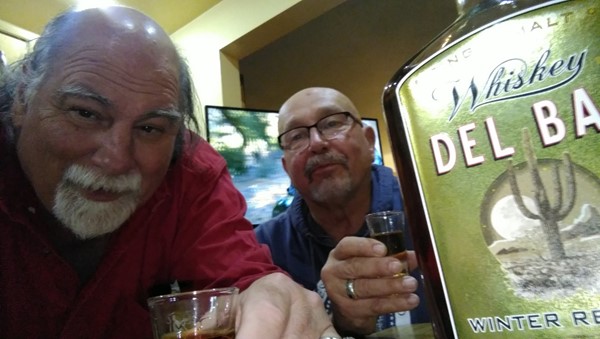 I think that's a GREAT picture – almost as good as the one from the lounge in the morning….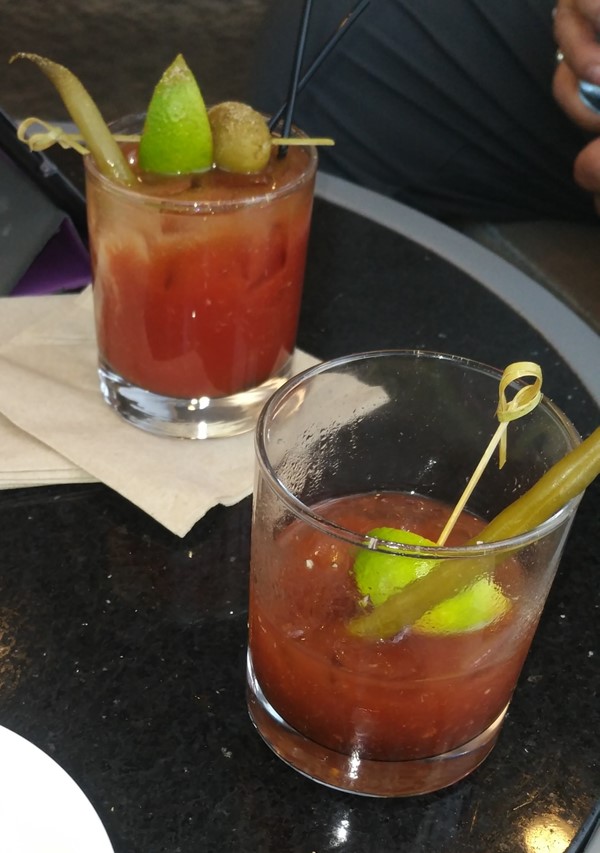 Or from the plane….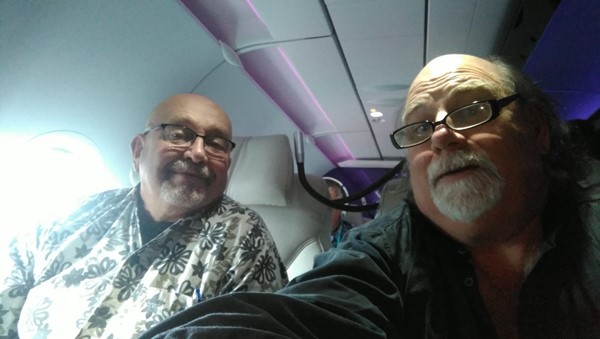 In a drunken booking moment, I'd blown four Gold Guest Upgrades to get us into First…which was good, because when we got to the airport, there were 42 people on the upgrade list!
It was an afternoon flight, so this was our meal: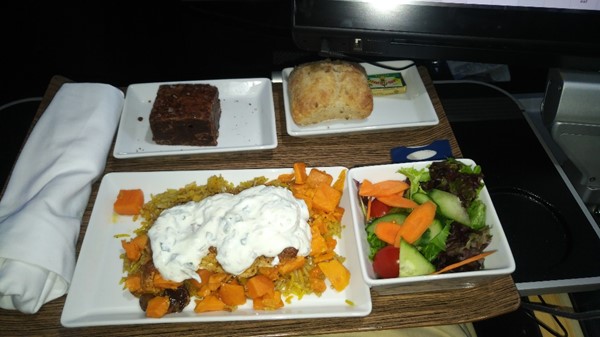 Still not a fan of meals served all at once, but it was tasty.
Got checked into the condo after an Uber ride…nice place: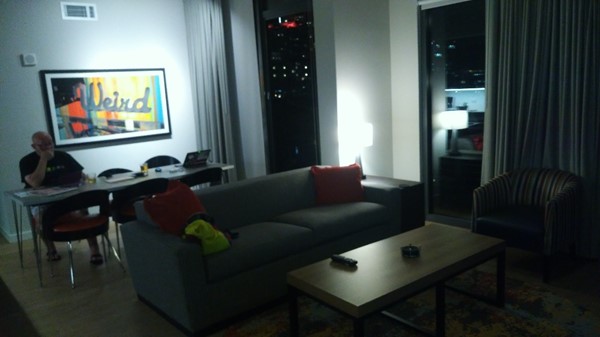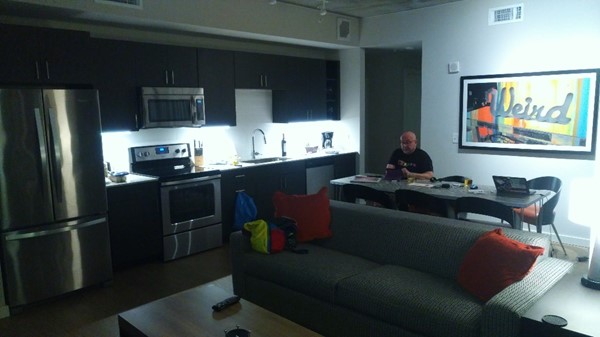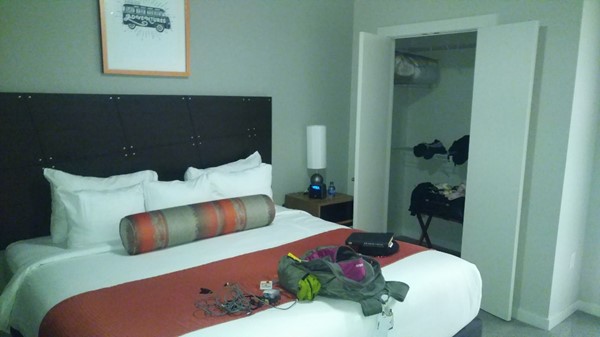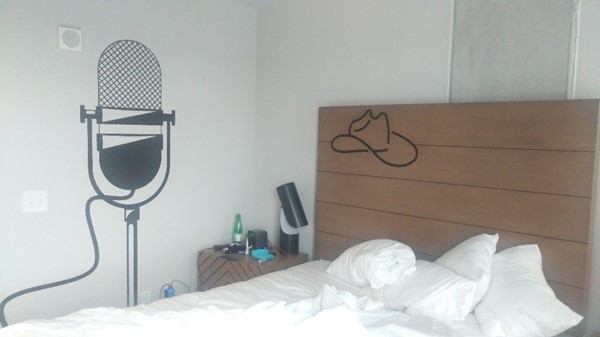 With a CRAZY long deck – 102 feet of deck, with a minimal two chairs and a side table: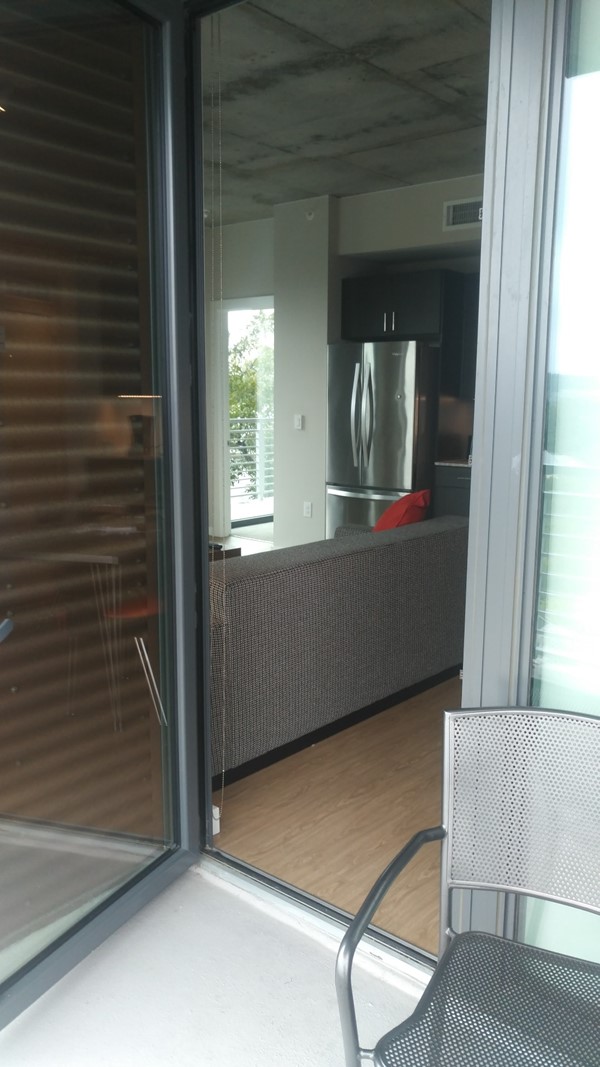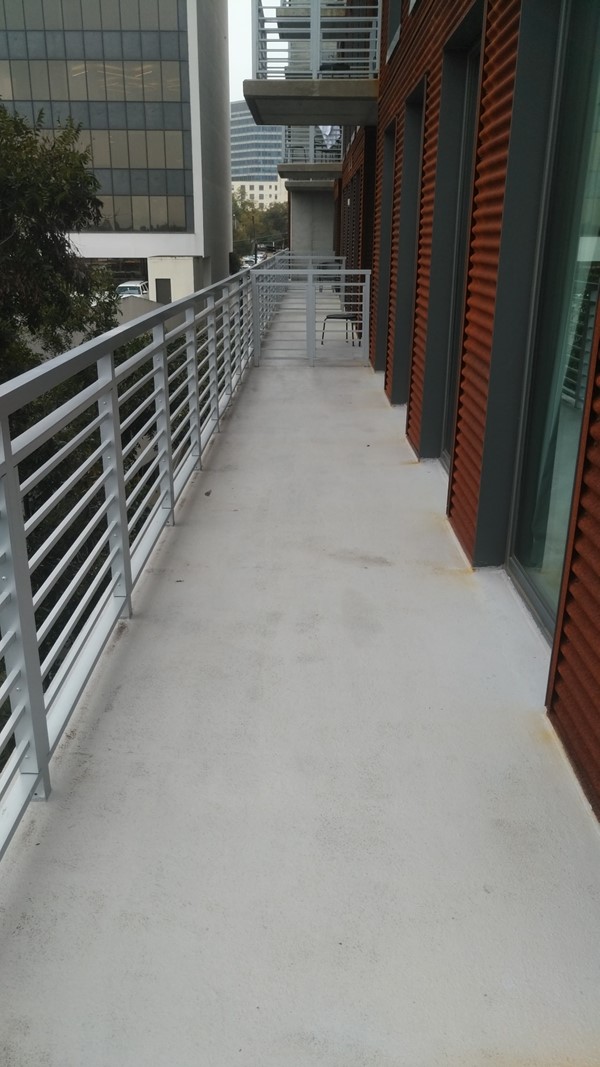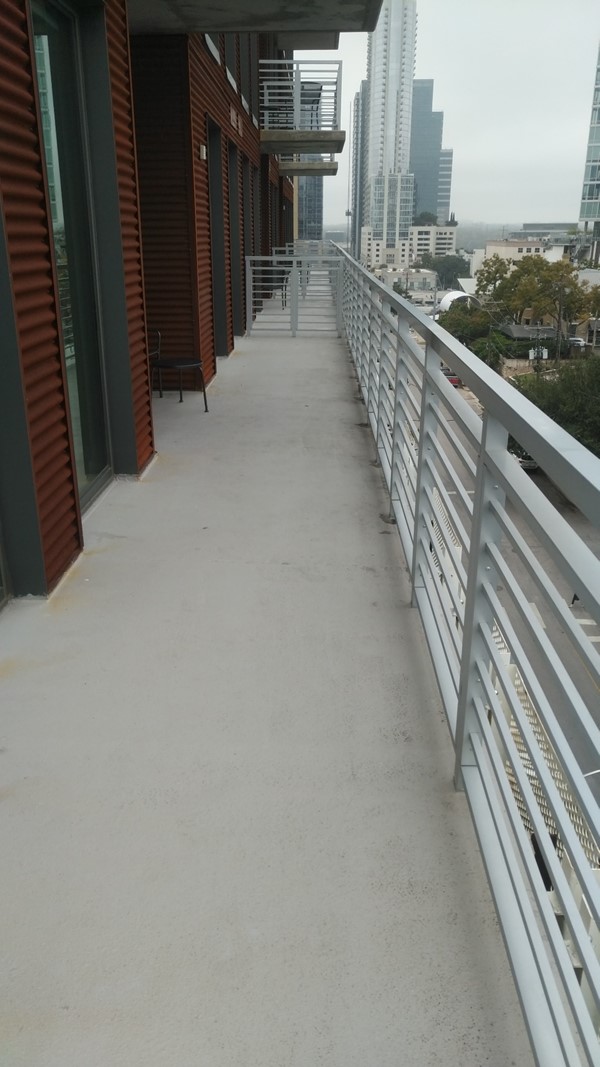 Here is a video condo tour….
One of the nice things about the WorldMark Austin is its location to GREAT food close by – like Ranch 616 (as in 616 Nueces, and we are 801 Nueces):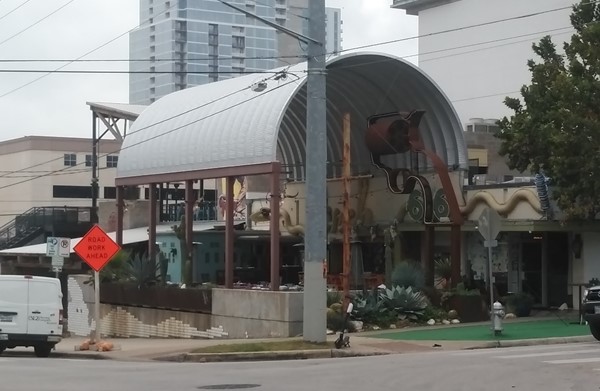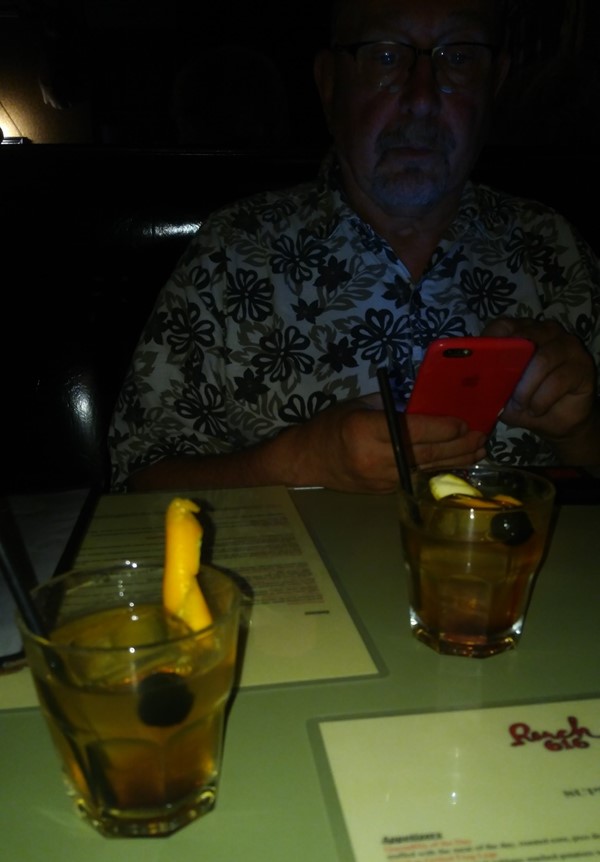 I had two appetizers….the side of Grilled Quail (something like $6 – a STEAL):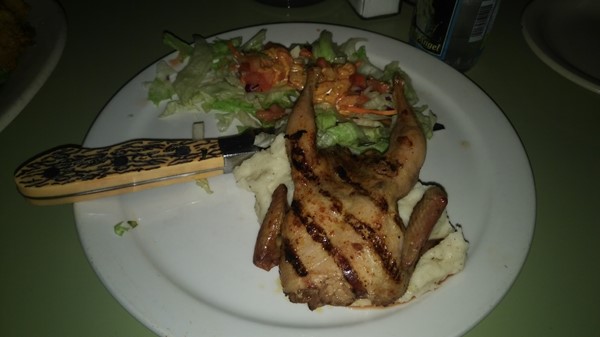 The Don Combo, which is a Half Dozen of Crispy Oysters, Half Crispy Calamari, Chipotle Tartar and Green Goddess, and Pico de Gallo salad: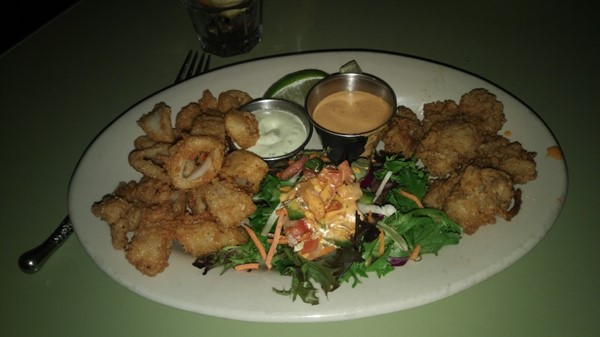 Rache got the Divorced Quail, which is Quail three ways, One Buttermilk Battered and Fried with Ranchero, One Sugar Cured and Grilled with Tomatillo, separated by Herbed Boursin Cheese Mashers and Sautéed Mixed Vegetables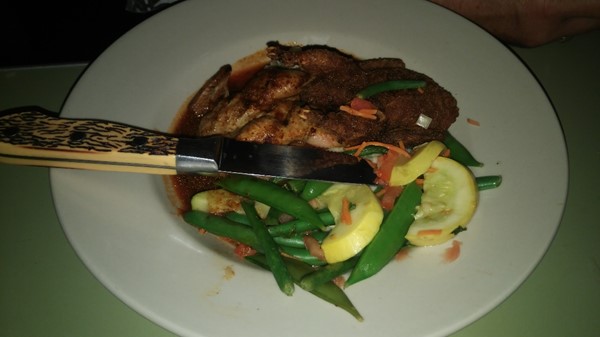 This is the third time I've eaten here, and it never disappoints.
That was our Monday getting to Austin….stay tuned for more details!
[227.2]
For more blog posts, CLICK HERE.