Rache was up way before I and was out exploring the city.
I made it out the door to lunch, at a place run by Sandra Bullock's sister that is part deli, part flower shop – Walton's Fancy & Staple: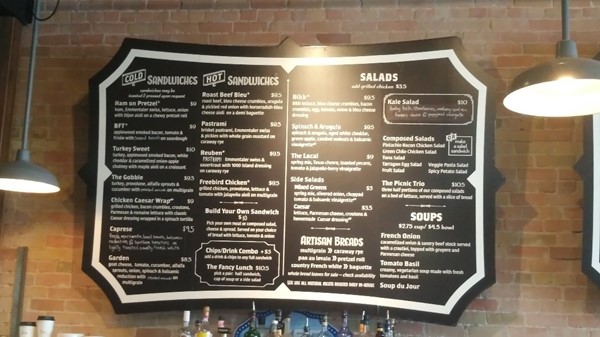 I went for the Rueben and a Burnt Orange: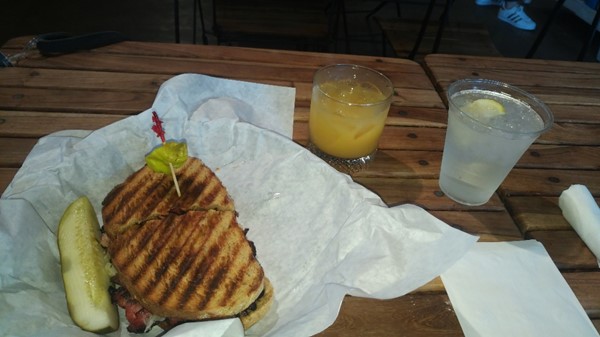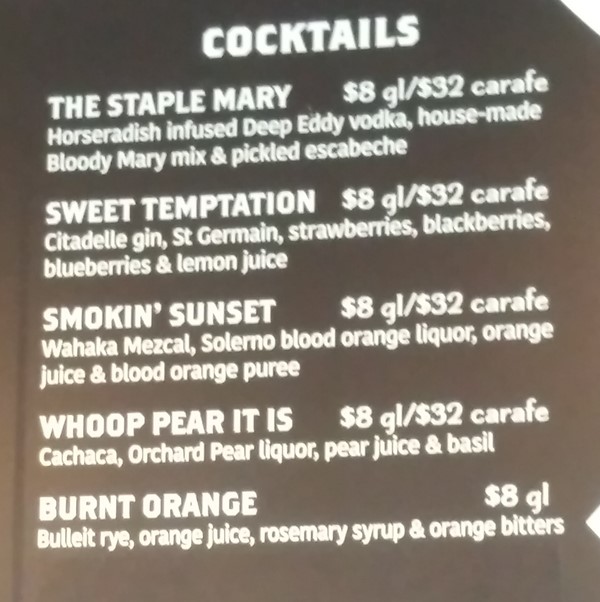 Stopped by Austin Wine Merchants, had a nice chat with Ian, picked up a bottle of Blue Corn by the Texas Distillery, Balcones – whose used 5-gallon barrels I use to age my hooch.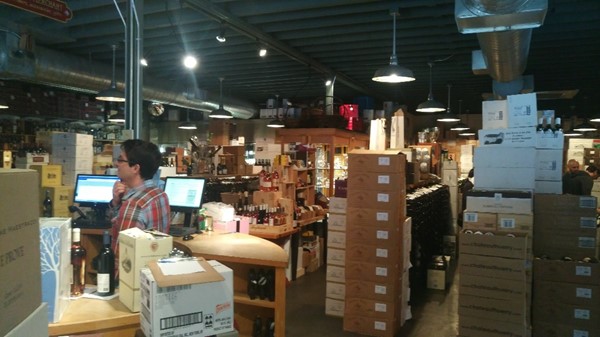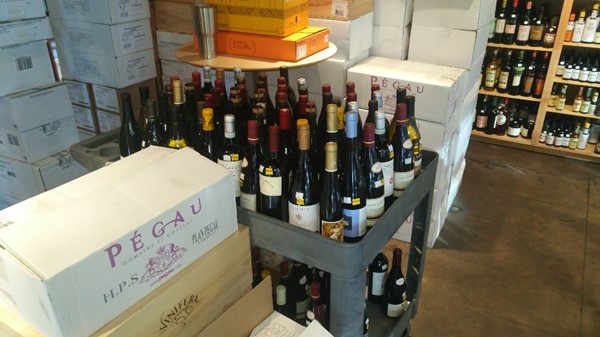 And I thought Madrona Wine Merchants was stocked to the gills!
Rache brought home fried chicken from Gus's World Famous Fried Chicken, and I popped a bottle of Chilean wine (since we will be going there in January).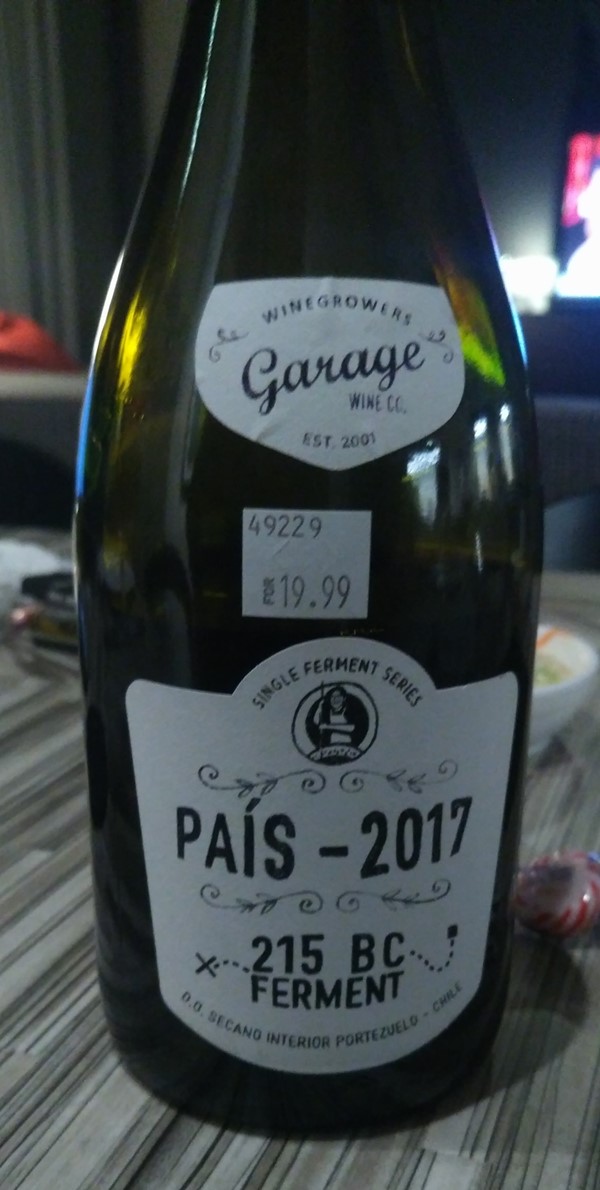 It being election night, we were definitely eating dinner "in" with the television locked on MSNBC and Rachel Maddow. Especially since we are in Austin, and the Beto/Cruz race is tight: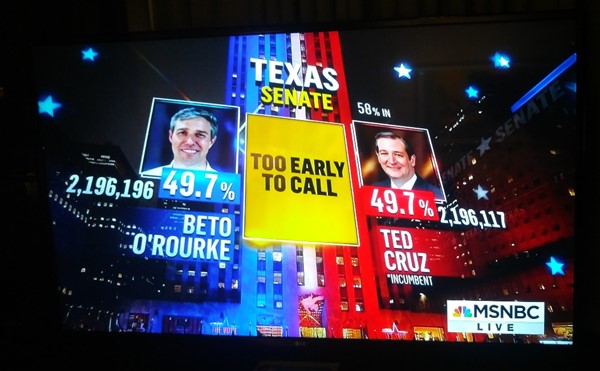 Sadly, we went to bed without definitive results…
Wednesday found us having lunch at Z Tejas – which, as it turns out is on Alaska Airlines Dining For Miles plan!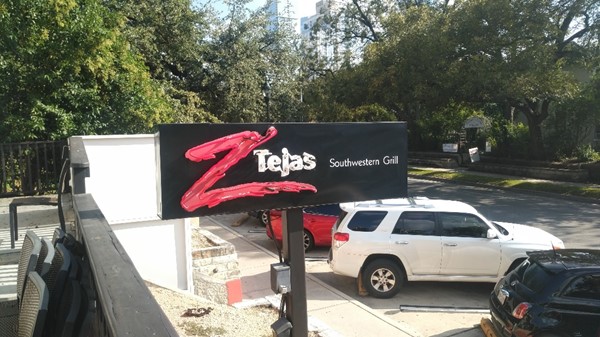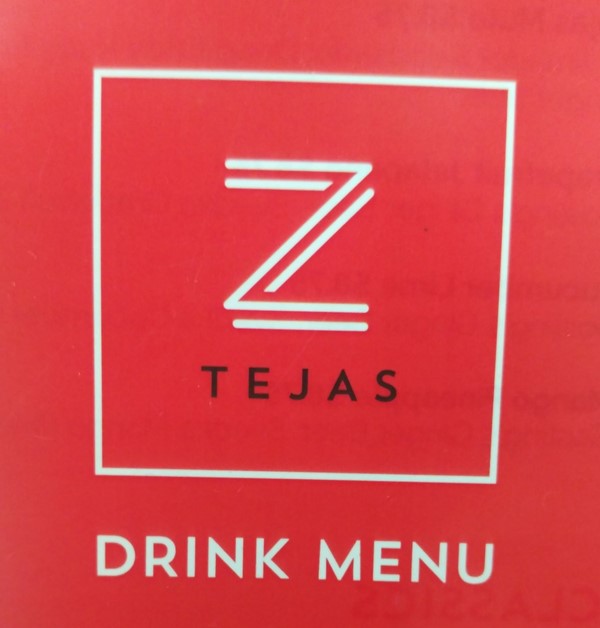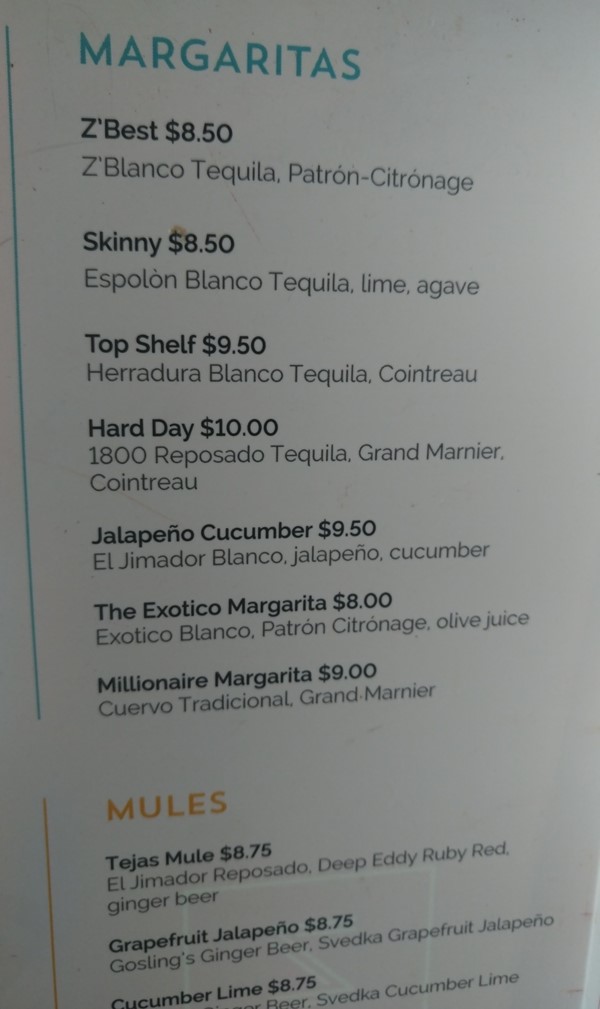 Pretty yummy food! House margarita for Rache, the Hard Day for me.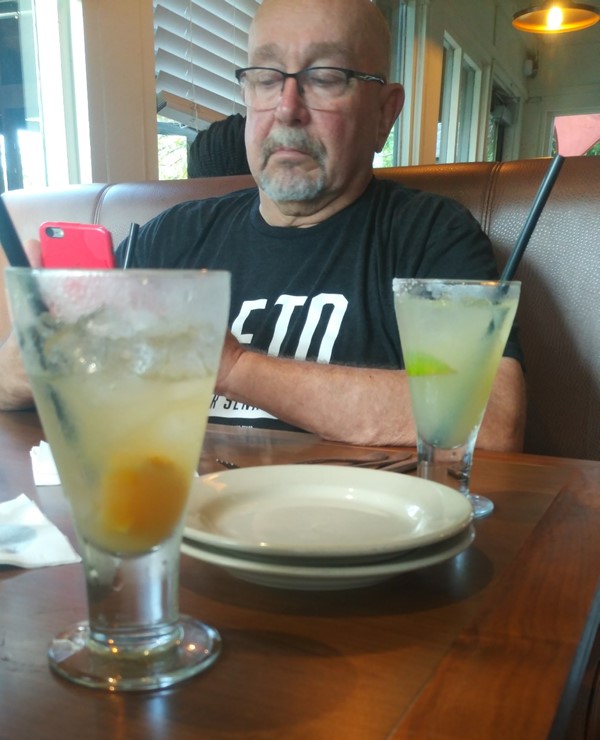 Rache ordered the Table Side Guacamole…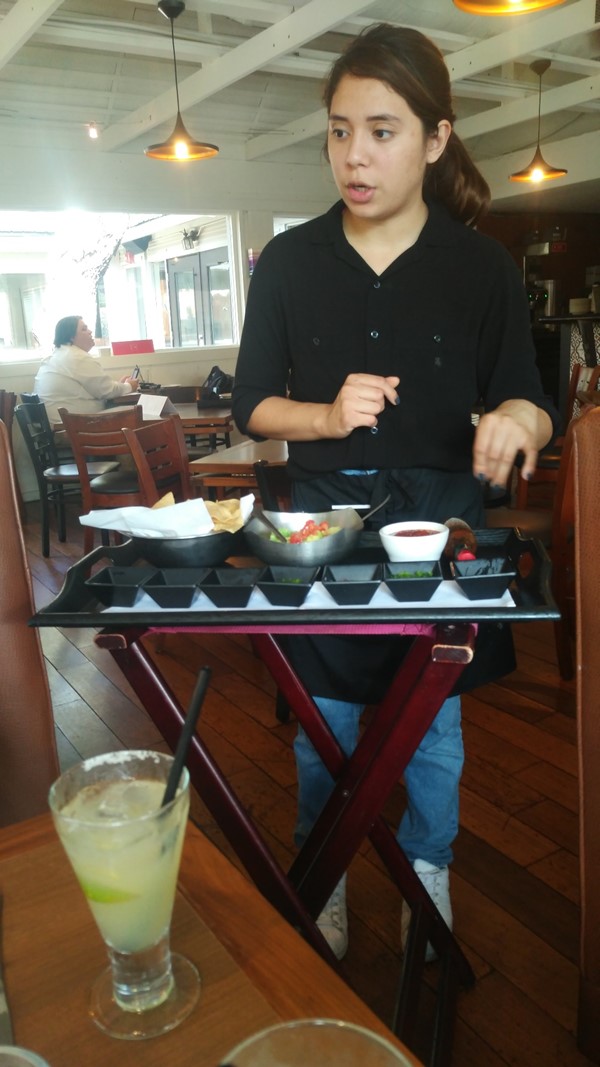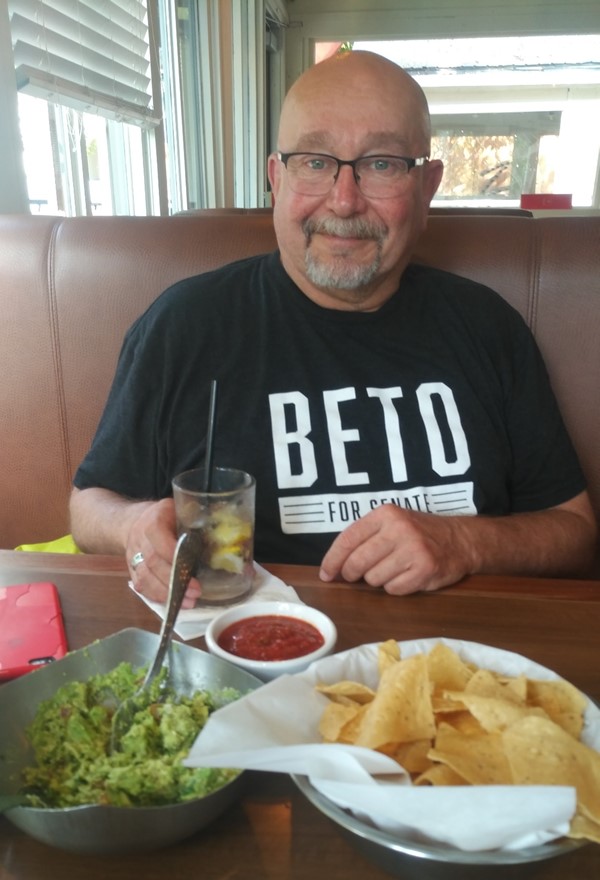 I ordered the chicken-fried rib eye, the healthy alternative!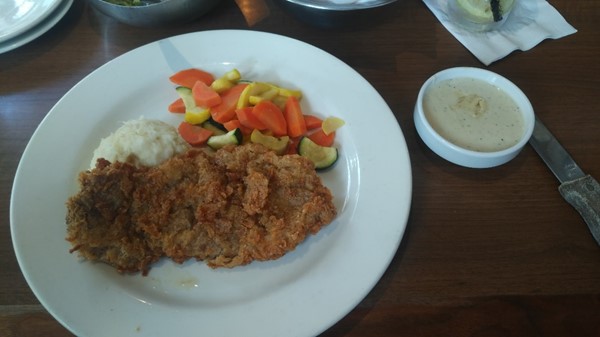 I didn't finish my vegetables, or the complementary corn bread, so we took those back the condo. Think a meal of various leftovers.
We took a detour after lunch to the amazing "junk" store, Fortney Home…which soon will be moving to a historic building in a small town an hour away: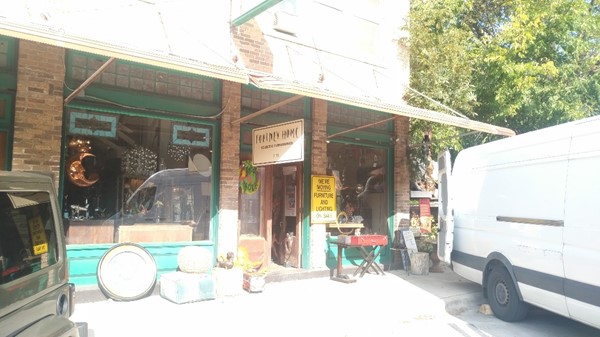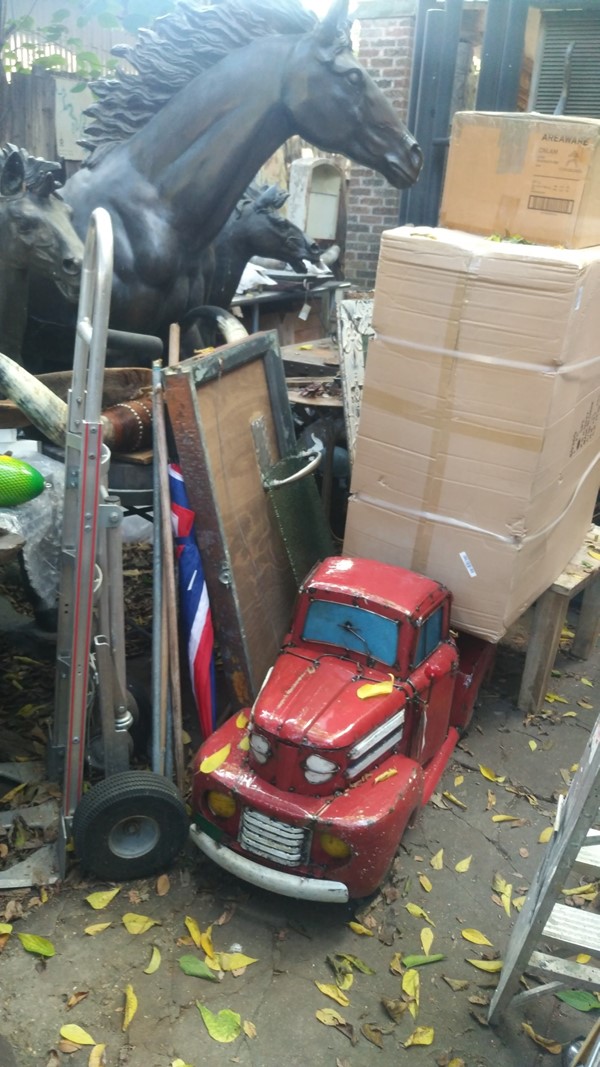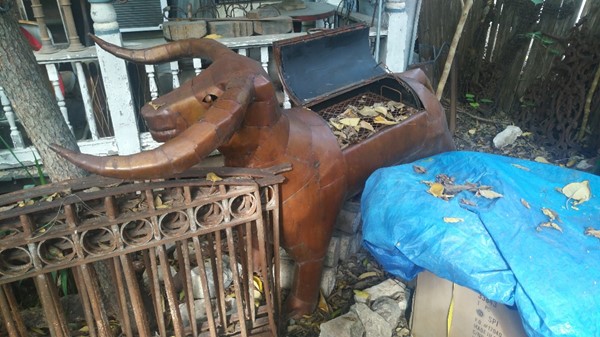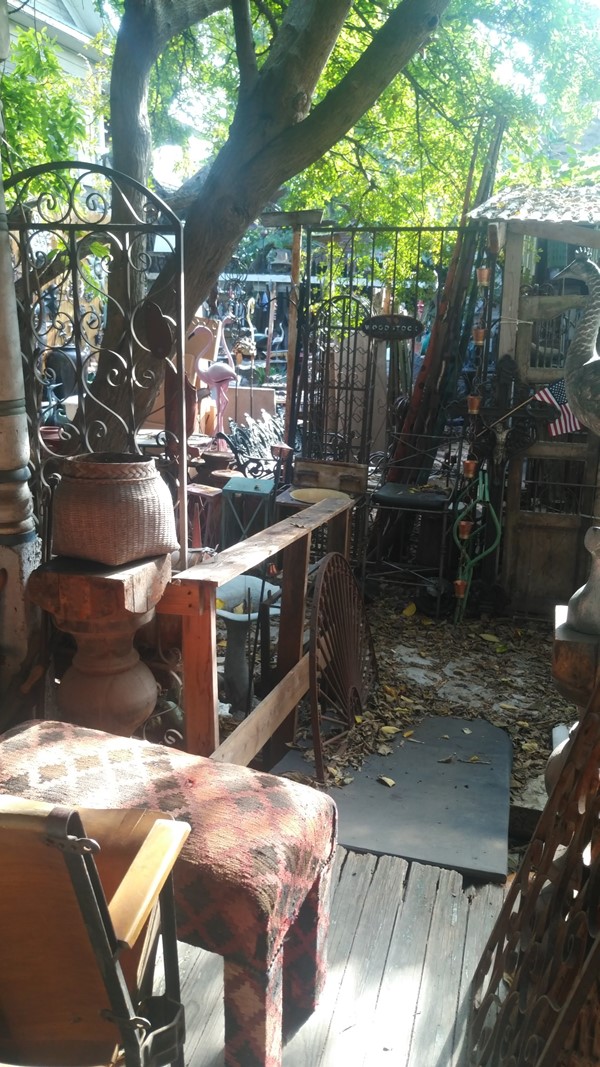 When I mentioned "leftovers" for dinner, we do them well. Leftover lunch salad from the other day, and from the chicken bones from election night, I'd made stock, bought some noodles, added the vegetable from lunch…. And voila!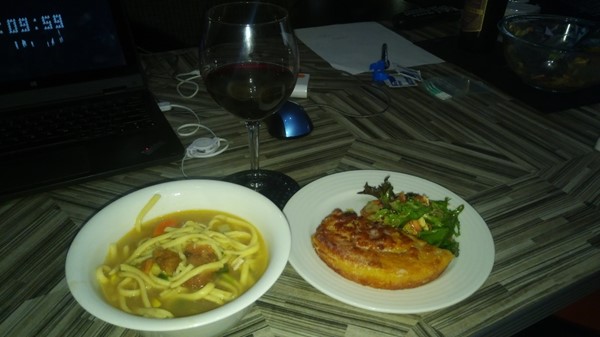 The wine was a South American Bonardo…yep, another oddball grape, courtesy of the wonderful wine shop around the corner.
Think I'll save Thursday and Friday for part three.
[227.4]
For more blog posts, CLICK HERE.