A birthday in Barcelona, though not mine. Thank would be RayA. It was just an excuse to catch up with him as he turns 55. Ah, youth.
Used 120,000 United mile and less than a hundred dollars in fees to get Business Class tickets – with the exception of the Frankfort-Barcelona leg. Here is what the routing looks like: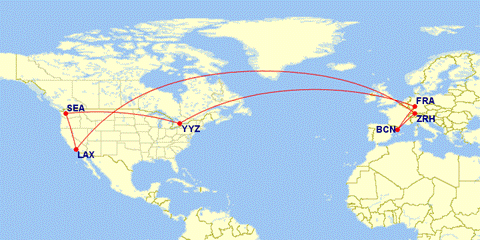 Some might say that's a lot of travel for just three nights. It's doable if you are up front. FYI, it was 14,118 flight miles. And you start in the lounge. I get access to the United lounge when I'm on international itineraries with Star Alliance because of my lifetime Gold Premier status (United Million Miler).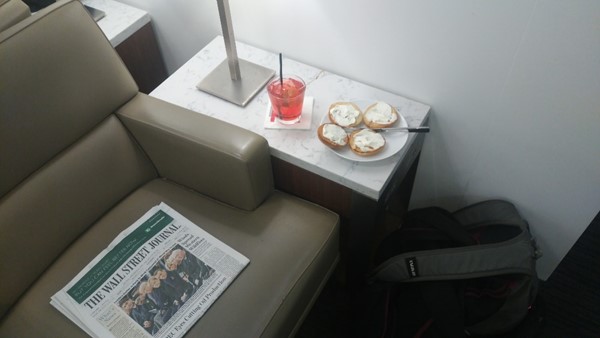 Then to another comfortable seat….1D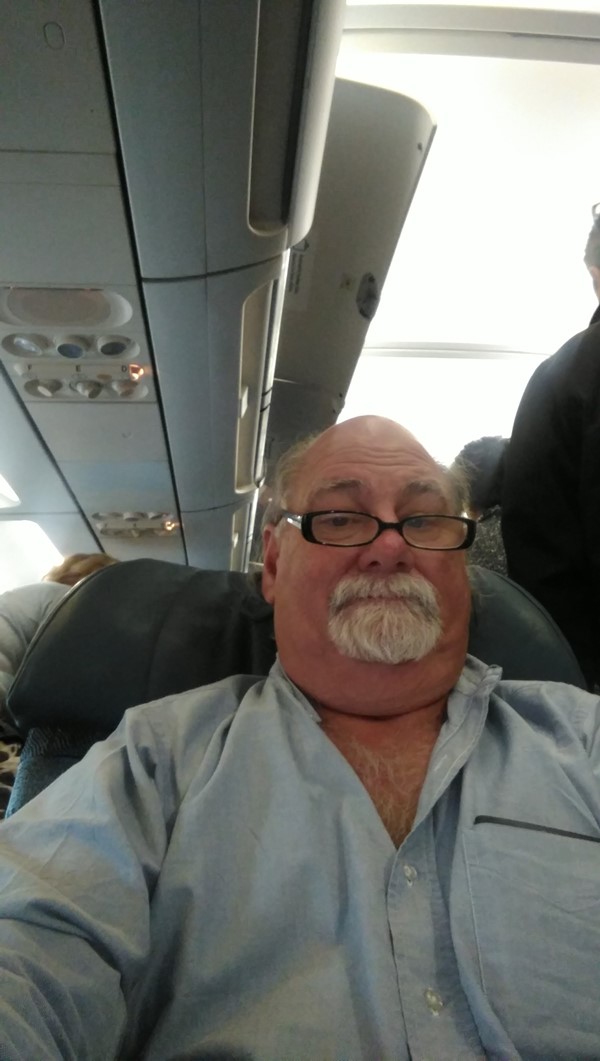 This is an Air Canada flight, and look at the amazing Steve, my flight attendant!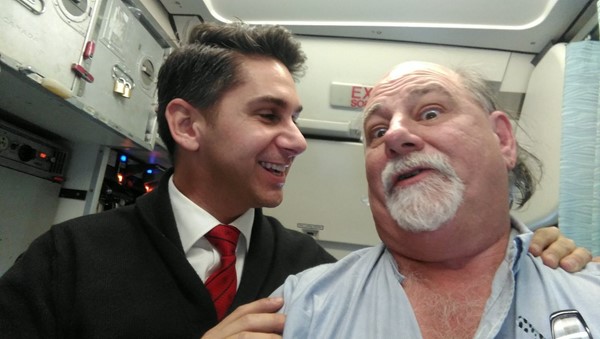 He brought me a lovely meal after a round of drinks: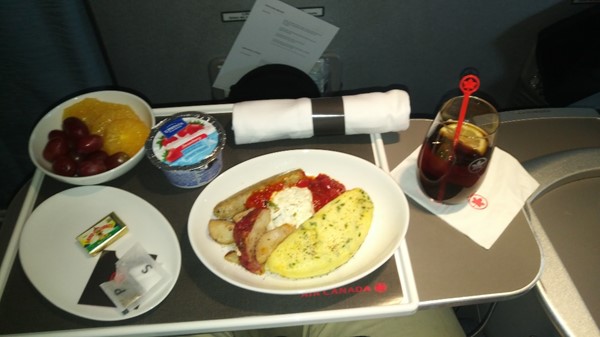 Had just enough time in Toronto (we were running a little late) to grab a bottle of Woodford Reserve from Duty Free and get to my gate for my Frankfurt flight…and the digs are MUCH nicer on this long haul: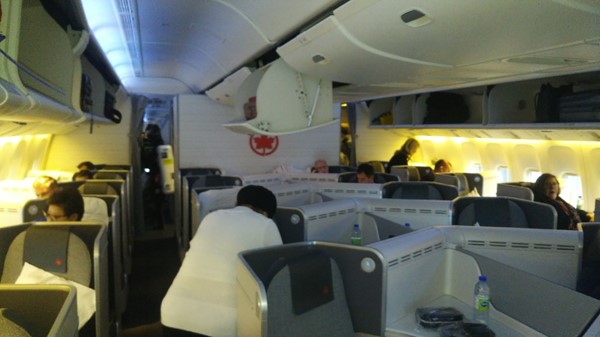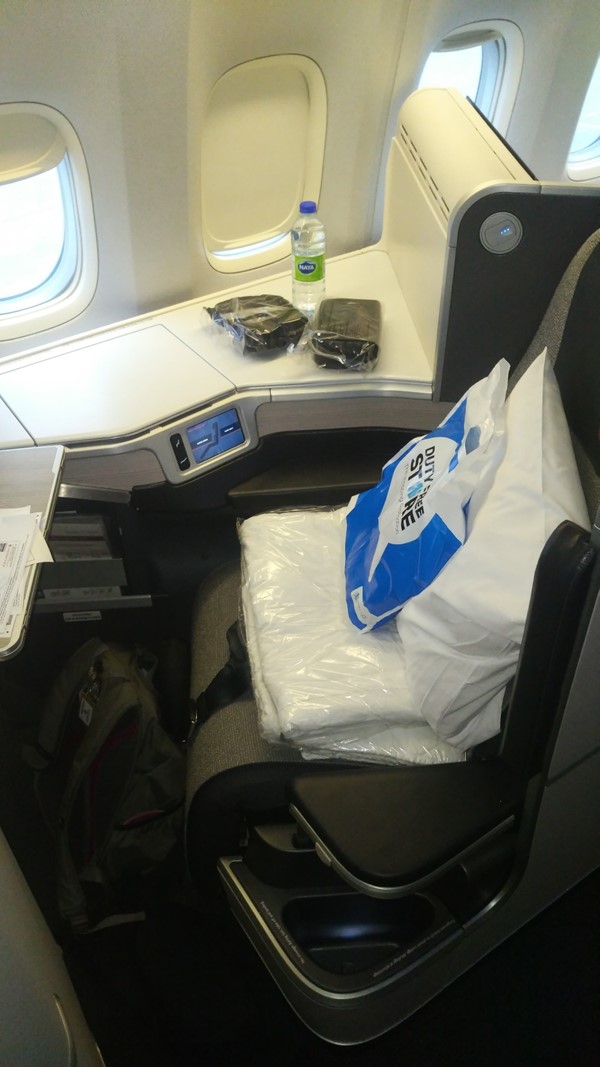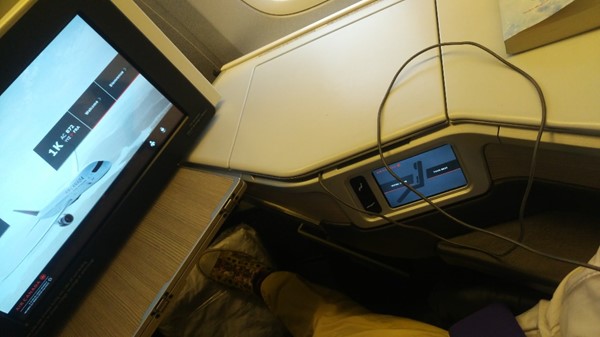 Yep, a little more room on this 777-300ER. Sadly though, no Steve, but bubbles before we take off: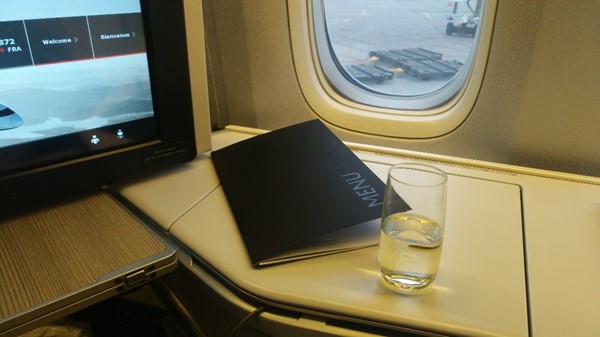 Followed by nuts and cocktails: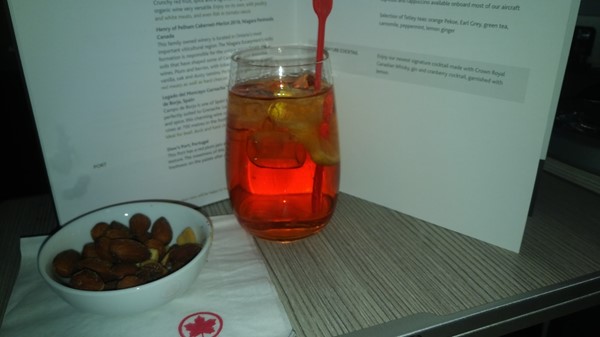 The salad course: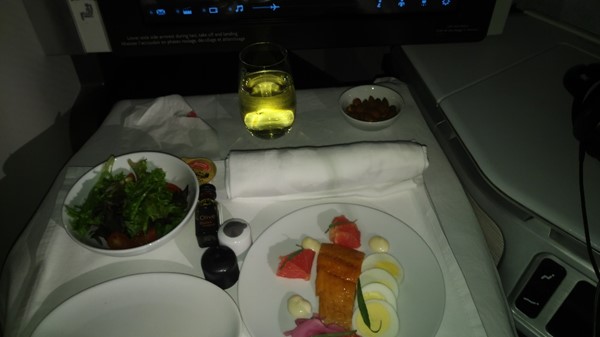 The main course: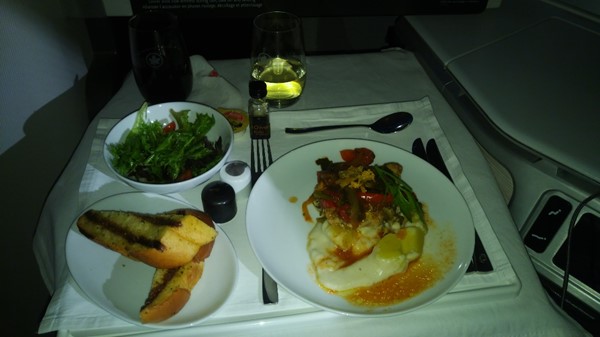 The cheese course: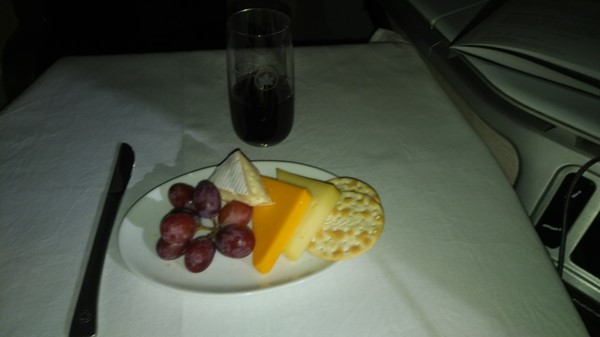 And finally, dessert: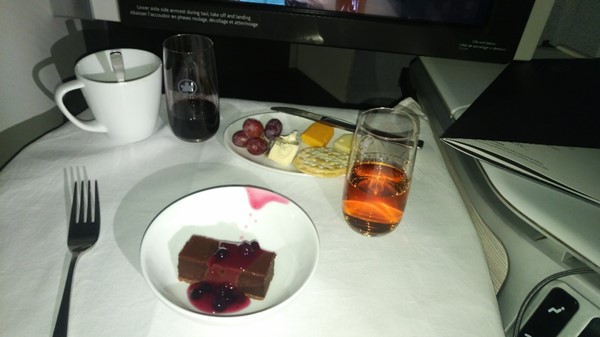 Watched The Royal Tenenbaums on this flight (I watched Love Is Strange on the way to Toronto) and grabbed a couple of hours of sleep in the lay-flat bed, and awoke to this: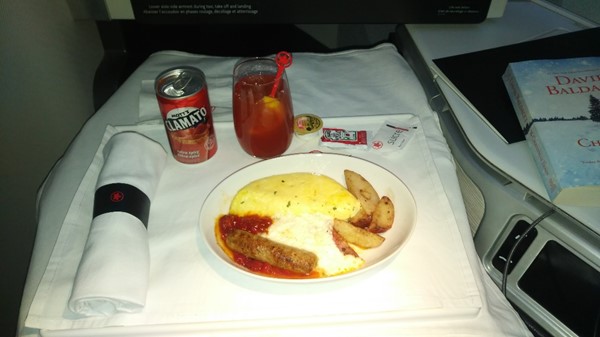 Looks suspiciously like my breakfast on the flight to Toronto, though in true Canadian fashion, added a Caesar (that's a Bloody Mary made with Clamato), while keeping track of the flight:
Arrived in Frankfurt for a longer layover, and immediately headed to the lounge for a refreshing shower!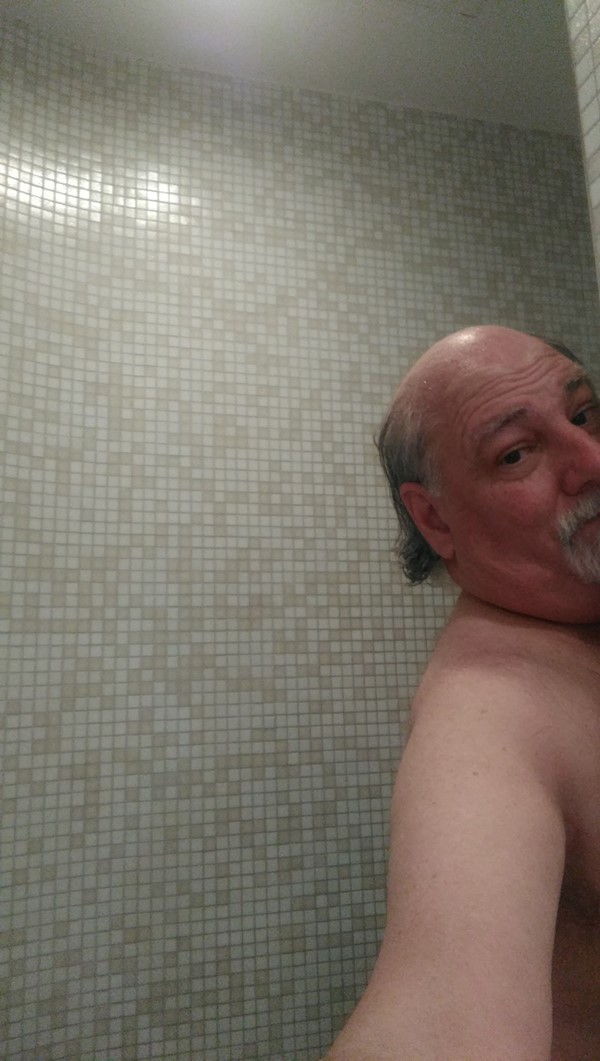 And the lounge was CROWDED with early morning fliers. Notice the Air Canada pin Steve gave me?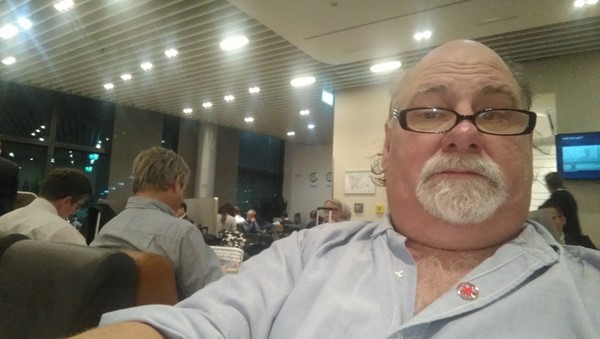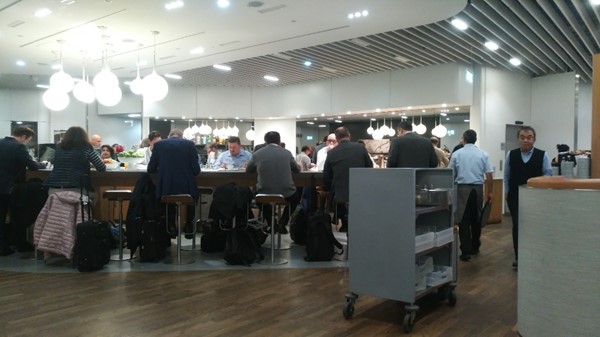 Arrived in after a leg in coach from Frankfurt to Barcelona, only to arrive at what is called a "Hard Stand", which means you walk down stairs to the tarmac. Then into the terminal for a long snaking walk through the "shopping mall" to get to the far end of baggage claim to wait 45 minutes for your bags so you can catch the AeroBus which will take you to RayA's place (next to last stop – 30 minutes).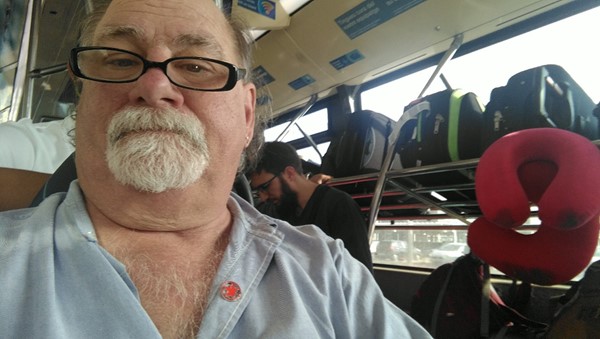 Basically, 24 hours door (Seattle) to door (Barcelona) with only 2-hours of sleep the night before, and 3-4 hours during the rest of the trip. Time for a nap.
To be continued, my adventure in Barcelona.
[227.4]
For more blog posts, CLICK HERE.