Day one in Barcelona, found RayA making us a late lunch snack…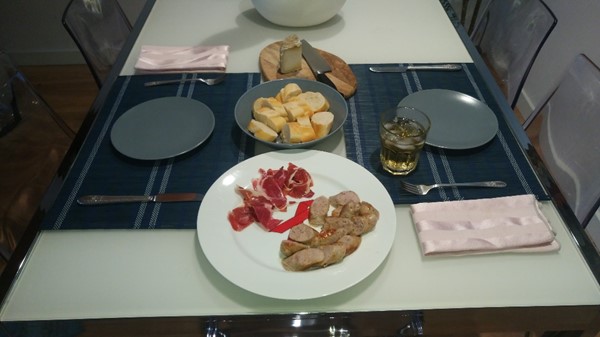 Simple but wonderful! Afterwards, I headed to bed for a two-hour nap, while RayA had a French lesson, and then went to the gym. It was a nice way to ease into the city.
I was fine just hanging out at his place, no desire to use the provided keys and explore the neighborhood – with an apartment like this, why leave: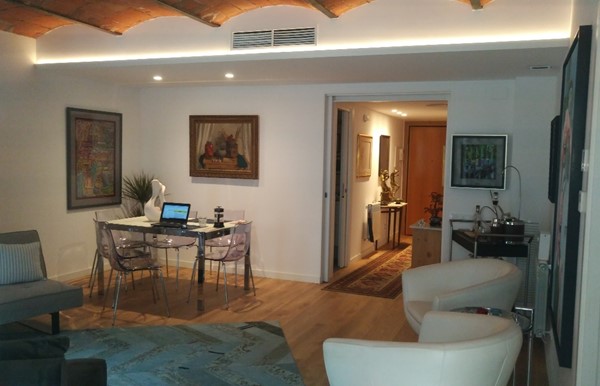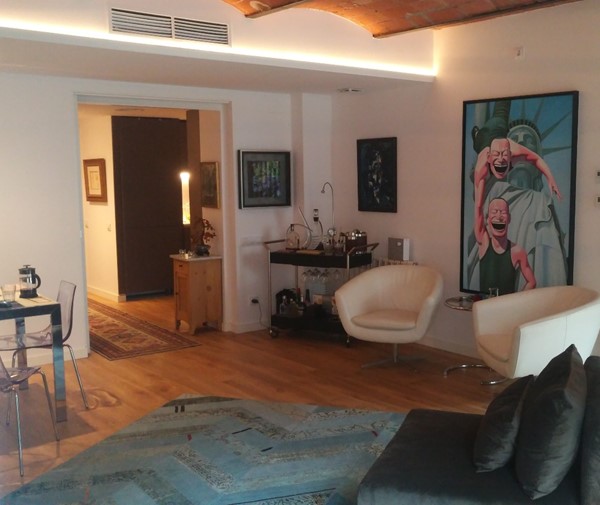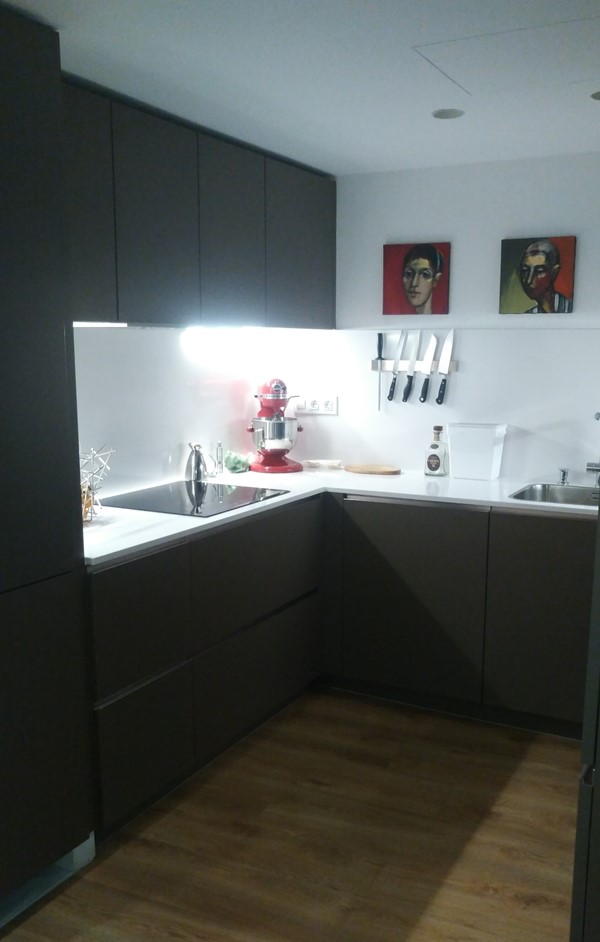 And my bedroom, complete with its own small deck…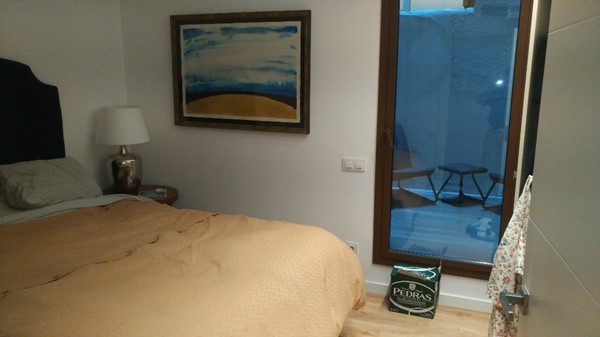 Not as big as the deck off the living room!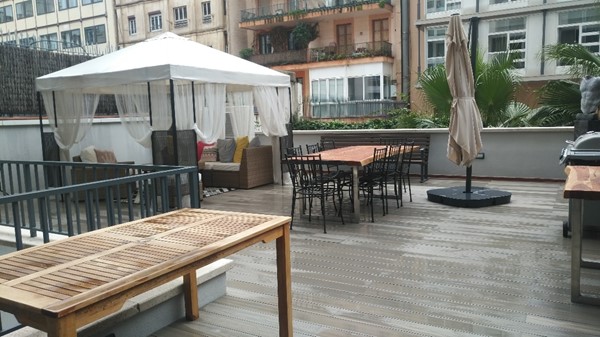 Speaking of the deck, great place to hang out and have a cocktail…or grill some lamb, which was dinner: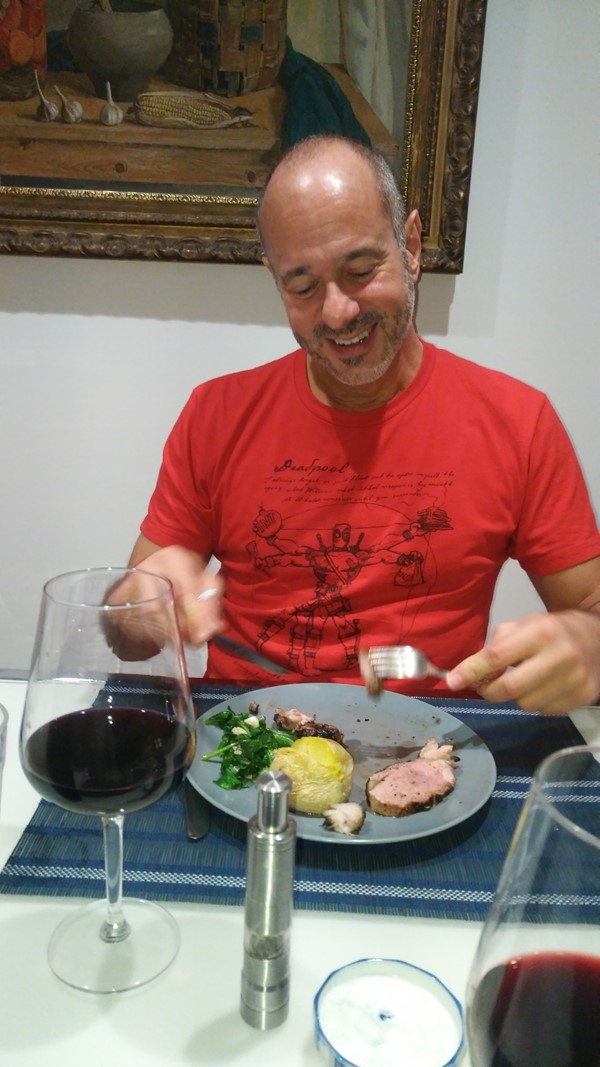 And a great bottle of Greek red wine!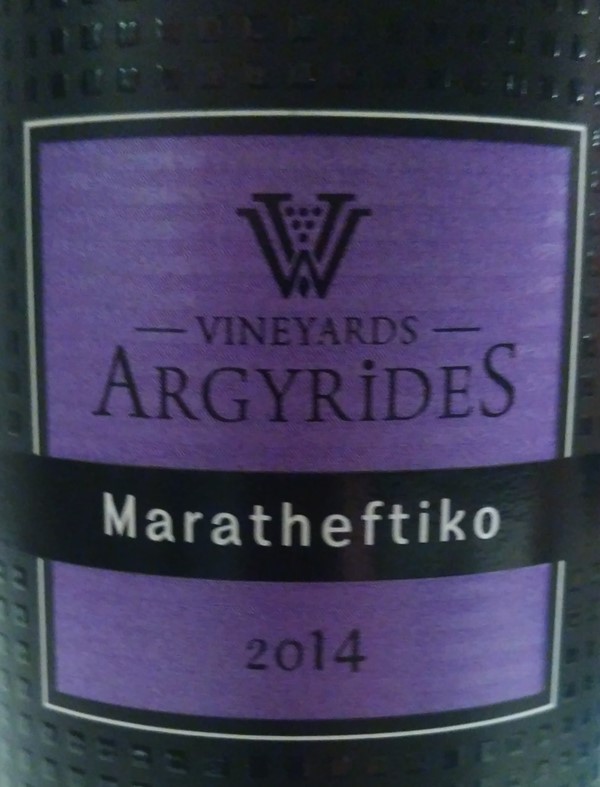 It was a VERY late evening of catching up and doing major damage to the bottle of Woodford Reserve I brought.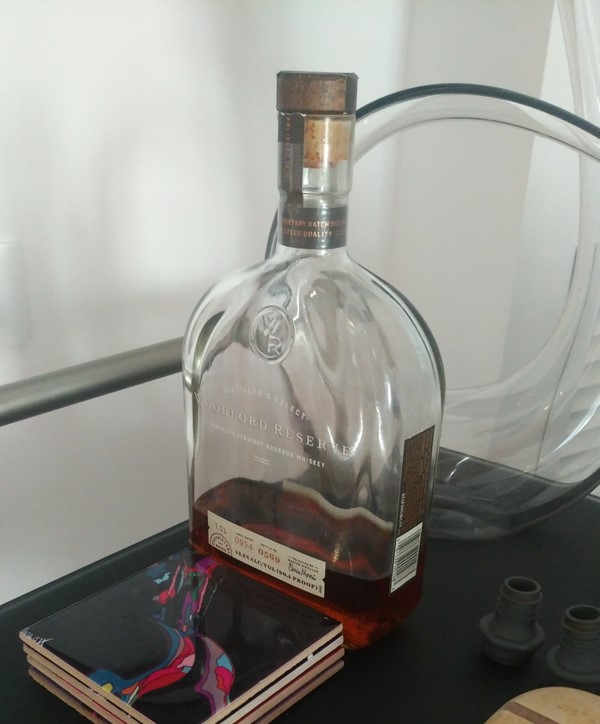 Even a simple breakfast with RayA is a classy affair….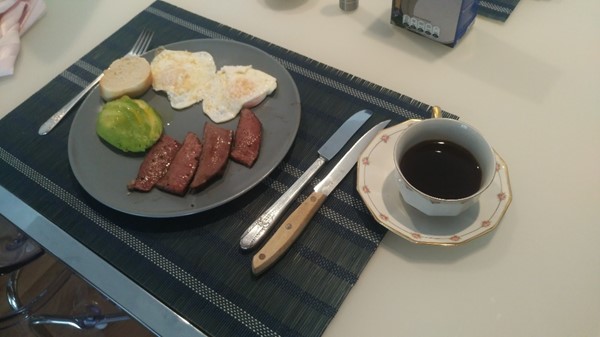 I could get used to this.
The afternoon found us on a walk through the city. Yes, 5 Guys has invaded Barcelona, only a block or two from RayA's flat!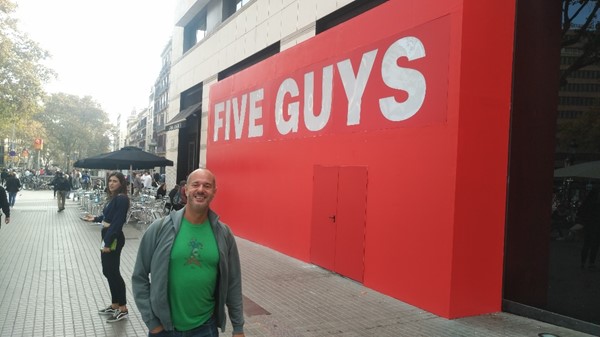 But there is also a centuries old market with any kind of foodstuff you need: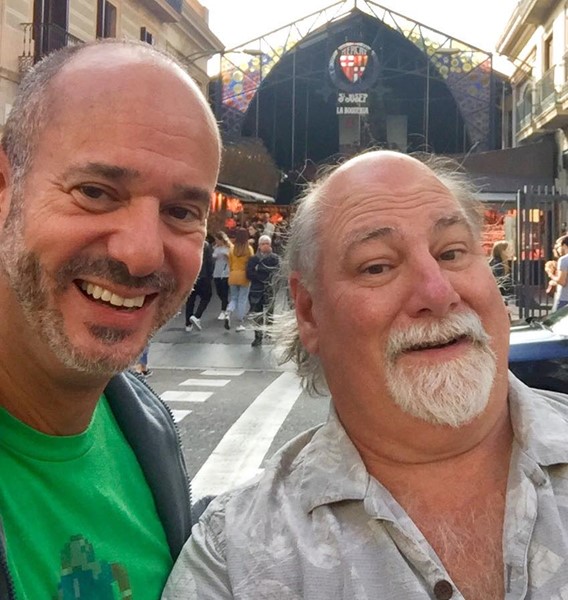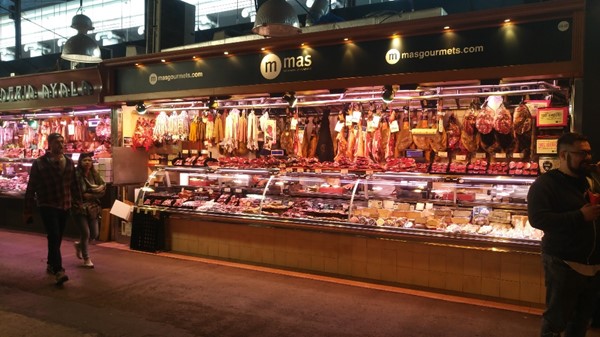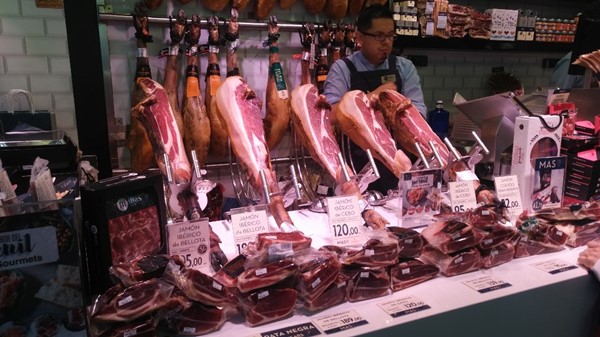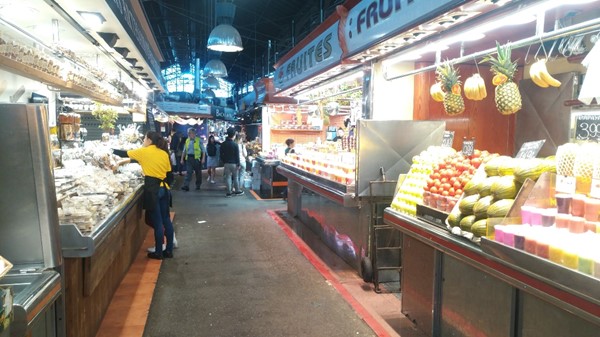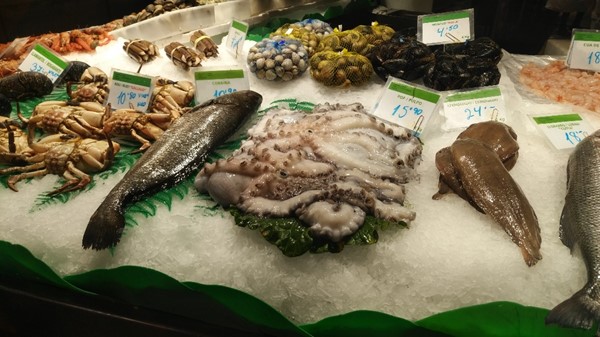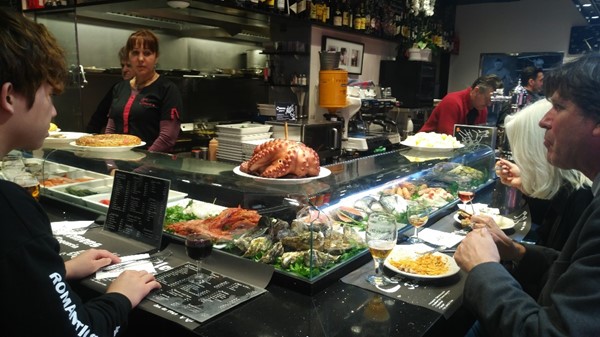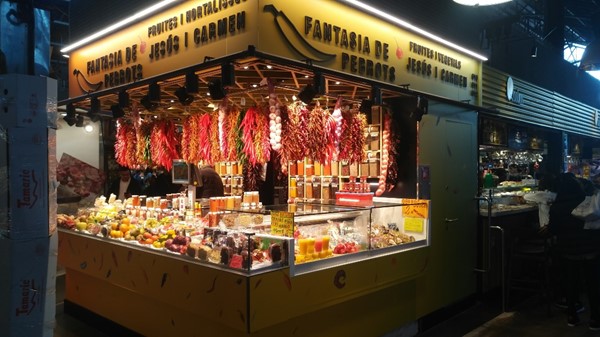 This this was walking distance from MY HOUSE.
The final destination was to help a friend of RayA that owns a bar/restaurant (Gilda by Belgious.):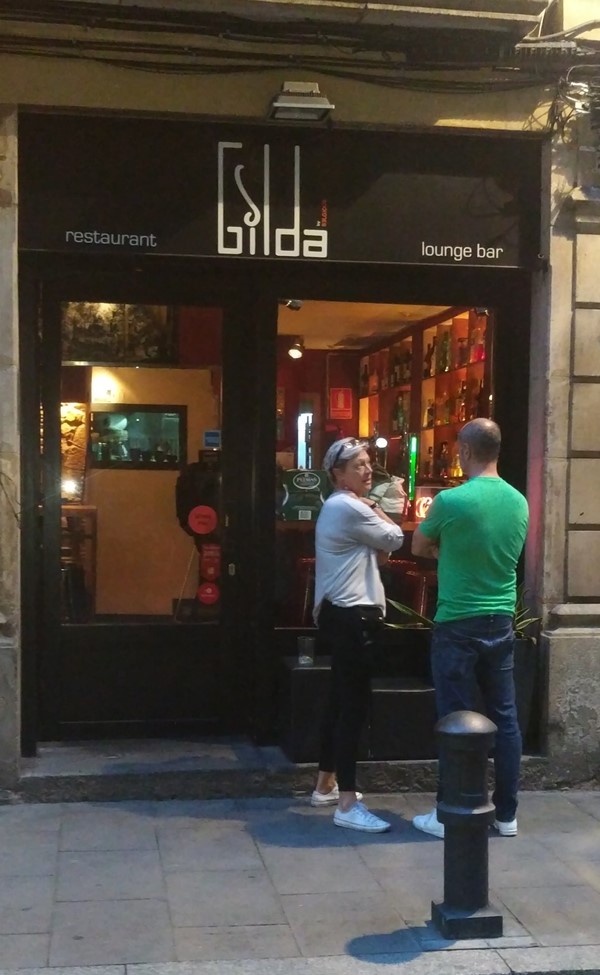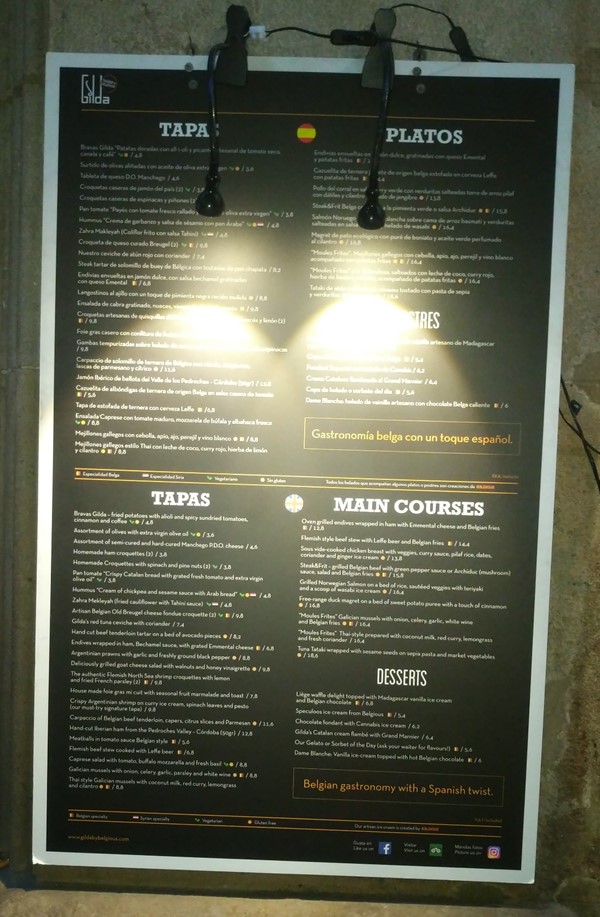 It was time for a deep clean and organization of the bar – brought on by RayA doing a guest stint as bartender a couple of weeks ago: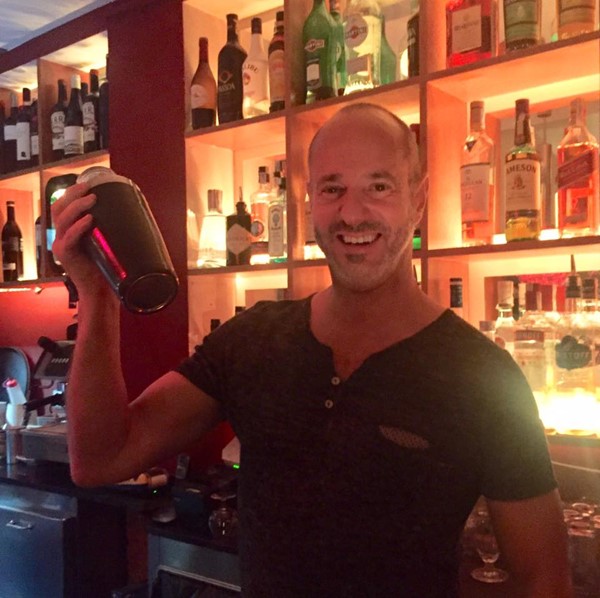 A deep clean and standardizing all the glassware, tossing out a good third of it.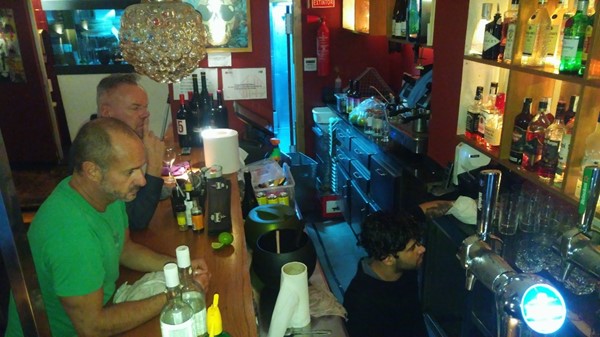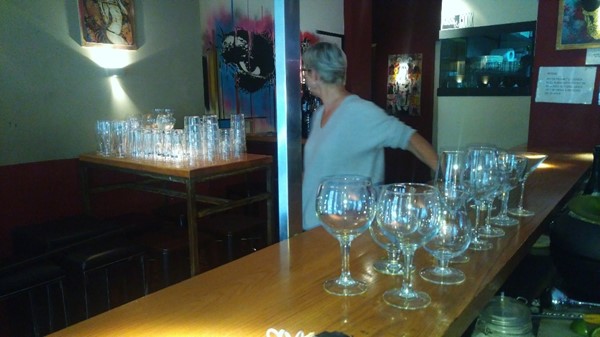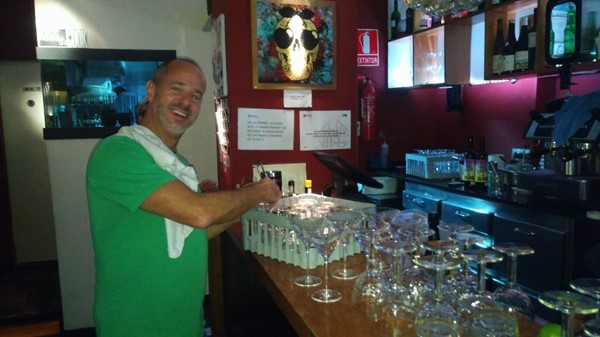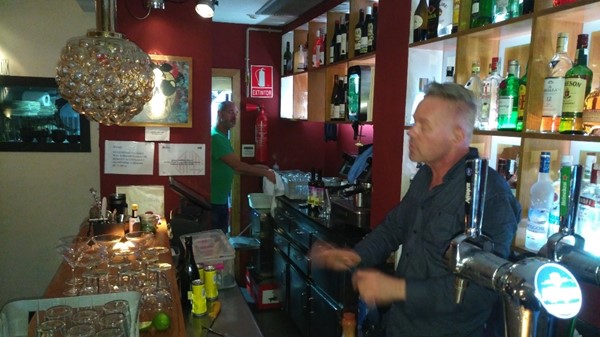 We celebrated with a FINE bottle of Cava when we were done: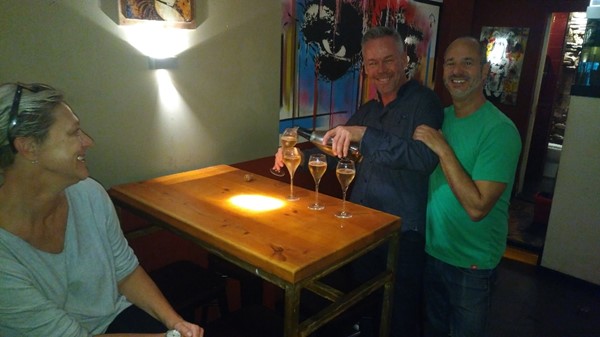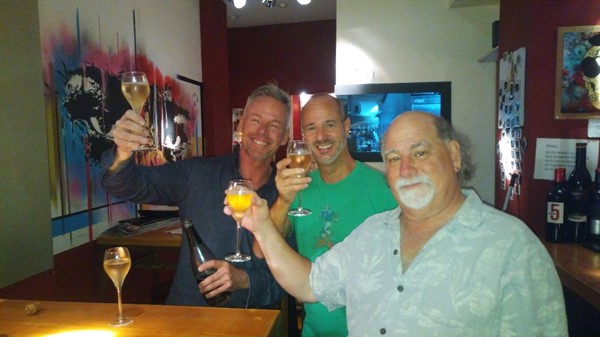 Here are some random tourist shots from our walk to and from: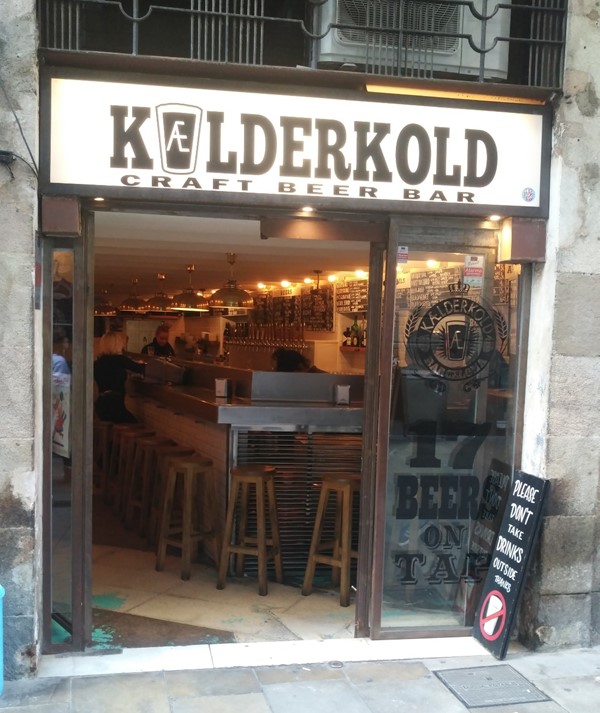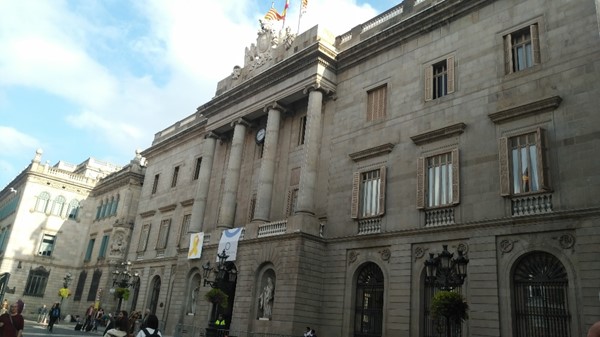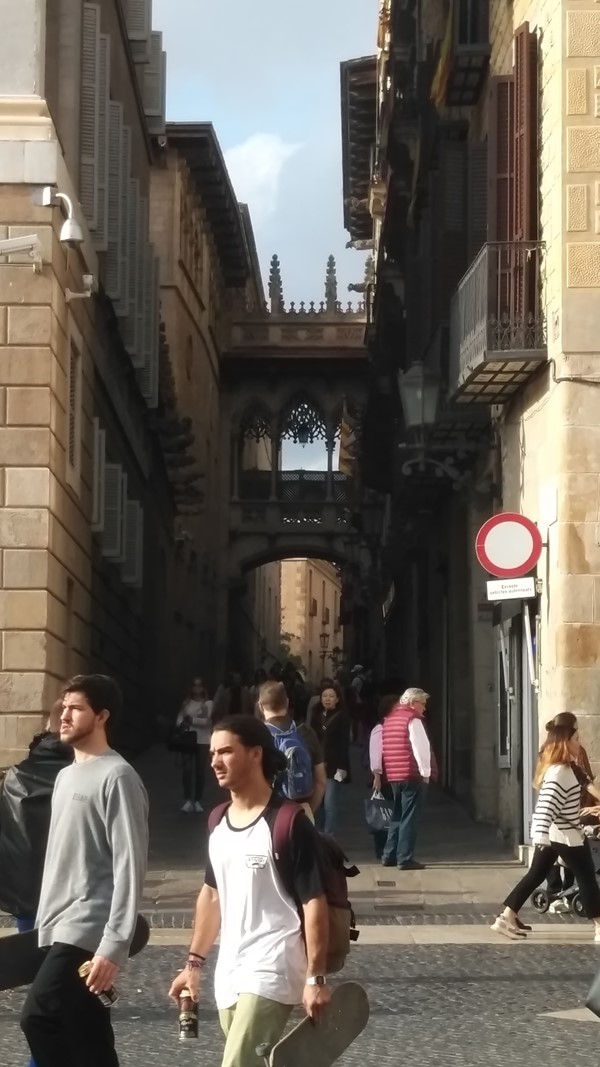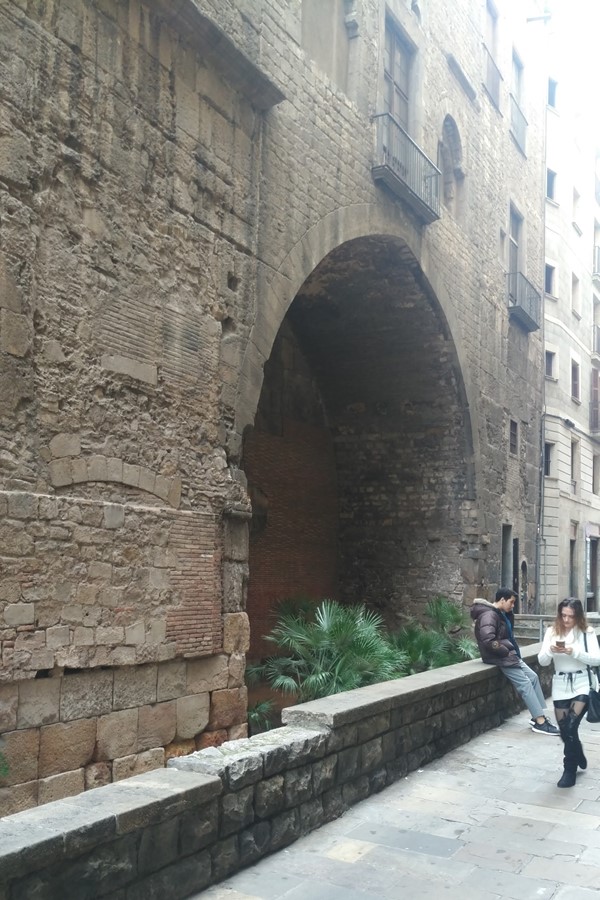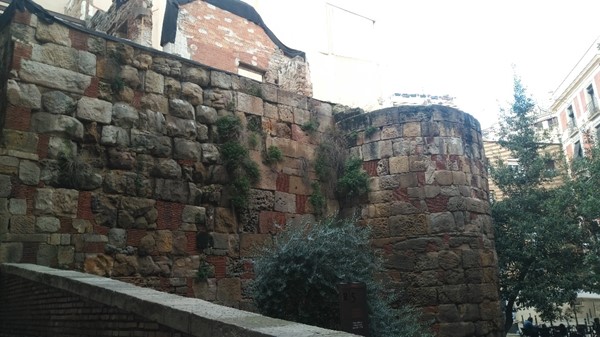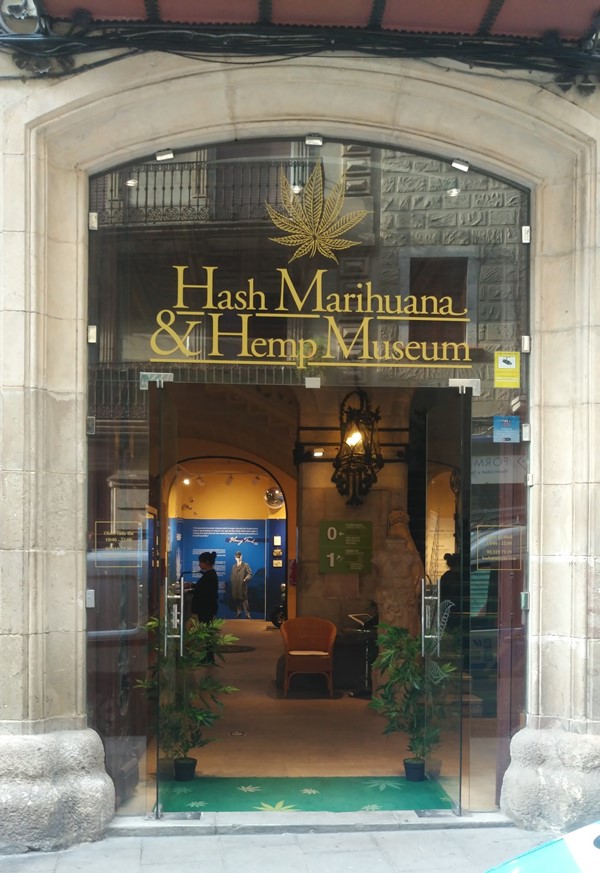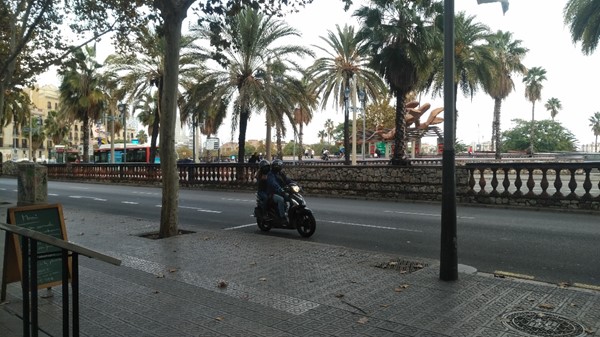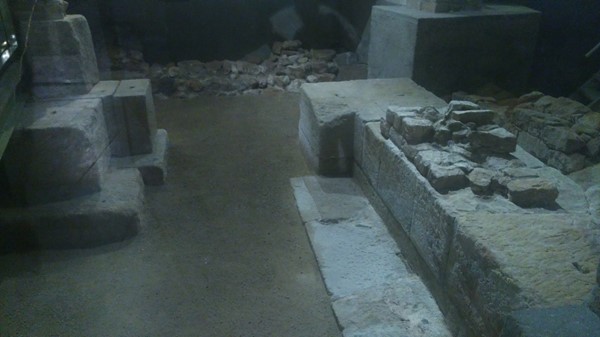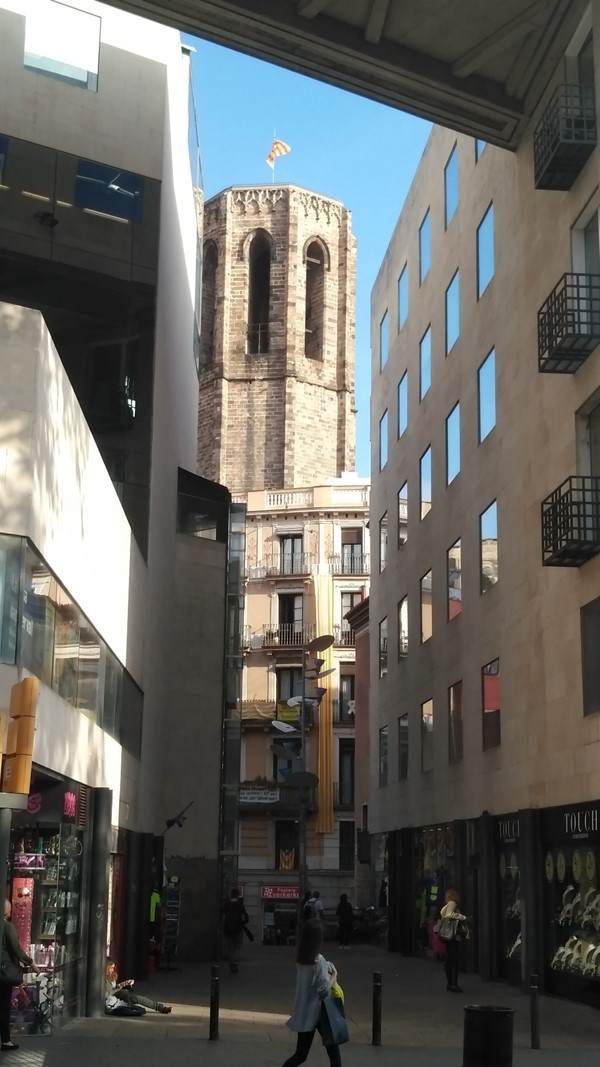 It's times like these that I wished I'd booked more time here.
More sightseeing in the evening, in RayA's vintage Mercedes 230SL ragtop: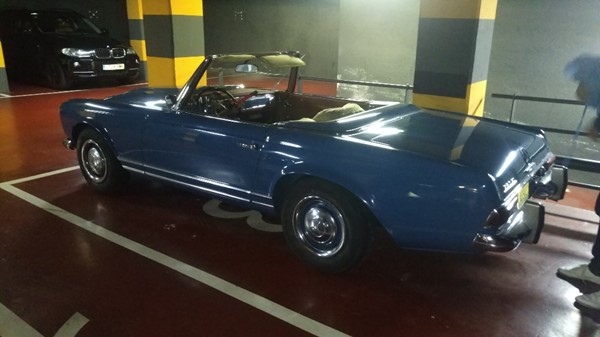 We did a circle around the Gaudi Church (Sagrada Família), still in construction after 120 years, and due to be completed in 2026 – and the finally got their construction permit!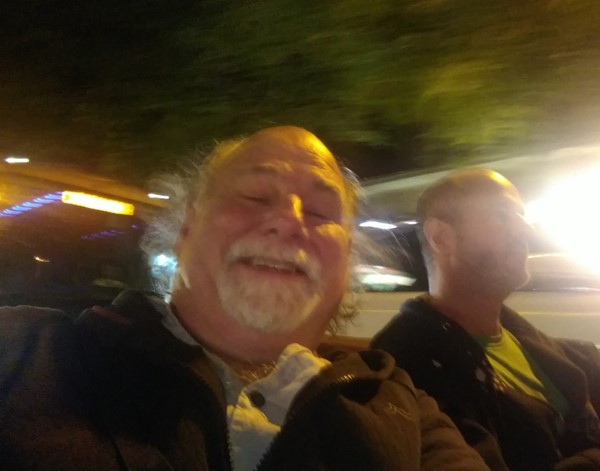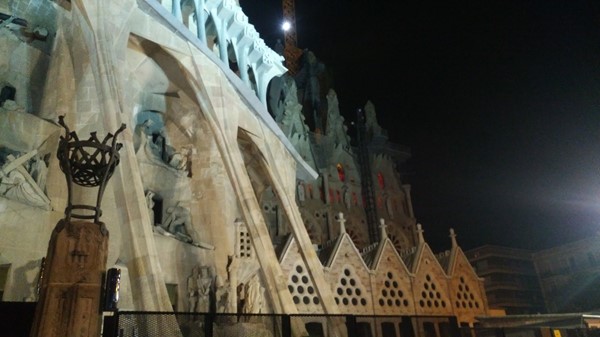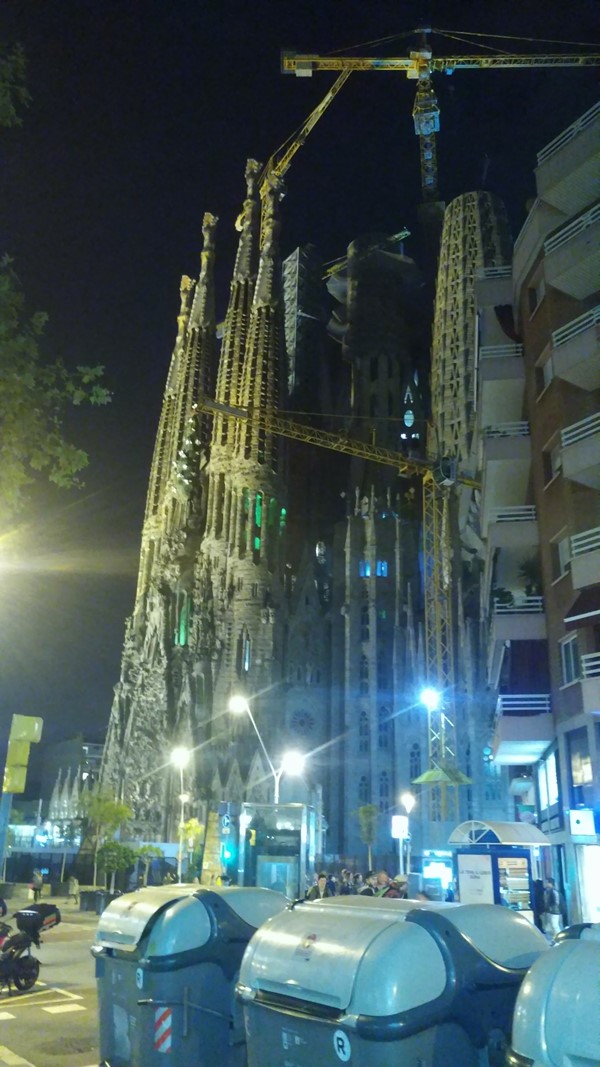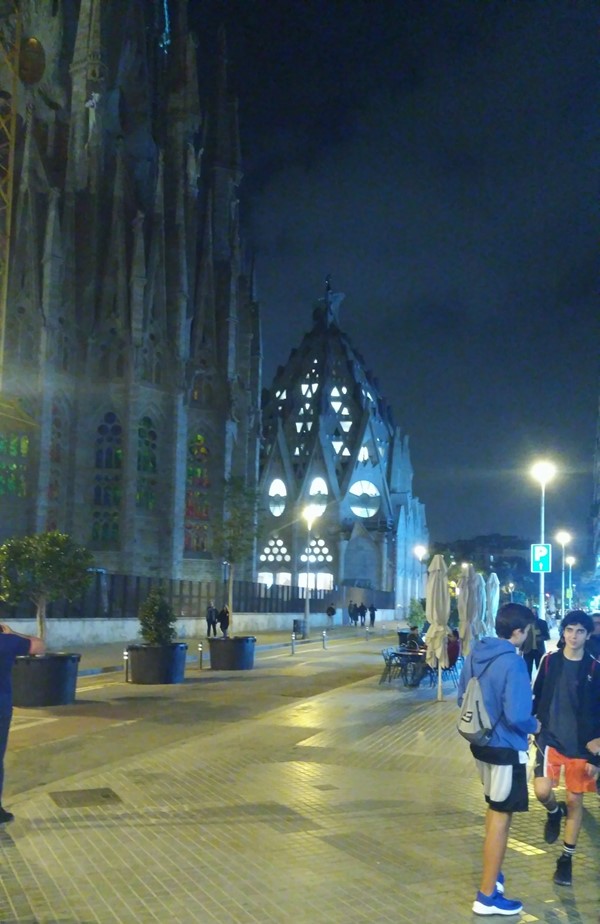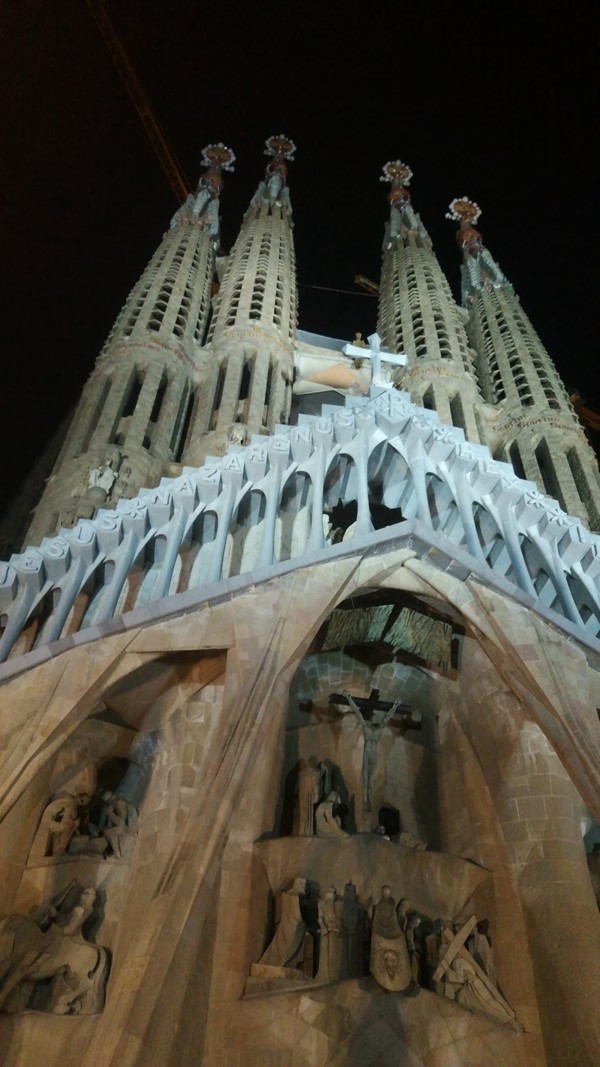 Apparently, it's hard to get a ticket to the interior without reservations months in advance. Maybe next trip.
Hunger called, and off to a tapas place we went.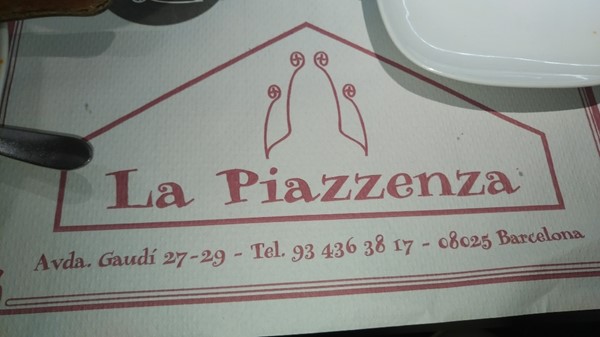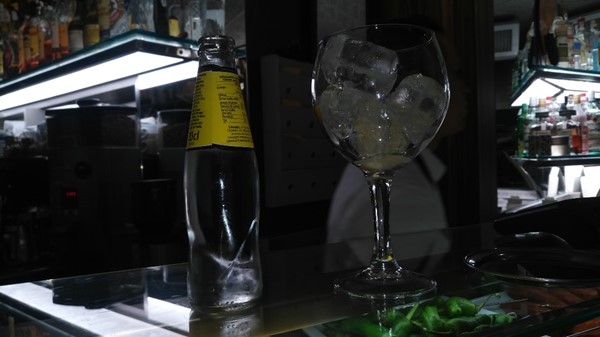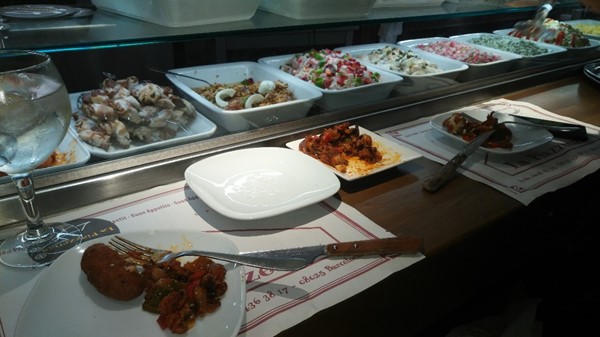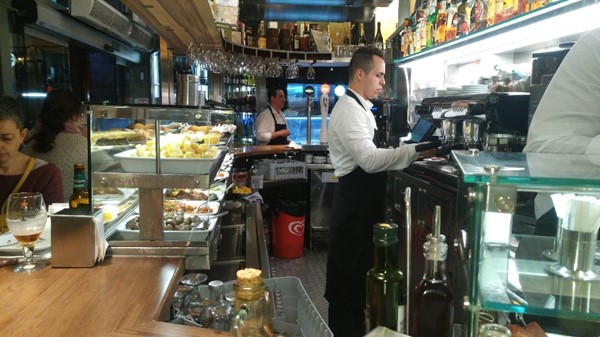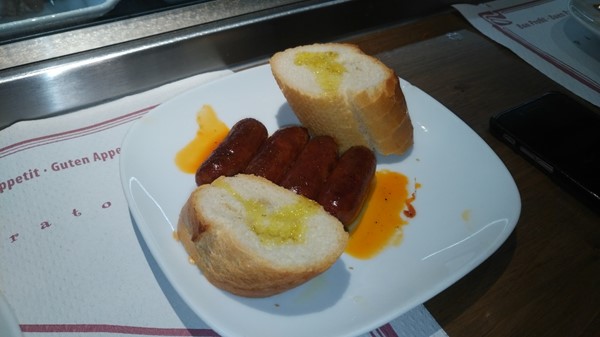 Food was great, Raya commented that it should have been cheaper if it weren't so close to the church.
I close with a final shot of the car….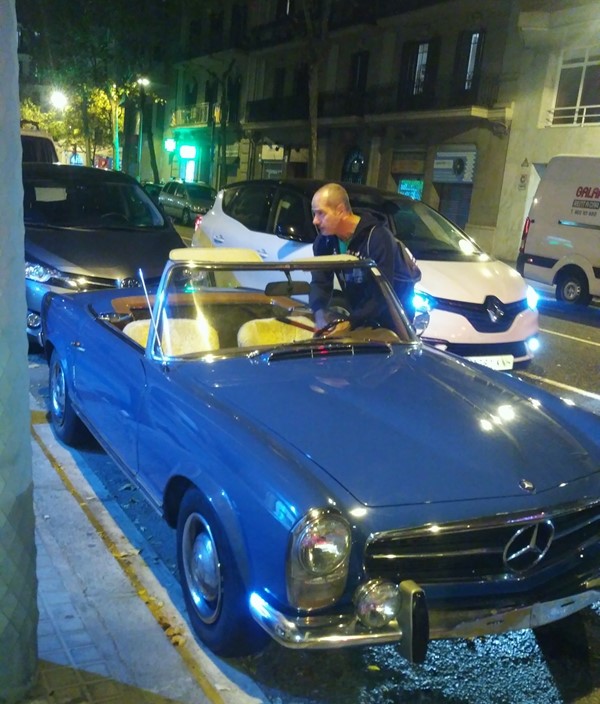 The ride back to his turned exciting when the transmission stopped transmitting power…we limped home in second, only to find once we were in the garage, there was no reverse either. Time to push it into the spot: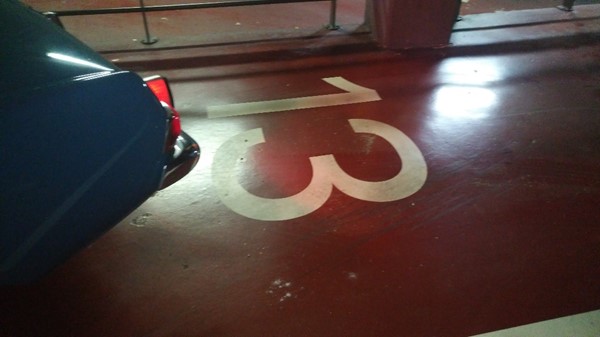 As we were pushing – I noticed large amounts of red fluid on the floor – as in ATF (auto transmission fluid). On the bright side, I didn't see any metallic flecks in it, meaning he just blew a seal (and not a Navy Seal).
My last full day in Barcelona was notably low key – went out for lunch (at 2:30pm) to a new place around the corner that his concierge gave him a coupon for. Desayunos was the name. Still tracking down a link as the restaurant as it seems to have new owners.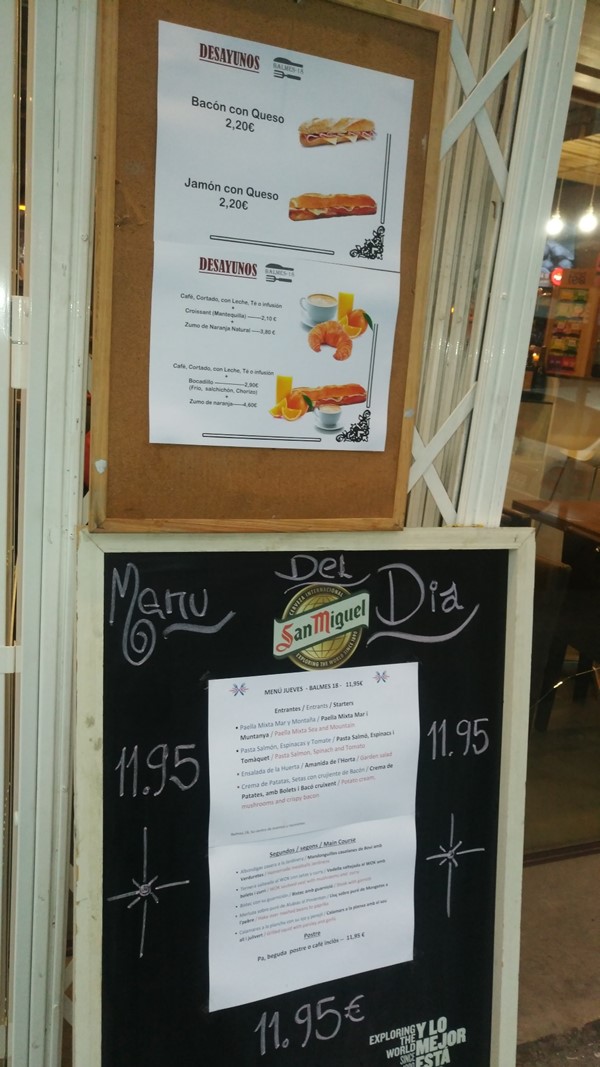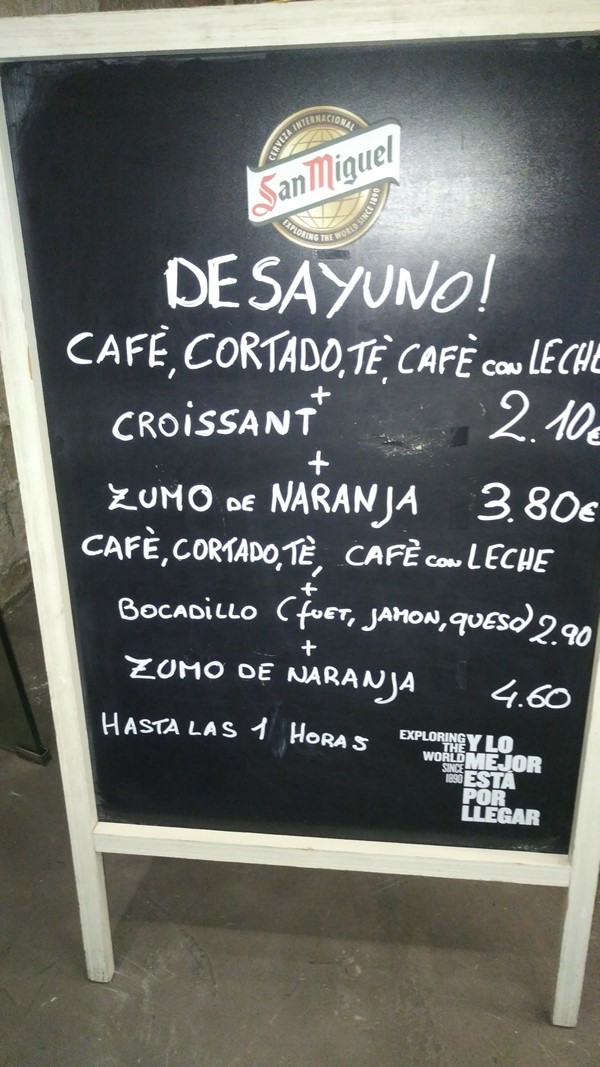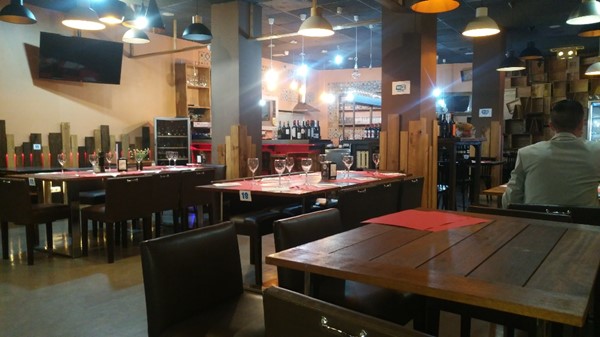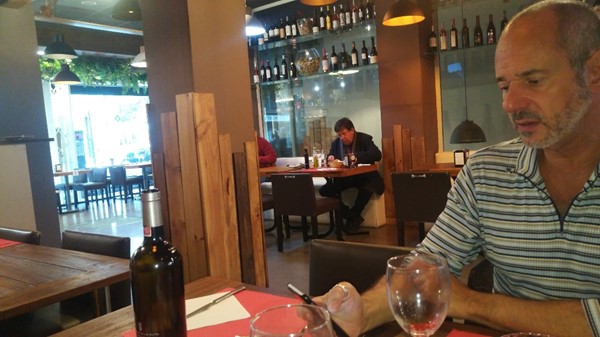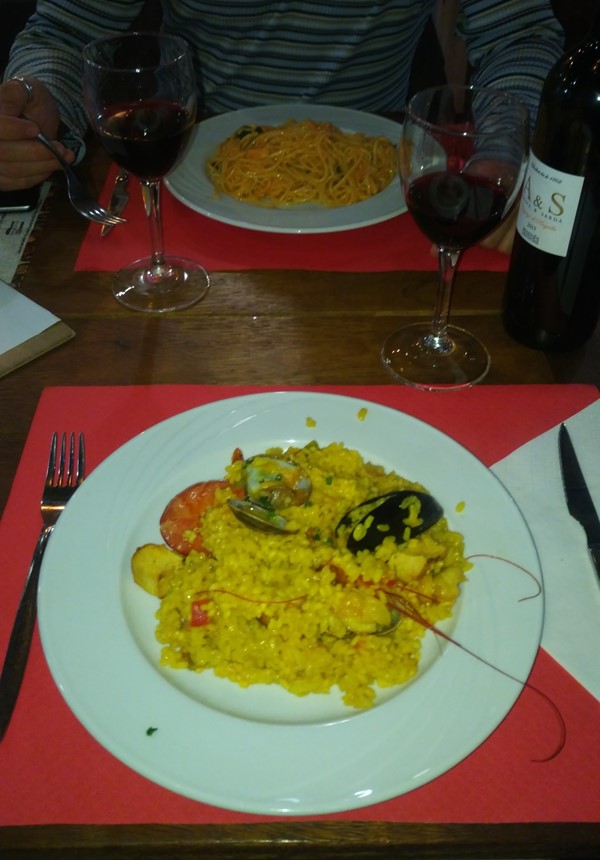 The first bottle of wine (included with the price) was undrinkable, like they'd "married" open bottles of the wine and served it a day later.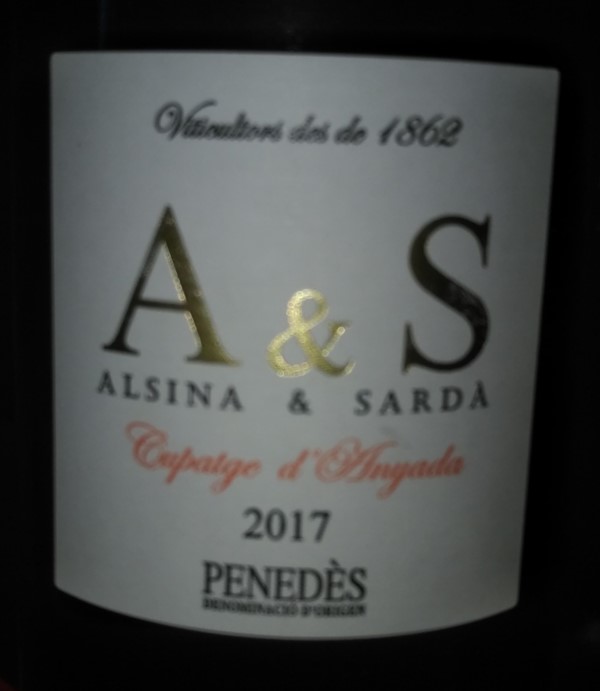 The second bottle was freshly opened, and much nicer.

Guessing that this wasn't what they usually provided, but we happily finished it. Food was good and plentiful, but the service was not. They were out of several items on the menu, couldn't get AMEX (even though they had table tents advertising they took AMEX) to run after it took us forever to get the check.
We stayed for an additional round of cocktails when we noticed this outside: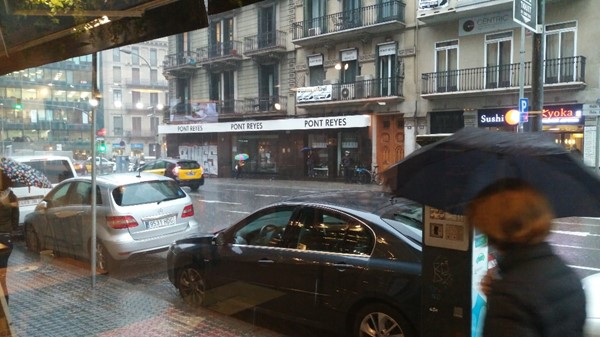 It was DUMPING rain outside. Even though we were just around the corner from his flat…drinking sounded like a drier idea.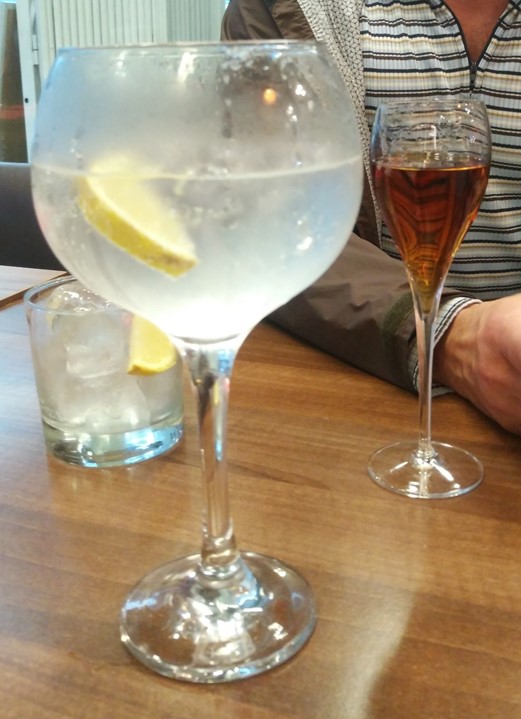 RayA had rum (below), I had a gin and tonic, which the Spaniards serve in a balloon glass.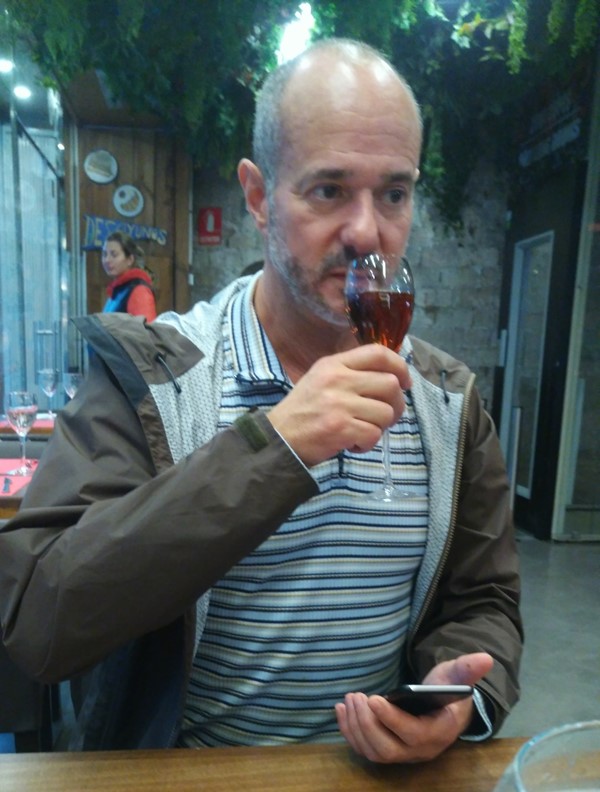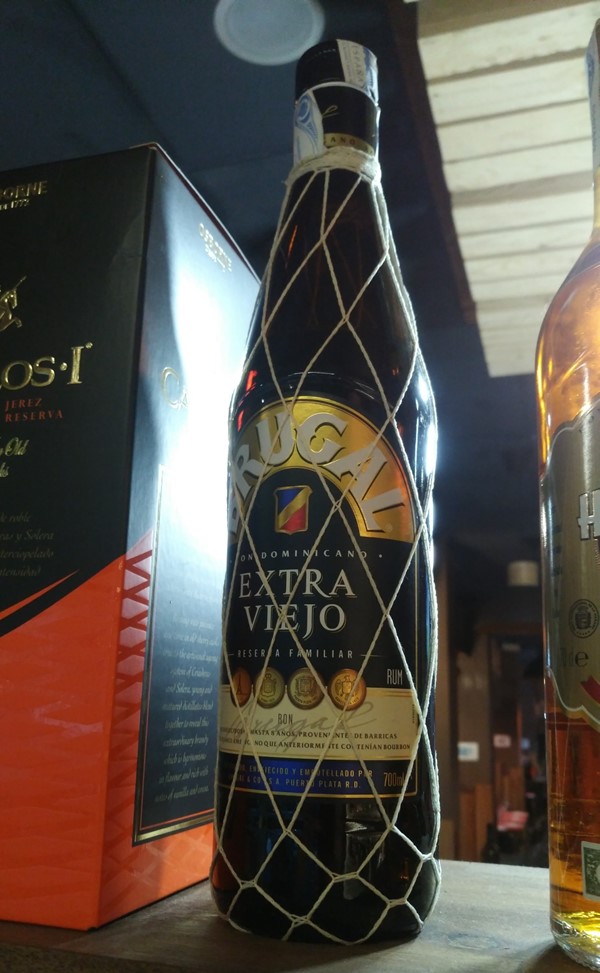 We headed back to the house, where we both took a little siesta…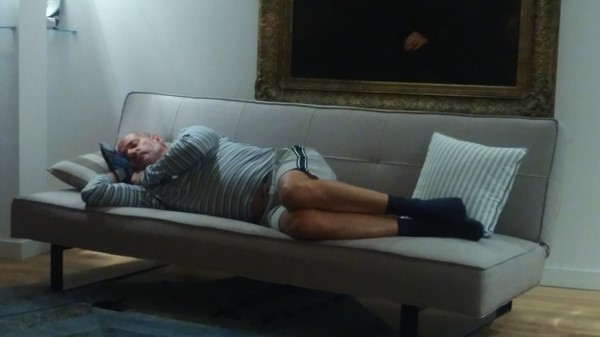 It was a quiet evening at home, which was good, because I needed to pack and get out of the house at 5am. Oi.
Think I'll be back now that I know TWO friends who at least live in the city part time.
[? ? ?]
For more blog posts, CLICK HERE.