Yet another night with only a couple of hours of sleep before leaving to the airport. Good thing my body clock is broken…and that there is a lounge in the Barcelona airport that I have access to: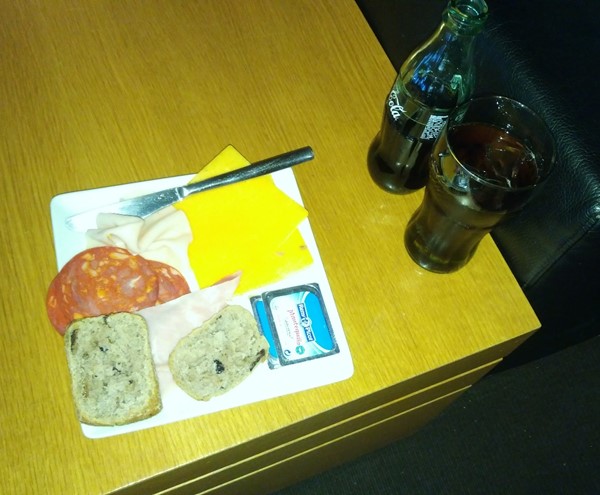 Must have been tired since I didn't even take a picture of the place!
The ugly truth about "Business Class" intra-Europe just means that the seat next to you will be open – no extra legroom, MAYBE a better meal.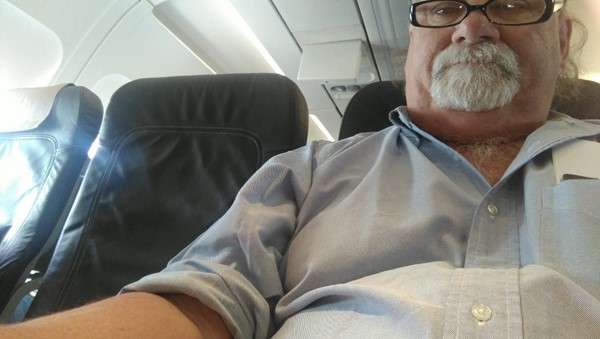 It was a short hop, but not much time in the lounge in Zurich.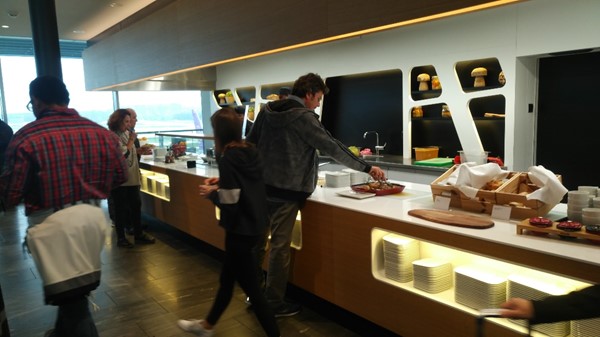 Just enough time to grab a cocktail, slam it down, and head to the gate, which is too bad since they were doing made-to-order small plates. Sigh.
Next leg is Zurich to Los Angeles, a nice long flight, in what turned out to be, not as nice a pod as Air Canada Business Class. Yes, it's a lay flat bed, it's just cramped.
But there was champagne before takeoff: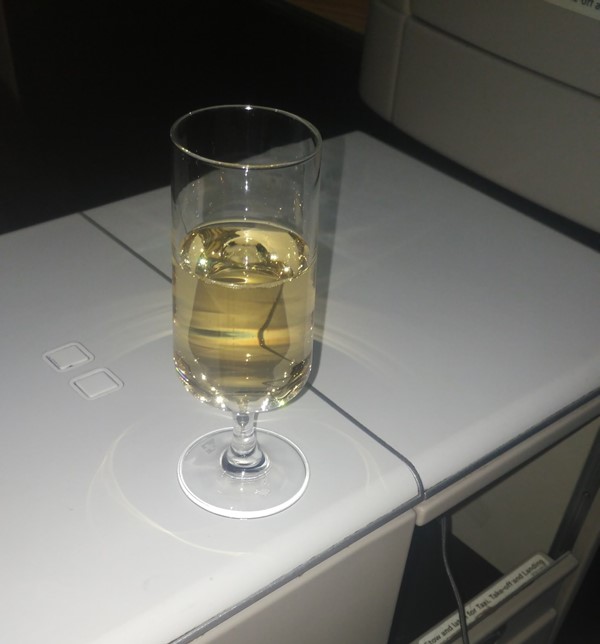 And soon enough, booze and food started appearing….the starter: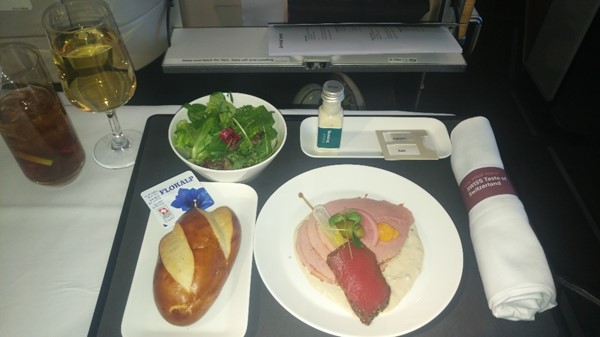 The main (I went for the Pike):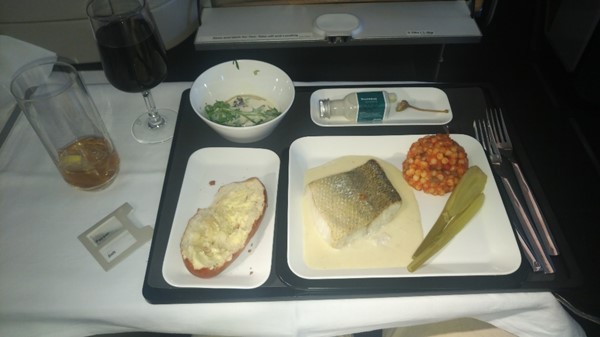 Cheese course: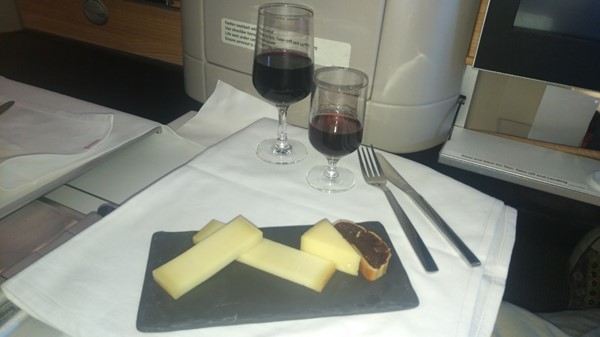 Dessert: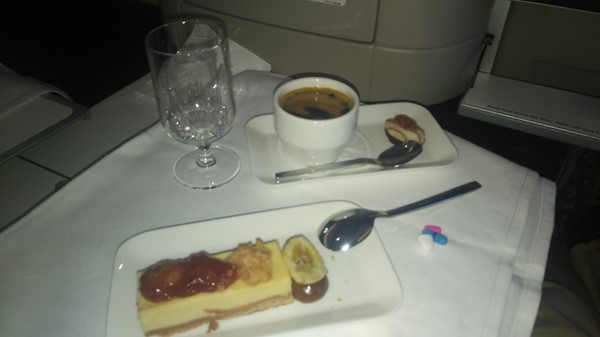 Watched a couple of movies:
…before settling in for a couple of hours of sleep before getting rousted for lunch, which I got the pasta dish, even though I'd requested the other, but seeing the other, I was glad I got the wrong meal!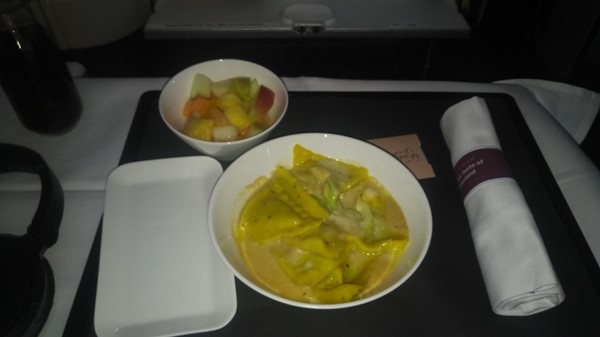 Coming into LAX International, on a Star Alliance Partner, and leaving on Alaska, there is going to be a terminal change – fortunately, I allowed plenty of time to pick up my bag and drag it half way across the airport to end up in the Alaska Lounge chilling my heels for a couple of hours/drinks/bowls of soup/salad.
Final flight meal of the day was in First on the LAX-SEA leg: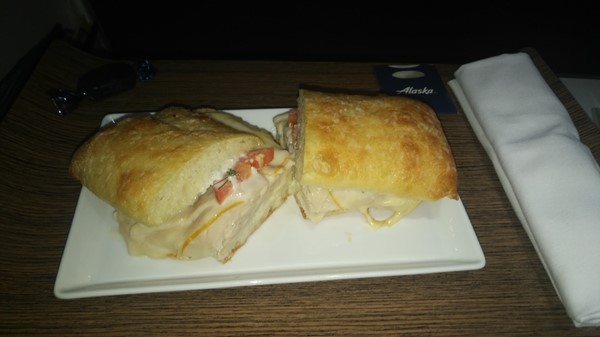 Warm turkey and gouda with tomatoes – these are DAMN TASTY, but I was pretty full from the lounge, so I ate half, and wrapped the other half up for tomorrow, and they gave me another whole one because they had extras. That was my work snacks for Saturday and Sunday at work.
Home before midnight, into the shop to open at 11am.
[227.4]