Final trip of the year, if you'd like to see where I've been in 2018, here is a link: CLICK HERE.
This is a driving trip – which starts with a long drive through the driving rain to get to Vancouver and the moderately OK Rosedale at Rosemont Suites, which are part of the WorldMark system until the end of the year. With the cost of parking, the limited kitchens, not sorry to see these units go away. Hence, no pictures of the place. Just pictures of food and friends.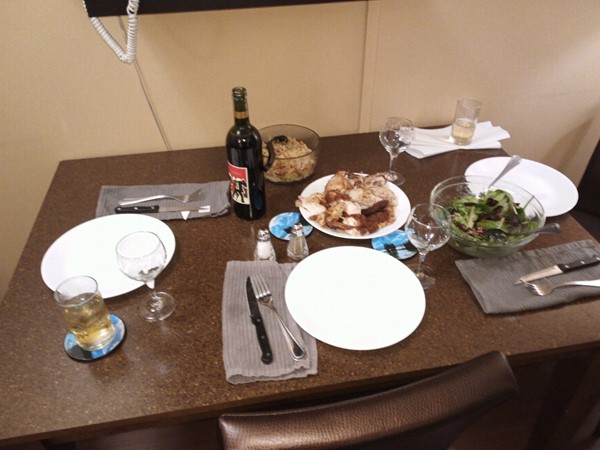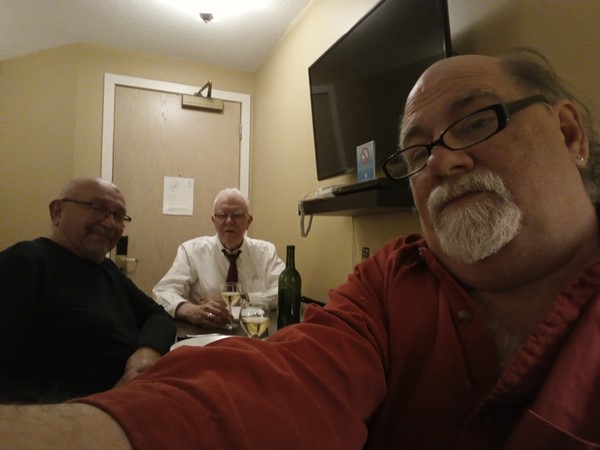 We had our mutual friend Solus+ over for a chicken, pilaf, and salad dinner.
We were just in Vancouver for an evening, the main goal being beautiful Blaine, staying on Birch Bay, so Rache can do his Nexus interview. The wait in Blaine is a couple of weeks. The wait at the Seattle office at Boeing Field is at least three months out.
Another downside of Rosedale on Robson is the 10am check-out time, which is standard for Wyndham and Vacation International units. Bloody early by my standards.
On the upside, Rache nibbled on biscotti with his coffee, and I waited for an early lunch at Ominitsky Kosher Deli. Kosher Rueben for me: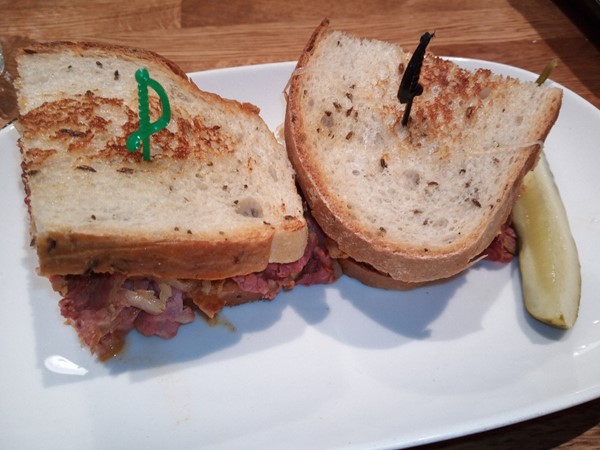 Smoked Tongue for Rache, who doesn't love a hot tongue?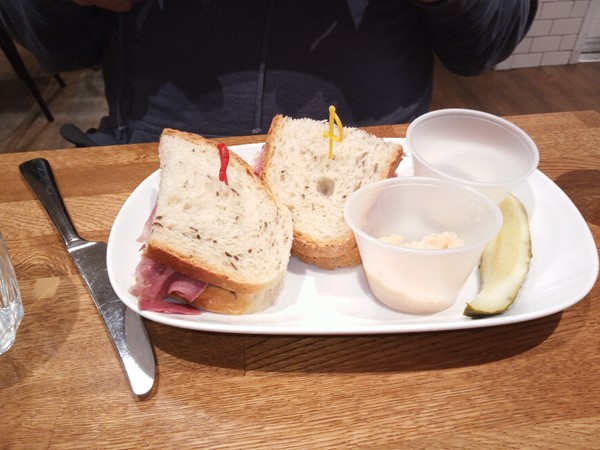 They are also a deli and small market – which a huge selection of cold-case pickles: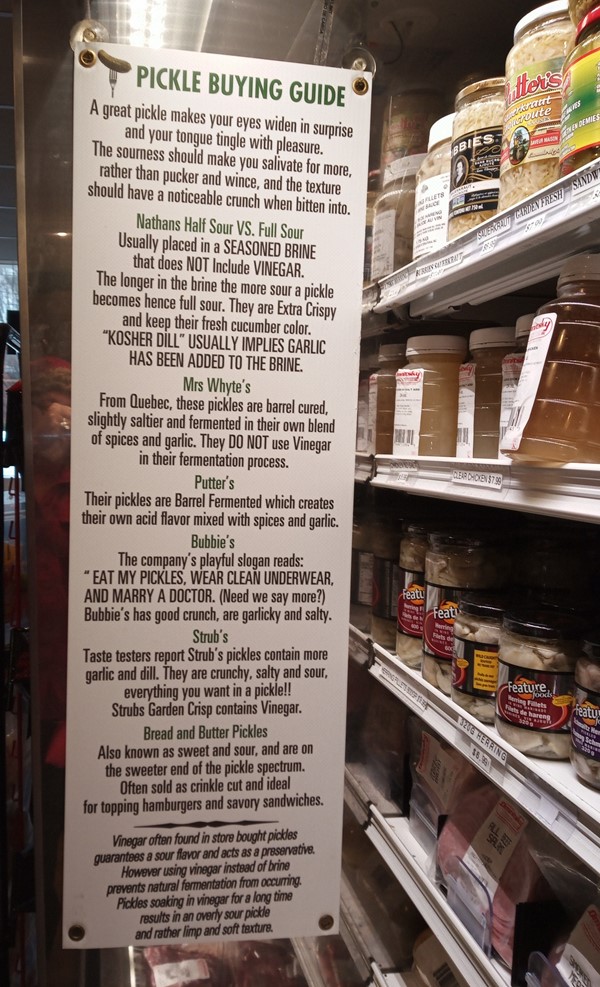 Plus, a guide to your wiener: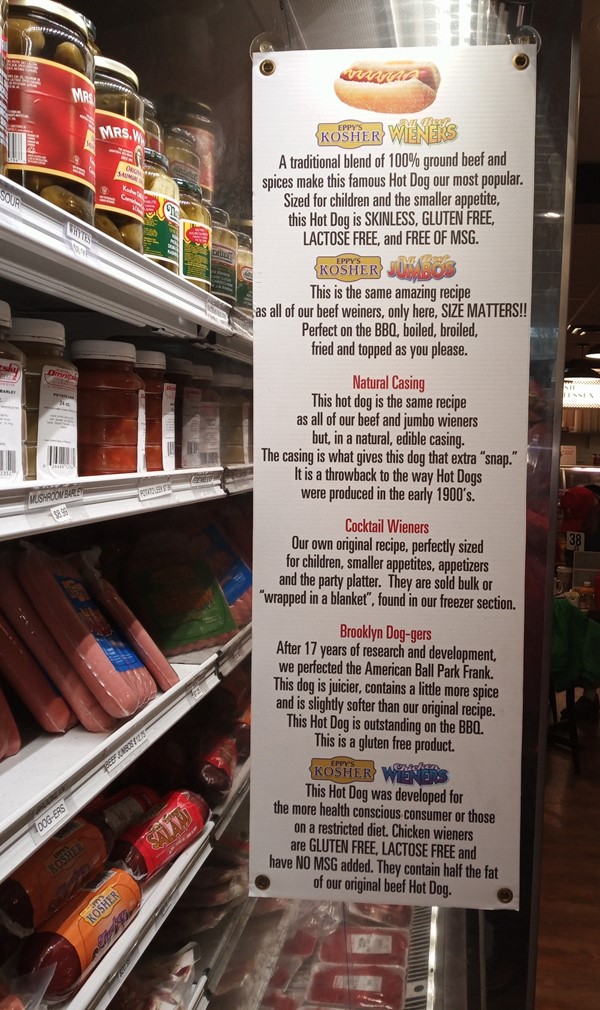 Not too much of a delay at the border – and it will be even smaller next time now that Rache has his Nexus card!
Got settled into our lovely 2-bedroom Handicapped unit at the WorldMark Blaine, which is right next door to the WorldMark Birch Bay – but a more intimate place with nicer furniture. Again, no pictures, just food.
Our first (of two nights) was steaks and asparagus off the grill (sadly on the roof deck than on our deck, unlike next door), and scratch made Hollandaise, complete with my sister's handpicked and dried hot peppers which we whirred up in the blender: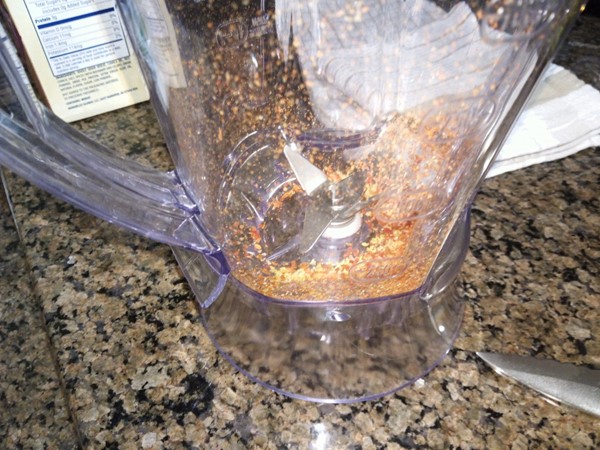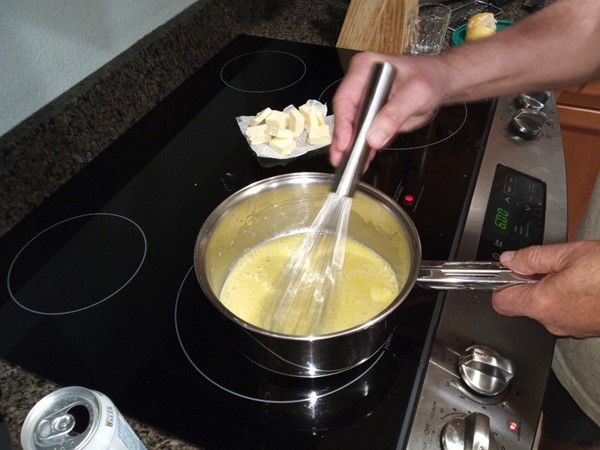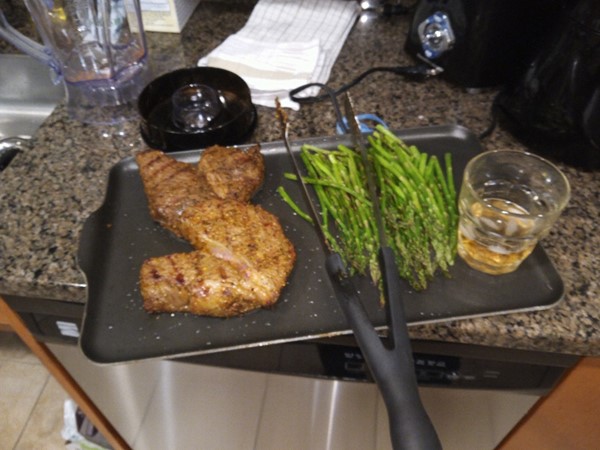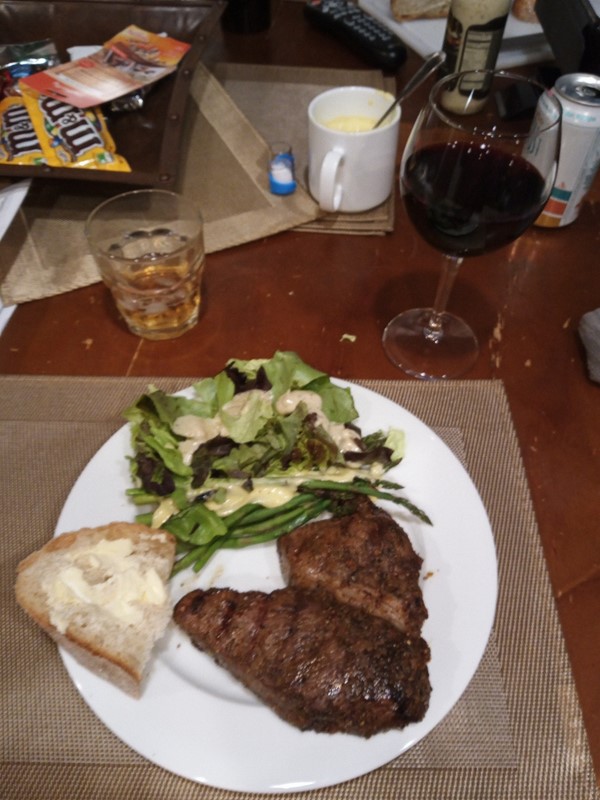 And I found this Chilean Malbec in honor of our trip to Santiago, Chile, next month: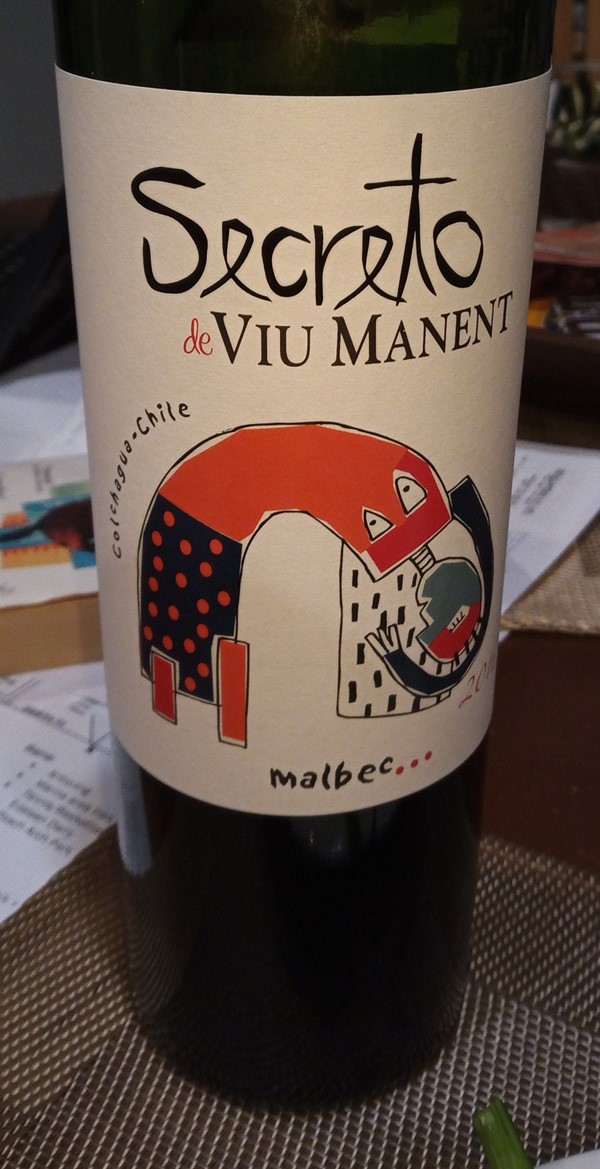 While I didn't get pictures of our unit, I did take some shots of the VERY underused lounge…complete with "Elf on a Shelf" or, in this case, at a table: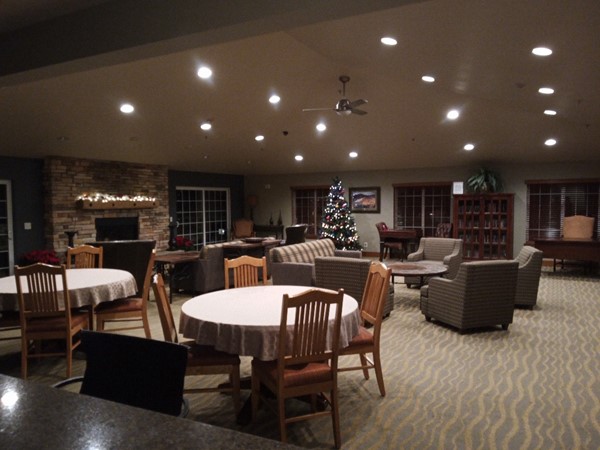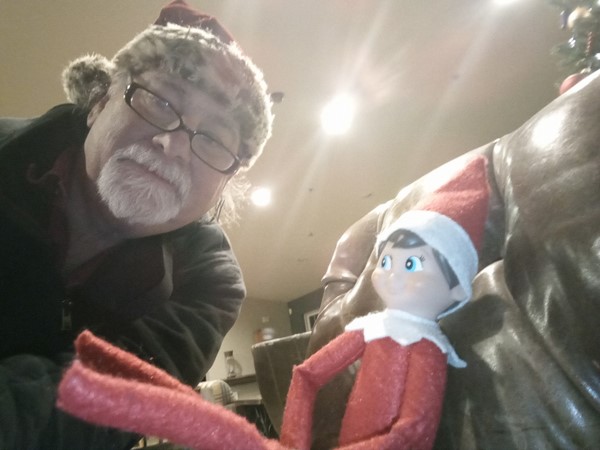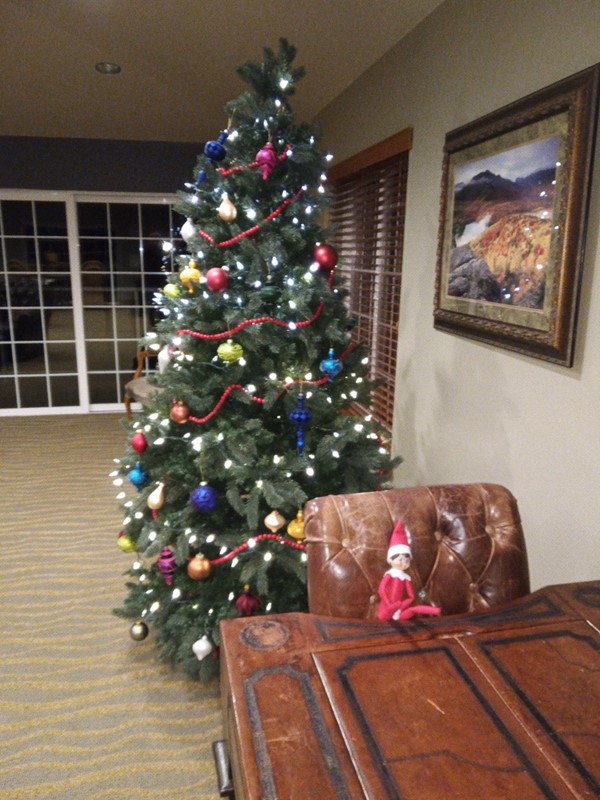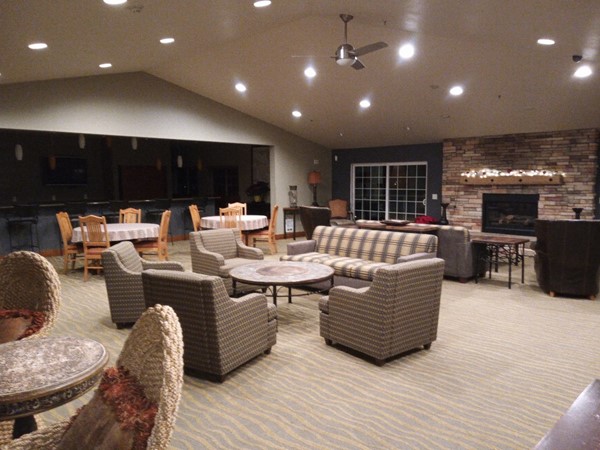 Even our morning breakfast was lovely, with the leftover steak and asparagus: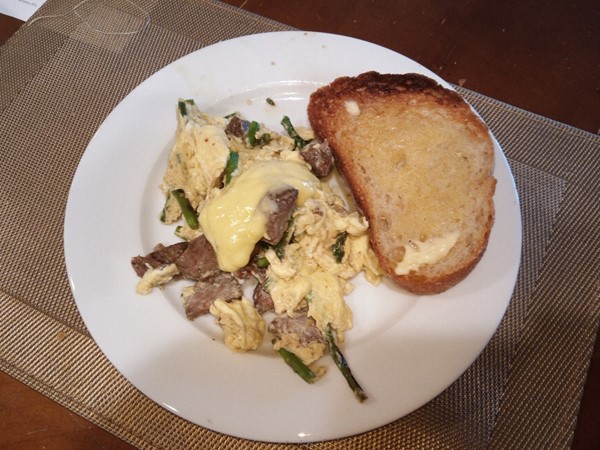 Our final dinner of the trip was bratwursts off the grill and Rache's mac and cheese: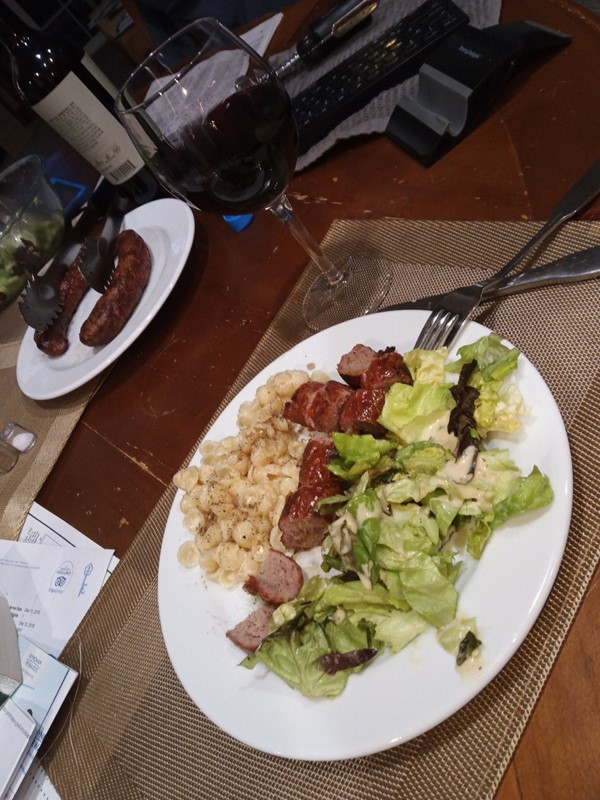 The final trip of 2018 – and 2019 is filling up at an amazing pace (CLICK HERE for what's on the books for next year).
[226.2]
For more blog posts, CLICK HERE.