It used to be easy to get to Santa Fe…flight left in the morning, got into ABQ in the afternoon, plenty of time to drive/train to Santa Fe. Not anymore. A couple of months before my trip Alaska sent me a note saying that my flight that was supposed to get in at 1PM would, instead, be getting in at 10PM, and leaving on the return, butt early, in the morning.
Doesn't work when you are an hour and a half from your final destination by the time you pick up your luggage.
Hello Portland along the way…
Started the trip with the usual trip to the Alaska Lounge…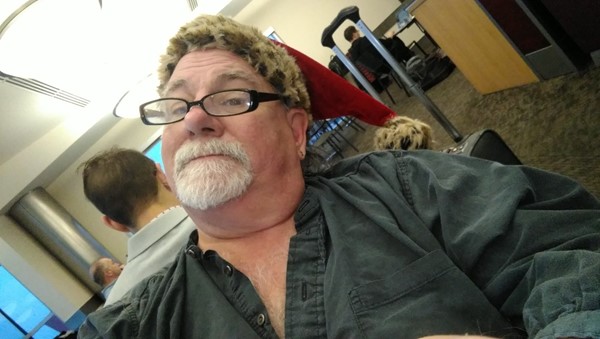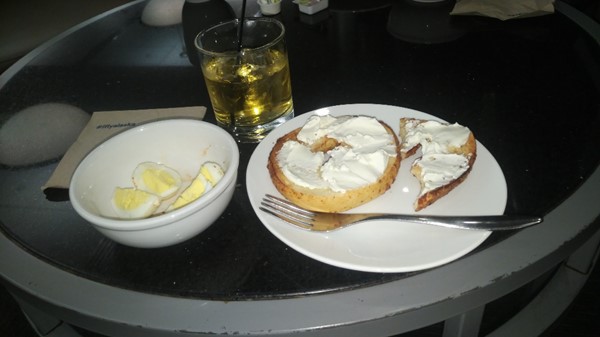 With a stop at Florette to hug Shua. It's rare that his work schedule and my flight schedules align.
Bulkhead aisle to PDX…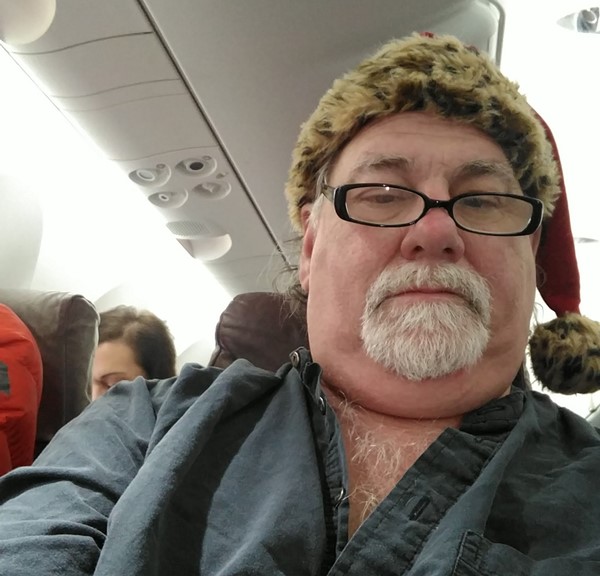 Upgraded to First on the E175 flight from PDX to ABQ, which is 2-1 seating, with me in the 1: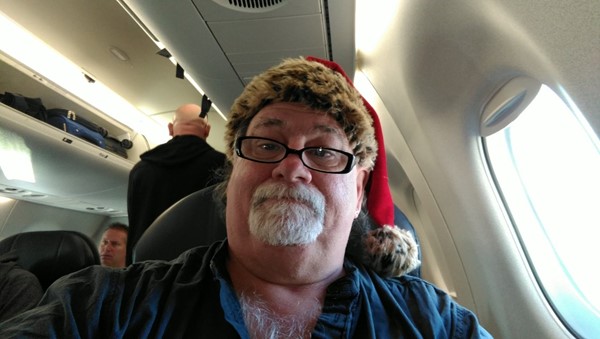 So, aisle and window and the same time – and LOOK at the view!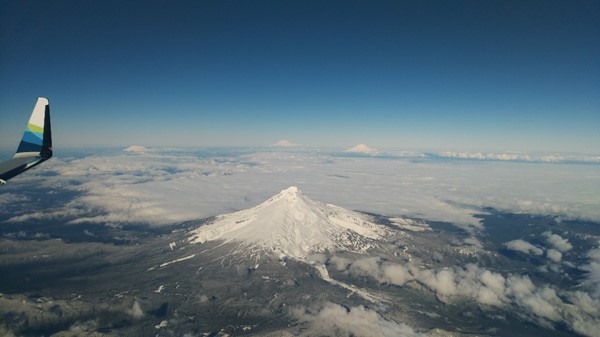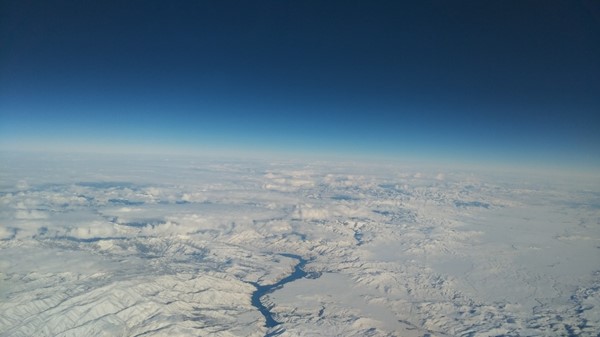 This is why I call the Pacific Northwest home. And then, lunch was served.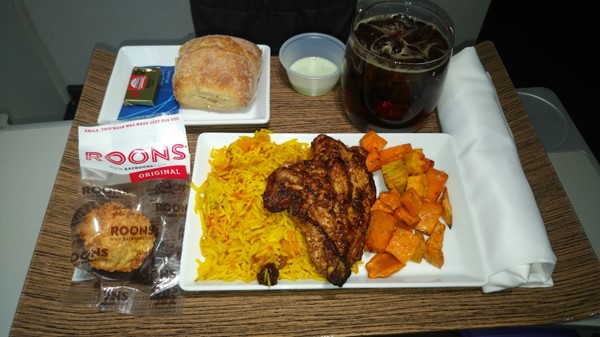 On time into Albuquerque, off to the Rental Car Center, into the rental car, and headed north to Santa Fe, and checked into the WorldMark Santa Fe…Studio Handicapped Unit: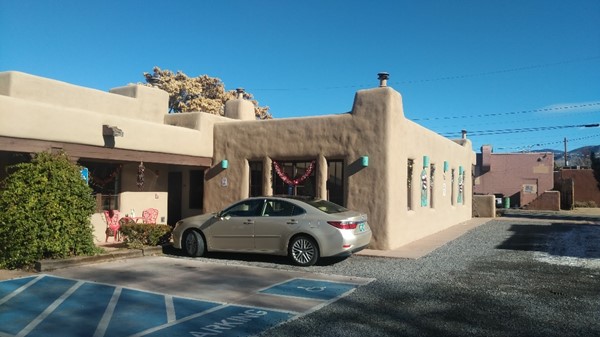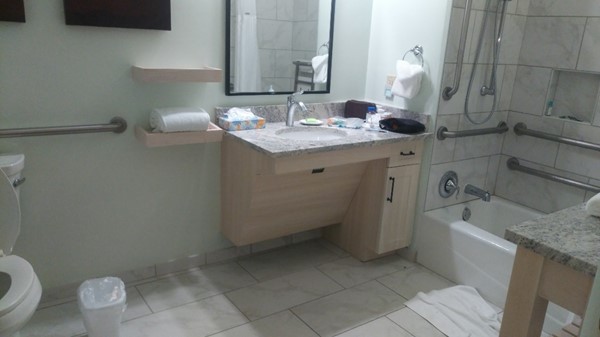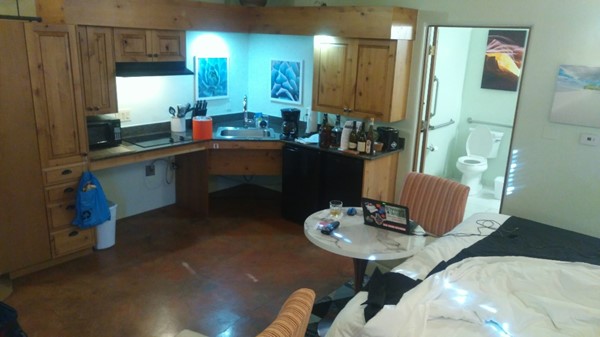 Because of getting in at 4PM, and not to Santa Fe until after 6PM, no hanging with the relatives, just grabbing food from across the street (Chopstix):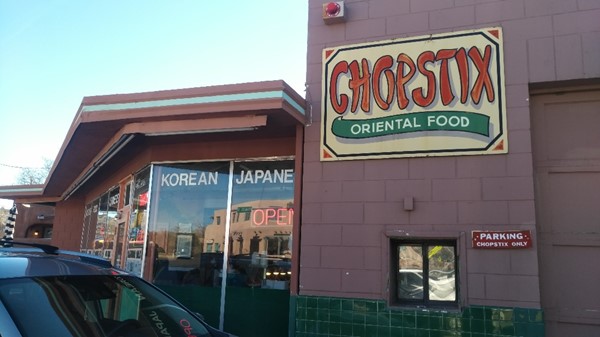 Popular, cheap, OK quality… perfect for taking back to the room, and she threw in a couple of wontons since I wasn't willing to wait 20 minutes for the Bulgogi.
Lunch the next day (who is up for breakfast!) was at one of my favorites, a block away from the condo. Bumble Bee's for Lamb Tacos. Love their drive through sign: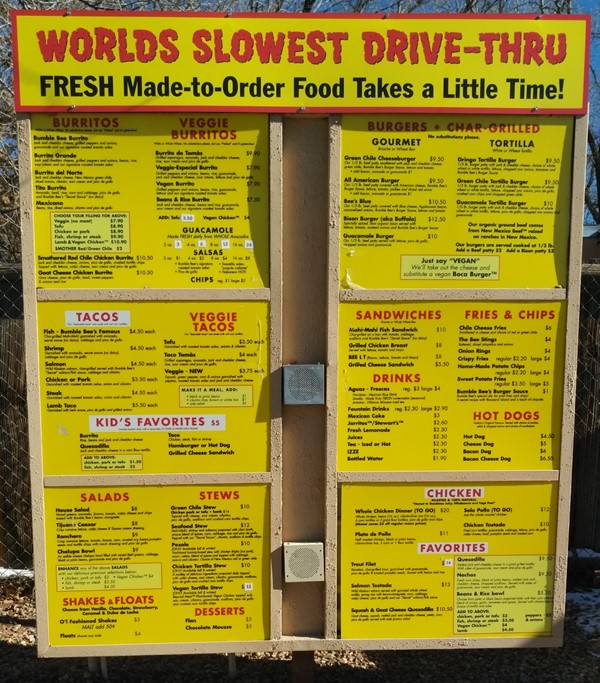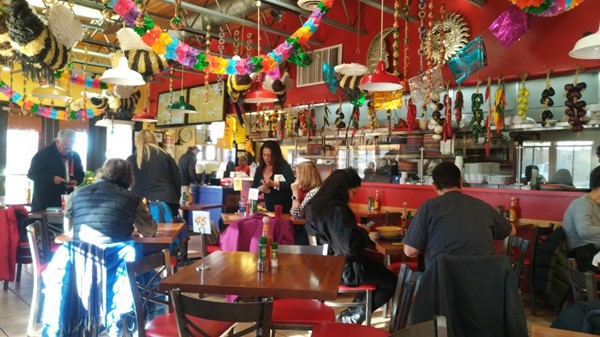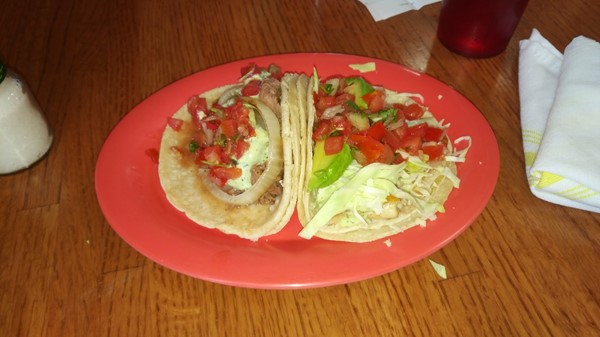 Dinner with my sis-in-law (might as well be sister at this point), and her husband, Uncle to Jameson and Julian, at Atrisco for their Chile Relleno.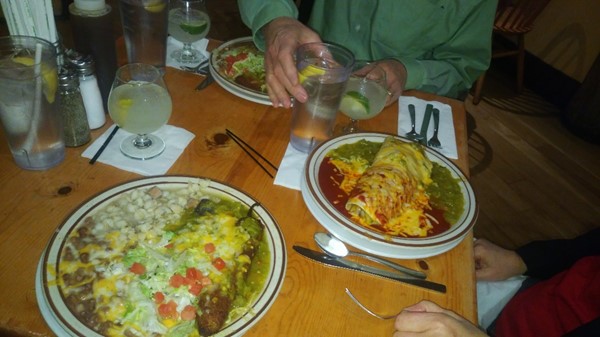 Yes, this trip is about food – it is Santa Fe, after all!
Lunch at LottaBurger…a tradition with both The Colonels and I should mention that I was supposed to see The Colonels on this trip, but management messed up their 3-week reservation at their condo and turned it into a 2-week stay, so they headed back to Kentucky. I also missed them in New Orleans due to weather…I'll see them in January in West Yellowstone.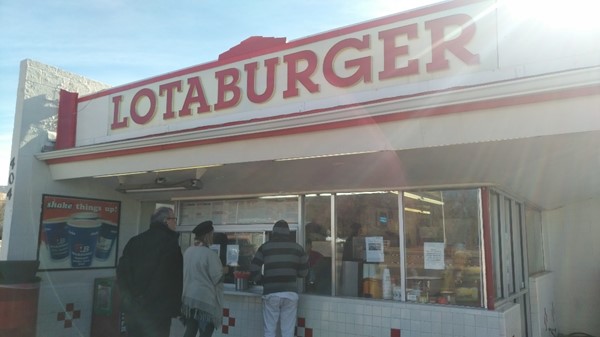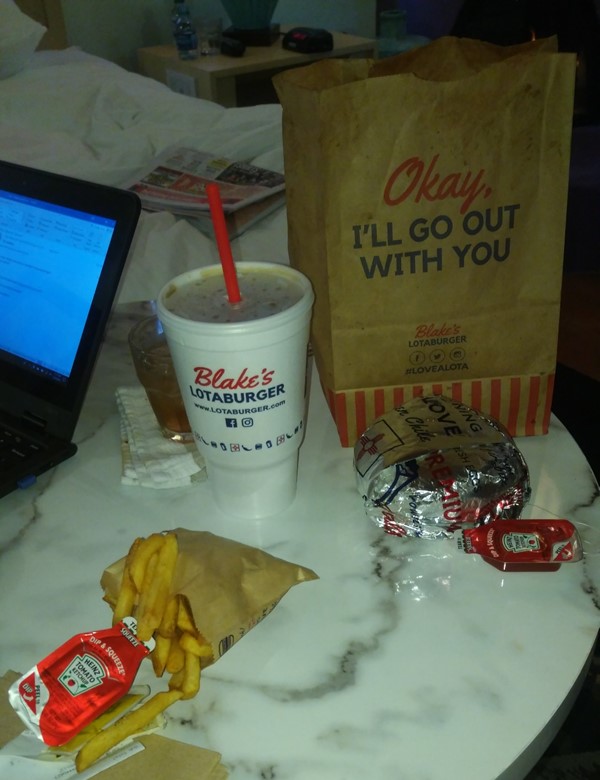 Dinner with the family out in Eldorado (about 20 minutes from the condo):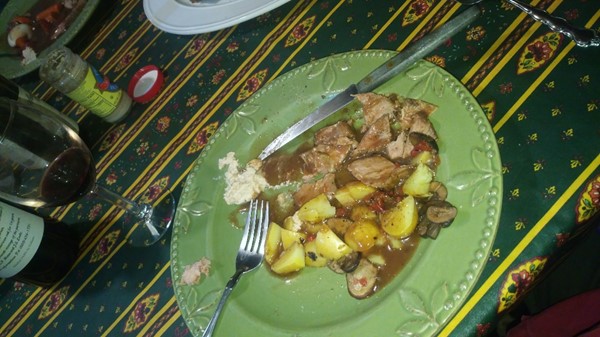 The following afternoon Jen and I met up for lunch at Taco Fundacion – where Bert's Burgers was for 30 years, but brought it back to the condo since it was only a block away, and they don't really have warm seating: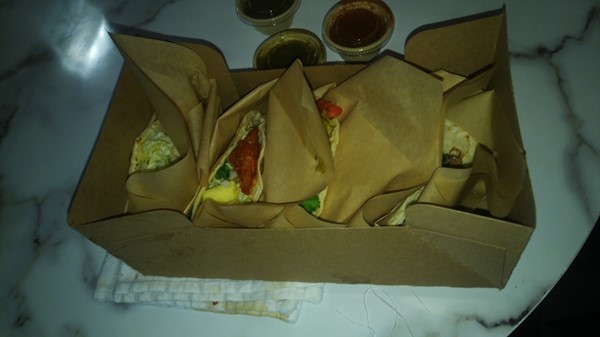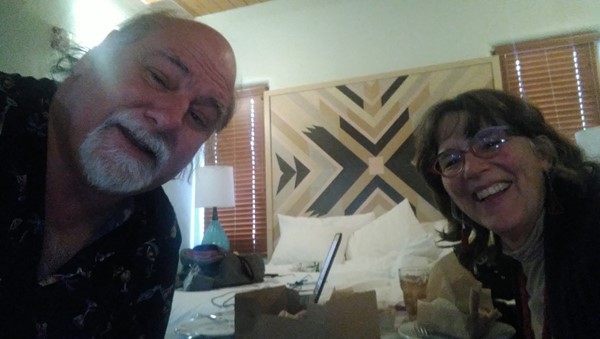 I ordered the Roasted Pig, the Lamb, and the Goat (and then went back for dinner and ordered the Fried Oyster, Bison, and a side of chips). Damn good – worth a second trip.
My afternoon was spent on the computer, watching George H.W. Bush's train ride home…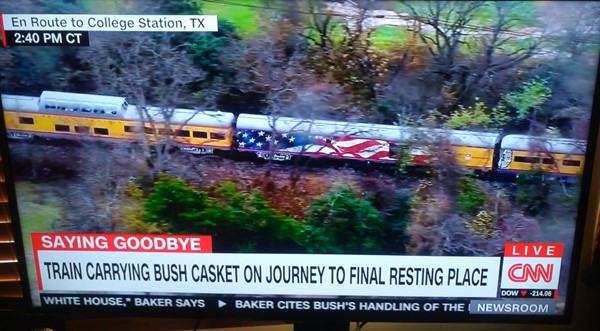 My final meal in Santa Fe was breakfast at another one of my favorites…The New York Deli: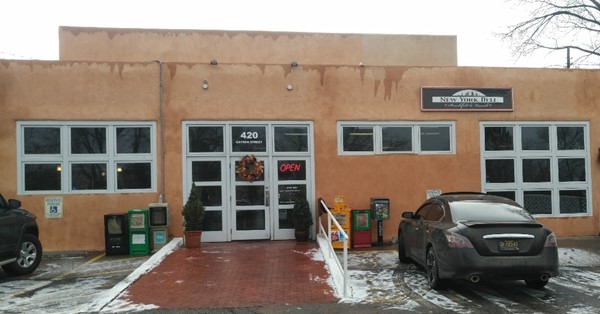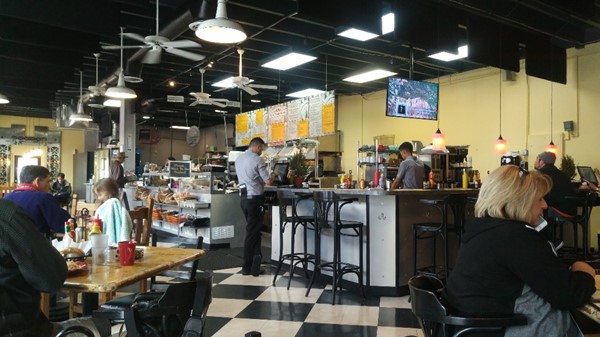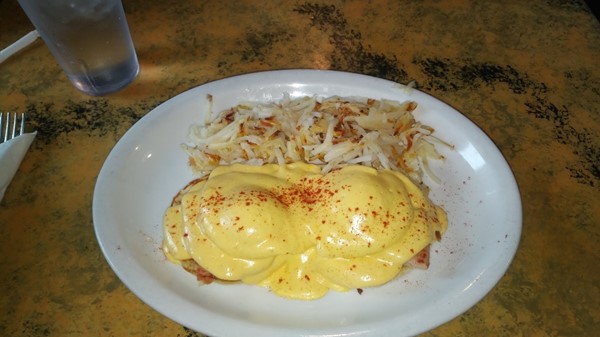 The Eggs Benedict were $9.95 – a freakin' bargain.
Got upgraded to my favorite seat on the E175, which is 1A – the combination aisle/window. And since it's First Class, it comes with dinner: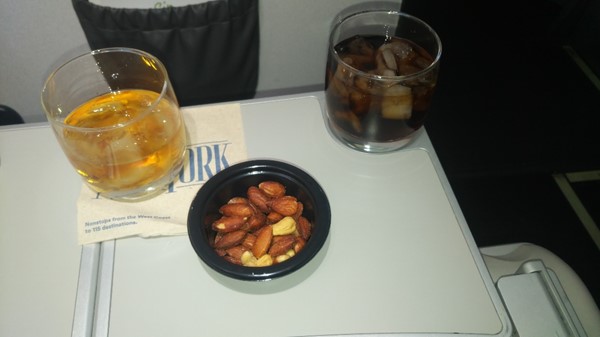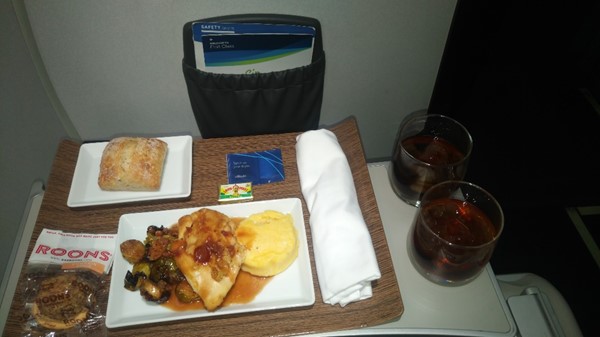 And more mountain views….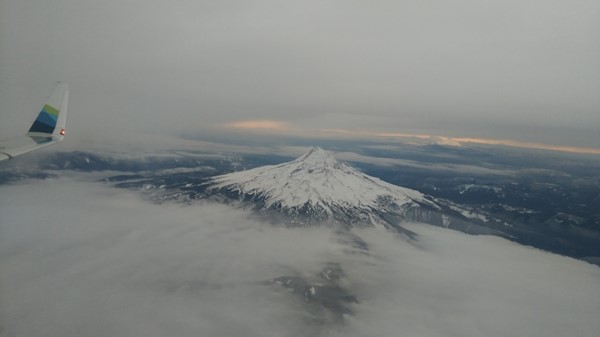 Guess I've taken to photographing the wing tip for perspective. It works.
That's my last flight trip for the year. Got a driving trip to Vancouver and Blaine coming up.
[225.4]
For more blog posts, CLICK HERE.