When you have friends that live in Indianapolis, you don't get to see them often, so when you get a chance to holiday in the same city, you take it, even if it is six hours in the opposite direction.
The gods must have been smiling on me since I got an upgrade at the last minute – at boarding they scanned my boarding pass and rejected it. They replaced it with a boarding pass for 4D. The downside is no choice of meal, sigh.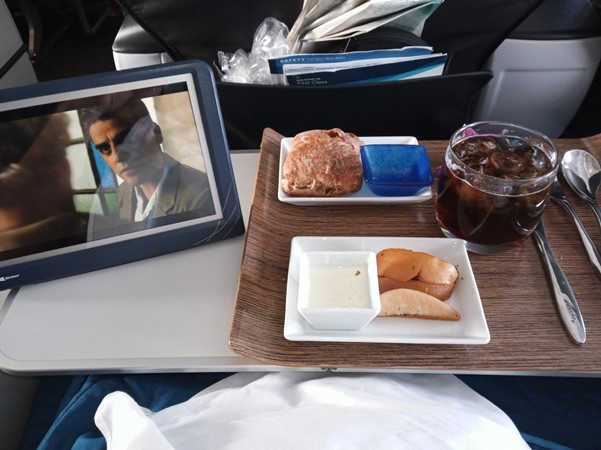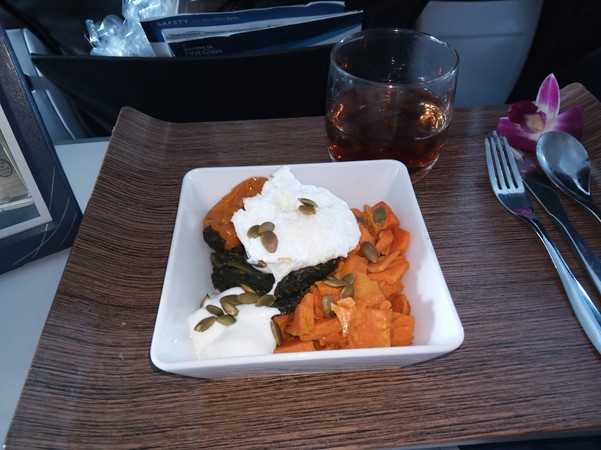 Would have preferred the omelet and sausage. Oh well.
Arrived at HNL and grabbed the city bus into town – stopped at Giovani's for a quick lunch…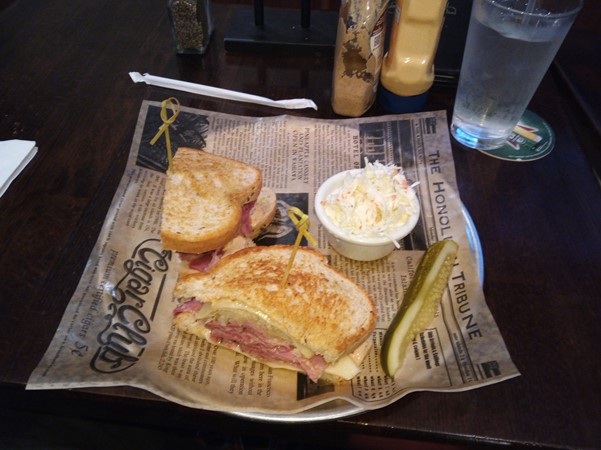 Got settled into the condo early, not a bad view!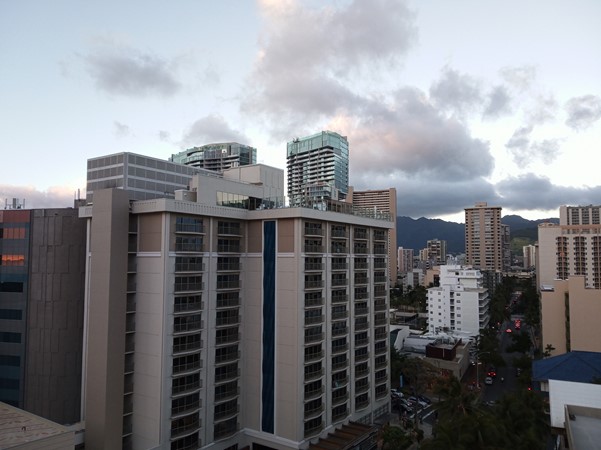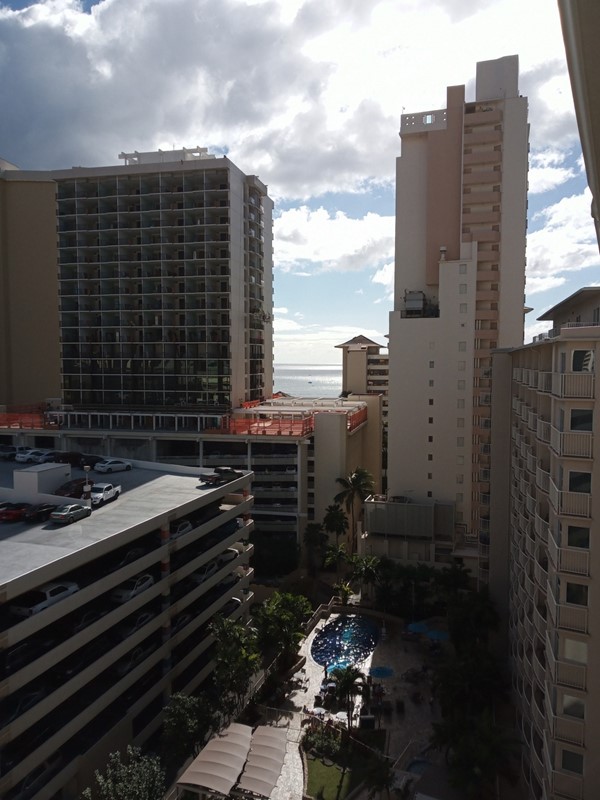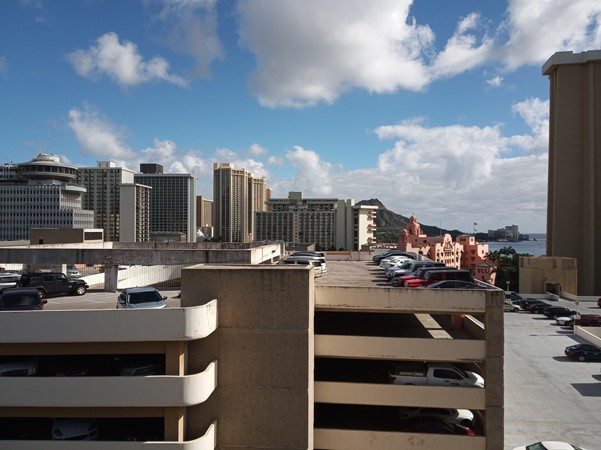 Mick and Ric arrived around 6 and we had some nibbles and eventually got lazy and called next door to PFChangs for takeout.
The next day (Tuesday) was a busy one. After rising late (me), off to lunch at the Liliha Bakery for a little Fried Chicken – really good Fried Chicken: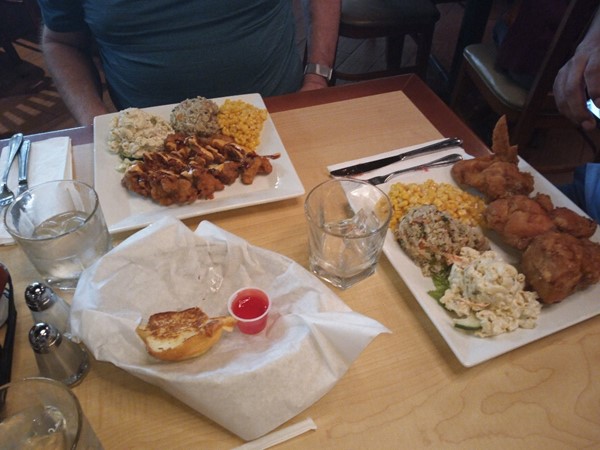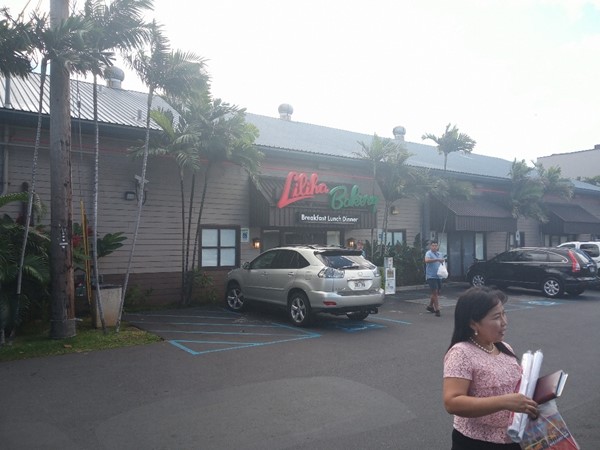 We chose this restaurant because it is close to the Salvation Army Thrift store…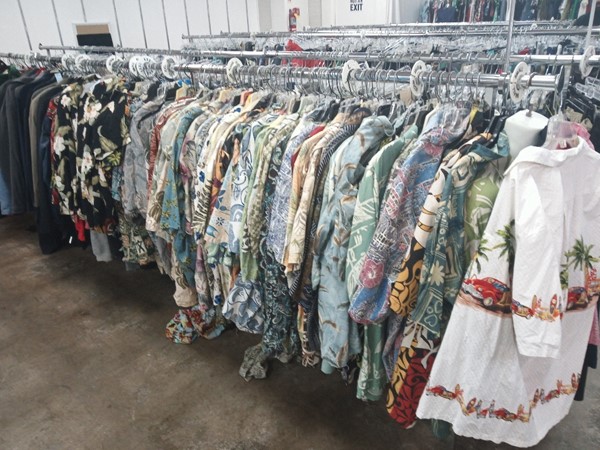 Where I found some goodies…
A couple of them are for me, a couple for other people, including Joe, whose 50th Birthday Celebration is part of this adventure.
Speaking of Joe (and Lisa, and Lisa's Niece Emily), they are all coming to dinner, so we are off to the Food Pantry for supplies – but find this closed bar for a quick picture: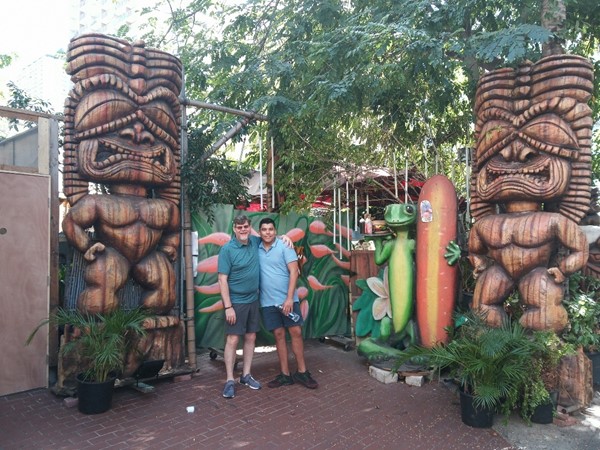 We did manage to swing by (before the meal prep) to the restaurant on top of Tommy Bahama for their 3-5PM Happy Hour, which has really good food options, like the Poki and the Fish Tacos: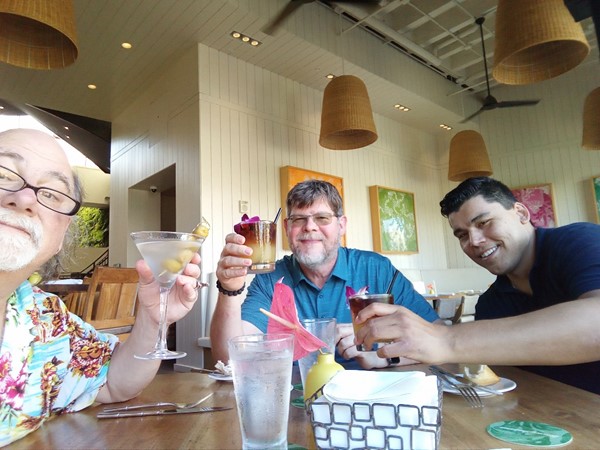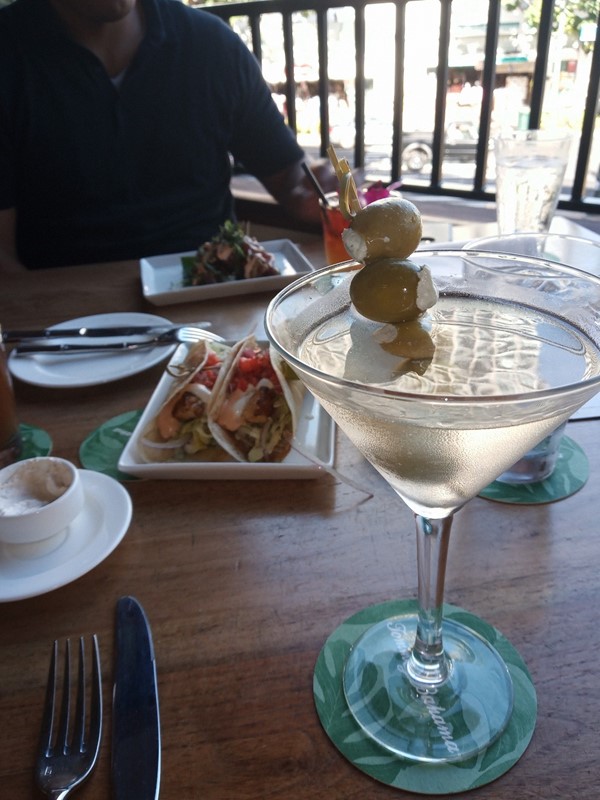 The meal restrictions were, not spicy, no pork. We were having so much fun that evening that we didn't even take picture of the lovely meal Mick made (while I'm a good cook, Mick is an excellent cook!)
Ric left in the morning before I got up – he needed to be back at work in Phoenix, so Mick and I went to the World War Two Museum at Fort Derussey which is a couple of blocks from the condo, and free: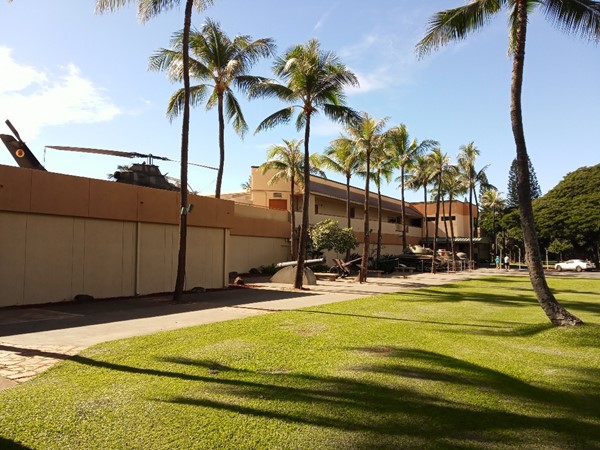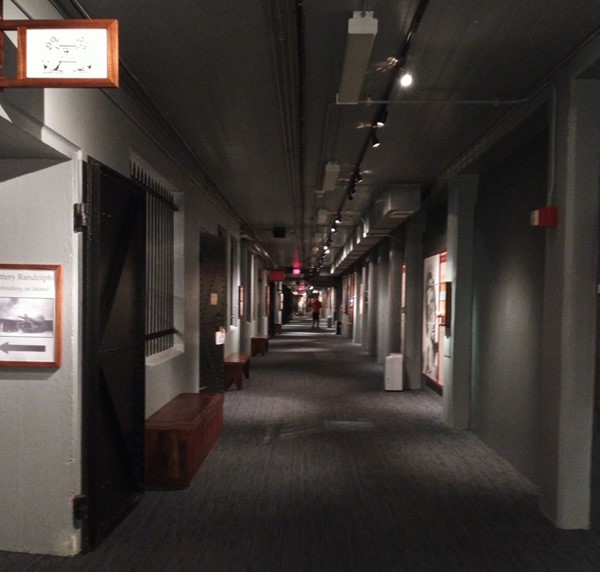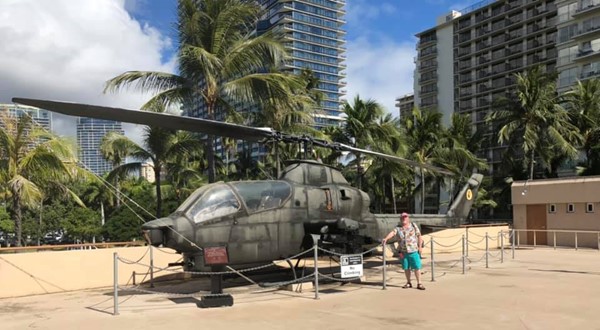 That building in the center background is the Trump Tower (hisssssss).
Wednesday was actually Joe's birthday, so the Tiki Bar Crawl started at Tommy Bahama's around 3:30…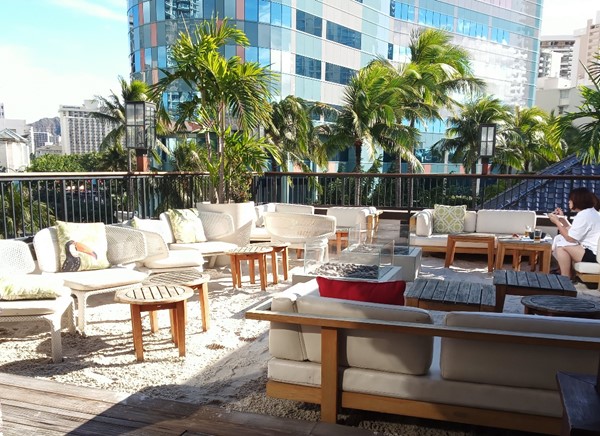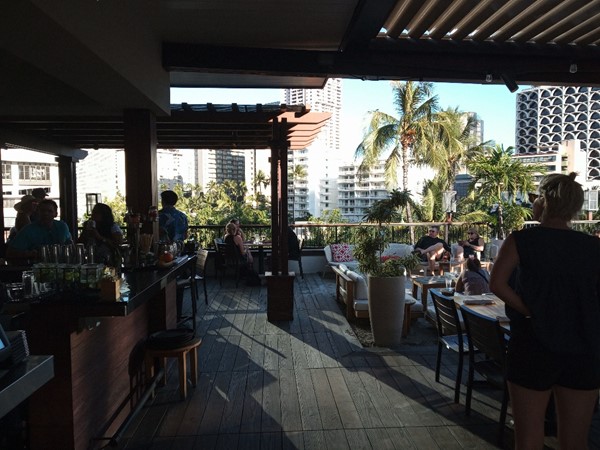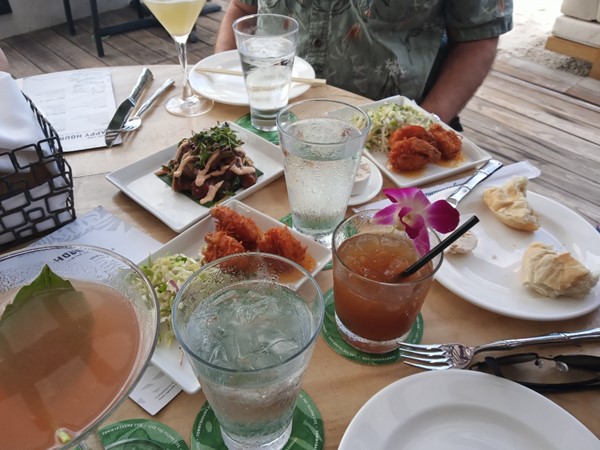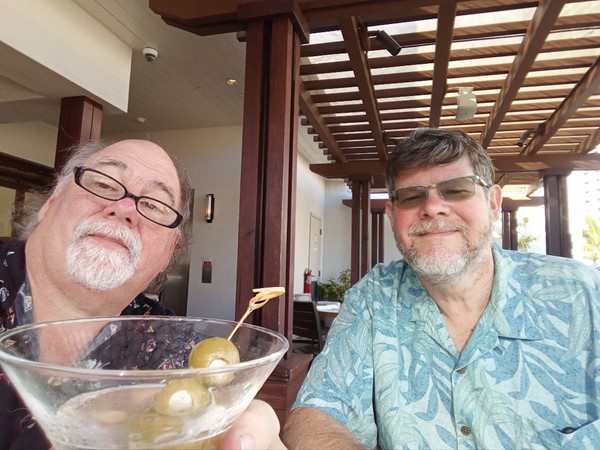 And then to Arnolds, which is a dive bar for restaurant workers in the alley behind Tommy Bahama…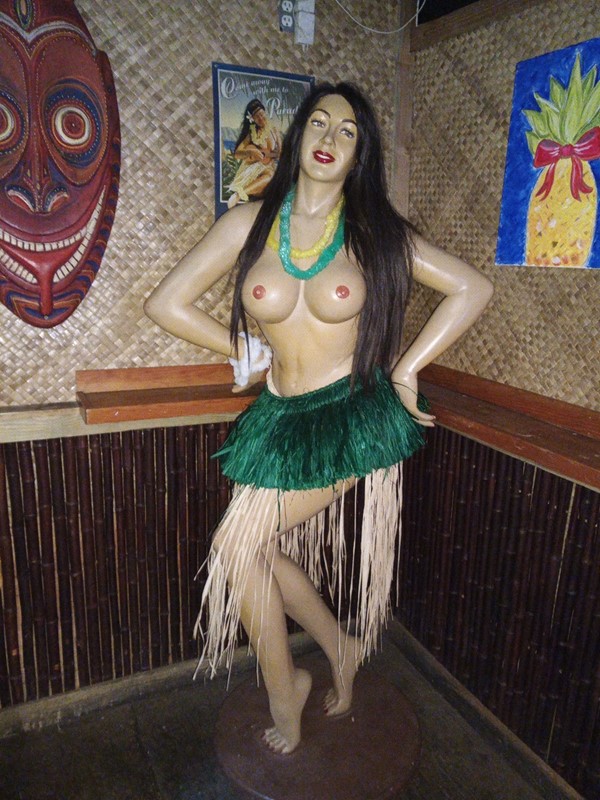 This would be Emily…the niece: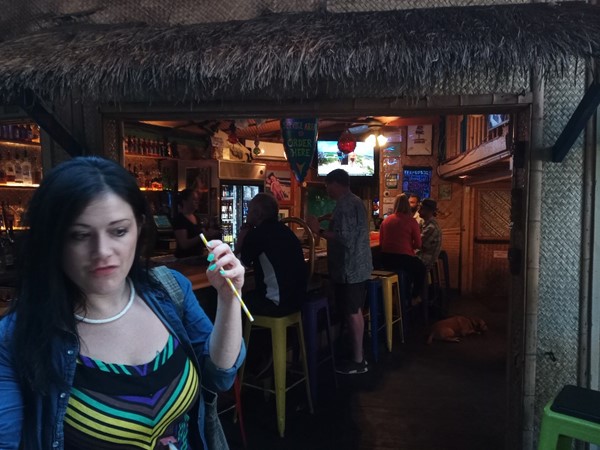 Beyond that, we hit three more Tiki Bars… starting with Rumfire, at the Sheraton Waikiki…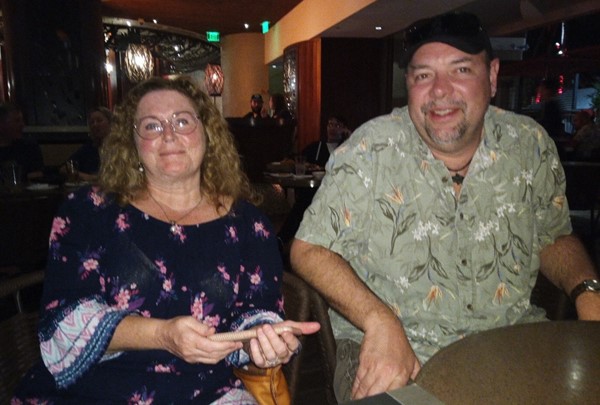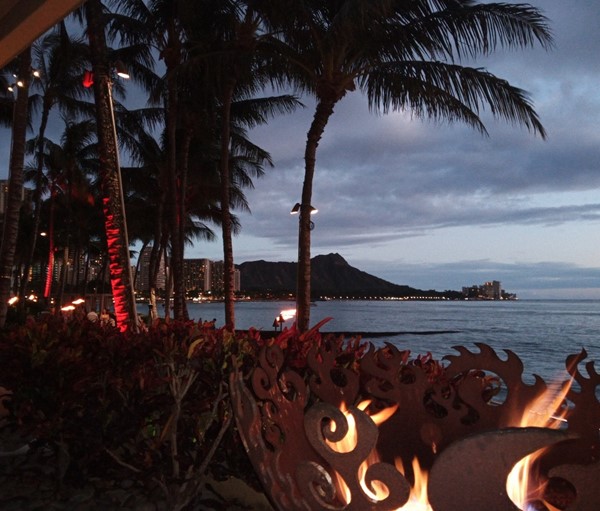 And then over to The Mai Tai Bar at the Royal Hawaiian (aka The Pink Palace):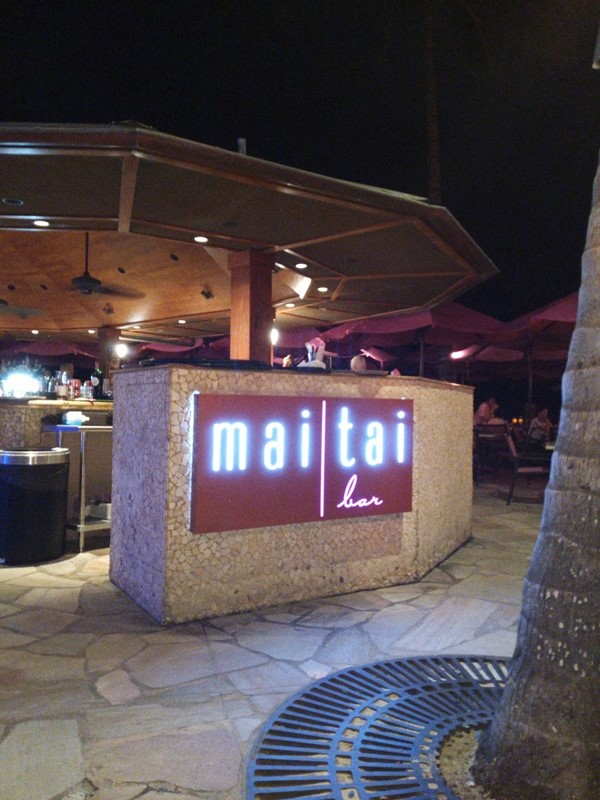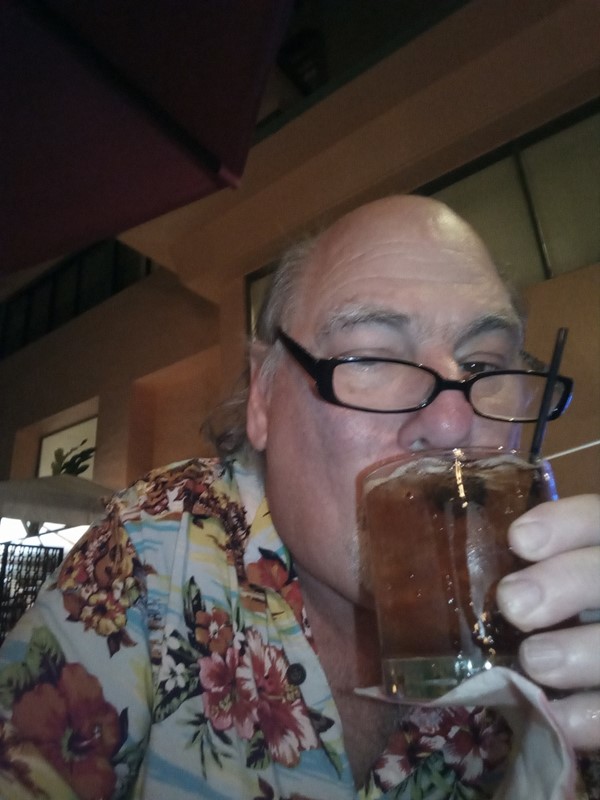 And onto the final stop which was Tiki's Bar and Grill, but with a stop at the Duke statue on the beach…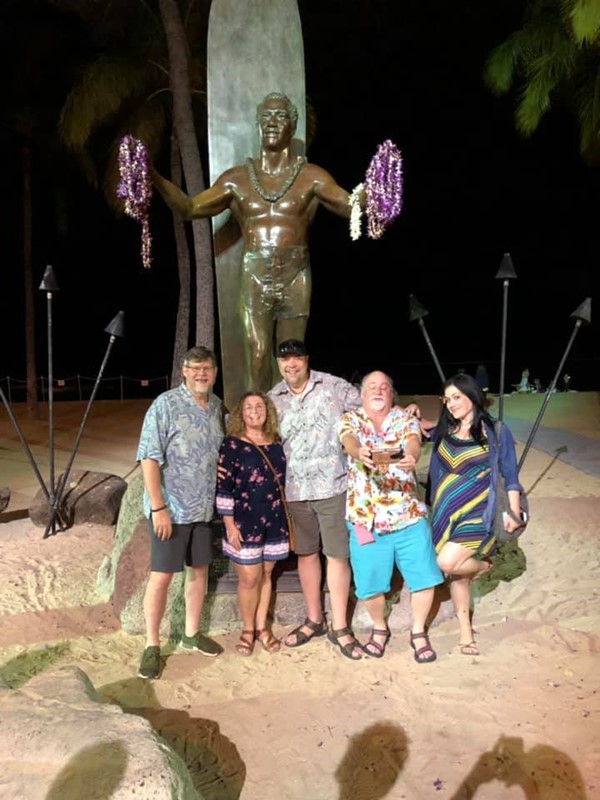 Lots of Tiki glasses at the Tiki's Bar and Grill!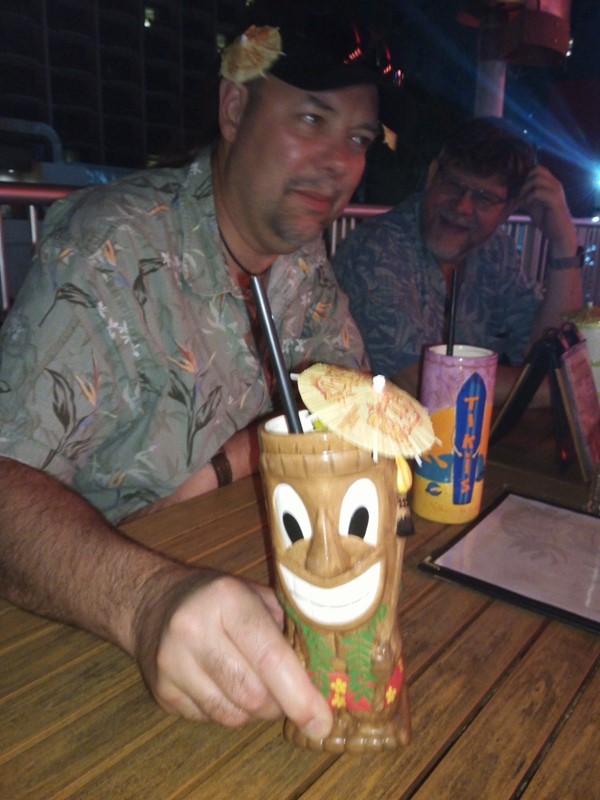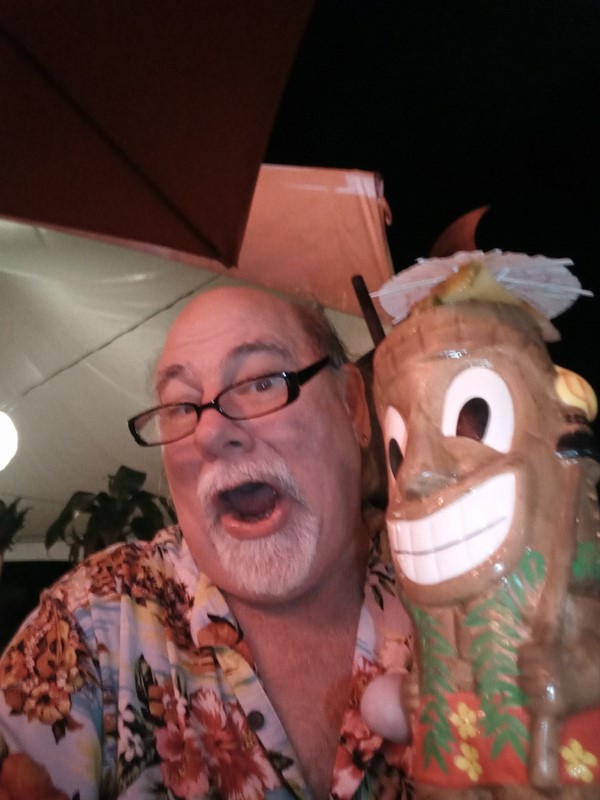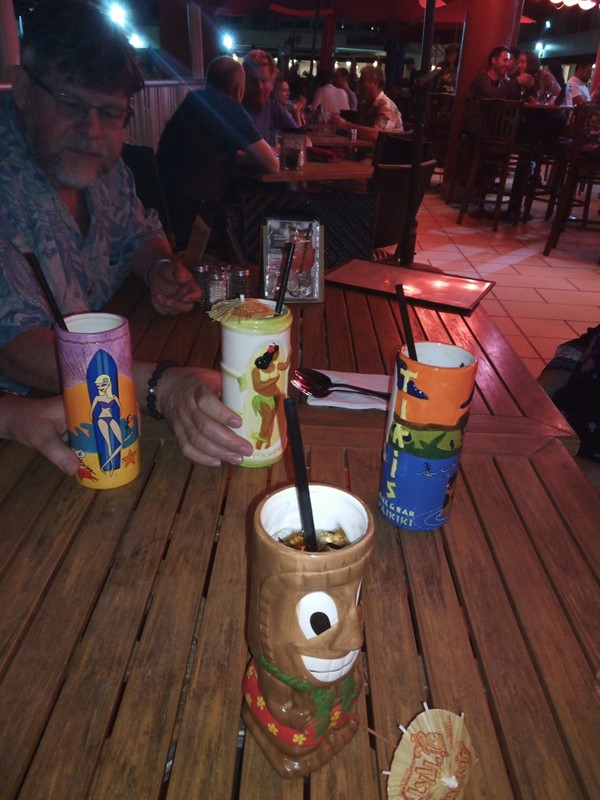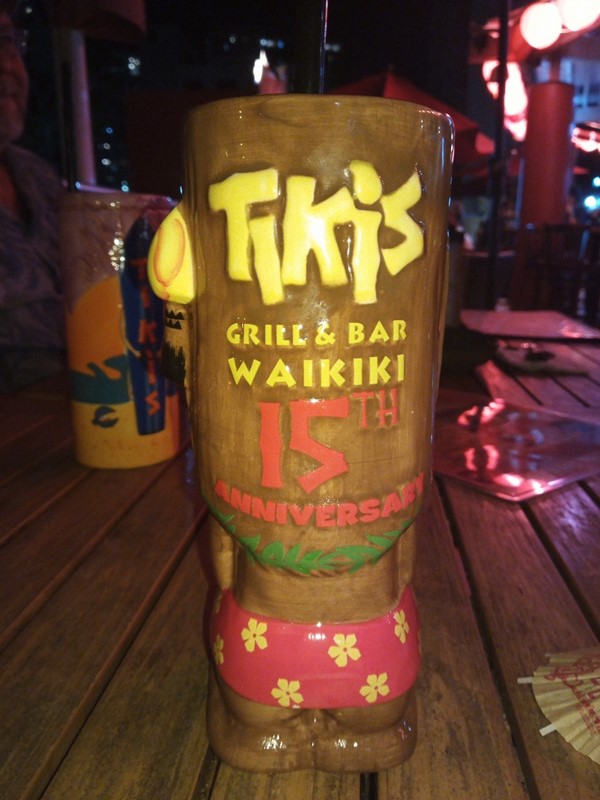 It was a fun evening…and since we started early, we were home by 10!
The following morning we had to be out of the condo at 10am (which I'm used to WorldMark's noon checkout), and off to the airport we went. Mick had a later flight, but needed to do a conference call so we hit the lounge – we are on different flights (I'm stopping in Portland).
Got upgraded to First on the HNL-PDX flight (even before I actually flew TO HNL) so I had food on the return as well….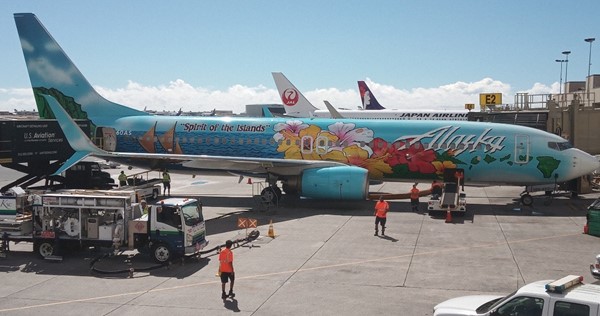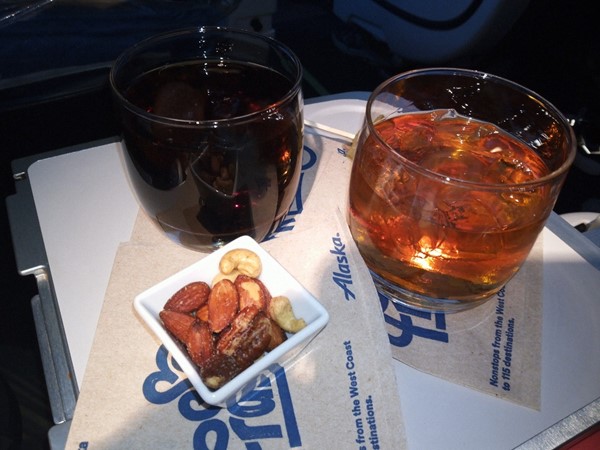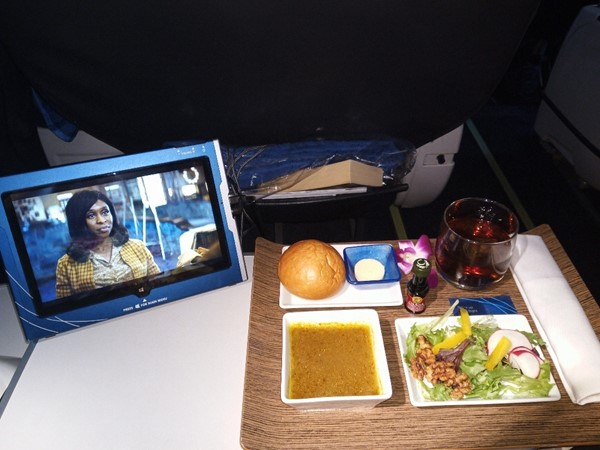 Not sure why there isn't a picture of the main course…aparently having too much fun (again).
Well, that's it for this installment.
[225.6]
For more blog posts, click here.