So, last week I was in the low 80's, this week I'm lucky if it gets UP to 20. One morning it was 14 below! Fortunately, I don't live here, but have to fly in.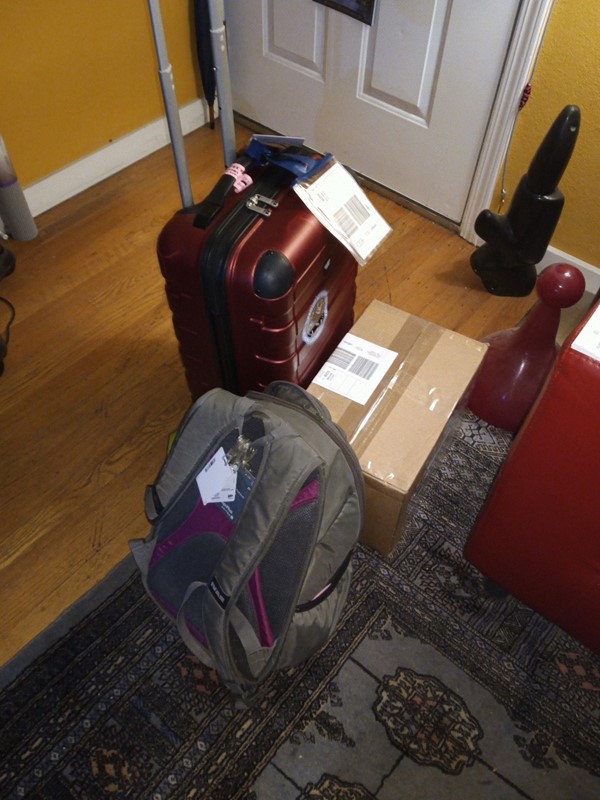 That's a lot of stuff for three nights – but it includes New Year's presents.
Might as well start off the day with a Caesar – that's a Bloody Mary made with Clamato, a Canadian Favourite.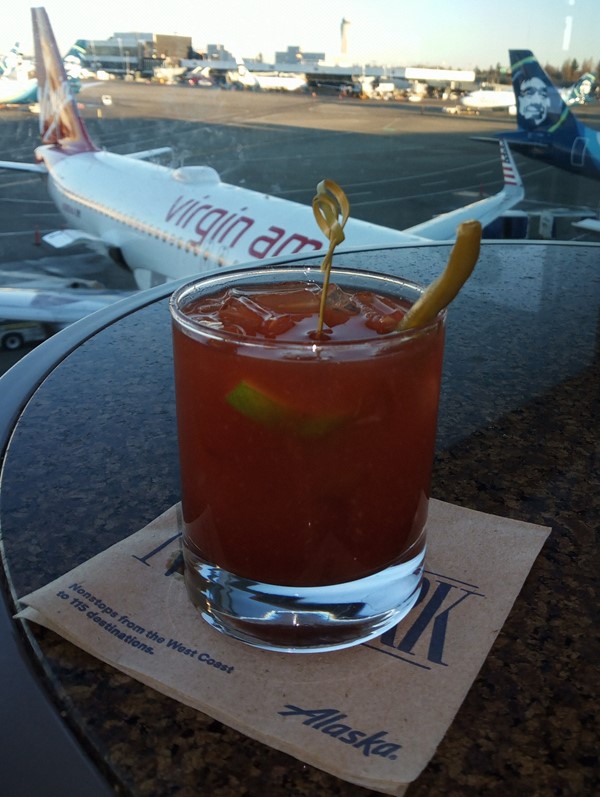 It's a Q-400 from Seattle to Bozeman where Steve will be picking me up. He will be my chauffeur for the next four days. We'll be staying at the WorldMark West Yellowstone, right next to The Colonels!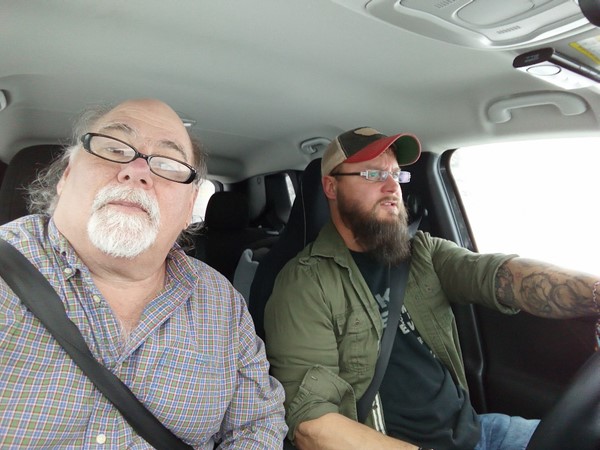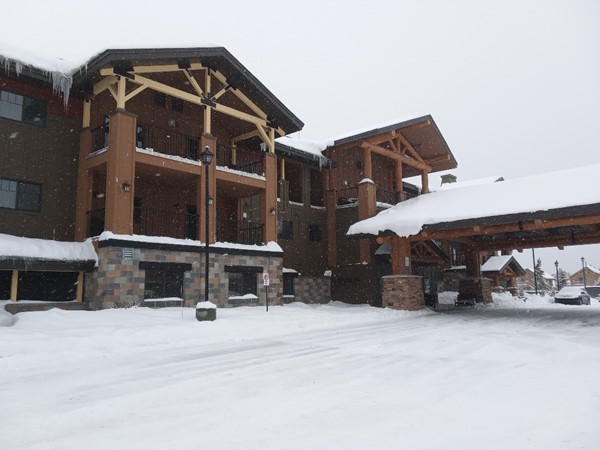 Yep, that's a whole lot of snow – which they don't completely scrap off so that the snow machines rubber tracks don't get ground off – the whole town of West Yellowstone has groomed snow on the streets.
Nice little unit (2-bedroom). I was seeing if the fisheye lens I brought would work on the new phone…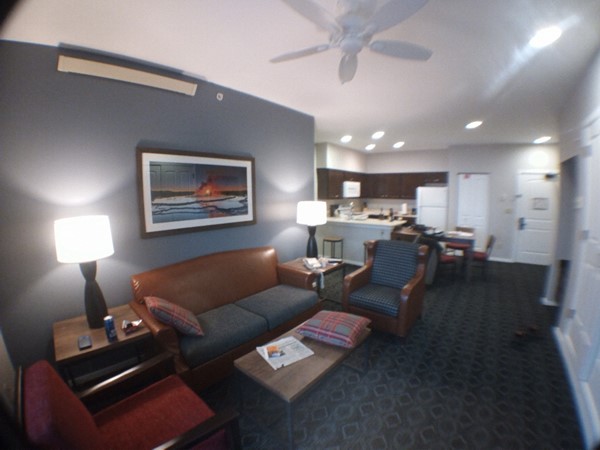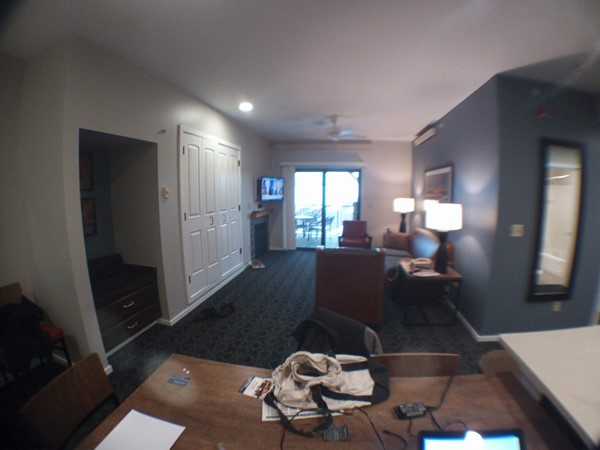 And the view from the deck: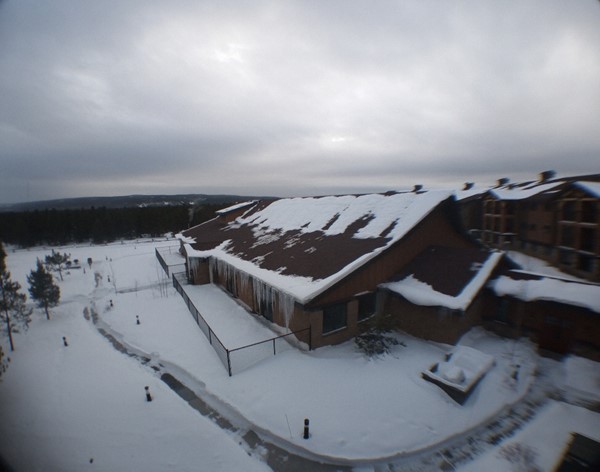 We did a grocery and liquor run, where the liquor store (turns out to not be the cheap one) is part of a casino…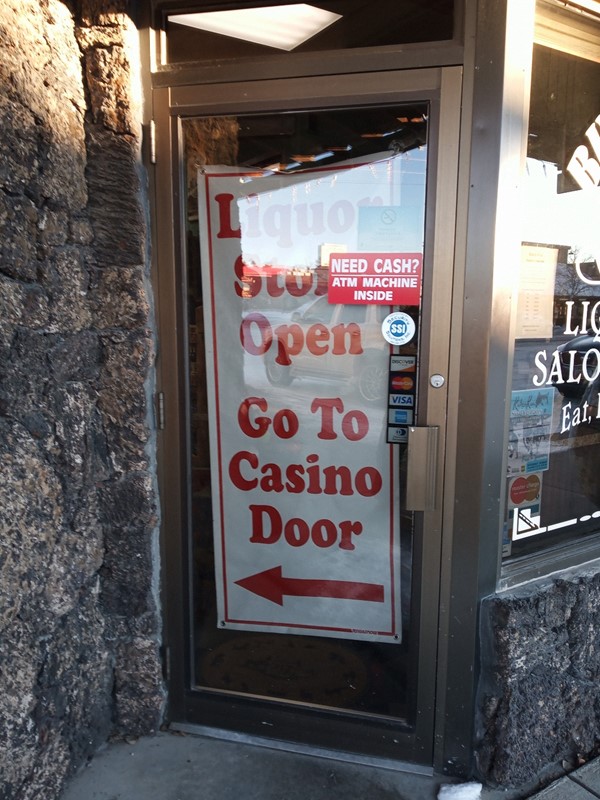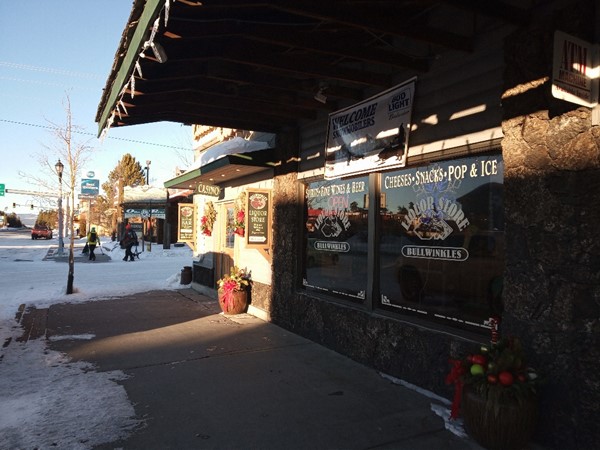 Spent the evening with The Colonels killing off the Bourbon I brought…good thing Tuesday is a planned "relax from the journey" day with an UncleMarkie Sunday Roast over a bed of potatoes and onions.
Wednesday is the BIG day of the trip – when The Colonels and I do a snow coach tour of the Yellowstone Valley.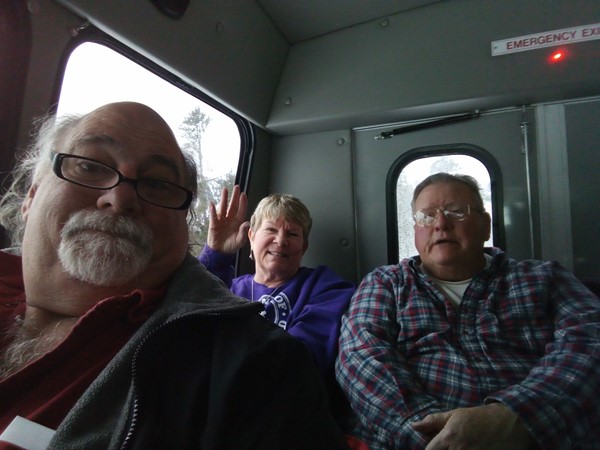 The snow coaches come in many varieties…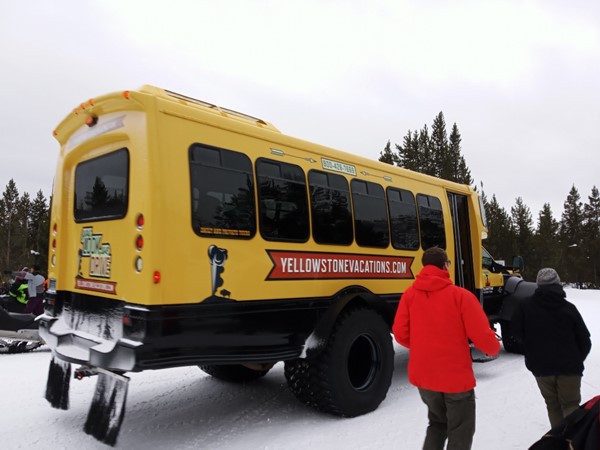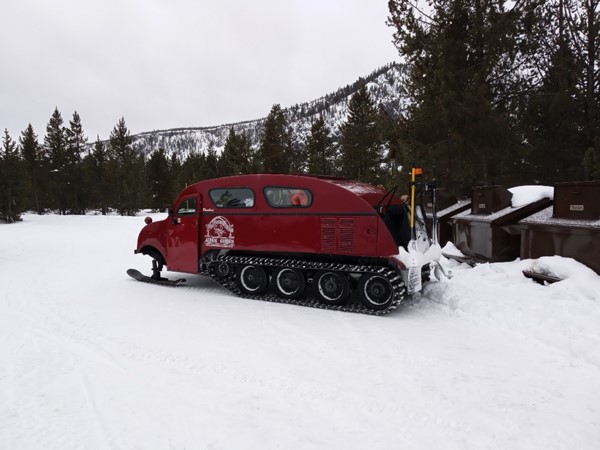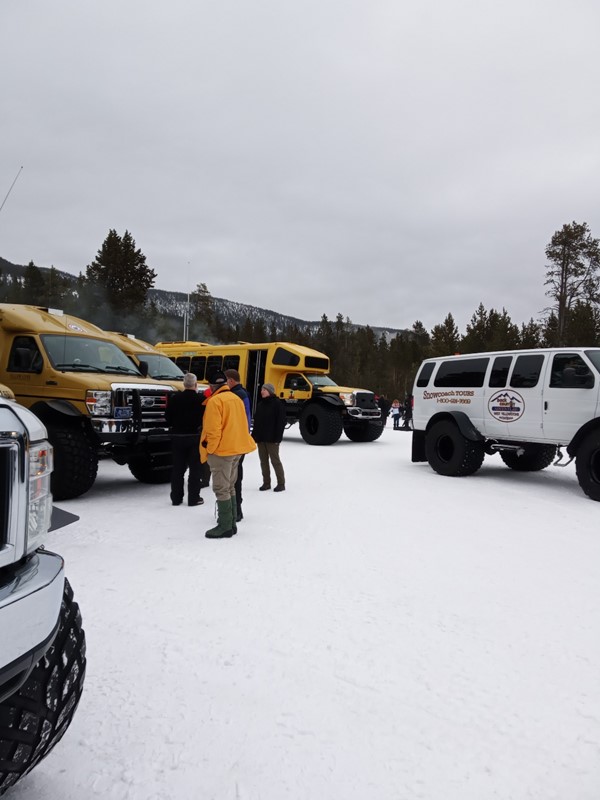 Lots of winter visitors to Yellowstone, even with it closed down – the concessioners are splitting the cost of grooming the roads. Ours was a bit of a tight fit.
Lots of photo ops: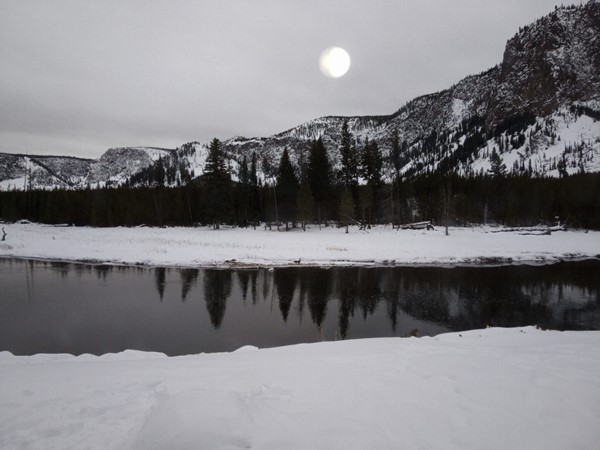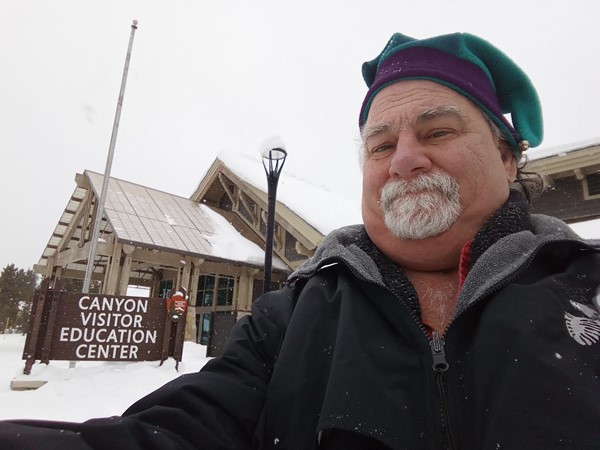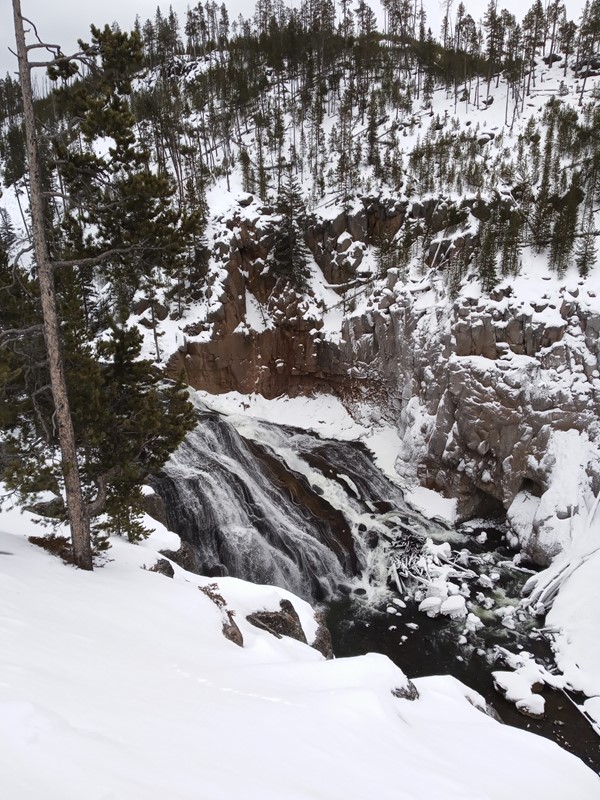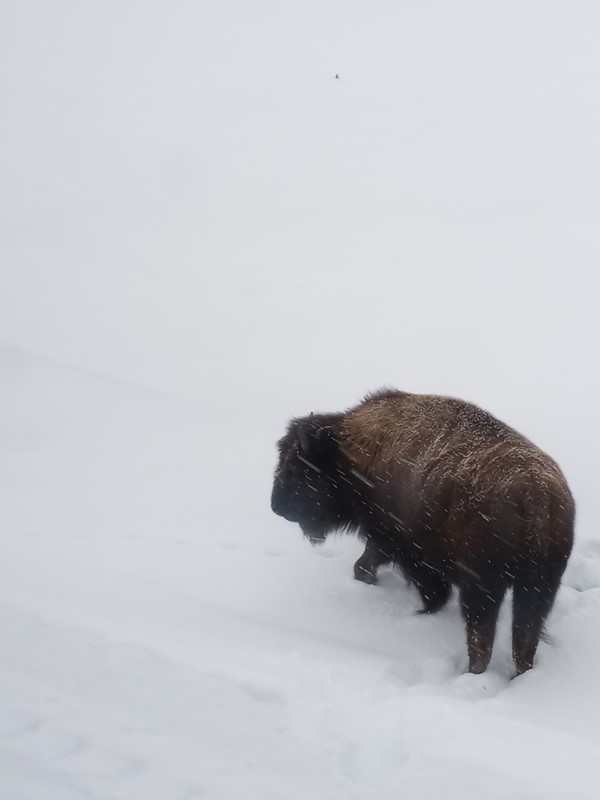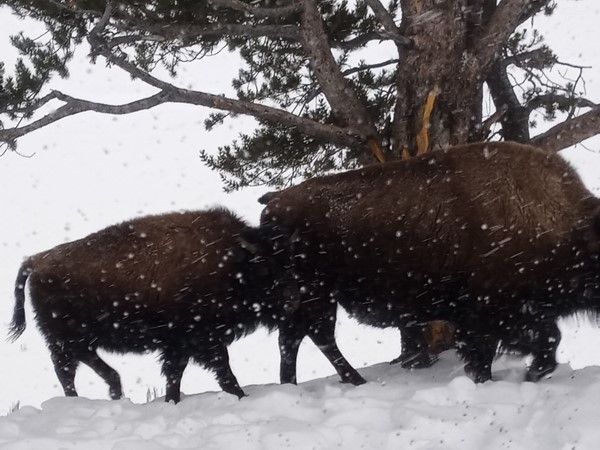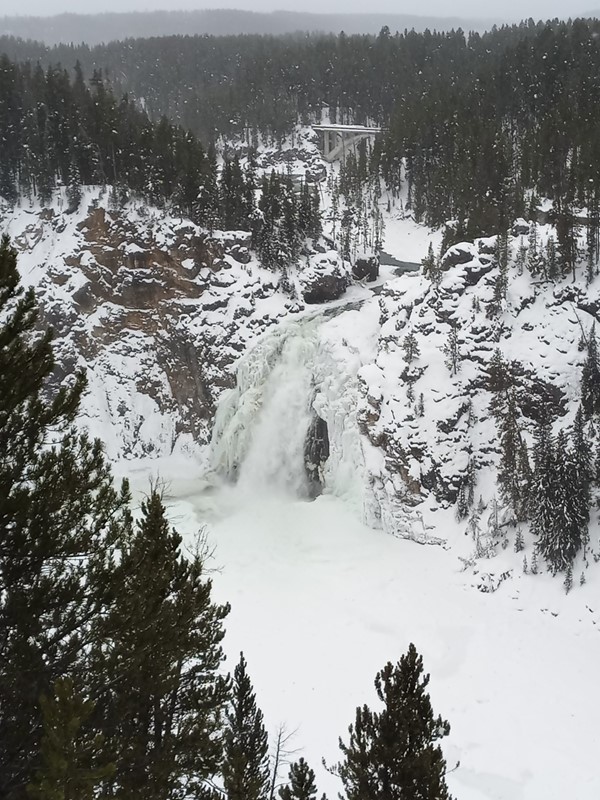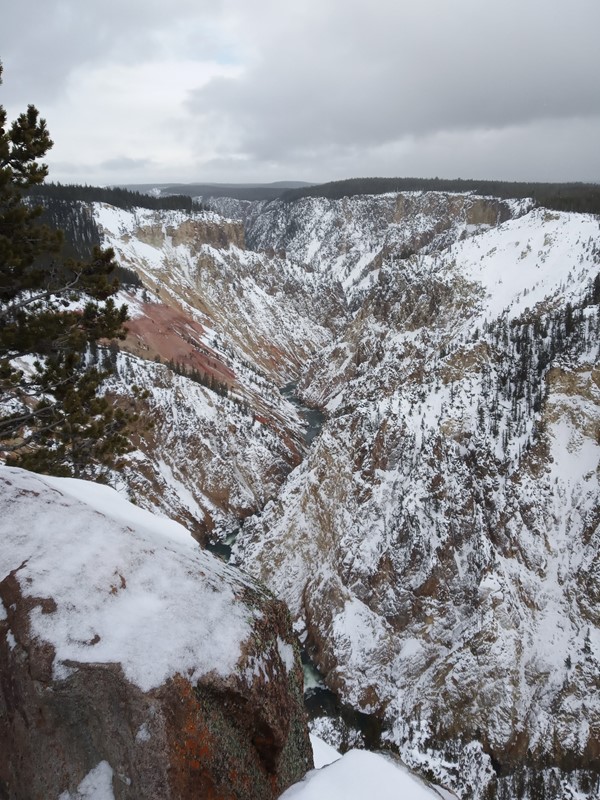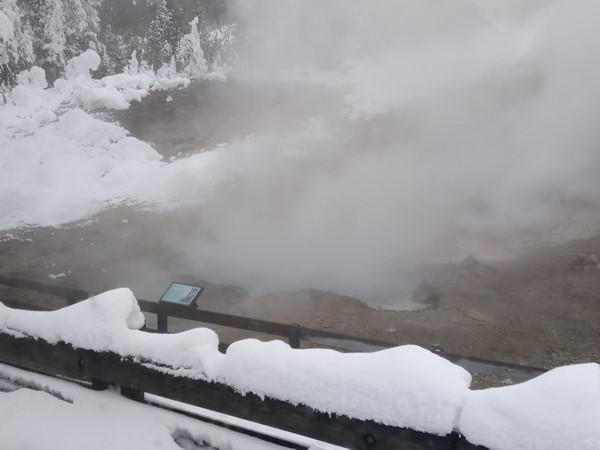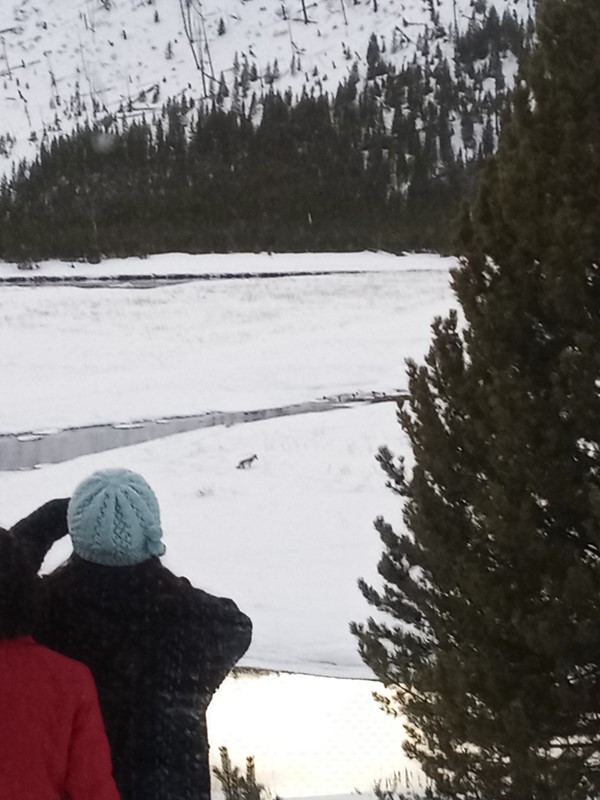 Yes, that is a coyote in the upper picture. Seen today: Bison, Coyote, Swans, Ducks, and Wolves feasting on a Bison carcass that was too far off to get a phone camera picture.
Left at a little after 8am, got back to the condo about 4:30pm – a LONG DAY in an airport shuttle (which our snow coach was the size of).
Headed home Thursday (after a pizza dinner hosted by The Colonels) – and the snow was coming down: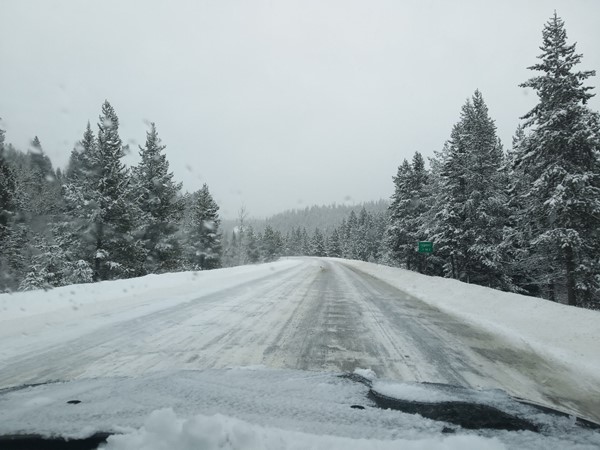 Left the condo right at the noon checkout, but my flight wasn't until 7pm so I went to the airport really early. This was at the check-in counter: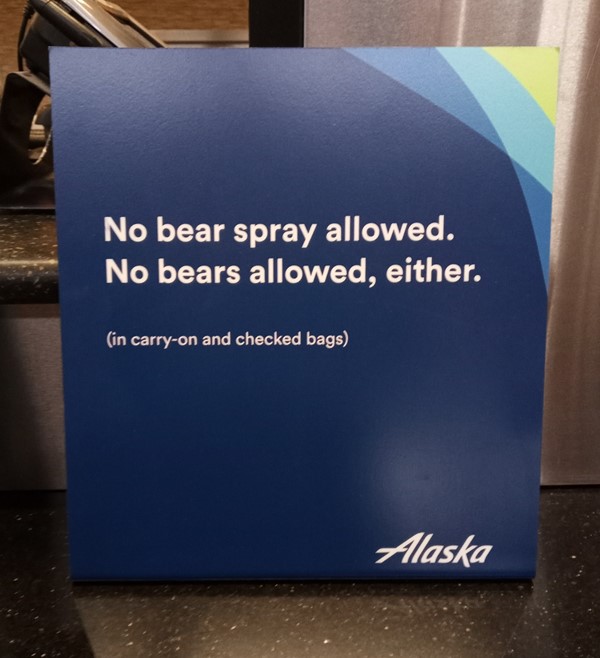 Since I was there hours early, I set up my office to do some work on the wine shop taxes…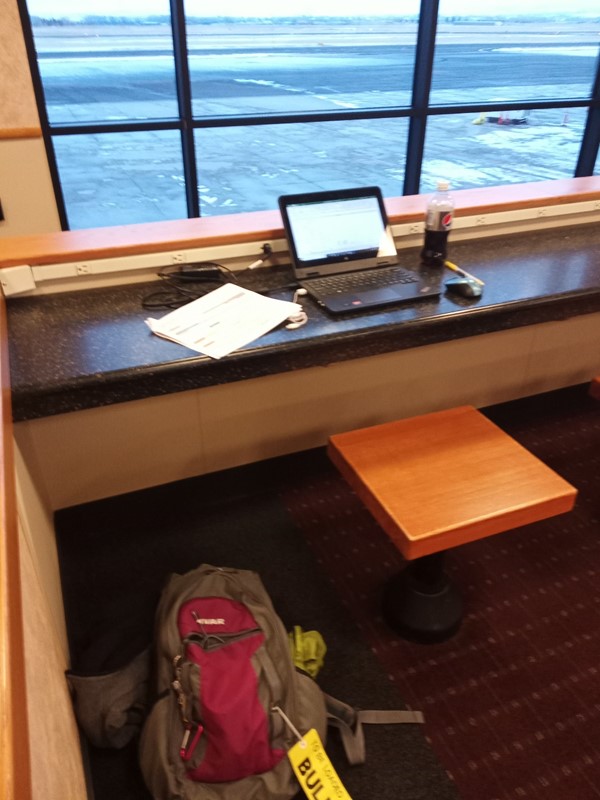 Not a bad view – there are mountains out there when there aren't clouds.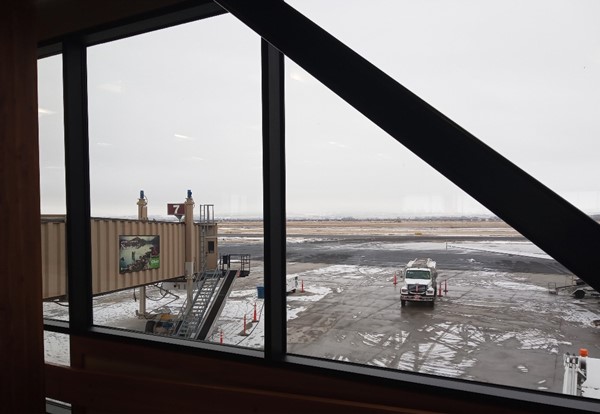 Got home around 11PM.
Guess I'd better start repacking for the next trip!
[? ? ?]
For more blog posts, CLICK HERE.