Since I know this would be a LONG post, I'll break this trip up into three or four entries. Actually taking a weekend off from the shop!
Travelling with Rache – who, as is usual when we travel internationally, is going for weeks, while I'm going for the most days that I can find a business class ticket using miles – in this case, out on a Monday redeye, back the following Wednesday in the morning. Leaves me with 6ish days "in country".
Getting to Santiago, Chile is two redeyes, meaning I have all day in Miami – not ideal, but it was 120,000 miles and something like $56 for a several thousand-dollar ticket.
Inside the US, my "Business Class" award gets me Domestic First Class: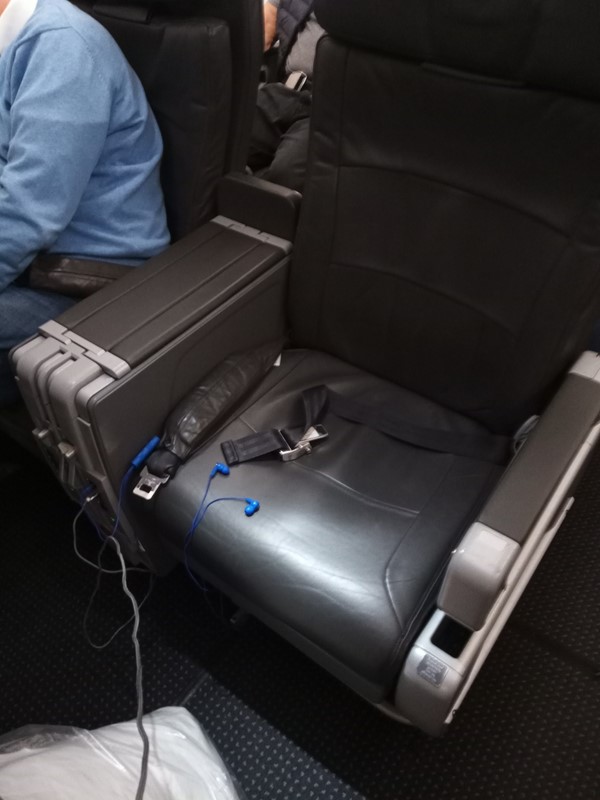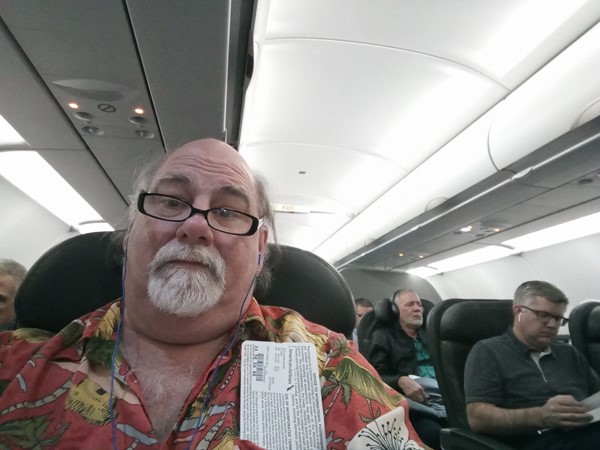 It being a redeye flight, not much in the way of food service: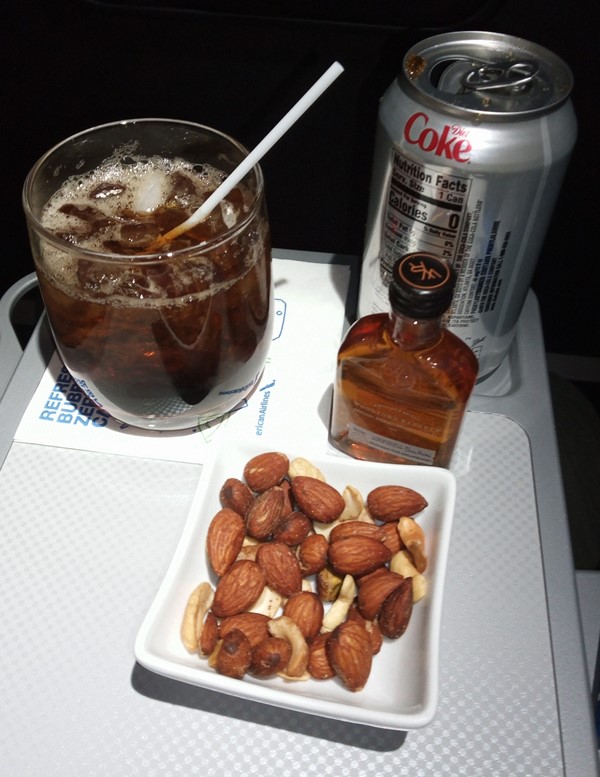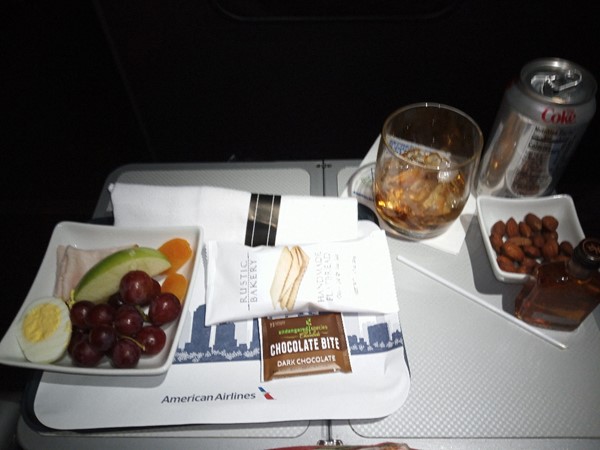 The Inflight Entertainment system was decent, watched a couple of movies:
Was definitely going for "light" entertainment. And you could always turn the map on….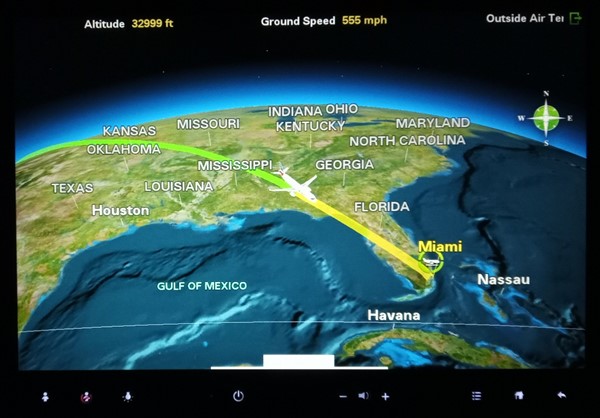 The serious downside of this routing is that I get into Miami at 6AM and don't fly out until 10:55PM. I could leave the airport, but I need sleep, and with the government shutdown, how long would it take me to get back through security. The upside of a Business Class ticket on American, was access to their nicer Flagship Lounge, rather than their usual Admirals Club.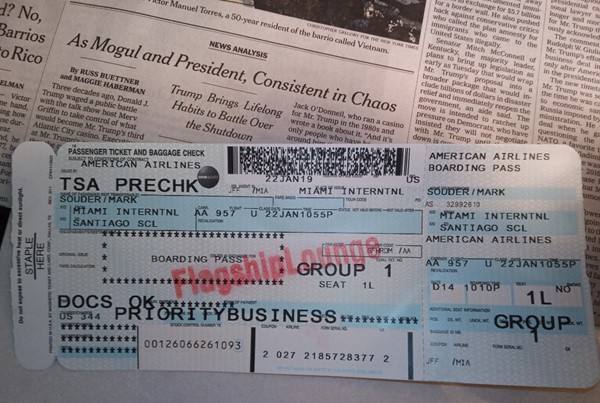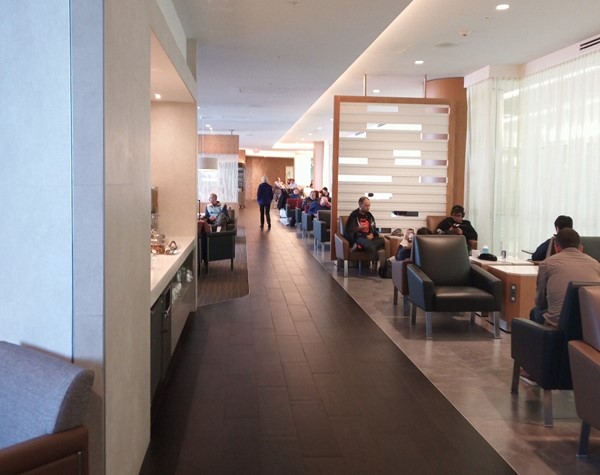 I opt to have a custom-made omelet…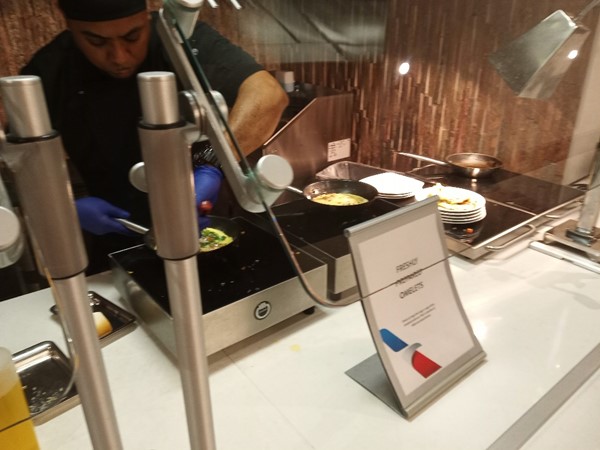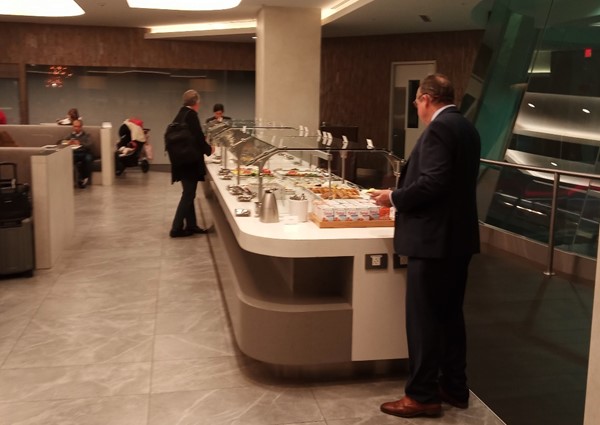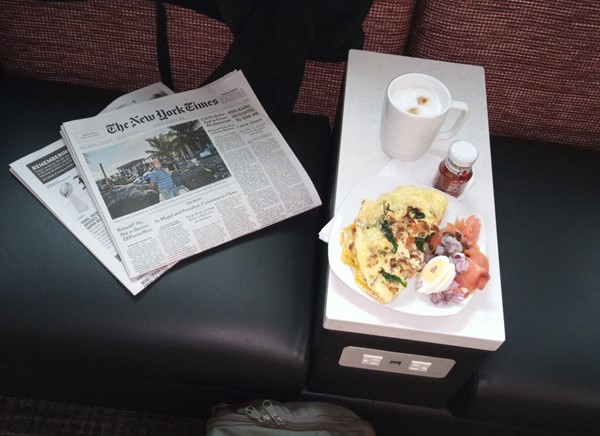 And a nap in one of their "recliners". "Recliner" in the sense that it's one position, which is reclined: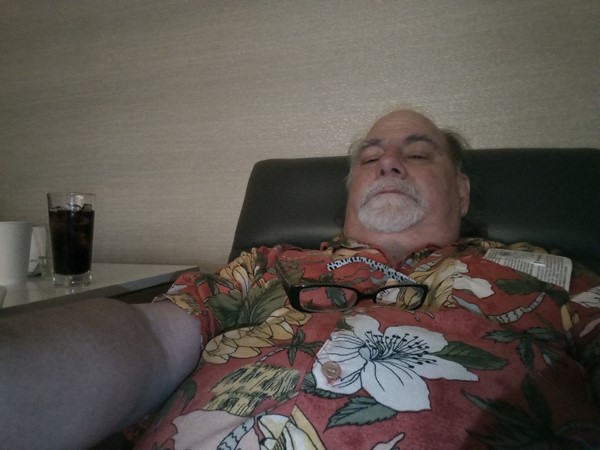 Got three or four hours of fitful sleep – time to use the shower facilities…a god send: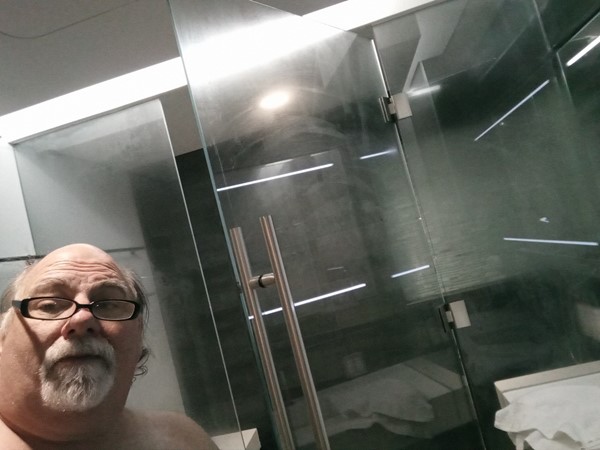 I'd put a fresh shirt in my carryon, and the "self-pour" bar was open by the time I was all cleaned up: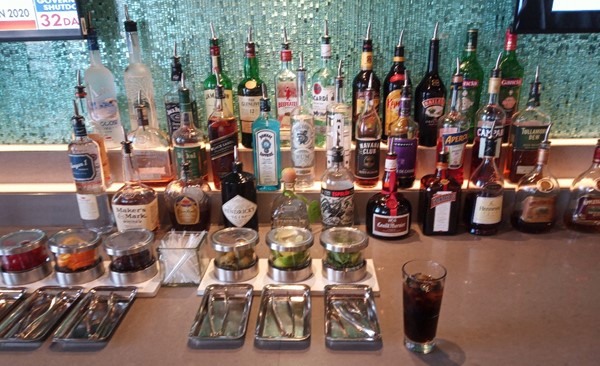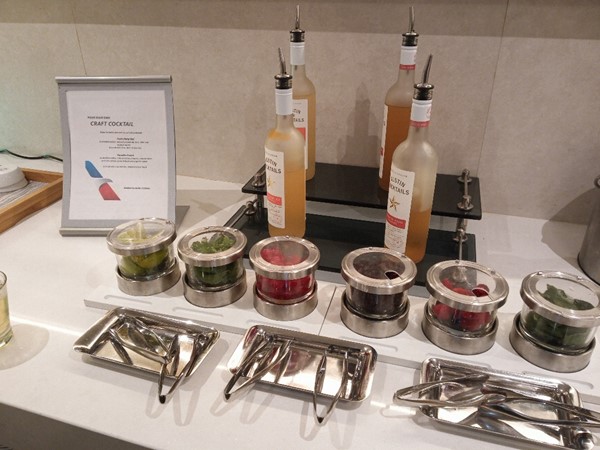 And lunch is set out….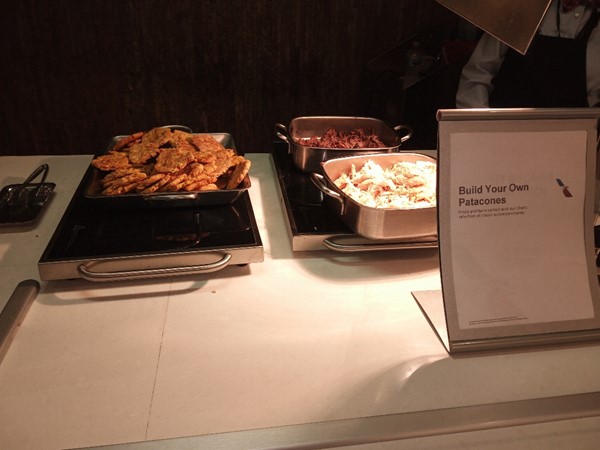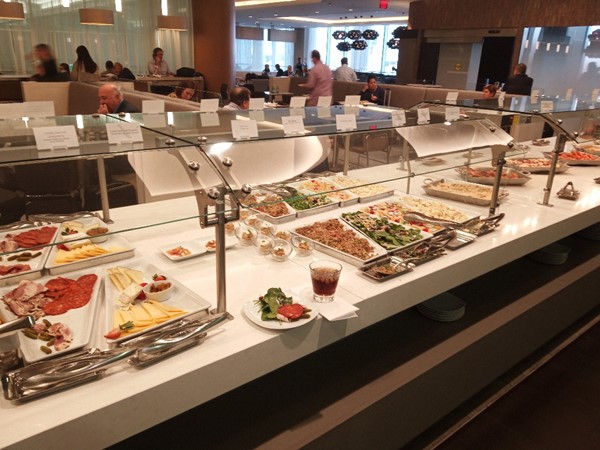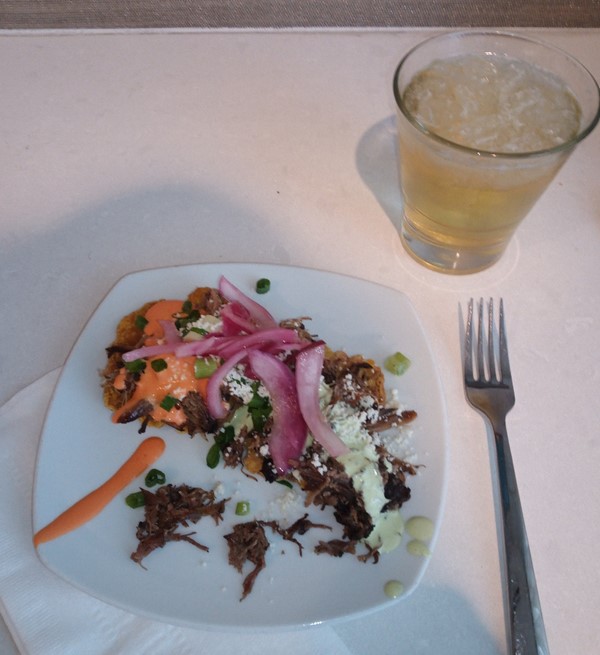 I basically spent the entire day napping, snacking, drinking, wasting time on the computer while waiting to board my flight to Santiago, Chile, which fortunately, the gate was directly under the club. I'm in the bulkhead first row of Business Class for my ride south.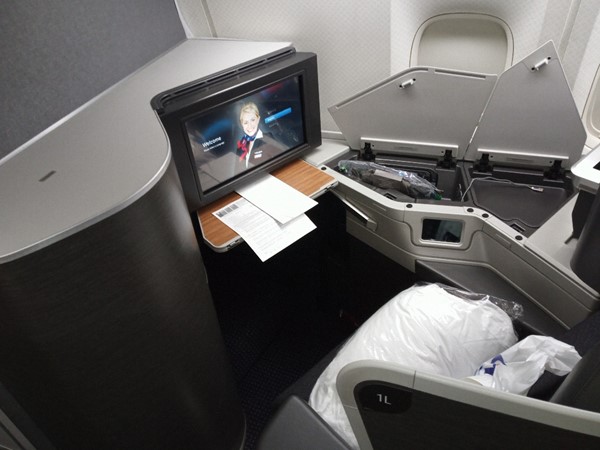 While there was food on this flight, which I reserved the beef (overcooked as usual) ….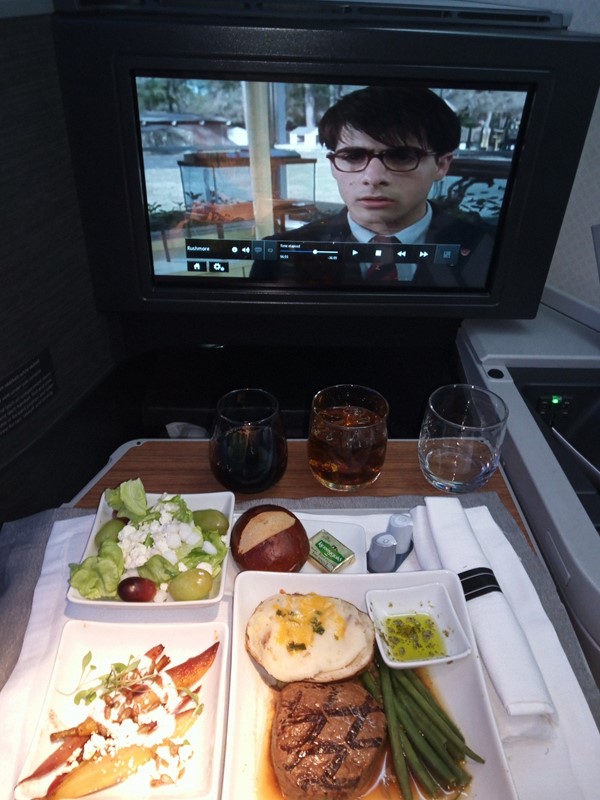 It came all at once since we didn't take off until 11PM and they assumed most would like to sleep.
Watched two movies on this leg:
And did use the lay-flat feature of my bed to grab three or four hours of sleep: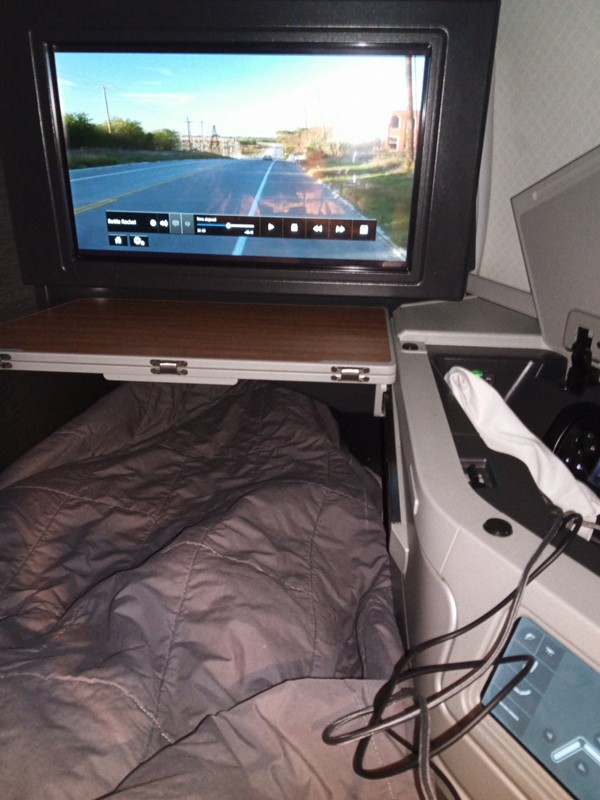 On arriving in Santiago, Immigration was quick, luggage delivery slow. They'd manage to crack my bag and I was surprised at the efficiency of the process for filing a claim. That will be something I do in the states once I'm home. It's in enough of a shape to get it home (I hope).
Rache was due to arrive 30 minutes before me via Dallas, but he was delayed and arrived 45 minutes after me, when the lines at Customs were longer…but we finally met up and ordered an Uber to the city!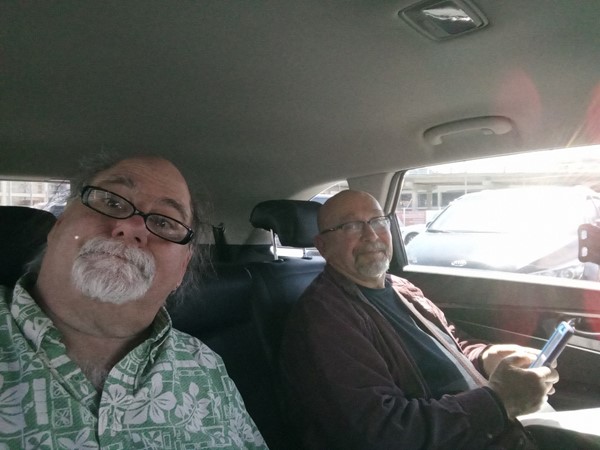 It was about 1PM when we got to the hotel – and I'll pick up that in the next post.
[? ? ?]
For more posts, CLICK HERE.