Welcome to Santiago! Here is the view from our room – we are directly across from the major cross-country bus terminal. We are at the Ibis Estacion Central.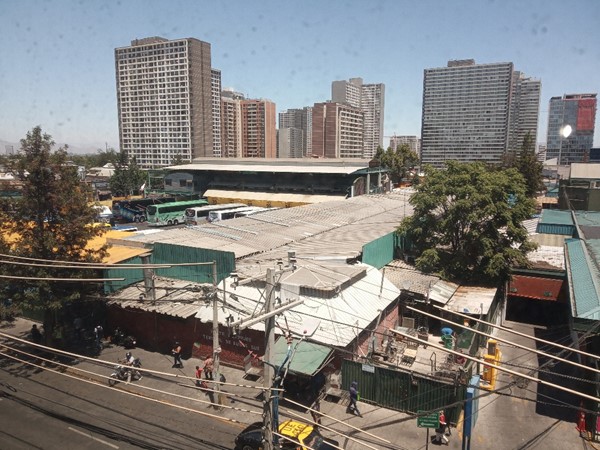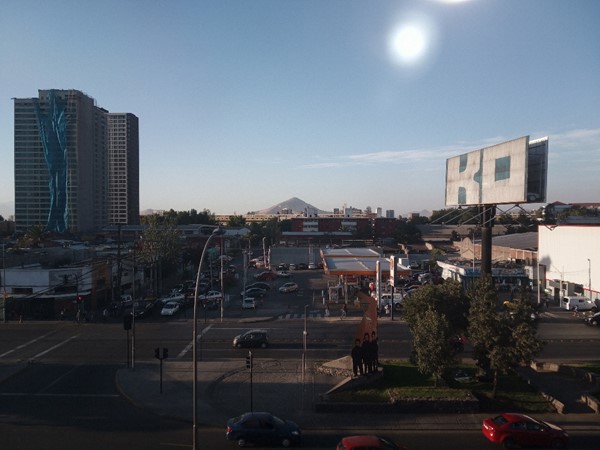 Not sure why I didn't take shots of our room – which was dormitory like in nature, with two small twin beds. Great location, a little small, a little short on towels, but clean. At least its well-stocked now!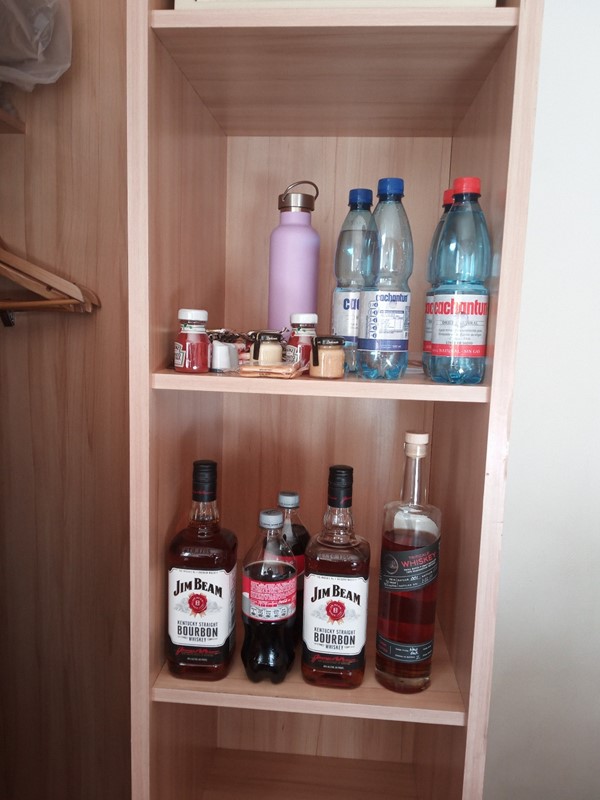 We poked around the neighborhood a bit, and finally settled on the restaurant – the hotel restaurant. Turns out it was the best place around – and in the middle of the afternoon, it was packed. When in Chile, gotta start with Pisco Sours!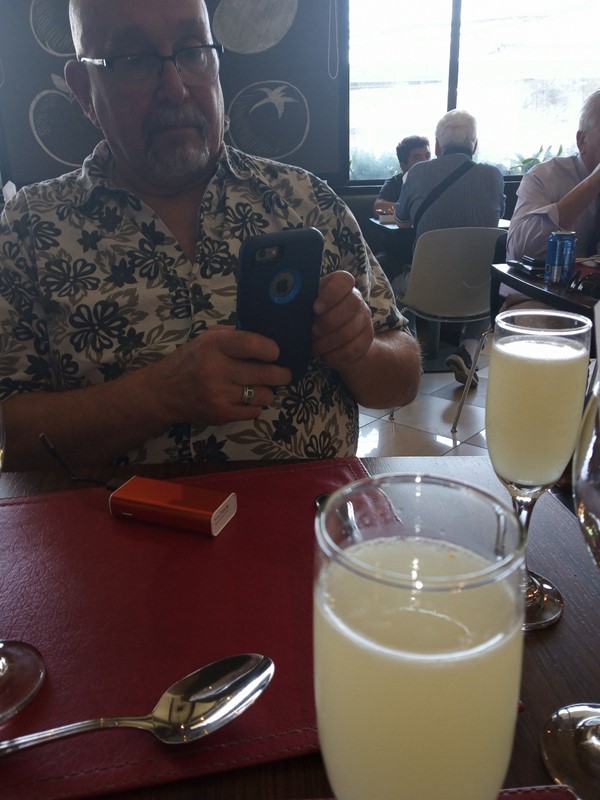 We opted for burgers…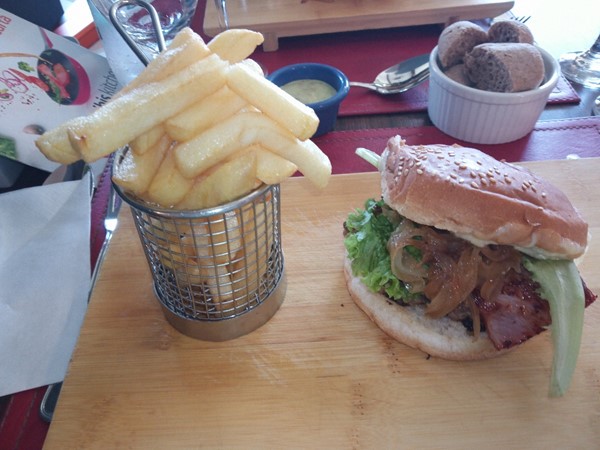 Nap time for both of us and then a little wandering around the city… his shot shows damage still around from the earthquake ten years ago.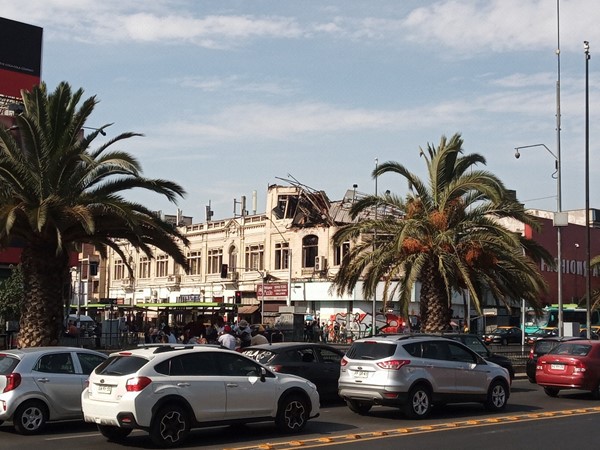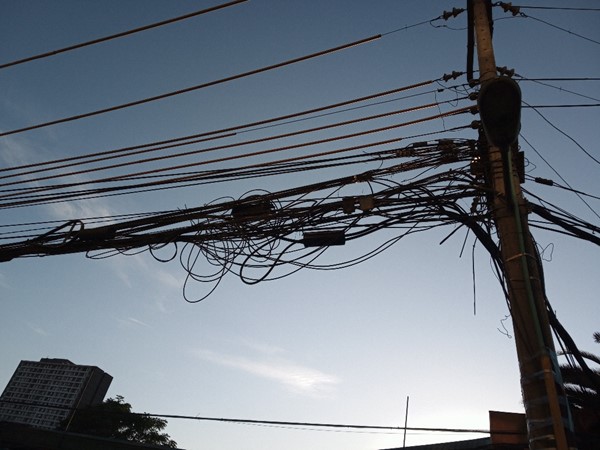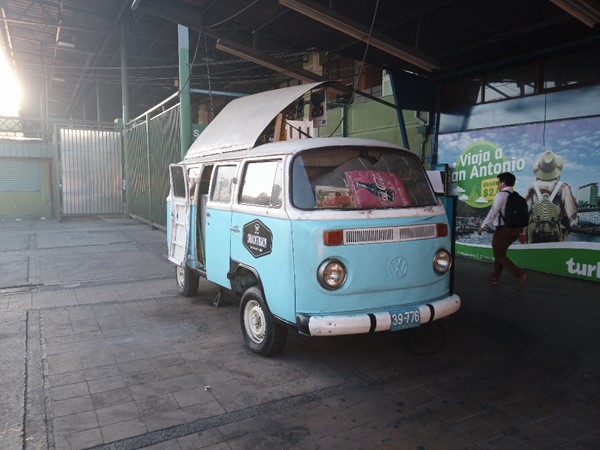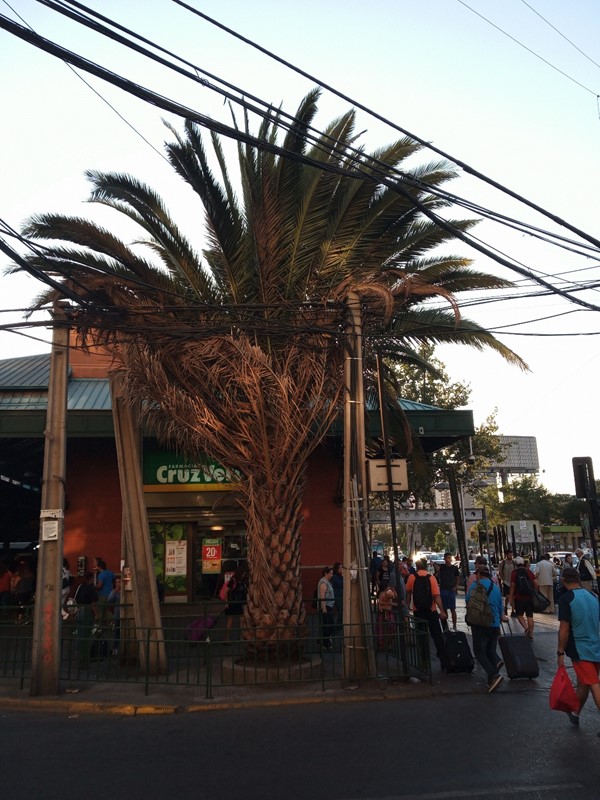 Dinner found us BACK at the hotel restaurant (Ibis Kitchen) realizing that even though we went further afield, still no sit-down restaurants with table service.
Rache got the rolled roast….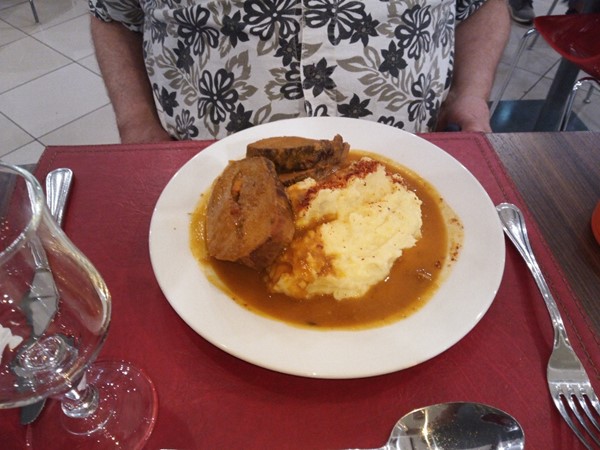 I opted for the chicken breast, which comes with a fried egg on the fries (think I should have gone for the mashed potatoes):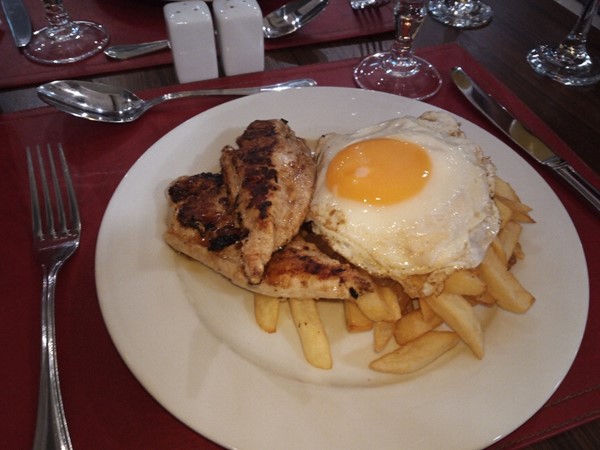 Our next day was filled with getting transportation sorted – like our subway pass and our bus tickets to Santa Cruz, our next destination, and wandering around the city after I grabbed a quick dog across the street at the train station…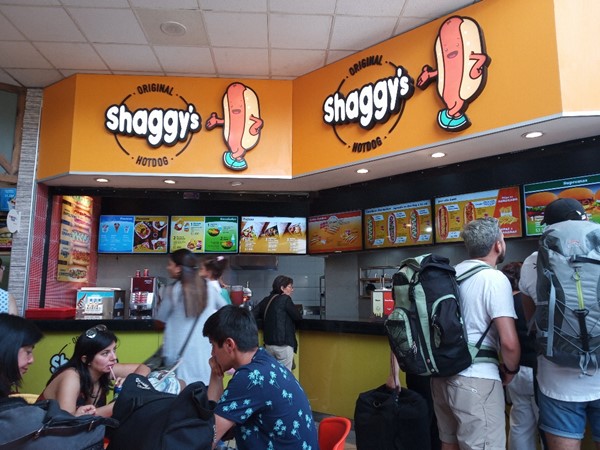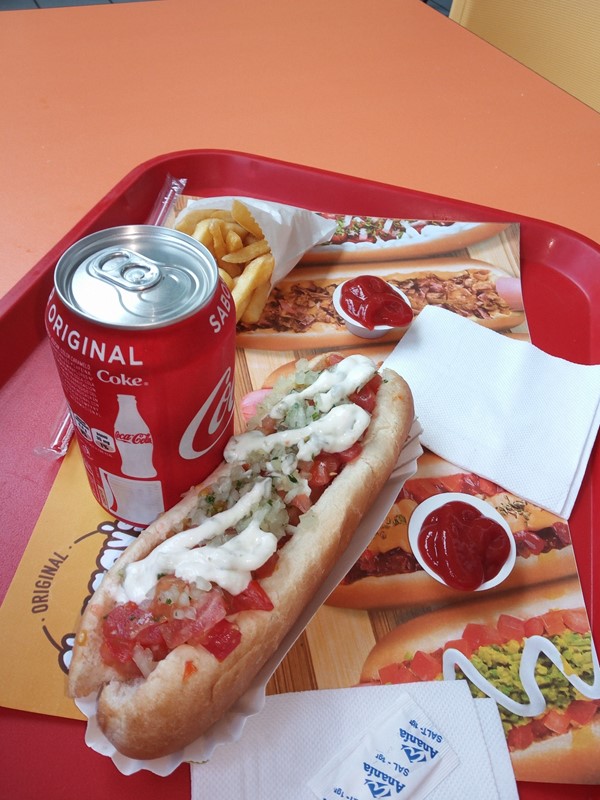 And then into the city trying (and failing) to find a funicular up the hill to a big Jesus statue (though not as big as Rios)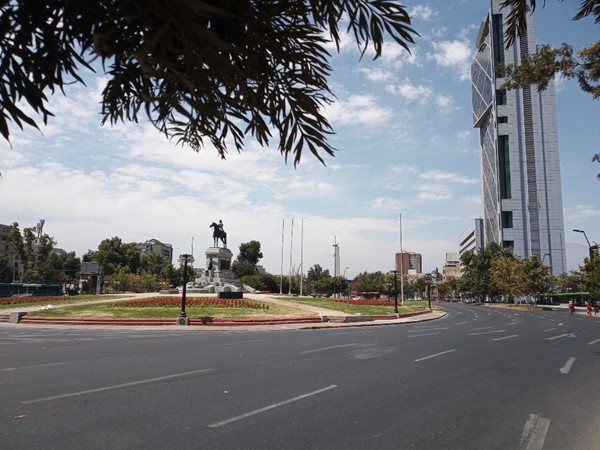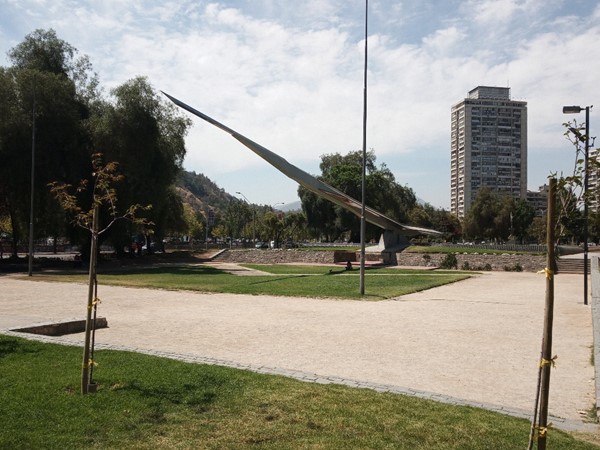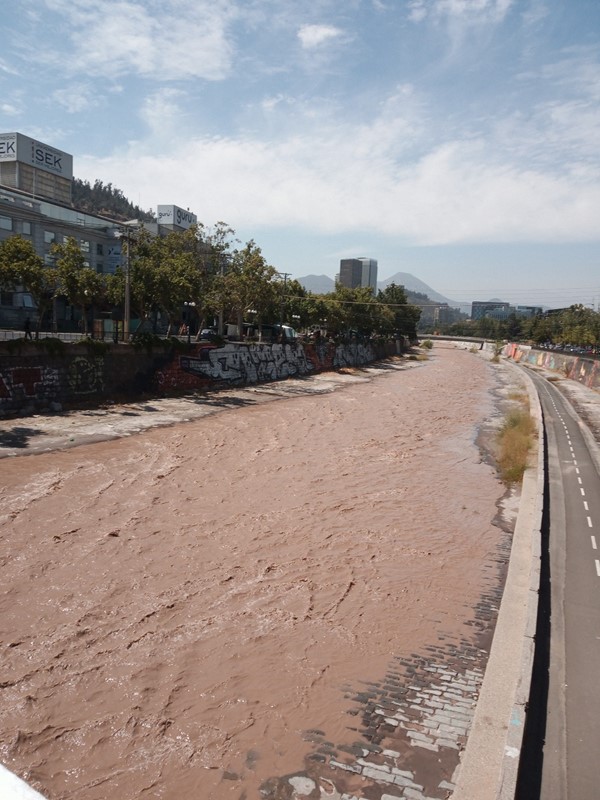 There is train service in Chile – it just doesn't run to many places are at many times.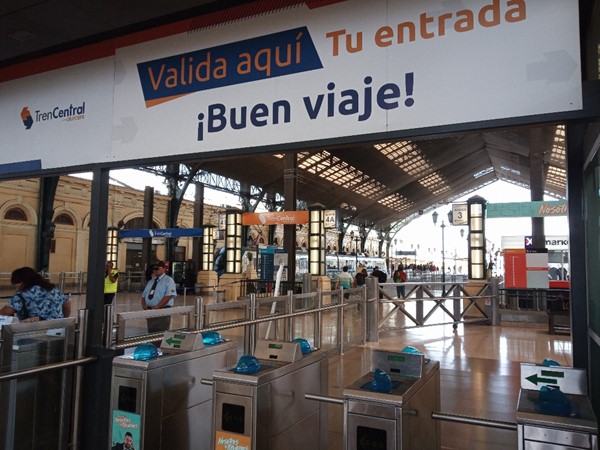 This is the shot that I took….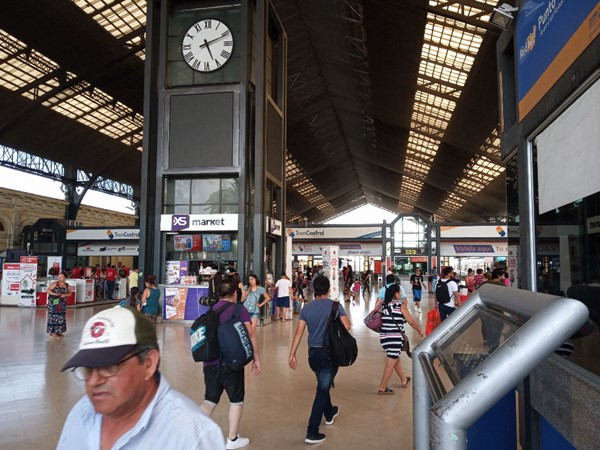 Seconds later, Rache took this one….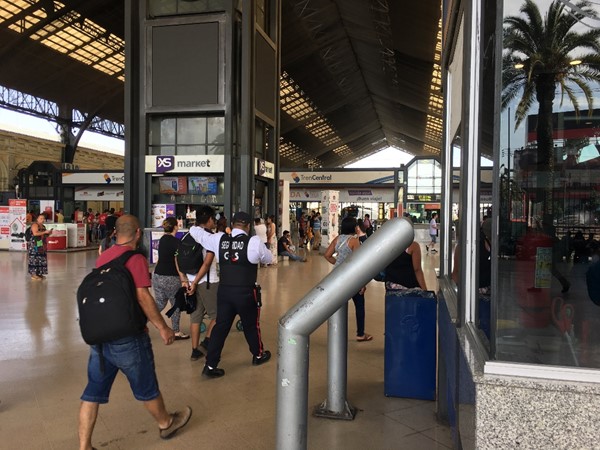 He accidentally caught a cop doing a perp walk!
Rache looked up restaurants and found a possibility via Uber. Car came quickly, and off we went – and when we arrived, the restaurant looked sketchy – as did the neighborhood. The driver said to not be here after dark, and we agreed, and started walking away from the people towards larger streets, and stumbled upon El Toro, which turned out to be GREAT!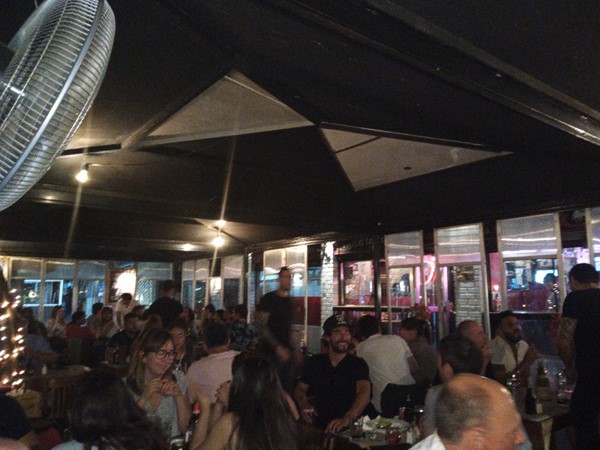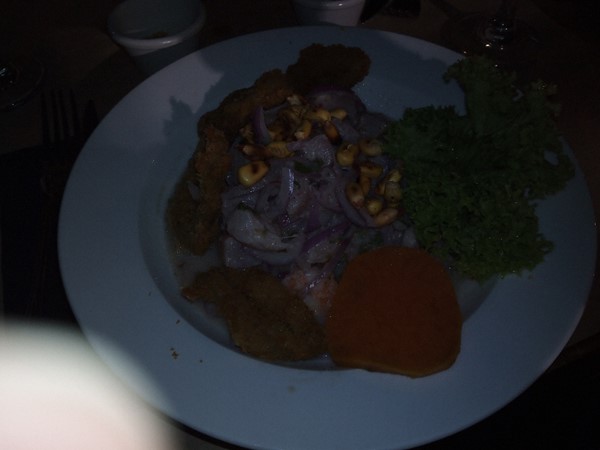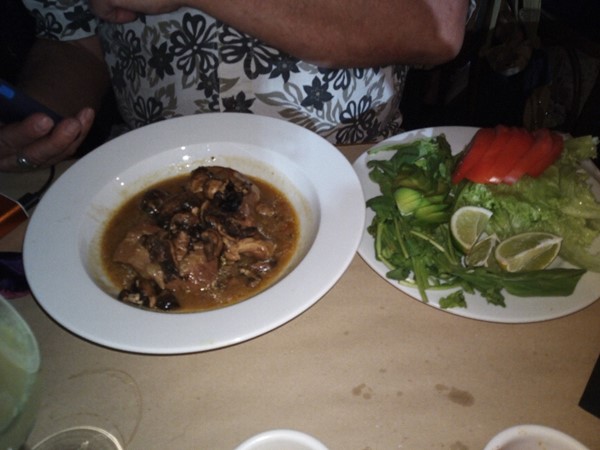 Another good meal that put us to bed early!
Tomorrow morning, we are off to Santa Cruz!
[? ? ?]
For more blog entries, click here.