The length of my overseas trips are determined by two factors:
The ability to only take one weekend in a row off from the wine shop
The longest amount of days that I can business class flights on all segments
The upshot is that I'd have liked to leave on the red-eye a day before (or better yet gone through Dallas and saved 16 hours of layover in Miami) and returned a couple of days later. Not to be. When you are using miles to get a business class seat on a partner carrier you take the routing and the days available.
Bit of a clusterfuck getting back to the airport – should have put into Uber than I wanted to go to the Holiday Inn rather than the airport (and get yelled at in Spanish by the Uber driver). Ended up having the hotel book me a car, which, oddly, was cheaper than the Uber would have been. It was a tourist car, not a cab, is my guess.
Bit of a zoo at check-in, fortunately the Business Class lines were shorter: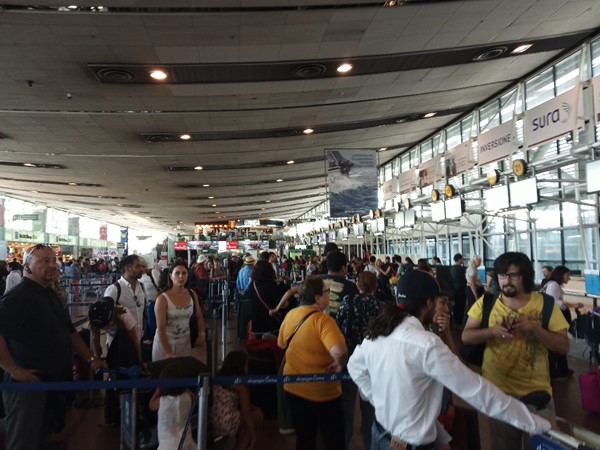 And beyond customs, there was even an American Admirals Club (which will be handy for Rache since he has access now that he's an Alaska Lounge member).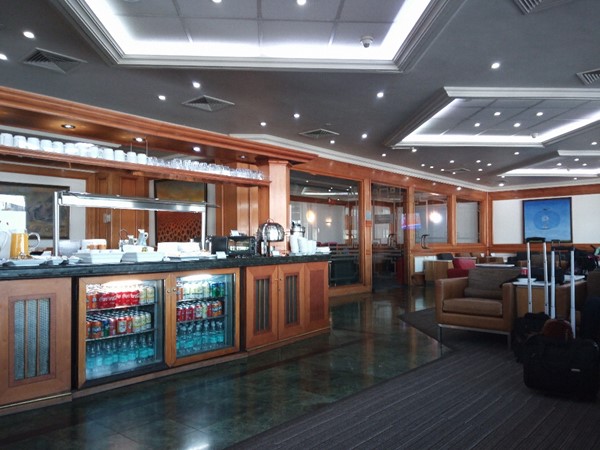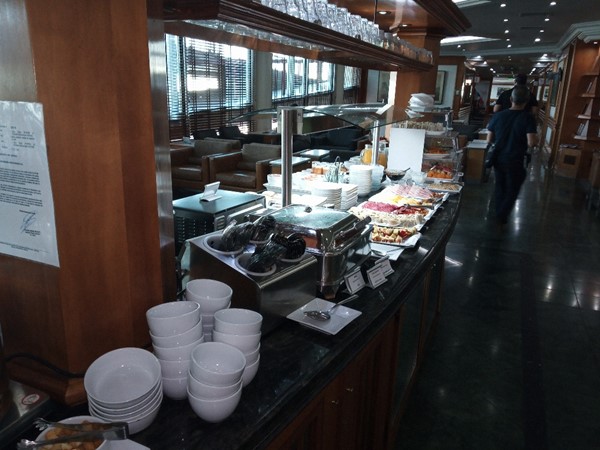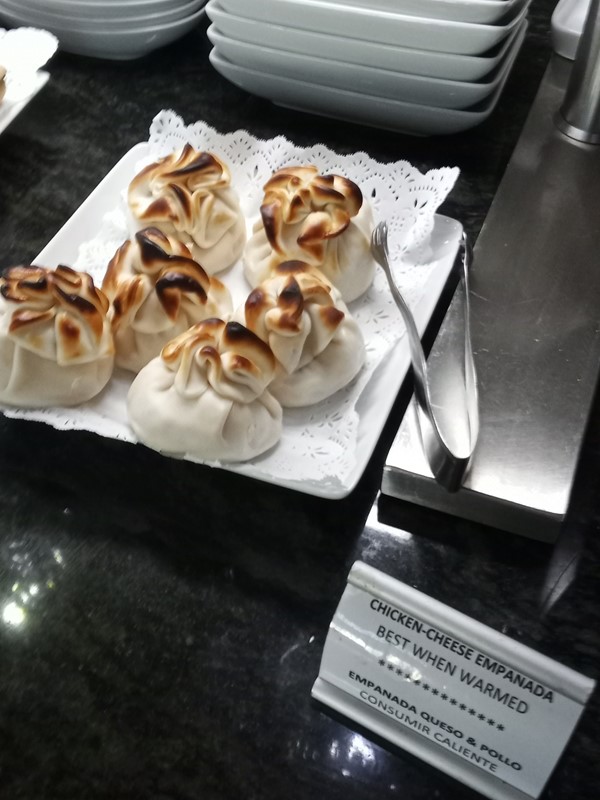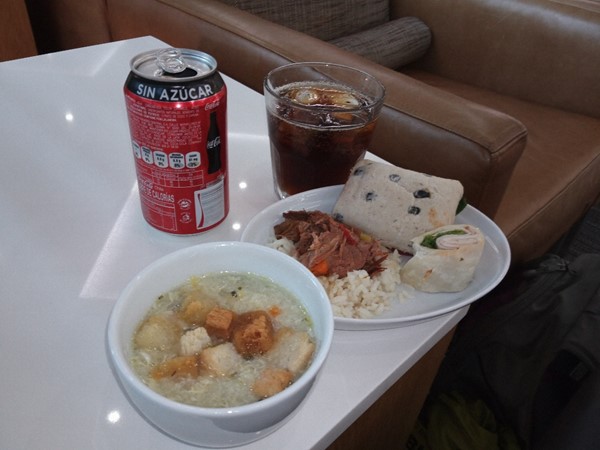 In what seems like no time (with free food/drink, time morphs), we had loaded. Today's plane is a 787-800, but it has the same seating at the 777-200 that I flew down on. Don't I look happy?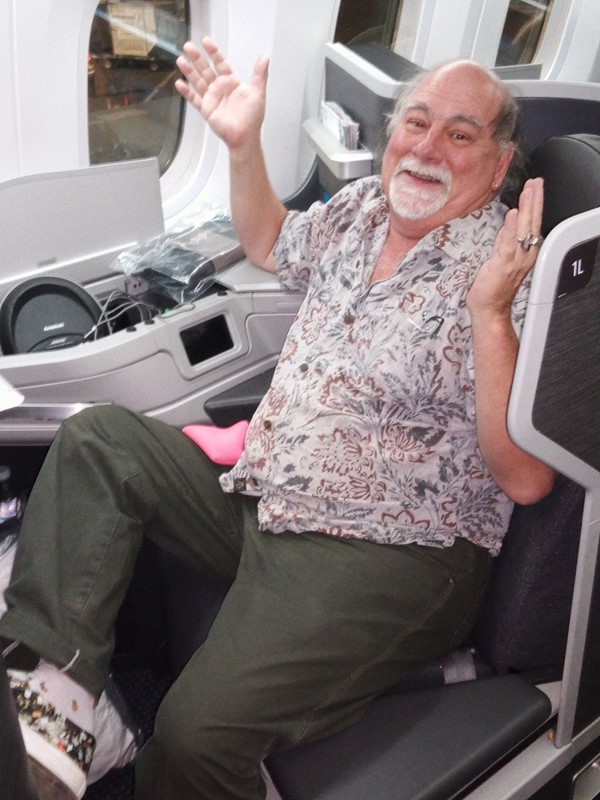 Even happier after takeoff when goodies started appearing…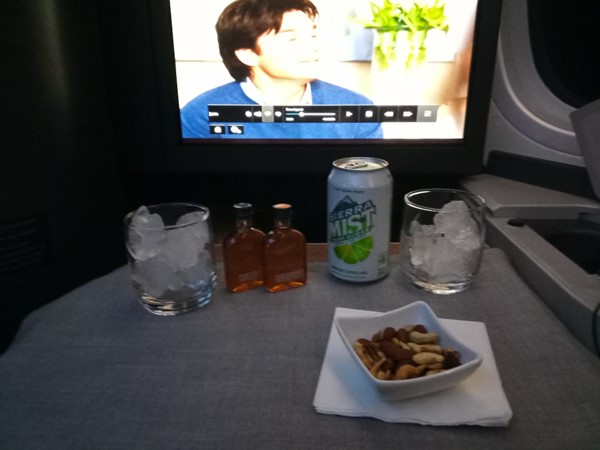 Followed by dinner…thankfully, served in two courses: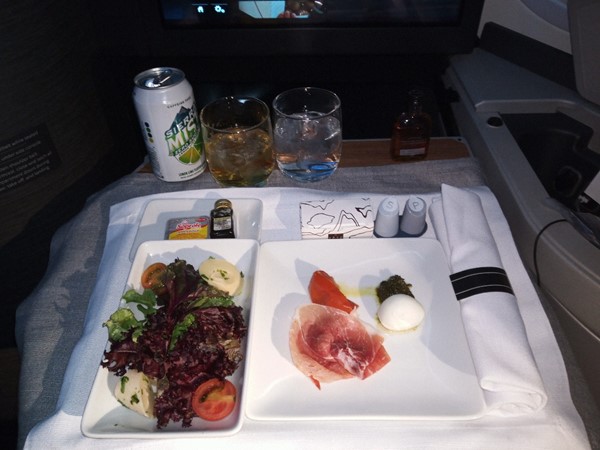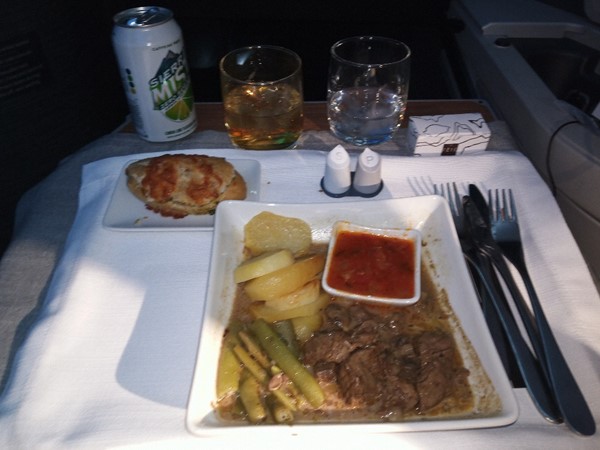 I must say that I was impressed by the Business Class bathroom on this leg: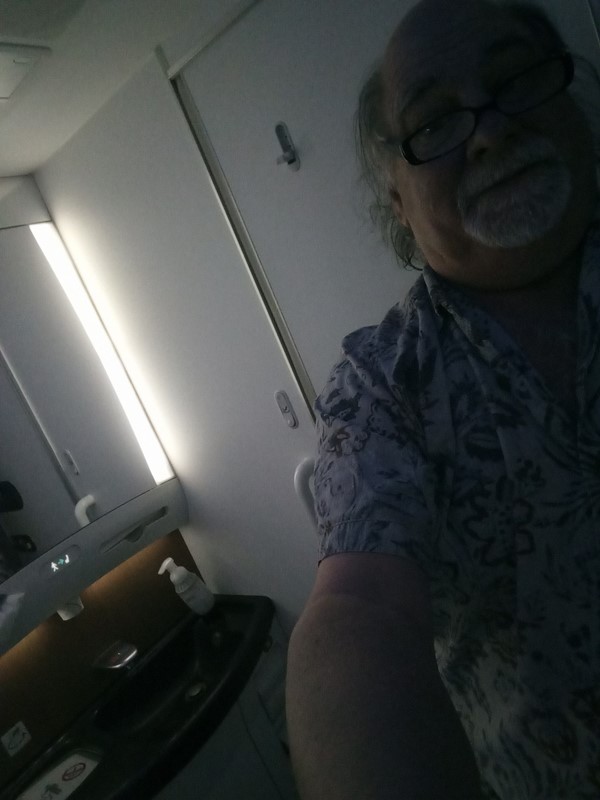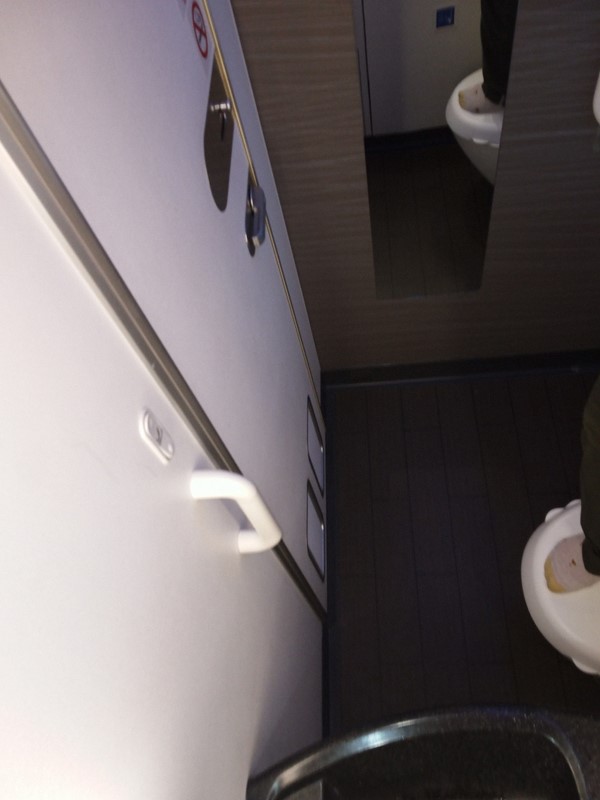 And soon it was time for bed…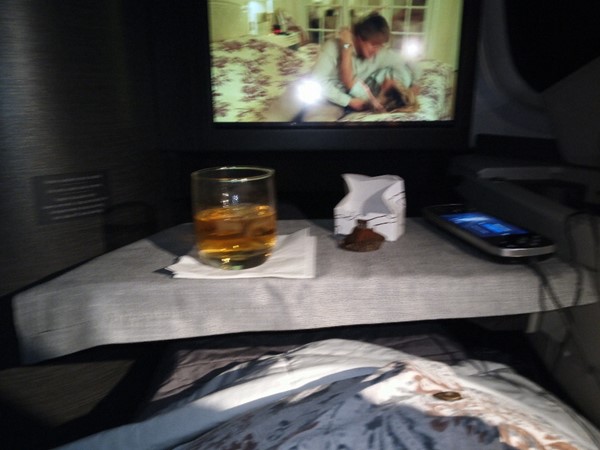 Global Entry was quick, sadly, luggage was not. The problem with South America flights is that it seems that EVERYONE has two LARGE checked bags.
Eventually made it to the lounge – and a shower: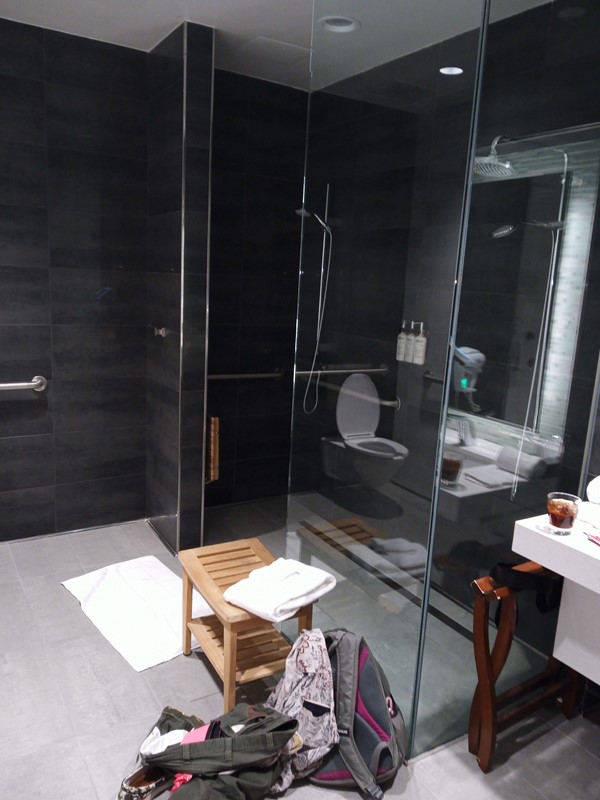 It really doesn't suck to travel Business Class.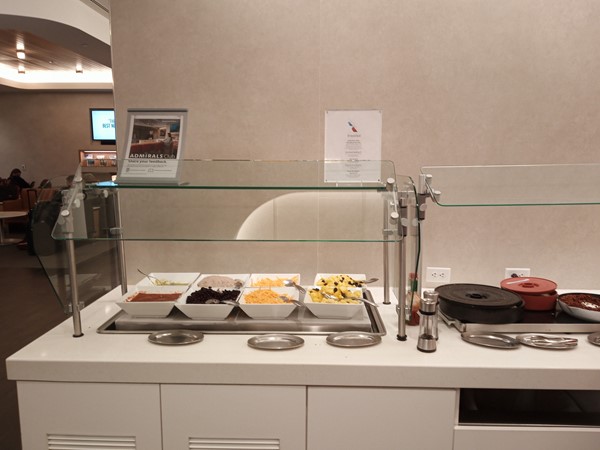 Sadly, I wasn't hungry, but they even had an Avocado Toast station:
I knew I'd be getting breakfast (again) on the flight to Seattle: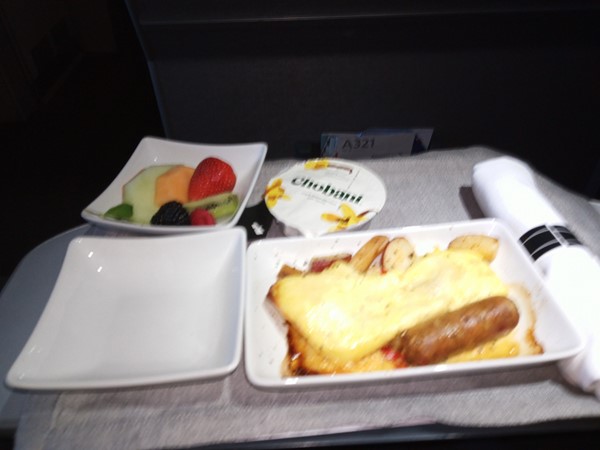 So, that brings to a close my South American adventure.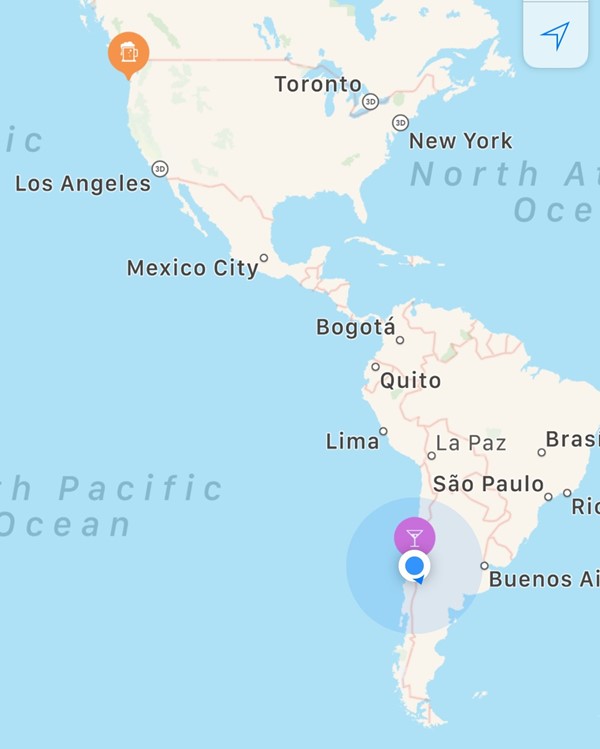 Next week is all mileage runs.
[224.4]
For more blog posts, click here.