After 10 days of mileage runs to Raleigh, including an inadvertent stop in Vegas – it's time so stay someplace for a couple of nights…and get warmed up.
Because of the weather, my original non-stop flight is now a two hop, through San Jose. Fortunately, I got upgraded on both legs, and the first one came with a turkey burger:
Sadly, I wondered why it was a little dry. It was a Turkey Burger, the Flight Attendant said, "Burger" and I assumed beef. The next leg was the "Protein Platter" since I was full from the two previous flights. Did I mention that I flew from Vegas to Seattle to catch my now connecting flight to Austin?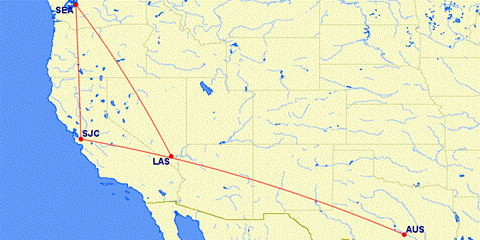 Because I was on two different tickets, they couldn't just send me from Vegas to Austin (and they would have had to move me to American).
The flight cancellations (and Vegas) meant I didn't get into Austin and to the condo until midnight – basically wasting an entire day of my holiday. But the condo was nice: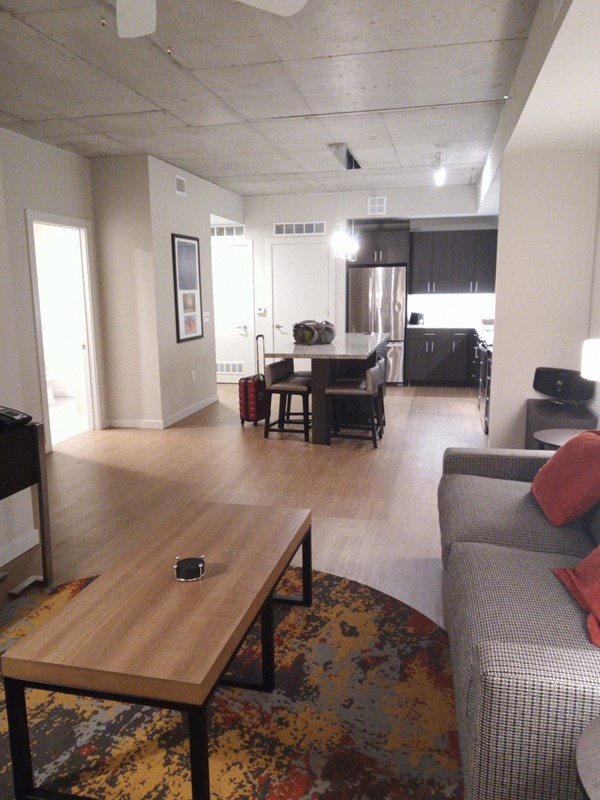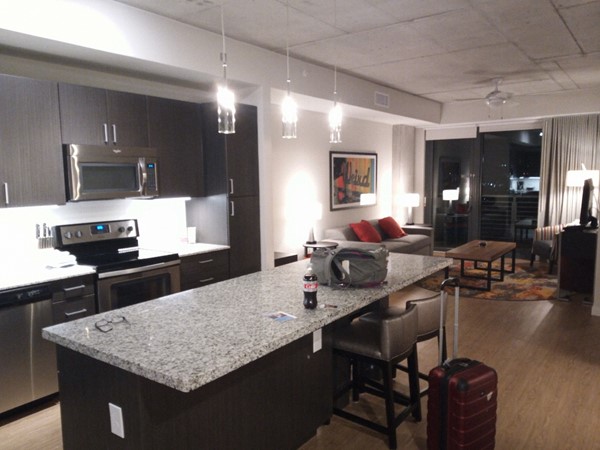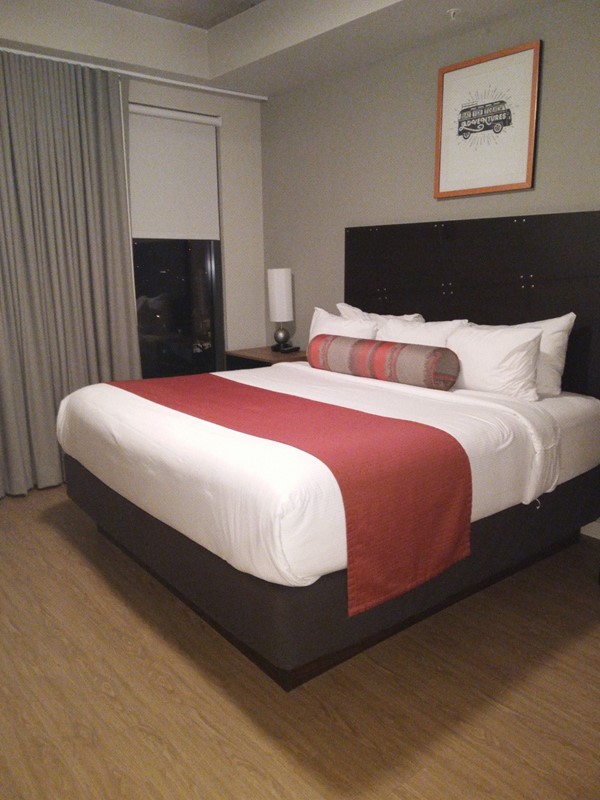 Made myself a cocktail and went to bed.
Here is the view from the balcony: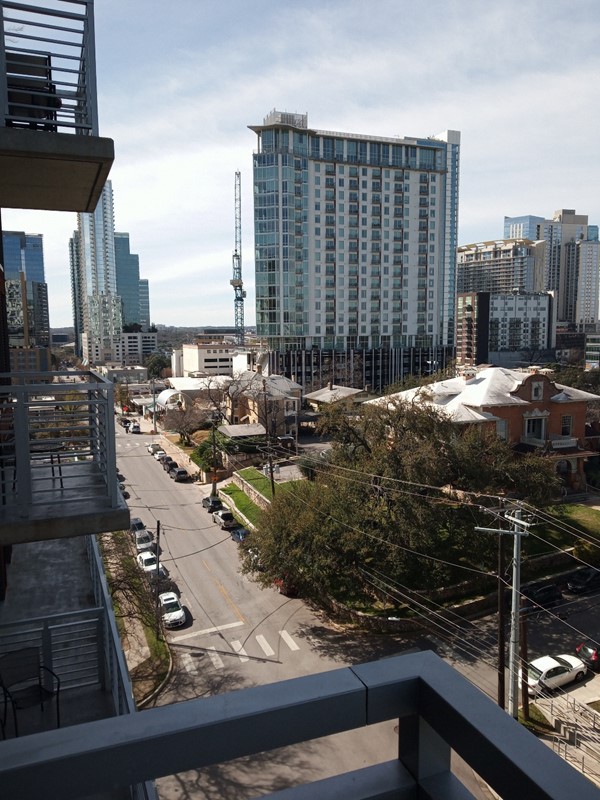 The WorldMark Austin is in the middle of the city, two blocks off the 6th Avenue Entertainment District…which means good food!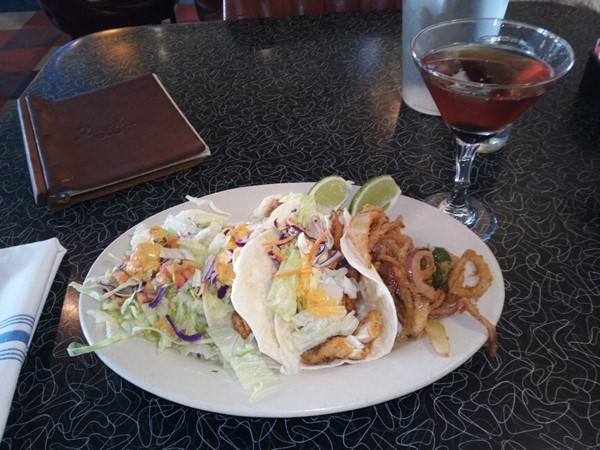 Those would be the fish tacos and a Manhattan at Ranch 616, one of my favorite spots in Austin. It's the curved roof over my shoulder…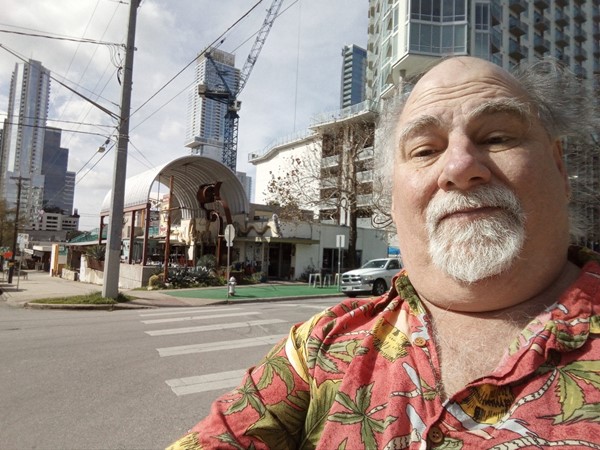 Next up is a random Austin building – as they say, "Keep Austin Weird."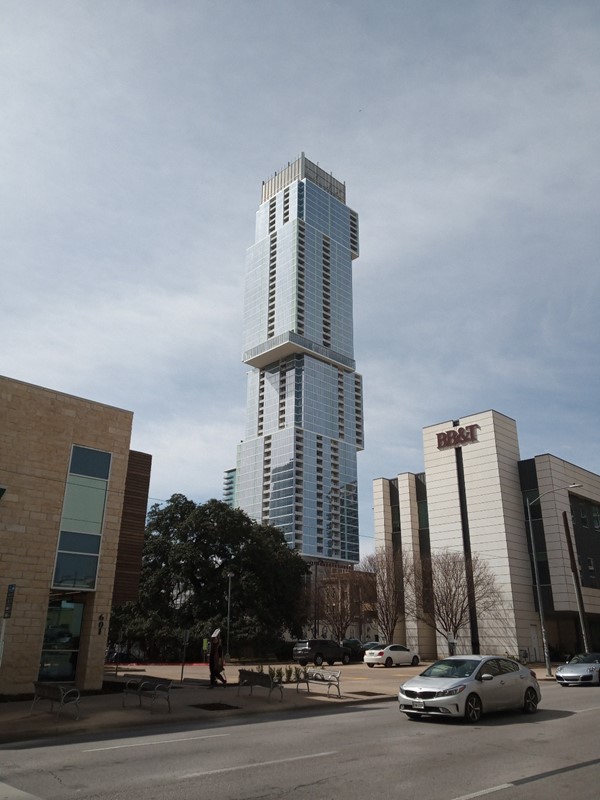 After my lunch (and a little shopping, and a nap), it was pool time, even though it was 65 degrees out with a slight wind: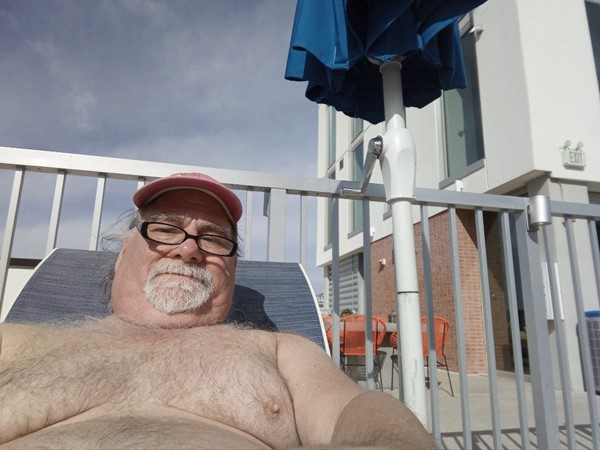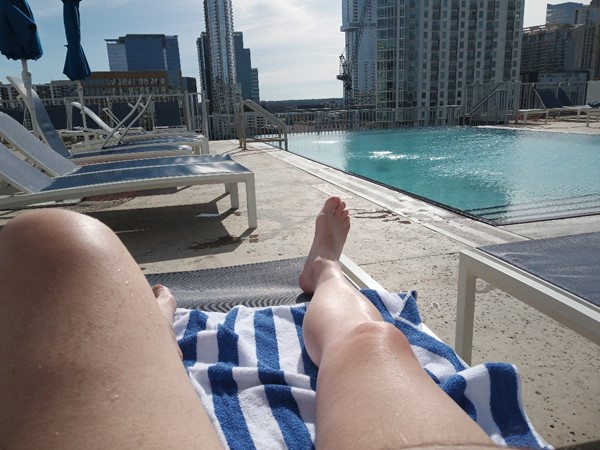 The evening meal was at a place I hadn't tried before, Sophias, which is an Italian place in the basement on 6th. I'd seen the menu earlier and knew exactly what I wanted – Grilled Octopus! But first, a Barrel-aged Manhattan: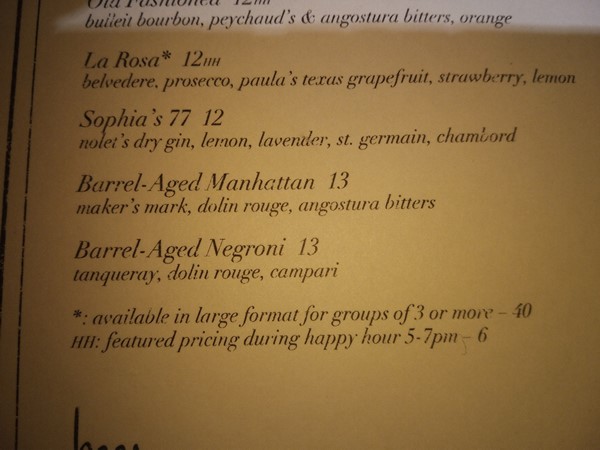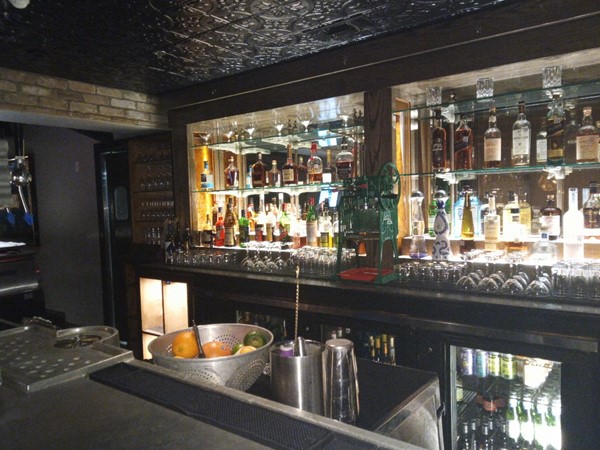 Followed by a Barrel-Aged Negroni!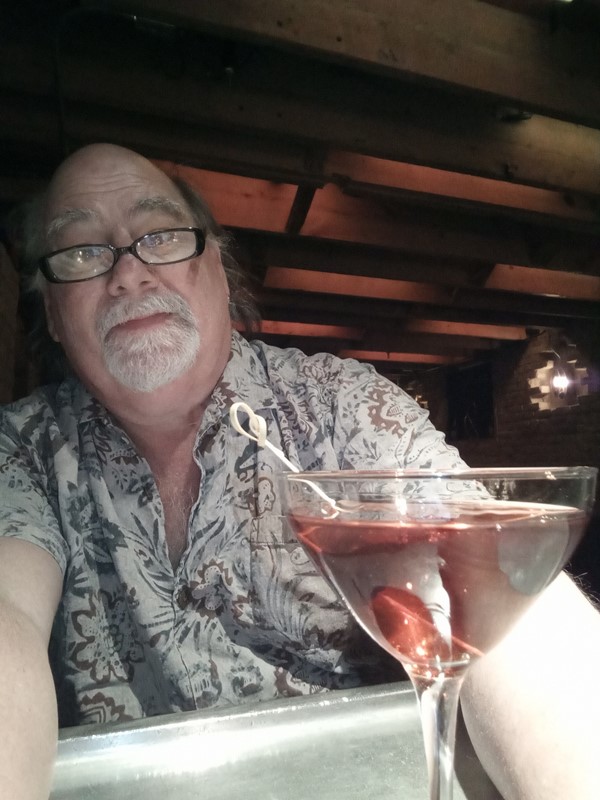 Had to try it as it was on the Happy Hour menu. Think I'll be coming back to this place.
More supplies needed – a little trip to Royal Blue Grocery is in order. Larger than a convenience store (with custom sandwich bar), but smaller than a real grocery store: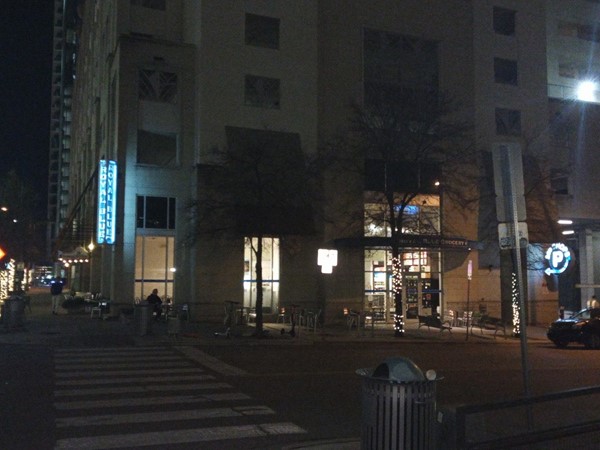 The morning found me back (from previous trips) to Walton Fancy and Staple (reportedly owned by Sandra Bullock) for my mid-day meal…which, rather than the Rueben, was the Biscuits and Gravy with a Burnt Orange Cocktail (whiskey and orange juice with other things):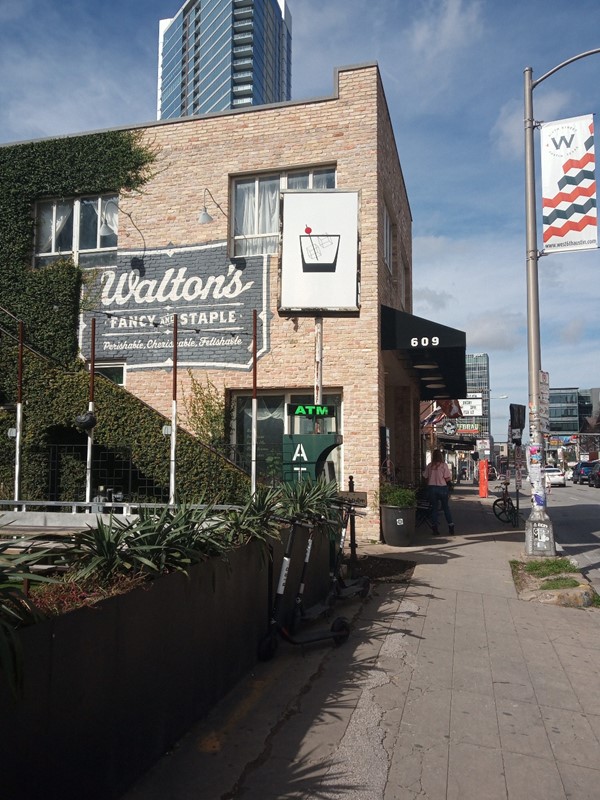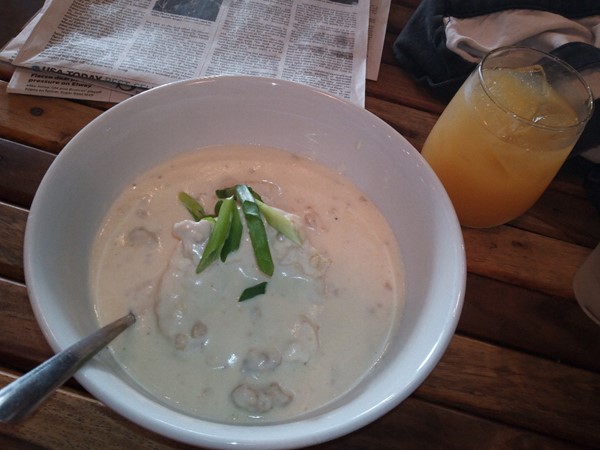 Then, more pool time – instead of yesterday's 65 degrees, it was 75, but the breeze was still there….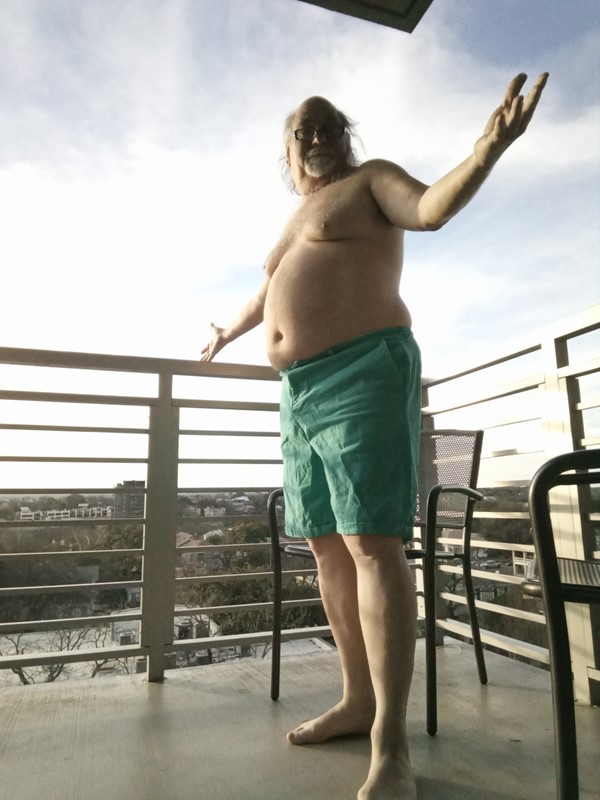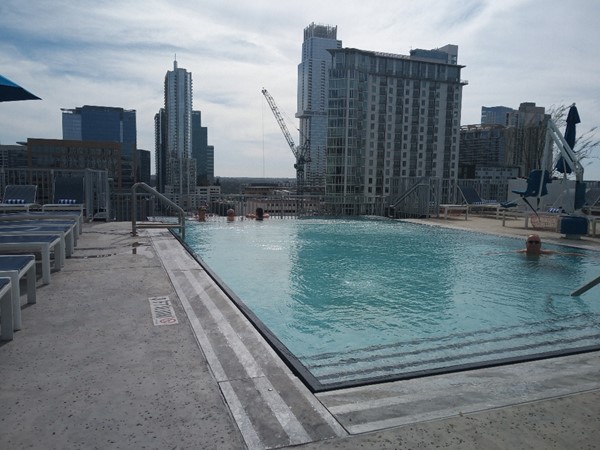 And a couple of more photos from the balcony of the unit: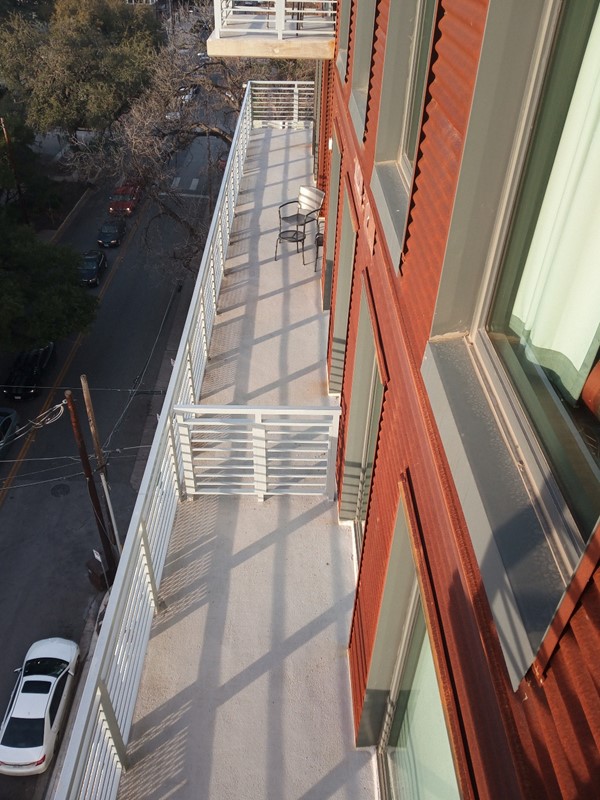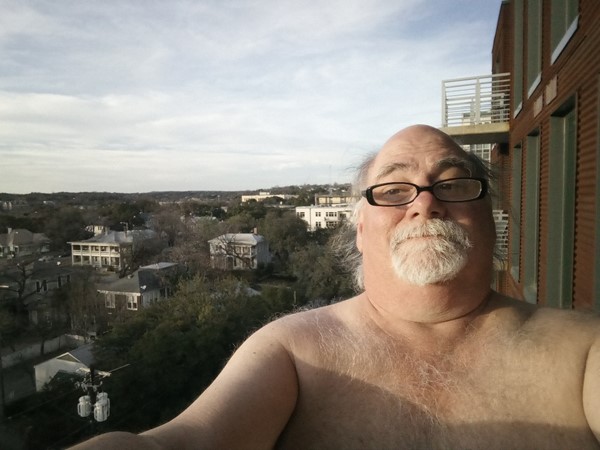 And beautiful sunrise shots….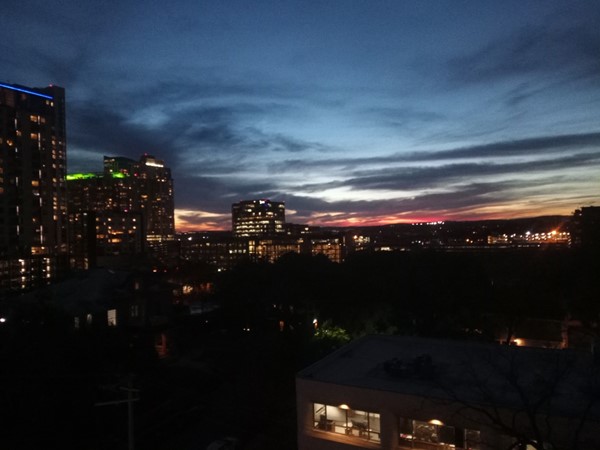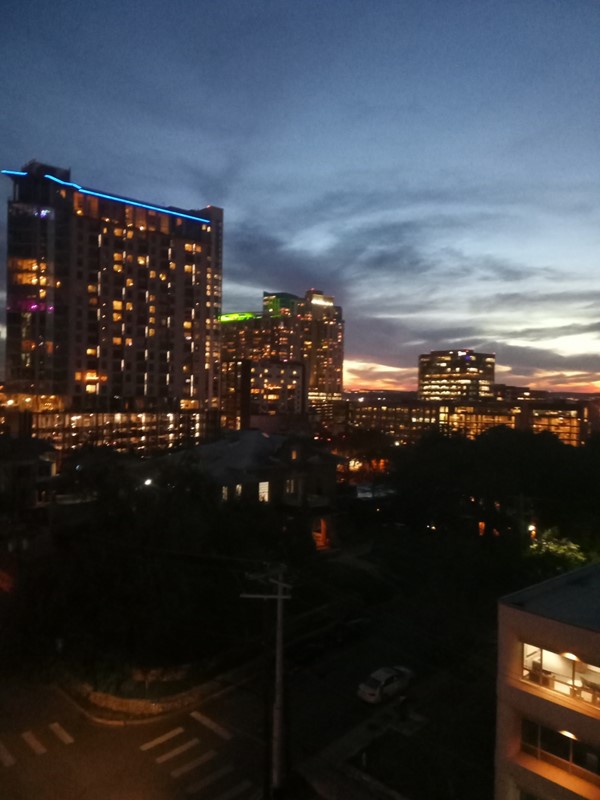 Followed by take out Nashville-style hot chicken from Tumble 22 where I got a double order, which in one case turned into a three stack: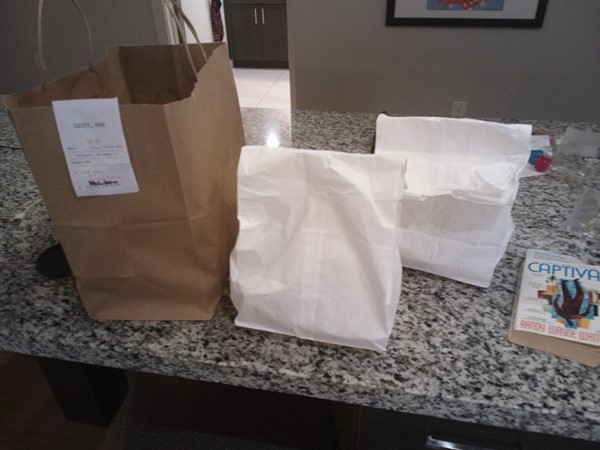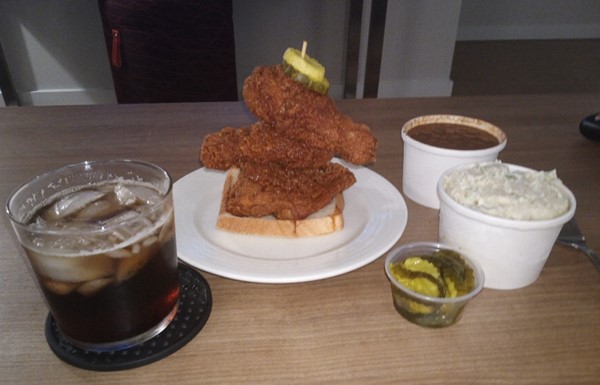 With this for my final morning "breakfast":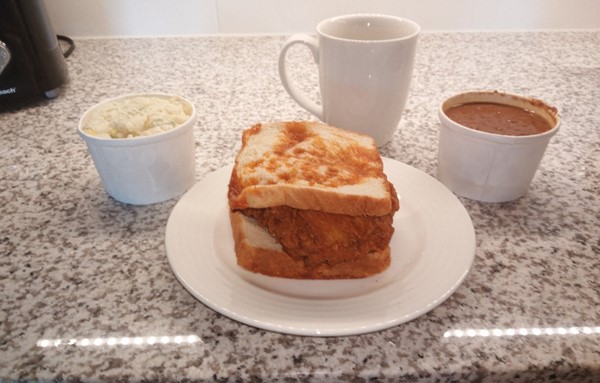 I had to check out at noon – but I stored the bag, and returned to the roof for an 85-degree day…I got pink: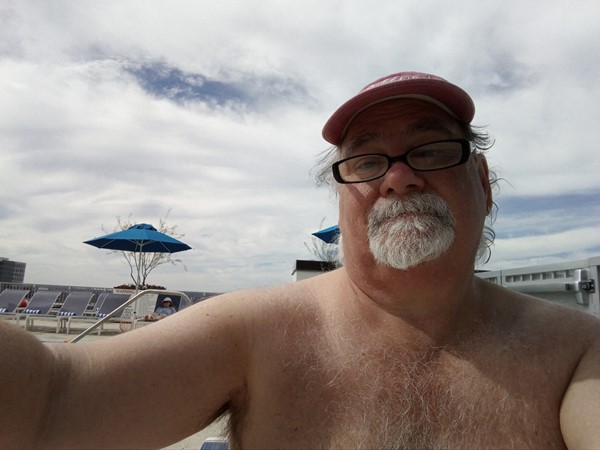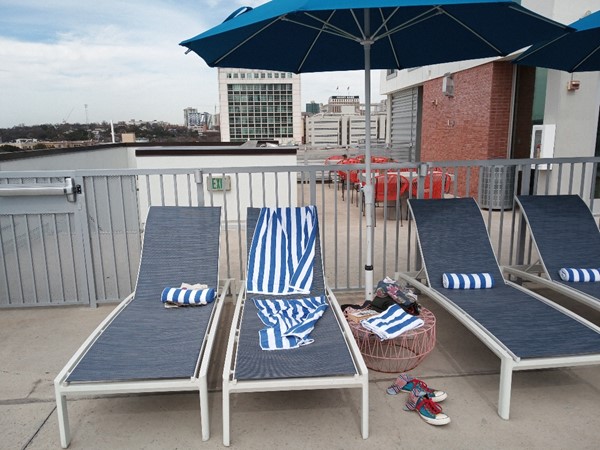 Made me miss my first day, when I was delayed getting into the city.
Picked up my bags at the desk and headed to the lounge at the airport for my flight home: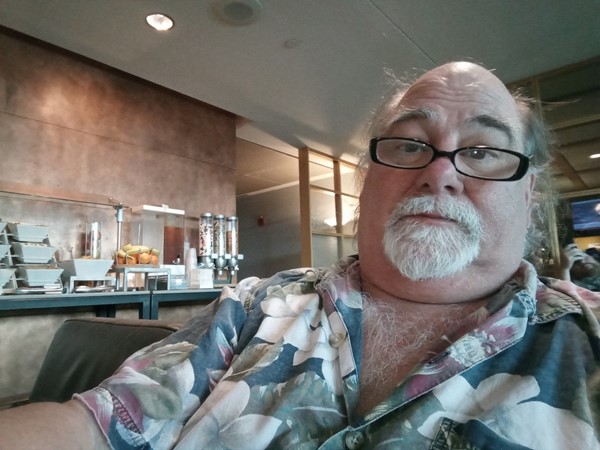 It was only a hundred more to book First Class on the way home, and it being a Friday, I knew upgrades would be tough it being an Airbus with less First Class seats, and it meant I could book my favorite, 1C. This is old Virgin America metal.
And it includes inflight entertainment, which will be going away this year as Alaska upgrades the Airbus metal to Alaska seating, but with the new First Class seats: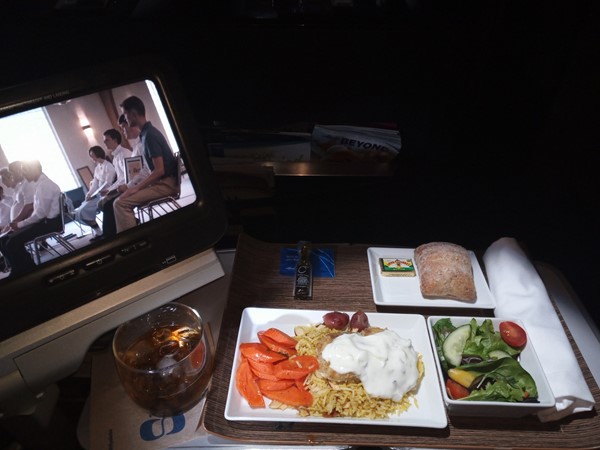 I had the cod (again, for the 5th or 6th time this week).
I had carryon so I landed, hailed a Lyft, and headed home.
Mileage runs done for the year, at least until the fall.
[224.8]
For more blog posts, click here.