Two blocks from my house is the Duwamish River (with kayak launch for those that do those sorts of things in the park, and a boat launch for bigger things), and this is now the view across the river: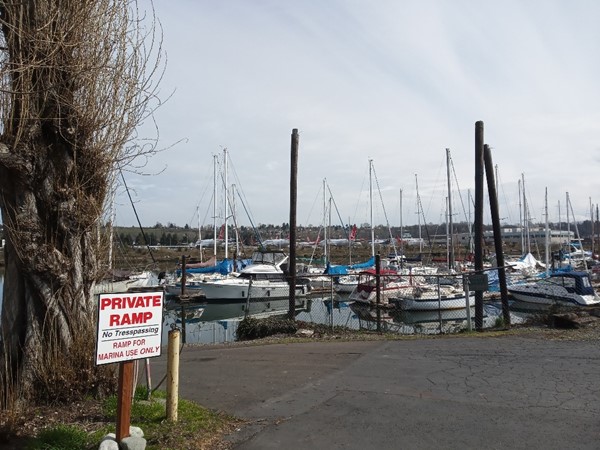 If you go up the bridge – this is the view: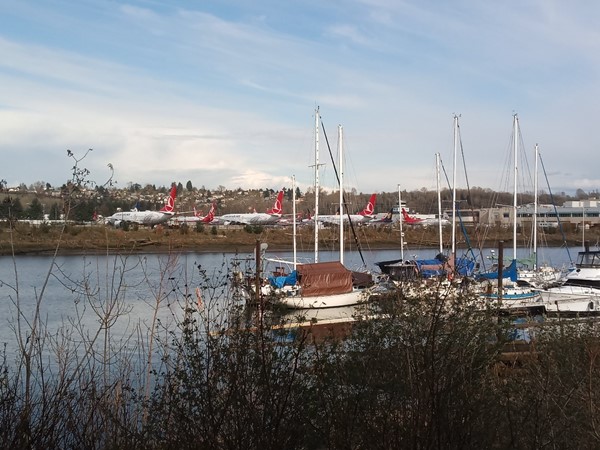 From the middle of the bridge: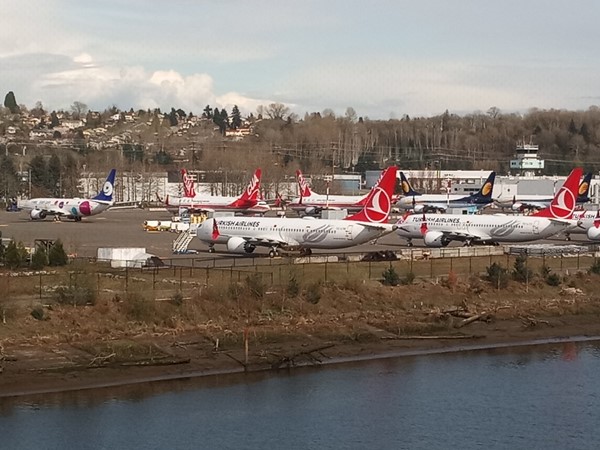 And the far observation area: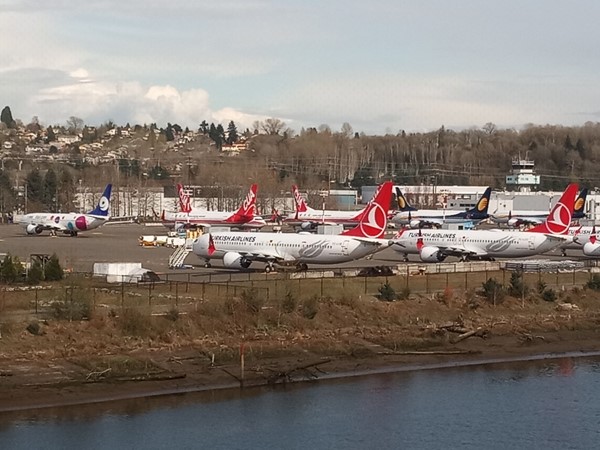 So far, this is what I'm seeing out there:
Three Turkish Airlines
One 9 Air (Chinese low-cost carrier)
Two China United Airlines
Three Jet Ay (Indian low-cost carrier)
How do they get these jets next to the river?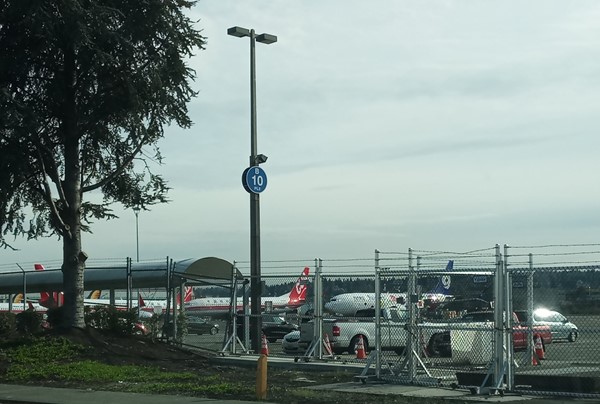 You put in a jet crossing traffic light. On one side, there is Boeing Filed (aka King County Municipal Airport), then East Marginal Way (which is two lanes in each direction, turn lanes and bicycle lanes), then the parking lot, then the river.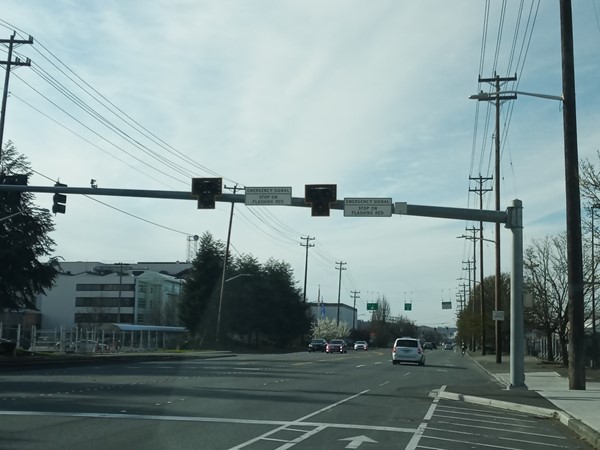 The current production rate for the 737max is a whopping 52 per month just south of Seattle in Renton. Just like when the 787's were grounded for battery problems, jets start backing up (though the production of the 787 is only 12 a month). So, every day, there is another 1.75 jets rolling off the line, and you got to put them someplace, and Renton has already filled up as there isn't much room: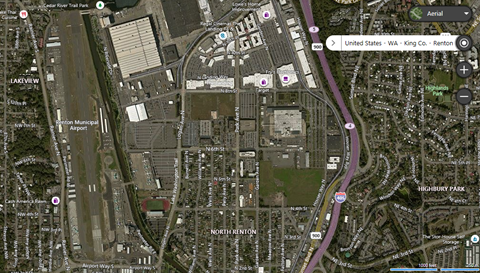 Where as Boing Field has a little more: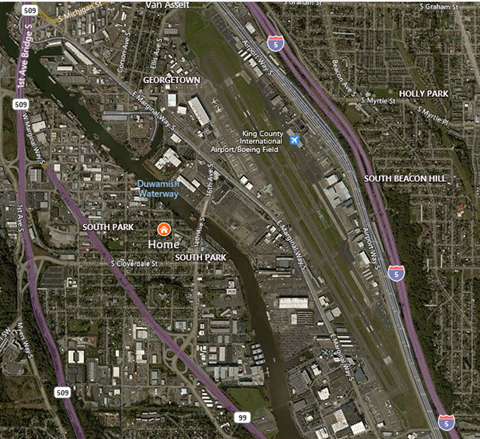 The little orange circle is my house! Directly east of that is the arking lot filling up with 737's.
And there is always the Everett Plant north of Seattle: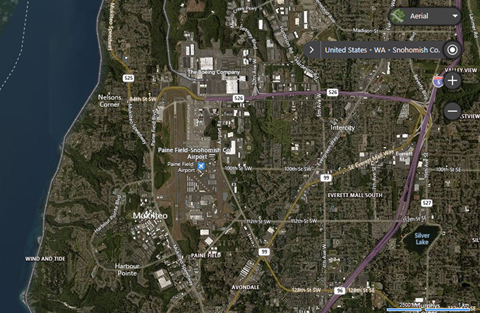 And looking south up the Duwamish – and if it were a clear day you'd see Mount Rainier looming over the region.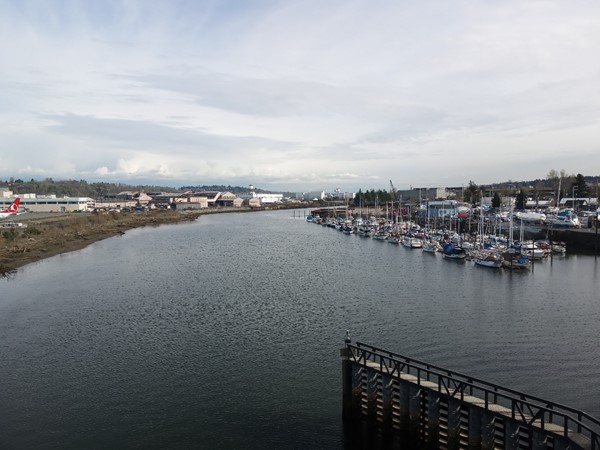 Thought you'd like that last shot to see one of the reasons I live in this neighborhood.
Wasn't planning this post – and it pushed one down the list – but people were asking questions about the FaceBook photo I posted so I decided to grab more photos and data.
[228.6]
For more blog posts, click here.