Last month I tried to visit SLO, and Amtrak failed me by cancelling two days' worth of trains. My goal was to see Jameson before he and Carolynn get married next month since I know the wedding will be crazy and I'm betting I barely get to see his brother as well.
Alaska does a direct flight from Seattle via Horizon's E175 aircraft. I love these planes – and even more when I'm up front!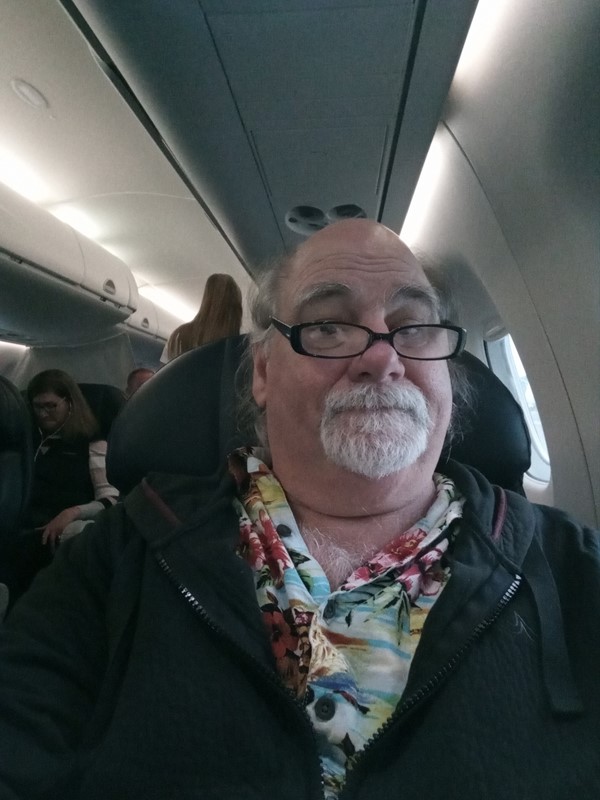 And even in my favorite seat, which is 1A, because it's both an aisle AND a window.
It was ridiculously bumpy on the way down, enough that the flight attendants were strapped in for 2/3rds of the flight – meaning I got my sandwich, but no cocktails for the entire 2.5 hour flight.
Great airport though…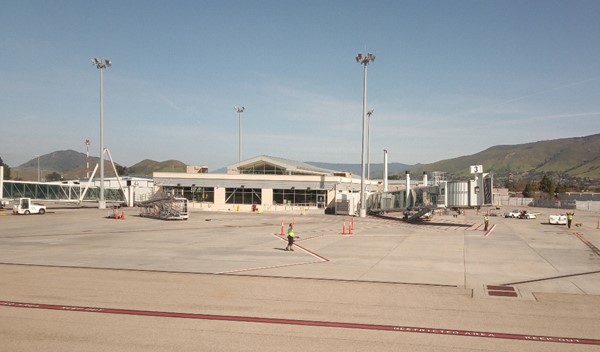 Jameson had given me directions to the house, and how to find the key, and before long, I finally had that cocktail: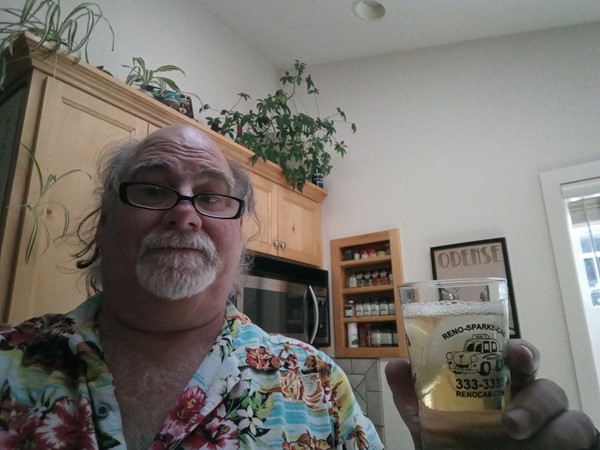 It was a pretty lazy afternoon for me, just hanging out with the assorted pets…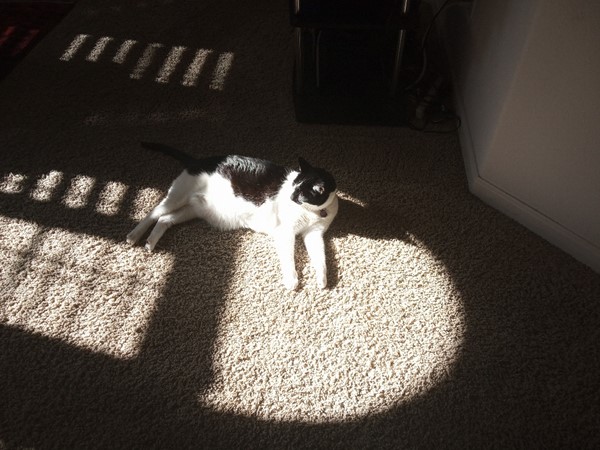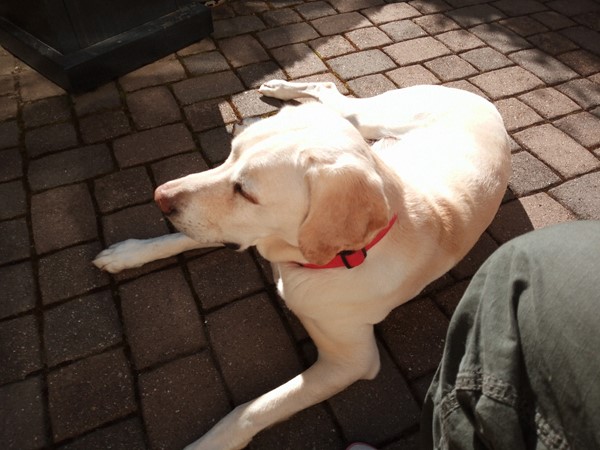 Petting neither since I'm allergic. Outside was better than inside.
Made a run to the store after checking out the fridge—got some steaks and found an amazing post-St. Patrick's Day price on Jameson's IPA and Stout edition: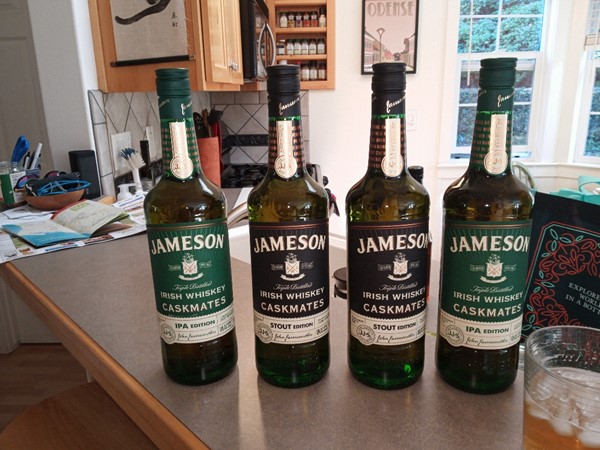 Normally $40.00 a bottle, marked down toe $20, and if you bought three or more, $15. Wow, that's like pushing $50 after tax in Seattle. And speaking of booze, I brought some down with me for the wedding: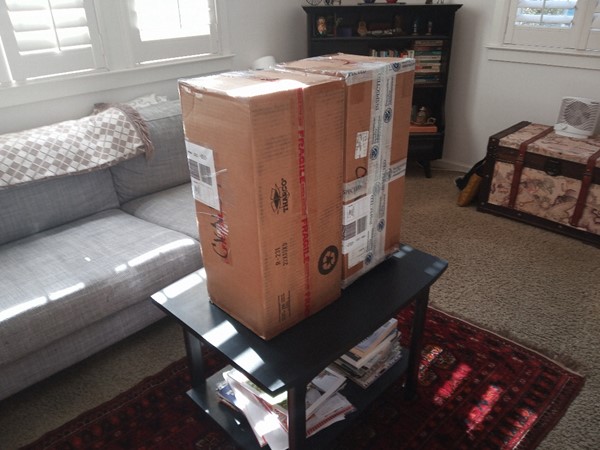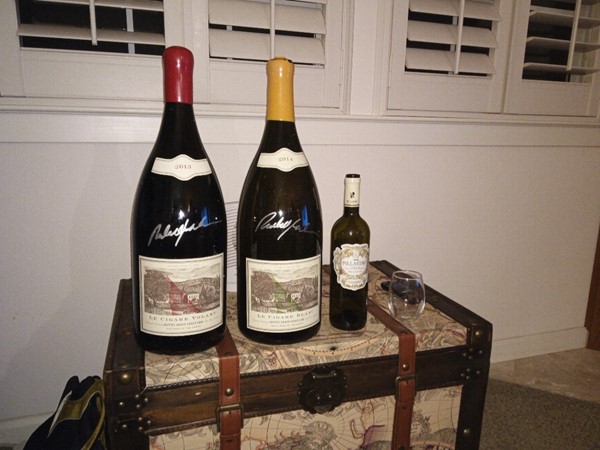 The "small" bottle is a regular 750ml size, the other two are five liters each.
Nice place they live in…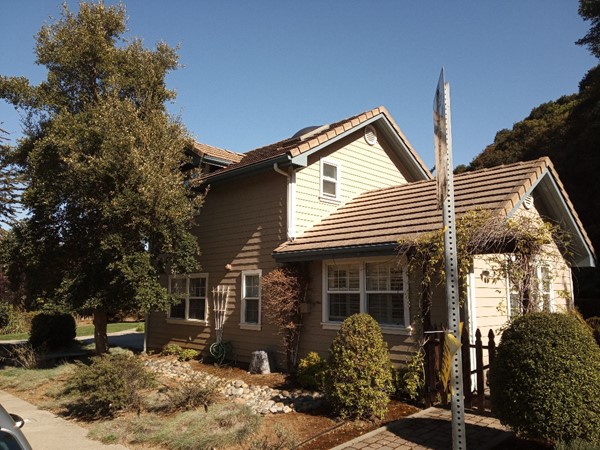 And Jameson made me up a nice bed in the office…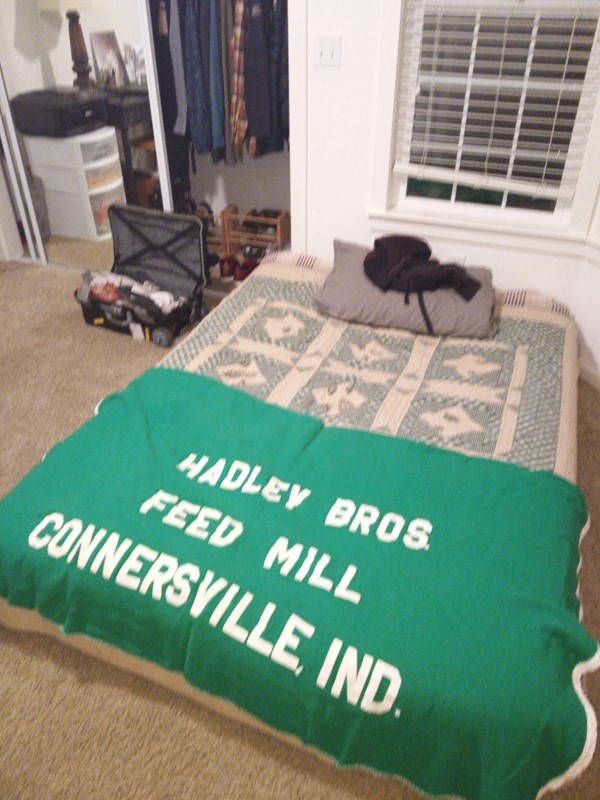 I did steaks the first night (sorry, no food porn), then lamb burgers the next night: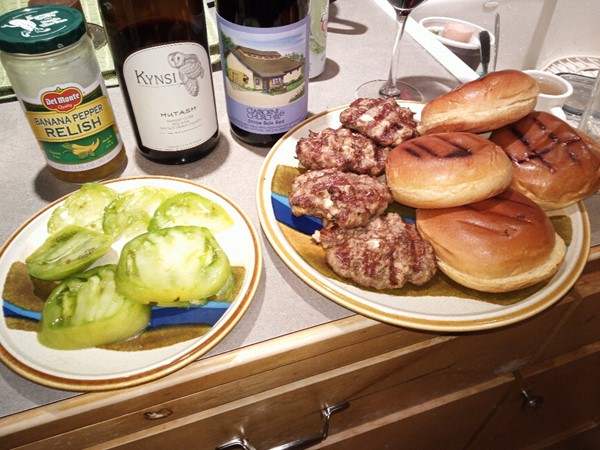 Carolynn (Jameson's fiancée) is working in the field all this week, which is disappointing because I'd wanted to spend more time with her, but on the upside, she doesn't like soy, beef, or lamb, so guess what we are having this week.
The final night of my visit, Jameson suggested we get a cocktail after he got off work at the Madonna Inn. WOW. The place was huge, and weird, and…..heavy on the pink: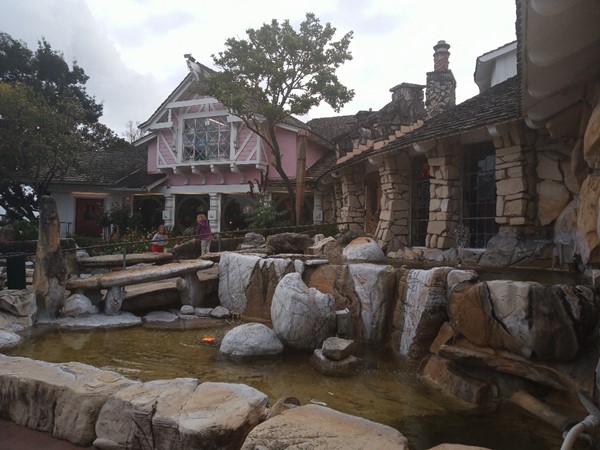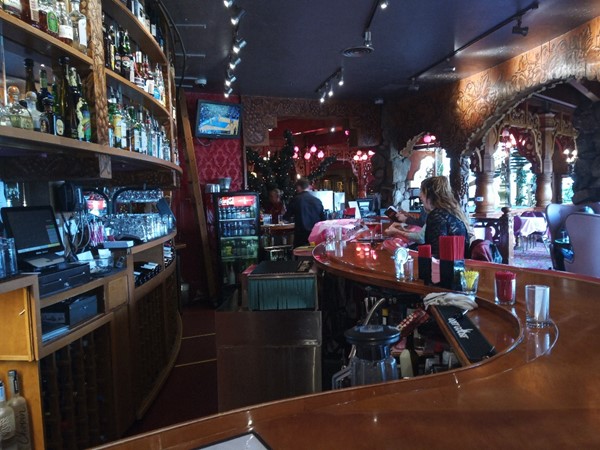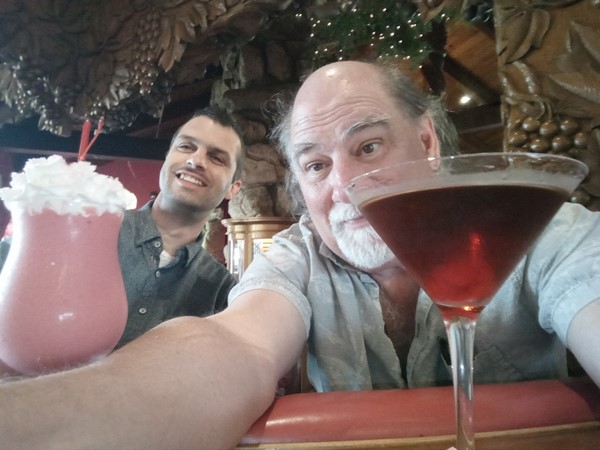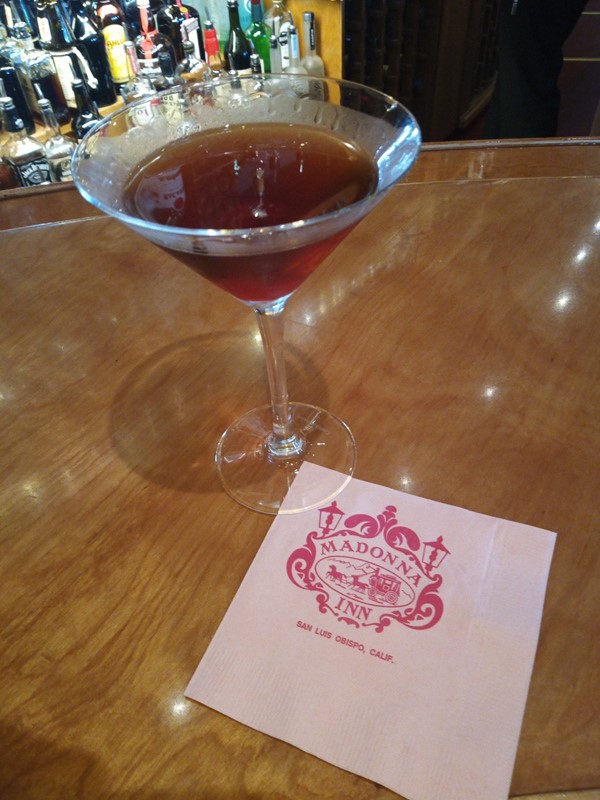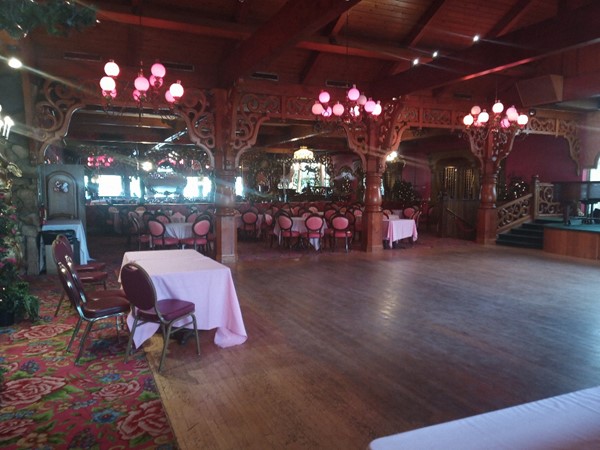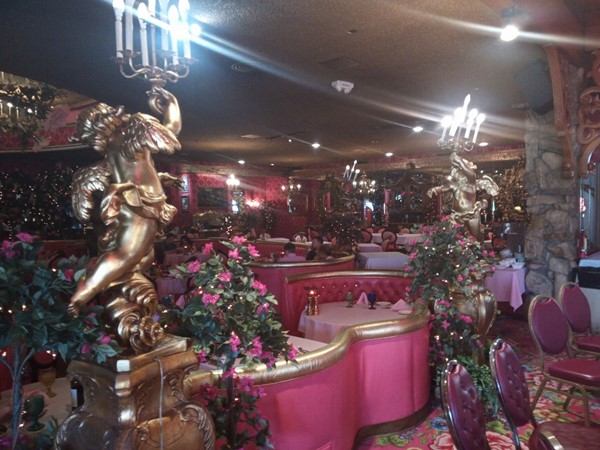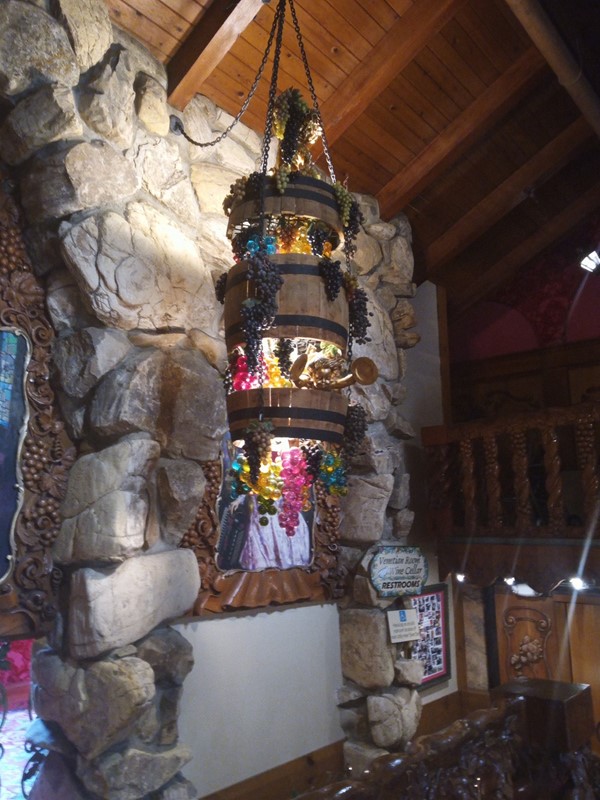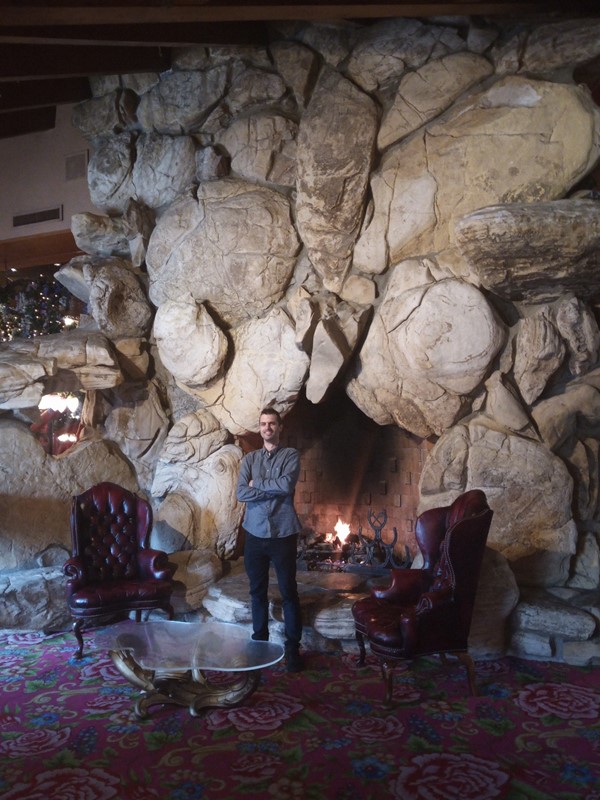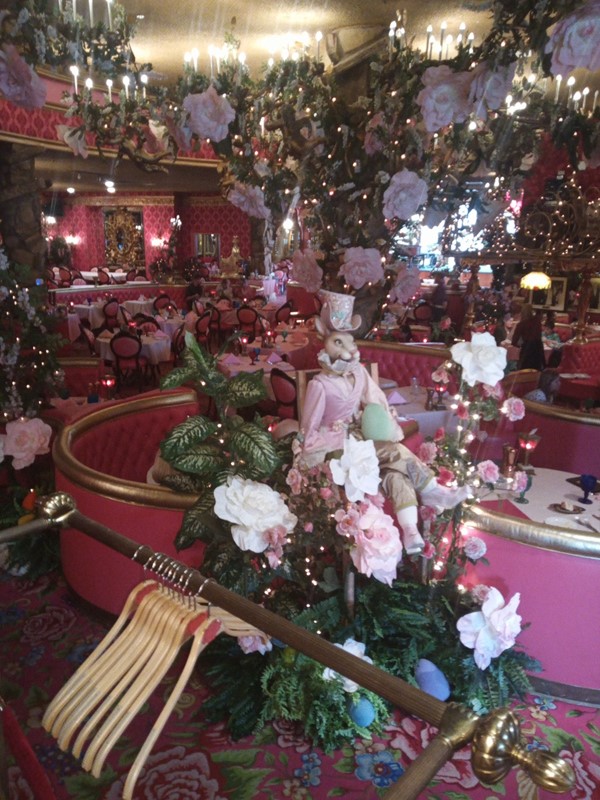 Even the men's room is "unique" – look at the size of the urinal!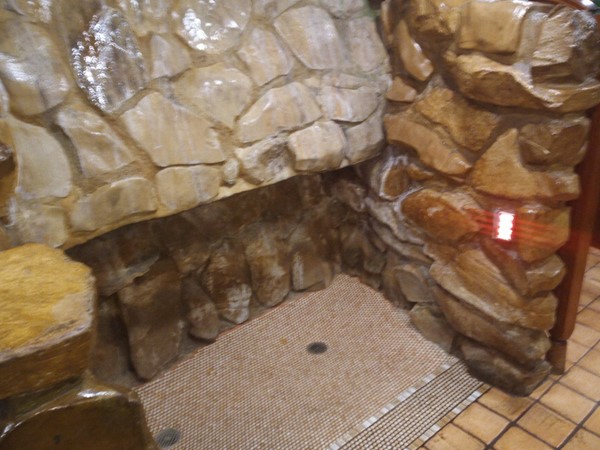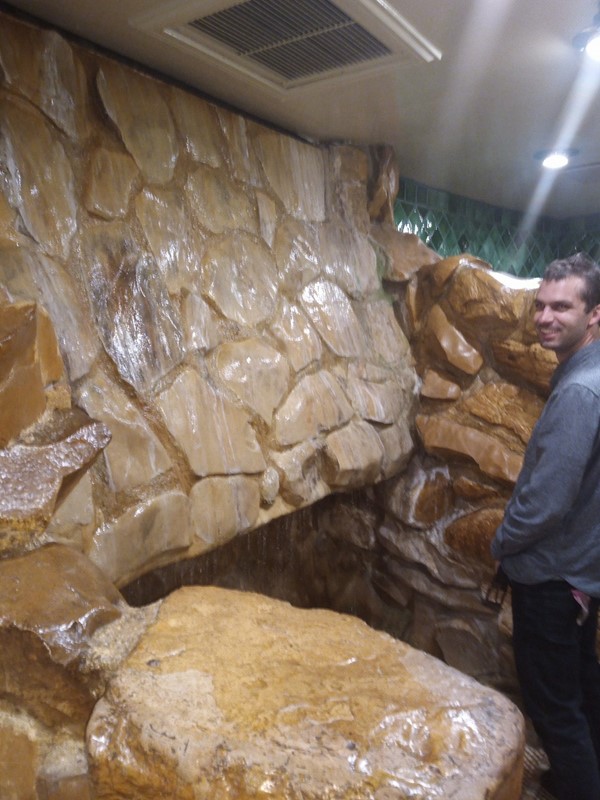 And a clam shell his and his sink…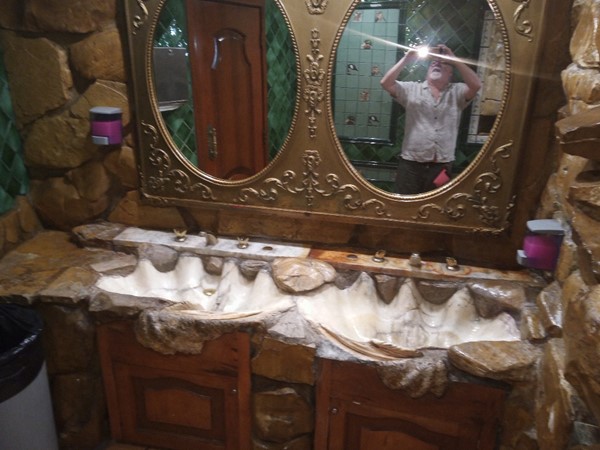 All I can say is, WOW, WOW, WOW. Apparently, each of the 110 rooms is decorated differently, from Safari to Caveman to yikes!
Back at the house, the final meal of the visit is a crispy skin chicken (with some leftover asparagus from the steaks):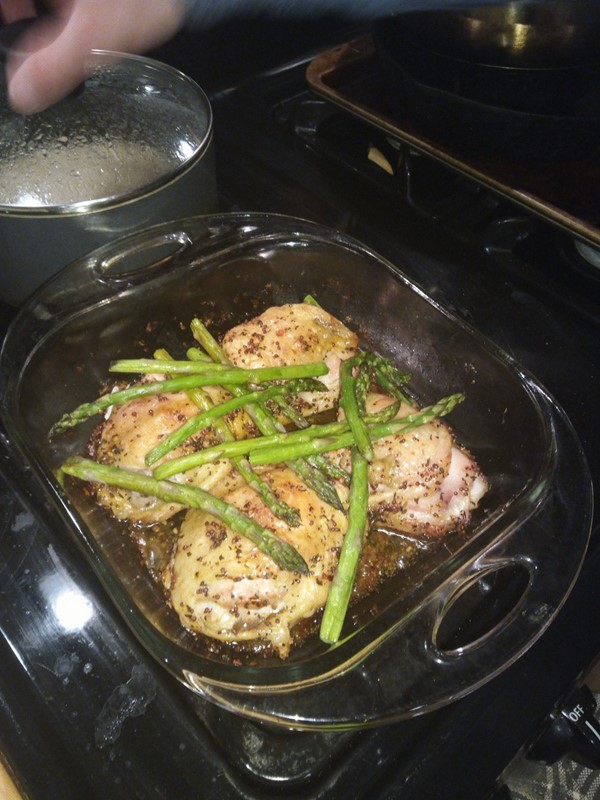 It was a great couple of nights – I'll cover all the wineries that I visited in the next post.
Back on the plane the morning, back in First Class, but 4A (still window and aisle), and this time there were drinks!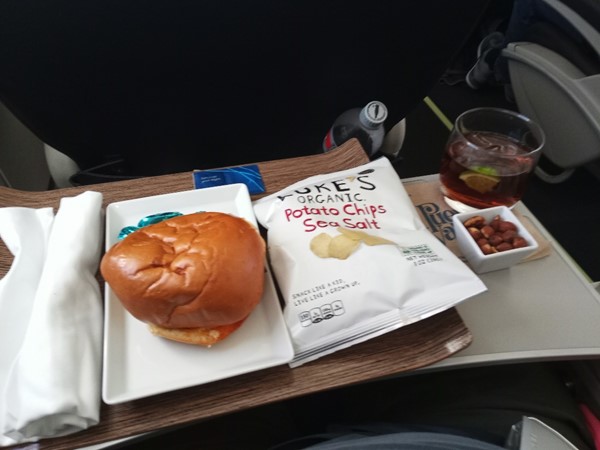 And pretty views: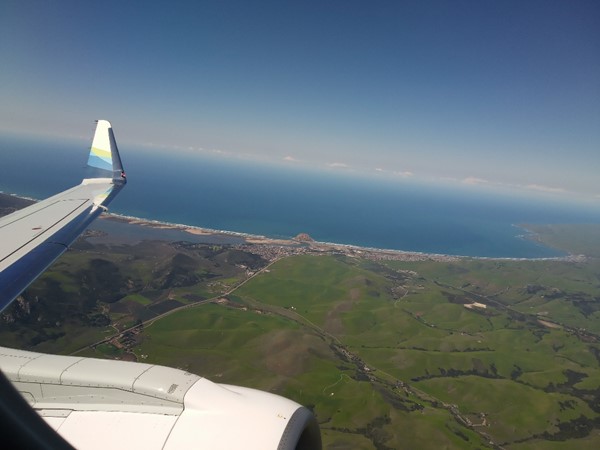 Was home early enough that I could have had folks to dinner, but sadly, couldn't locate any.
[226.8]
For the more blog posts, click here.