Seattle has a new airport! Not terribly close to me, an hour north of downtown, but had to check it out (and they are offering double miles through the end of April, which with my elite bonus, it's 325%).
It was a quick trip to Portland for a cup of soup in the Lounge, and then back on the plane.
I parked in the lot next to a retired 727 that FedEx donated to Everett Community College for their Aviation: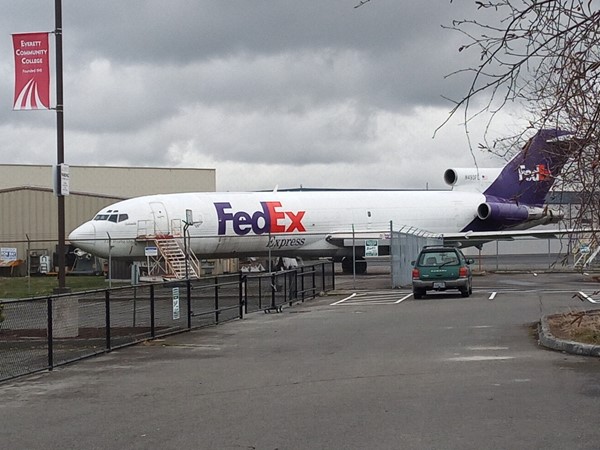 Paine Field Everett is a built from scratch new passenger terminal with a whopping two gates: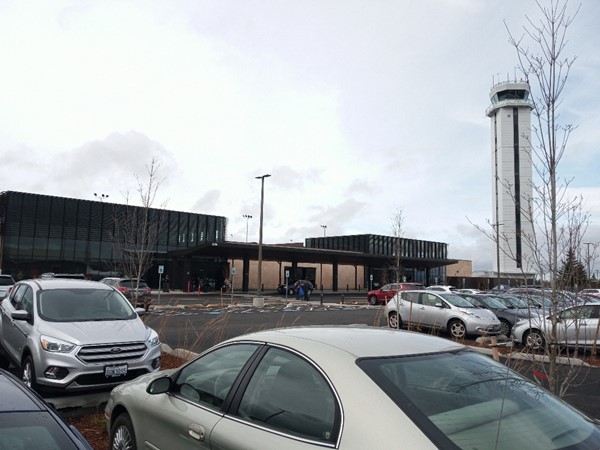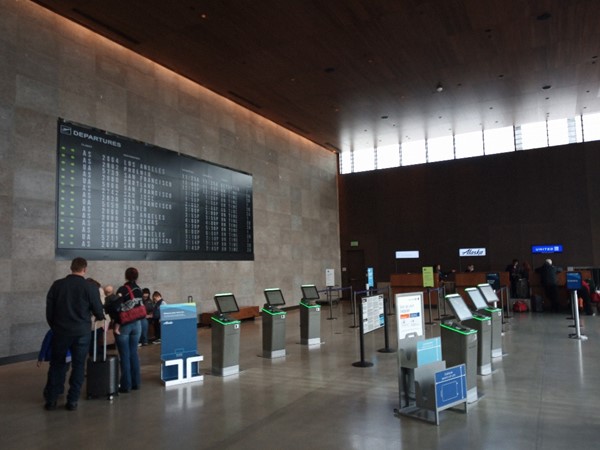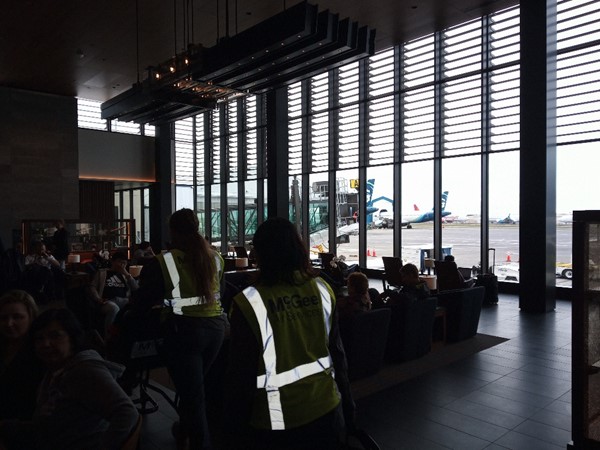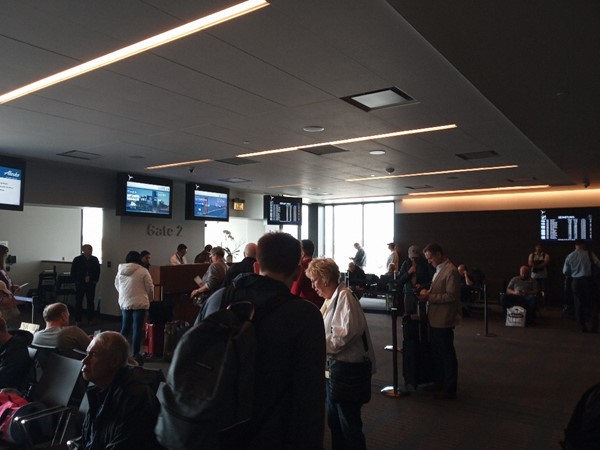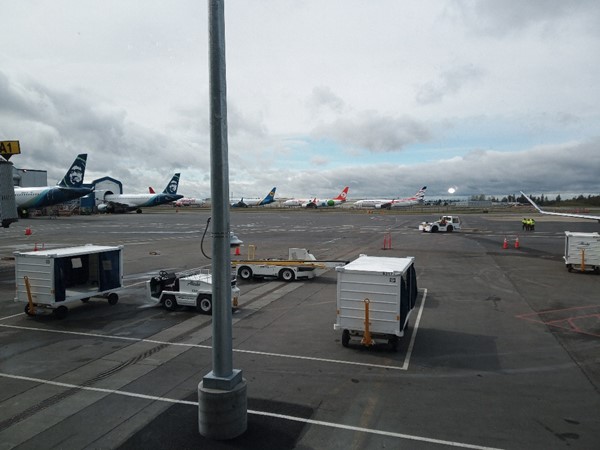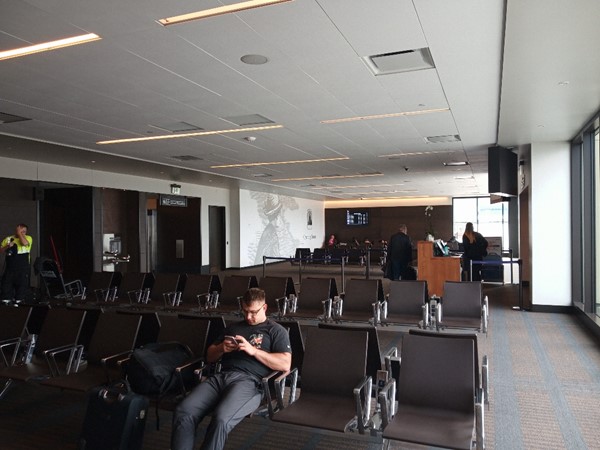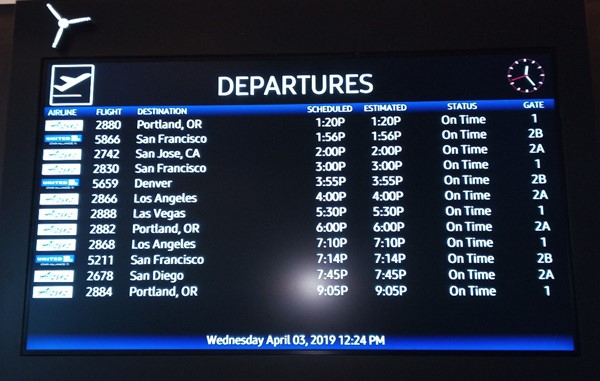 And there is one place open so far, and it's run by Beecher's Cheese, so the food is good, and shocking, the drink prices are reasonable – my Manhattan was $10 plus tax, and the bar Bourbon is Evan Williams: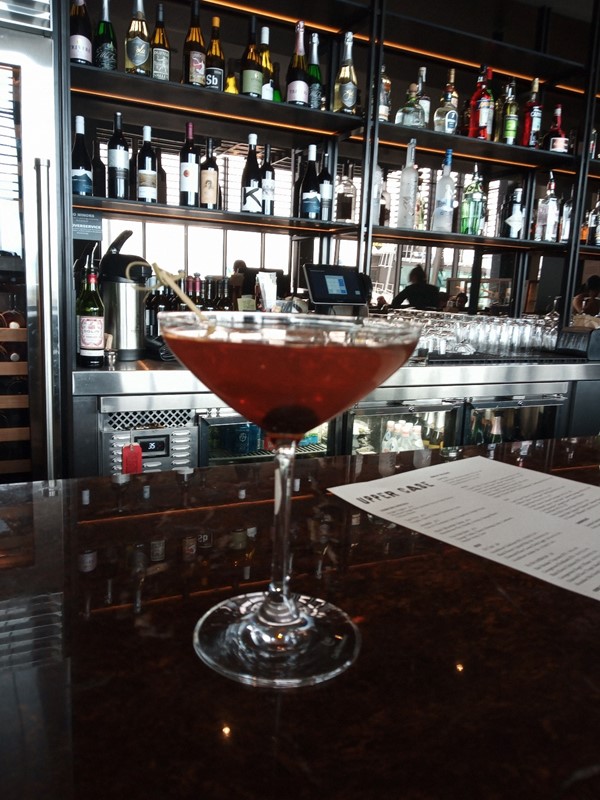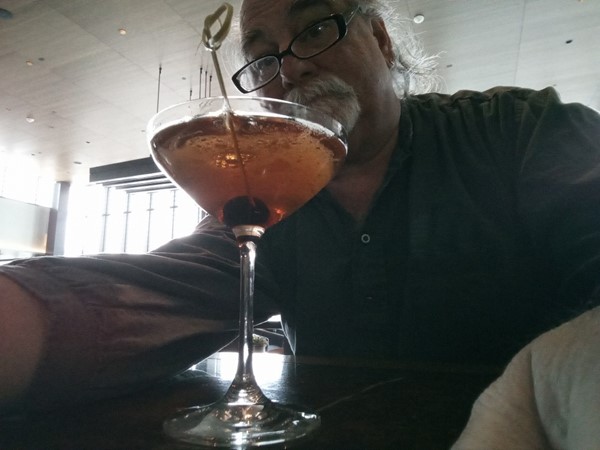 The new airport is a treasure for plane spotters since it shares a field with the Boeing plant that produces the 767, 777, 787 airplanes. These are a couple of former Virgin America A-320neos – hopefully getting the new First Class seats: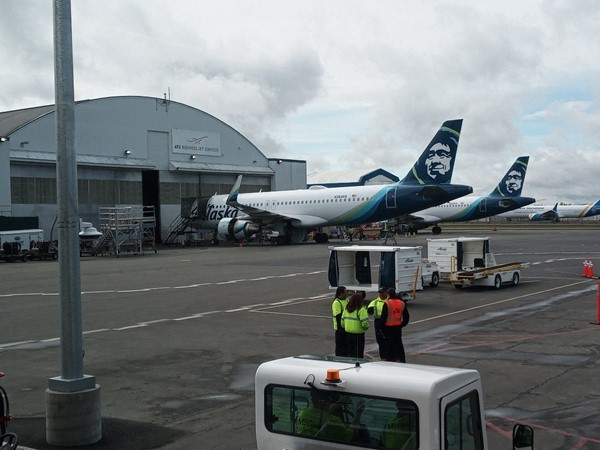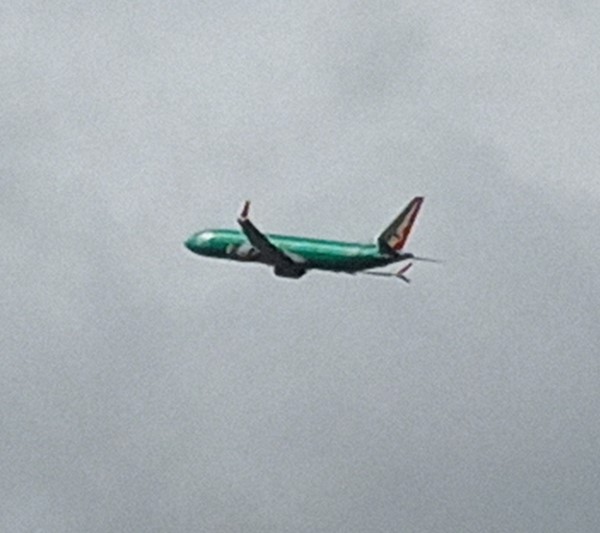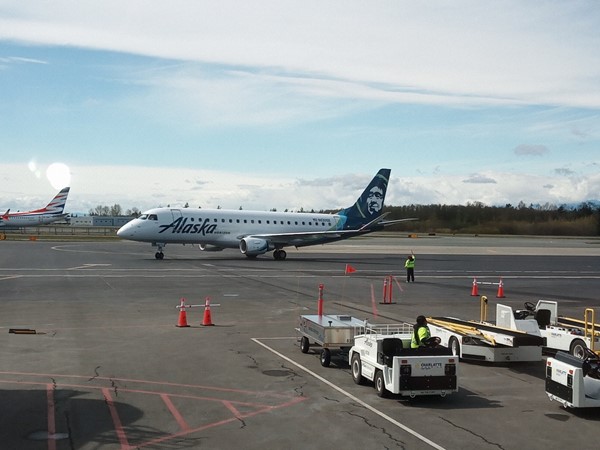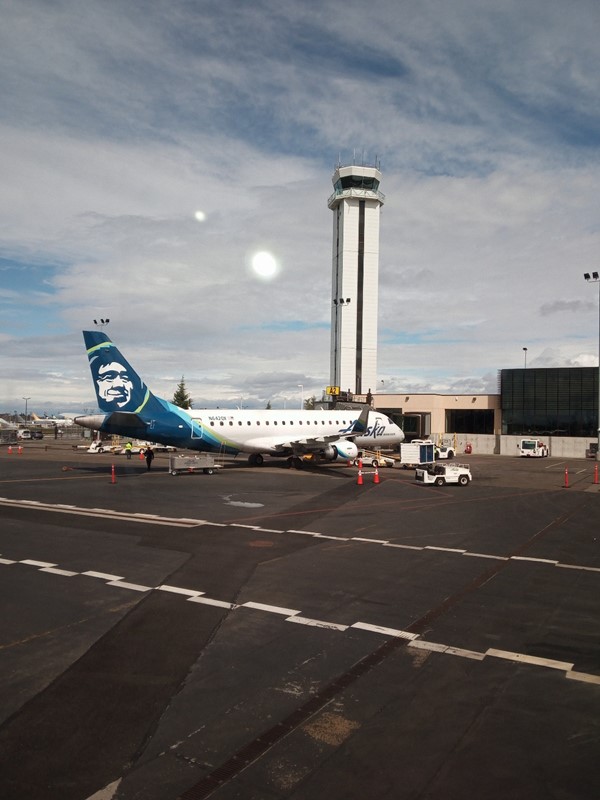 These are a line of 737max's that are grounded that they flew up from the Renton plant to store…just like they are storing more at Boeing Field, though there are also three Air Force refueling tankers parked out there as well – saw about 10 of them scattered around the field: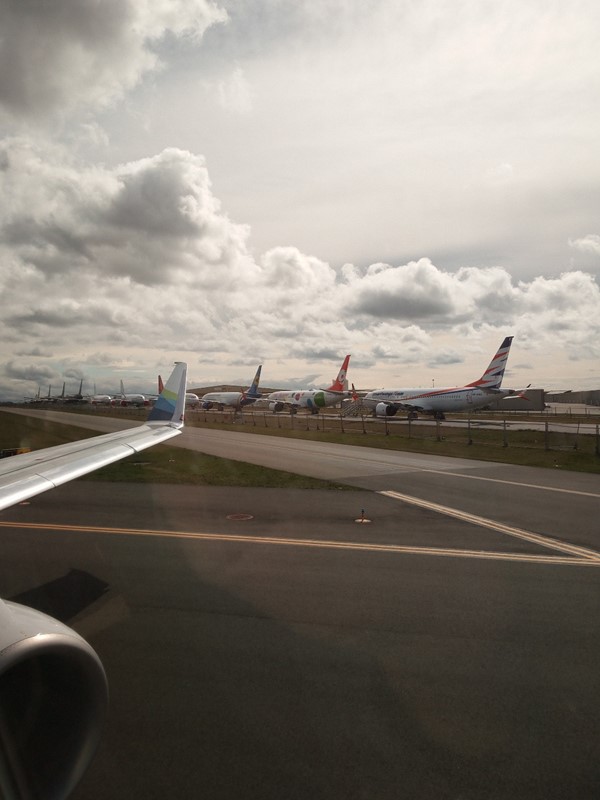 On the ground they offered us a little sparkling wine (out of a can, I kid you not):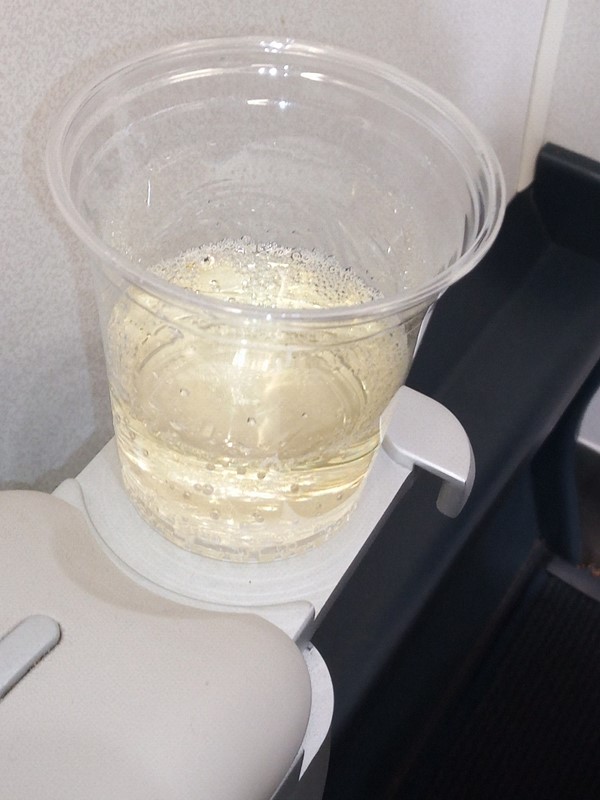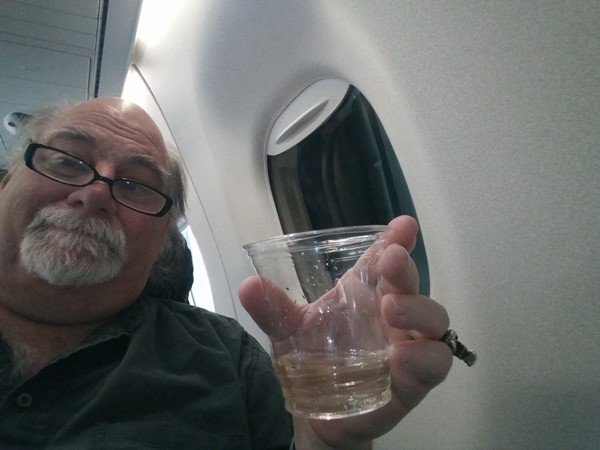 And some great views after we took off: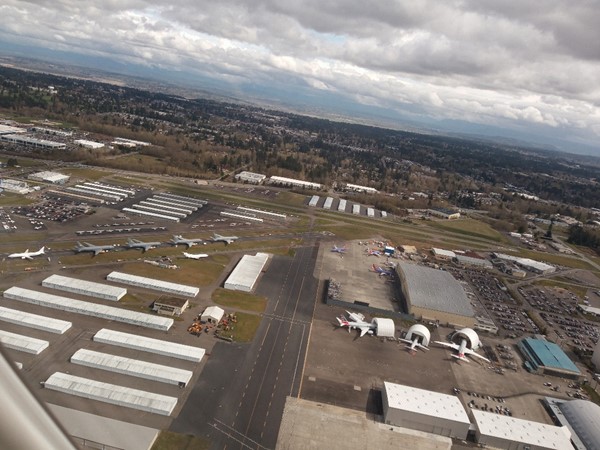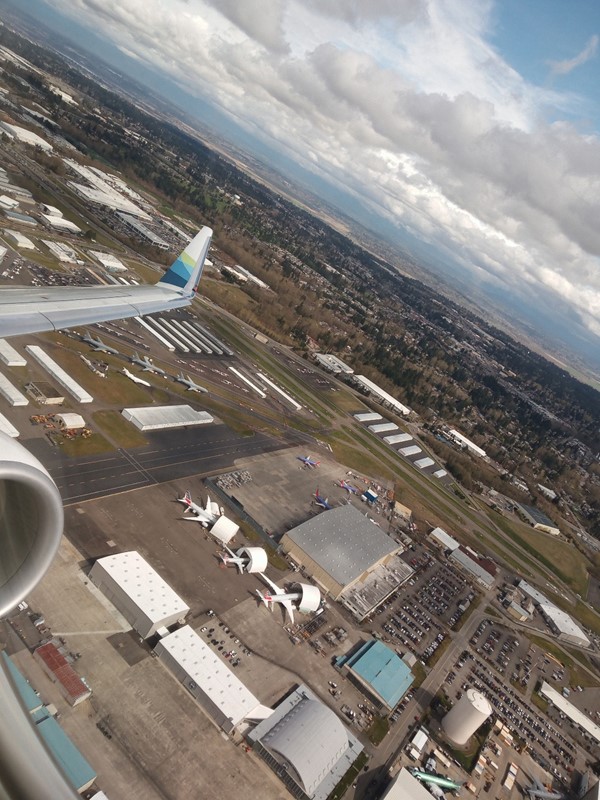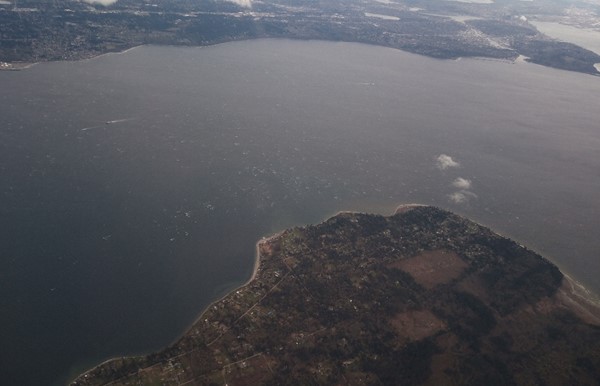 The return flight had mimosas on the ground…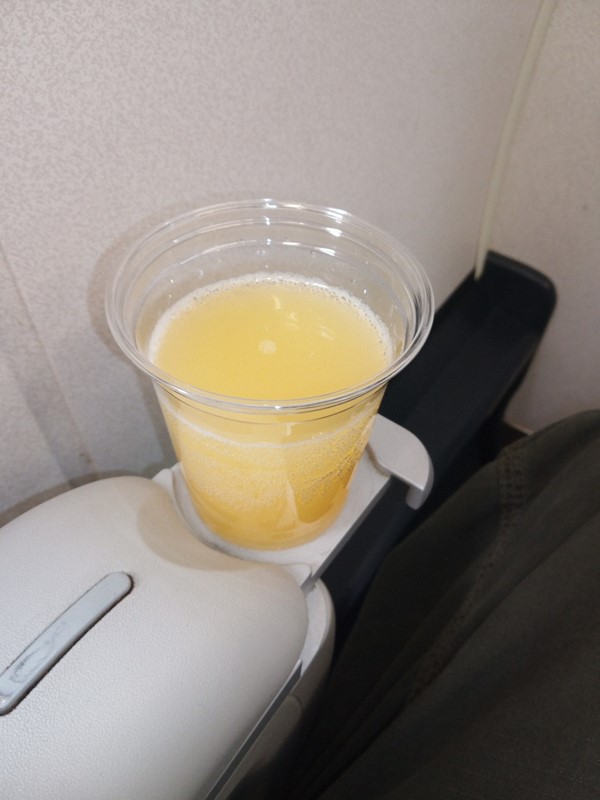 Unlike the way south when there was lots of turbulence, the Flight Attendant took drink orders while on the ground, and we actually got a quick cocktail (and a snack) once we were in the air!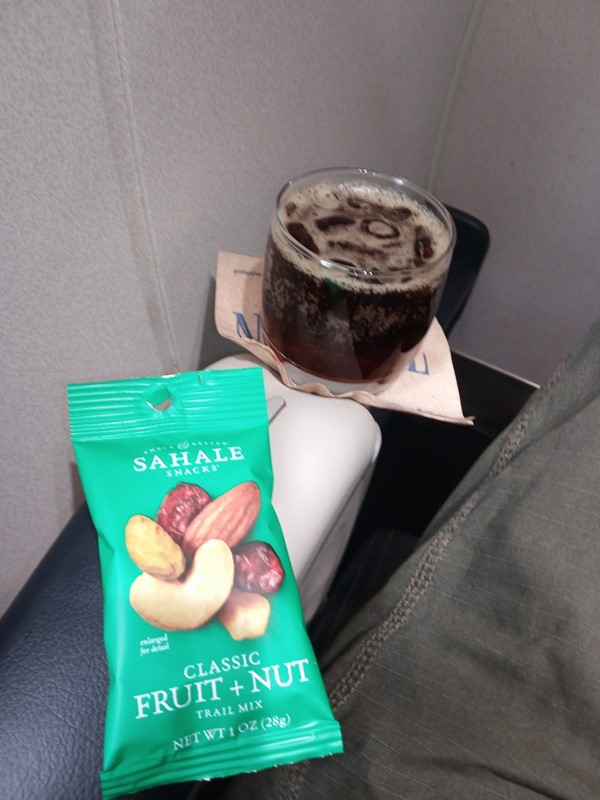 And later that afternoon, I way back in Everett…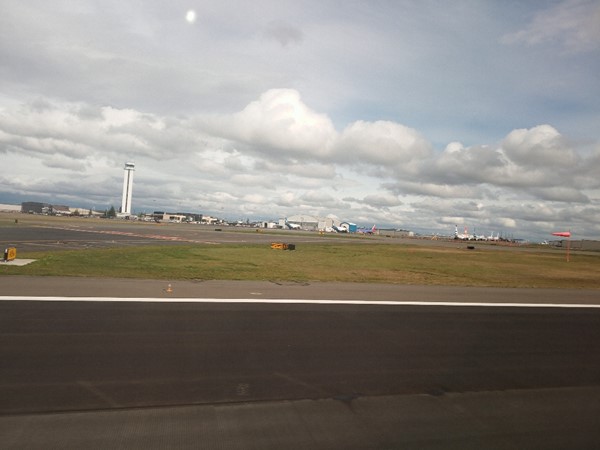 An odd way to spend a day, but the flight was also priced cheap since they just started flights a couple of weeks ago, with United Airlines just starting flights this week.
[? ? ?]
For more blog posts, click here.