Another adventure starting out at Paine Field – Seattle's newest airport. This time Seth gave me a ride to the airport since he lives 10 minutes away. And gave me a place to park my car for a couple of days.
Snagged the fare for $131 roundtrip – and since it was double miles, plus my 125% elite bonus – a lot of mile:
04/10/2019

ALASKA AIRLINES
Flight 2677 SAN PAE

Credited

1,080

2,430

3,510

04/08/2019

ALASKA AIRLINES
Flight 2678 PAE SAN

Credited

1,080

2,430

3,510
Sadly, Bonus Miles don't count towards qualifying for MVP 75K next year – I still have another 24,903 flight miles to log this year.
Had a Manhattan before the flight because, by airport standards, they are cheap:
Grounded 737Max Airplanes that were parked nose-to-tail, are now staggered (and more have pile up down by my house as well):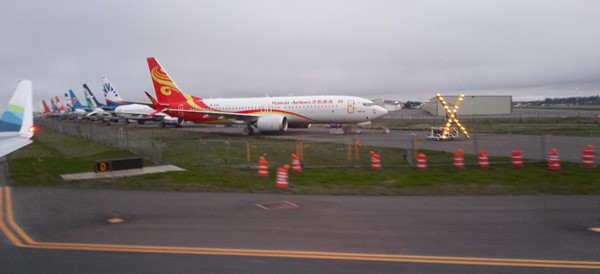 Manage to get upgraded both coming and going to San Diego.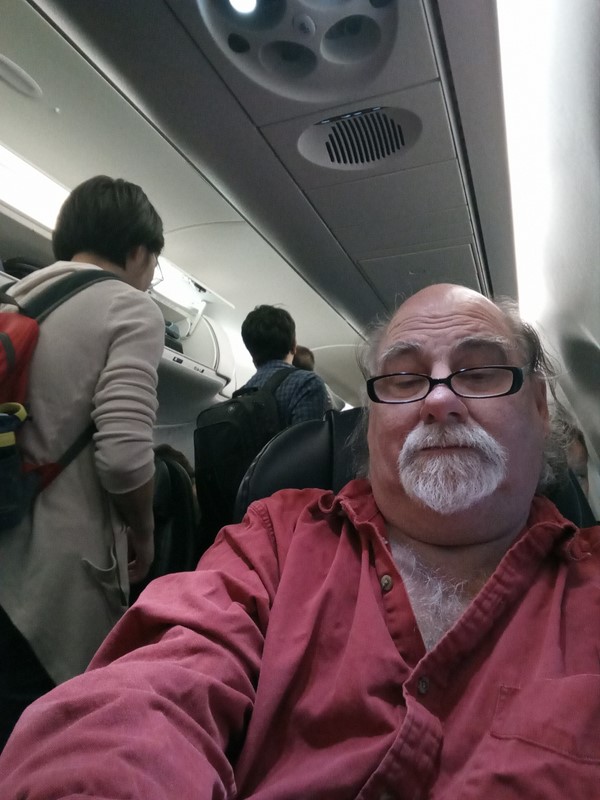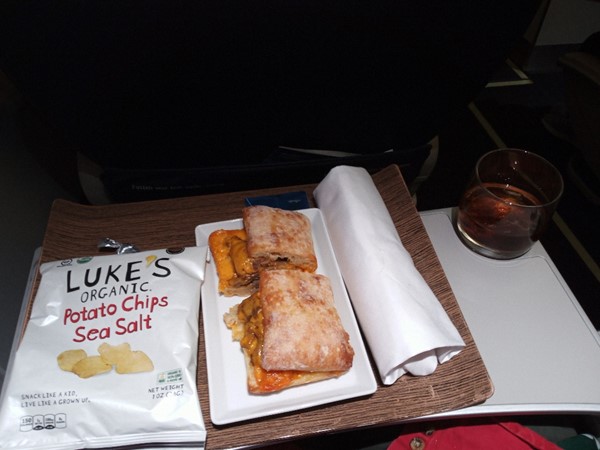 Smooth flight down south, and a quick Uber to The Inn At The Park, one of the WorldMark places I haven't stayed previously – and it's nice, and this is a studio accessible unit: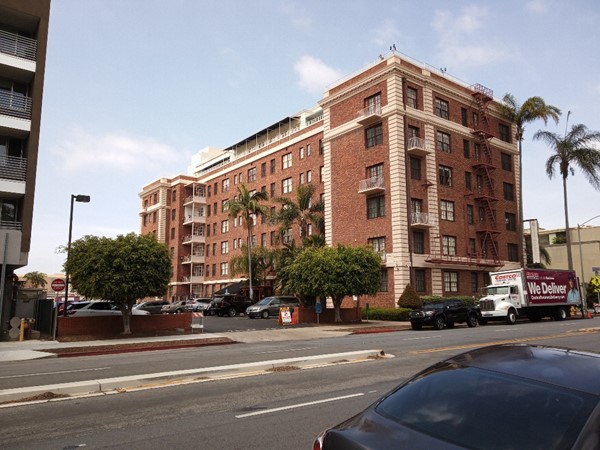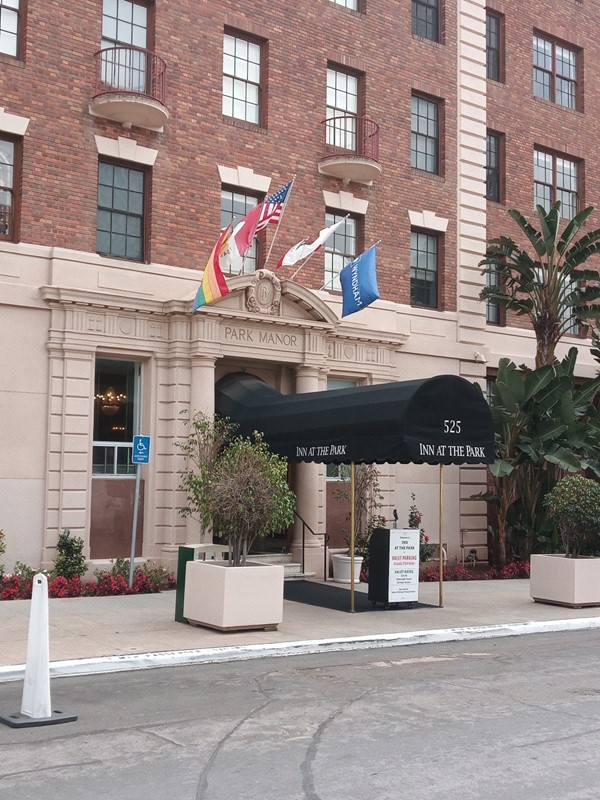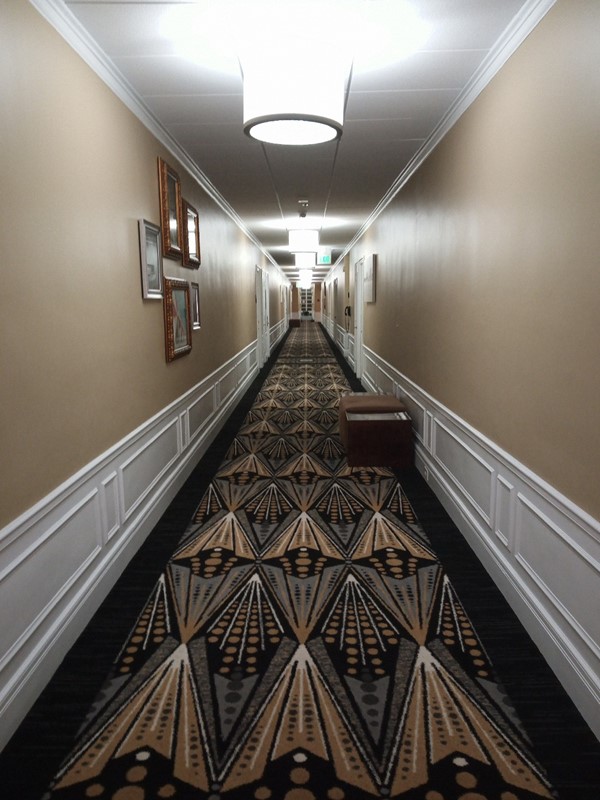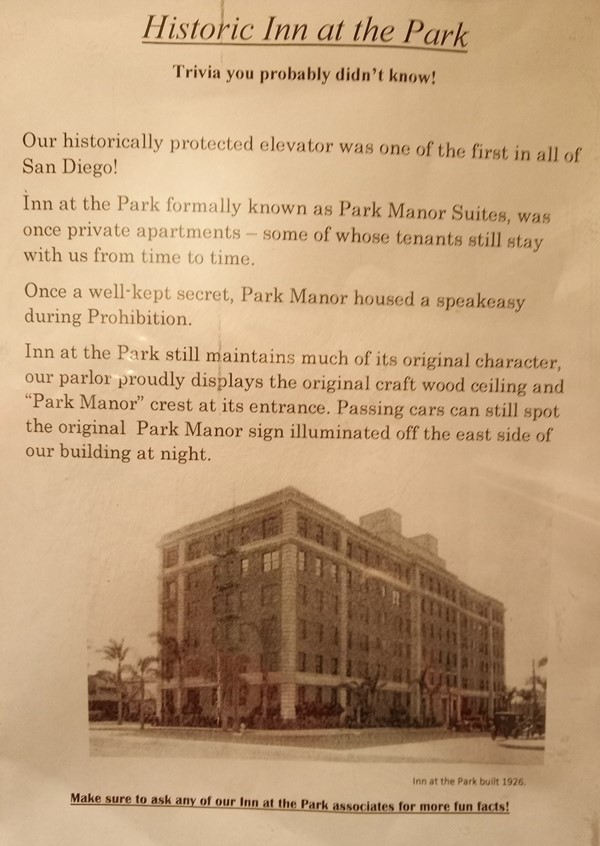 The shades behind the headboards are electric. For privacy they are screened city scenes, when you want full light, you hit the switch. Cleaver way to make use of windows you need to cover: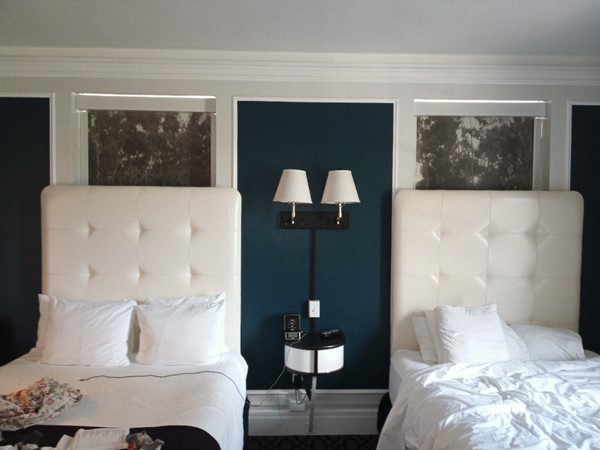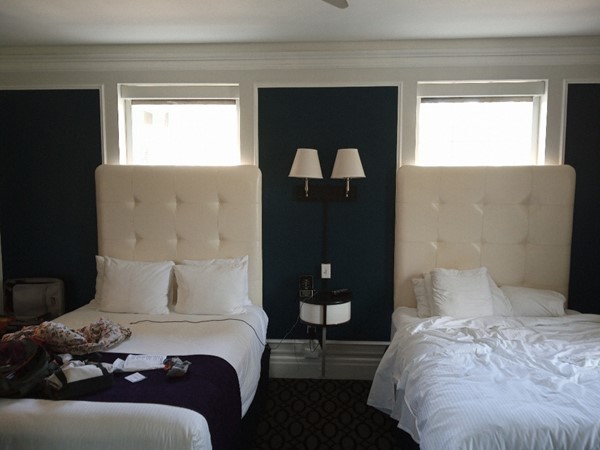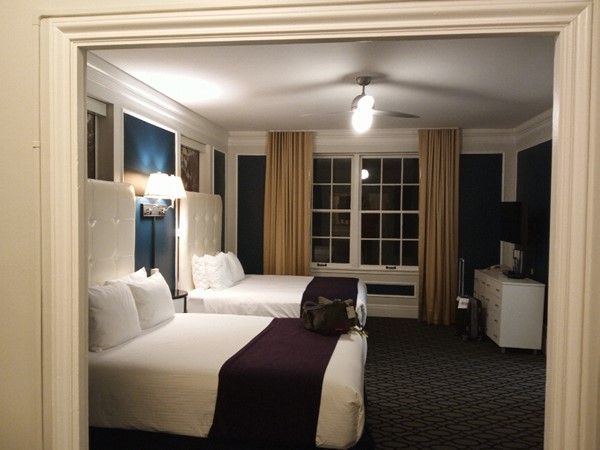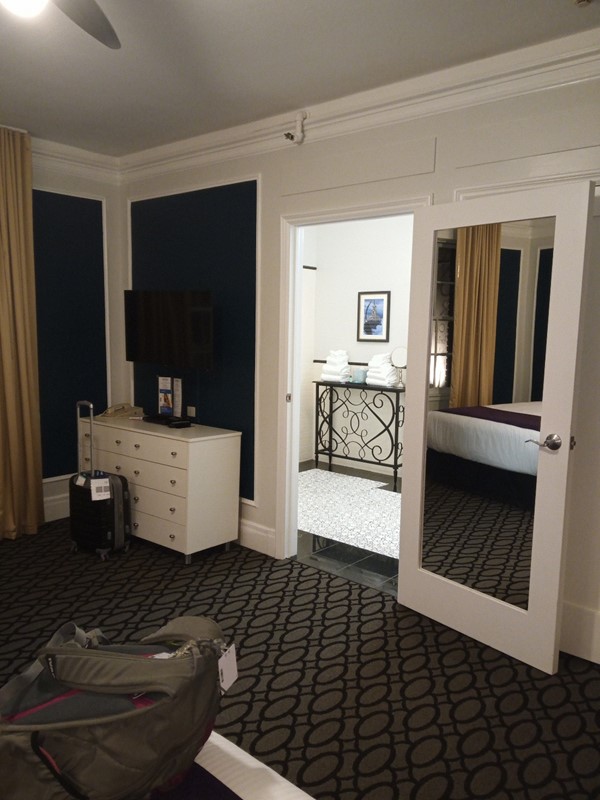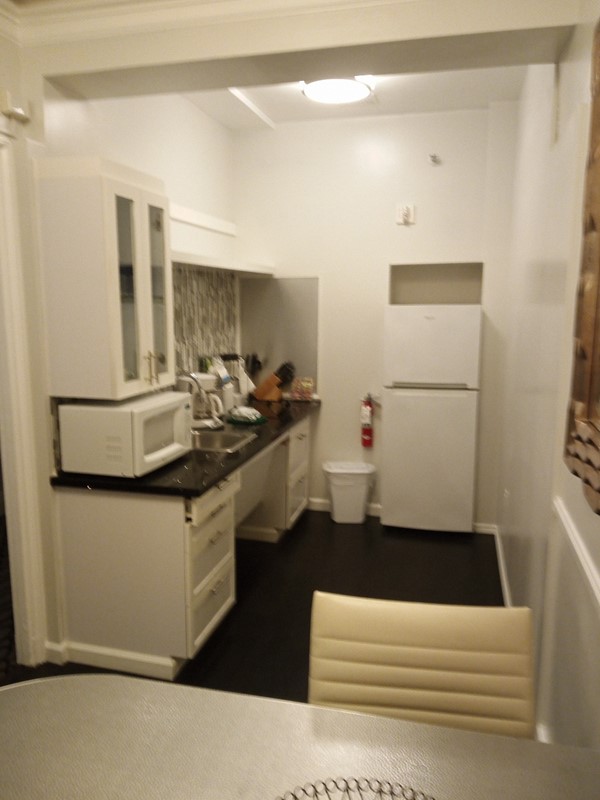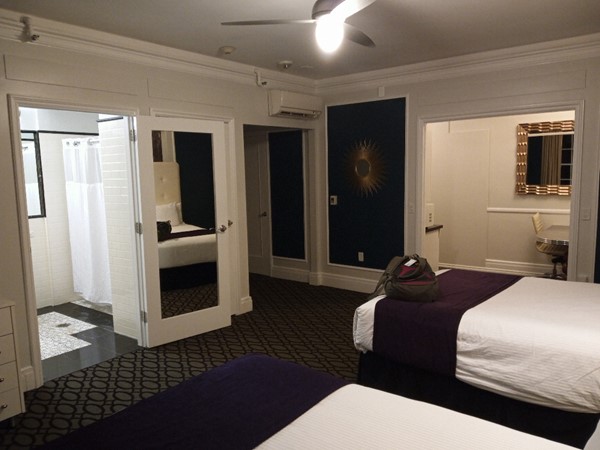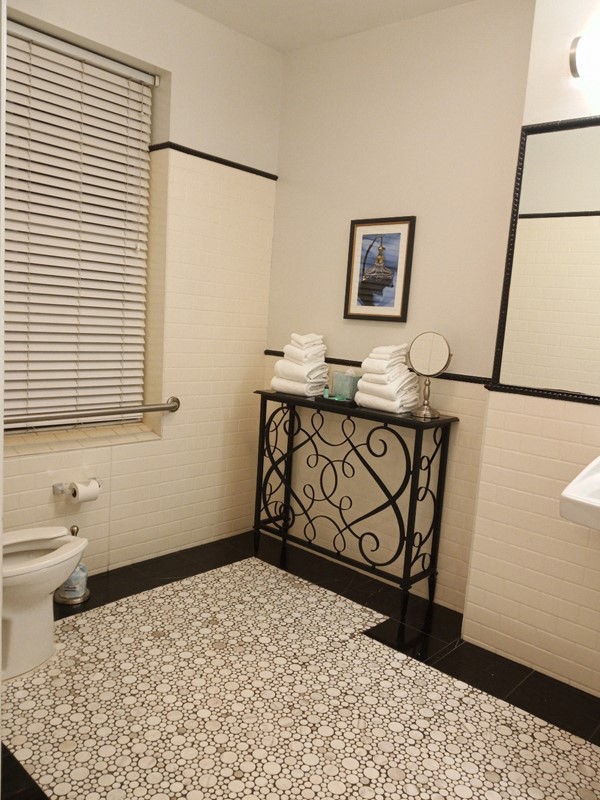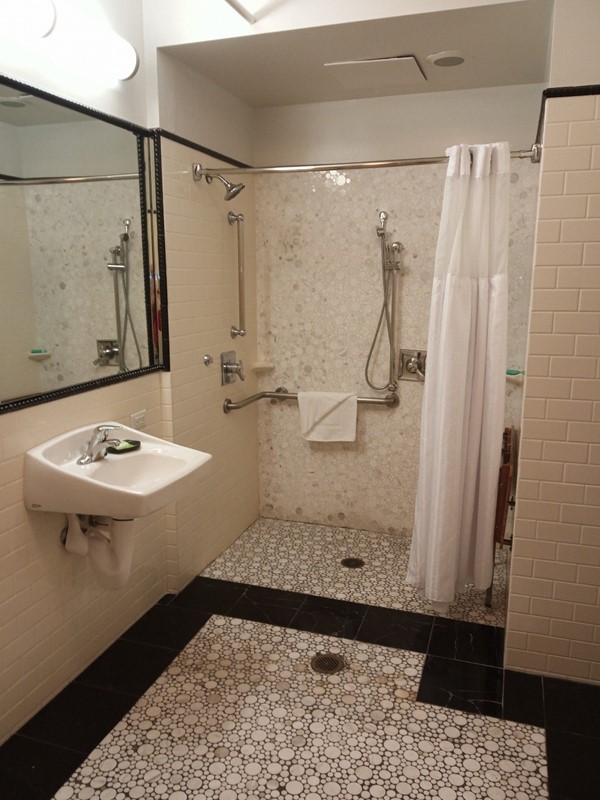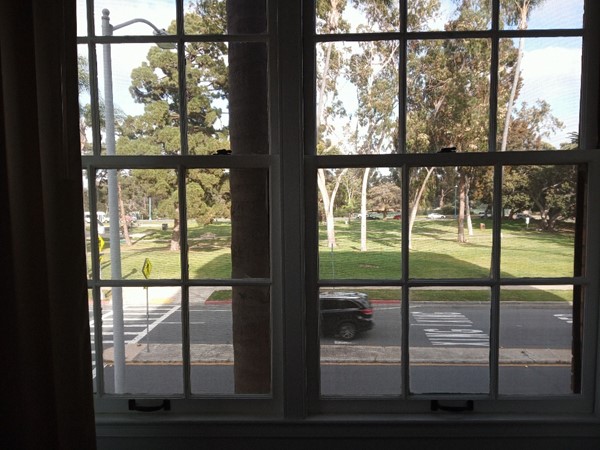 The late morning found me in search of food within walking distance. The first thing I found was a gay bar which has a reputation for inexpensive, strong drinks…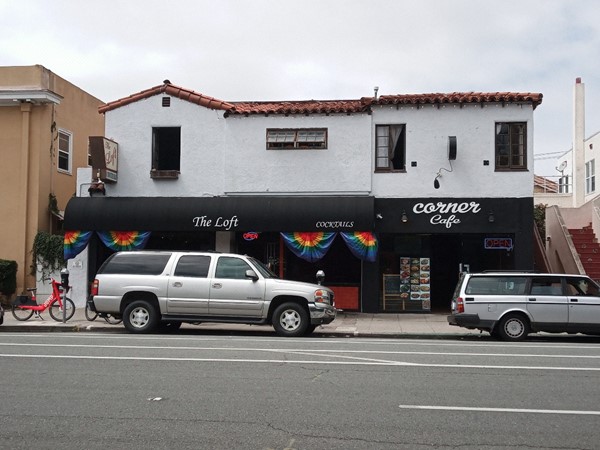 But just next door was Hash House A Go Go: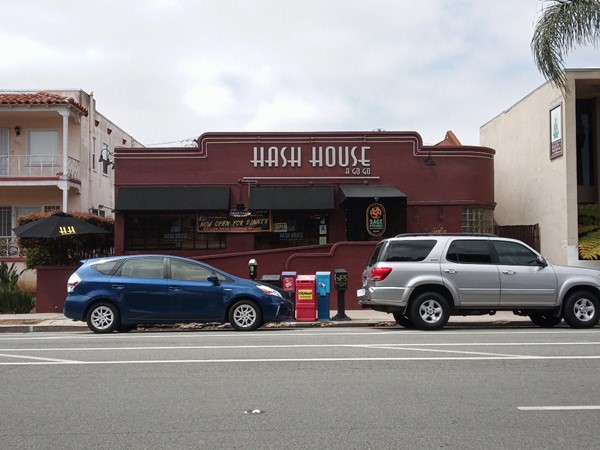 And yes, I did order a drink (probably would have been cheaper next door) called The Drunk Clam which is basically a Caesar (which is a Bloody Mary made with Clamato) that is half clam juice: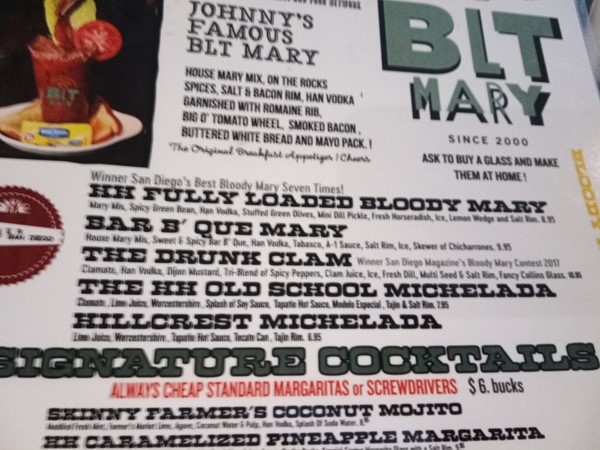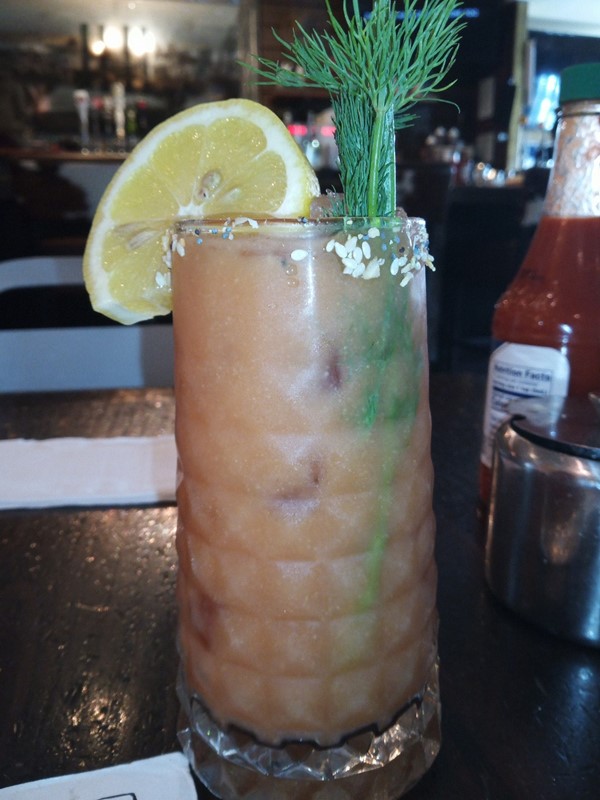 For my brunch, I ordered their "Original Benedict", which I was warned was nothing like a "classic" eggs benedict.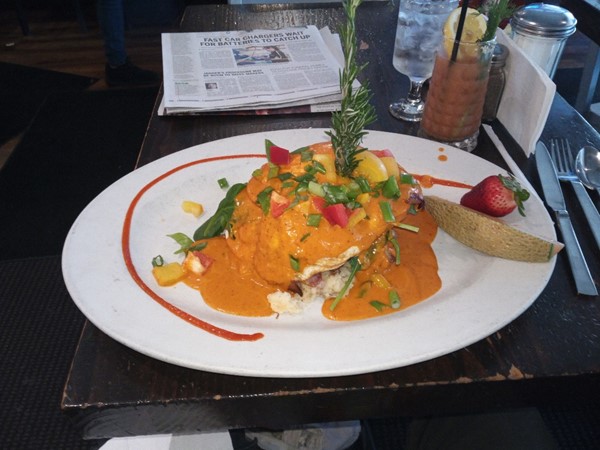 That's griddled mashed potatoes over a split biscuit with two poached eggs, thick bacon, and a red pepper cream sauce. And yes, that plate is a 14″ wide oval. It was a ton of food. I took half of it home for dinner!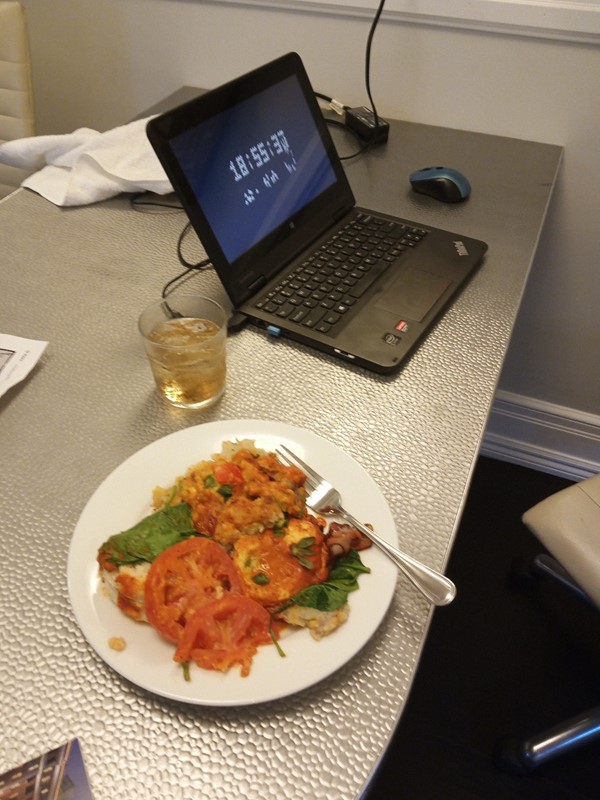 Today's big journey to visit Balboa Park, originally built for the 1915 Panama-California Exposition as temporary structures, but then they have saved over the generations. The place is HUGE, and includes the San Diego Zoo. The BLUE X is where I'm staying. Compare the size of Balboa Park (right side of the map) to the San Diego International Airport (left side of the map).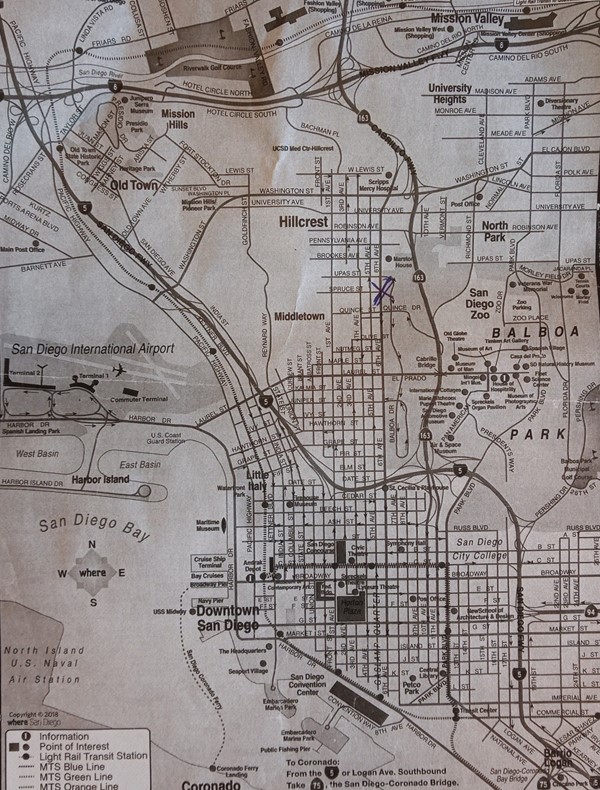 I didn't even scratch to surface but wandered around taking photographs of interesting stuff. Basically I dipped my toe in far enough to know that I need to come back and spend some real time here: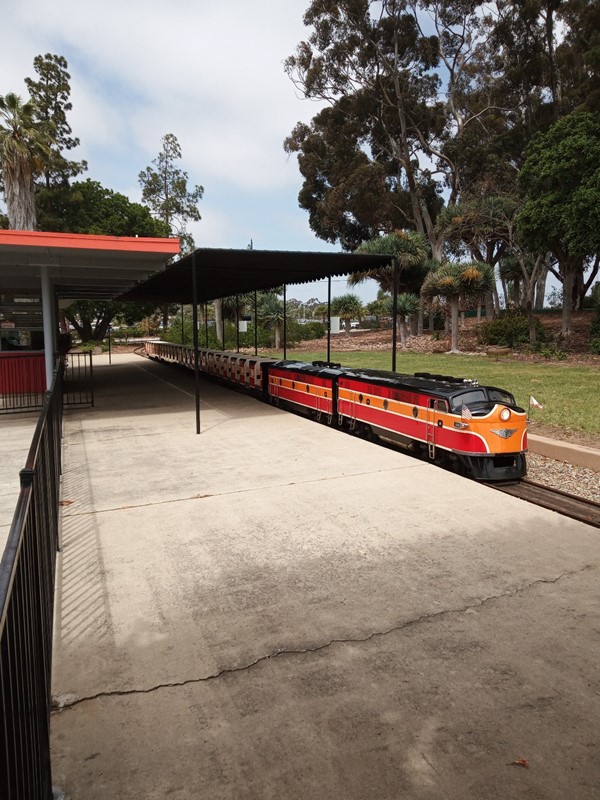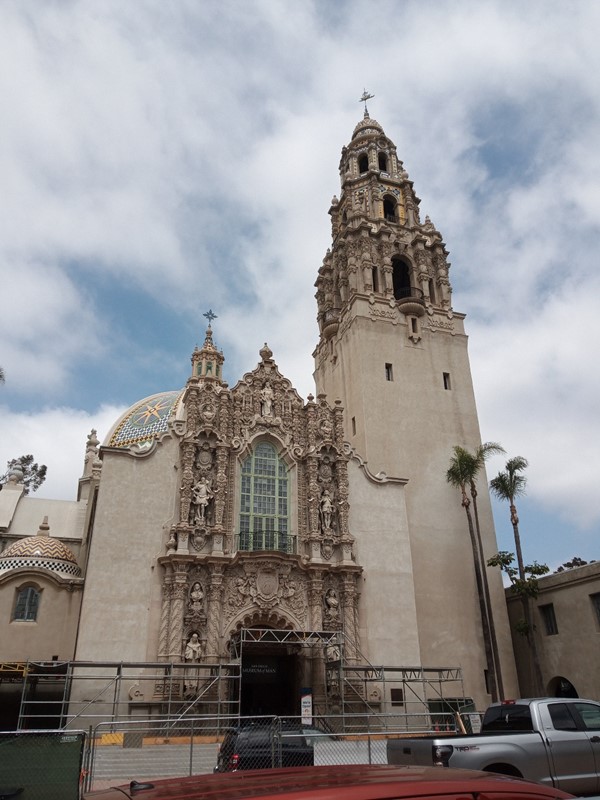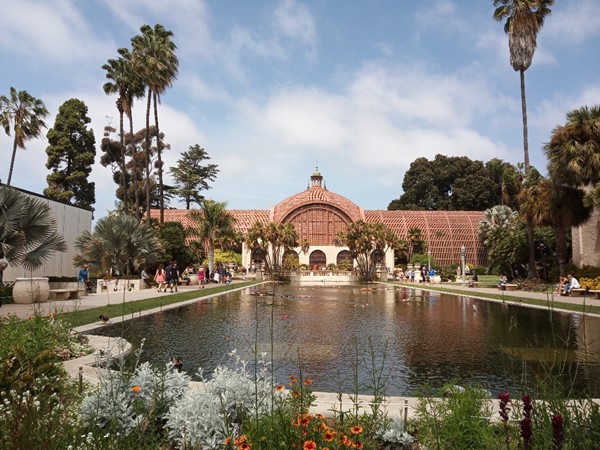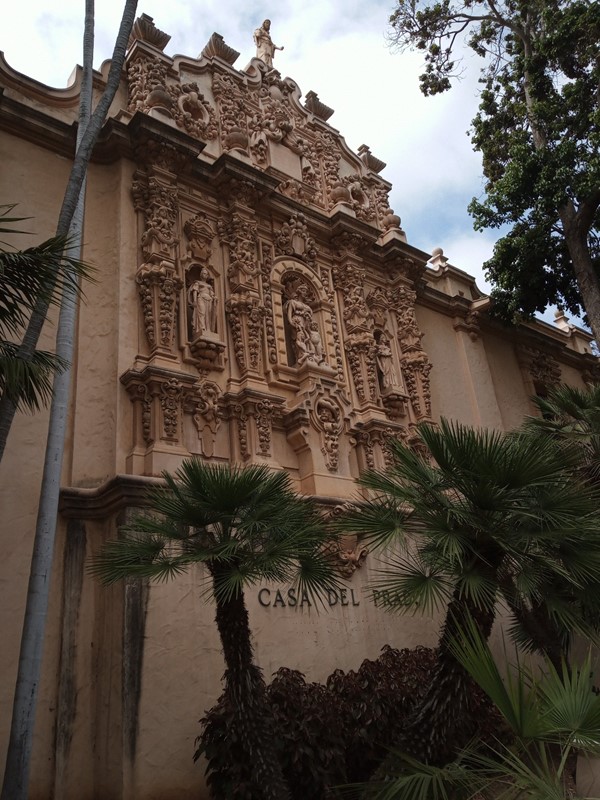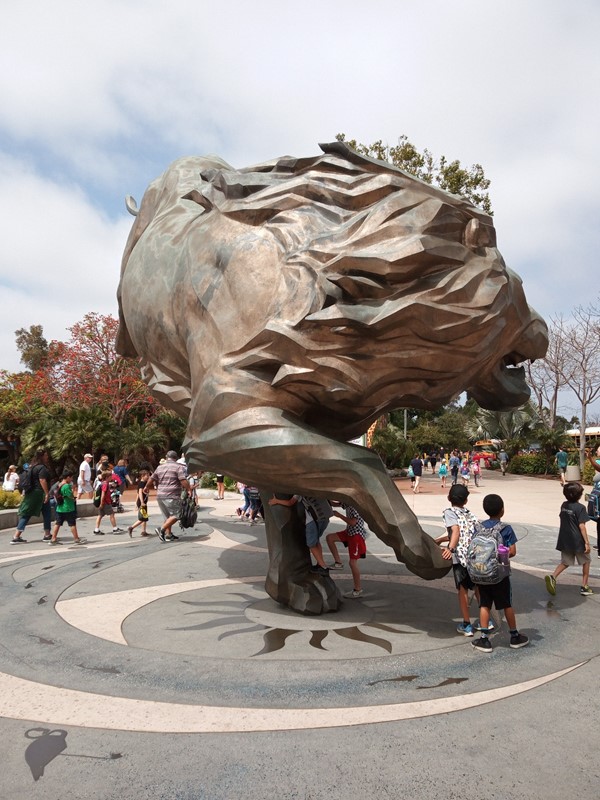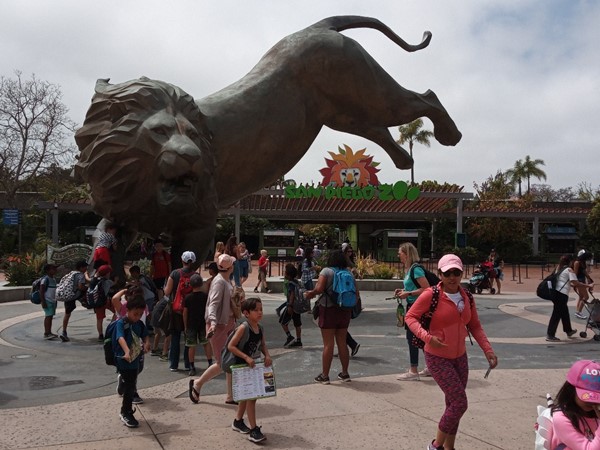 Got back to the condo in time for a "wine" and cheese tasting. I say "wine", because the "wine" was Carlo Rossi jug wine (that had been opened god knows how many days/weeks ago):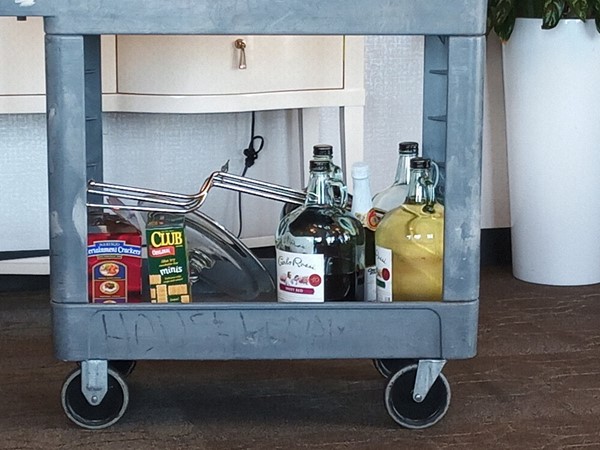 That said, the cheese was excellent!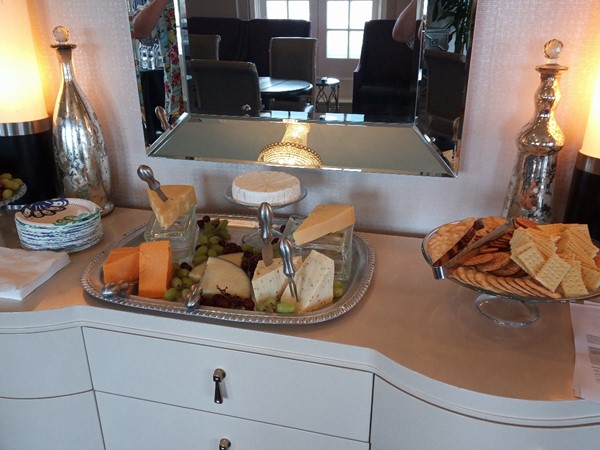 It baffles me that they spent a fortune on cheese (that would end up with the employees after the meet and greet). The view from the roof lounge area was great though: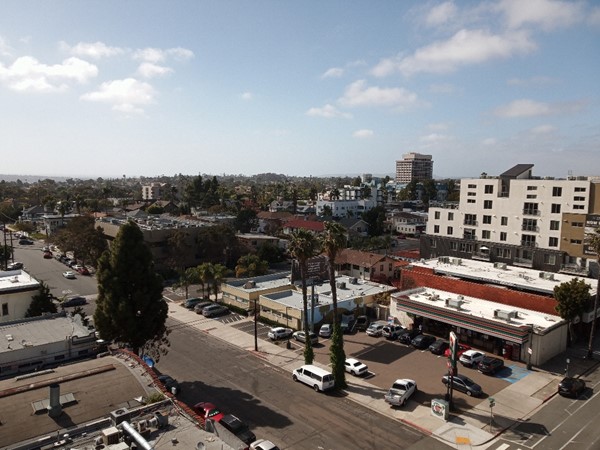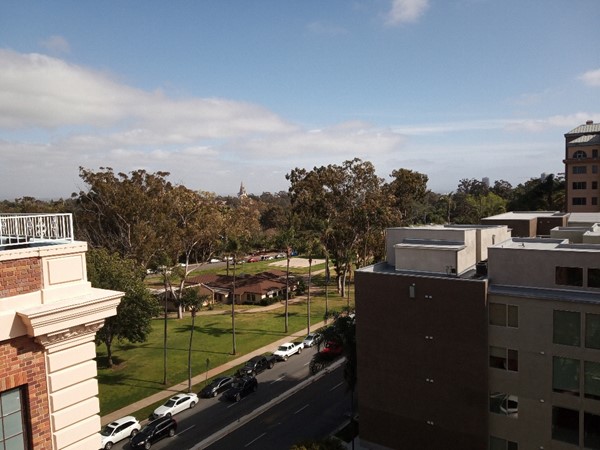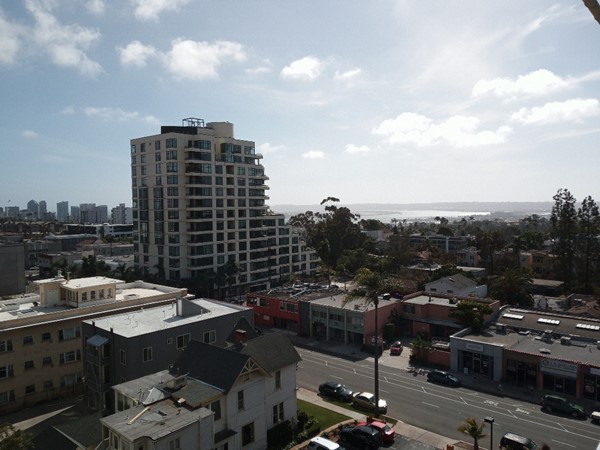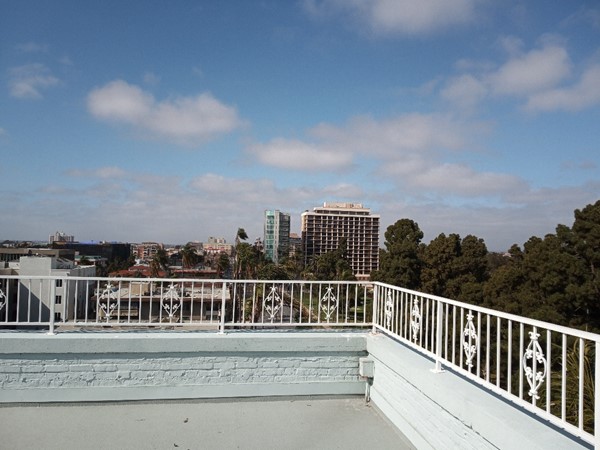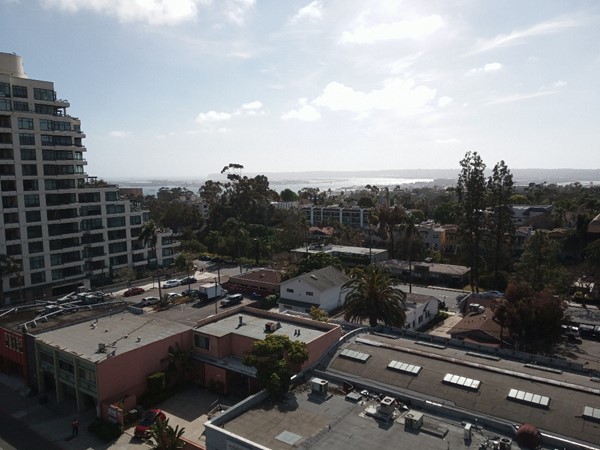 Before you knew it, it was back to the airport for my flight home…with a stop in the lounge first: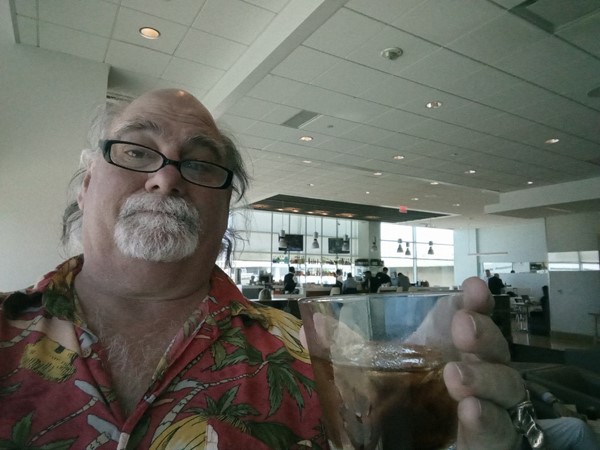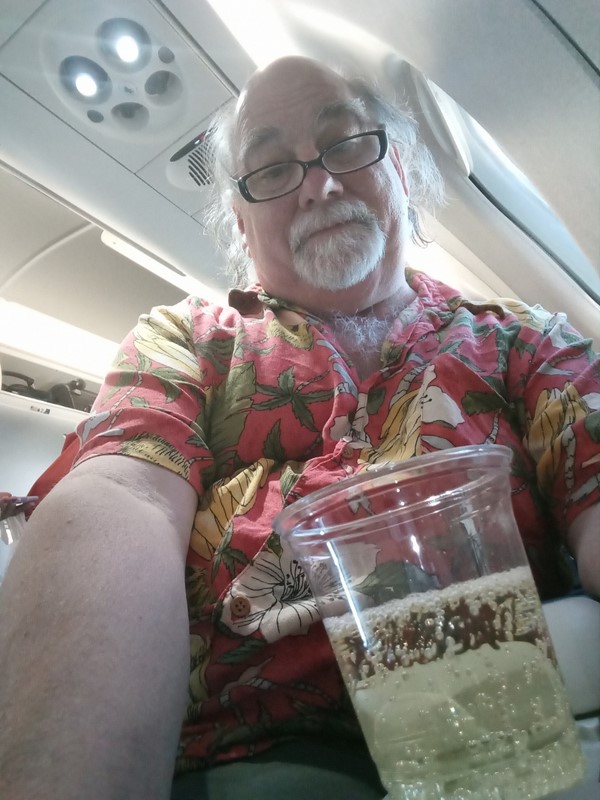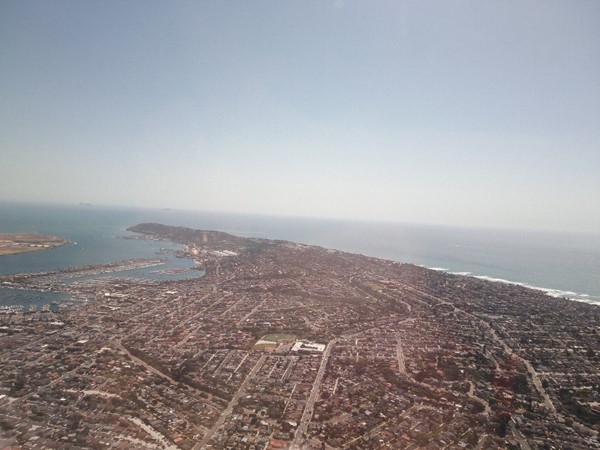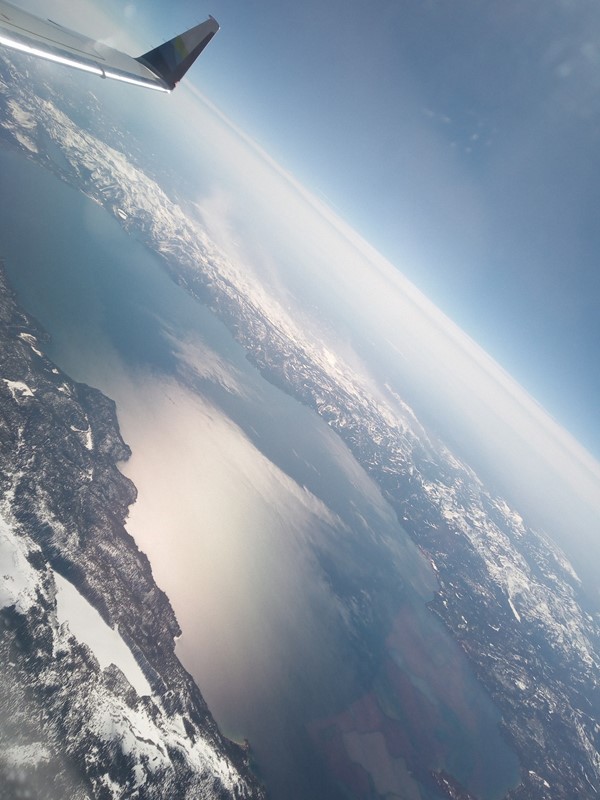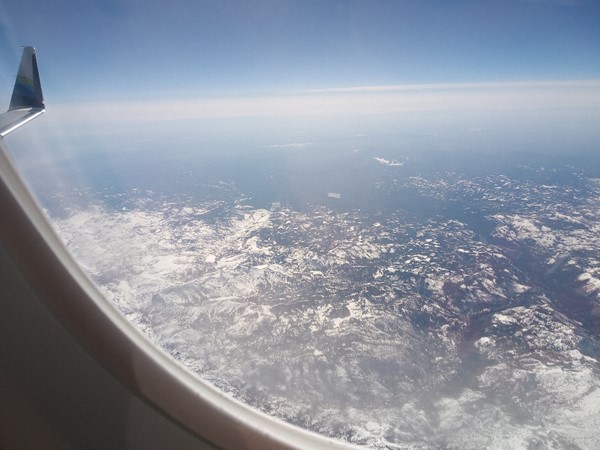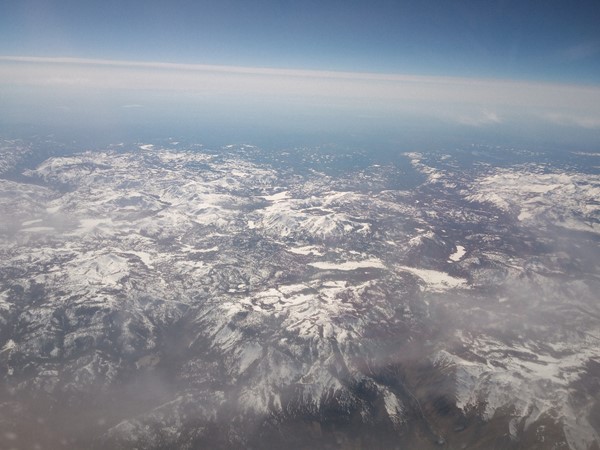 Ubered back to Seths for dinner and to crash on the couch since I didn't get in until about 6PM, and had a few cocktails, so no driving.
Fun trip, need to go back.
[? ? ?]
For more blog posts, click here.