Bless The Colonels for their bounty. It will take years for me to pay them back for the wonderful places they are providing this year. Latest example is a One-Bedroom Presidential Reserve unit in the Wyndham Grand Chicago Riverfront.
Got a flight into town during the day – a nice change, AND an upgrade to First, rare on mid-day long-haul flights. I hit the ground running with my transit card in hand from previous visits…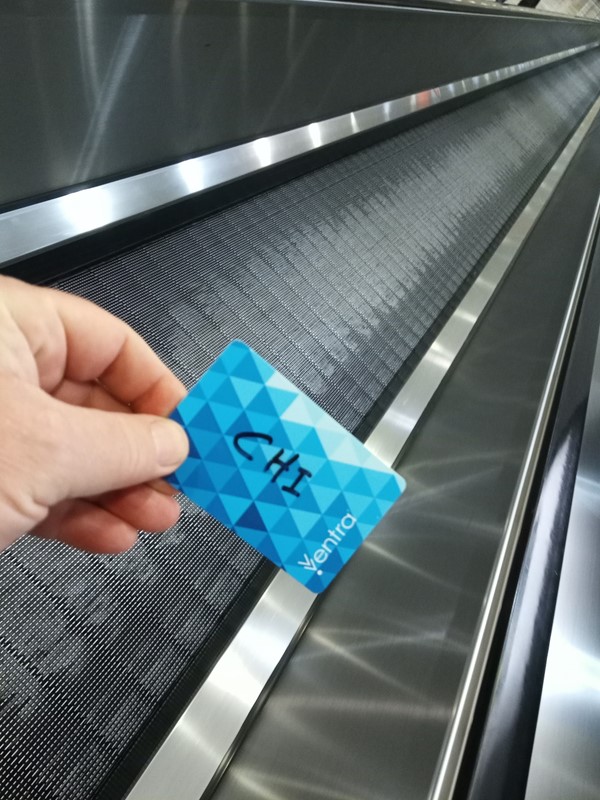 Sadly, my balance was -$2.50, which I'm surprised they didn't make me recharge on the last trip! Reloaded with $20 so I'm good for another trip or two. I have cards for Seattle, Japan, Santiago, all with Magic Marker telling me which city. I really wish cities would adopt a unified system like Japan does. Maybe next year.
Fifteen-minute walk from the "El" stop. And the room is ready. The place is massive – a hair larger than my HOUSE::

And the place is heavy on esthetics, light on the practicality: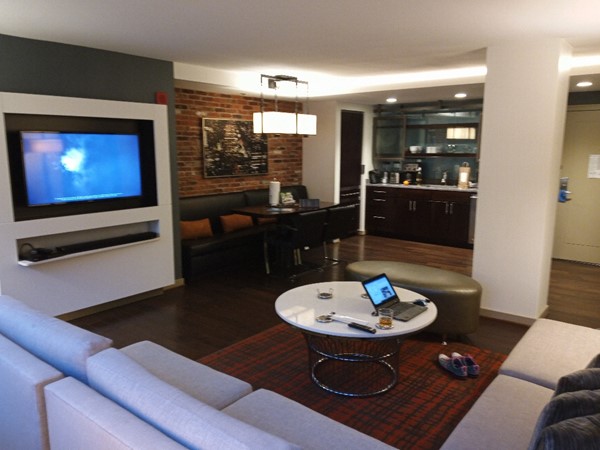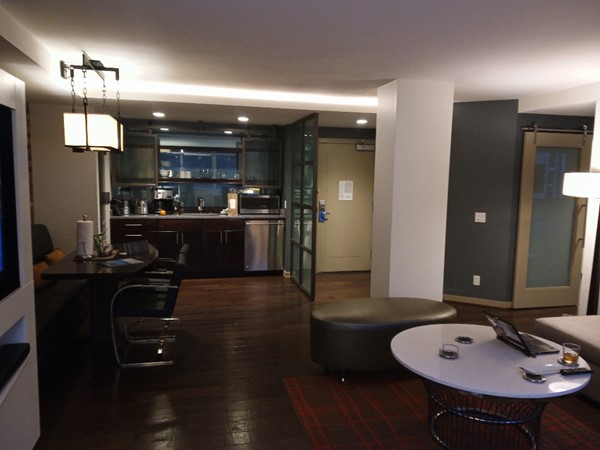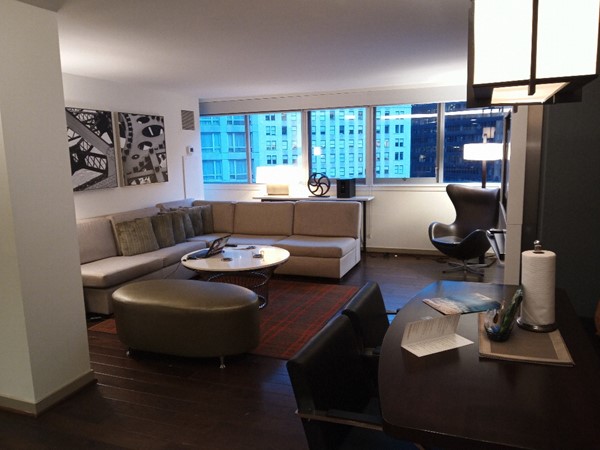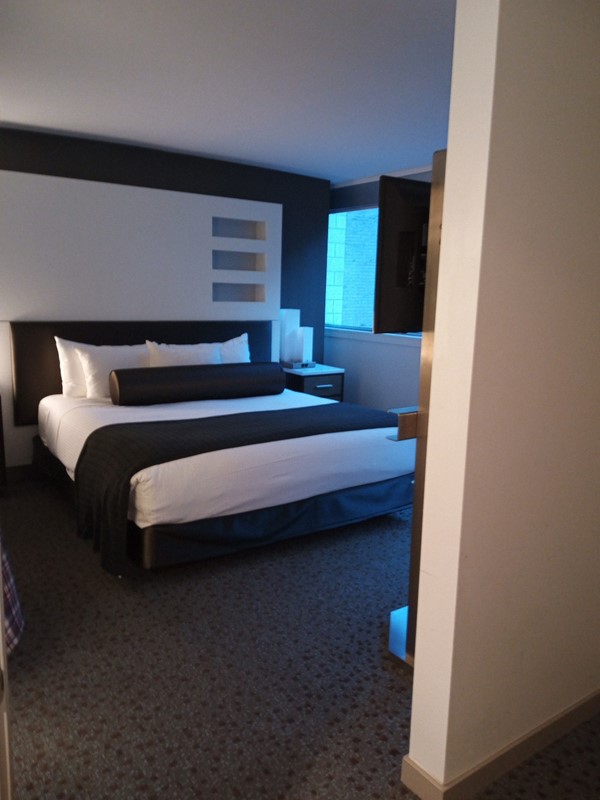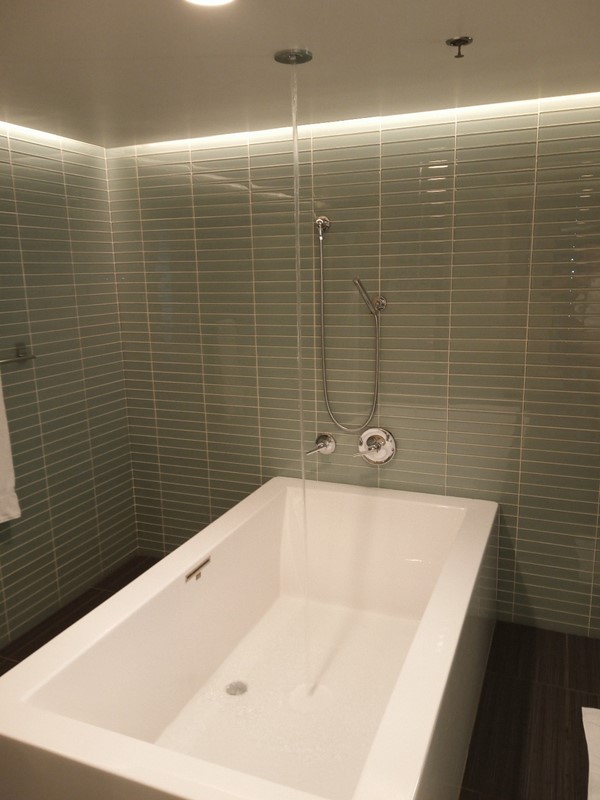 Yes, I DID turn on the water flow that comes from the ceiling (and splashes). The bath is in addition to the shower (which holds four people, at least):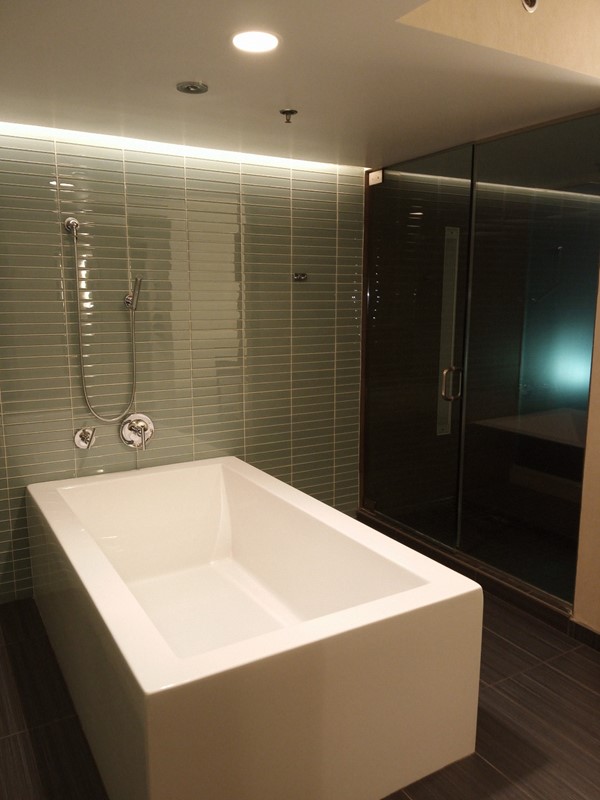 The shower has a "rainforest" head, the three body side scrubbers, and a wand. It felt like I was in a car wash.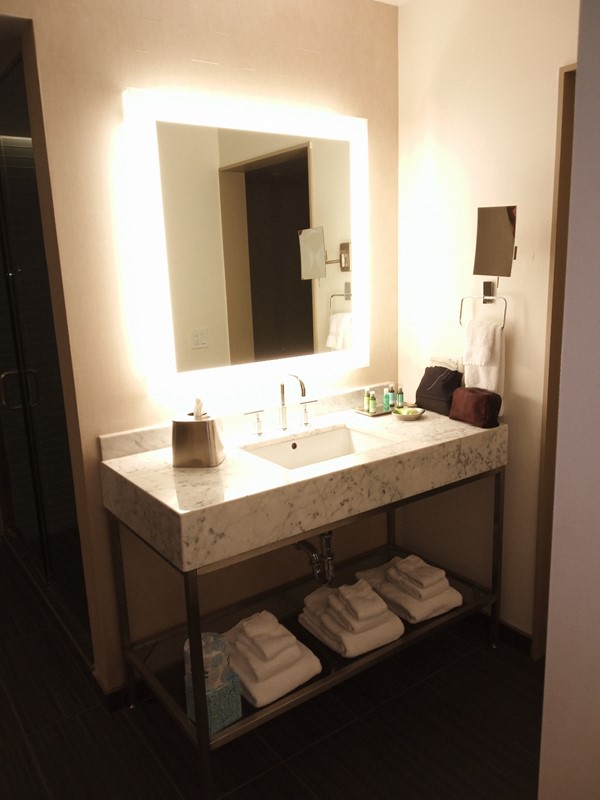 And the view wasn't bad: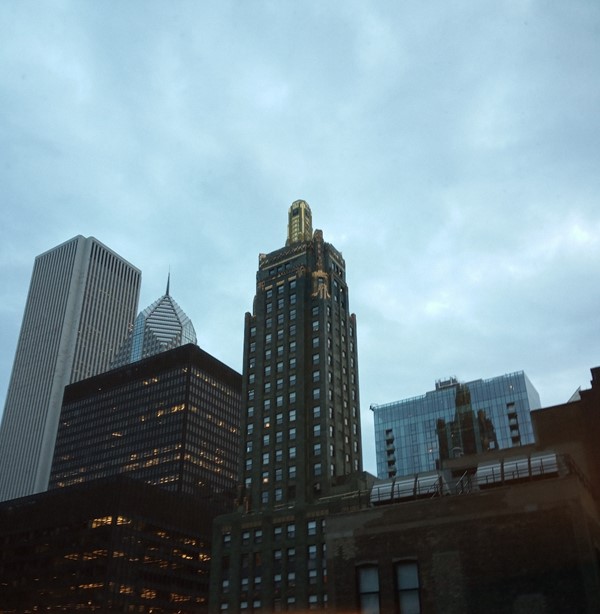 At least I wasn't at the front of the resort, and looking at THIS: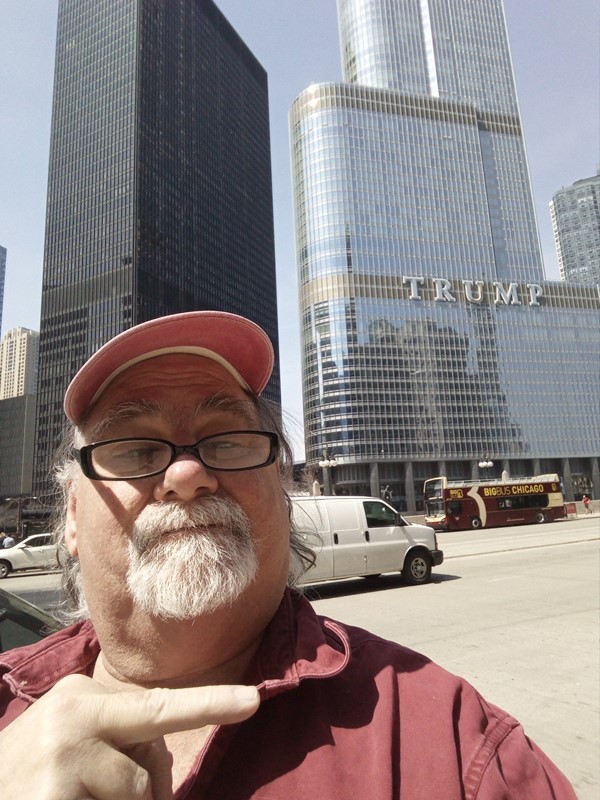 In the materials, they'd said, "kitchenette", which in this case means a full-size refrigerator, a full-size dishwasher, a full-size microwave, and no burners (or oven). Fortunately, there is a restaurant on the first floor, and menus for takeout in every room. Hoyt's is the name. I got the Marble-Rye Rueben and fries.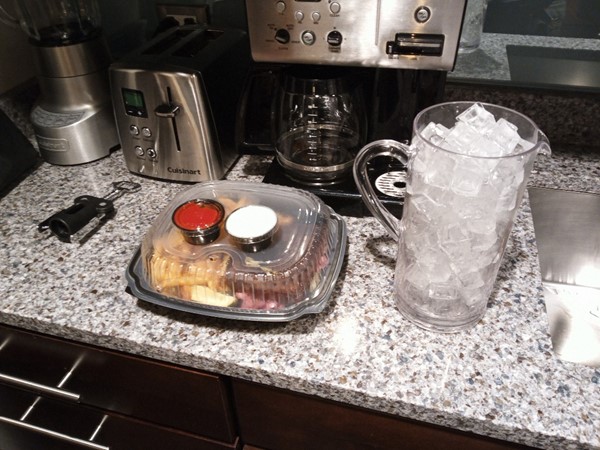 Notice the picture of ice – I have a full-size fancy-ass three-door refrigerator, with an icemaker that doesn't work. After numerous calls over two days, I have a guy in my apartment past eleven working on it…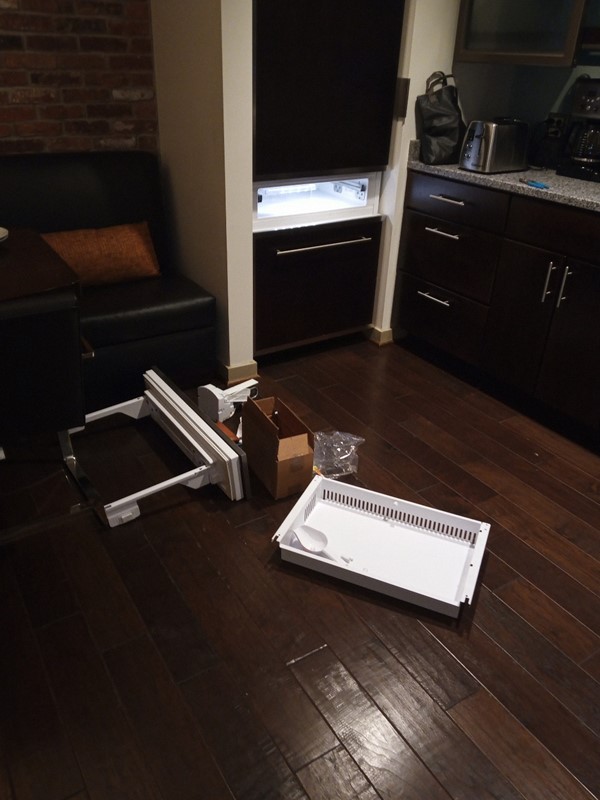 To find that he has the wrong replacement part. At least he showed up with two big pitchers of ice. It never did get fixed during my 4-day visit.
I spent my days wandering the neighborhood in search of nothing other than appetizer stuff for Cynthia on Tuesday night, more on that later: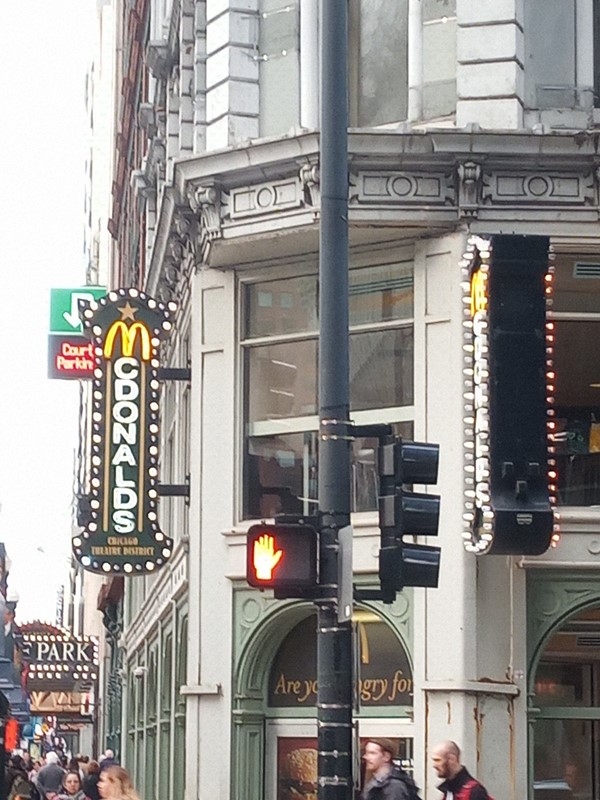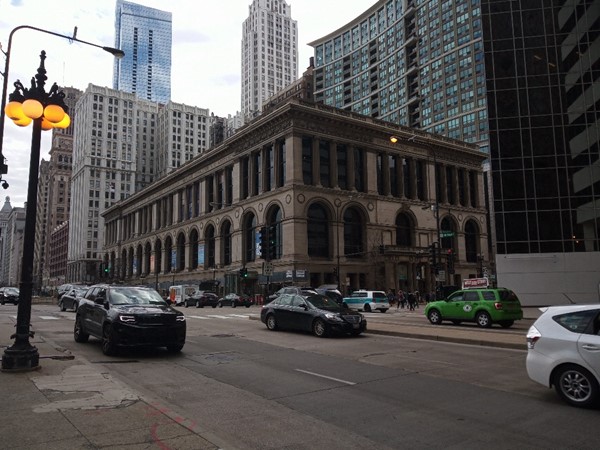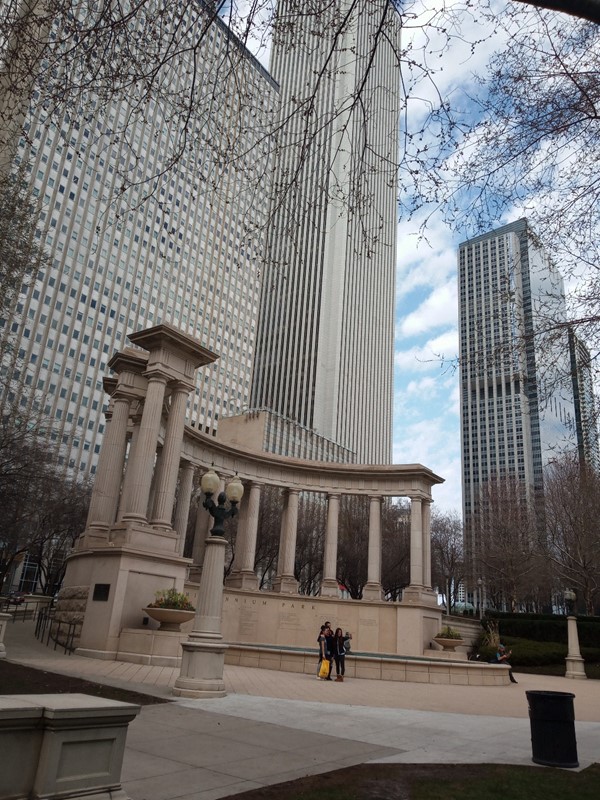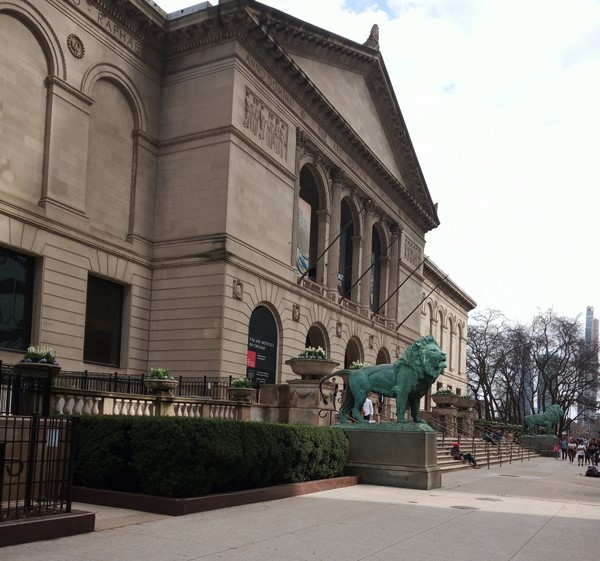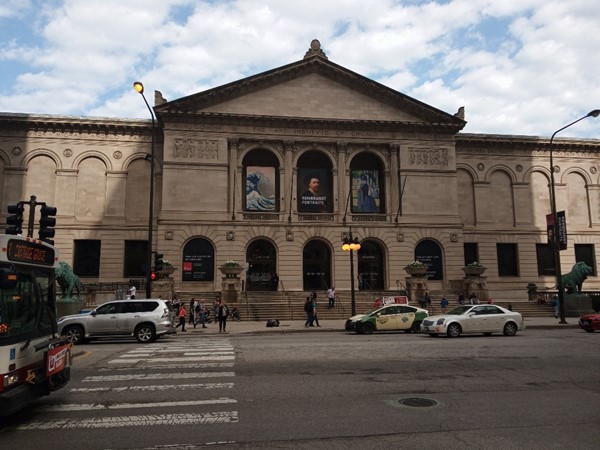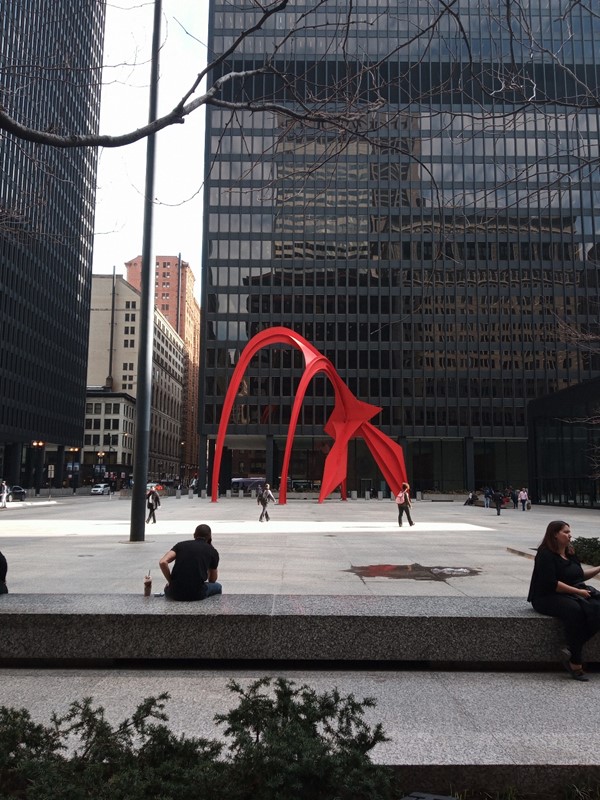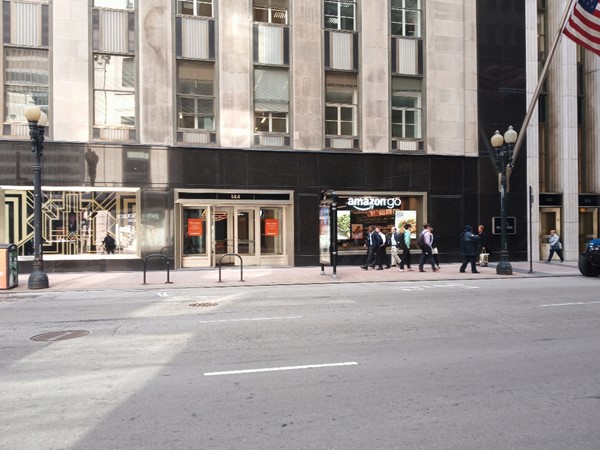 Yes, that is an Amazon Go storefront.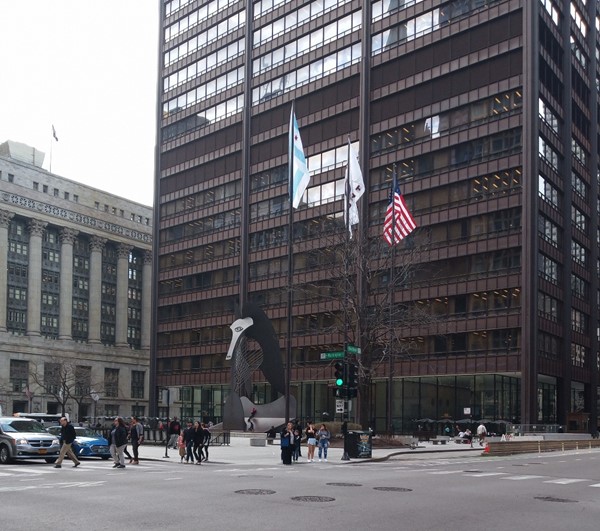 Tuesday lunch was along the walk, at Sweetwater, in the base of some big-ass office building. Oddly, don't seem to have an exterior shot: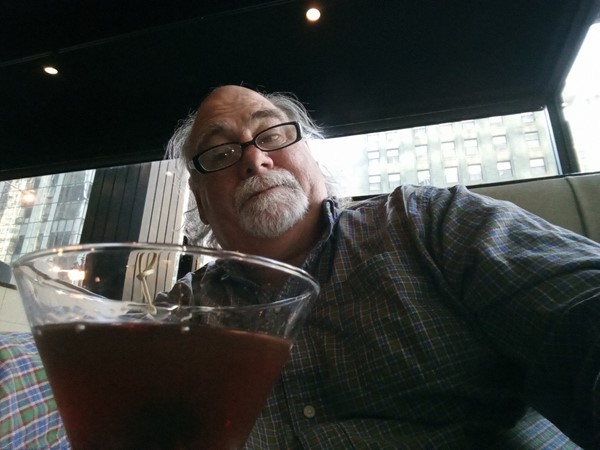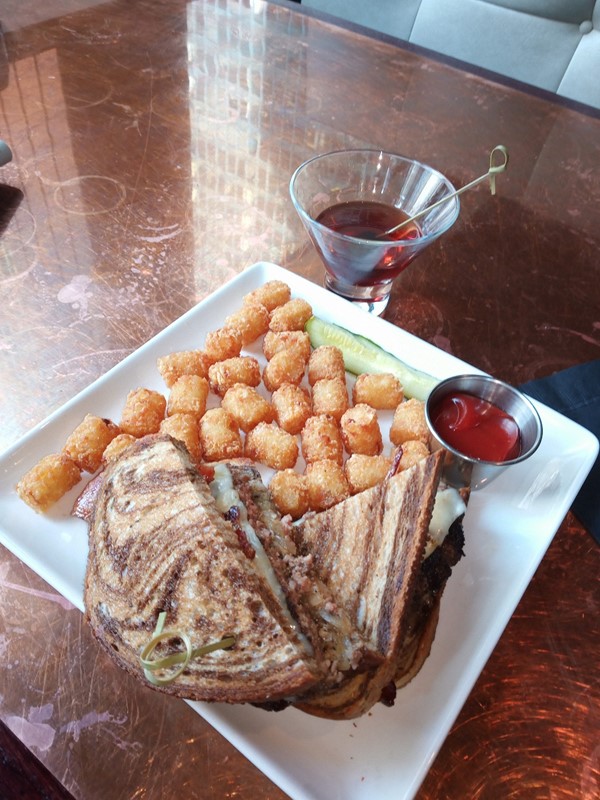 Tuesday night, my sort-of-sister, Cynthia, came to check out the place.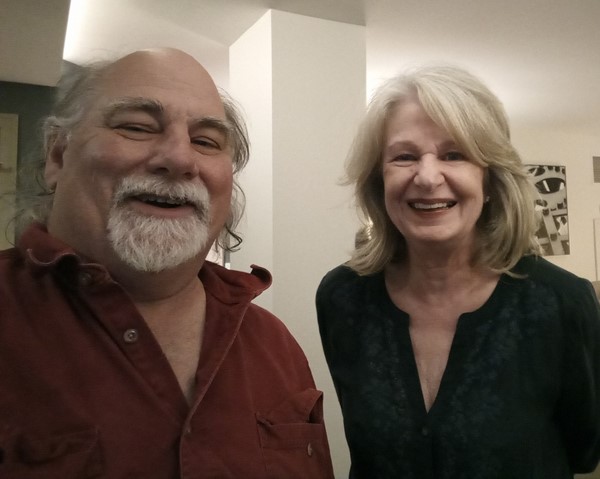 I put on a bit of a spread, there was plenty of wine, Uber time: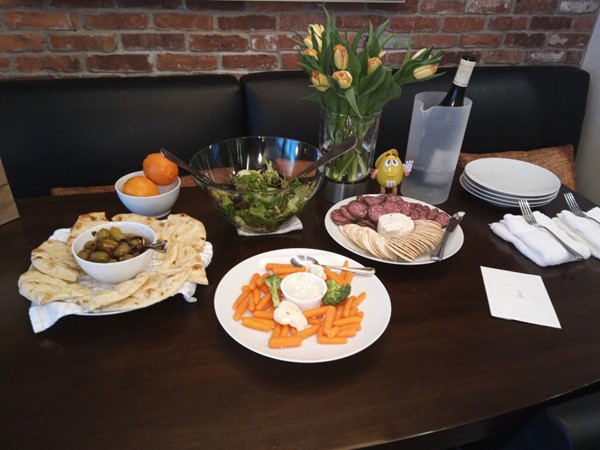 Cynthia thoughtfully brought flowers (used the blender top as a vase), chocolate, and an M&M guy to go with the wine (juice container).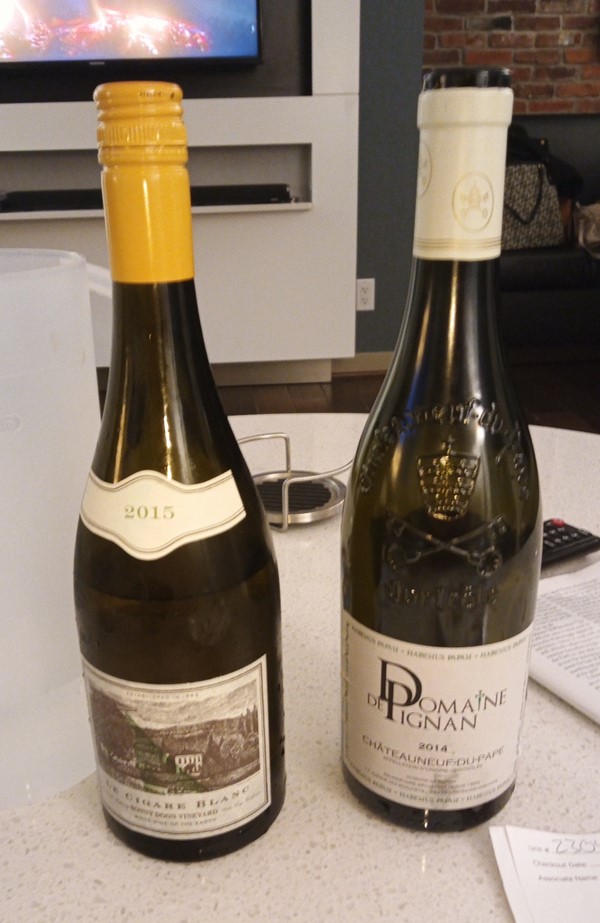 A nice way to catch up – we have plans in place for Friday during the day as well.
Tried to hit Buddy Guy's Legend on Wednesday for lunch – only to find them closed for a special event. Went with my Chicago "must-do" restaurant – Berghoffs. Been there forever: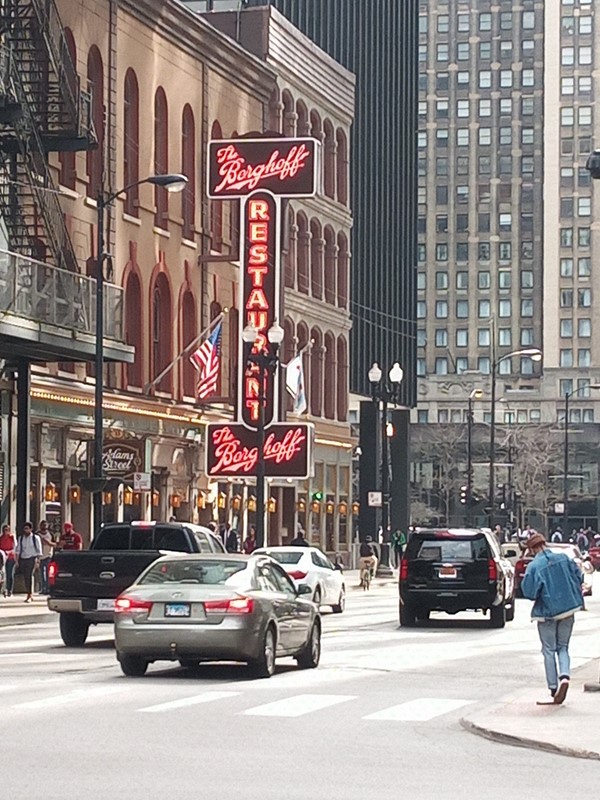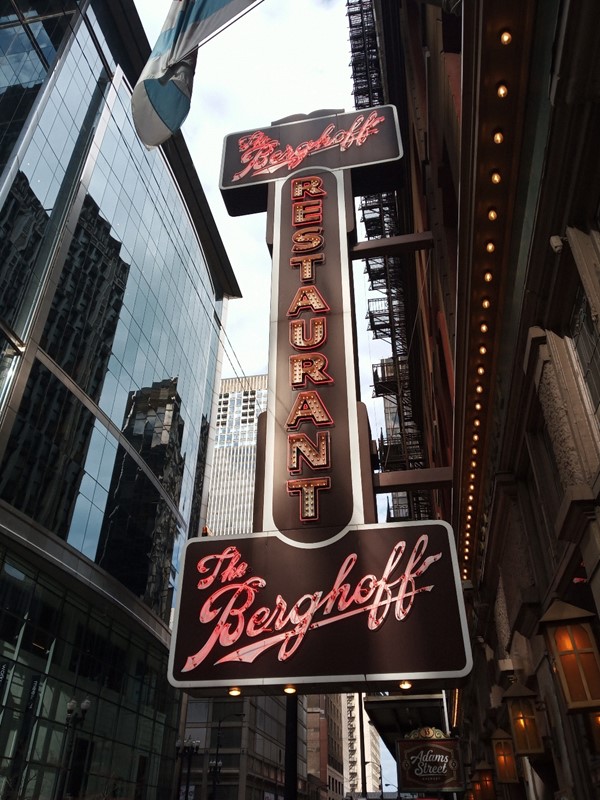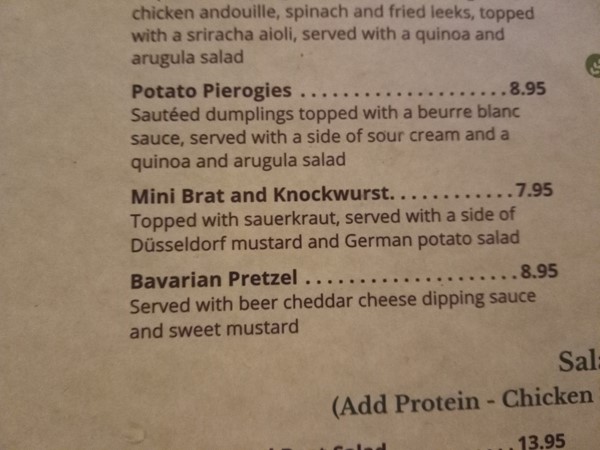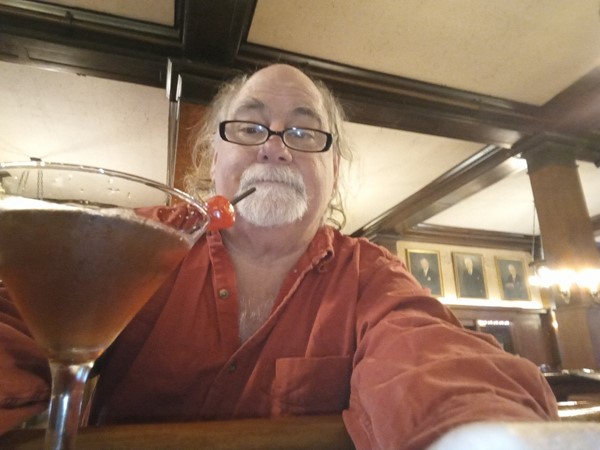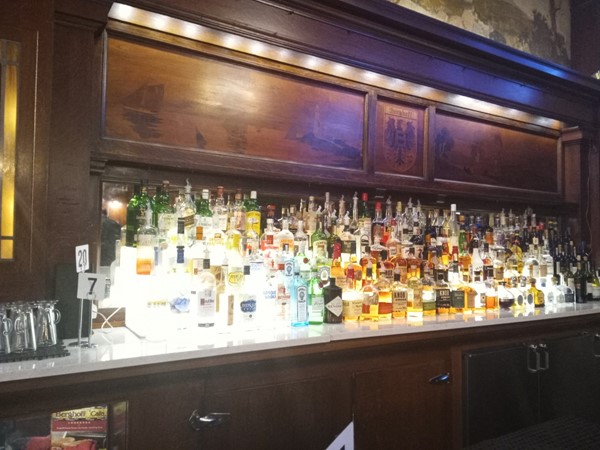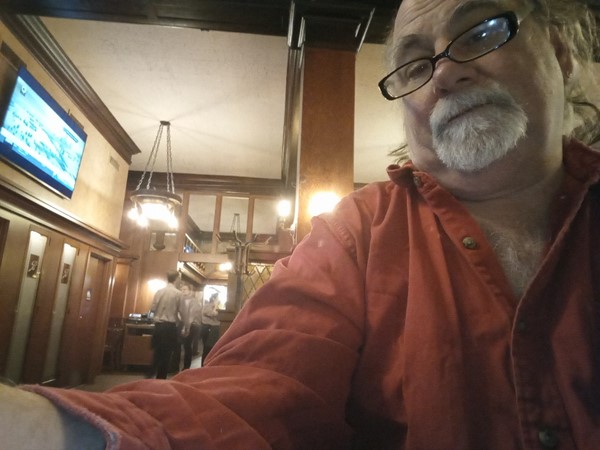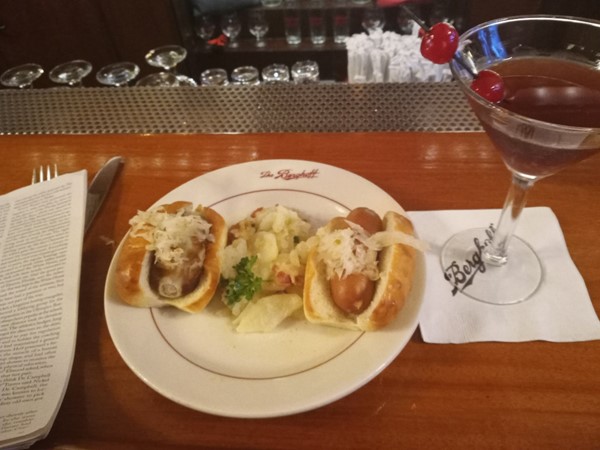 It was a light meal compared to the dinner I had the next night at Buddy Guy's Legends for the acoustic dinner set: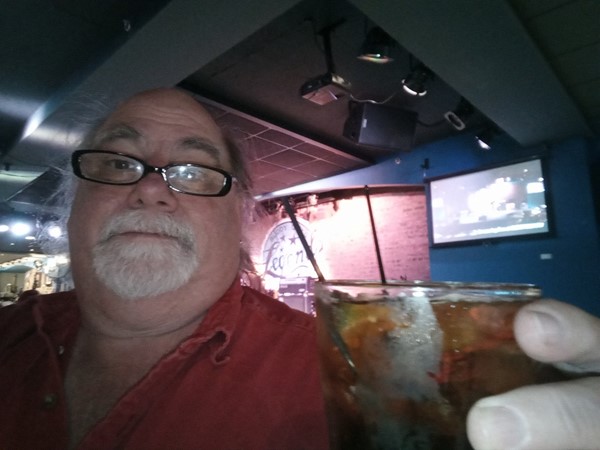 Catfish Fingers and Fries –said five fingers, got seven. Not bad for a happy hour price of $8 – as cheap as the drinks.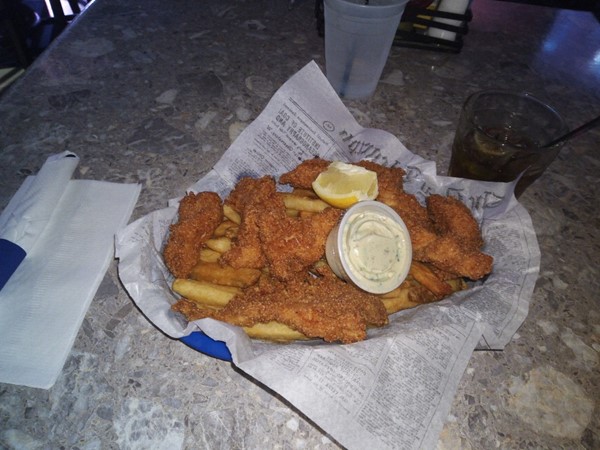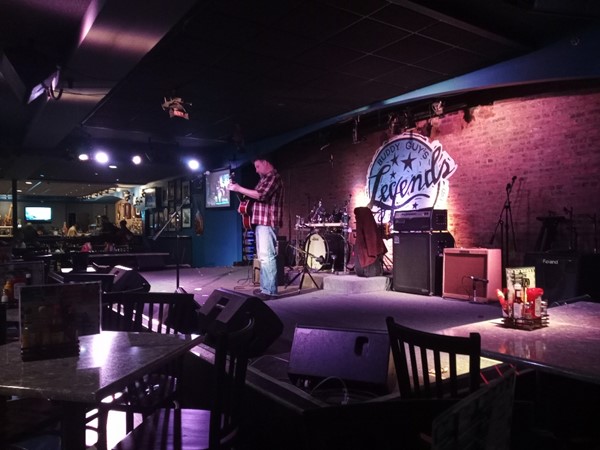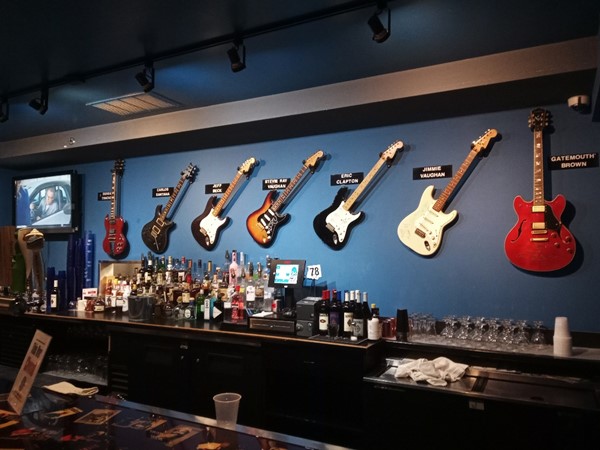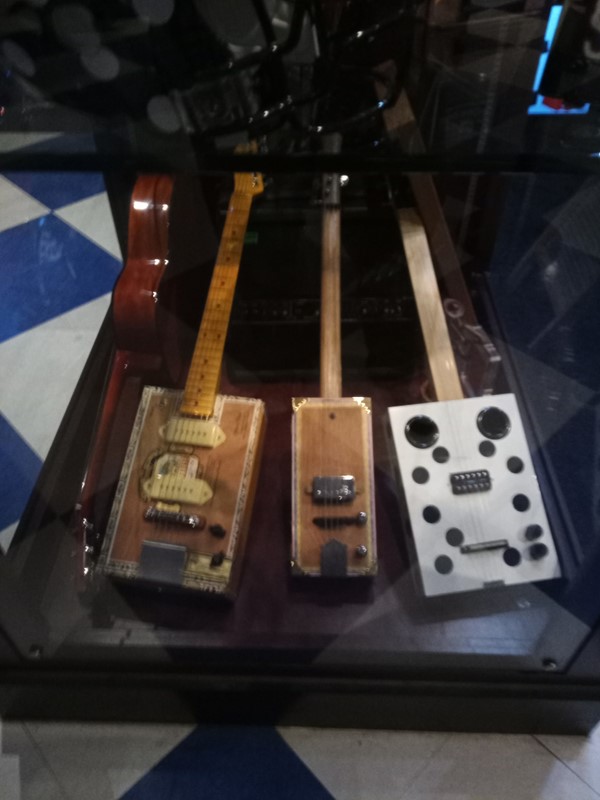 I paid for that dinner with an unconfutable sleep. Good, but that's a lot of fried food.
My final day in Chicago, with a ridiculous checkout time of 10am, and a flight not until early evening. Cynthia (bless her heart) drove into town and picked me up for a Frank Lloyd Wright tour of Oak Park, followed by lunch. There are just a FEW FLW houses in the burbs of Chicago: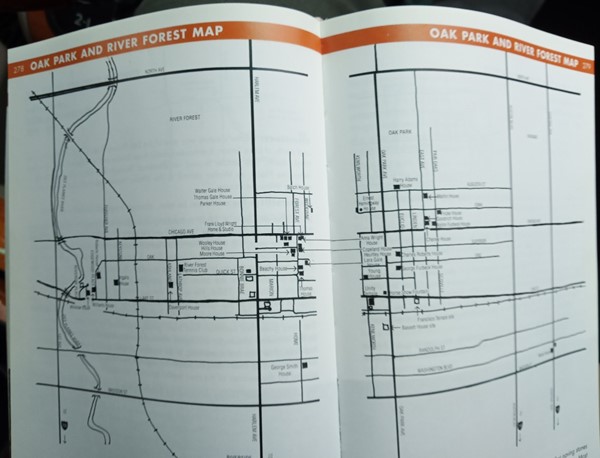 And we did see a few!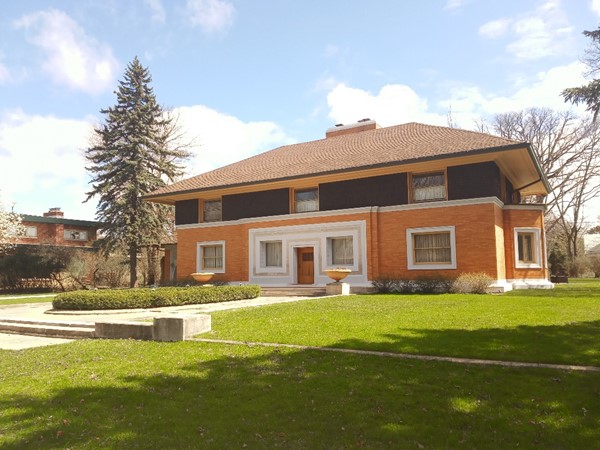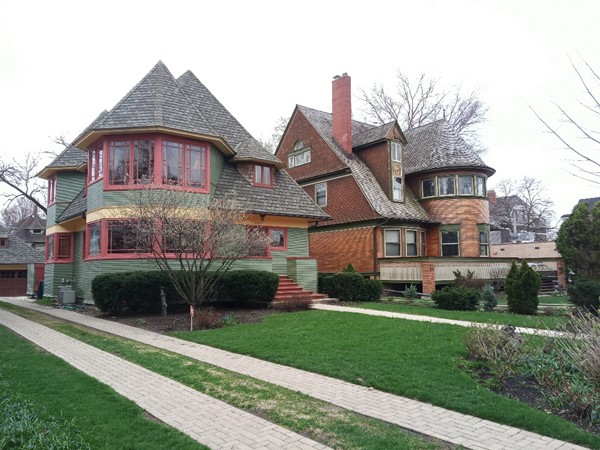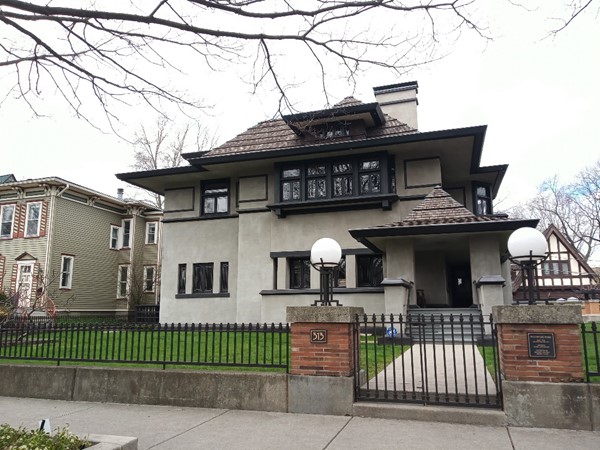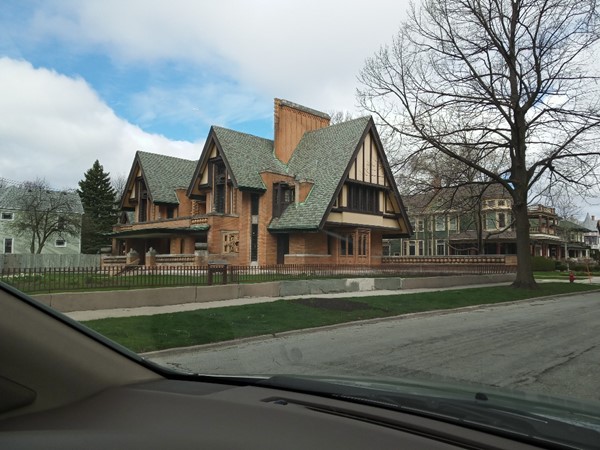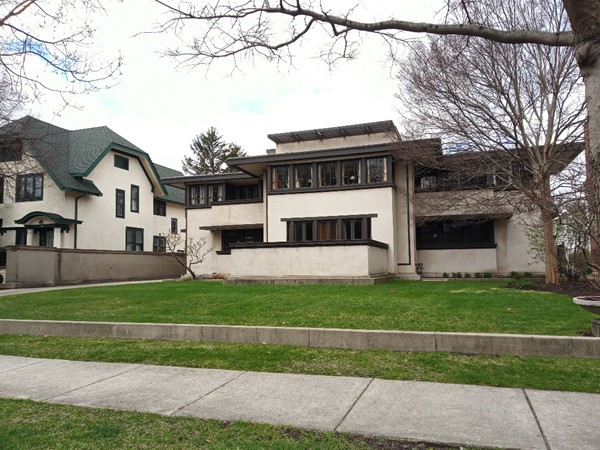 Last stop was the gift shop at the FLW Foundation where I spotted this beauty for a Lego buddy: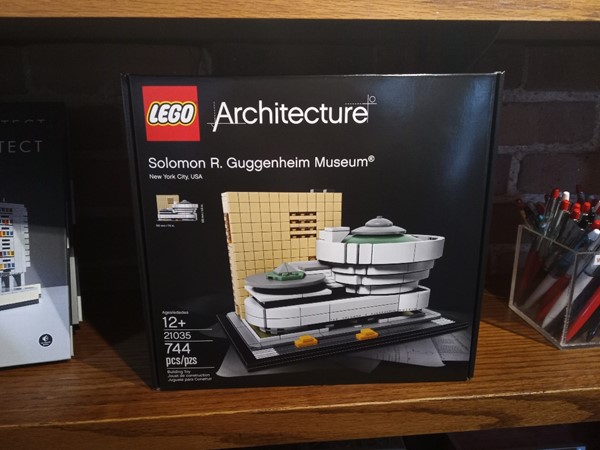 Before going to Hemmingway's Bistro which is a French-style restaurant on Oak Park Avenue. Ernest Hemmingway used to live in the neighborhood. We passed his house.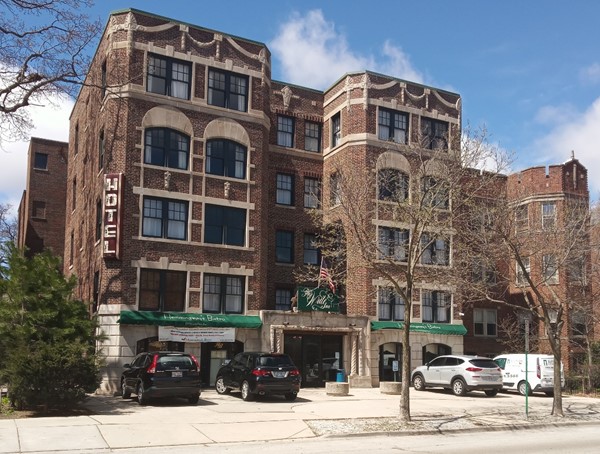 GREAT choice of places to eat at: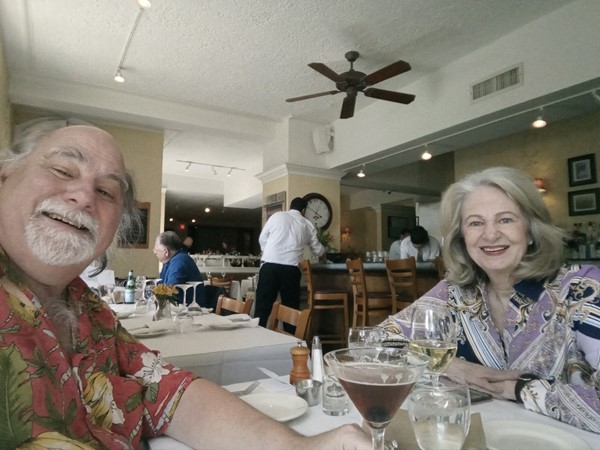 We each got an appetizer and a salad – consensus was, "delicious, but too much food". Gnocchi with a salmon cream sauce, goat cheese salad for Cynthia, the creamed carrot bisque and Frisée Lyonnaise for me.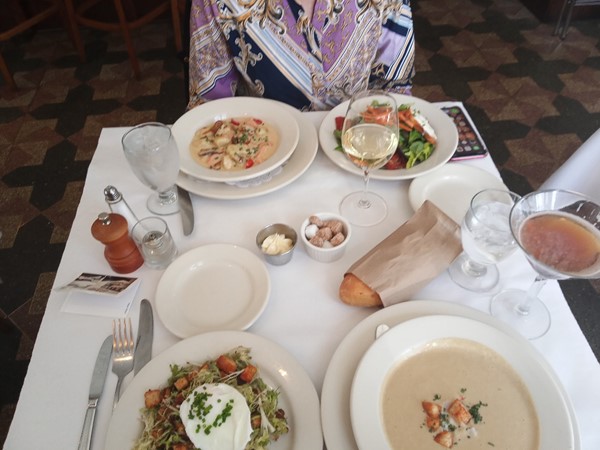 Nice way to wrap up a tour.
Swung by Cynthia and Lawrence's temporary digs on the first floor of their son's house – Lawrence arrived back in town the night before at 3am reeling of a massive cold. I did not do the honor of photographing him at his worst.
Got dropped off at the Metra station for the short hop back to the airport. A wish choice since it was a Friday afternoon and the freeways were clogged.
Headed to the lounge, and though not particularly hungry (and got upgraded so there will be food on the way home), still had to have a little fresh-made guacamole: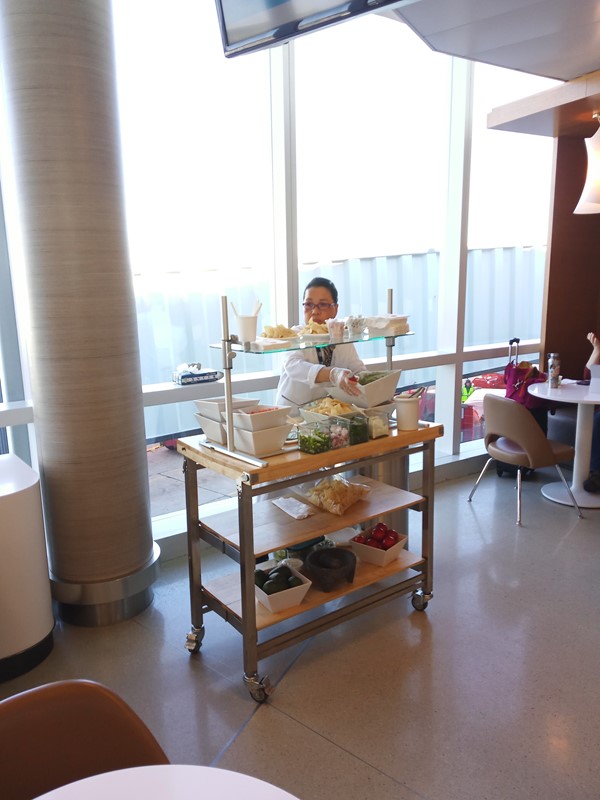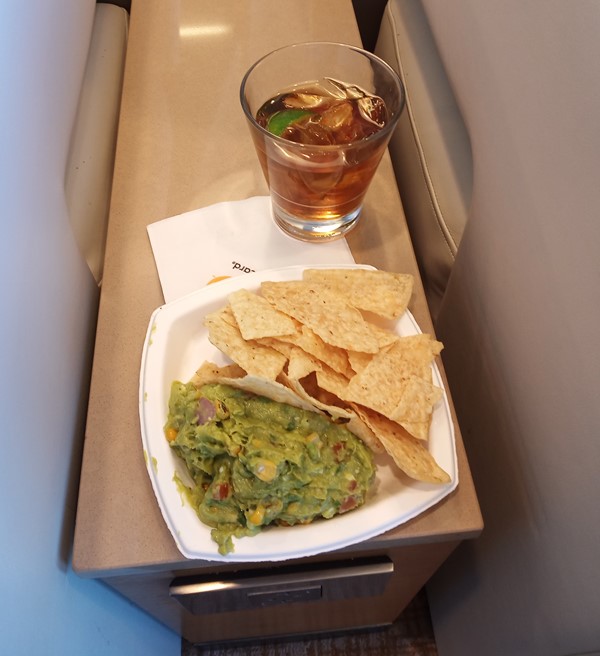 Another trip under the belt. Going home to work the weekend.
[? ? ?]
For more blog posts, click here.