It's rare that I take a weekend off that I'm not out of the country. By mutual agreement with my business partner, I limit my weekends off during the year to three, maybe four. This is the very rare domestic trip, and since I have to take the weekend off for the wedding (more on that later), I might as well fill in the days before and after with adventure.
The adventure started over the weekend before my departure with a massive sinus headache and low-grade nausea. A fun way to spend a weekend at work. Fortunately, my Monday travel was by train, in a roomette, where I could hole up…with most of the massive amount of stuff I was lugging, stored below: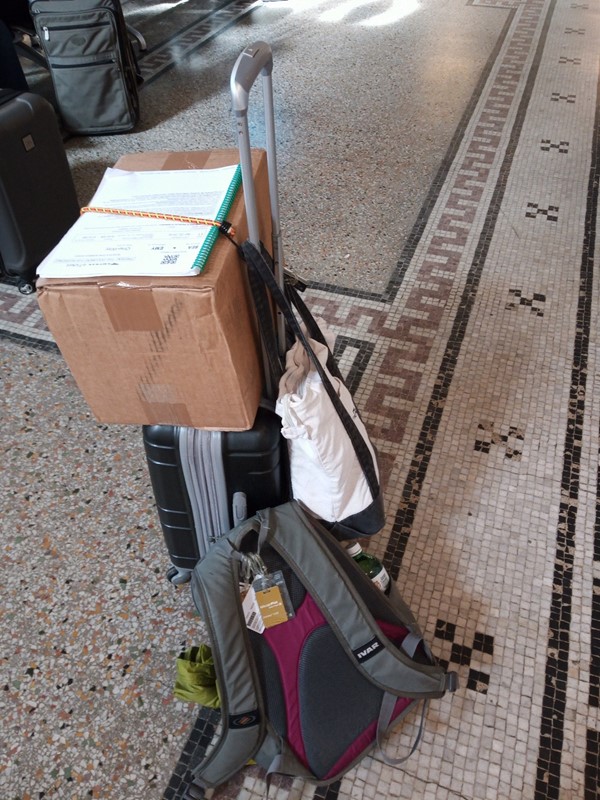 And set up my life for the next 24 hours: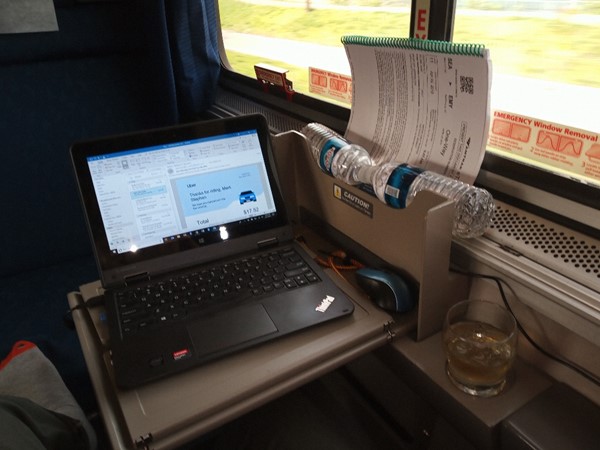 And have the car attendant bring me food, in case what I have is contagious: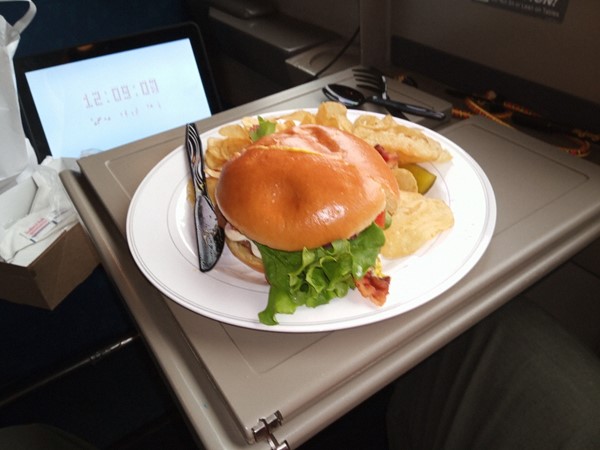 Got on the train. Napped. Looked at the view of the Tacoma Narrows Bridge. This route will be rerouted soon – once positive train control is implemented and tested on the bypass. They ran the route for one partial run before the train derailed, killing several people (click here for details):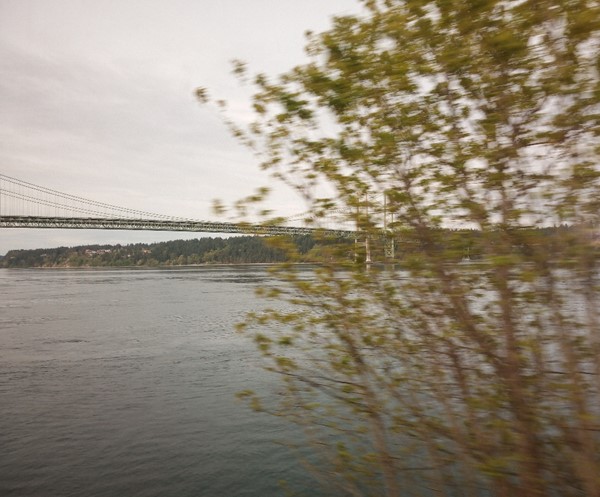 Had him bring me lunch. Napped. Stretched my legs in Eugene: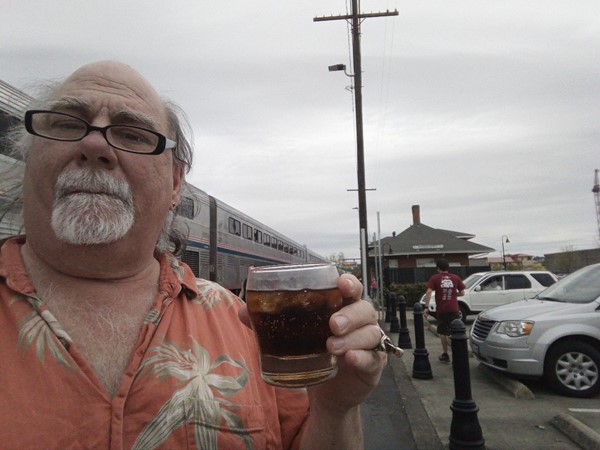 Napped. Had him bring me dinner, the surf and turf with mashed potatoes (option of baked or rice) that would have been $39 if it weren't included in my train fare: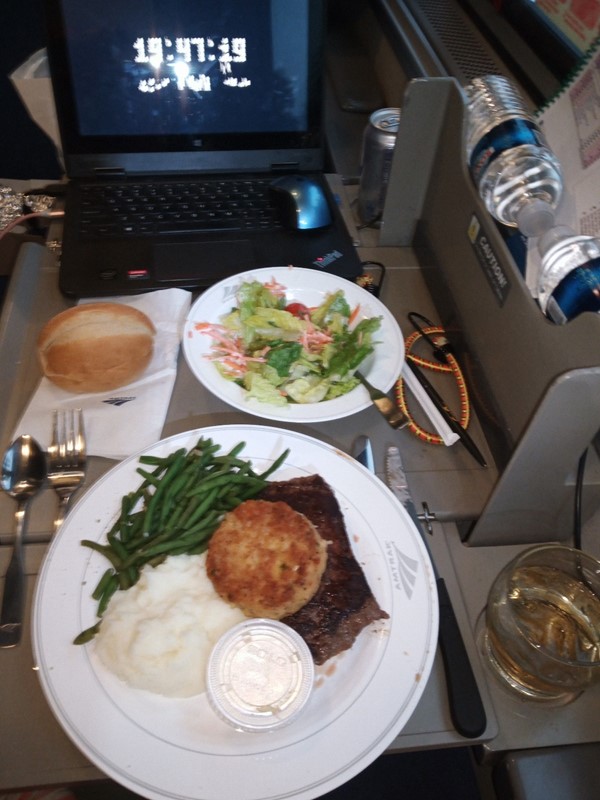 While looking at the snow in the mountains: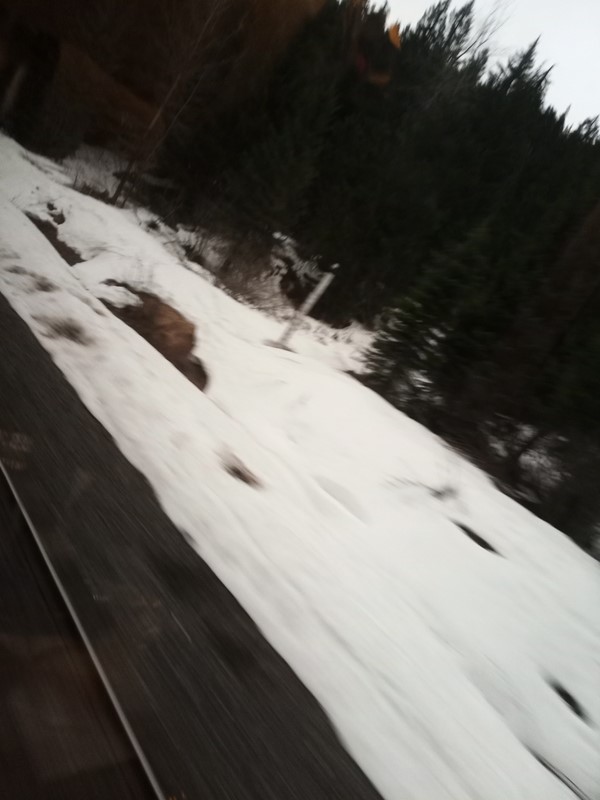 Stepped out in Klamath Falls for some air: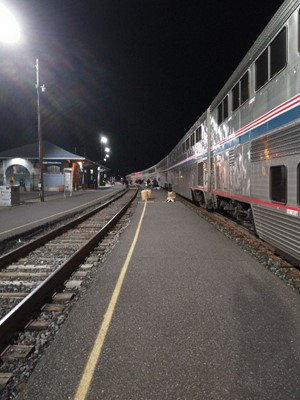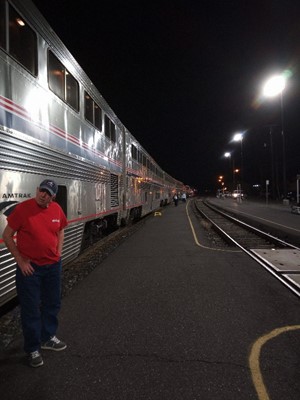 And then when to bed still not feeling well…until it was time to order breakfast at 6:30am…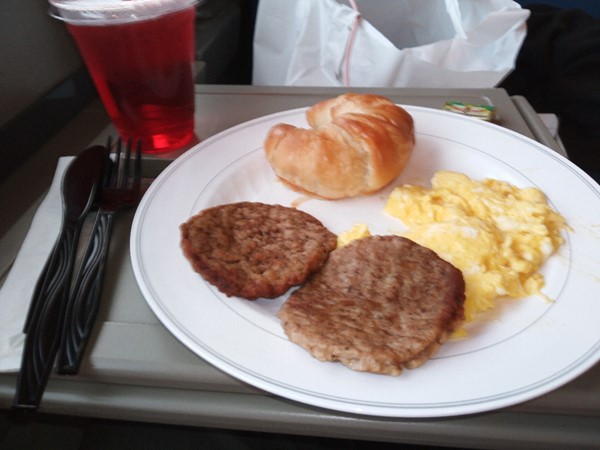 I had them hold the potatoes, forgot to have them hold the croissant. Think that would have been $12.50 if I were paying.
Saint Lunetta was at the Emeryville Amtrak Station to drag my sorry ass to his place – where I went to bed. For hours. I was definitely a "quiet" guest.
By Wednesday I had started to recover, and actually take some food pictures of the amazing food coming out of their kitchen. The first night was meatballs over gnocchi which I ate half and covered the remaining for my brunch the next day.
Next up was shrimp in a cream sauce over lobster ravioli, with asparagus with hollandaise…I am truly spoiled.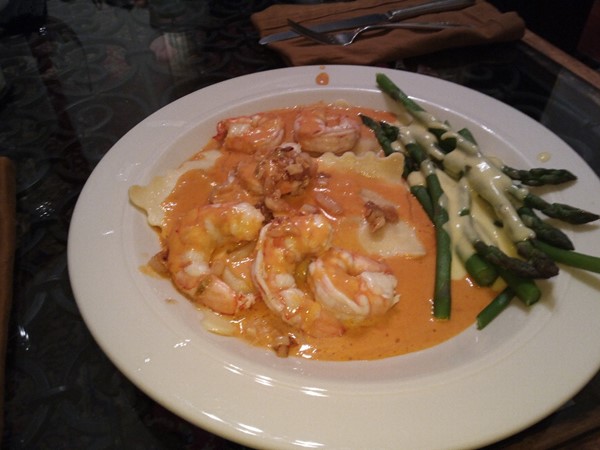 Starting to look better!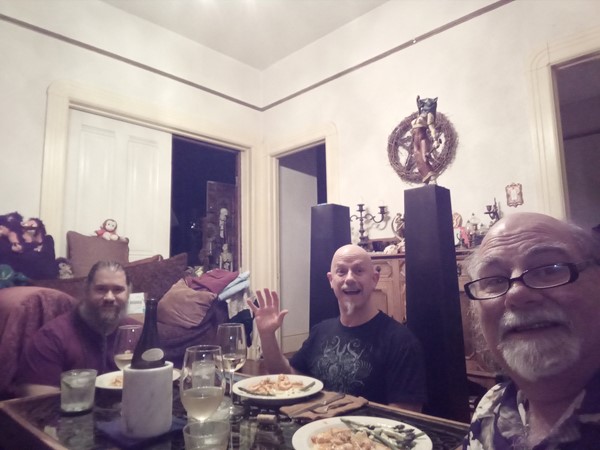 And the final meal was a beef stew over fettuccine with roasted brussels sprouts: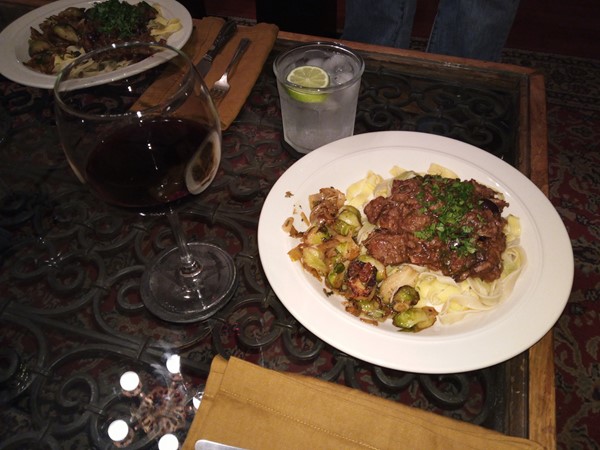 Man, these guys treat me great – including service back to the train station on Friday morning (equally as early as my arrival – 8:30am). Including seeing me off.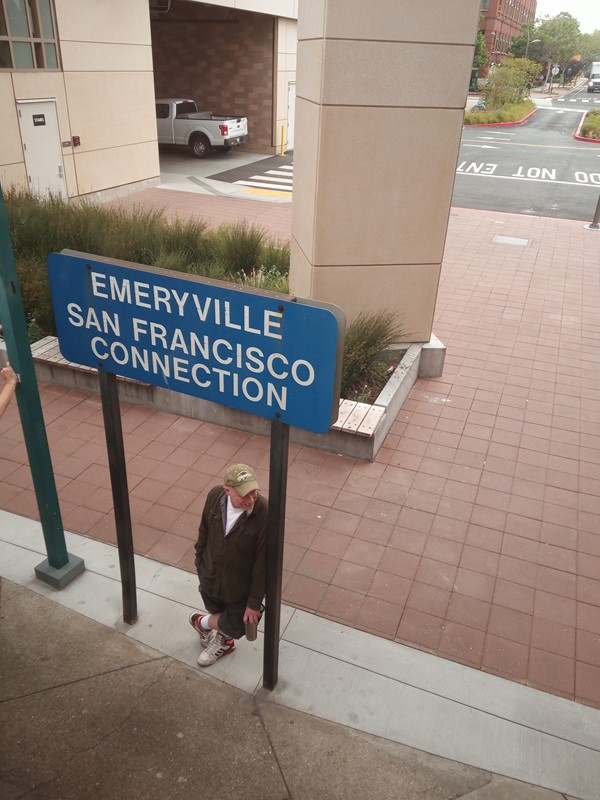 The story will continue as I go south…stay tuned.
[? ? ?]
For more blog posts, click here.