Back on the train to the reason for this whole ramble, The Wedding. Off I go way too early in the day from the Emeryville Amtrak station (chauffeured by Lunetta).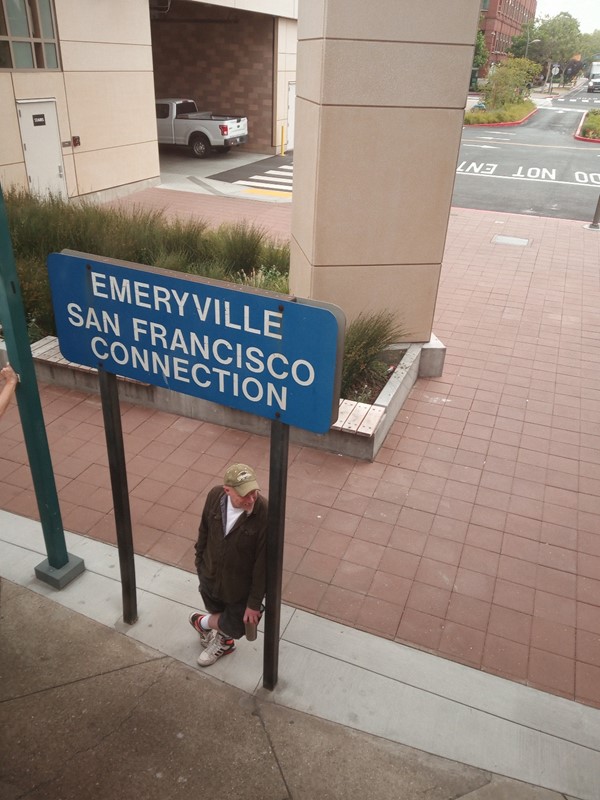 And they are still serving breakfast!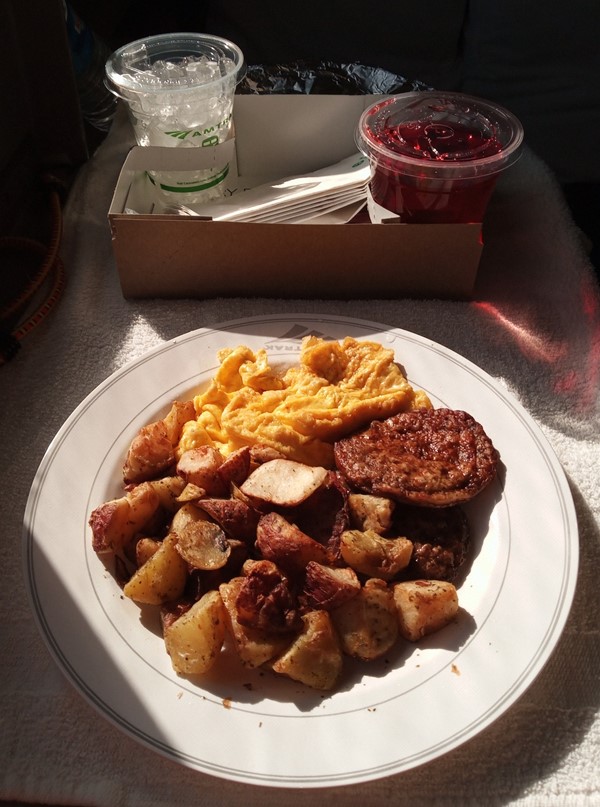 Followed by a nap (do you see a pattern here?), followed by a late lunch: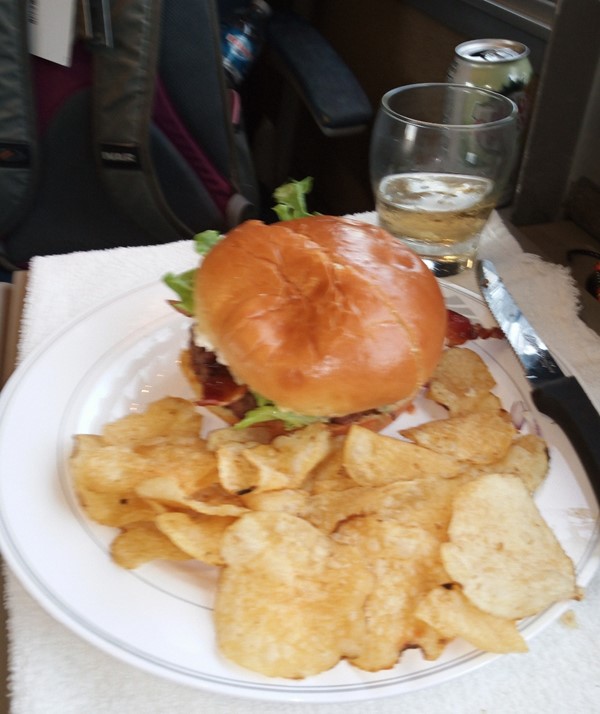 With some scenery thrown in. Just FYI – I booked at bedroom: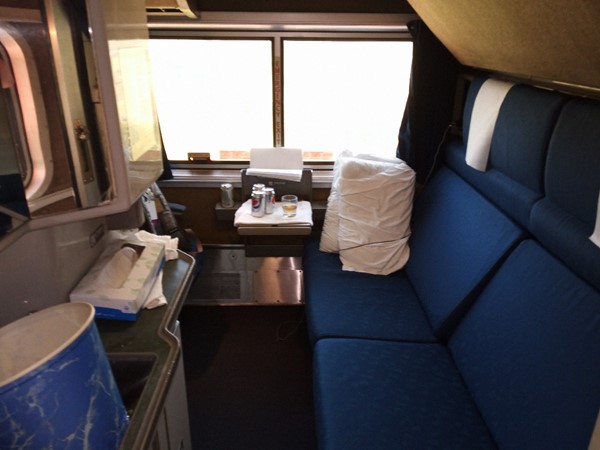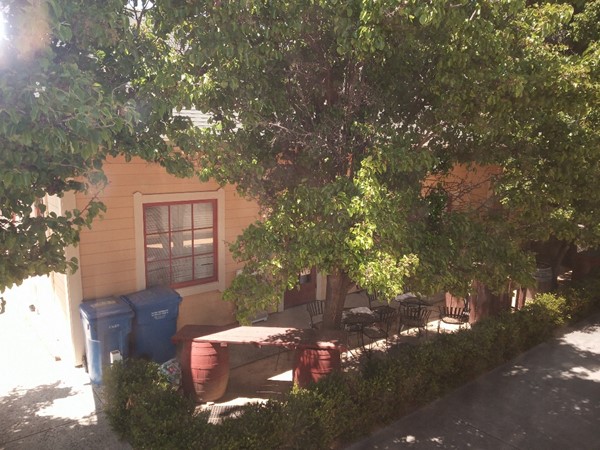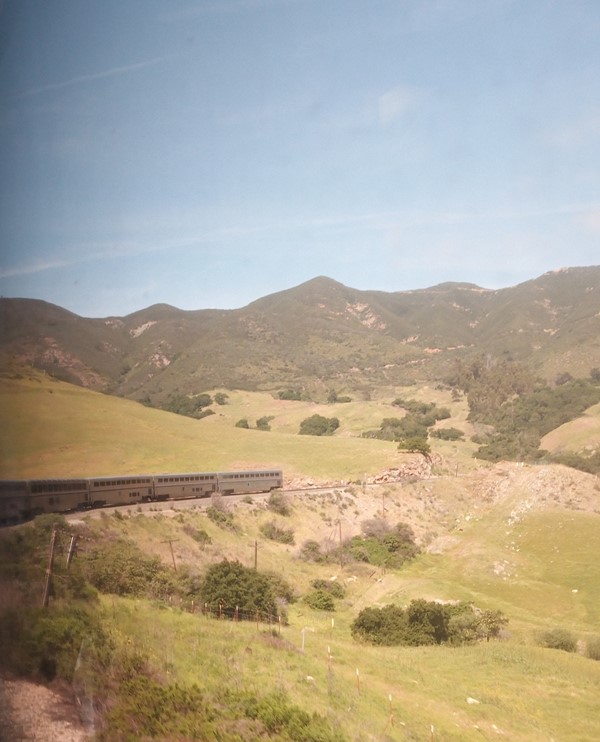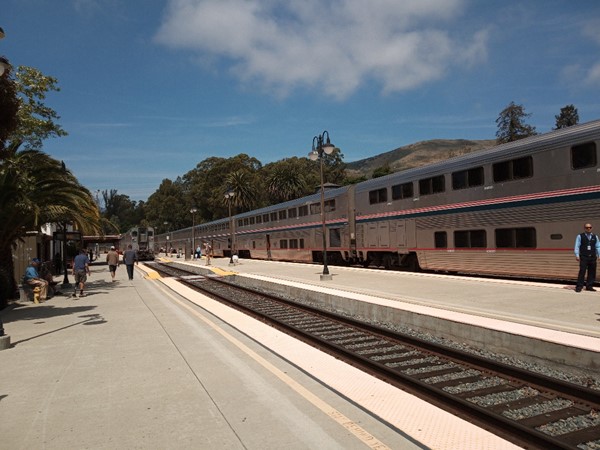 The last photo is of the train station at San Luis Obispo.
Called Budget to snag a ride to the rental car office and signed out a car that had seen better days (like the driver's side mirror had tap wrapped around it that had been there awhile and was yellowed). But soon enough I was checked into the Best Western Casa Grande in Arroyo Grande. I splurged on a suite: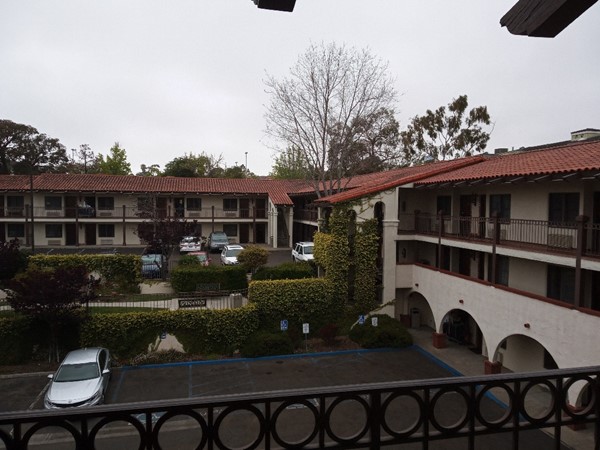 Which has a VERY NICE lobby area: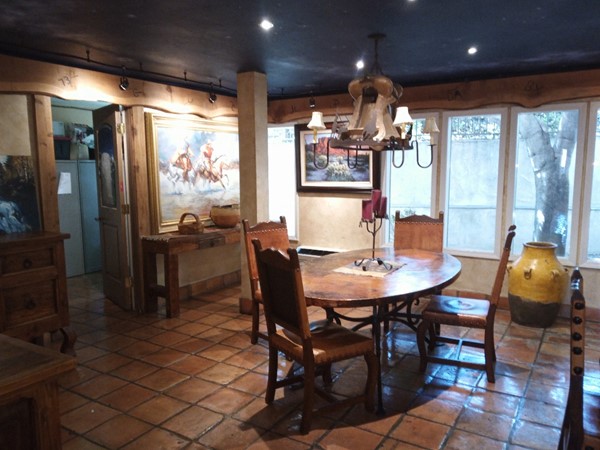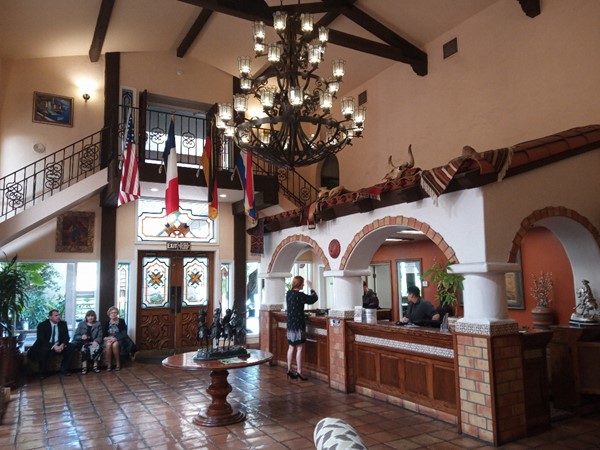 And my suite wasn't too bad either: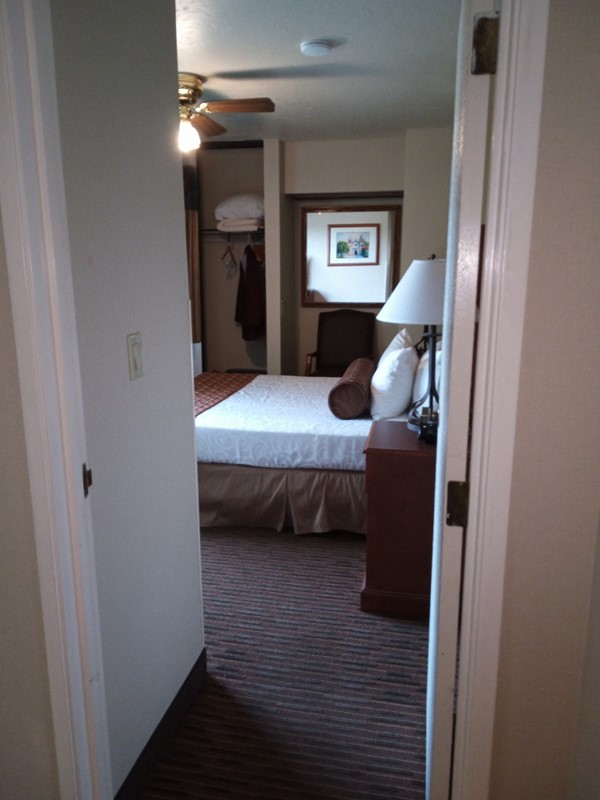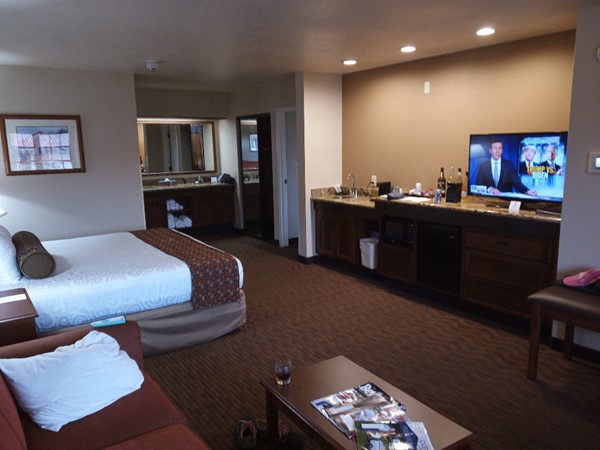 Went to the store for some dinner and drinking supplies….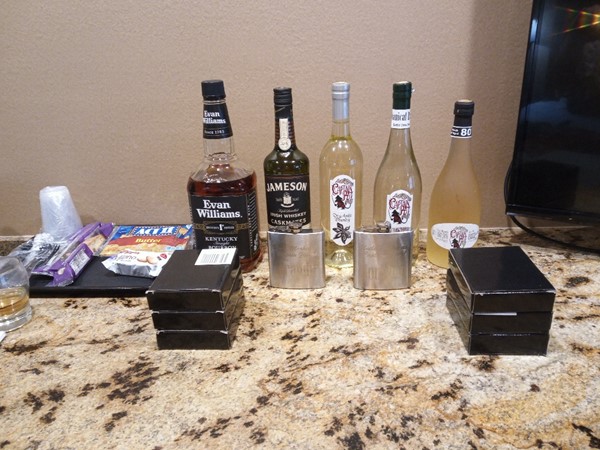 OK – so, the four on the right came down with me, the two unboxed flasks are for me at the wedding – the six boxed (and filled) flasks are for some of the wedding party.
Spent the morning of the wedding tasting wine in downtown Arroyo Grande…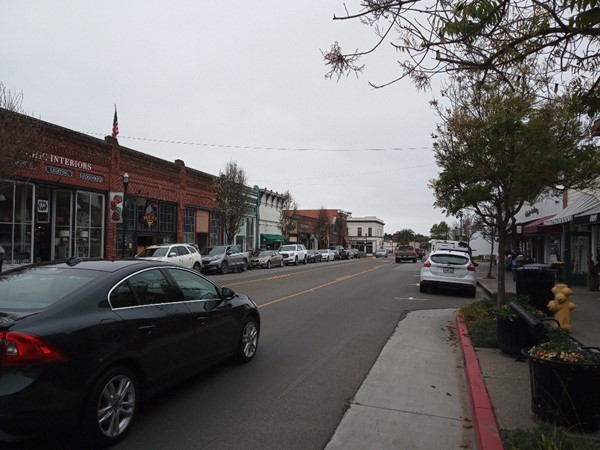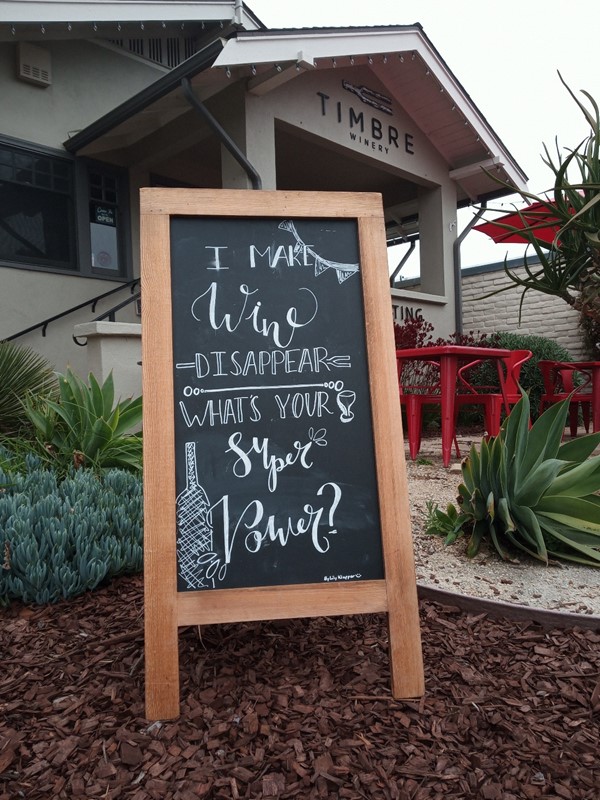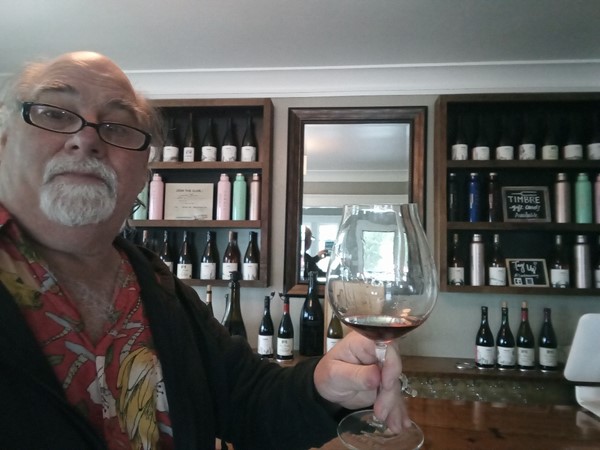 Visited Timbre first, then down the street to a winery that was closing, Phantom Rivers, where everything was 50% off. Here is the haul: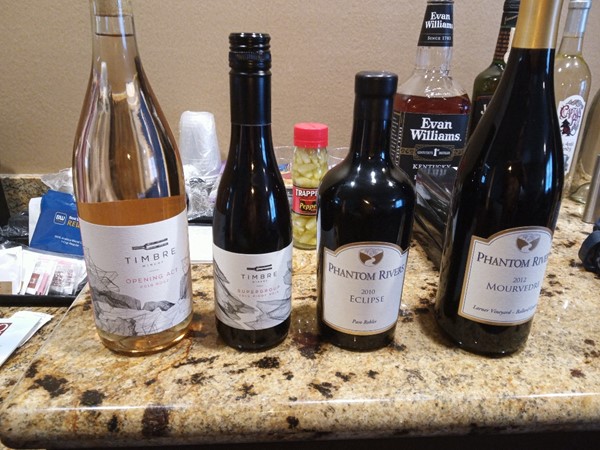 Great – I thought I was going to make the final leg WITHOUT the box in tow. Oh well.
Jameson and Carolynn (the wedding couple) arranged for shuttles to run from the hotel to the wedding venues. The ceremony was at Carolynn's parent's house (where she grew up):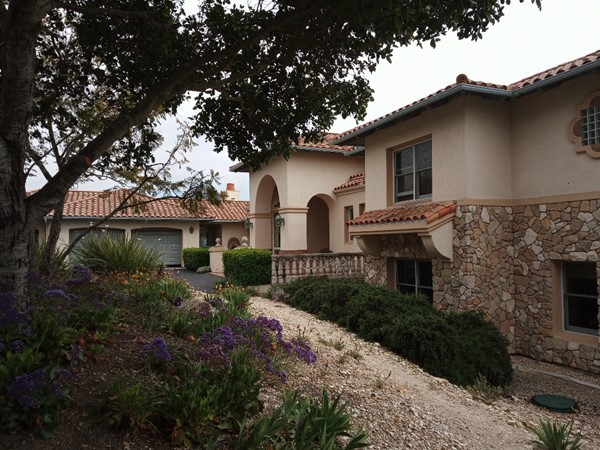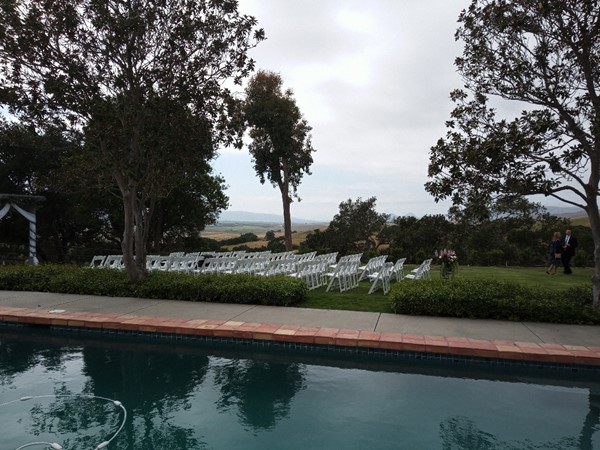 It was good to see Julian (Jameson's brother who I visit in Japan):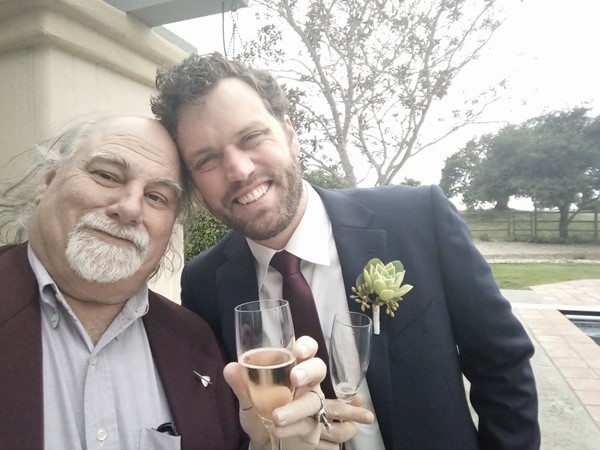 Nice that they were serving Gruett Rose bubbles (from New Mexico) before the service.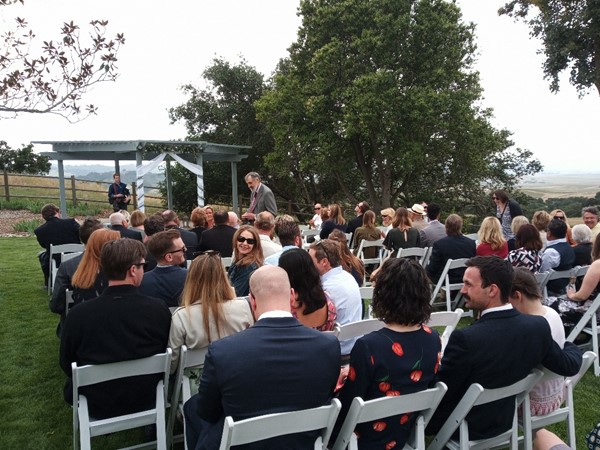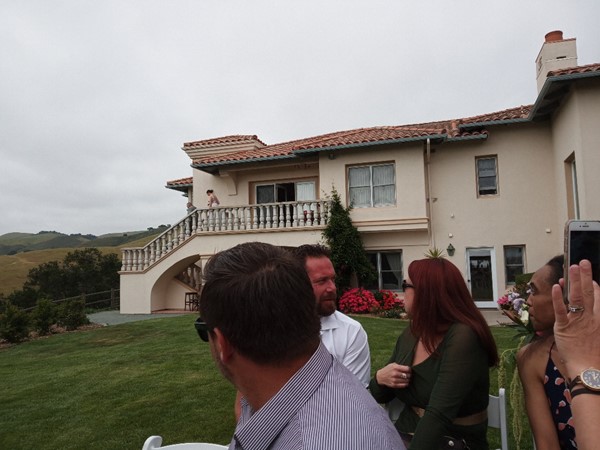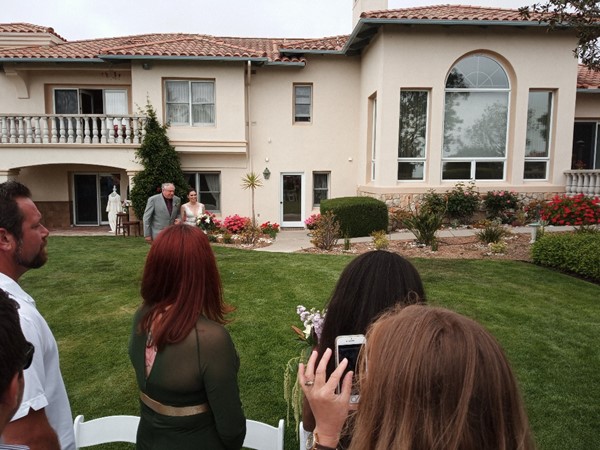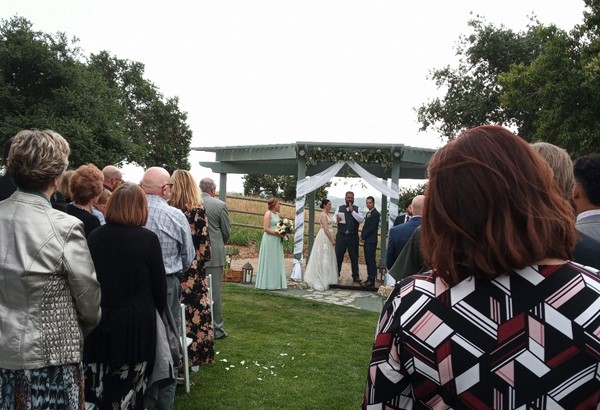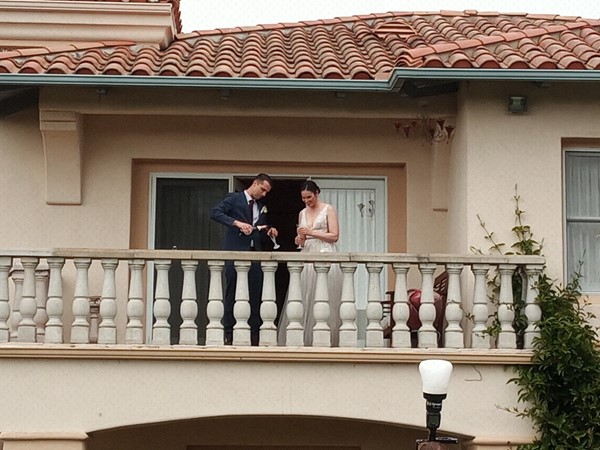 Then down to the clubhouse for the reception…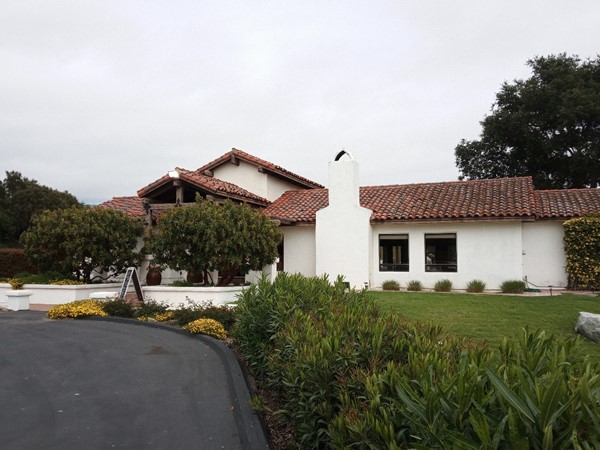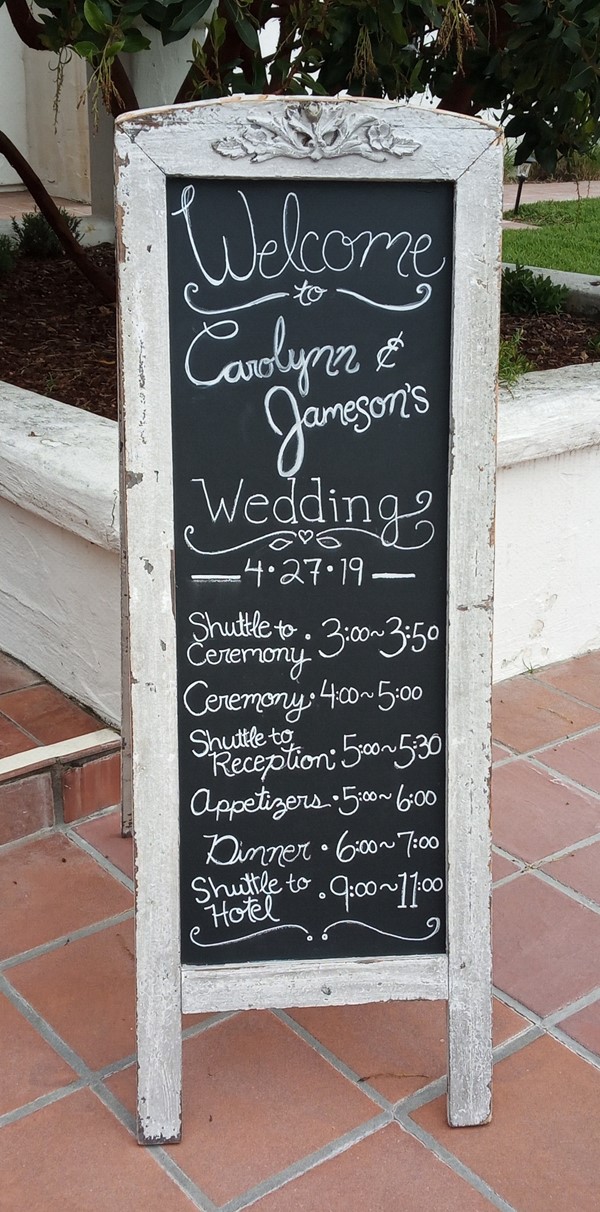 And I was on wine duty to pour the 5-liter bottles of Bonny Doon that I brought down a couple of weeks ago.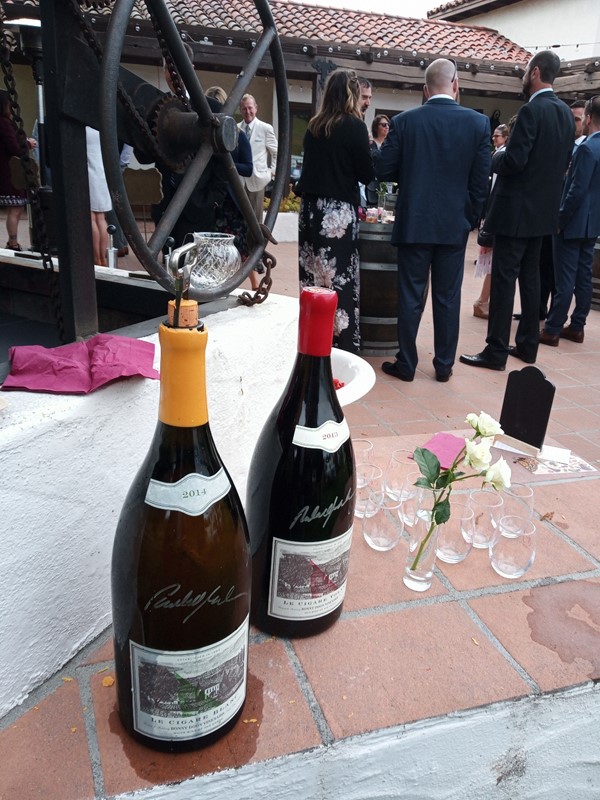 And the first dance….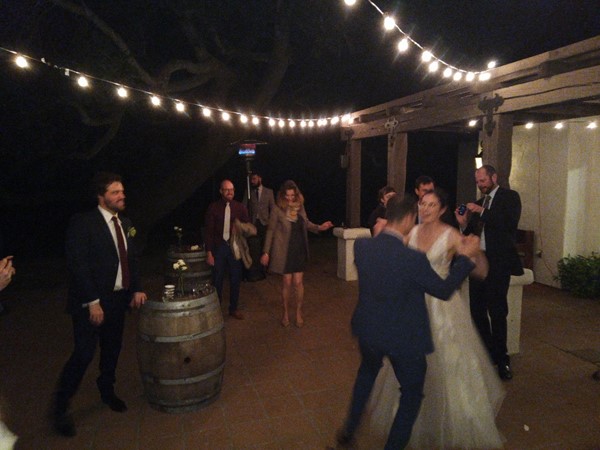 The "after party" ended up in my suite – wish I remember more of it. Woke up to popcorn scattered everywhere!
Needless to say, I slept in really late. Fortunately, I don't head south until Monday, which left time for an intimate dinner with the wedding couple and two others at Hapy Bistro which is half wine shop, half restaurant, with cigars thrown in…but the food was stunning.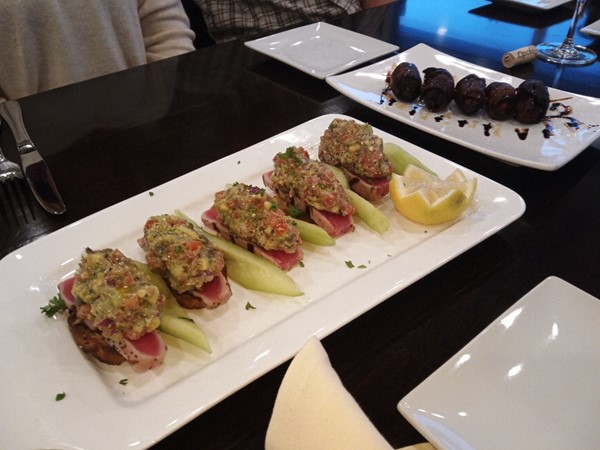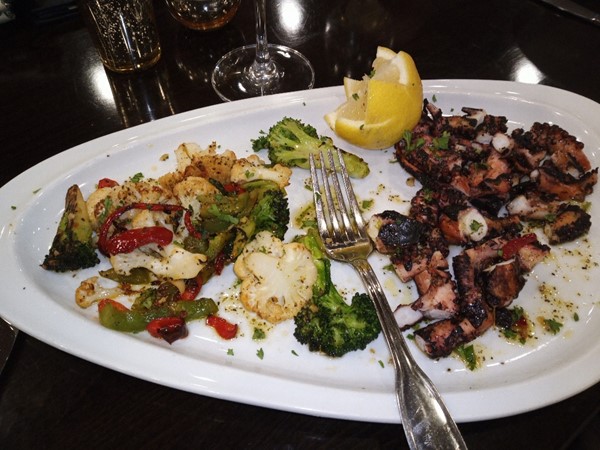 It was an early night for me since I have a VERY early train in the morning, AND I have to get the rental car returned.
Tomorrow, the adventure continues!
[? ? ?]
For more blog posts, click here.