It sounded like a good idea at the time – a 6:55am departure from San Luis Obispo. In reality, I had to get up at 4:30, check-out, return the rental car with gas in it, and catch an Uber to the train station.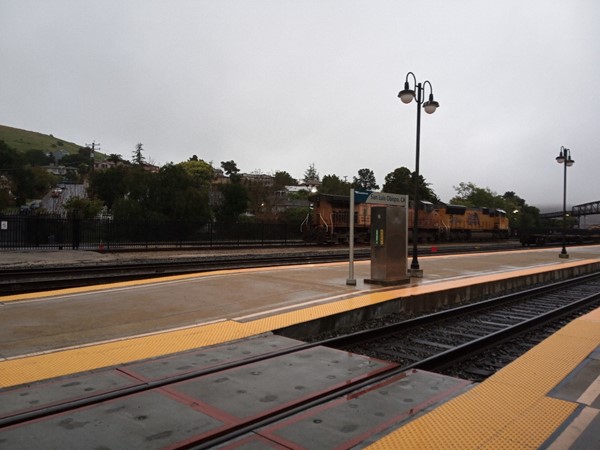 A light rain as I waited for the train – the first run of the morning with direct service to Anaheim (didn't want to transfer in LA). And this is a very pretty chunk of Amtrak trackage: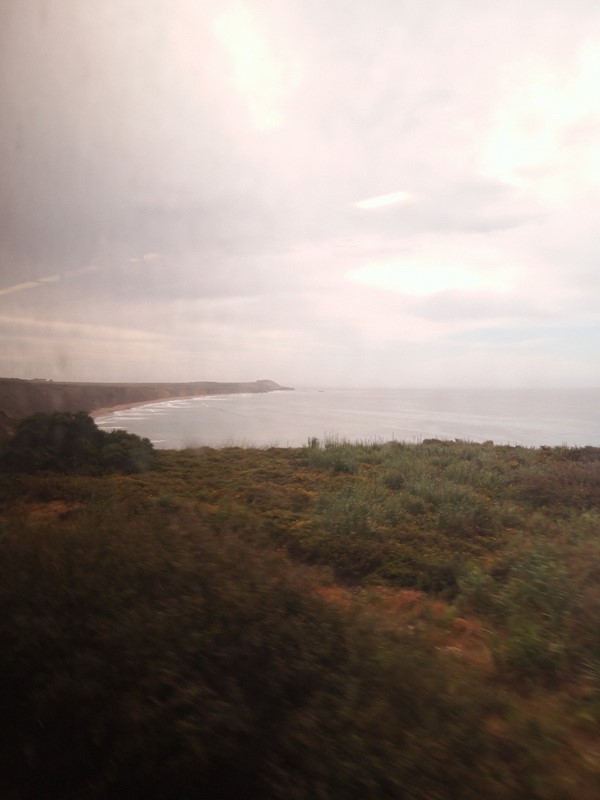 I was greeted onboard with coffee, muffins, orange juice which held me over until we hit Los Angeles…a perk of Business Class.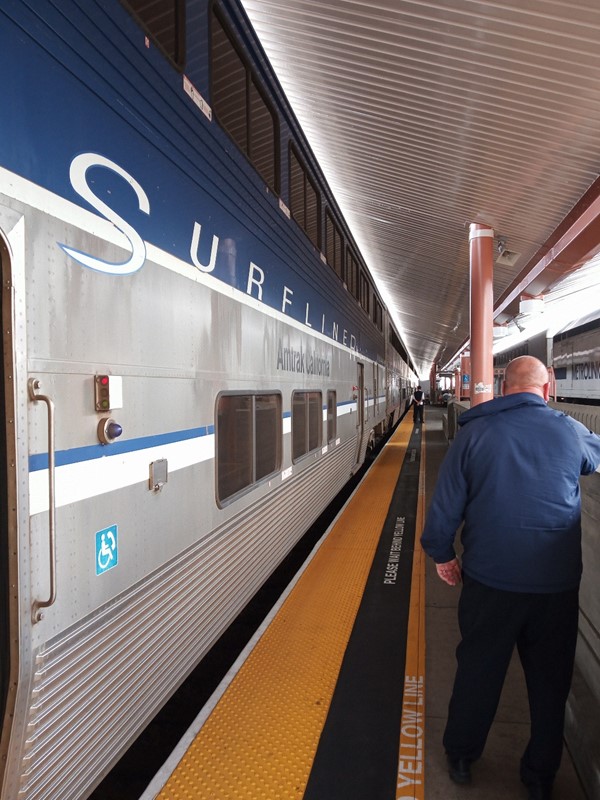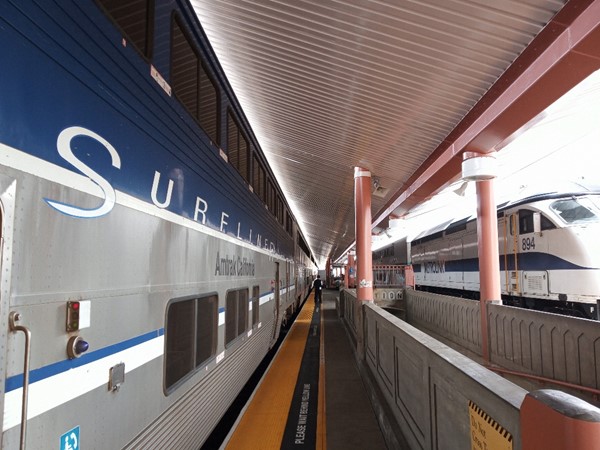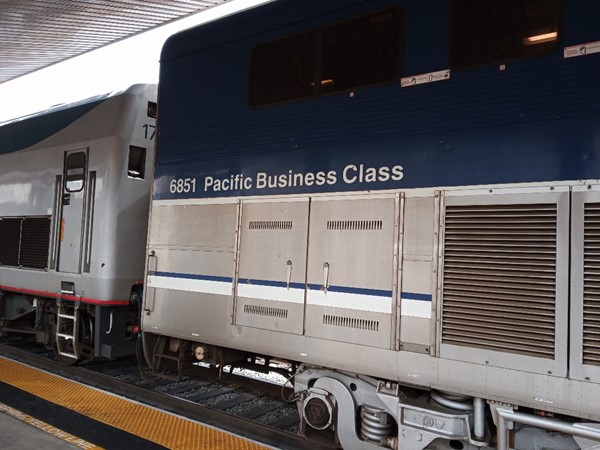 After LA I only had two stops to go, but they managed to get me a snack box and a split of questionable red wine (as photographed in the condo later):
Here is a shot of the Surfliner leaving Anaheim: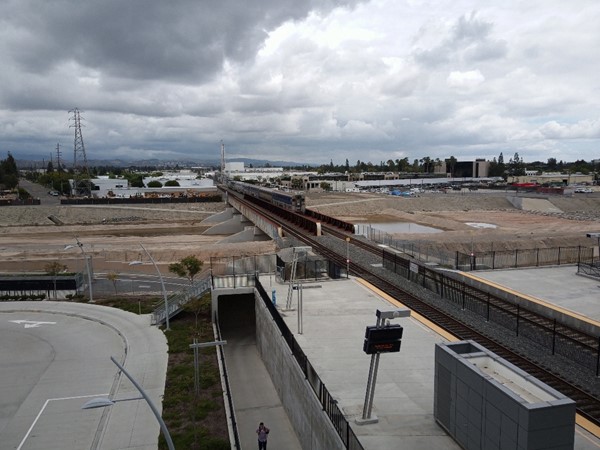 Grabbed an Uber to the condo where my room wasn't ready, so I checked out to common areas: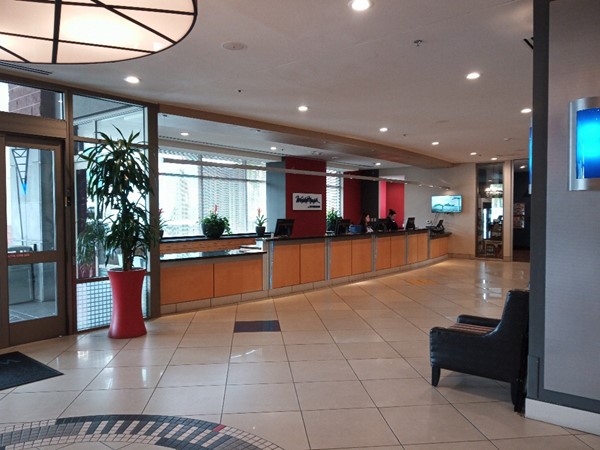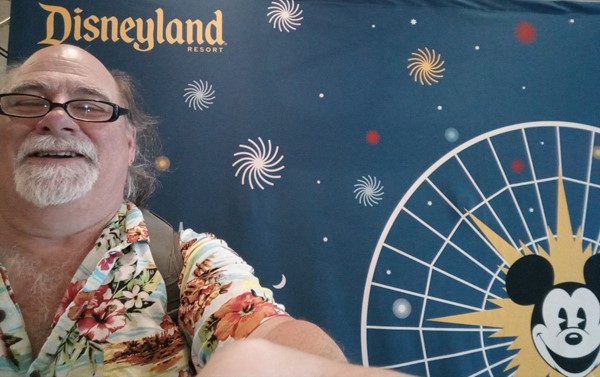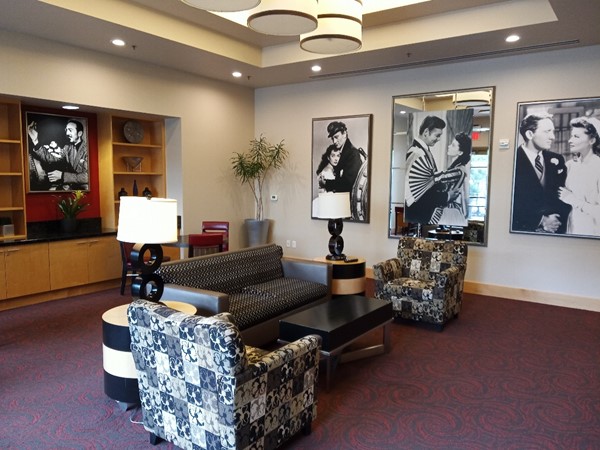 And the rooftop deck with hot tubs…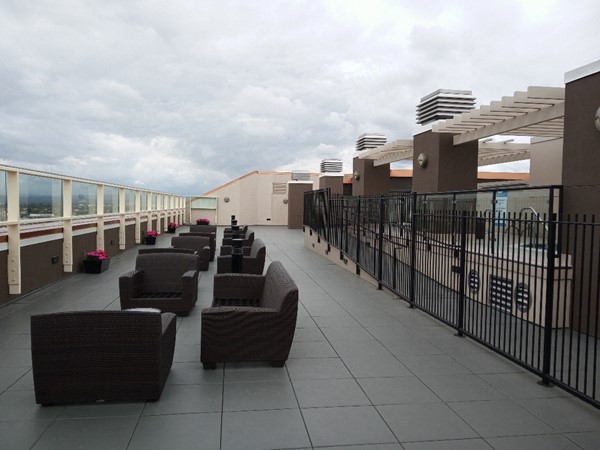 Rather than eat the Amtrak snack box, I headed out to see what I could scrounge at the nearby "Garden Walk" which is part of "Downtown Disney". Being off season, lots of things were labelled "Open Summer 2019". I ended up at Fire and Ice which is a Mongolian Wok kinda place. I opted for an appetizer and a Manhattan while I waited for my room to be ready:
Nice lunch – and as usual I spent more on the booze than I did on the food.
Random photo from "the mall":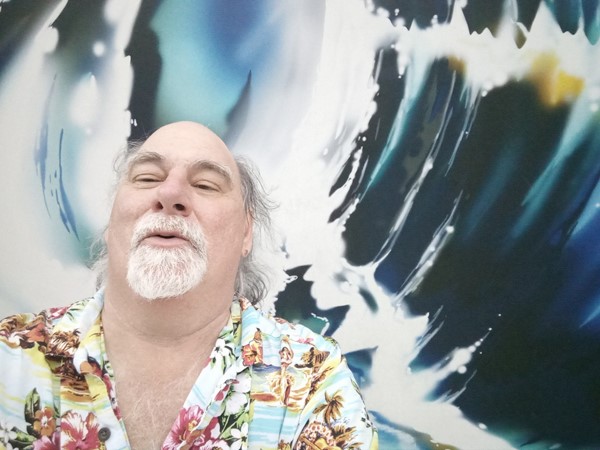 Might have to use that as a dating site profile photo!
Finished checking in to discover what this Two-Bedroom Presidential at the WorldMark Anaheim was all about….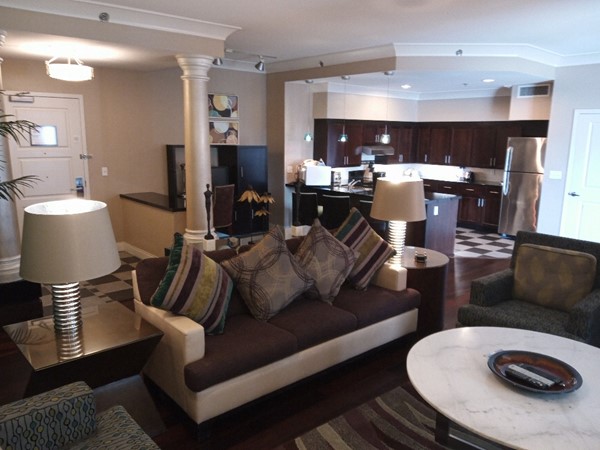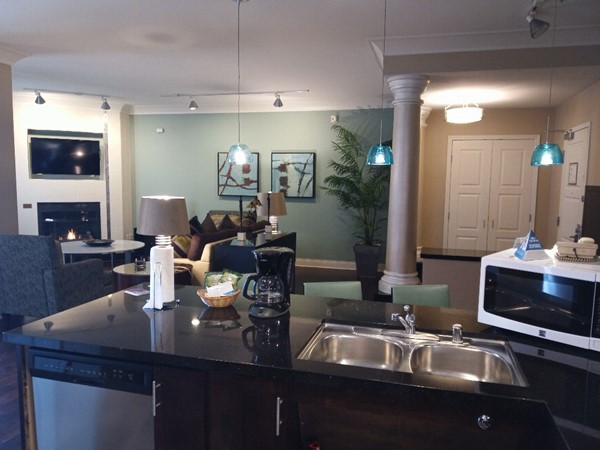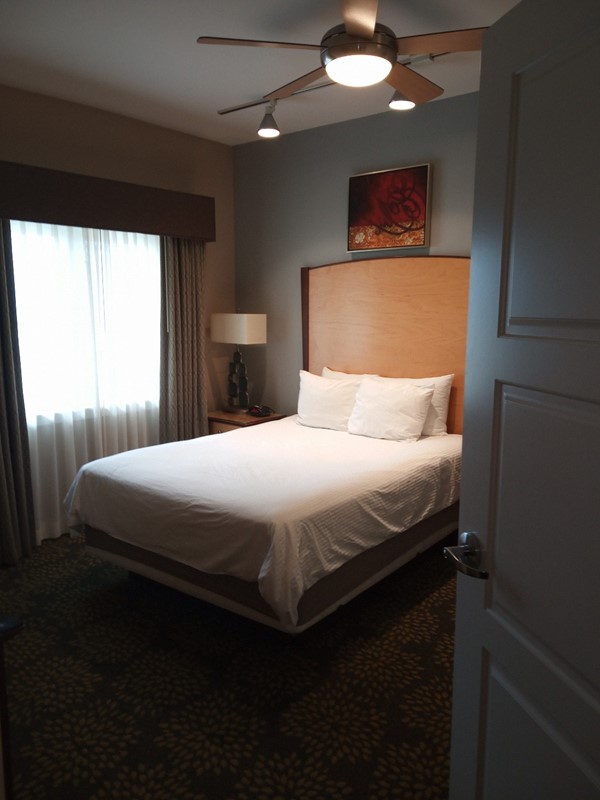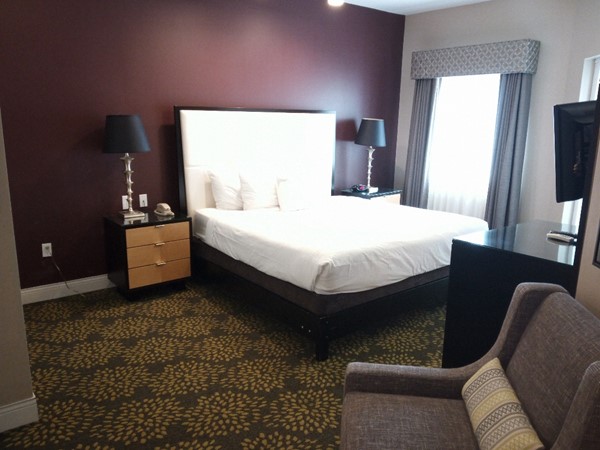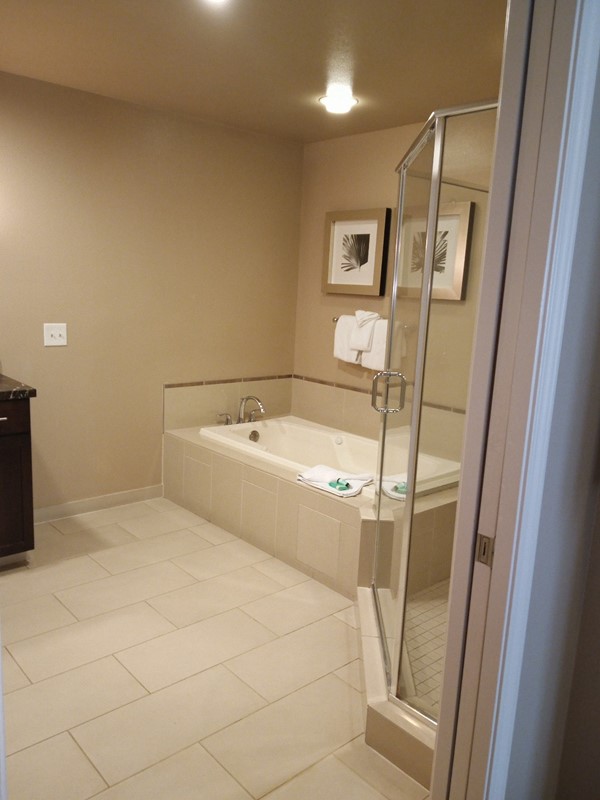 And even a laundry room…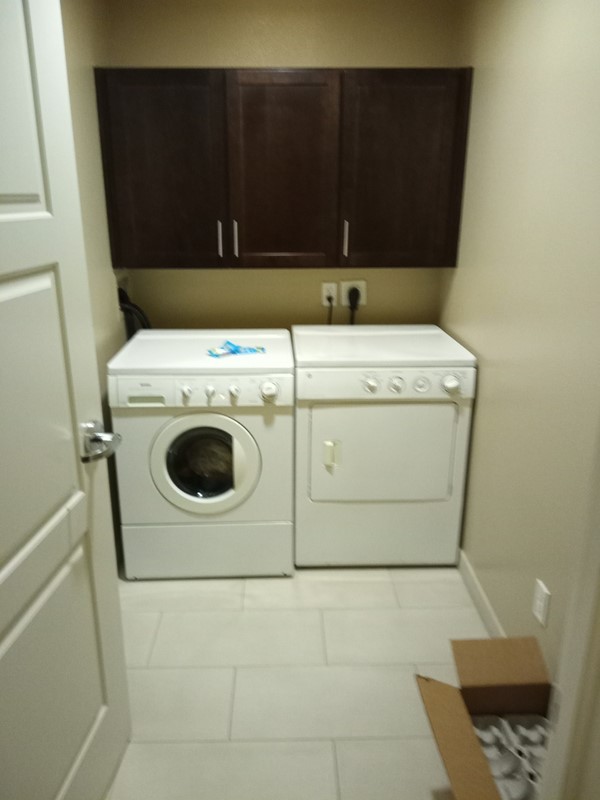 Yes, it is slightly larger than my small house.
Even numbered units have a view of the nightly fireworks at Disneyland. I can see Space Mountain and the Matterhorn from the deck.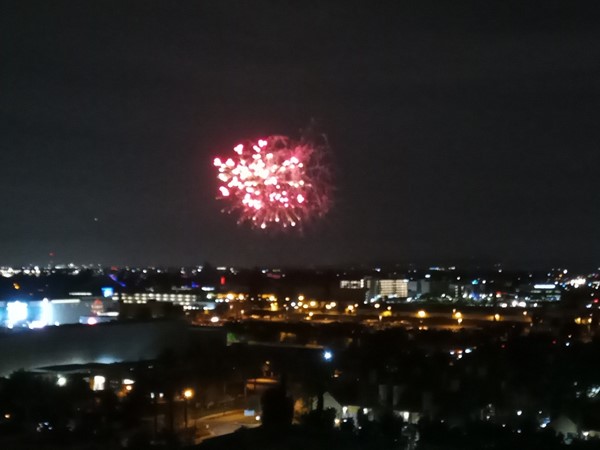 Every night at 9:30, it's a 10-minute show. Nice perk to watch fireworks with a cocktail in your hand just wearing a robe.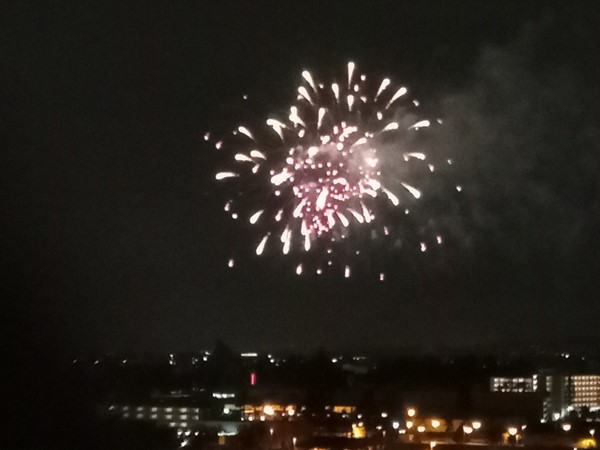 My Tuesday "major activity" was Uberring to Vons for a supply run – company is a coming. Grabbed a rotisserie chicken, mixer, bourbon, salad, a pork loin, potatoes – got company coming Wednesday!
Salad and chicken tonight: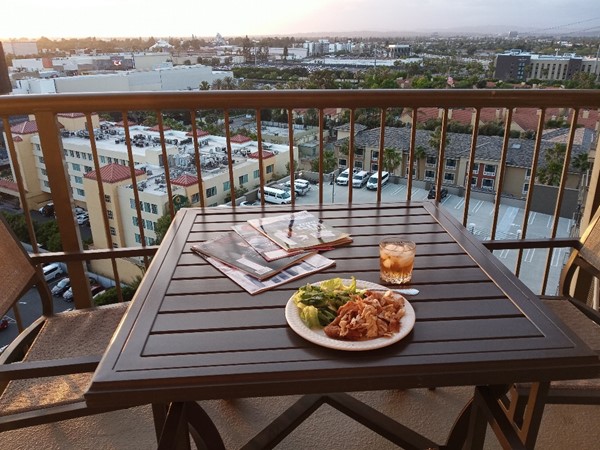 If you zoom in, you can see Space Mountain and The Matterhorn.
I needed a couple of more things from the grocery, and I'd noticed this mini-mart a block or so away: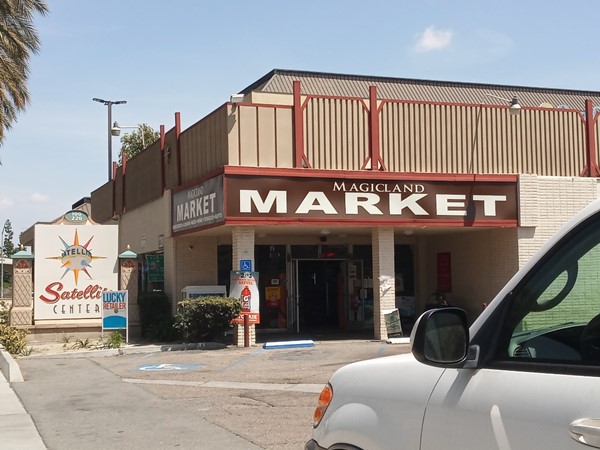 I LOVE places like this – the immigrant run convenience stores that stock a little of everything. I went for Ranch Dressing, pasta, and some more mixer. I ended up with than, a bandana, a pint Jameson glass (for Jameson), and most oddly, alcoholic sperm filled with a German cream liquor. Three cheers for The Magicland Market: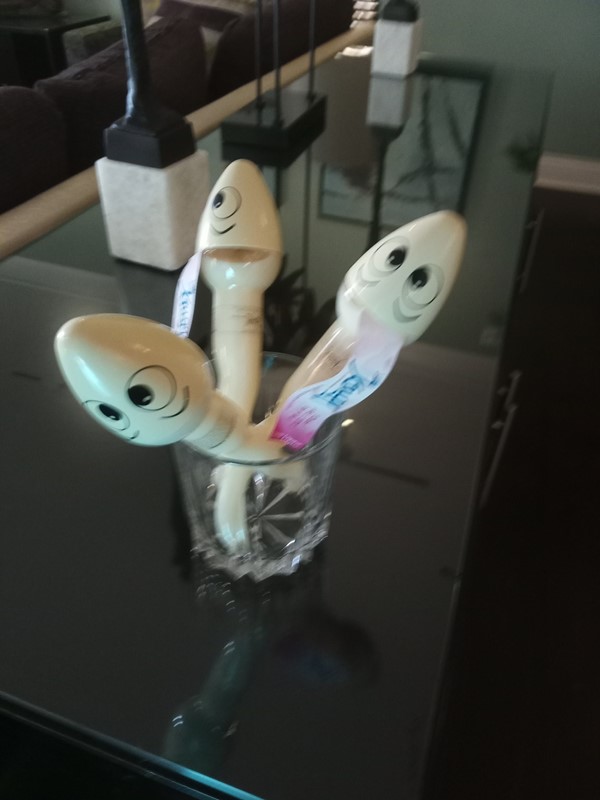 Which brings us to the lovely Wednesday dinner with friends…honored guest is Dr. David, who I met at Courtney's Wednesday Night Supper in Seattle.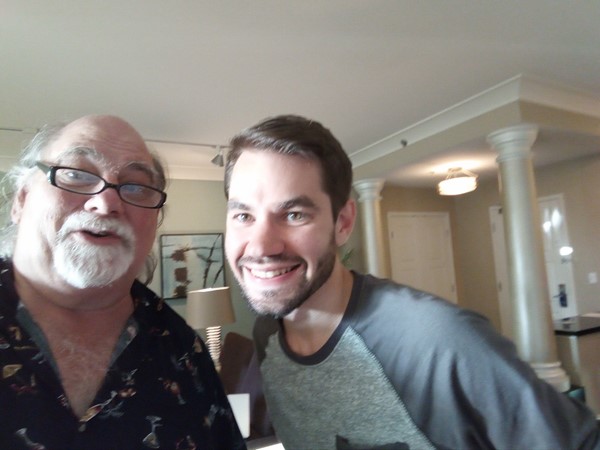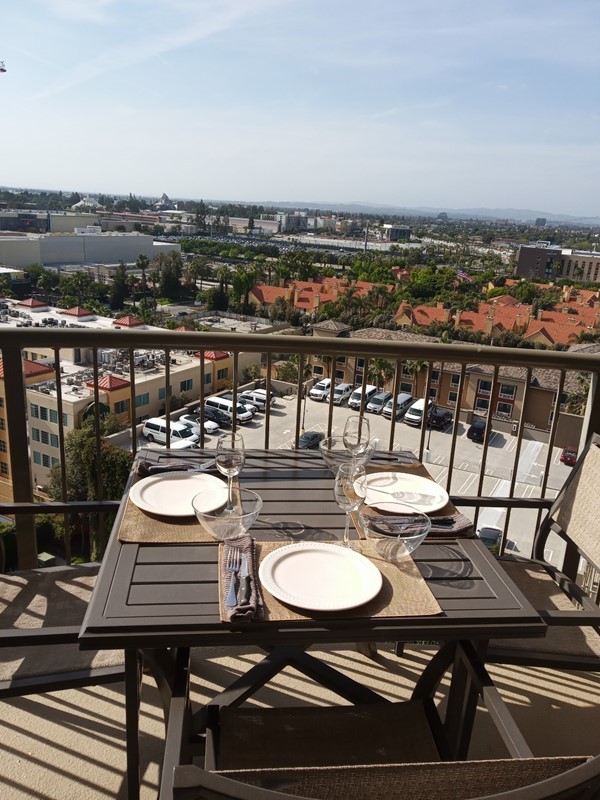 Also joining us is my buddy, Craig, who has met up with me at a number of WorldMark properties: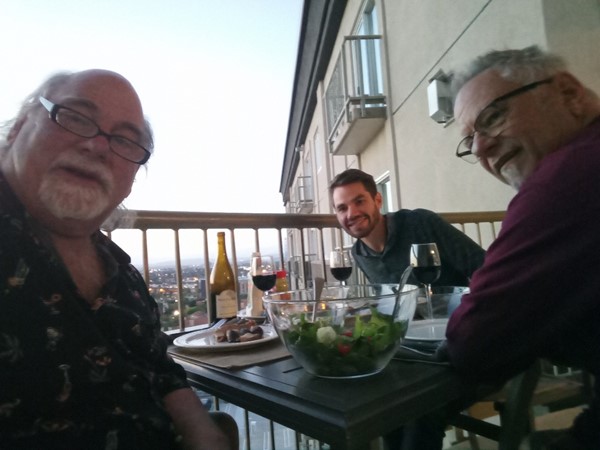 I had my phone set to go off at 9:26pm – to remind me of the fireworks. Sadly, on Wednesday, no fireworks. Guessing technical failure. Still, the company was great!
It was a full house Wednesday with Craig in one bedroom and Dr. David on the couch, so no one had to drive. Speaking of driving, they are both SAINTS for making the hour plus trek to come visit me. Craig is headed to San Diego tomorrow (making him already half way there), and Dr. Craig has an appointment half way back home, so it's working out.
And my final night – guess what happened at 9:30: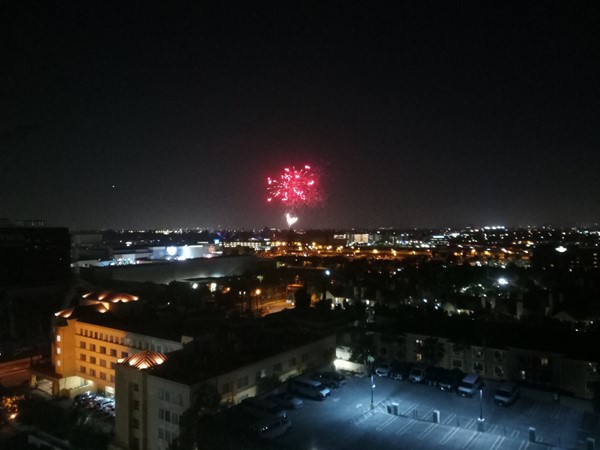 Apparently, having company scares off fireworks.
It wasn't the visit that I'd planned with a couple of friends who would have been there for the entire week – but lemonade out of lemons.
Friday found me at the airport headed home, via the Admirals Club lounge at Orange County Airport: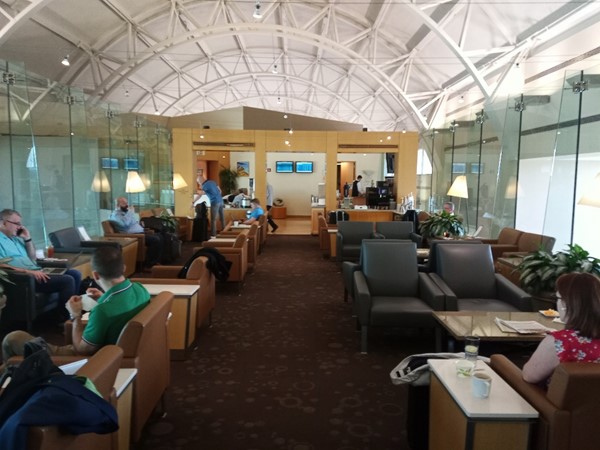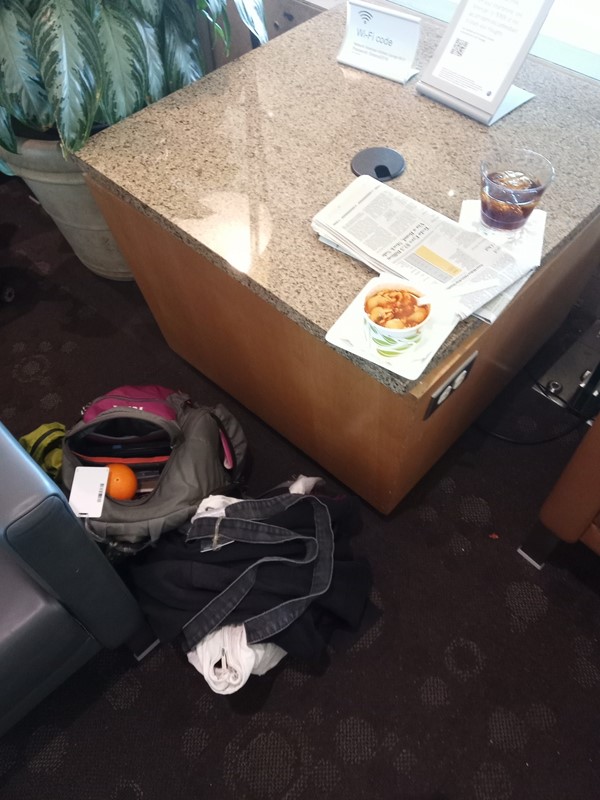 And soon onto the plane, fortunately in the pointy end: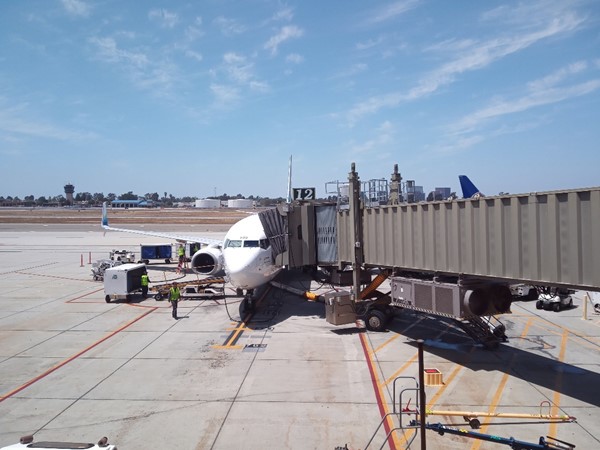 And a little hot snack on the plane…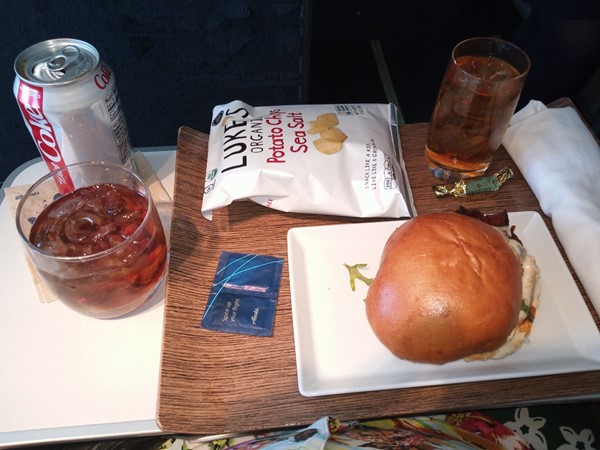 The end comes to my longest domestic trip in years.
[? ? ?]
For more blog posts, click here.